Things to Do in Colonial Beach, VA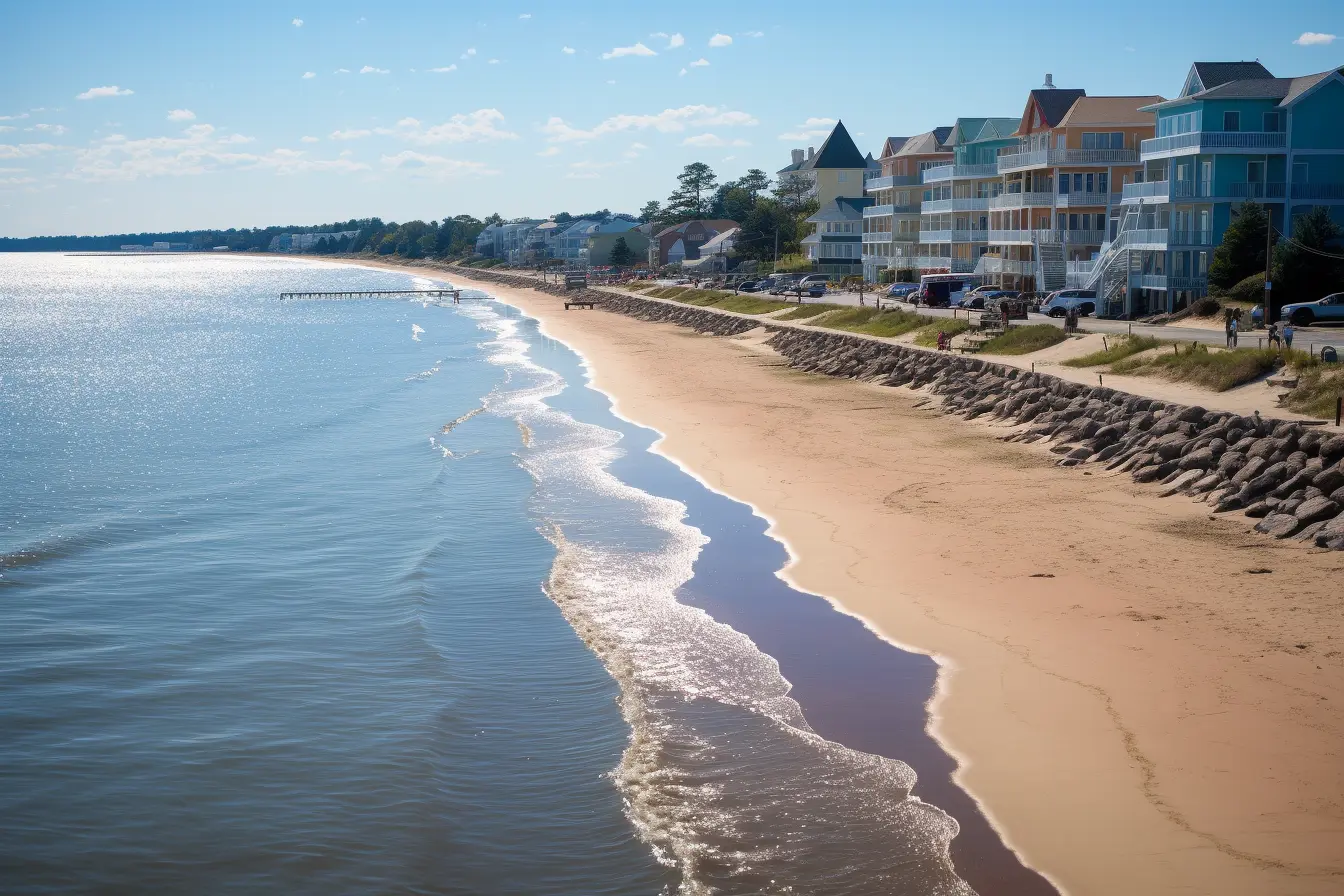 Nestled along the shores of the Potomac River, Colonial Beach, VA is a charming small town with a rich history and many attractions for visitors. Once known as a playground for Washington DC's elite, this riverfront community retains its old-world coastal charm while also offering modern amenities and activities.
From lazy beach days and watersports to historic downtown walking tours and unique museums, there is something for everyone in Colonial Beach. Here are some of the top things to do in this Virginia river town.
Historic Attractions
As one of the oldest communities in Virginia, Colonial Beach is steeped in over three centuries of history. Get a sense of days gone by at these historic attractions.
Colonial Beach Museum
Housed within a rescued 1912 schoolhouse, the Colonial Beach Museum offers a window into the culture and history of this small Potomac River town. Walking through the museum's exhibits provides an illuminating glimpse into the community's past through artifacts, photos, documents, and other historical relics.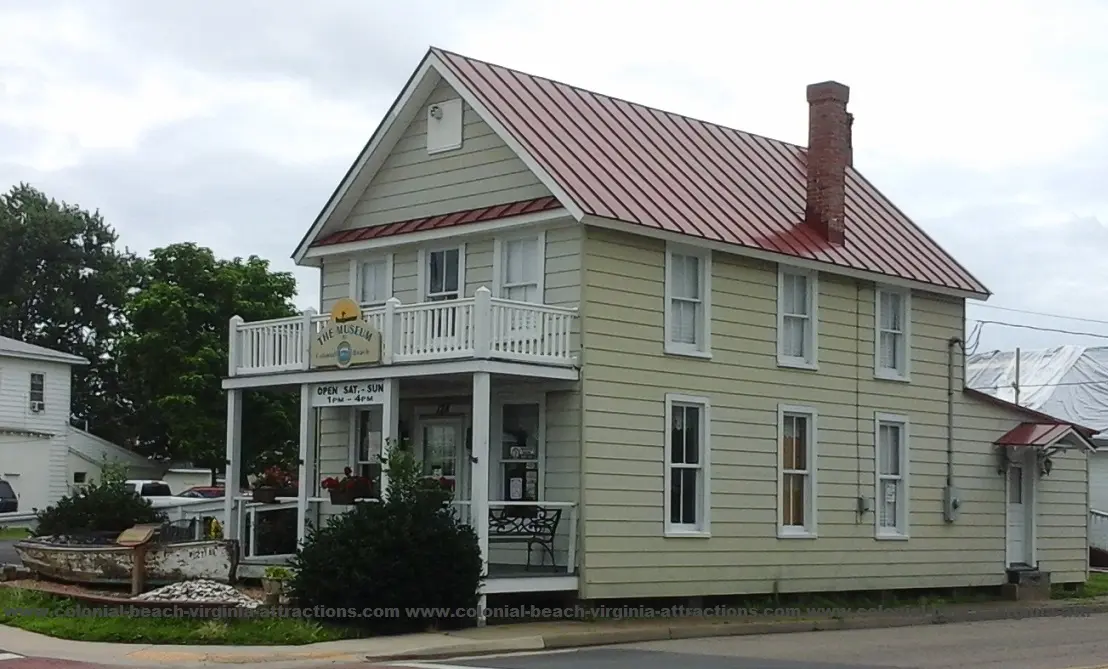 The museum traces the area's heritage back to its earliest inhabitants, with exhibits spotlighting tools and pottery used by local Native American tribes, including the Doeg and Patawomeck. Displays also highlight the first European colonists who settled the land in the 1600s, showcasing household implements from early Colonial Beach settlements.
As you browse the museum's collection, you'll see the pivotal role the Potomac River has played throughout various eras. The river enabled colonization and trade, made the town an early 1800s resort destination, and sustained thriving fisheries. Artifacts from the prominent steamboat era include pieces of ornate china and crystal used to lavishly dine passengers. Photographs depict stately steamships docked along the bustling pre-Civil War waterfront.
Beyond artifacts, engaging exhibits utilize life-size dioramas, models, touch screen displays, and even a inevitably photogenic colonial era outhouse. Of particular note is an intricate model recreating downtown Colonial Beach in the 1920s and 30s during its heyday as a resort town. Marvel at how the beach boardwalks,  riverside parks, and downtown scene looked nearly a century ago.
By touring the Colonial Beach Museum, you'll gain illuminating insights into Potomac River history, Colonial beginnings, Victorian resort life, commerce, community, and culture. Don't miss the museum's gift shop, stocked with local history books and unique gifts. Before you leave, take time to wander the 1912 building, imagining life as a student when it was still a school.
Westmoreland State Park
Encompassing 1,300 acres of Potomac shoreline, Westmoreland State Park immerses you in nature and centuries of history. Miles of hiking trails weave through the cliffs and scenic beaches along the river's edge, revealing the remains of both Native American and European settlements.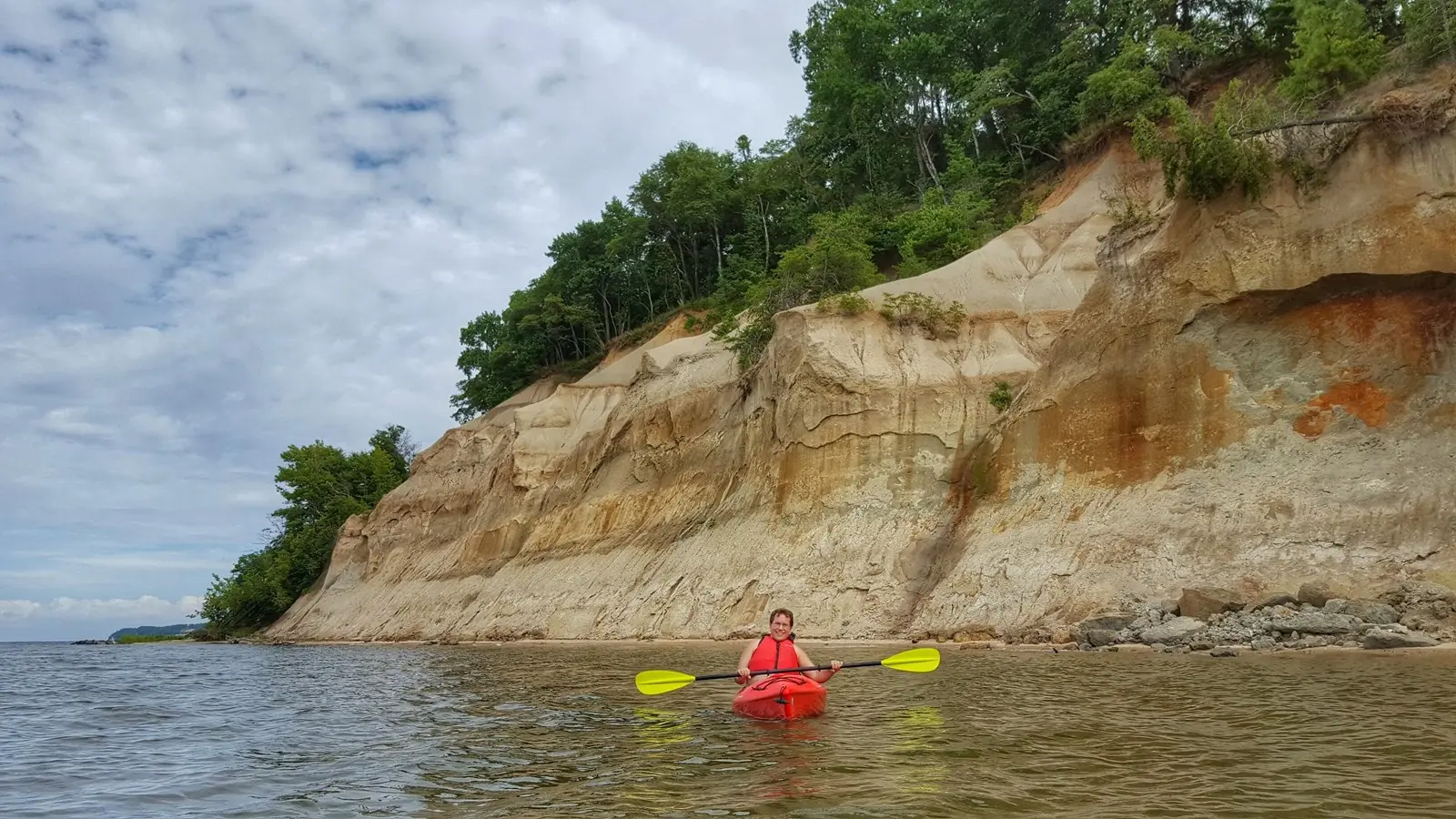 As you explore dense woods and marshy wetlands, you'll come upon the crumbling foundations of a Swedish community established here in the late 1600s, one of the earliest European settlements along the Potomac. Nearby, you can see vestiges of encampments used by Native Americans for over 5,000 years to fish the river's bountiful waters.
For panoramic Potomac River views, follow trailsleading you to the top of soaring sandstone cliffs called Horsehead Cliffs. From these 100 foot heights, you'll enjoy sweeping vistas stretching across the shimmering mile-wide river. Keep watch for passing ships along the historic Potomac waterway.
In addition to history and scenery, the park offers recreational opportunities including camping, fishing, boating, and swimming.Have a picnic in the shade of soaring trees, drop a line into the fishing-rich river, or stay in quaint rental cabins. Learn more about the region's wildlife and environment at the park's Plumb Point Nature Center.
Beach & Riverfront Activities
With over a mile of beach along the Potomac River, water reigns supreme in Colonial Beach. Enjoy fun in the sun at these spots.
Colonial Beach Boardwalk & Beach
Connecting the sandy shoreline to the streets of downtown, the lively Colonial Beach Boardwalk offers classic seaside fun. Take a leisurely stroll along the wooden planks overlooking stretches of beach along the Potomac River. Pause to gaze out over the water, watch boats cruise by, and feel the breeze.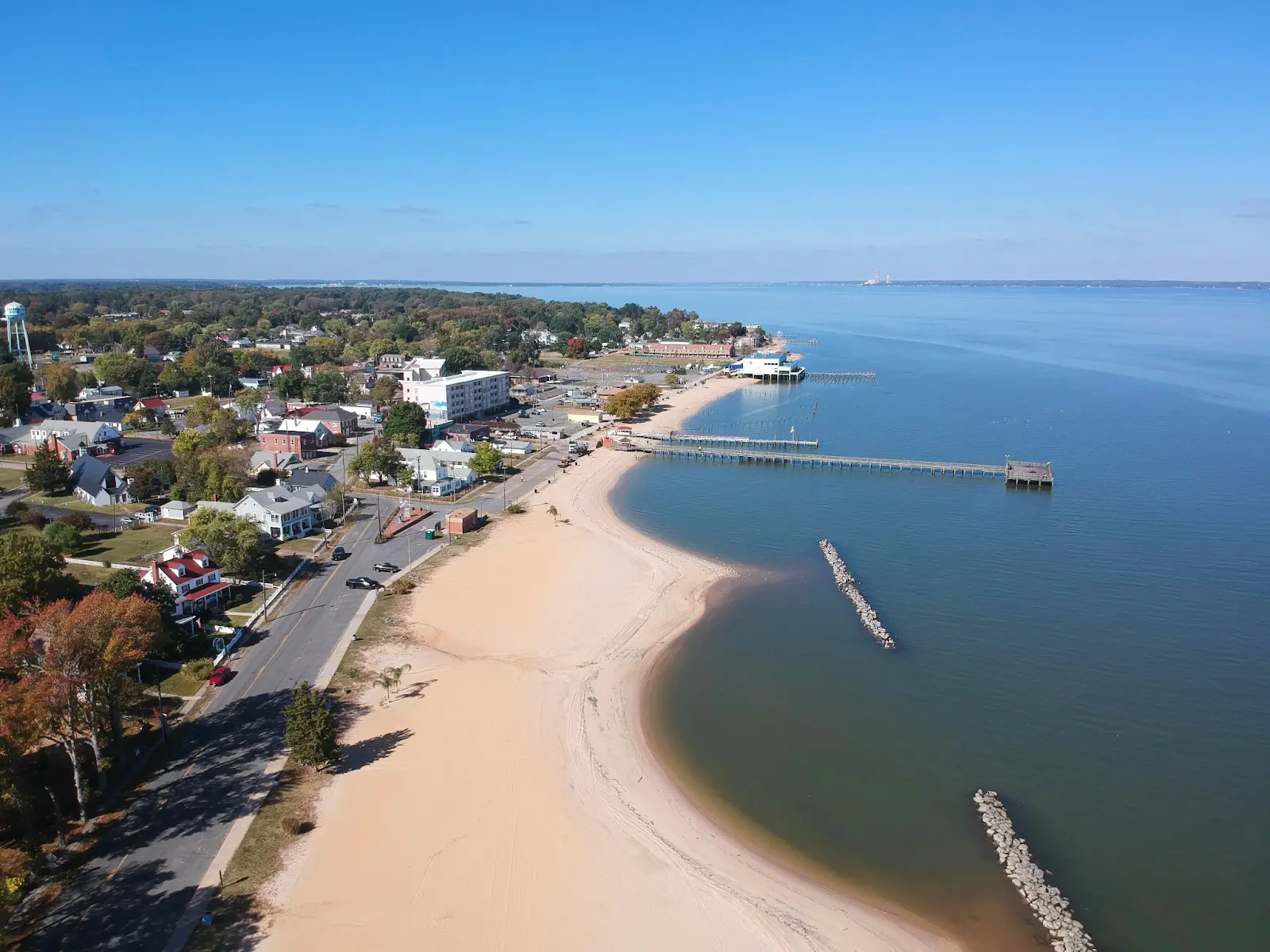 Dotting the boardwalk are beachfront shops, eateries, and amenities for visitors. Outfit yourself with boogie boards and beach gear at one of the boardwalk shops. Enjoy frozen custard, fries, or a burger at the snack bars lining the way. Rest weary feet on shaded benches looking out over the beach.
Down wooden ramps, you'll discover the boardwalk leads to a long public beach with fine sand, calm shallow water, and a laidback vibe. Set up beach chairs and umbrellas, build castles, dig for shells, or simply relax on the sand working on your tan. When temperatures rise, wade into the pleasant Potomac for a refreshing swim.
With playgrounds and picnic tables nearby, these beaches make an ideal destination for families. Children can happily spend hours in the sand and gentle waves. The wide beaches also draw weekend crowds for reunions, parties, and vacationers enjoying classic shoreline relaxation. Watching the sun set into the river while strolling the boardwalk proves a perfect ending to the day.
Colonial Beach Fishing Pier
Stretching 600 feet over the Potomac River, the long timber Colonial Beach Fishing Pier ranks among the top spots in the region to try your luck catching striped bass, croaker, perch and other species. Generations of anglers have come to cast lines from this wooden pier extending from the river's edge.
Near the entrance, stop by the pier's bait and tackle shop to pick up fresh bait plus any needed gear and supplies. Outfitted to fish, claim your spot anywhere along the length of the pier. Find a peaceful perch at sunrise, or join the friendly hubbub on busy weekends. Lights allow round-the-clock access for anglers.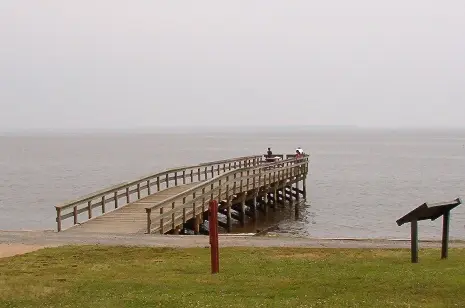 While waiting for a bite, enjoy gazing out over the Potomac bustling with sailboats, kayakers, cruise ships and waterbirds. If you get too absorbed by the views and scenery, the tug on your line will remind you why you're here. The abundance of fish makes the pier a popular spot for families and amateur anglers.
Reel up a catch and release it back into the river, or keep your catch within stated limits for a delicious fresh fish dinner. With its length, amenities, lights, and plentiful fish, the Colonial Beach Fishing Pier is a coveted destination for shoreline angling.
Historic Downtown
Downtown Colonial Beach brings you back in time with its quaint shops and eateries housed within historic early 20th century buildings.
Riverboat on the Potomac
Step back in time aboard the Riverboat on the Potomac, a replica 19th century paddlewheel ship docked along the Colonial Beach waterfront. You can take a sightseeing or dinner cruise, or even spend the night in onboard cabins to fully experience life on a vintage riverboat.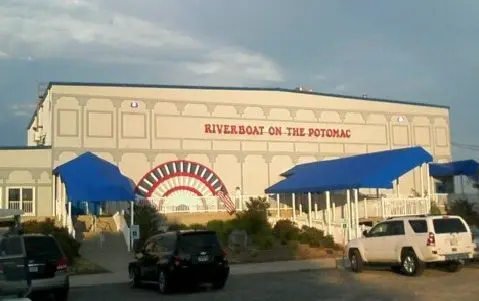 Strolling the ship's wooden decks, you'll admire intricately carved details, glimmering chandeliers, and period antiques decorating the lounge and dining rooms. Restored to its 1880s glory, the boat provides a glimpse into the elegance of early steamship travel. Relax over a cocktail at the Victorian-style bar as the paddlewheel churns the waters outside.
The Riverboat's lounge and restaurant serve upscale regional cuisine using locally sourced seafood, steaks, and produce. Enjoy crabcakes, rockfish and handcrafted desserts in the dining salon's refined ambiance. For fun family outings, book a weekend breakfast or Sunday jazz brunch cruise.
In addition to dining, passengers can take narrated sightseeing tours spottingriver lighthouses, mansions, wildlife and more. Or board sunset dinner-dance cruises accented by live music under the stars. Free museum displays onboard showcase steamboat artifacts and history.
Colonial Beach Brewery & Hotel
Inside a rambling early 1900s hotel, the lively Colonial Beach Brewery crafts signature beers and dishes casual wood-fired pizzas. The vintage hotel building provides a charming setting for sampling their latest brews.
Relax at the bar's polished wood counter or grab a table within the high-ceiling taproom lined with large fermenters. Try one of their flagships like the floral Hibiscus Saison or malty Rivah Red Ale. Seizing upon local flavors, they also offer rotating summer beers infused with fresh peach and watermelon.
Beyond brews, wood oven pizzas like the SMokehouse with bbq chicken or Cheesy River pie topped with crab imperial attract crowds. Oyster shooters, sandwiches, and appetizers like beer-battered soft pretzels round out the menu. Behind-the-scenes brewery tours run on weekends.
Afterwards, retire to your room upstairs in the Colonial Hotel, whose history traces back to the 1800s. Soak in the vintage ambiance of the creaky hardwood floors, tall windows, antique furnishings and clawfoot tubs.
New Orleans-Style Boardwalk
Transporting visitors to the Big Easy, Colonial Beach's downtown boardwalk recreates New Orleans' lively music scene. Neon-lit clubs feature zydeco, Dixieland jazz, blues, and rock while dishing up Cajun/Creole specialties.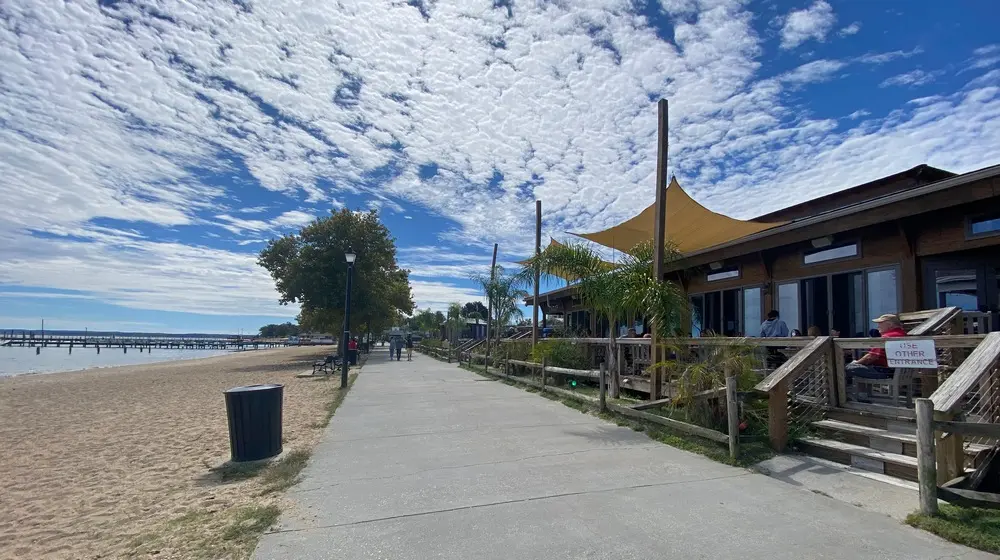 Stroll the wooden boardwalk and follow your ears to find French Quarter-style balconies, patios, and verandas overflowing with the sounds of energetic live music. Sip Hurricane cocktails and nibble beignets dusted with powdered sugar. Tap your toes to bluesy jazz trios, energetic zydeco jams, and old time rock and roll.
Highlights include Bourbon Street Pub's Mardi Gras celebrations and Magnolia's Cafe's crawfish etouffee, po'boys, and vegan red beans and rice. Stop by Angie's Sugar Shack for pralines, sampling Southern sweets.
The lively boardwalk evokes the vibe of New Orleans' famed Bourbon Street. But with beautiful riverfront views, the small town charm makes it quintessential Colonial Beach. Laissez les bon temps rouler - let the good times roll!
Museums & Historic Sites
Beyond the history showcased downtown, a handful of museums and sites in the area provide more insight into Colonial Beach's heritage.
Westmoreland County Museum
This museum located in an old schoolhouse documents local history through artifacts, photographs, furniture, and other relics. Learn about Native American tools, Victorian era household objects, artifacts from a 1940s grocery store, and more. The museum also showcases a vintage fire truck.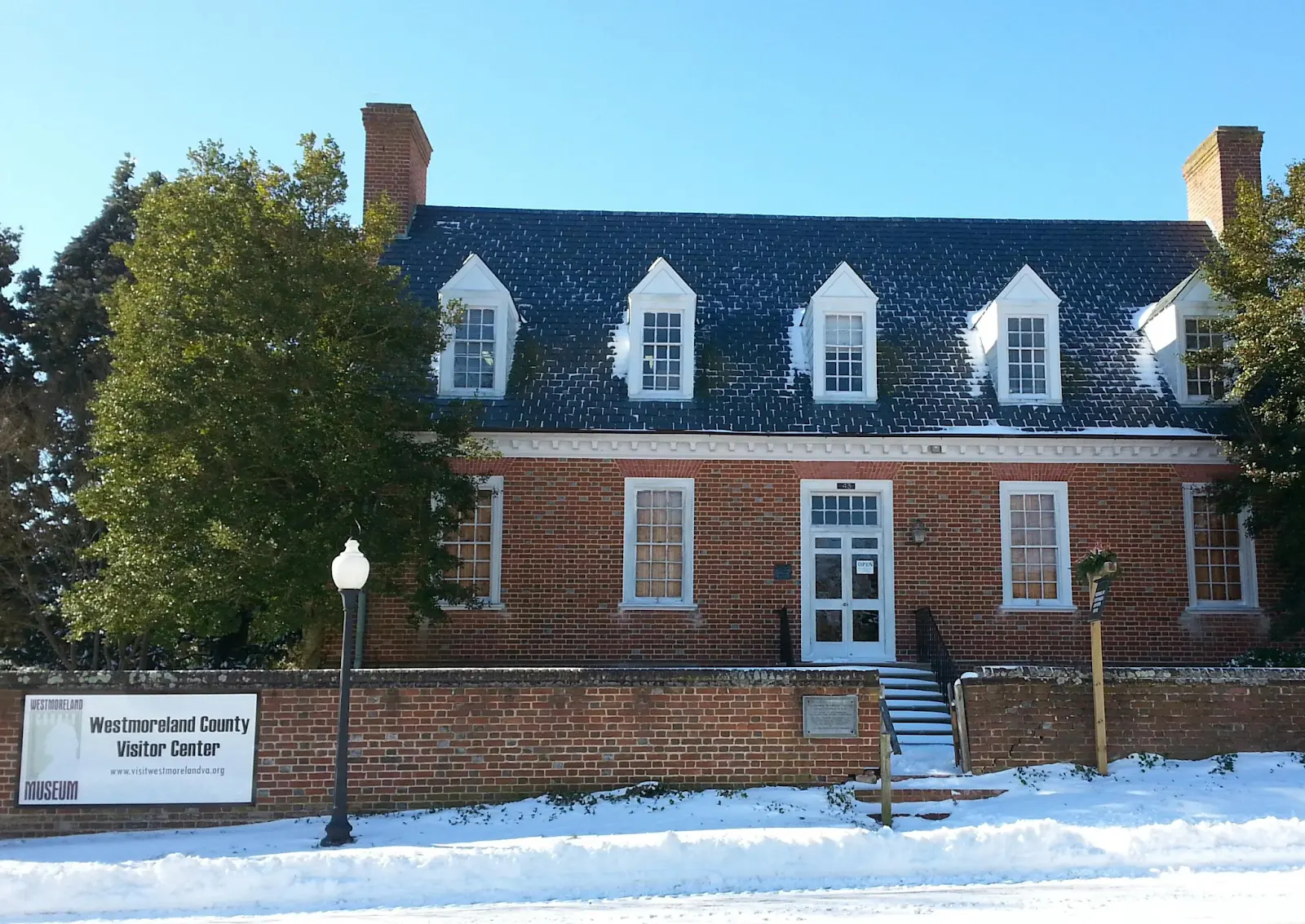 George Washington Birthplace National Monument
Just 20 minutes away lies the birthplace of the nation's first president. Historic buildings include a 1930s Memorial House as well as an 18th century kitchen, blacksmith shop, and smokehouse that reflect Washington's boyhood environs. A walking trail passes by the foundation of the original Washington family home. Rangers provide history talks and other programs.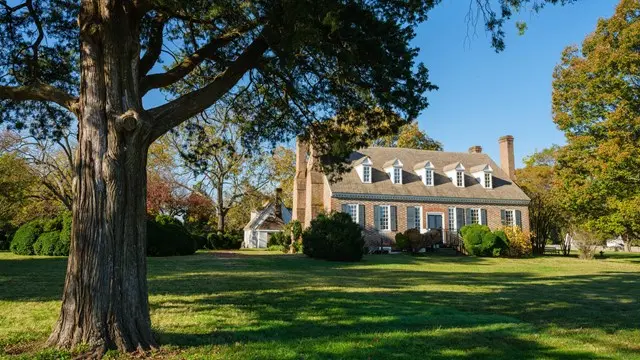 Ingleside Winery
The nearby Ingleside Vineyards grow European grapes on 130 acres of sandy loam soil. Tour the grounds and winemaking facilities before sampling vintages like Merlot, Petit Verdot, and Viognier. Certain days also feature live music.
Westmoreland State Park Horseback Riding
Explore scenic wilderness on a guided trail ride through the state park. Rides range from 30 minutes to two hours taking in marshlands, meadows, woodlands and historic sites at a walking pace. Riders must be at least six years old. The park also offers carriage rides.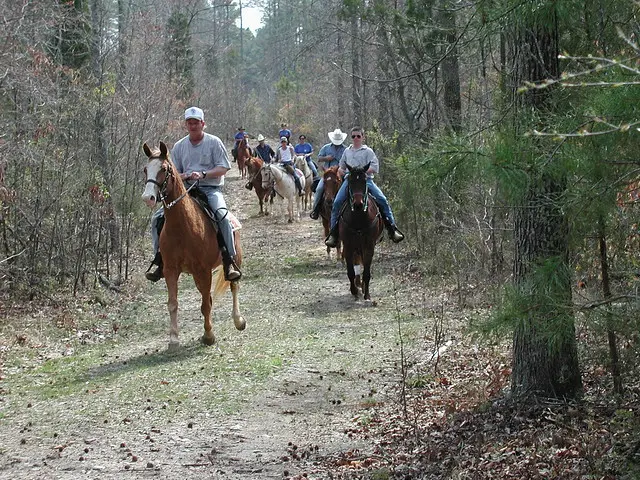 Restaurants
Colonial Beach dining ranges from casual waterside seafood shacks to upscale bistros dishing up European fare. Savor the flavors at these top local eateries.
Dockside Restaurant
Watch boats glide by as you feast on blue crab cakes, fried oysters, rockfish tacos, and other local catches. Live music on weekends. Kid-friendly with outdoor picnic tables.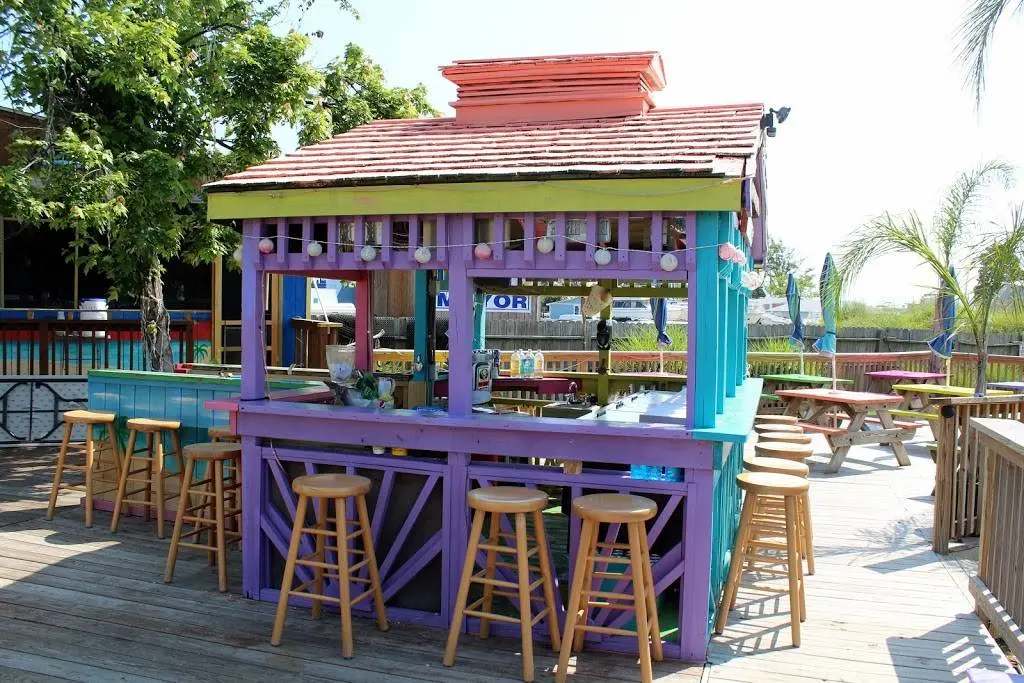 Thunderbird Beach Grill
Beachside patio cafe dishing up burgers, hot dogs, tacos, quesadillas and frozen drinks. Live music on weekends. Laidback surfer hangout vibe.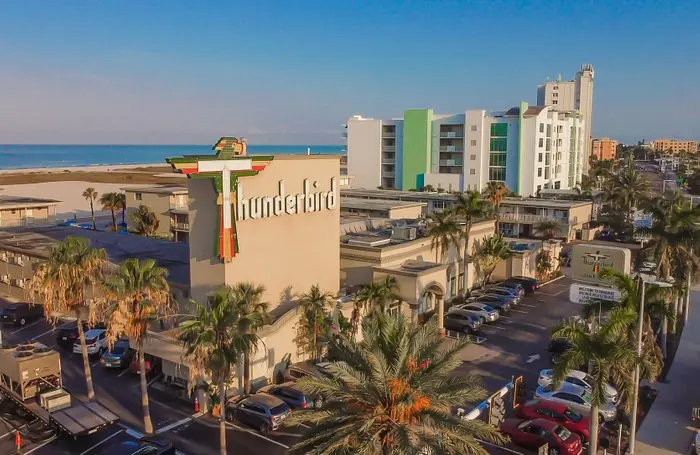 Colonial Pizza
No frills pizzeria serving handmade New York style pies, calzones, stromboli, pasta and subs. Casual spot with counter ordering and takeout.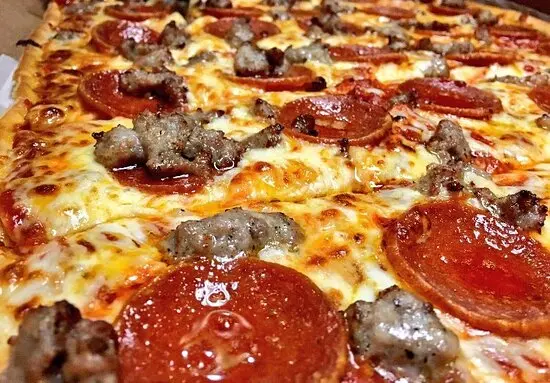 Day Trips
Beyond the beaches and historic downtown of Colonial Beach, a number of fascinating destinations lie within easy driving distance for day trips.
George Washington's Boyhood Home at Ferry Farm
Just across the river, George Washington spent his formative years at Ferry Farm plantation. Tour the site to see the archaeological remains of the original house and various outbuildings. Learn about Washington's upbringing through interactive exhibits and displays. Reconstructed gardens reflect what they were like in the 1700s.
Stratford Hall Plantation
This sprawling plantation an hour north is the birthplace of Robert E. Lee and home to generations of the famous Lee family. Take a guided tour of the meticulously restored Great House and gardens. Learn about 18th century plantation life in the kitchen, smokehouse and other buildings.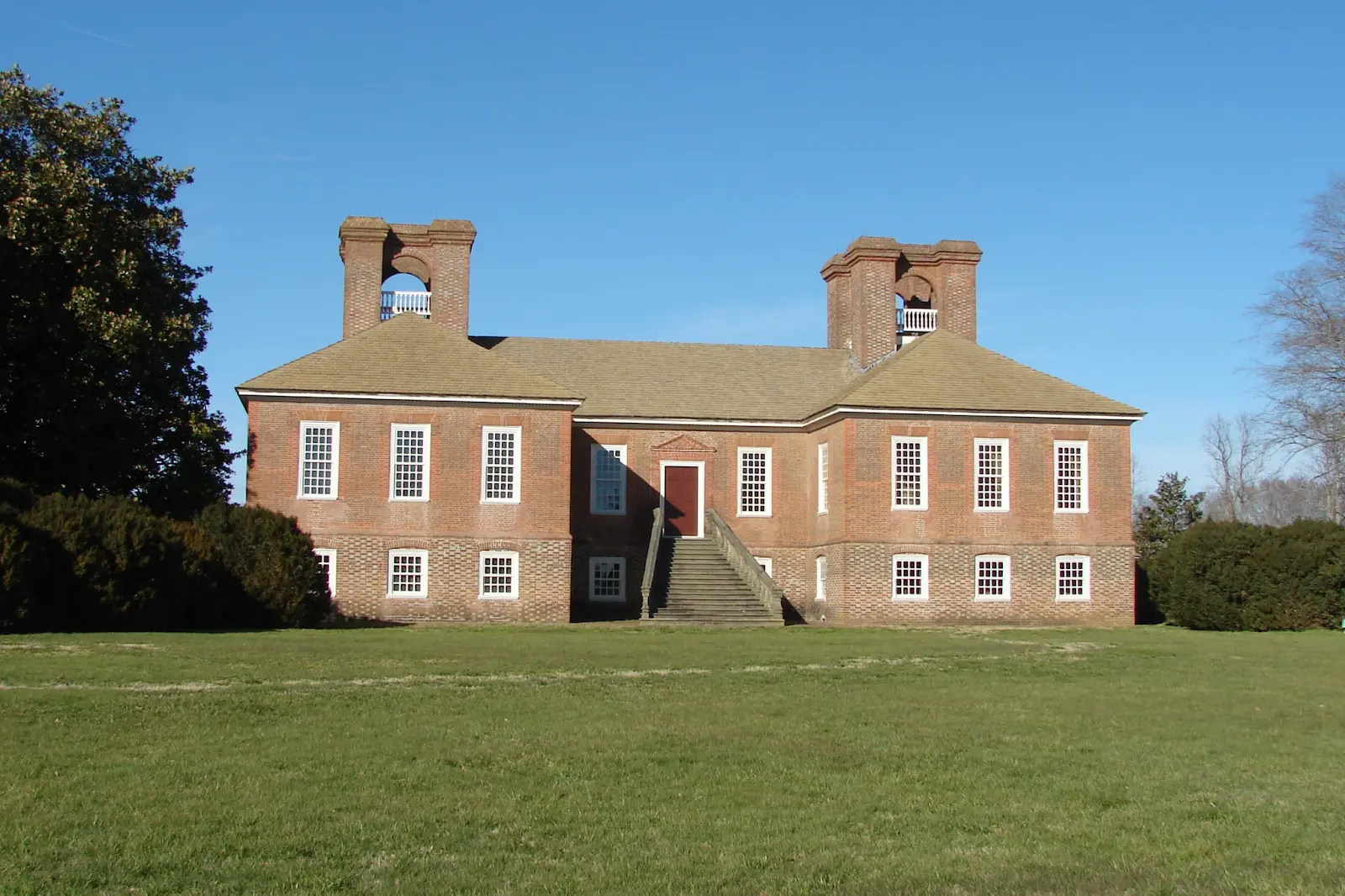 Westmoreland State Park & Fossil Beach
An hour drive north, this state park preserves a stretch of Potomac shoreline with hiking trails along cliffs and beaches. Find shark teeth and ancient fossilized shells along the beach. Camp or stay in a rental cabin on the scenic riverfront.
Caledon State Park
Just 30 minutes south lies a 2,500 acre nature preserve with hiking, fishing, canoeing and eagle watching along the wide Potomac River. Pristine trails pass through hardwood forests and wetlands. The park offers environmental programs and guided tours.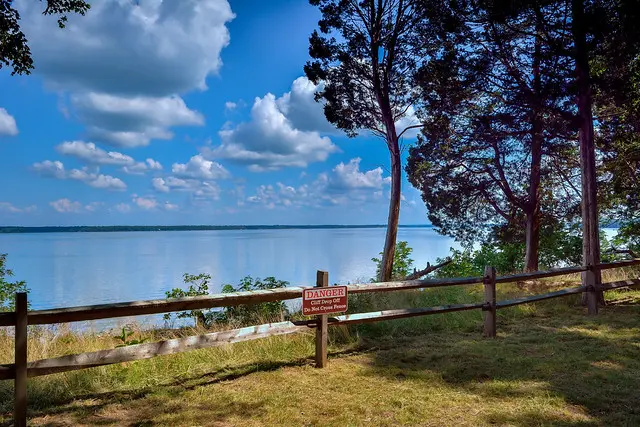 Stratford Hall Wine Festival
Every May, Stratford Hall hosts a wine festival showcasing Virginia vintages from Cabernet Franc to Viognier. Taste wines from the region's top wineries while enjoying food vendors, crafts, and live music amid the historic plantation grounds.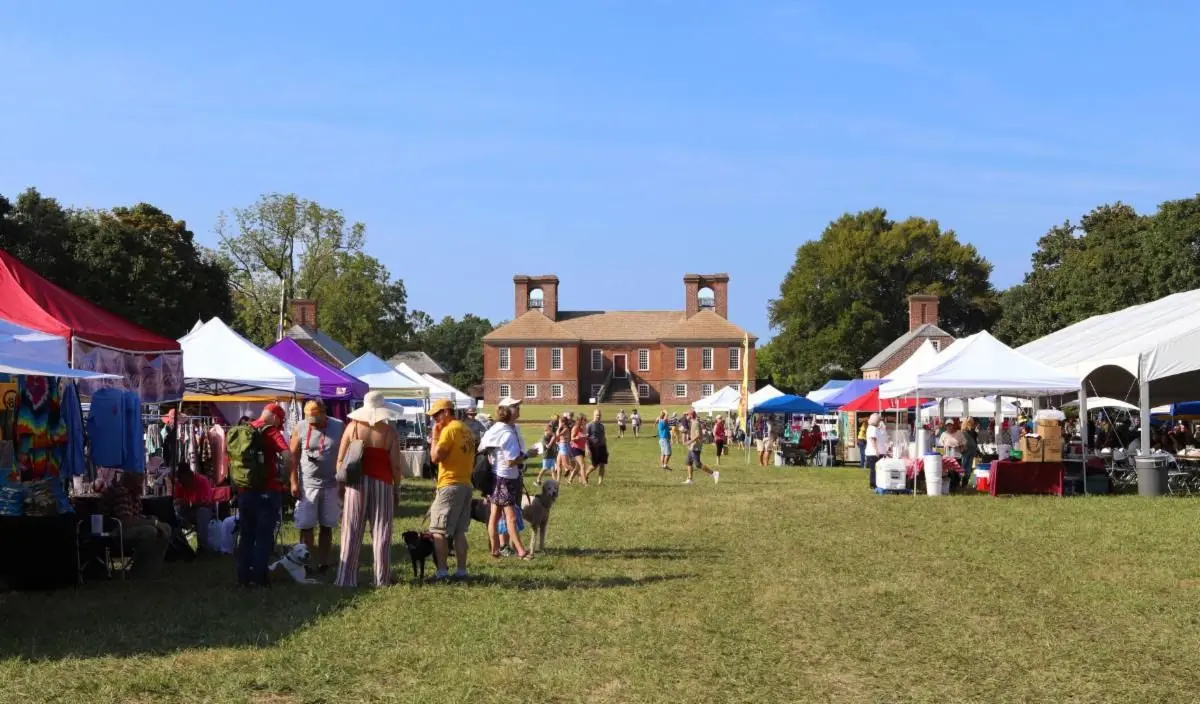 Reedville Fishing Village
This quaint harbor community 45 minutes north was once the wealthiest town in the U.S. due to its fishing industry. Walk the docks and see historic fishery buildings. Charter a boat for deep sea fishing, sailing or wildlife cruises on the Chesapeake Bay.
Westmoreland Berry Farm
Head to this family-run berry farm an hour north during harvest time. Pick juicy strawberries, raspberries, blueberries and blackberries while enjoying pastoral countryside scenery. Grab freshly baked berry pies, jams, and other homemade treats.
With plentiful sights a short drive up or down the Potomac River, extend your Colonial Beach getaway with scenic day trips exploring the region's history, nature and food.
Conclusion
Nestled along Virginia's Potomac River shoreline, Colonial Beach offers a seaside getaway steeped in maritime heritage and small town charm.
Getting out on the water ranks among the top activities. Launch kayaks to explore secluded islands and marshy inlets of Monroe Bay. Spot ospreys, herons and eagles during a peaceful paddle at Pleasure House Point Natural Area. Reel in striped bass and croaker from the long fishing pier jutting into the Potomac. Relax over sunset dinner cruises aboard classic riverboats.
The town's beaches guarantee quintessential seaside fun. Build sandcastles, soak up the sun, and take a dip in the calm Potomac waves along the family-friendly public beach and lively boardwalk. Just inland, cast back to the 1920s while strolling the wooden pedestrian boardwalk downtown, lined with shops and eateries exhibiting vintage vibes.
Gain insight into centuries of history at area museums and historic sites. See artifacts from Native Americans and early colonists at the Colonial Beach Museum. Walk the trails of Westmoreland State Park to explore the remains of a 17th century Swedish settlement and ancient Native fishing village. Marvel at the birthplace of Robert E. Lee, Stratford Hall Plantation, to learn about plantation life in lavish 18th century Virginia.
In addition to history, area wineries provide another interesting option for excursions just outside town. Sip vintages grown in sandy Virginia soil at Ingleside Vineyards, or catch their music festivals. Attend Stratford Hall's popular annual wine festival showcasing Virginia's top wineries.