Best Things to Do in Dallas for Couples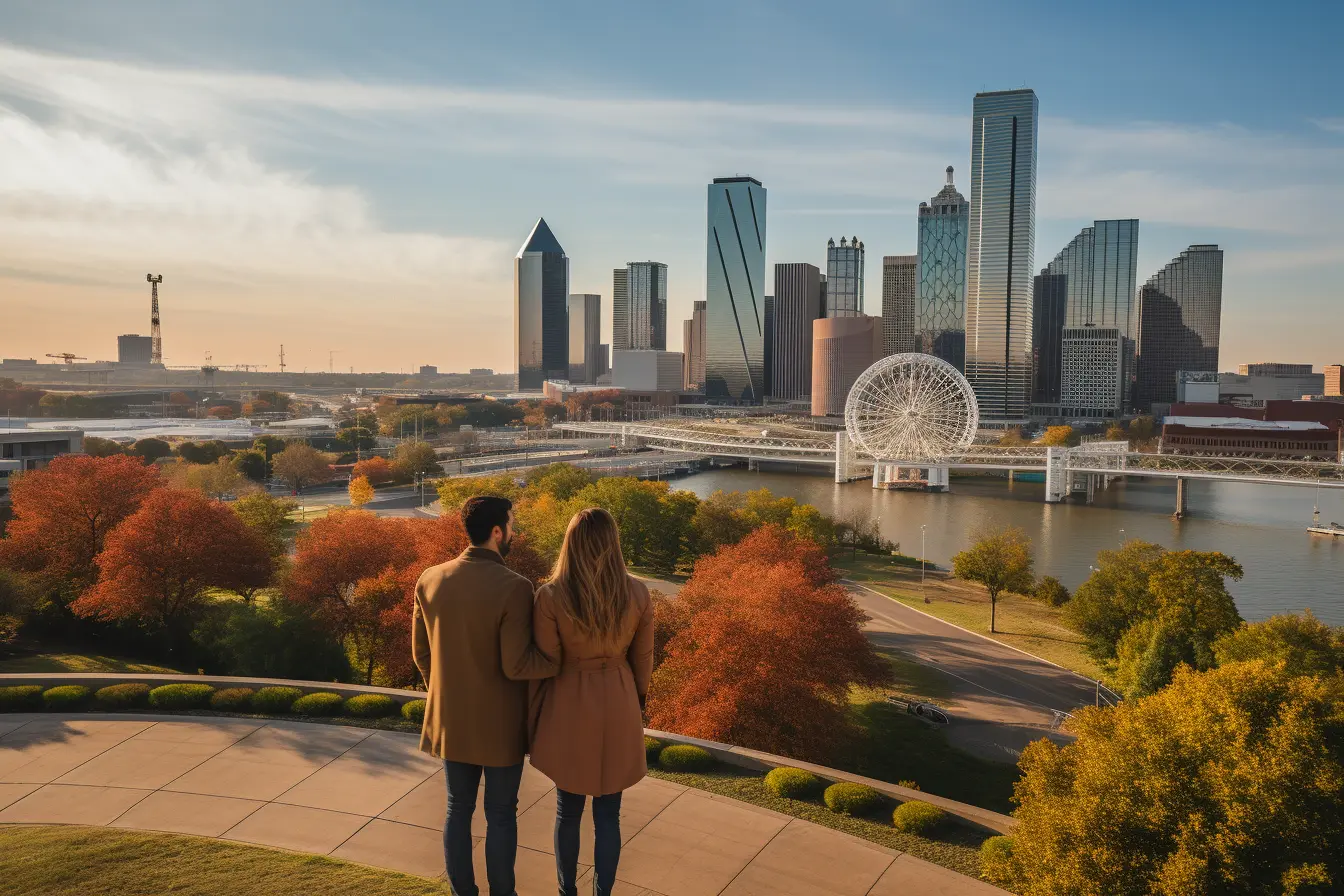 Dallas is a vibrant metropolis in north Texas, offering countless opportunities for couples to make lasting memories. From romantic stays at luxurious hotels to fun nights out exploring the city's famous nightlife, Dallas has something for every couple.
This extensive guide covers some of the most exciting and memorable things to do in Dallas for couples. It provides an insider's look at top restaurants, hotels, attractions, and more - all tailored specifically for couples visiting the Big D.
Romantic Hotels in Dallas
Setting the scene for romance begins with finding the perfect hotel. Dallas offers elegant accommodations fit for a weekend getaway or extended vacation.
The Joule
This posh downtown hotel oozes contemporary elegance. The Joule features a unique cantilevered pool jutting out 8 feet from the rear of the building, allowing guests to float above the city streets. Grab a couple's massage in the spa before drinks and dinner at the on-site restaurants Charlie Palmer and Midnight Rambler.
Ask for a room with a balcony to enjoy stunning views of the Dallas skyline with your sweetheart. The interior design marries industrial and modern aesthetics for a lavish, stylish stay.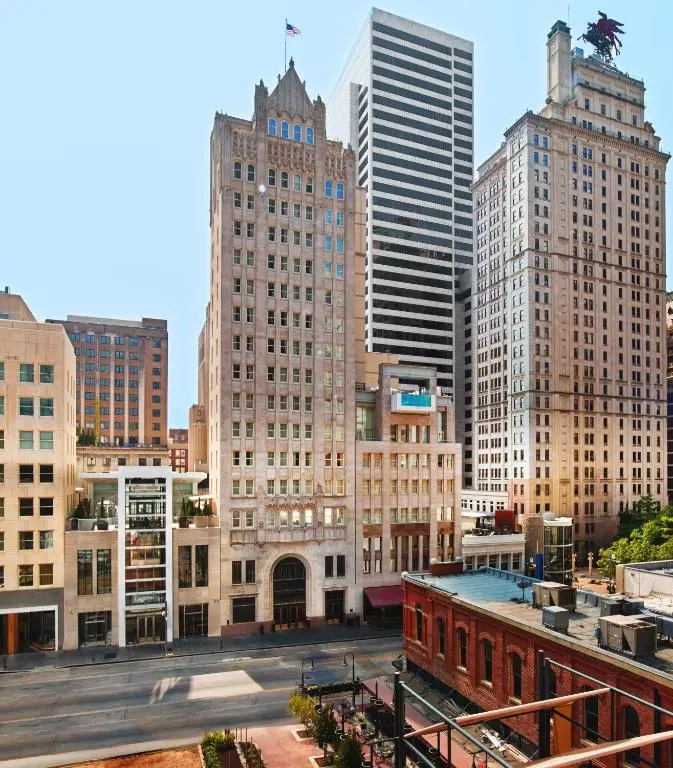 The Adolphus
For old world romance and luxury, book a stay at The Adolphus. This historic 1912 hotel in downtown Dallas drips with European opulence. From the ornate lobby to the elegant rooms, The Adolphus takes couples back to the Gilded Age.
Have afternoon tea in the French Room before enjoying jazz in The French Room Bar. Say "I love you" over champagne and strawberries in your room. With its timeless romantic ambiance and attentive service, The Adolphus sets the mood for love.
Lumen Hotel
Located in Uptown Dallas, this boutique hotel blends luxury and modern design. The chic rooms feature contemporary art and provide phenomenal views of the city. Grab craft cocktails at Douglas Bar, named after the city's beloved Santa Clause Parade founder.
Ask the concierge to arrange a couple's massage in your room. Dine under the stars on your private terrace for a one-of-a-kind romantic evening. Lumen Hotel's hip vibe amps up the sophistication for couples.

Romantic Restaurants in Dallas
Delight your darling's palate at Dallas' top restaurants. From upscale steakhouses to quaint cafes, these eateries offer delicious cuisine and intimate ambiance perfect for couples.
Top Dallas Restaurants for Date Nights
Dallas dining dazzles visitors with its breadth of outstanding restaurants perfect for date nights. From sleek spots in shiny downtown skyscrapers to cozy neighborhood bistros brimming with local charm, couples have no shortage of spectacular culinary experiences to share.
Renowned establishments like Fearing's Restaurant in the Ritz-Carlton highlight the city's sophistication through precise technique and globally inspired cuisine. Share the seasonal tasting menu to sample Chef Dean Fearing's finest creations, such as smoked bison carpaccio and crisp seared scallops with corn pudding. Request the wine pairings selected by their expert sommelier to complement each artful course. Fearing's elegant dining room, adorned with original artwork, completes the refined ambiance.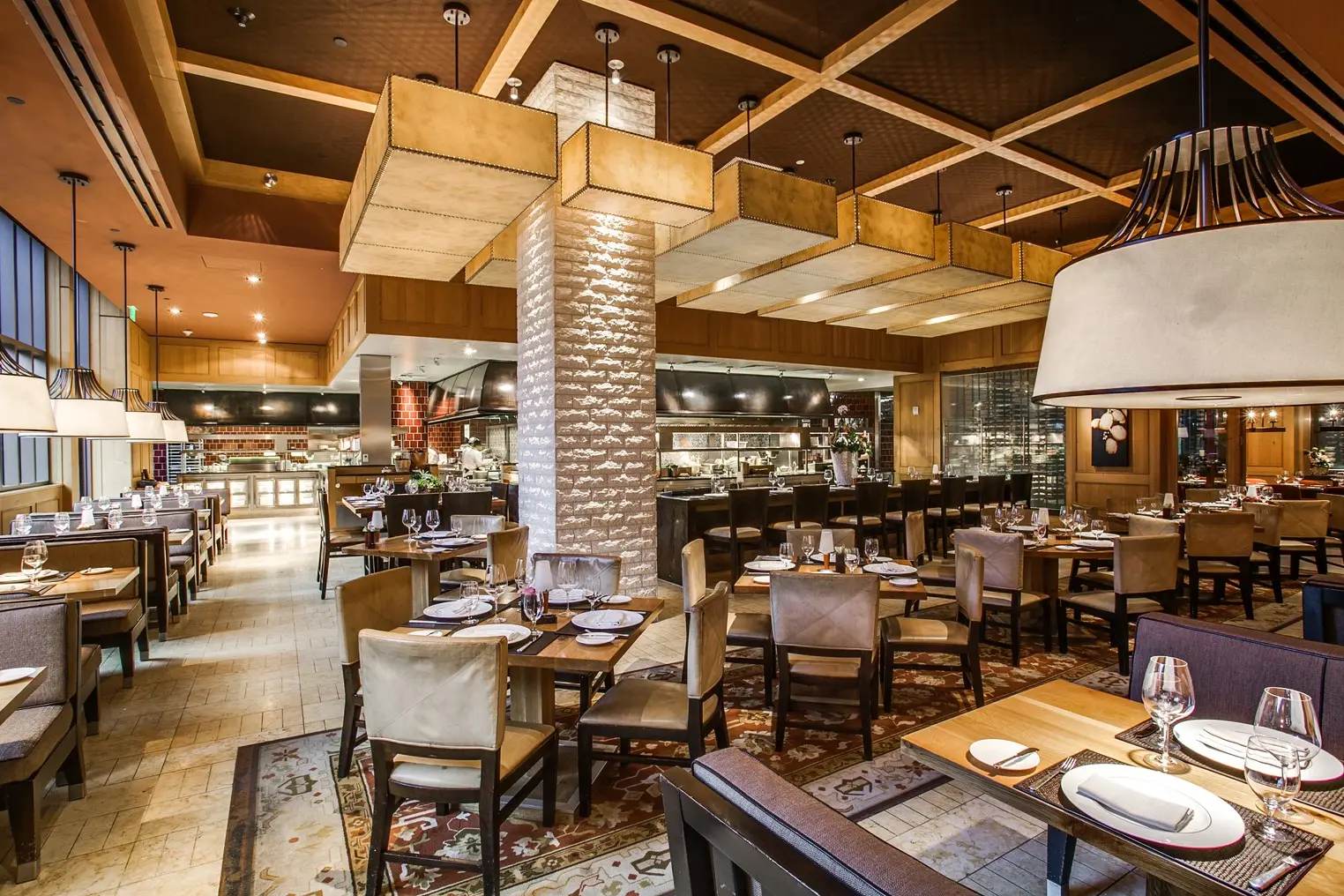 Equally artful yet more intimate, Petra and the Beast lures couples with its meticulous farm-to-table dishes served in a sleek and airy downtown space. Handmade pastas, creative vegetable presentations, and inventive seafood entrees grace the menu. Their namesake House Old Fashioned cocktail provides the perfect start to an indulgent meal before a romantic stroll through the surrounding Dallas Arts District.
For a more casual but still upscale vibe, Neighborhood Services Bar & Grill excels at elevating southern comfort staples like fried green tomatoes and chicken fried lobster. Sip aged bourbons and dine under twinkling string lights on their covered patio. Inside, vintage books, framed prints and exposed brick walls create a hip and cozy backdrop for couples to linger.
Beyond polished players on the fine dining scene, Dallas offers countless eateries exuding unique atmosphere. At long standing Italian favorite Campisi's in Old East Dallas, couples feast family-style on thin crust pizza and pasta smothered in bubbling cheese. The vintage red-flocked wallpaper and framed prints transport diners back in time.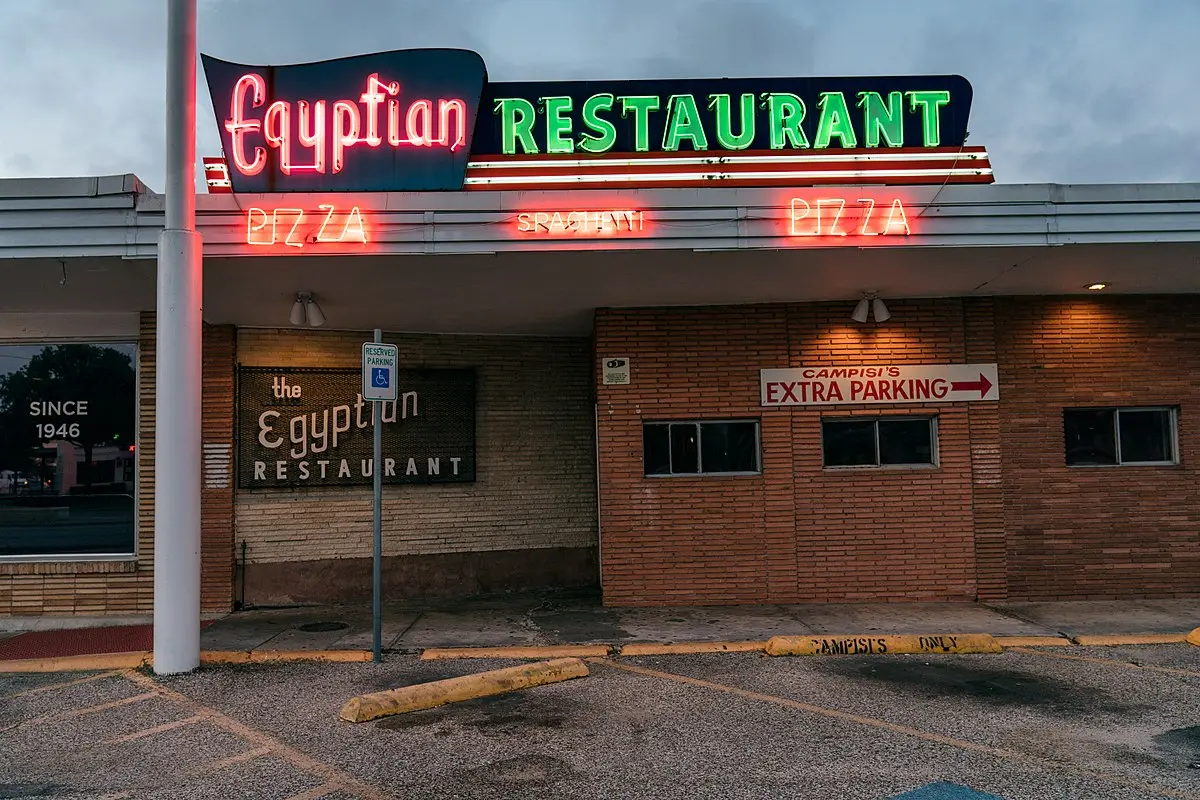 Te Deseo in Bishop Arts entices couples with its modern minimalist space and nouveau Mexican cuisine. Share creative small plates and sip specialty margaritas, savoring brilliant combinations of flavors and textures. An airy oasis from the surrounding neighborhood buzz.
From sleek and sophisticated to nostalgic and homespun, Dallas restaurants provide diverse settings for couples to connect over impeccable meals and drinks. Talented chefs, whisper-quiet intimacy, and romantic settings ensure dinner becomes a highlight.
Couples craving classic Italian fare need look no further than Bucca di Beppo. Their family-style portions encourage sharing indulgent plates of fried lasagna rolls, spicy rigatoni, and featherlight gnocchi. Complement your meal with wine from their extensive list. With vintage photographs, velvet drapes, and chandeliers, the interior honors old school Italian-American restaurants. Servers' gregarious style enhances the festive vibe. Bring your appetite and someone special for a taste of la dolce vita in Dallas.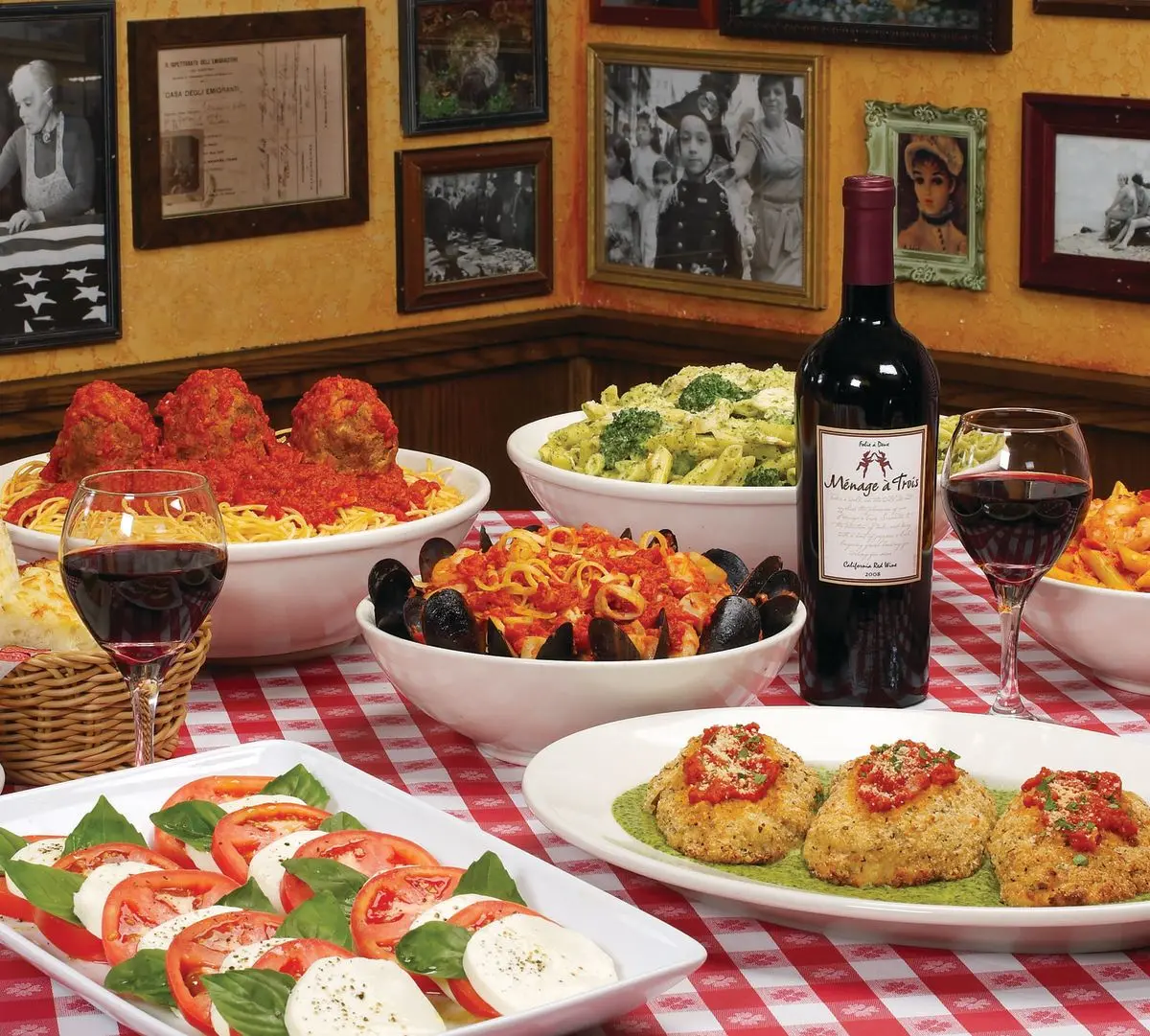 Outdoor Activities for Dallas Couples
Beyond world class museums and white tablecloth dining, Dallas also impresses couples with its wealth of outdoor attractions. Sunny skies through much of the year beckon pairs outside to make memories surrounded by natural beauty.
Topping the list, White Rock Lake offers countless recreations for couples seeking fresh air. Paddle across the calm turquoise waters together in a canoe or kayak rented from Dallas Paddle Company. Lay out blankets and picnic on the shore after working up an appetite on the water. Rise early to stroll the 9-mile trail encircling the lake and watch birds come alive at dawn.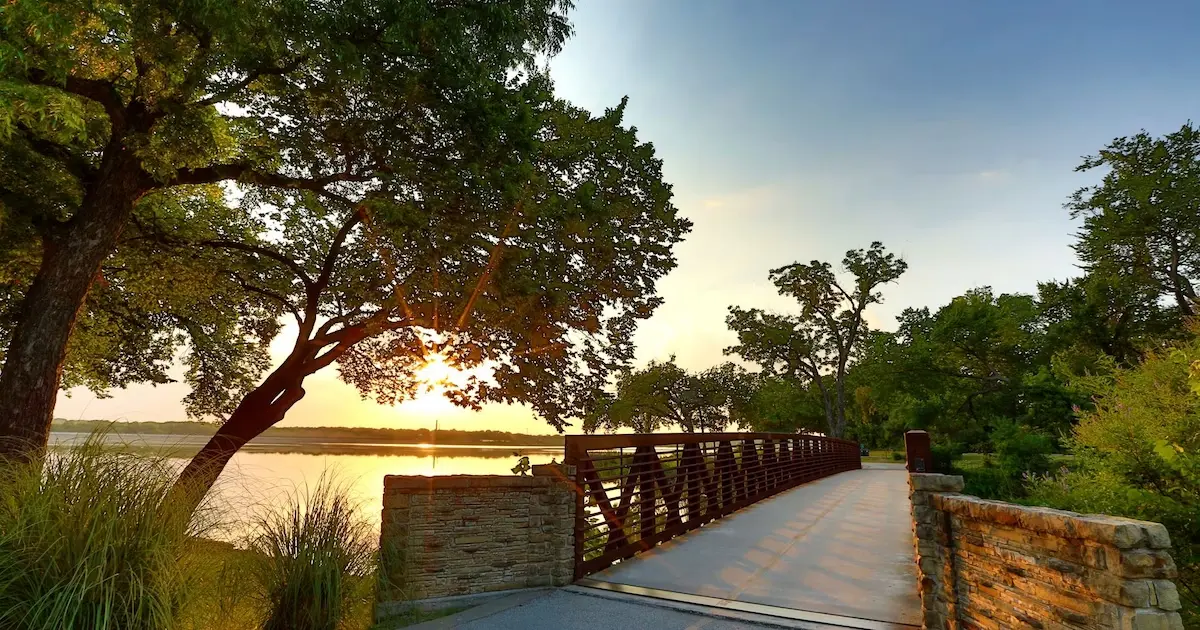 For more expansive greenery, the Dallas Arboretum's 66 acres provides a peaceful oasis in the city. Meander through plush gardens hand-in-hand, stopping to appreciate unique sculptures and fountains. Let your curiosity guide you through this urban paradise, discovering hidden groves and mirrored pools tucked around corners. Don't miss the stunning floral displays in the historic DeGolyer House. Pack a gourmet picnic and unwind on the lawn away from crowds and noise.
Newlyweds looking for photo backdrops will adore the Dallas Arboretum's gardens in spring, when 500,000 brilliantly colored blooms burst to life. Magnolia Avenue offers romantic shots beneath the trees' billowing pink and white blossoms.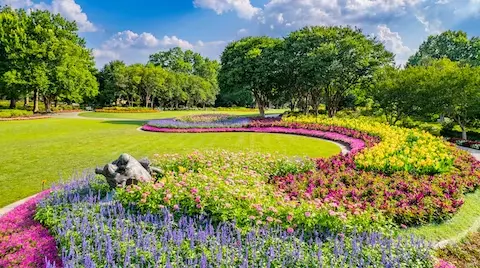 For more sweeping views, ascend Reunion Tower's observation deck 507 feet in the air just before sunset. Toast your love overlooking the entire Dallas skyline from this unique vantage point. Watch the city start to glitter as dusk settles in. Splurge on their intimate dinner package and dine at the peak with the lights belowsparkling through the floor-to-ceiling windows.
If parks and sky-high views don't provide enough excitement, get the adrenaline pumping together at Dallas Arboretum's Dallas Blooms sky trail adventure course. Leap and climb side-by-side through obstacle courses built into the towering trees. Bond while safely pushing your physical limits and experiencing nature from new thrilling perspectives.
Of course simple pleasures like walking hand-in-hand also reconnect couples outdoors. Explore the city's neighborhoods, admiring vibrant street murals in Deep Ellum, strolling the Katy Trail, or people watching in Klyde Warren Park. Dallas' temperate climate means enjoying the outdoors year-round.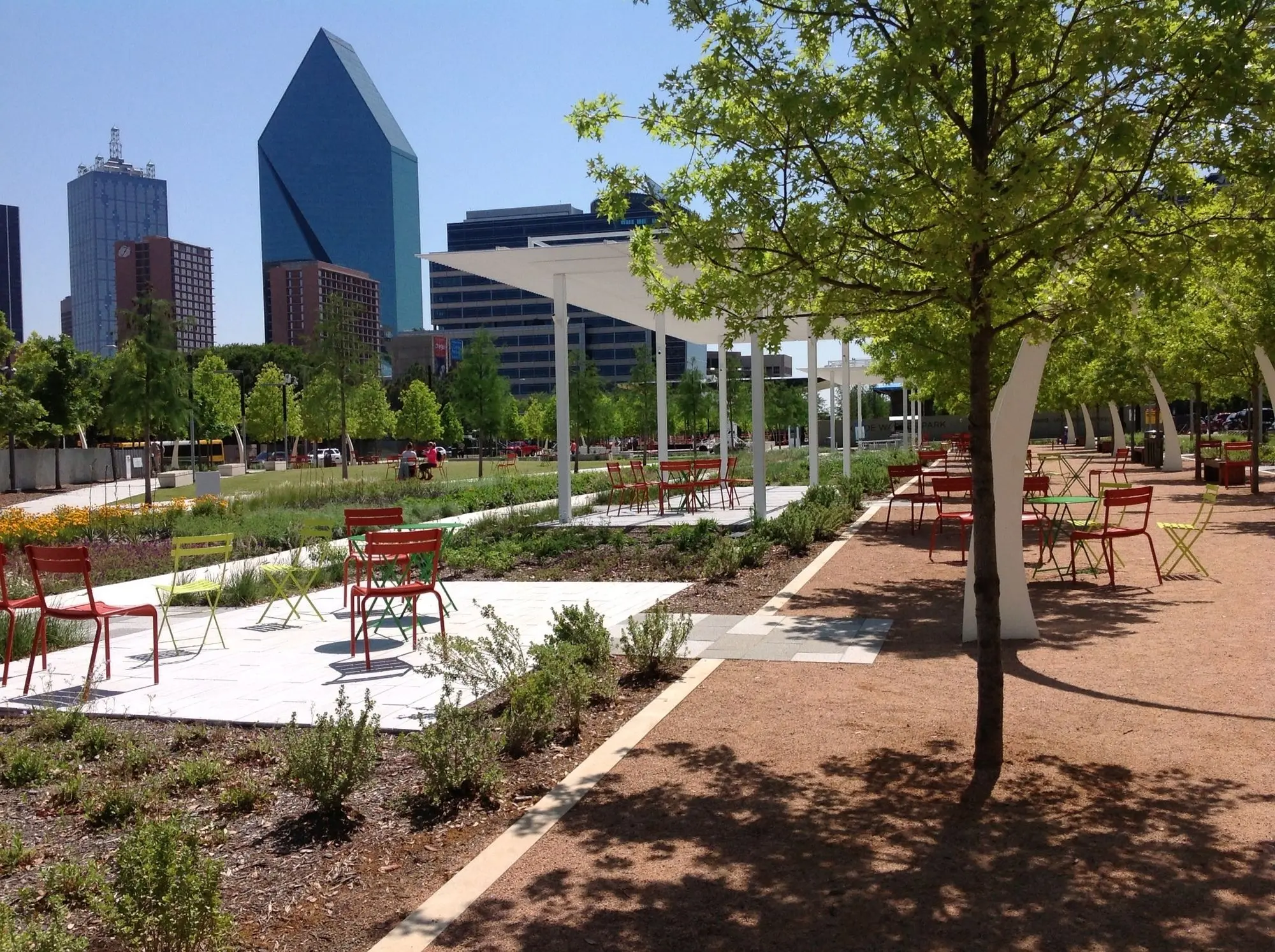 Captivating Dallas Nightlife for Couples
When the sun sets in Dallas, the city comes alive with nightlife options for couples seeking lively fun or cozy intimacy. Iconic dance halls, local dive bars, sleek lounges, and more keep the excitement going into the wee hours.
For nostalgia, glide hand-in-hand across the wooden floors at Disco Skate during their adults-only skate nights. Take a twirl under the glittering disco ball, then challenge your sweetheart to air hockey or skeeball in the retro arcade. Fuel up on cheese fries and milkshakes before skating to top hits of the 70s and 80s. Feel like carefree kids again in this throwback venue.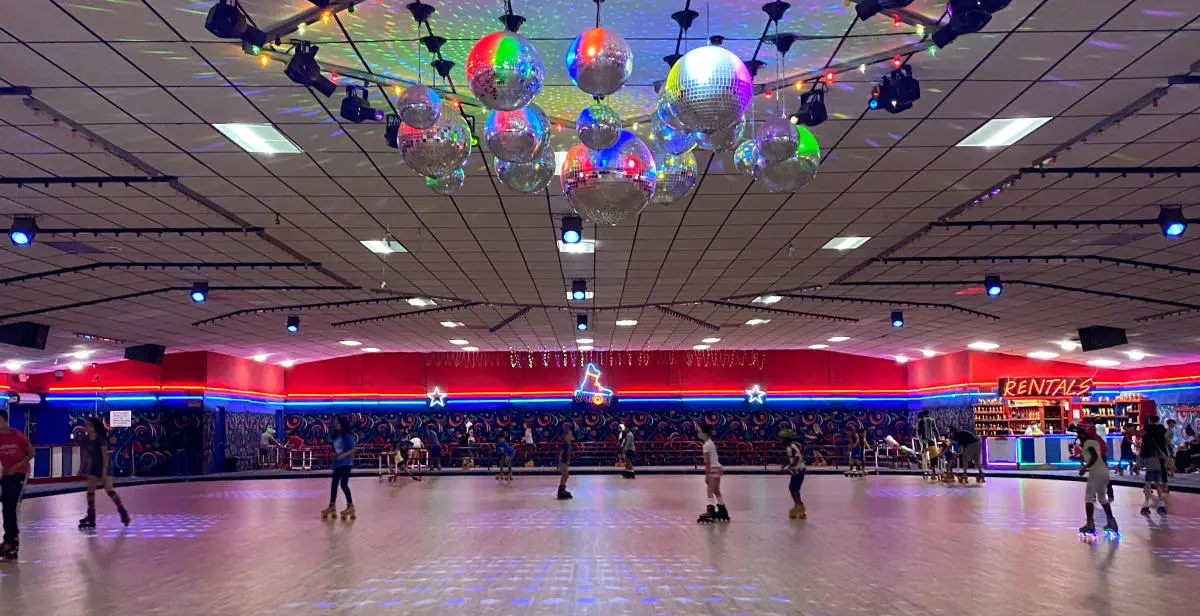 Seeking a trendier vibe? Braindead Brewing's laidback beer garden in Deep Ellum provides the perfect atmosphere for casual dates. Sip creative brews made on-site as you feast on gourmet pub grub, from spicy shrimp tacos to wood-fired pizzas. Play a round of ping pong outside or join in the lively scene around the fire pits. On weekends, live DJs turn up the energy.
For a cozier couples' night, Twilite Lounge delivers intimate retro sophistication. Sink into red leather booths under twinkling lights. Expert bartenders shake up old fashioneds, Manhattans, and other speakeasy staples tableside. Low conversations and mellow jazz make for ideal date night ambiance. End the evening whispering sweet nothings in their secretive basement lounge.
Of course, dancing the night away also brings couples closer in Dallas. Billy Bob's Texas stands as the world's largest honky tonk, hosting county music's biggest acts from Willie Nelson to Garth Brooks. Two-step and line dance across the expansive dance floor before riding the mechanical bull. The party rages into the night at this famous Fort Worth venue.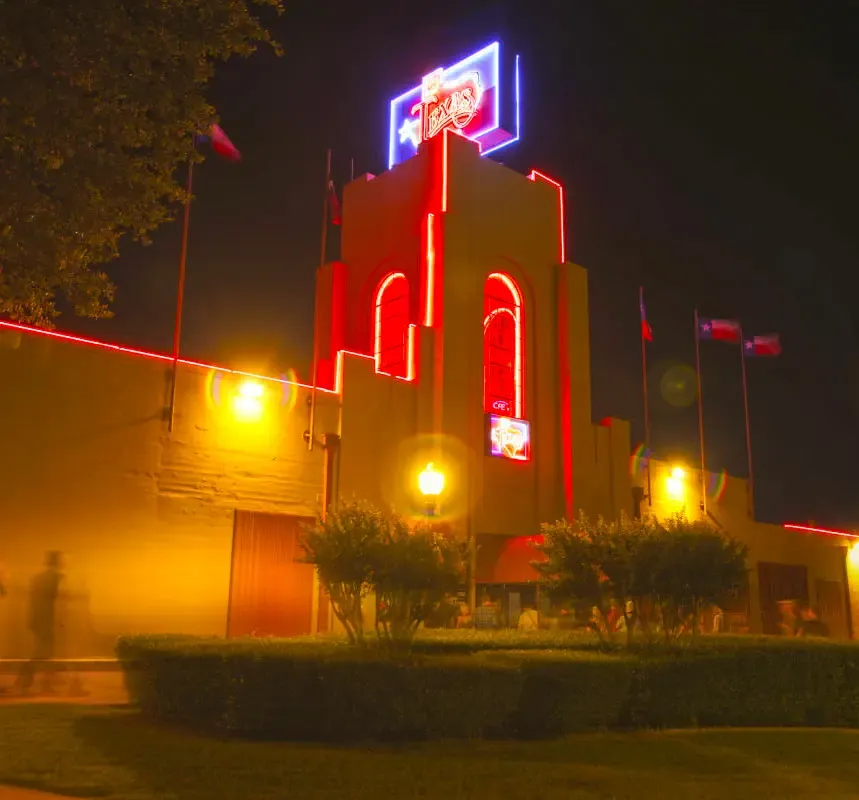 For diverse music offerings, Three Links in Deep Ellum hosts everything from punk and indie rock to alt-country and hip hop in their no-frills space. Catch local and upcoming bands in an edgy, laidback setting. Dance below the neon signs until last call.
Indoor Fun for Dallas Couples
While the Dallas sunshine allows ample time outdoors, weather inevitably mandates indoor fun. Fortunately, the city offers couples diverse indoor activities, from cooking classes to speakeasies.
For art lovers, a wander through the Dallas Museum of Art reveals treasures from around the world across centuries. Admire romantic 19th century landscapes. Gaze into the expressive brushstrokes of abstract modern paintings. Take a private tour focused on pieces with themes of love, sexuality, or emotion.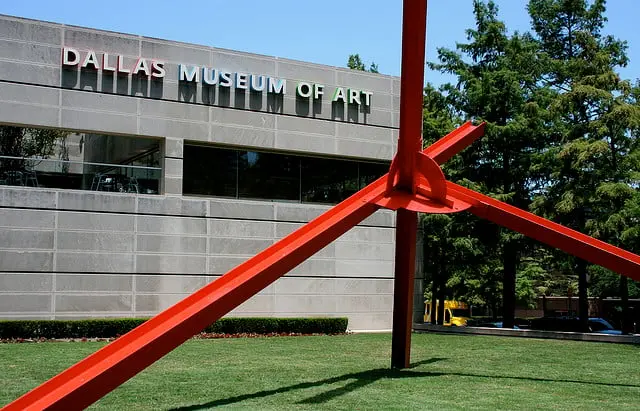 Get playful together at the Perot Museum of Nature and Science downtown. Race through human-sized moving models of the brain, heart, and lungs. Compete to climb a rock wall or design the fastest mini-golf course. Glimpse imaginary worlds in the 3D theater or gaze at the night sky in the planetarium. Interactive exhibits bring out kids at heart.  
For adults seeking a different kind of hands-on fun, couples cooking classes allow you to learn new skills together. Central Market offers Saturday sessions focused on everything from sushi rolling to romantic French desserts. Bring the recipes home to practice making scrumptious cuisine as a team.
In the mood for cozy intimacy instead of high energy? Historic Bishop Arts District provides laid-back indoor options. Sip staple cocktails from expert mixologists at speakeasy-vibed tavern Ten Bells. Thumb through the stacks at quirky bookstore The Wild Detectives before discussing literary finds over coffee. Catch an independent film at the vintage Texas Theatre, a former movie palace from the 1930s.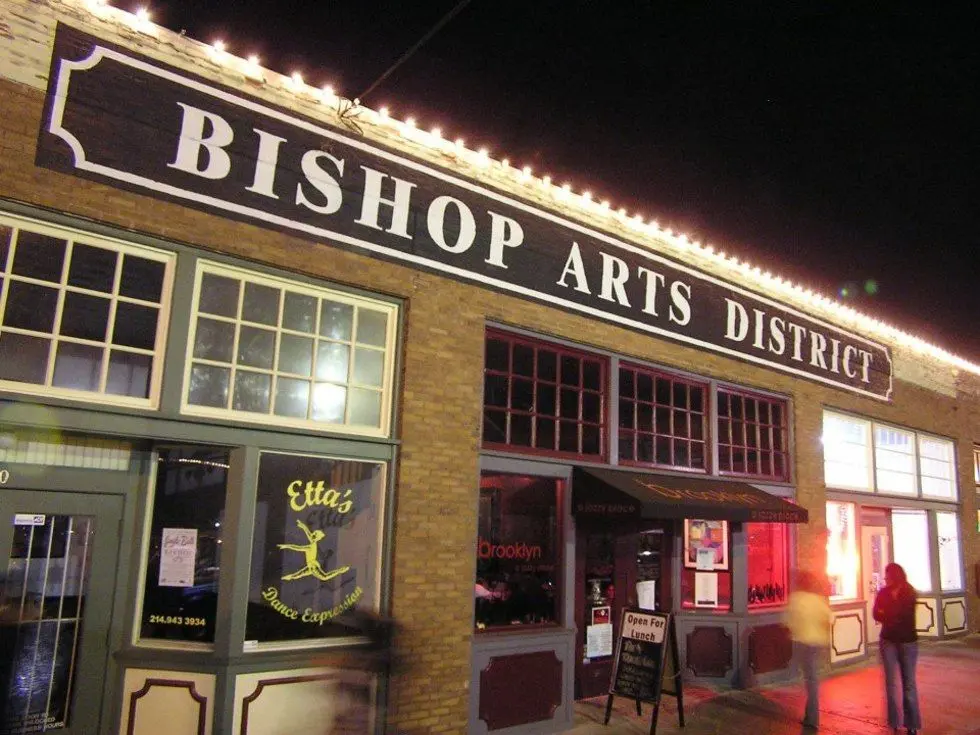 When icy weather dampens your Dallas plans, get competitive at recycling entertainment concepts. Cidercade features retro arcade games alongside cider brews. The Free Play arcade in Deep Ellum offers air hockey, pinball, skeeball and more. Area malls also provide indoor mini golf courses to test your putting prowess against your partner.
Rain or shine, Dallas delivers indoor fun from the educational to the adventurous. Discover new passions together on your own private journey.
Romantic Activities for Couples in Dallas
Beyond dining, drinking, and site seeing, Dallas also offers unique activities for couples to engage in quality time together.
Couples Massage at Esplanade Day Spa
Pamper yourselves with side-by-side couples massages at Esplanade Day Spa inside The Joule hotel. Their signature services incorporate aromatherapy, warm stones, and targeted technique for ultimate relaxation.
Opt for a package with additional treatments like body scrubs and facials to really treat yourselves. Feel stress melt away as you decompress in their luxurious subterranean spa together.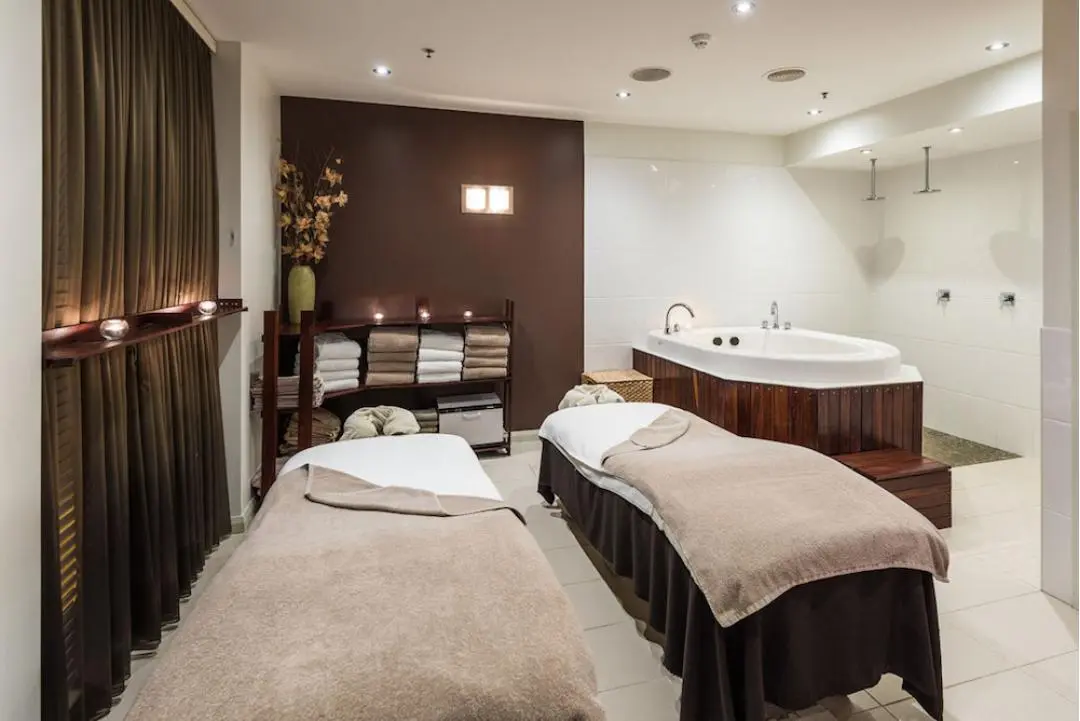 Dance Lessons at Arthur Murray Dallas
Heat up the romance learning sexy dance moves together at this Downtown dance studio. Sign up for private or group lessons in styles from ballroom and Latin to swing and tango.
Getting up close and moving in sync improves chemistry and connection between couples. Plus, wow friends with your new moves at weddings and events!
Pottery Painting at Color Me Mine
Get creative with your significant other at Color Me Mine's pottery painting studio in Uptown. Choose from an array of ceramic items from mugs to figurines to plates. Sit side-by-side as you paint and customize your pieces.
Paint something meaningful only the two of you understand, or make matching items. Not only is it fun to do together, you get to take home lasting mementos from your date.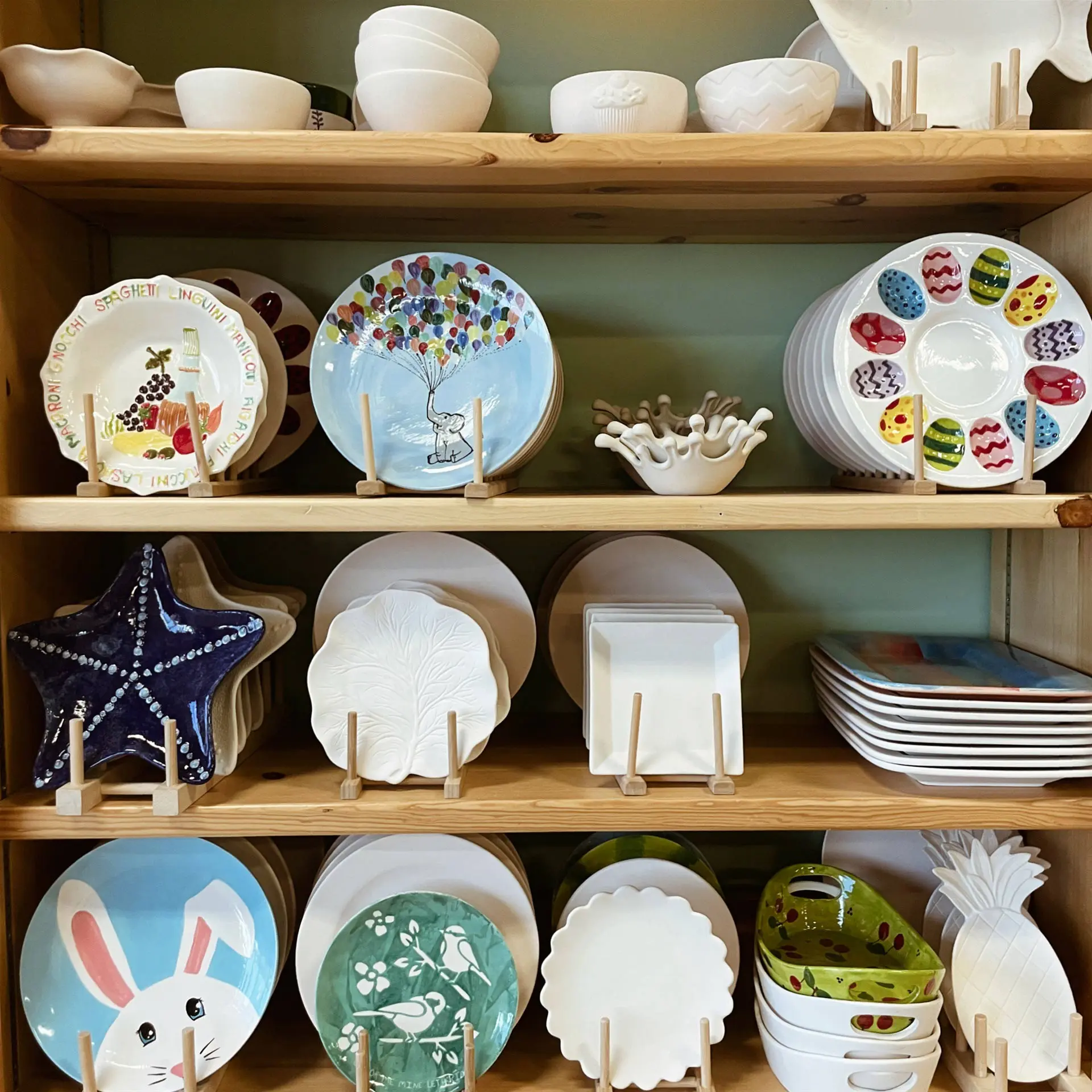 Quirky and Unique Things To Do in Dallas for Couples
In addition to iconic Dallas attractions, the city also offers quirky and unusual date experiences couples will love discovering together.
Ride the McKinney Avenue Trolley
Take an evening ride through Uptown and Downtown Dallas aboard this vintage trolley car. The conductor provides interesting facts and history during the slow scenic journey. Hop off to grab dinner nearby before reboarding.
Snuggle close on a bench seat and soak in romantic views of the cityscape at night twinkling by.
The Wild Detectives Bookstore
Peruse titles together at this cozy independent bookstore near Bishop Arts. Along with books, The Wild Detectives hosts rotating art exhibits, poetry readings, film screenings and more cultural events.
Spend an afternoon getting lost in printed pages before discussing your latest reads over coffee. Don't miss their impressive selection of literary magazines too.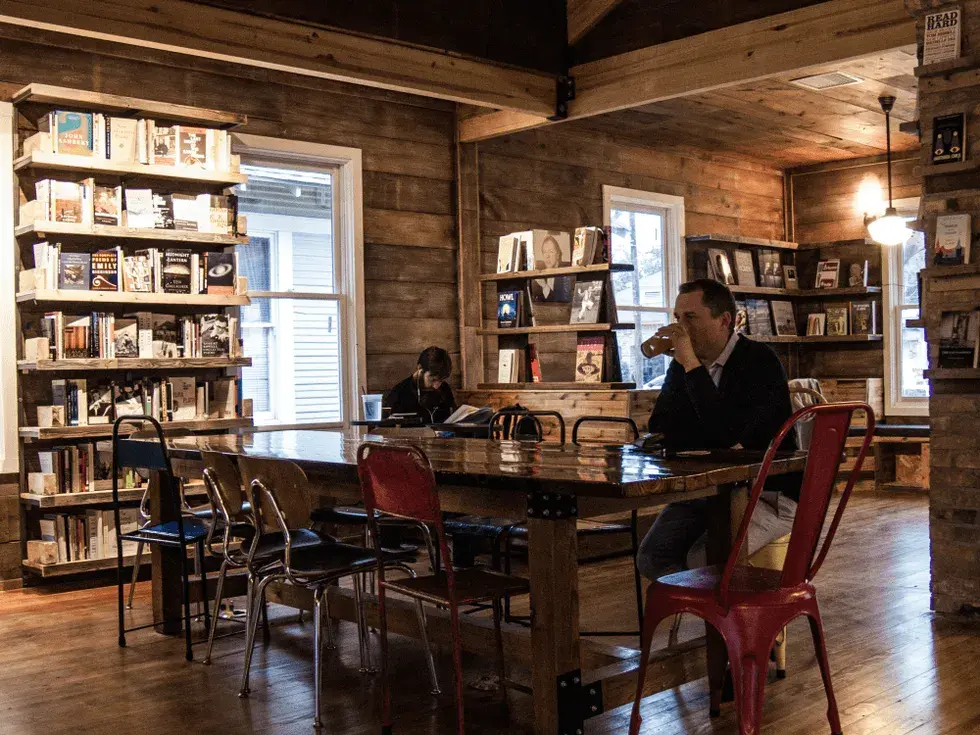 Truck Yard
This massive beer garden with an outdoor patio in Lower Greenville is constructed entirely from recycled shipping containers and trucks. Order local brews, cocktails, and food from onsite food trucks like Desi Cowboy for a casual date night.
Play ping pong, foosball, and giant Jenga while listening to live bands perform most nights. Truck Yard's playful vibe and layout make for offbeat couples fun.
Times Ten Cellars
Wine enthusiasts will adore this tiny but exceptional Dallas winery specializing in small production wines. Take a flight through their current wine offerings made from grapes sourced from Washington state vineyards.
Cozy up in the tasting room or at an outdoor table with a cheese board. Times Ten Cellars provides a cozy wine experience unlike anywhere else in Dallas.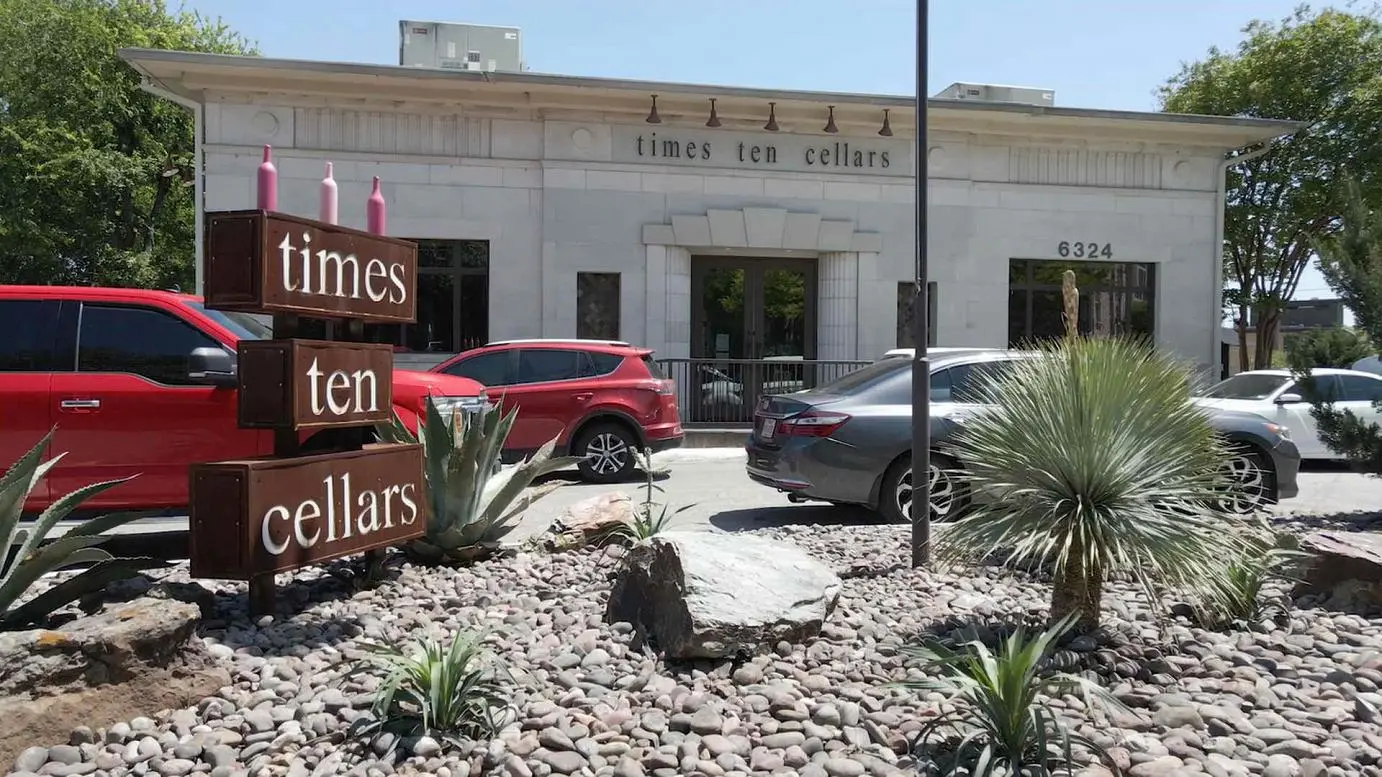 Conclusion
Whether you crave luxury, culture, or adventure, Dallas offers an abundance of romantic experiences for couples to share. From strolling manicured gardens hand-in-hand to raising cocktails in sleek lounges to laughing over decadent meals, Dallas brings couples closer through shared joy.
The suggestions in this guide only scratch the surface of what Dallas offers for pairs. Part of the magic is letting the city surprise you with spontaneous hidden gems and special moments you'll treasure forever. Wandering unfamiliar streets, stealing kisses as the sun sets, whispering secrets and dreams - a couples' getaway in Dallas sparks connections that last beyond the trip itself.
So hold your darling close and dive into this dynamic southern metropolis. Let Dallas' warm hospitality, passionate artistry, and bold spirit infuse your love. Return home with your hearts entwined just a bit tighter. Then start counting down until your next escape together to this city that woos couples with its vibrant, cosmopolitan charm.