Things to Do in El Paso with Kids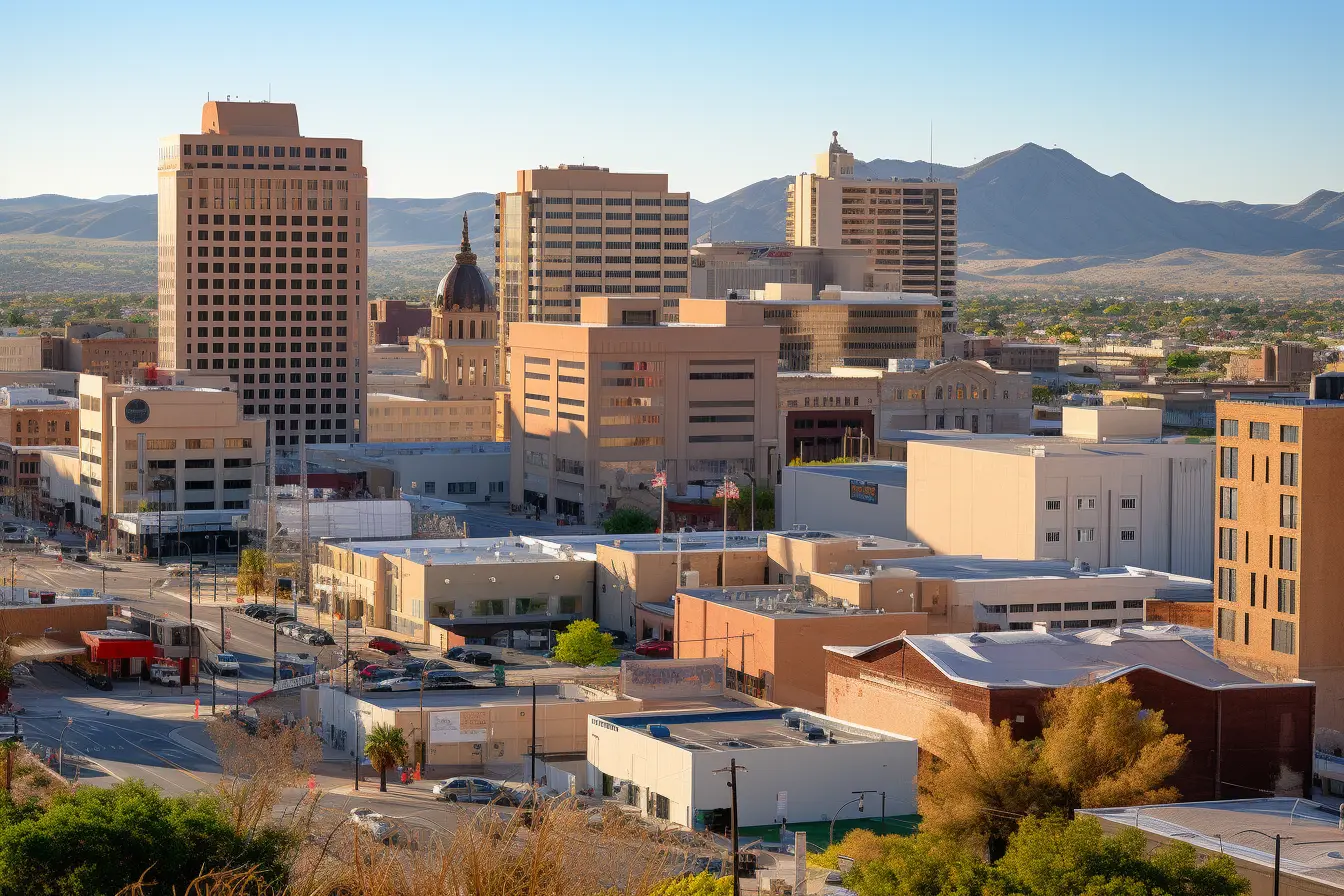 As the sixth largest city in Texas, El Paso offers families ample opportunities for adventure, education, and entertainment. With a vibrant blend of Mexican and American culture, this sunny southwest city has something for everyone. From exploring fascinating museums and historical sites to riding rollercoasters and admiring beautiful public artworks, El Paso is brimming with unforgettable activities for kids of all ages.
This extensive guide lays out the 25 most memorable and enriching Things to Do in El Paso with Kids. We'll traverse the city highlighting top attractions conveniently clustered by region and theme. You'll also find recommendations for family-friendly restaurants and hotels so you can fully experience El Paso with minimal hassle. Let's dive in!
Museums
Expand young minds and spark curiosity by exploring El Paso's treasure trove of fascinating museums. These interactive and engaging attractions will captivate even the most restless children.
El Paso Museum of History
Immerse the family in El Paso's rich history and culture at this expansive museum located right downtown. Peruse captivating historical exhibits chronicling the city's emergence from its early Native American roots to the vibrant bi-national community it is today. Kids will especially enjoy the hands-on Discovery Center where they can pan for gold, shop in a replicated general store, and even board a super-sized replica of an old steam engine train!
After fueling up with knowledge, refuel with food at the on-site Court Café. This bright, cheerful eatery serves sandwiches, salads, and hot entrees for famished explorers. Don't miss their signature crispy onion rings!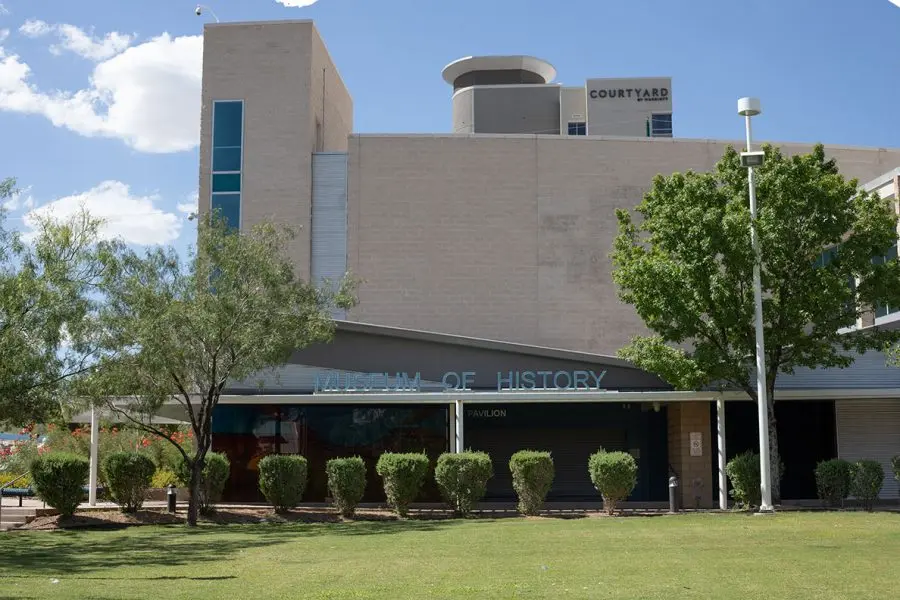 National Border Patrol Museum
Gain insight into the roles and responsibilities of the U.S. Border Patrol at this intriguing museum. Check out artifacts like vintage uniforms and vehicles used by agents over the decades. Kids with a need for speed will freak over the museum's impressive collection of souped-up trucks and muscle cars specially modified to chase down smugglers. The facility even has its very own decommissioned helicopter on display!
Younger kids will appreciate the Badges on Board exhibit where they can dress up as junior agents and "apprehend" cutouts of sneaky smugglers. This museum offers an eye-opening look into the history of the Border Patrol and their ongoing operations in the El Paso region.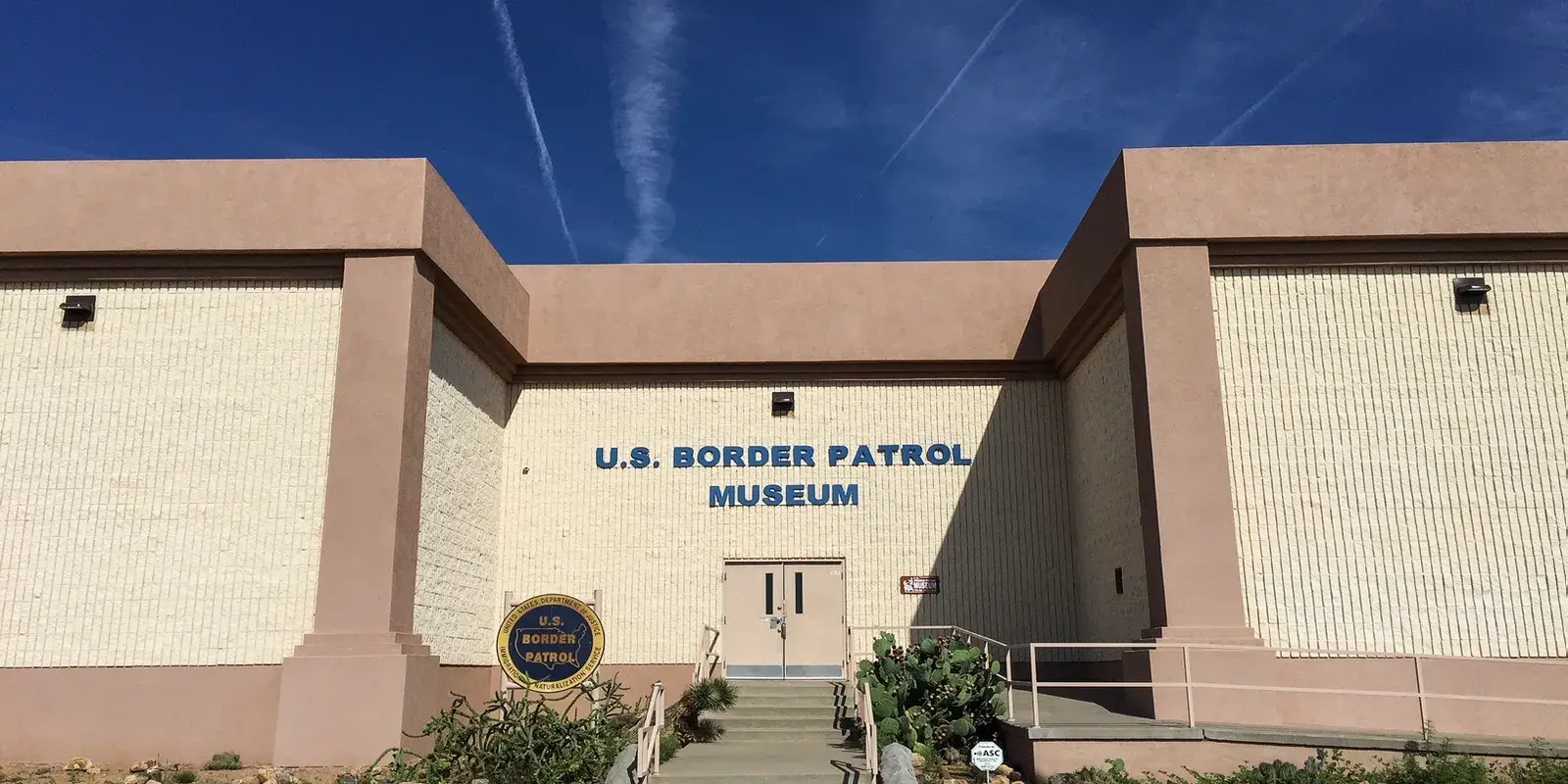 El Paso Children's Museum
Let kids take the lead at this lively, hands-on museum tailored specifically for the younger set. Exhibits like Art Shack allows budding artistes to sculpt, paint, and get creative, while kids with boundless energy can charge around in the multi-story Climber Structure. Budding builders will thrive in the Building Zone where they can engineer structures using real tools and construction materials. Tiny tots under 5 even have their own dedicated Tot Spot.
Parents can channel their inner child while keeping an eye on the kiddos thanks to the museum's open sightlines. Refuel with snacks and light meals at the on-site Picnic Place Cafe. With so many engaging activities under one roof, this top-rated museum is a must-visit El Paso attraction for families.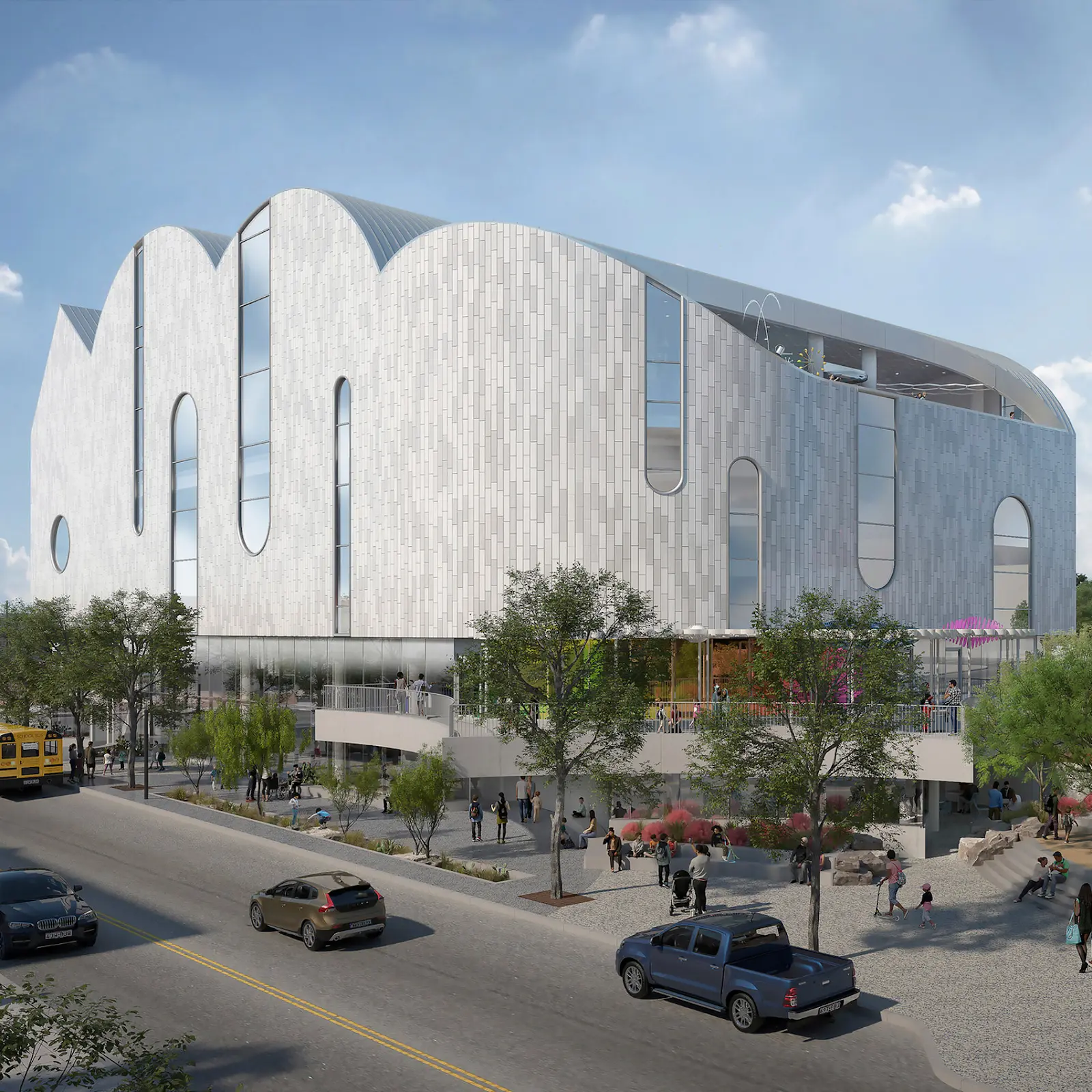 El Paso Holocaust Museum
While sobering, a visit to this impactful museum provides an important opportunity to educate children about the grave injustices faced by minorities throughout history and promote tolerance in the present day. Thoughtful exhibits chronicle the Holocaust and genocides in Darfur, Armenia, Guatemala, and Rwanda. Children eight and up seem most receptive to the message.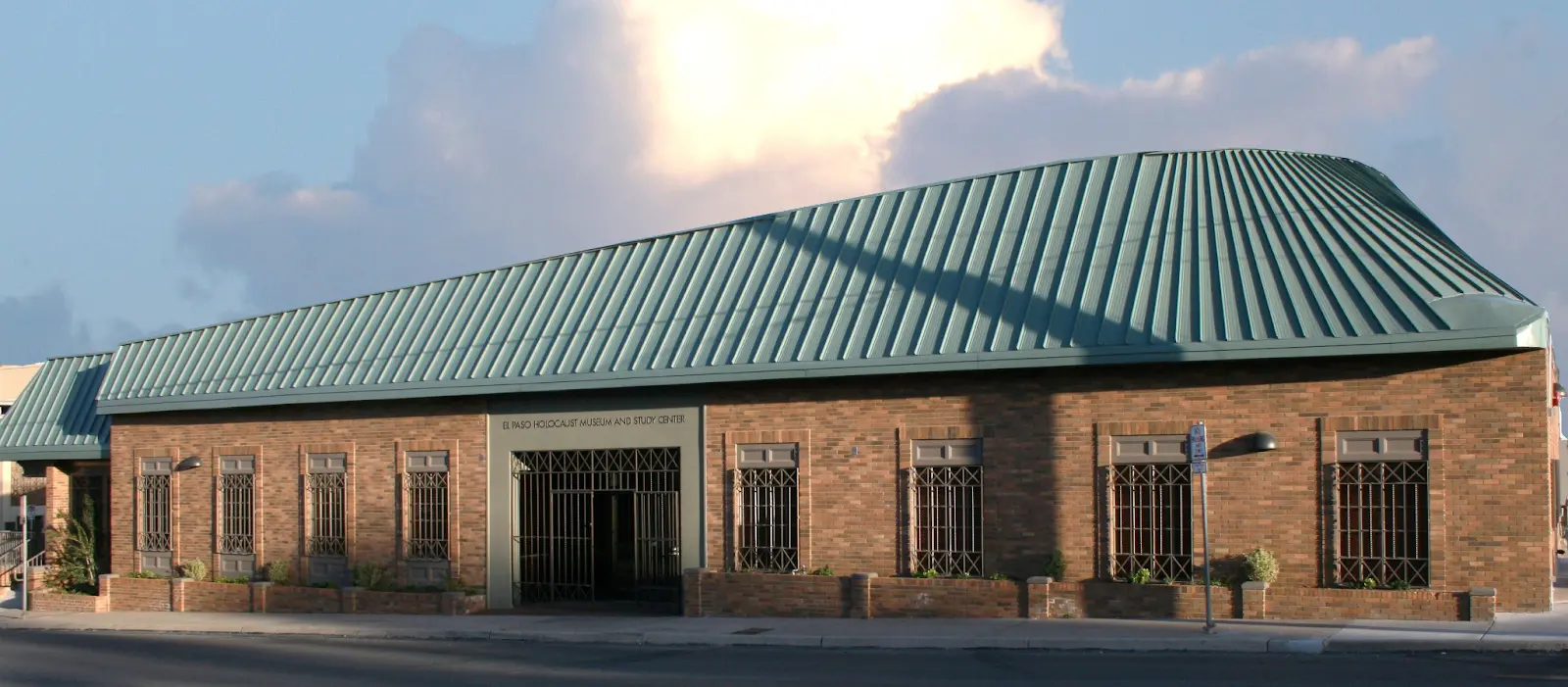 Interesting artifact displays help spark dialogue with children about the experiences faced by victims and rescuers during these traumatic events. Be sure to pre-screen the historic film footage as some sensitive kids may find the imagery disturbing. End the visit on a hopeful note by discussing the need to choose compassion over hate.
Insights El Paso Science Museum
Budding scientists and engineers will be in their element at this stellar science museum located right near the El Paso Zoo. Dynamic hands-on exhibits allow kids to launch rockets, turn their bodies into giant circuits, and manipulate energy in a dazzling Tesla coil display. Budding paleontologists can excavate and assemble fossil casts, while the adventurous can venture into an outdoor rock climbing exhibit!
After all that discovery, recharge at the on-site Dust Devil Diner. The meteorite-themed eatery serves up out-of-this-world planet pizzas, nebula hot dogs, and Milky Way milkshakes. With interactive experiences around every corner, kids won't want to leave this stellar science museum.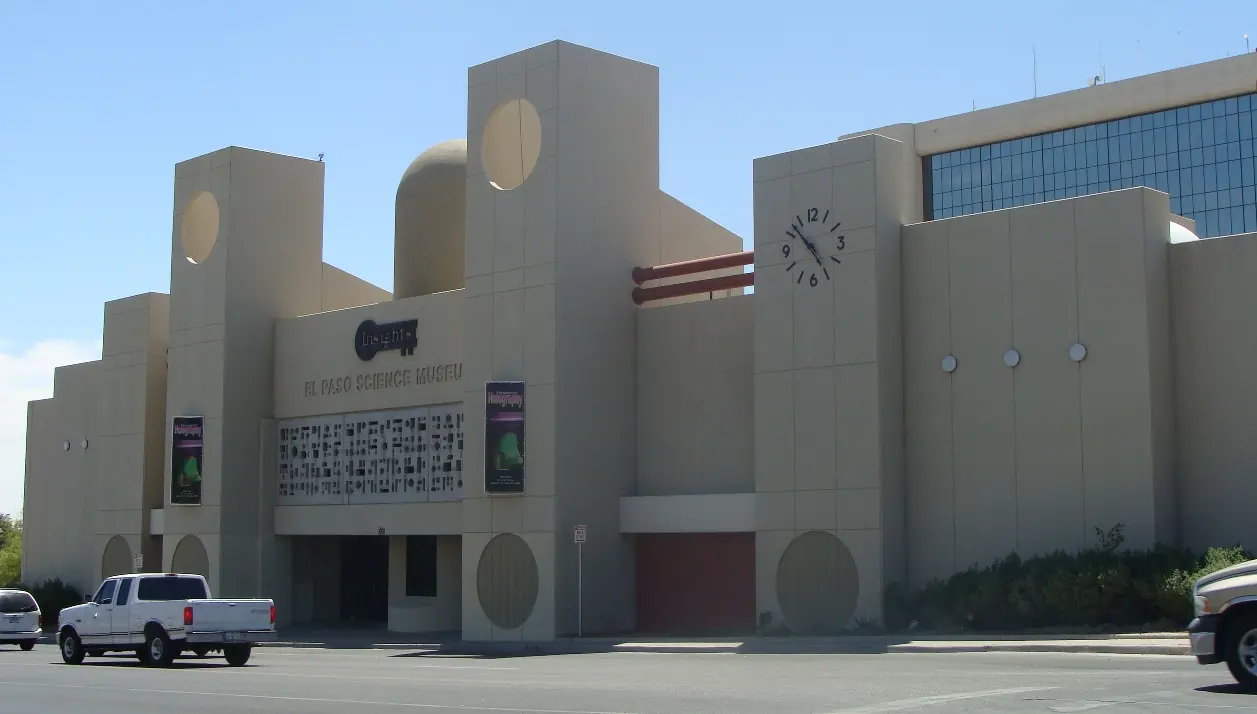 History & Culture
Immerse the family in El Paso's rich multicultural heritage by exploring these fascinating historical and cultural attractions.
El Paso Missions Trail
Trace El Paso's origins on the legendary Missions Trail. This trio of historic Spanish missions includes Ysleta Mission, Socorro Mission, and San Elizario Chapel. Founded in the late 1600s, these striking adobe structures offer a glimpse into the area's indigenous, Spanish colonial, and Mexican revolutionary roots.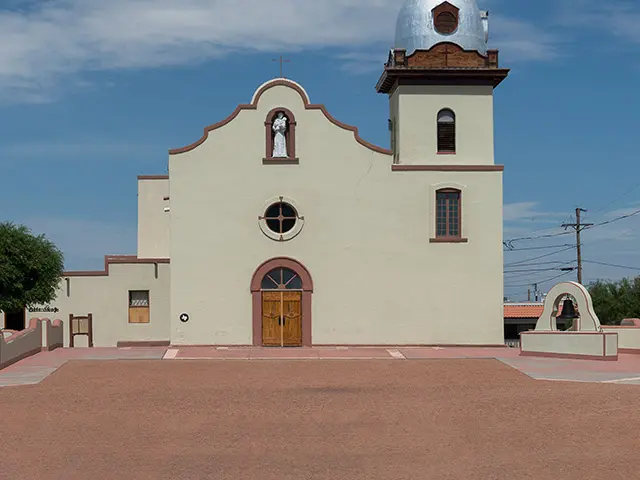 Kids may find the architectural styles less intriguing than the compelling historical tales behind each site. Regale them with stories of faith and perseverance as generations of locals built and rebuilt these beloved landmarks. Top off the experience with a visit to the charming San Elizario Historic District to see other beautifully preserved buildings from El Paso's storied past.
Chamizal National Memorial
Learn about the fascinating border relations between El Paso and Mexico's Ciudad Juárez at this engaging cultural site. Outdoor exhibits chronicle how the meandering Rio Grande River led to a longstanding border dispute that was finally resolved in the 1960s. Kids will especially get a kick out of the larger-than-life sculpture depicting proud U.S. and Mexican surveyors marking the border line.
Next, head inside the visitor center to check out cultural displays and even watch a historical film dramatizing the Chamizal Treaty signing. Blazing a trail of cross-border cooperation, this memorial park offers plenty of teachable moments for kids.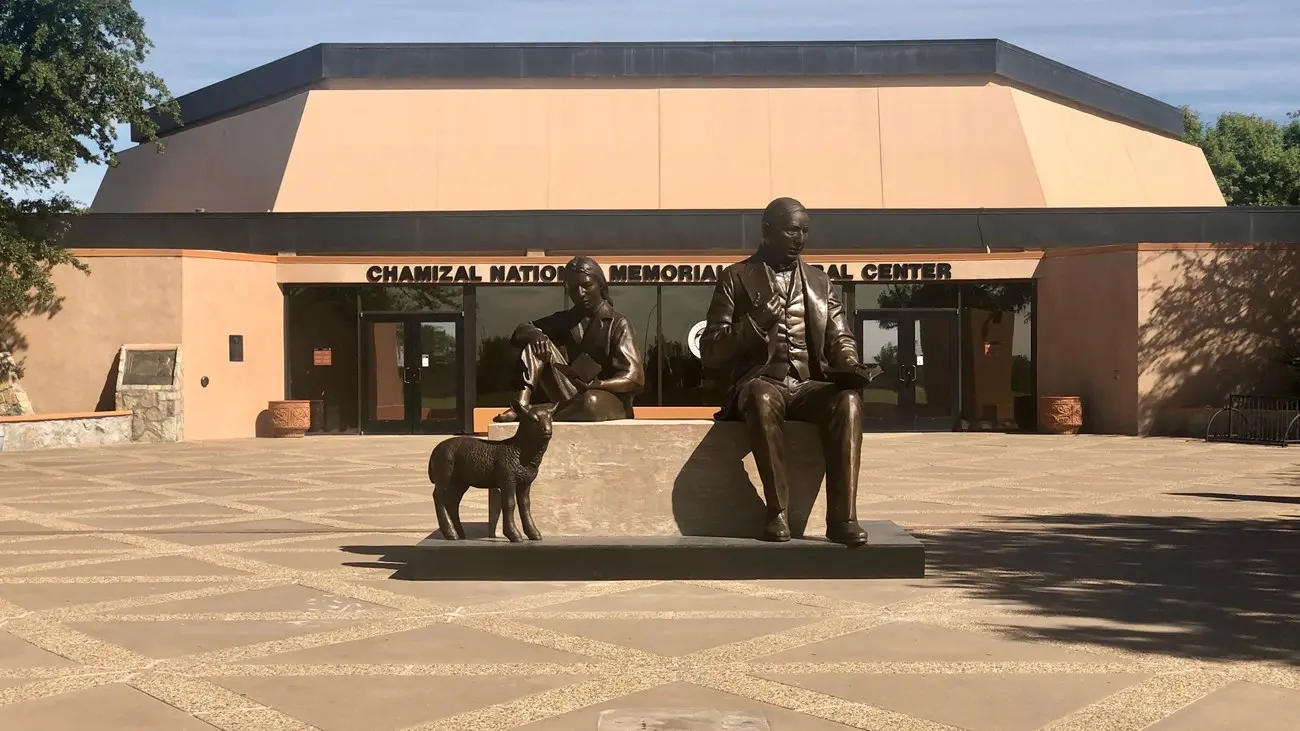 El Paso Zoo
In addition to checking out exotic animals, kids can immerse themselves in Mexican and Native American cultural elements at this innovative zoo. Say hola to the alebrijes - fantastical Mexican folk art sculptures scattered around the zoo. Kids can invent their own whimsical creature at the on-site alebrije workshop!
Over in the Native American section, authentic dwellings reflect the region's indigenous roots. Kids can try grinding corn on a metate just like Native tribes used to do. With cultural learning around every corner, the El Paso Zoo makes history exciting and hands-on.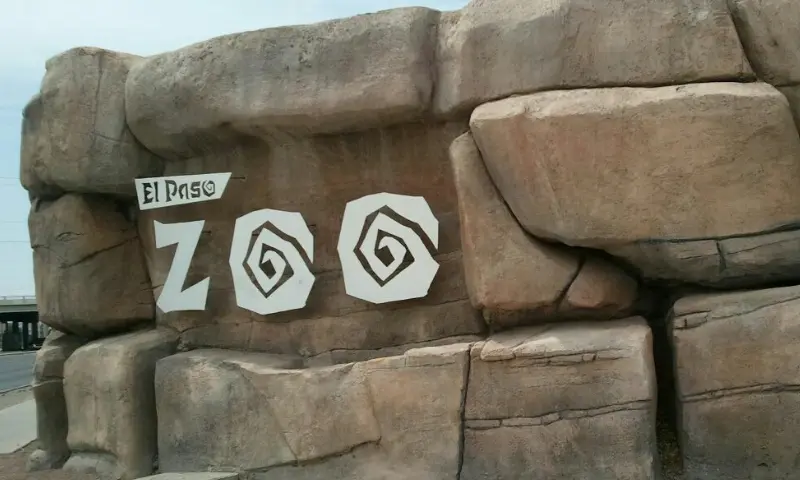 Alfresco! Frida Kahlo Mural
Add some arts and culture to the itinerary by visiting this vibrant outdoor mural featuring Mexico's famed artist Frida Kahlo. Kids will be mesmerized by the larger-than-life portrait of the iconic painter adorned with bursts of flowers and bright butterflies. For some interactive fun, pack some sidewalk chalk so kids can add their own artistic touch to the surrounding courtyard. snap some photos of the kids posing by Frida before continuing on your cultural explorations.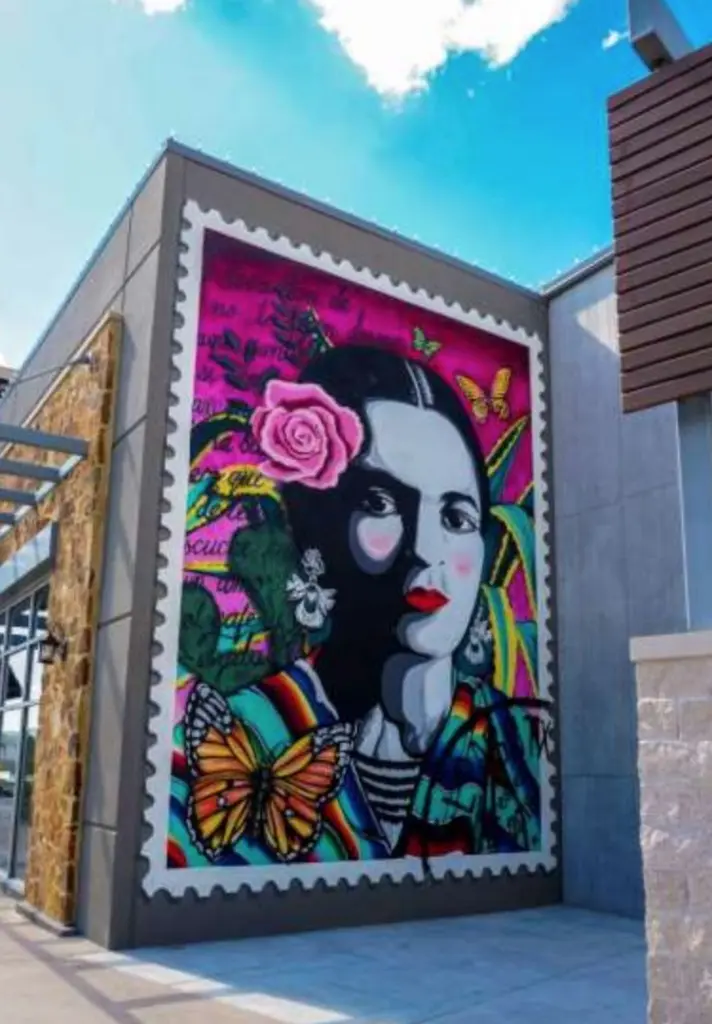 Wyler Aerial Tramway
Take the family on an unforgettable ride up the steep slopes of the Franklin Mountains in a 60-passenger cable car when you visit the Wyler Aerial Tramway. This iconic El Paso attraction has been transporting visitors up the Franklin Mountains since 1959. At over 5,000 feet long, it's one of the longest single-span aerial tramways in the world.
As the tram slowly ascends the rugged cliffs, kids will thrill at the ever-expanding views over El Paso below. On clear days, you can even glimpse Mexico and New Mexico in the distance! Once you reach the top of Franklin Mountains State Park, further family adventures await along scenic hiking trails and picnicking spots ideal for refueling. Your kids can scout for native birds like red-tailed hawks and purple martins soaring over the desert mountains. For a special treat, visit during the summer to experience a mountaintop sunset overlooking the city lights flickering on at dusk.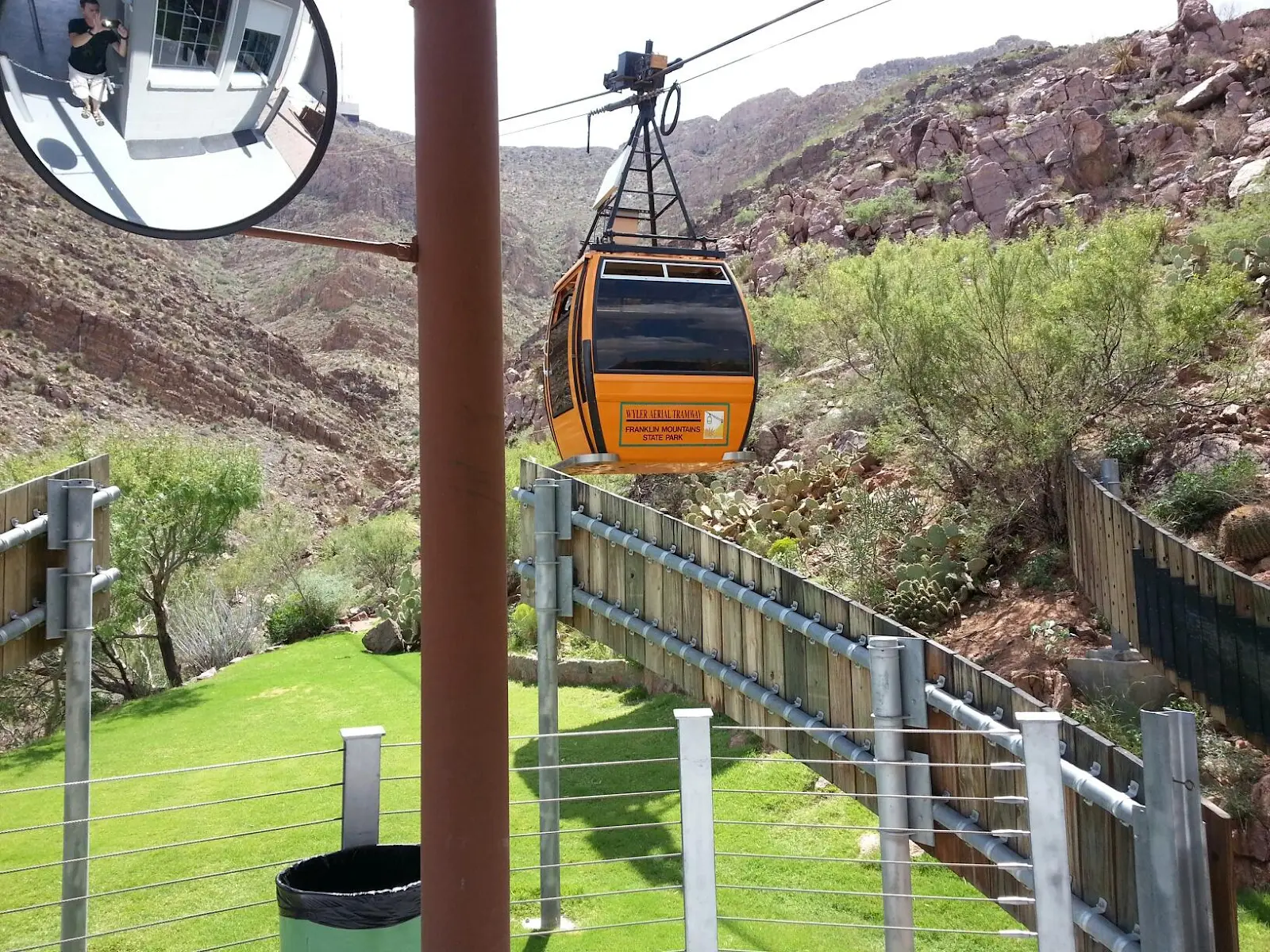 Before heading back down on the tram, capture some scenic photos of the family framed against the panoramic vistas. Or continue the high-flying thrills by booking a zip line tour with Zip El Paso. Their kid-friendly "Zip It Up" packages let kids as young as 5 zoom over canyons for an exhilarating bird's-eye view of the Franklins. With safety harnesses and professionally trained guides, even novice zip liners can soar like eagles, gaining athrill-a-minute perspective on El Paso's dramatic desert mountains.
Altitude Trampoline Park
When the kids need to bounce out some energy, take them on an aerial adventure at Altitude Trampoline Park. Conveniently located near the El Paso International Airport, this indoor trampoline playground packs over 18,000 square feet of connected trampolines that let kids literally bounce off the walls.
Kids can jump freely in the main court or play a game of trampoline dodgeball. Aspiring athletes can practice gravity-defying slam dunks on the trampoline basketball courts. Little jumpers get their own dedicated toddler and junior jumper areas away from bigger kids. Kids seeking a challenge can climb trampoline-lined rock walls, propelling themselves upward with each bounce. Parents will appreciate that padded structures and soft edges allow kids to jump safely to their hearts' content.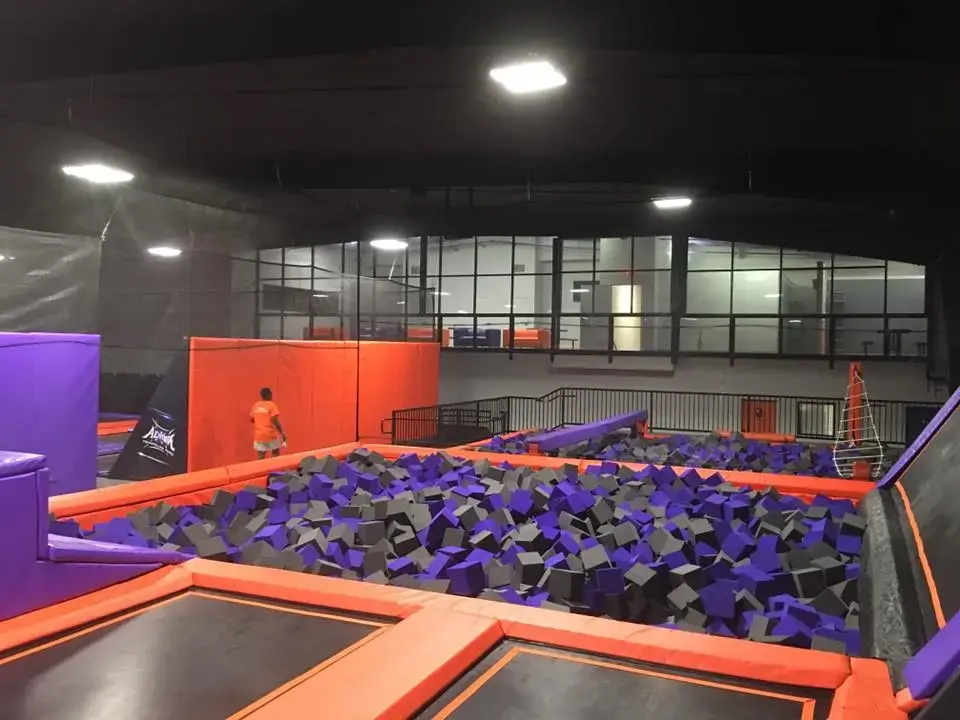 When the gang grows weary of all that bouncing, they can refuel at Altitude's on-site cafe, which serves up pizza, hot dogs, nachos and other kid favorites. Or check out the arcade section filled with interactive games, claw machines and even virtual reality. With wall-to-wall trampoline fun, Altitude Trampoline Park is an energetic indoor activity guaranteed to help your kids literally "jump for joy"!
Western Playland Amusement Park
No family trip to El Paso is complete without a visit to the old-fashioned fun of Western Playland amusement park. This local institution has been creating smiles and memories since 1961, making it one of the oldest amusement parks in Texas. With its charming retro vibes and classic carnival rides, Western Playland offers wholesome family fun just like in decades past.
Thrill seekers in the family can catch some air time on the park's signature rollercoasters. The Galaxy Flyer loops upside down while the Texas Tornado brings nausea-inducing spins. The Rocket and Milky Way coasters deliver milder drops and dips for younger coaster fans. For tamer rides, kids can take a spin in rocket ships, flying saucers and a double-decker carousel. Pint-sized parkgoers have their own kiddie ride section with mini tea cups, planes and fire engines.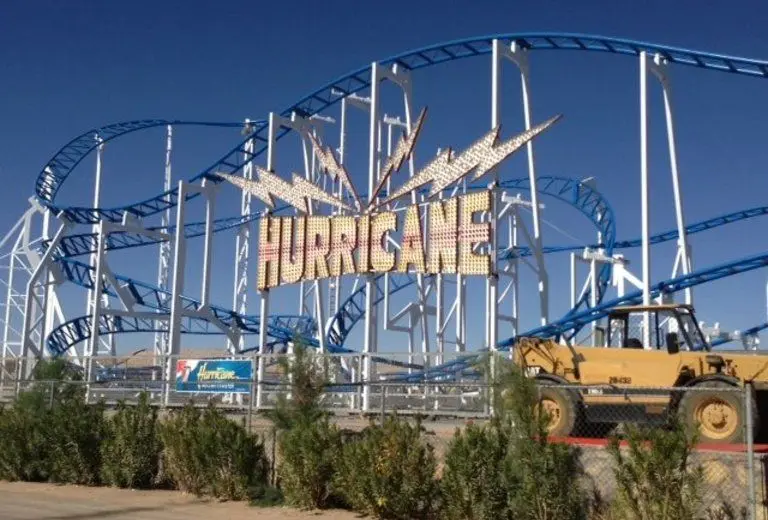 When you've had your fill of rides, refuel at one of Western Playland's old-fashioned snack bars serving up corn dogs, nachos, funnel cakes and other carnival classics. Don't miss their hand-spun cotton candy bursting with sugary flavor! After refueling, try your hand at beloved midway games like ball tosses, water gun races, ring tosses and an epic slingshot that can launch riders dozens of feet into the air!
With attractions and aesthetics straight from a vintage postcard, Western Playland has been making family memories for over 60 years - and continues to promise good old-fashioned fun for generations to come.
Outdoor Adventure
Trade crowded attractions for fresh-air fun by venturing into the great outdoors as a family. Luckily, El Paso's stunning natural landscapes offer plenty of adventures to experience.
Franklin Mountains State Park
Escape the city without leaving town by spending a day exploring the rugged beauty of Franklin Mountains State Park. Just minutes from downtown El Paso, this massive park protects over 24,000 acres of Chihuahuan Desert wilderness right in the city. Families can enjoy over 100 miles of multi-use trails that invite hikers, mountain bikers and equestrians to take in the unique desert landscapes.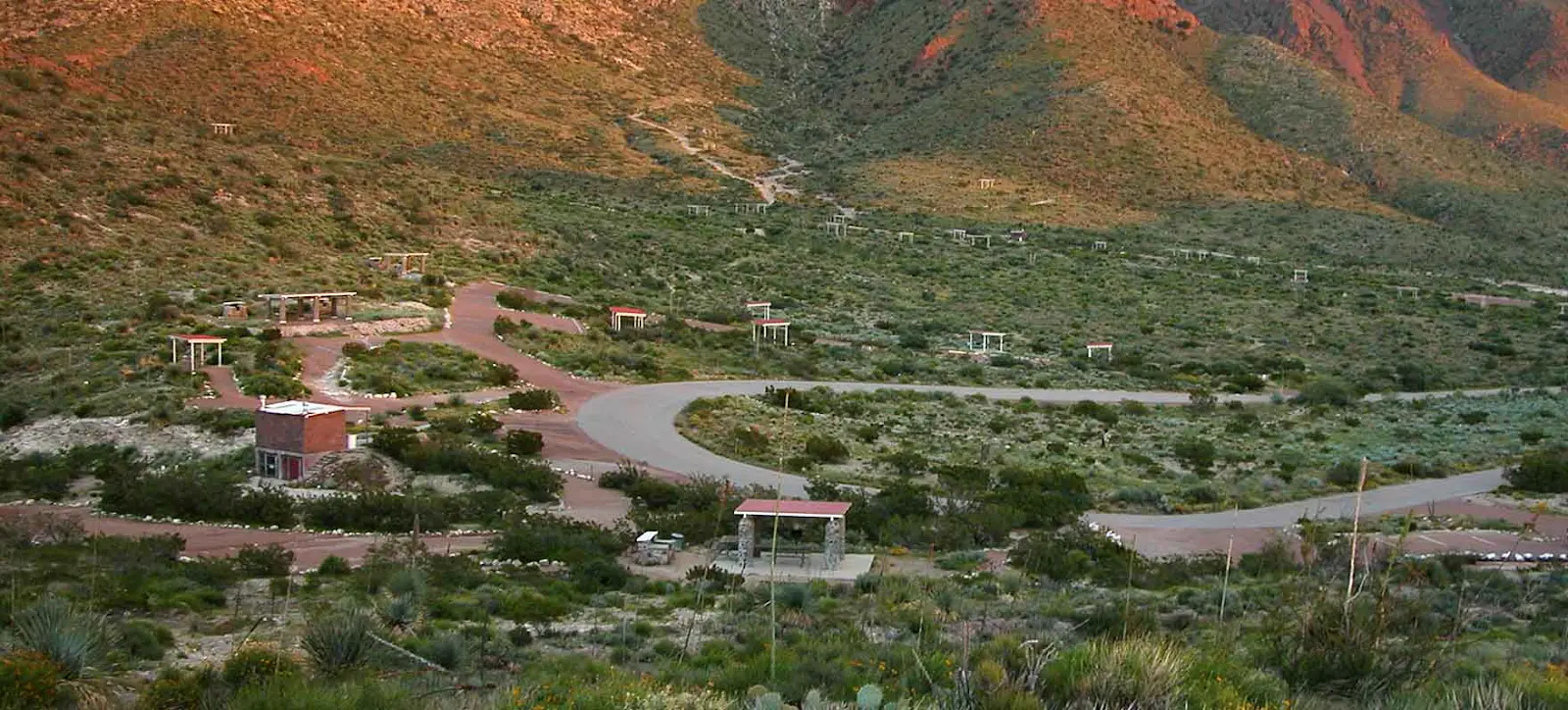 For a kid-friendly hike, tackle the Caves Trail that leads past a natural rock formation known as Fat Man's Squeeze - a narrow gap in the rocks that kids will delight in barely squeezing through. The one-mile roundtrip North Franklin Peak Trail also makes for an easy family trek with impressive views over El Paso from the summit. More ambitious hikers can continue on the 9-mile roundtrip to the park's tallest peak at 7,192 feet.
Along the trails, kids can keep their eyes peeled for some of the park's wildlife inhabitants like jackrabbits, roadrunners, golden eagles, and maybe even javelina or black bear! The diversity of cacti, yucca, dagger, and other high desert flora also provide teachable moments. With scenic trails for all skill levels, Franklin Mountains State Park delivers a rugged outdoor escape - no long road trip required!
Wet-N-Wild Waterworld
When triple digit temps hit El Paso, the best place for families to chill out is Wet-N-Wild Waterworld. This massive 40-acre water park located in the northeast outskirts of El Paso boasts pools, plunges, and rides to delight water-lovers of all ages.
Brave kids can experience zero gravity freefalls on rides like Adrenalator, which drops 4 stories in just 3 seconds! Milder thrill options like Python Plunge and the Tree House cater to smaller parkgoers. Little ones can splash safely in their own dedicated kiddie zone featuring mini slides and wading pools. Meanwhile, teens can catch some major air on almost vertical drops like Cliffhanger and The Spillway. When you need a break, grab pizza, burgers, nachos and other water park grub at one of Wet-N-Wild's counter-service eateries.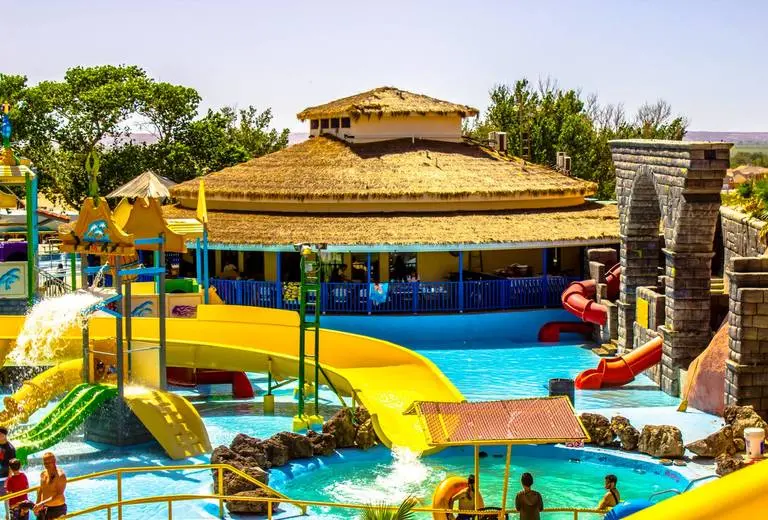 With attractions like a 1,000-foot long lazy river, activity pool, and even a swim-up bar for mom and dad, Wet-N-Wild Waterworld promises endless summer fun for the whole family to enjoy.
Picacho Peak State Park
Trade the desert for the mountains by taking a day trip to Picacho Peak State Park. Situated midway between Las Cruces, New Mexico and Tucson, Arizona, this rugged state park encompasses over 3,400 acres of stunning Sonoran Desert wilderness. Families can choose from camping sites, cabins, and RV spots to serve as your mountain adventure basecamp.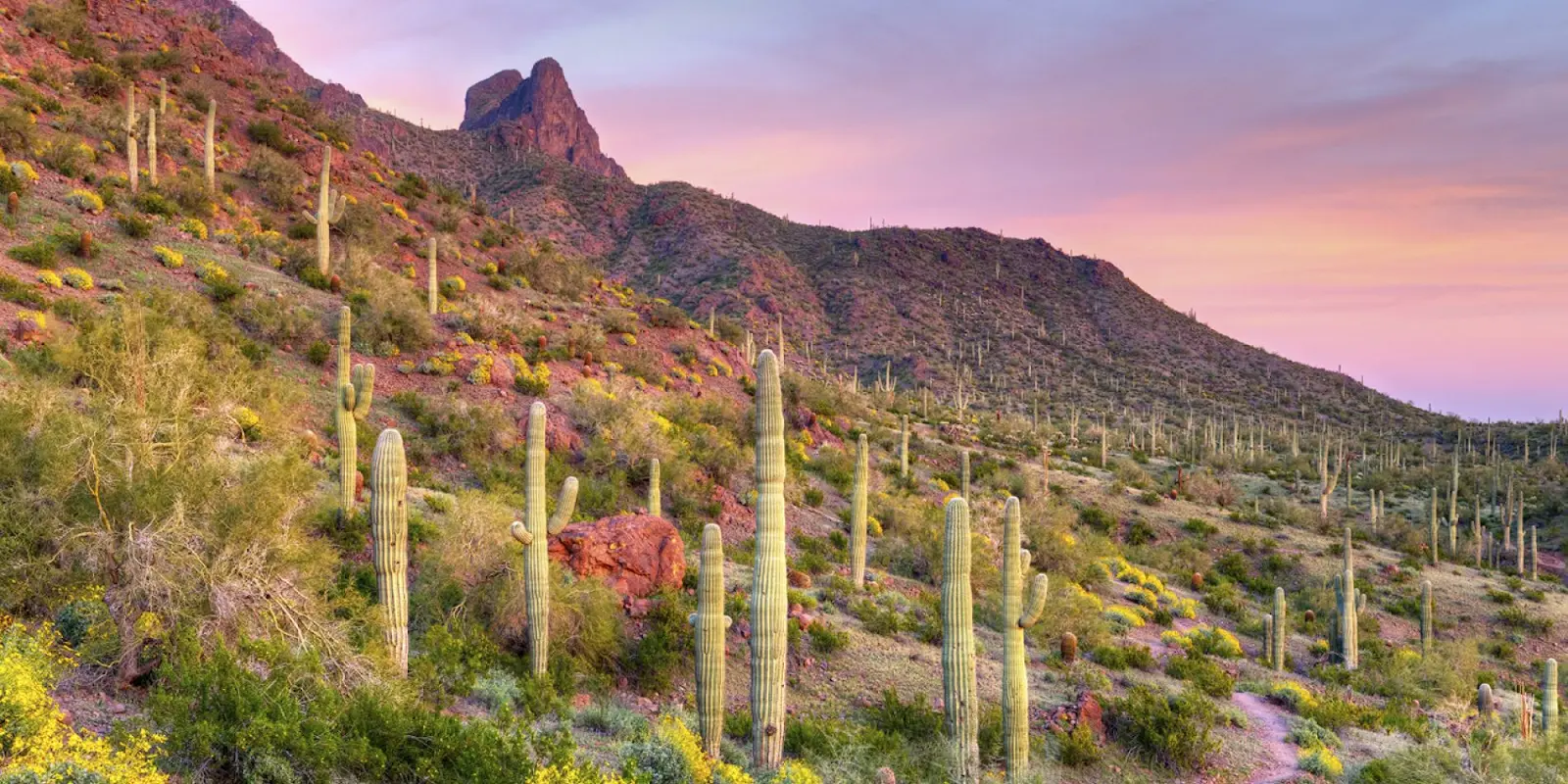 By day, venture out on trails past prickly cacti and vibrant wildflowers to spot roadrunners, hawks, and lizards. For a kid-friendly hike, tackle the trailhead leading around the base of the park's iconic 1,500-foot peak. More experienced hikers can attempt the summit trail up Picacho Peak clustering with rocky spires that resemble a "volcano on hold".
Make time to cool off with a refreshing swim in Newman's Pond, a peaceful oasis ringed by cottonwood trees. Pack a picnic to enjoy lakeside before heading back home. With hiking trails, desert scenery, and a chance to summit a peak, Picacho Peak State Park offers a scenic outdoor adventure the whole family will remember.
Kid-Friendly Dining
Fuel up for El Paso's family adventures at these top restaurants serving cuisine as flavorful as it is kid-friendly. From playful eateries to local favorites, these dining spots will satisfy the whole gang.
Dave & Buster's
This high-energy "eatertainment" spot in East El Paso pairs an arcade playground with a surprisingly solid dining menu. While kids unleash on the neon-lit game zone, parents enjoy appetizers like flame-grilled steak tips and crispy fried pickle chips. Entrees range from burgers and salads to jumbo pretzels and fresh fish tacos.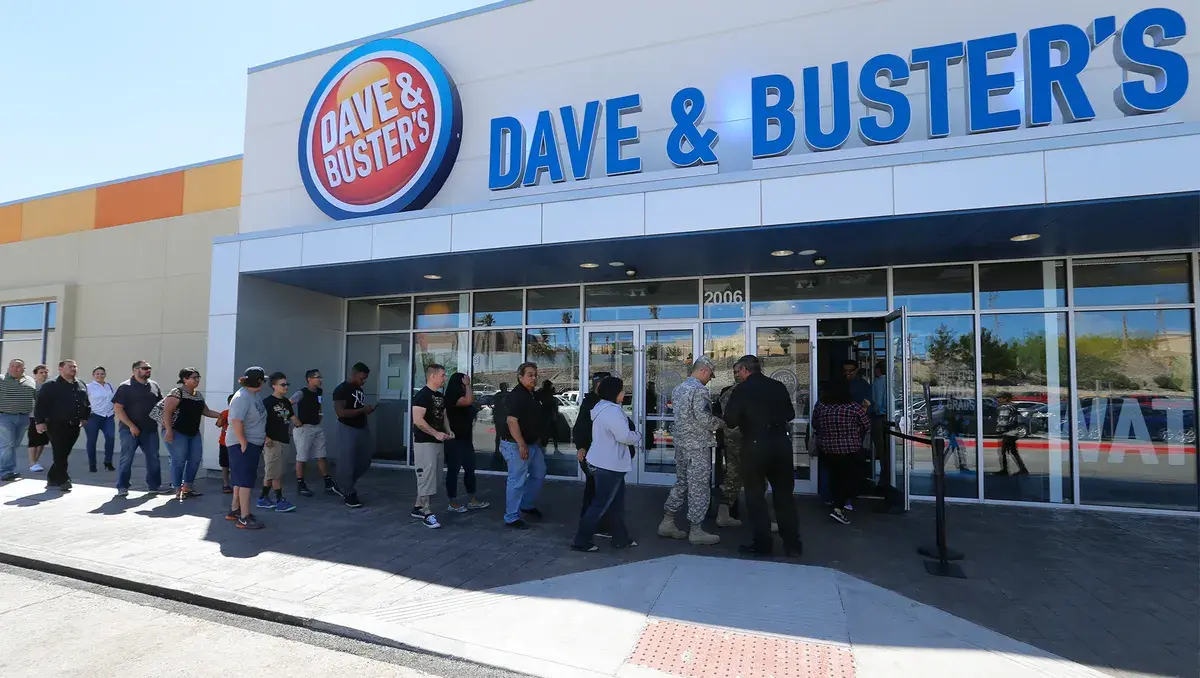 Refueling is easy with the All You Can Eat Wings deal, letting hungry diners devour unlimited chicken wings during their visit! Of course, save room for arcade staples like chewy Sour Patch Kids and candy-coated Dippin' Dots. With food, games, and family fun, Dave & Buster's is a convenient one-stop shop for kid-centric dining.
Peter Piper Pizza
The name says it all - this lively chain dishing pizza, arcades, and play zones has been a go-to for El Paso families for over 35 years. The hand-tossed pizzas appeal to even picky palates, especially when piled high with kid-pleasing toppings like pepperoni and pineapple. Selections like cheesy Breadsticks loaded with bacon and cheese quesadillas filled with gooey goodness also appease young appetites.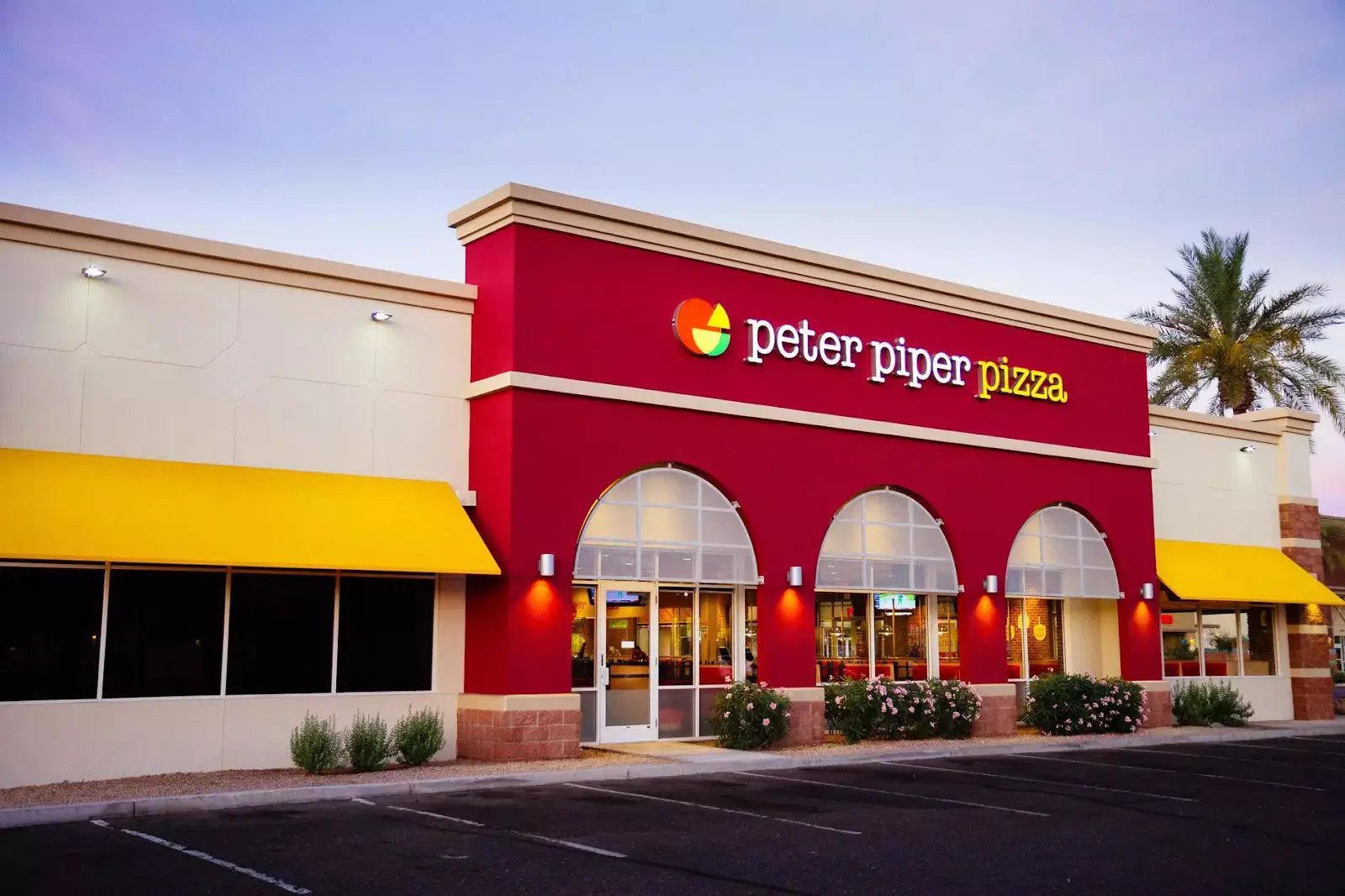 Let kids bounce their energy away in the expansive play zone filled with slides, tubes, and swings. Older kids and teens will gravitate to arcade offerings like hoops games and Skee-Ball while parents relish the ability to dine and play all under one roof.
Kiki's Restaurant
For a taste of authentic Mexican cuisine in family-friendly environs, consider a meal at Kiki's in Central El Paso. This lively restaurant captures the south-of-the-border spirit with bright decor and even a mariachi stage. Their kids' menu features Mexican favorites tailored for little tastebuds, like quesadillas, enchiladas, and tacos. Adults will swoon over Kiki's sizzling fajitas and Mexico City-style grilled tacos al carbon.
Made-from-scratch flan and fried ice cream are sweet treats sure to elicit smiles. The festive environment ensures a memorable family dining experience. On weekends, kids can even meet and pose with the restaurant's mascot, a little burro named Machito!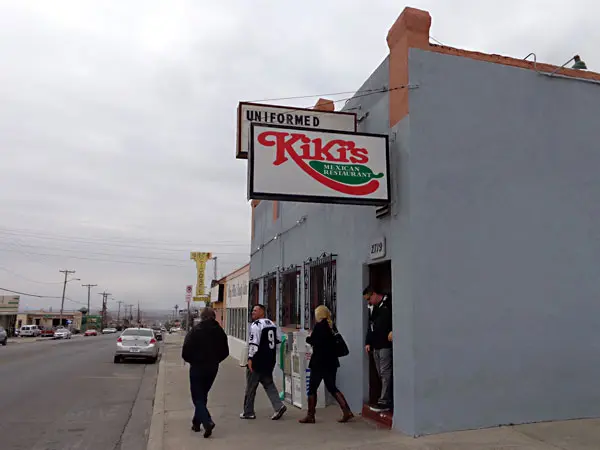 Dave's Cheesesteaks
For families craving hearty and casual fare, Dave's Cheesesteaks hits the spot. This mini-chain churning out Philly cheesesteaks, hoagies, and loaded fries originated right in El Paso. Kids can craft their own cheesesteak or hoagie with preferred fillings and sauces. Opt for a "Dave's Kids" portion on your sammie to make it more petite.
Under-the-radar menu highlights like spicy queso fries heaped with cheese and chili and "cheesewizzy" pretzel bites appeal to young appetites. With customizable meals and indulgent sides, Dave's Cheesesteaks offers quintessential comfort food done right.
Lodging
After your family adventures, rest up and recharge at these welcoming El Paso accommodations.
Hotel Indigo El Paso Downtown
Make downtown El Paso your homebase for family fun by booking a stay at the pet-friendly Hotel Indigo. Recently renovated, this boutique hotel pairs Southwest charm with contemporary comforts. Families will appreciate their two-room suites offering privacy plus convenience.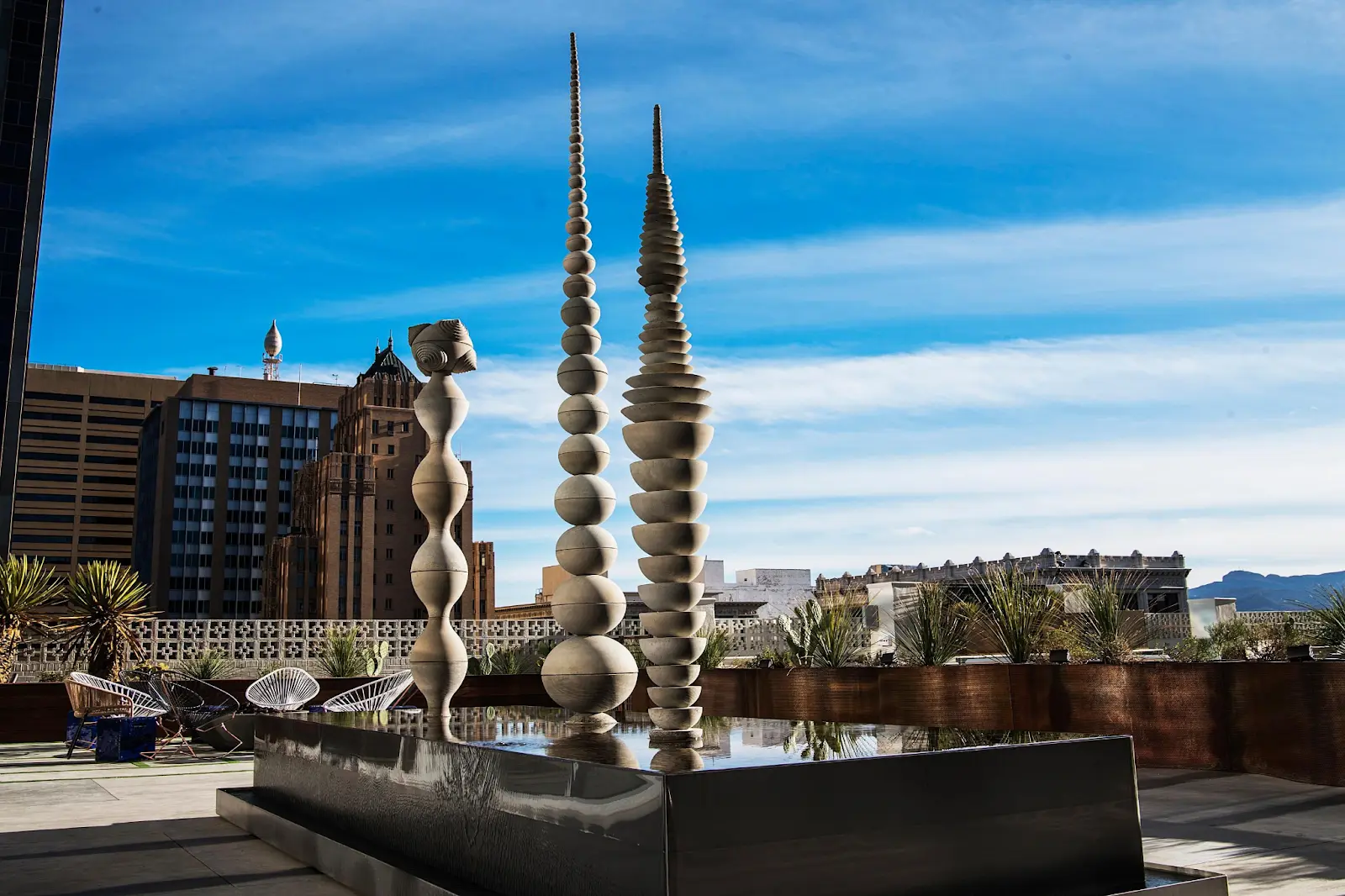 The sleeping area features a king bed and sleeper sofa while the separate living room has a handy fridge and microwave. Unique local accents like El Paso-inspired wall murals and Mexican tilework provide cool yet comfy ambiance. Fuel up on regional favorites like breakfast tacos and huevos rancheros at the hotel's Cafe Central serving a Tex-Mex inspired menu.
Let the kids unwind at the outdoor pool offering stunning views of the Plaza de Los Lagartos. Parents can sip a prickly pear margarita poolside. The hotel's location right in the heart of downtown allows easy exploration of nearby attractions. And their dedicated pet floor lets you bring the whole family - furry members included! With style, amenities, and a primo location, Hotel Indigo makes an ideal home base.
Hilton Garden Inn El Paso Airport
For families seeking a convenient and affordable airport hotel, check into the Hilton Garden Inn. This comfortable chain outpost offers rooms with two queen beds or one king bed, and select kids' suites with sleeper sofas and partitioned sleeping areas.
Kids will love the inviting outdoor pool featuring an attached kiddie splash zone. Parents can unwind in the bubbling hot tub. Refueling is easy with the on-site Garden Grille serving breakfast, dinner, and evening room service. The Garden Market offers snacks and light meal options 24/7.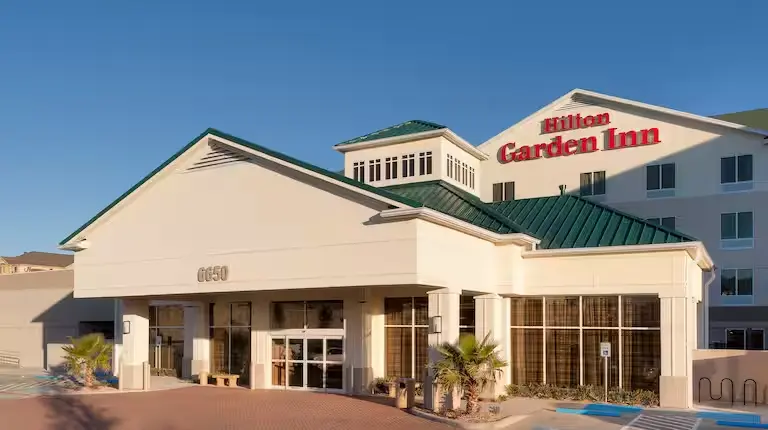 Appreciated extras like free WiFi, self-parking, and a 24-hour airport shuttle add to the value. Located just 2.5 miles from El Paso International Airport, the Hilton Garden Inn takes the stress out of early departures. And kids under 12 eat free from the menu - a tasty perk for families!
Hotel Paso Del Norte Autograph Collection
For a touch of luxury on your El Paso family vacation, book the historic Hotel Paso Del Norte, part of Marriott's exclusive Autograph Collection. This iconic property first opened in 1912, hosting luminaries from Pancho Villa to Elizabeth Taylor. The sophisticated decor retains a vintage elegance with original artifacts and furnishings.
Families are treated to thoughtful amenities like kid-sized robes, milk and cookies, and poolside movies. Parents appreciate the in-room Nespresso machines and luxury Fiji water. Don't miss riding the century-old hand-cranked elevator! The heated outdoor pool features panoramic views of El Paso and Juarez. The on-site restaurant Camino Real dishes up tasty Southwest fare. With its rich legacy and storied past, Hotel Paso Del Norte promises a singularly memorable El Paso family getaway.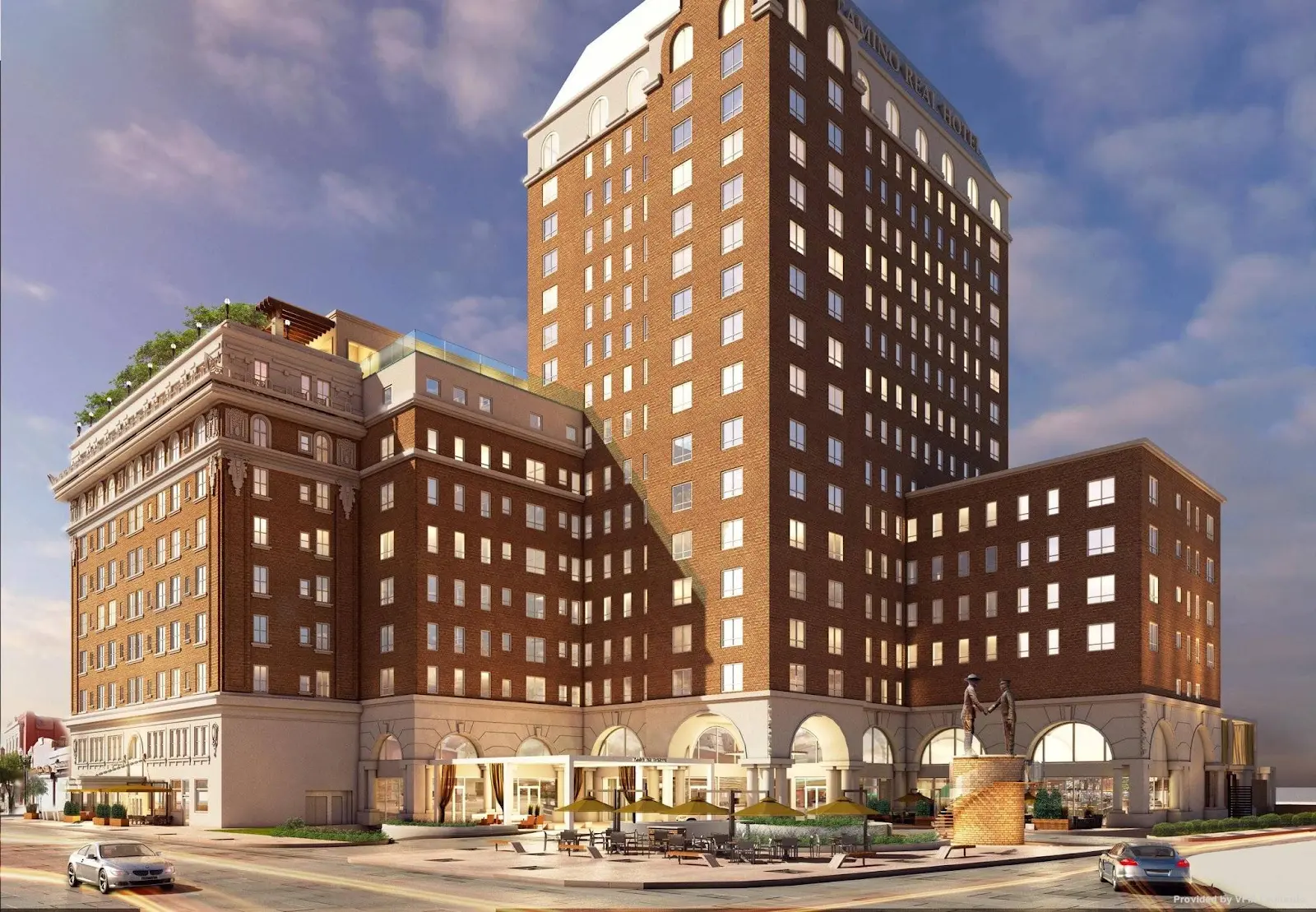 Standard Studio and Suites
Stretch your lodging dollars by booking an affordable suite at different Studio and Suites. Their multi-room suites easily sleep a family of four for nearly the cost of a standard hotel room. Suites include a bedroom with a king bed or two queens plus a separate living area with sofa bed, kitchenette, and extra TV.
Handy amenities include free WiFi, complimentary airport shuttle service, outdoor pool, and fitness center. The included continental breakfast serves up pastries, cereal, fruit and more to fuel up families for a day of El Paso adventures. Located near the airport and UTEP university, it's easy access to attractions across the city. For budget-friendly suites suitable for the whole family, Standard Studio and Suites hits the mark.
Motel 6 El Paso Airport
For cheap, basic lodging near the airport, consider the pet-friendly Motel 6 El Paso Airport location. Compact rooms come equipped with two queen beds or one king bed, mini fridge, and free WiFi at bargain rates. As an added bonus for families, kids under 17 can stay free with an adult.
On-site amenities include an outdoor pool, airport shuttle, pet area, and coin laundry for extra convenience. The 24-hour front desk has coffee available in the mornings. With nightly rates often under $50, Motel 6 allows you to maximize your El Paso vacation budget for more kid-friendly activities. The location less than a mile from the airport also makes late arrivals or early departures seamless.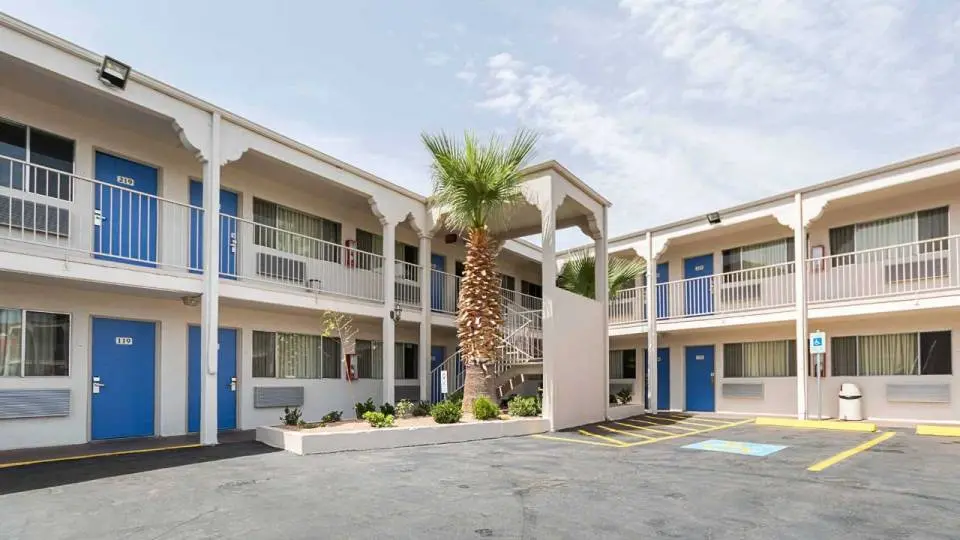 Conclusion
With its fusion of Mexican and American culture, sunny climate and diversity of attractions, El Paso emerges as a dynamic destination for family travel. This extensive guide only scratches the surface of memorable activities for kids and parents to enjoy together in this famous border city.
From fascinating museums like the El Paso Children's Museum and Insights Science Center to the rollercoasters and carnival games of Western Playland, El Paso offers endless options for entertainment and enrichment. Nature lovers can hike the Franklin Mountains right in town or cool off at Wet N' Wild Waterworld on hot desert days. Interactive cultural attractions like the El Paso Zoo and Chamizal National Memorial engage kids with hands-on learning.
Fuel up on family-friendly local flavors like sizzling fajitas at Kiki's Restaurant before bedding down in accommodations catering to families' needs. From budget-friendly chains like Motel 6  to the sophisticated elegance of the Hotel Paso Del Norte, parents can find ideal lodging to match their vacation style.
Beyond the attractions covered, opportunities abound for making lasting memories as a family. Cheer on the El Paso Chihuahuas minor league baseball team at Southwest University Park. Spend an afternoon picnicking and playing disc golf at Ascarate Park. Or two-step the night away at country western dance halls like Cowboys Dancehall El Paso. From outdoor adventure and cultural encounters to tasty dining and quality time together, El Paso emerges as a rich destination for family bonding.
With its sunny climate and vibrant blend of cultures, the passport-free border vacation of El Paso offers families a taste of Mexico conveniently close to home. A relatively compact downtown and proximity of major attractions makes exploring with kids even smoother. So the next time you plan a family getaway, consider coming to discover the incredible richness found in this famous gateway city.