Amazing Things To Do In Folsom, CA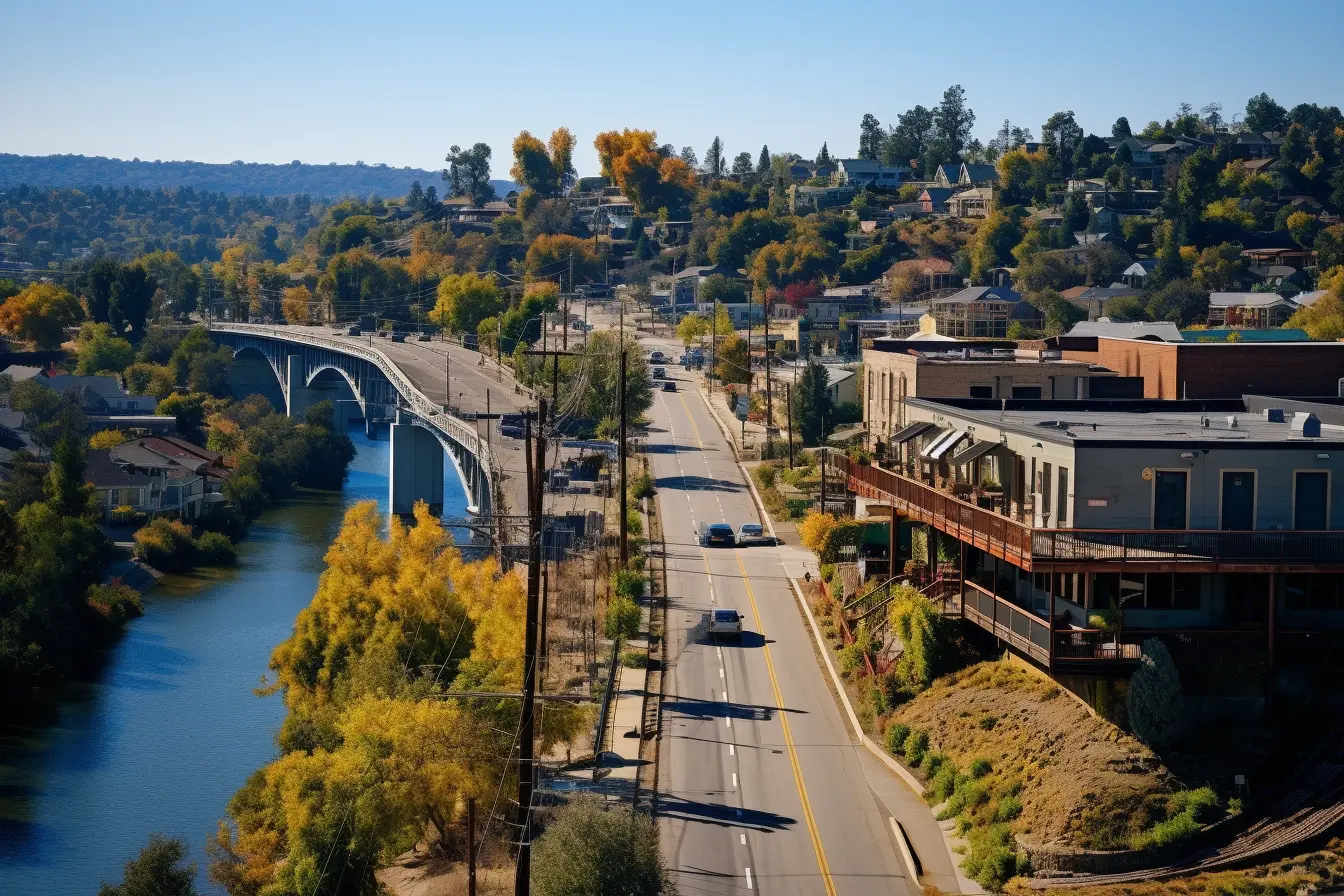 Welcome to the charming city of Folsom, California! Nestled between Sacramento and the Sierra Nevada Mountains, Folsom is a treasure trove of experiences waiting to be discovered. This beautiful city is rich in history, natural beauty, and offers a plethora of activities for visitors and locals alike. Whether you are a history buff, an outdoor enthusiast, a family traveler, or someone looking to have a good time with friends, Folsom has something for everyone. In this guide, we will explore some of the amazing things to do In folsom, CA that make this city a remarkable destination.
Folsom's history is deeply rooted in the Gold Rush era, and its Historic District provides a delightful walk through the past, where each building tells a story of the olden days. The Folsom Historical Museum is a gateway to understanding the local history and the city's evolution over the centuries. Similarly, the Harris Center and the Sutter Street Theatre are the epitomes of Folsom's rich cultural and artistic scene, offering a variety of performances and shows that cater to different tastes.
But Folsom isn't just about history and culture; it's a haven for outdoor adventurers too. The Folsom Lake State Recreation Area and Lake Natoma invite water enthusiasts for a day of boating, fishing, and other water sports. The numerous trails around the city provide an excellent opportunity for cycling and hiking, allowing you to soak in the natural beauty of Folsom.
Families will find Folsom to be a kid-friendly destination with various activities to keep the little ones entertained. The Folsom City Zoo Sanctuary is a wonderful place to introduce children to the animal kingdom, while the Way of Escape offers a fun, brain-teasing experience for older kids and adults.
And let's not forget the lively festivals and events that take place in Folsom throughout the year. From the Renaissance Faire to the Folsom Jazz Festival, the city's vibrant atmosphere is palpable during these events, offering fun and engagement for all age groups.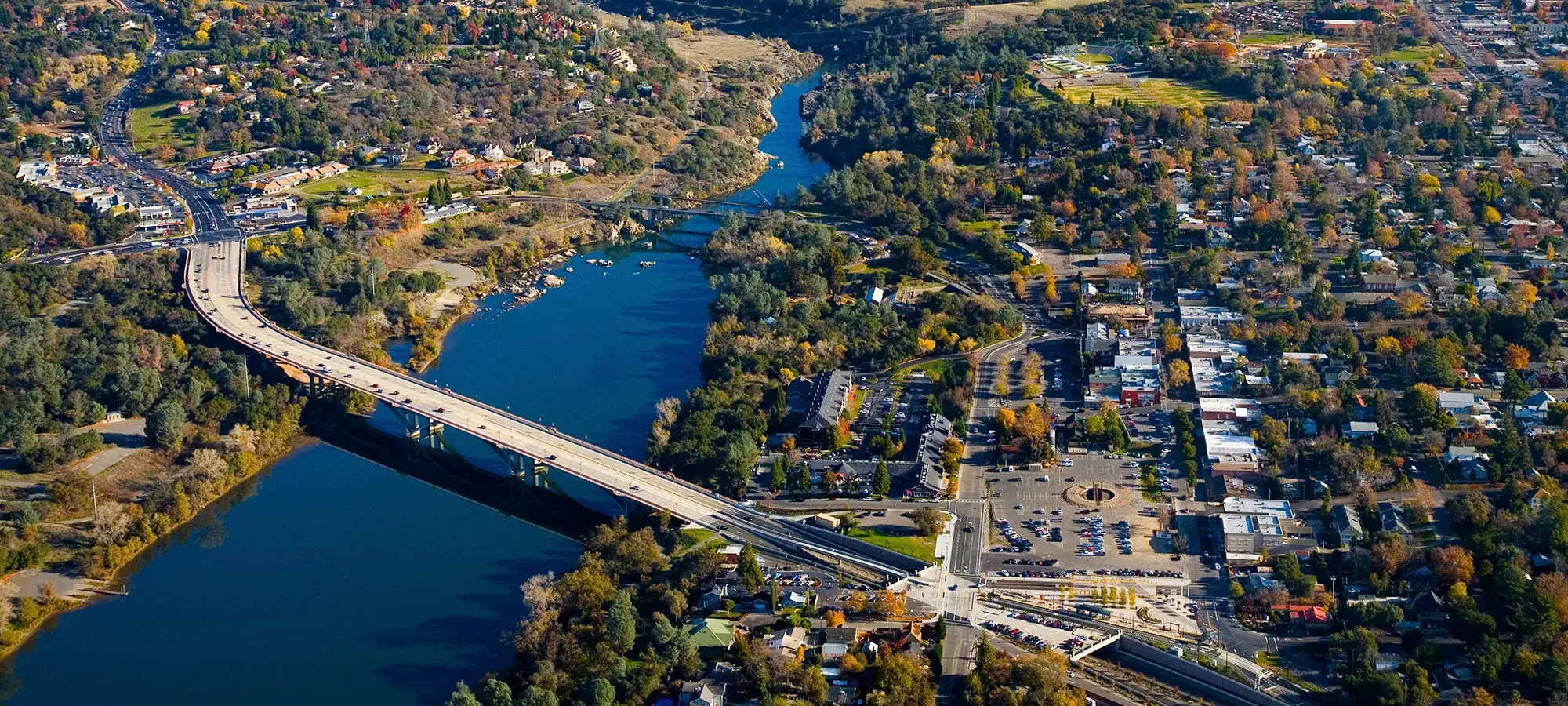 No visit to Folsom would be complete without indulging in the local culinary scene. With a host of breweries, cafes, and restaurants, there's always something delicious waiting to tantalize your taste buds.
Historic Attractions in Folsom, CA
Folsom is a city where the past meets the present, offering a unique blend of historical landmarks amidst modern-day amenities. The city's roots trace back to the Gold Rush era, making it a fascinating destination for history enthusiasts. In this section, we'll embark on a journey through time as we explore the amazing things to do In folsom, CA that unveil the city's historical tapestry.
Folsom Historic District
A walk through the Folsom Historic District is akin to stepping back in time. The well-preserved architecture gives a glimpse into the city's vibrant past, with buildings dating back to the mid-19th century. This area houses various unique shops, restaurants, and is often the venue for community events and festivals. The district's charm is accentuated by the presence of the Folsom History Museum, which is a repository of artifacts and exhibits that narrate the tale of Folsom's evolution.

Sutter Street Theatre
The Sutter Street Theatre is another gem in Folsom's historical crown. Located within the Historic District, this theatre is a hub for artistic expression, hosting a plethora of plays, musicals, and other performing arts events throughout the year. The theatre's quaint setting provides an intimate experience, making each performance a memorable one.
Harris Center
A modern counterpart to the Sutter Street Theatre, the Harris Center, is a venue where creativity knows no bounds. The state-of-the-art facility hosts a variety of performances ranging from concerts, ballets, plays, and international acts. The Harris Center is a testament to Folsom's thriving arts scene, offering a platform for artists and audiences to connect through the magic of live performances.
Folsom Historical Museum
Situated in the heart of the Historic District, the Folsom Historical Museum is a window to the city's past. The museum houses a rich collection of artifacts, photographs, and exhibits that provide insight into Folsom's history, from its early days as a gold mining town to its growth into a bustling modern city.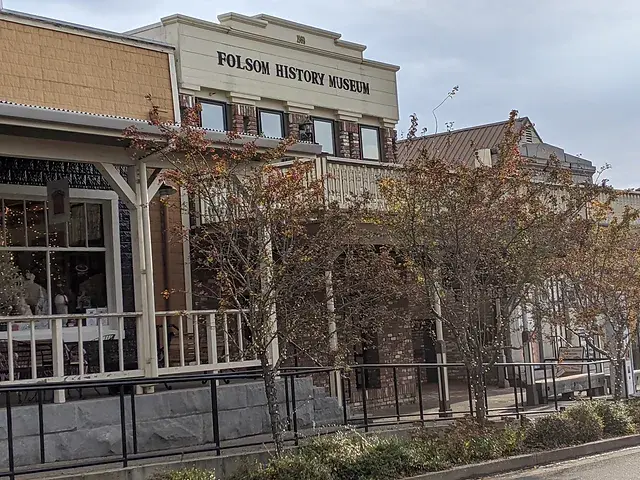 Legacy of the Gold Rush
Folsom's history is synonymous with the California Gold Rush. The discovery of gold near the American River triggered a massive influx of hopeful miners and settlers in the 1840s. The remnants of this era are visible throughout the city, from the old railroad tracks to the historic buildings that once housed booming businesses during the gold rush days.
Each historical site in Folsom has a story to tell, and the city's rich past is what makes it a unique destination. The preservation of these historical landmarks alongside modern developments showcases Folsom's respect for its heritage while embracing the future.
Outdoor Adventures in Folsom, CA
Folsom, California, is a haven for those who thrive in the great outdoors. With its pristine lakes, scenic trails, and a variety of recreational activities, there's no end to the adventures awaiting you. In this segment, we'll unveil some of the amazing things to do In folsom, CA, for those who have a penchant for outdoor excitement.
Folsom Lake State Recreation Area
At the heart of Folsom's outdoor scene is the Folsom Lake State Recreation Area. This expansive area encompasses Folsom Lake and Lake Natoma, providing a playground for water enthusiasts. Whether you prefer boating, fishing, swimming, or simply lounging by the water, this recreation area has something for everyone. The Beal's Point area is particularly popular, with its campground and day-use area providing the perfect spot for a family picnic or a weekend camping trip.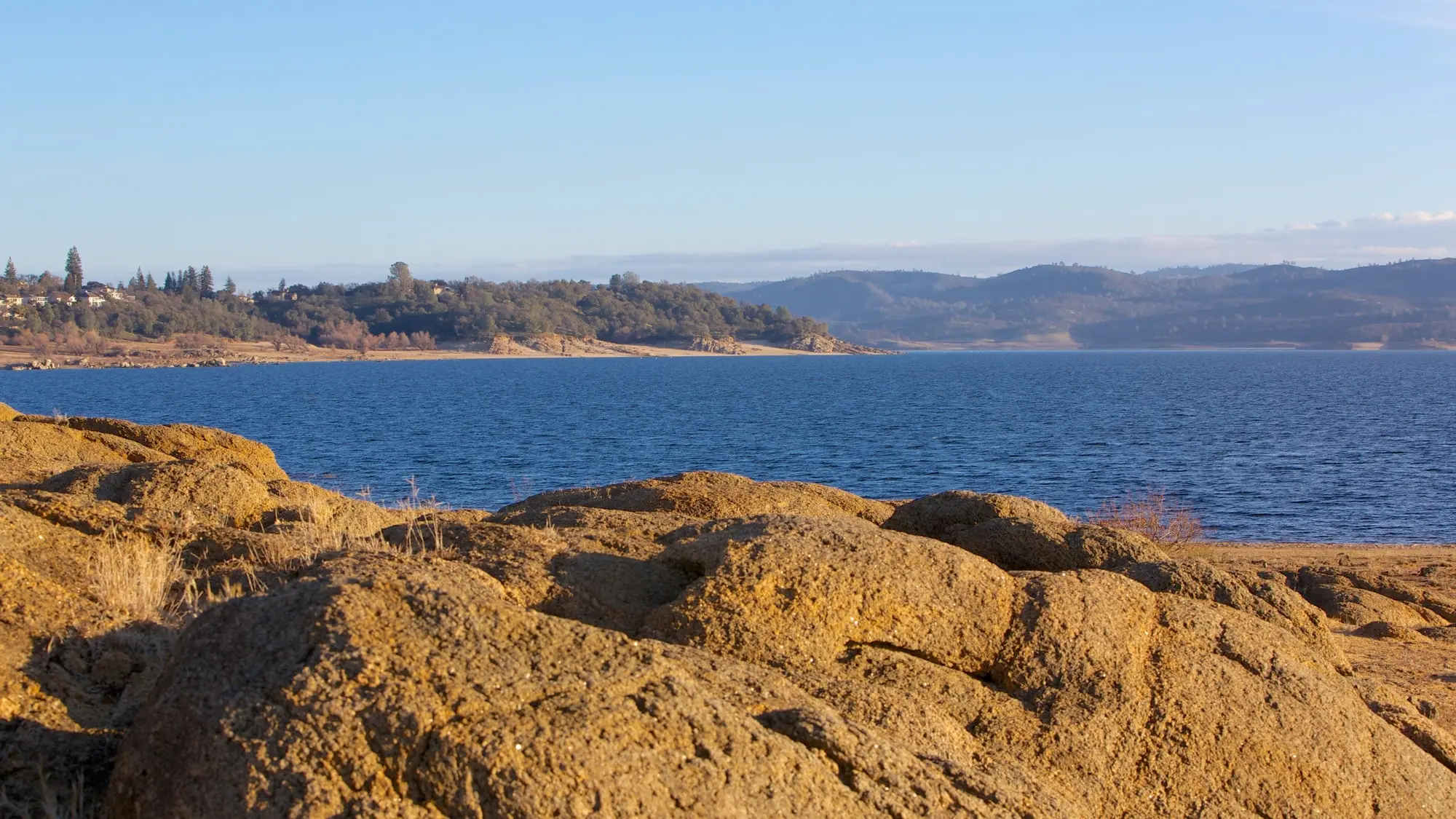 Lake Natoma
Lake Natoma, with its calm waters, is ideal for kayaking, stand-up paddleboarding, and canoeing. The Sacramento State Aquatic Center located here offers a host of programs including rowing, kayak, and sailing classes, allowing individuals to learn new water sports under professional guidance. The serene ambiance of Lake Natoma makes it a perfect escape from the city hustle.
Cycling and Walking Trails
Folsom boasts an extensive network of trails perfect for cycling, jogging, and walking. The American River Bike Trail, in particular, offers a scenic route that meanders along the river, providing breathtaking views of the natural surroundings. These trails not only offer a great workout but also an opportunity to connect with nature, making them a favorite among locals and visitors alike.
Rock Climbing
For the adrenaline junkies, Folsom offers some exciting rock climbing opportunities. The rocky outcrops around the lake provide a challenging terrain for climbers of all skill levels. Engaging in this exhilarating activity not only tests your physical limits but also provides a unique perspective of Folsom's scenic landscape from up high.
Bird Watching
The abundant natural habitats around Folsom are a haven for birdwatchers. The diverse bird species that inhabit the area provide a delightful experience for those interested in ornithology. The serene mornings by the lake are often accompanied by the melodious chirping of birds, creating a peaceful outdoor experience.
Picnicking and Barbecue
With numerous parks and open spaces, Folsom offers ample spots for picnicking and barbecues. Enjoy a leisurely afternoon with family and friends, surrounded by nature's beauty, as you share a meal outdoors.
Guided Tours
For those looking to learn while they explore, guided tours offer an informative venture into Folsom's outdoors. Whether it's a historical walking tour, a nature hike, or a bike tour, these guided excursions provide a structured exploration of the city's natural and historical wonders.
Family Fun in Folsom, CA
Folsom, California, is a dream come true for families looking for a blend of educational, recreational, and fun-filled activities. The city's family-friendly ambiance is complemented by a range of attractions that promise endless enjoyment for both kids and adults. Let's explore some of the amazing things to do In folsom, CA, that make it a family-friendly haven.
Folsom City Zoo Sanctuary
The Folsom City Zoo Sanctuary is not your typical zoo. It serves as a sanctuary for rescued animals, providing a humane and educational experience for visitors. Kids can learn about wildlife conservation while enjoying close encounters with the sanctuary's animal residents. The zoo's layout is designed to foster an engaging and informative experience, making it a must-visit for families.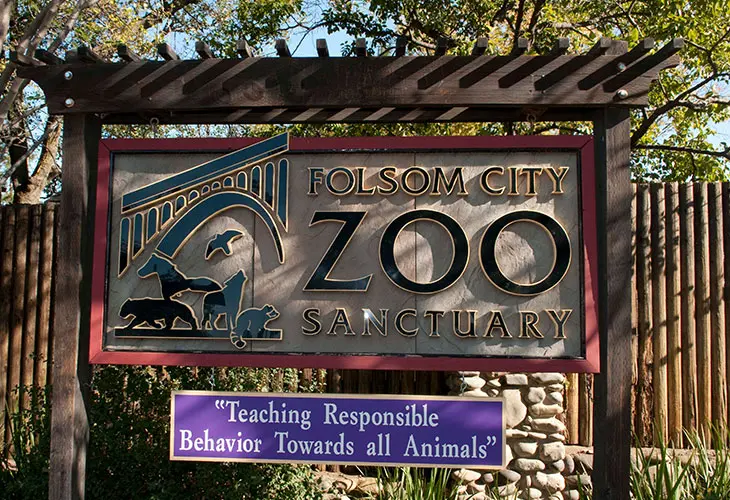 Way of Escape
Way of Escape offers an enthralling escape room experience for families with older kids and teenagers. The meticulously designed rooms provide a brain-teasing adventure as you work together to solve puzzles and unlock mysteries. It's a fantastic way to foster teamwork and have a fun-filled family bonding experience.
Folsom Aquatic Center
On a hot summer day, there's no better place to cool off than the Folsom Aquatic Center. With its swimming pools, water slides, and play areas, the aquatic center promises a splash-tastic time for kids and a relaxing environment for adults.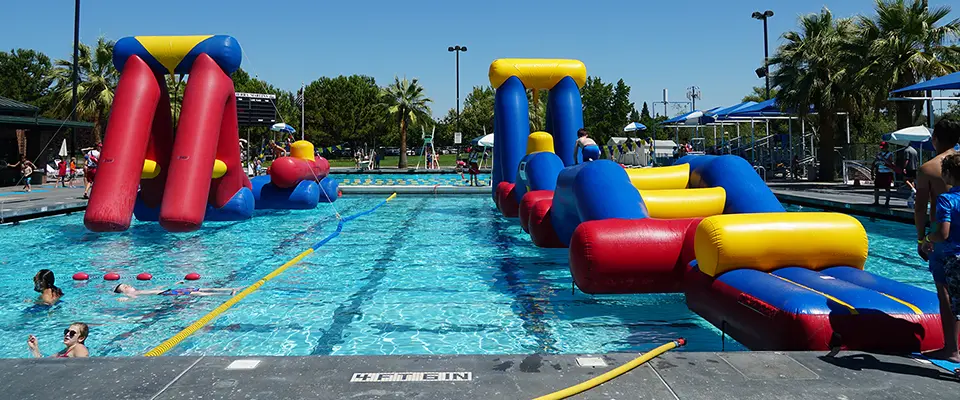 Folsom Children's Museum
The Folsom Children's Museum is a wonderland for young minds. With its interactive exhibits and hands-on activities, it stimulates curiosity and learning in a fun and engaging way. The museum provides a safe and creative environment for children to explore, learn, and play.
Parks and Playgrounds
Folsom is home to numerous parks and playgrounds where families can enjoy a leisurely day outdoors. The well-maintained play structures, picnic areas, and open spaces offer a perfect setting for a family day out. The natural beauty of Folsom's parks also provides a serene backdrop for relaxation and recreation.
Family-Friendly Festivals
Folsom hosts various family-friendly festivals throughout the year. Events like the Renaissance Faire, Folsom Gourd & Arts Festival, and others provide a festive atmosphere with activities, performances, and crafts that appeal to all age groups.
Family Workshops and Classes
Engage in family workshops and classes offered by local organizations. Whether it's a cooking class, an art workshop, or a nature hike, these activities provide an opportunity for families to learn and create together.
Nearby Attractions
Venture out to nearby attractions like the Sacramento Children's Museum, Fairytale Town, or the Railroad Museum in Sacramento for an extended family adventure. These attractions provide a variety of educational and entertaining experiences that enrich the family trip.
Folsom is indeed a delightful destination for families, offering a blend of learning, adventure, and fun. The city's family-centric attractions and activities create a welcoming environment for families to explore, learn, and create beautiful memories together.
By immersing in the family-friendly attractions of Folsom, one can truly cherish the joy of spending quality time with loved ones, making it an integral aspect of the amazing things to do In folsom, CA.
Festivals and Events in Folsom, CA
Folsom, California, with its diverse community and rich cultural heritage, hosts a myriad of festivals and events throughout the year. These gatherings are a testament to the city's vibrant spirit and provide a platform for locals and visitors to celebrate together. In this section, we'll explore some of the amazing things to do In folsom, CA, revolving around the city's lively festivals and events.
Renaissance Faire
The Renaissance Faire is a step back in time to the medieval era. This event is a colorful spectacle of knights, jesters, and royalty, complete with authentic costumes, performances, and traditional foods. It's a wonderful opportunity for families to experience the magic of the medieval times in a fun and interactive way.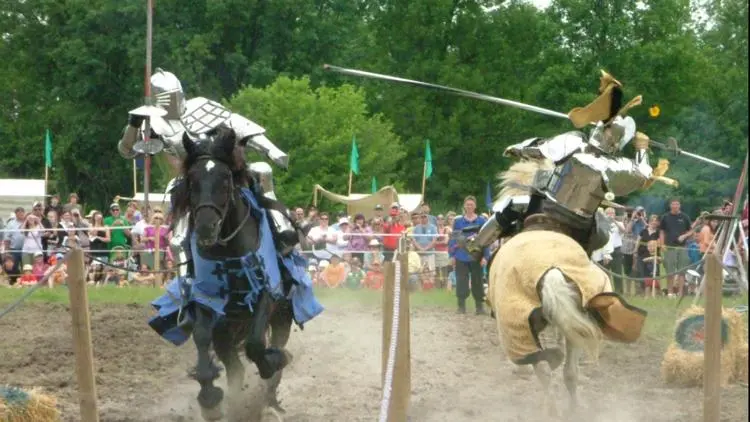 Folsom Jazz Festival
The Folsom Jazz Festival is a musical extravaganza that celebrates the rich jazz heritage. It brings together local, regional, and national jazz bands and artists for a day of melodious tunes and rhythmic beats. The festival's vibrant atmosphere and high-quality performances make it a must-attend event for music lovers.
Folsom Gourd & Arts Festival
The Folsom Gourd & Arts Festival is a unique event that showcases the creative use of gourds in art. Artists from near and far come to display their gourd art creations, making it a one-of-a-kind festival that sparks creativity and admiration for this versatile medium.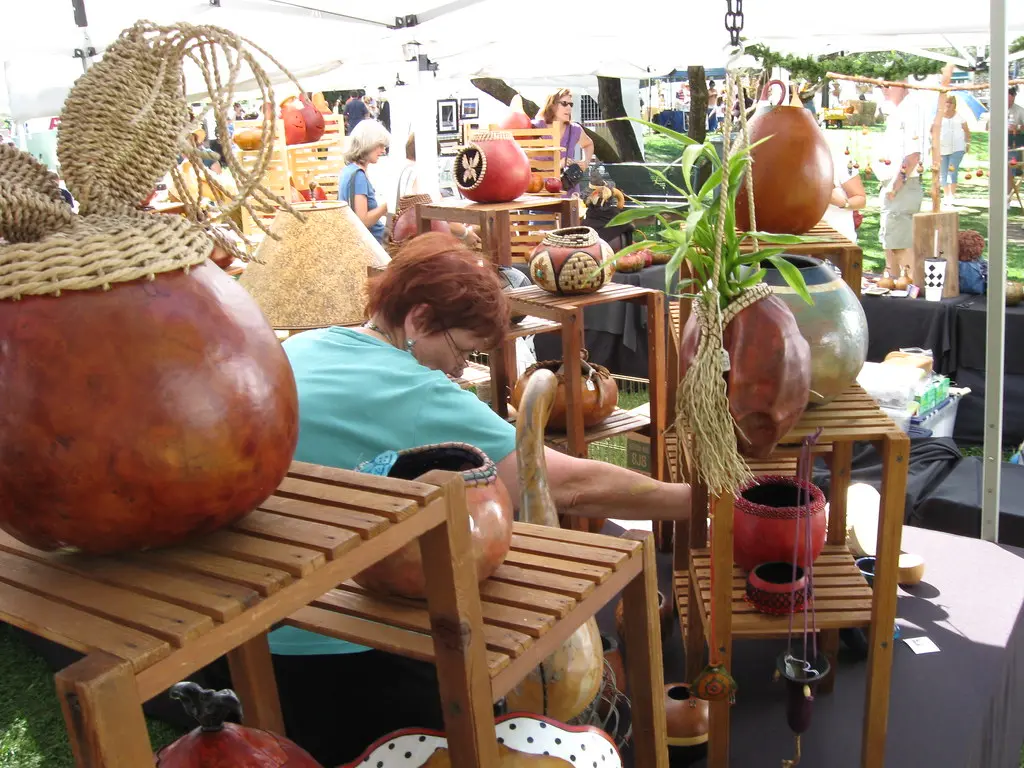 Tap Folsom
Tap Folsom is a celebration of craft beers, where local breweries come together to offer a tasting experience of their unique brews. It's a perfect event for adults to explore the local beer scene, enjoy live music, and savor some delicious food from local eateries.
Hot Jazz Jubilee
The Hot Jazz Jubilee is another musical event that caters to the jazz enthusiasts. It features a line-up of talented jazz bands and artists who perform over the course of several days, providing an immersive jazz experience.
Food and Drink in Folsom, CA
Folsom, California, is a delightful destination for foodies, with a burgeoning culinary scene that reflects the city's cultural diversity. From quaint cafes to bustling breweries, there's a taste of something new around every corner. In this section, we will uncover some of the amazing things to do In folsom, CA, for those with a penchant for tantalizing tastes and refreshing brews.
Local Breweries
Folsom's craft beer scene is thriving with a plethora of local breweries offering a wide range of unique brews. Places like Red Bus Brewing and Out of Bounds Craft Kitchen and Biergarten are just a couple of the many establishments where you can enjoy a fresh pint, learn about the brewing process, and engage with the local brewing community.
Food Tours
Embark on a food tour to discover the culinary gems scattered across Folsom. Guided tours take you to a selection of local eateries where you can savor a variety of dishes, learn about the local food culture, and discover the stories behind the establishments that have become integral to Folsom's dining scene.
Coffee Culture
The coffee culture in Folsom is robust with numerous cafes offering a cozy ambiance, artisanal coffee, and delightful pastries. Establishments like Folsom Grind and Argos Caffè are perfect spots to enjoy a leisurely cup of coffee while soaking in the local vibe.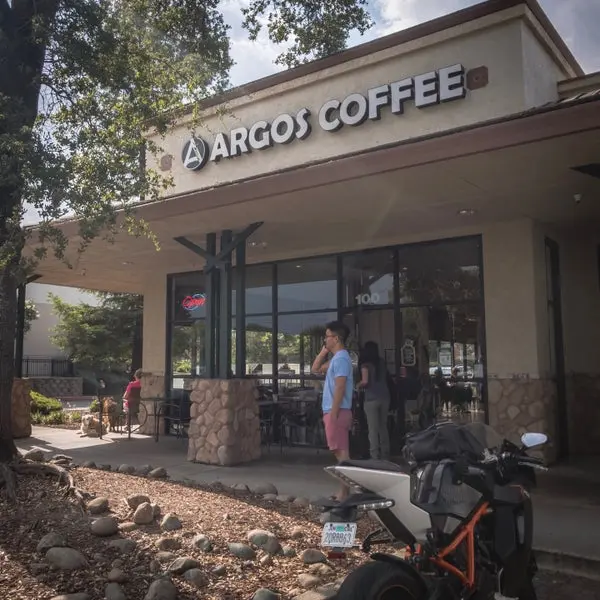 Wine Tasting
The proximity to California's wine country allows Folsom to boast a variety of venues offering wine tasting experiences. Explore local wine bars or take a short drive to nearby vineyards to taste some of the region's finest wines.
Farm-to-Fork Dining
Folsom takes pride in its farm-to-fork dining options. Restaurants like Sutter Street Steakhouse and Scott's Seafood Grill & Bar source fresh, local ingredients to create mouthwatering dishes that reflect the flavors of California.
Shopping and Leisure in Folsom, CA
Folsom, California, is a hub of retail and recreational experiences that cater to a wide array of preferences. Whether you're a shopaholic, an art aficionado, or someone seeking a leisurely day out, Folsom has something for everyone. In this section, we'll unveil some of the amazing things to do In folsom, CA, that revolve around shopping and leisure activities.
Unique Shops
Folsom's Historic District is home to an assortment of unique shops that offer a variety of goods ranging from antiques and collectibles to contemporary fashion and accessories. Strolling through the quaint streets lined with charming boutiques is a delightful experience, providing a blend of history and modern retail therapy.
Palladio at Broadstone
For a more modern shopping experience, Palladio at Broadstone offers a plethora of retail stores, eateries, and entertainment options. This outdoor shopping center is a focal point of Folsom's retail landscape, providing a blend of shopping, dining, and leisure activities.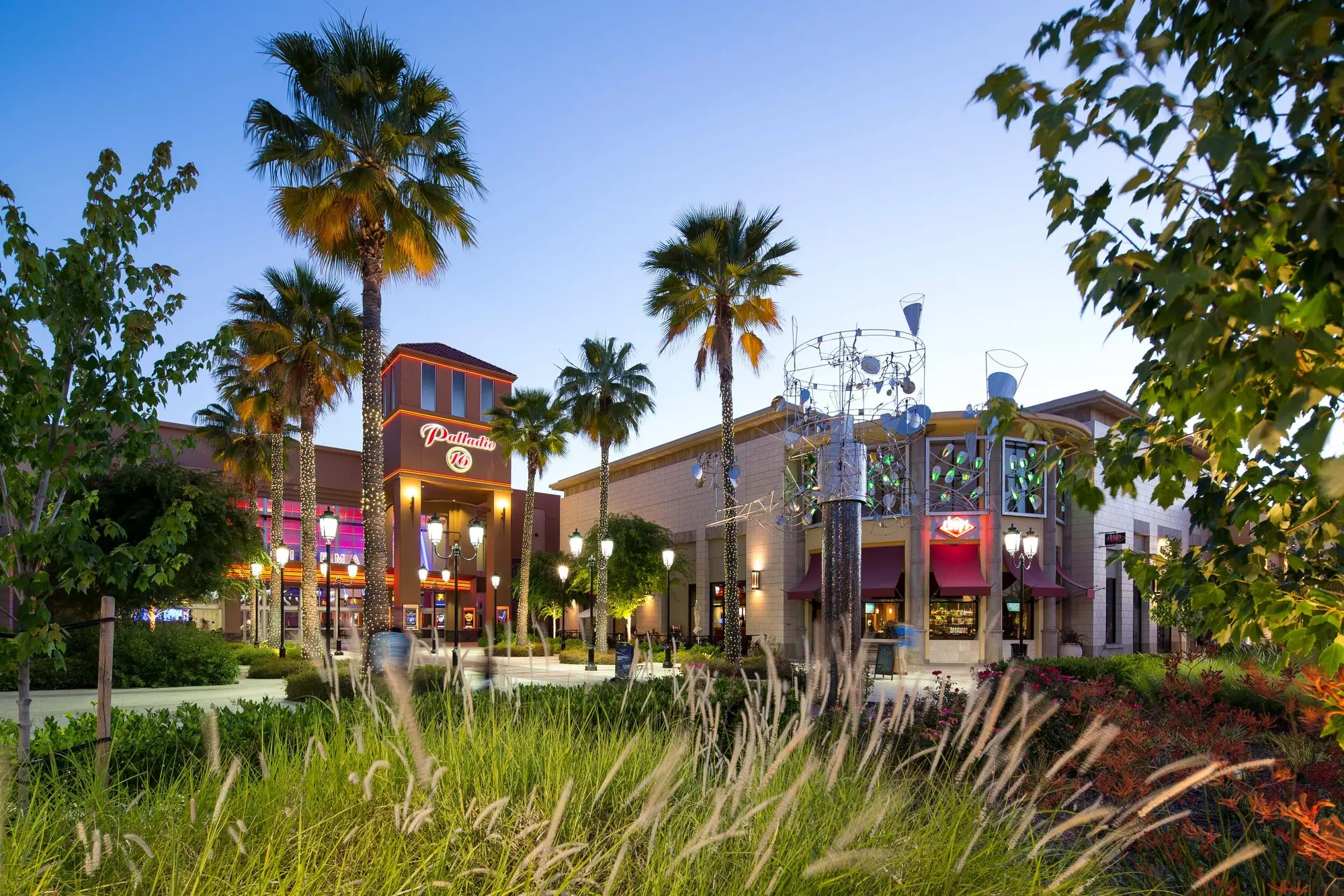 Art Galleries
Folsom's thriving art scene is reflected in its numerous art galleries and studios. Places like the Sutter Street Artists and The Gallery at 48 Natoma offer a platform for local artists to showcase their work. These galleries provide an opportunity for art enthusiasts to explore the diverse artistic expressions of Folsom's creative community.
Spa and Wellness Centers
Folsom is home to several spa and wellness centers where you can pamper yourself with a variety of rejuvenating treatments. Whether it's a relaxing massage, a revitalizing facial, or a wellness retreat, Folsom provides a serene environment to unwind and rejuvenate.
Movie Theaters
Catch the latest blockbusters or enjoy a classic film at one of Folsom's movie theaters. The Palladio Luxe Cinema and Century Folsom 14 provide a comfortable and modern movie-watching experience, making it a perfect leisure activity for individuals and families alike.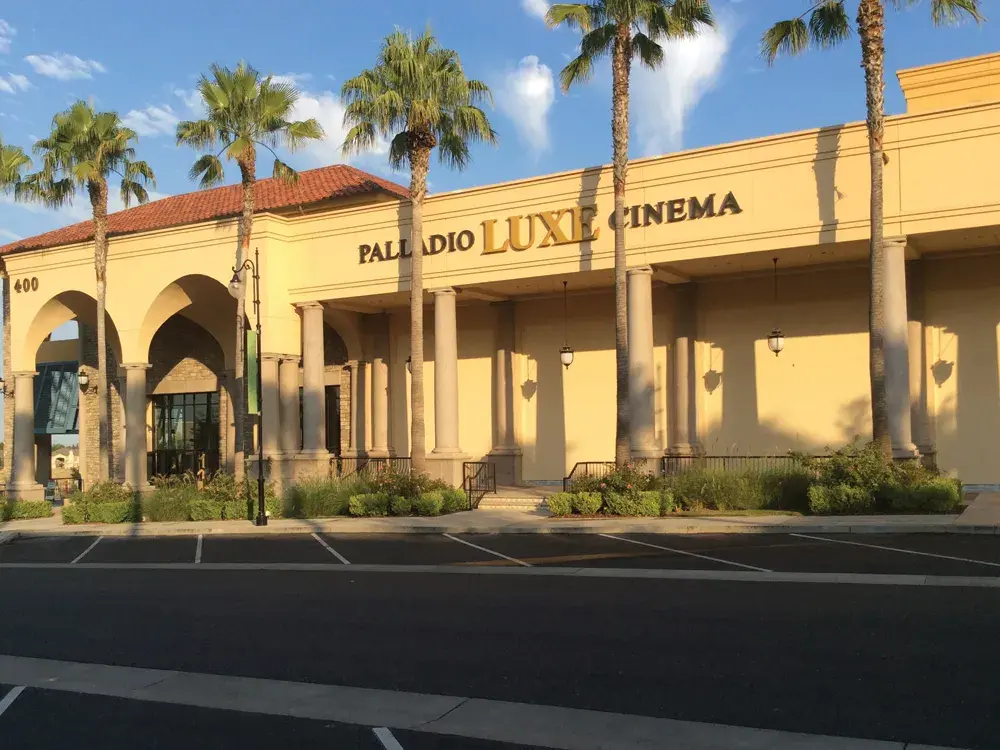 Live Music Venues
The vibrant music scene in Folsom is evident in its live music venues. Places like PowerHouse Pub and Gaslight Company offer live performances that cater to a variety of musical tastes, providing a lively atmosphere for a night out on the town.
Outdoor Leisure Spaces
Folsom's numerous parks and open spaces provide a plethora of options for outdoor leisure activities. Enjoy a picnic, take a leisurely stroll, or engage in recreational sports amidst the natural beauty of Folsom's outdoor spaces.
Yoga and Fitness Studios
For those looking to maintain an active lifestyle, Folsom offers a variety of yoga and fitness studios. Engage in a revitalizing yoga session or take a fitness class to stay active and healthy during your visit.
Nature and Parks in Folsom, CA
Folsom, California, is blessed with a plethora of natural wonders and well-maintained parks that offer a respite from the urban hustle. The city's commitment to preserving its natural assets is evident in its green spaces, trails, and nature reserves. In this section, we'll explore some of the amazing things to do In folsom, CA, centered around the city's beautiful nature and parks.
Folsom Lake State Recreation Area
The Folsom Lake State Recreation Area is a testament to Folsom's natural splendor. The area offers a myriad of outdoor activities such as hiking, picnicking, boating, and fishing. The picturesque scenery and tranquil environment make it a perfect escape for nature lovers.
Humbug-Willow Creek Trail
The Humbug-Willow Creek Trail is a haven for walkers, joggers, and cyclists. The trail meanders through various parks and natural areas, providing a scenic route to explore Folsom's landscapes. The well-marked paths and rest areas make it a pleasant experience for individuals of all fitness levels.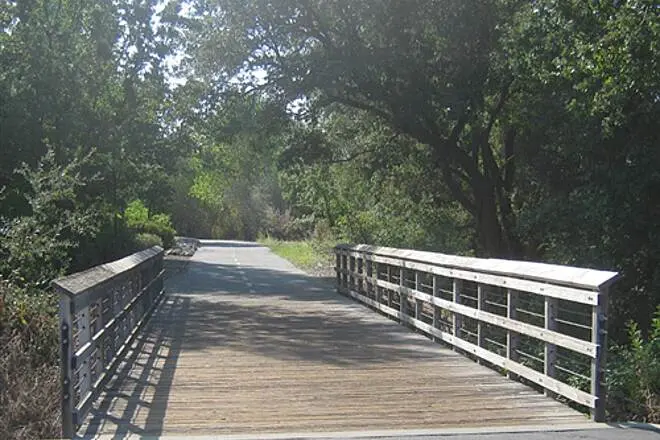 Cummings Family Park
Cummings Family Park is a community gem offering a multitude of recreational facilities. With its playgrounds, sports fields, picnic areas, and walking trails, it provides a perfect setting for a day of outdoor fun with family and friends.
Lake Natoma
Lake Natoma, nestled between Folsom Lake and the American River, is a serene body of water that provides a peaceful setting for kayaking, canoeing, and stand-up paddleboarding. The surrounding areas are also great for hiking and bird watching, offering a harmonious blend of water and land activities.
Folsom City Lions Park
Folsom City Lions Park is a beloved community space that hosts various events and sports activities. The park's well-maintained grounds, play structures, and picnic areas offer an inviting environment for leisurely afternoons and community gatherings.
Folsom Point Prairie Reserve
The Folsom Point Prairie Reserve is a natural sanctuary that showcases the region's native flora and fauna. The reserve's trails offer a tranquil setting for nature walks, bird watching, and educational excursions, making it a valuable asset for nature education and conservation.
Rodeo Park
Rodeo Park is another recreational hub in Folsom with facilities for soccer, baseball, and other outdoor sports. Its open spaces and sports fields provide a venue for local leagues and tournaments, promoting an active lifestyle within the community.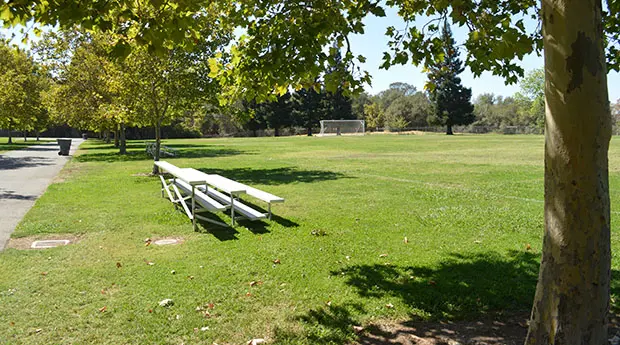 Nightlife and Entertainment in Folsom, CA
Folsom, California, shines bright as the sun sets, unveiling a lively nightlife and entertainment scene. Whether you're in the mood for live music, a quiet evening at a wine bar, or a night of dancing, Folsom has a diverse range of options. In this section, we'll unveil some of the amazing things to do In folsom, CA, once the stars come out.
Live Music Venues
Folsom's live music scene is eclectic and vibrant. Venues like the PowerHouse Pub and Gaslight Company often host live bands and artists, offering a platform for local talent and a lively atmosphere for patrons.
Wine Bars and Breweries
For a more relaxed evening, Folsom's wine bars and breweries provide the perfect setting. Establishments like The Cellar Wine Bar and Red Bus Brewing offer a vast selection of wines and craft beers, allowing you to unwind and enjoy a quiet evening.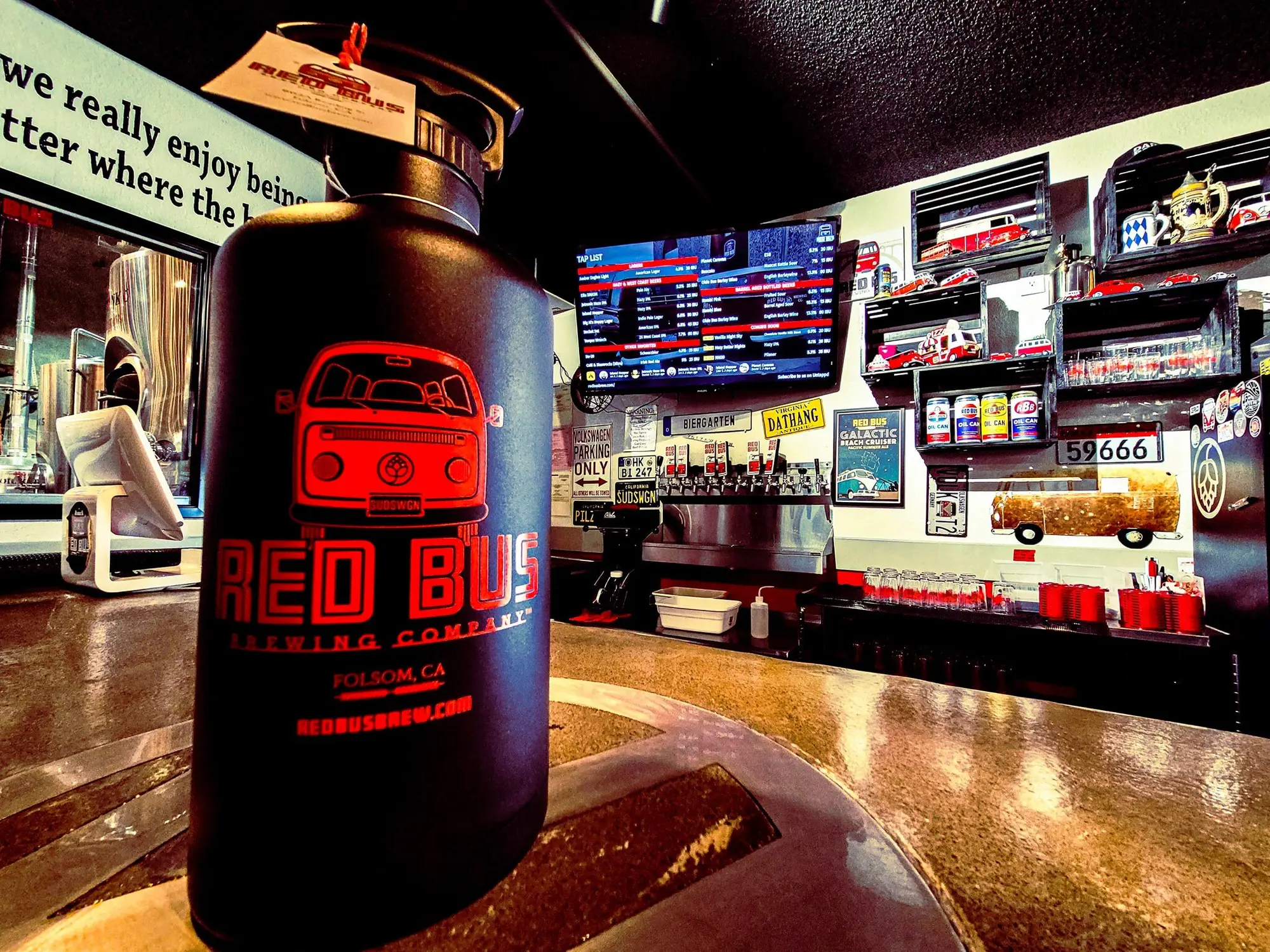 Nightclubs and Dance Venues
If you're in the mood to dance the night away, Folsom has a range of nightclubs and dance venues. With energetic atmospheres and upbeat music, these venues are perfect for a night of fun and dancing.
Theater and Performing Arts
The Harris Center and Sutter Street Theatre are the cultural heartbeats of Folsom, offering a variety of performances ranging from plays and musicals to dance shows and concerts. It's a fantastic way to enjoy an evening of culture and entertainment.
Comedy Clubs
For a hearty laugh, comedy clubs in Folsom provide a platform for comedians to showcase their humor. It's a great option for a light-hearted night out with friends.
Movie Theaters
For movie enthusiasts, theaters like Palladio Luxe Cinema and Century Folsom 14 offer the latest blockbuster hits in a comfortable and modern setting. It's a perfect way to relax and enjoy a night of cinematic entertainment.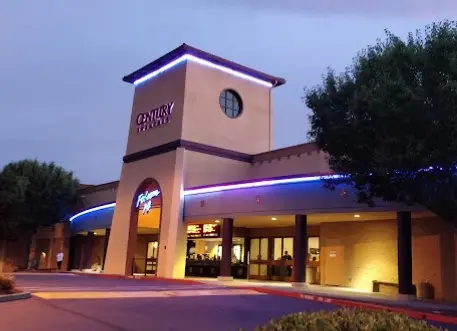 Sports Bars
Sports bars like Churchill Arms and Folsom Tap House provide a lively atmosphere for sports enthusiasts to catch the latest games while enjoying a good meal and a cold brew.
Conclusion: Discovering the Multifaceted Charm of Folsom, CA
Folsom, California, is a city that resonates with a unique blend of historical richness, natural beauty, community spirit, and modern-day vibrancy. It's a place where every street corner has a story to tell, and where the welcoming community makes everyone feel at home. The array of amazing things to do In folsom, CA, is as diverse as the city's cultural tapestry, offering something for everyone.
The historical landmarks and museums in Folsom serve as gateways to the past, allowing visitors to traverse the annals of time and discover the city's roots. The tales of gold rush pioneers, the legacy of Folsom Prison, and the preserved architectural gems form a narrative that adds a unique character to the city.
On the other end of the spectrum, Folsom's modernity shines through its bustling shopping districts, culinary hotspots, and lively entertainment venues. The retail therapy at Palladio at Broadstone, the gastronomic adventures in local eateries, and the rhythm of live music in the city's nightspots embody the contemporary pulse of Folsom.
The city's dedication to fostering a thriving arts scene is another feather in its cap. The galleries, theaters, and public art installations are a testament to Folsom's appreciation for creative expression. They provide a platform for local artists and entertainers to shine, enriching the cultural fabric of the community.
Amidst the urban allure, Folsom's natural landscapes offer a serene escape. The lakes, trails, and parks are sanctuaries of tranquility and recreational havens. They invite outdoor enthusiasts to explore the beauty of Folsom's natural surroundings, be it on a hiking trail, on the waters of Folsom Lake, or in the cozy corners of a local park.
A cornerstone of Folsom's charm is its strong sense of community. The city's array of community centers, educational workshops, and volunteer opportunities reflect a collective ethos of learning, giving, and growing together. The community events and festivals are celebrations of Folsom's diverse populace, embodying a spirit of inclusivity and communal harmony.