Top Things to Do in Gatlinburg for Couples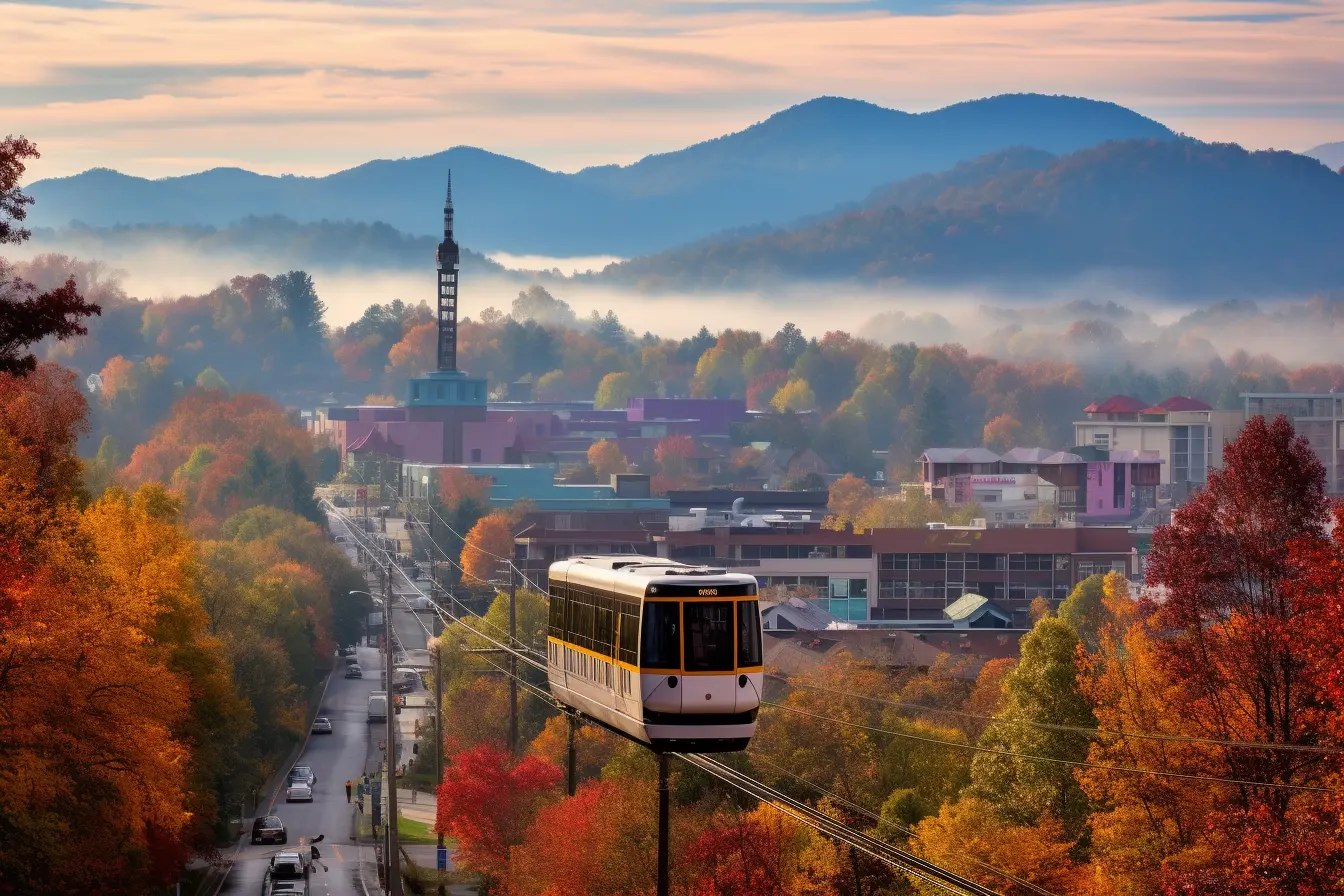 Nestled amidst the heart of the Great Smoky Mountains, Gatlinburg is a dreamy destination for couples. It's no wonder that many lovebirds flock here, with its captivating natural beauty, myriad of adventures, and intimate spots perfect for two. If you're planning a romantic getaway and wondering about the Top Things to Do in Gatlinburg for Couples, you're in for a treat. This enchanting town offers a diverse range of activities, from adventurous escapades amidst nature to quiet, cozy evenings by a fireplace.
Nature lovers would undoubtedly appreciate the scenic views and the close-to-nature experiences the region offers. But Gatlinburg isn't just about the great outdoors. It's also home to a rich tapestry of arts and crafts, sumptuous culinary delights, and romantic spots that beckon couples to create lasting memories.
Whether it's your first time visiting or you're returning to relive the magic, this guide ensures you don't miss out on any of the essentials. From the mesmerizing Smoky Mountains to the allure of local wineries, each experience is bound to bring couples closer. And if you're looking to discover something new with your partner, Gatlinburg has surprises waiting around every corner.
As we delve into the Top Things to Do in Gatlinburg for Couples, remember that the journey itself, filled with shared experiences and discoveries, is as valuable as the destination.
Exploring the Magic of the Smoky Mountains Together
The Great Smoky Mountains are the crowning jewel of Gatlinburg. Encompassing over 500,000 acres of pristine wilderness, this national park offers a romantic backdrop for couples looking for a blend of adventure and tranquility. As you venture into this natural wonderland, the world seems to pause, allowing you and your loved one to connect deeply with each other and the surrounding nature.
1. Hiking Trails Tailored for Two: There's something incredibly bonding about navigating a trail hand in hand. Trails like the Clingmans Dome or Laurel Falls are not only accessible but offer panoramic views that promise memories for a lifetime. Choose a trail that matches your fitness level and watch as the scenic vistas unfold before you.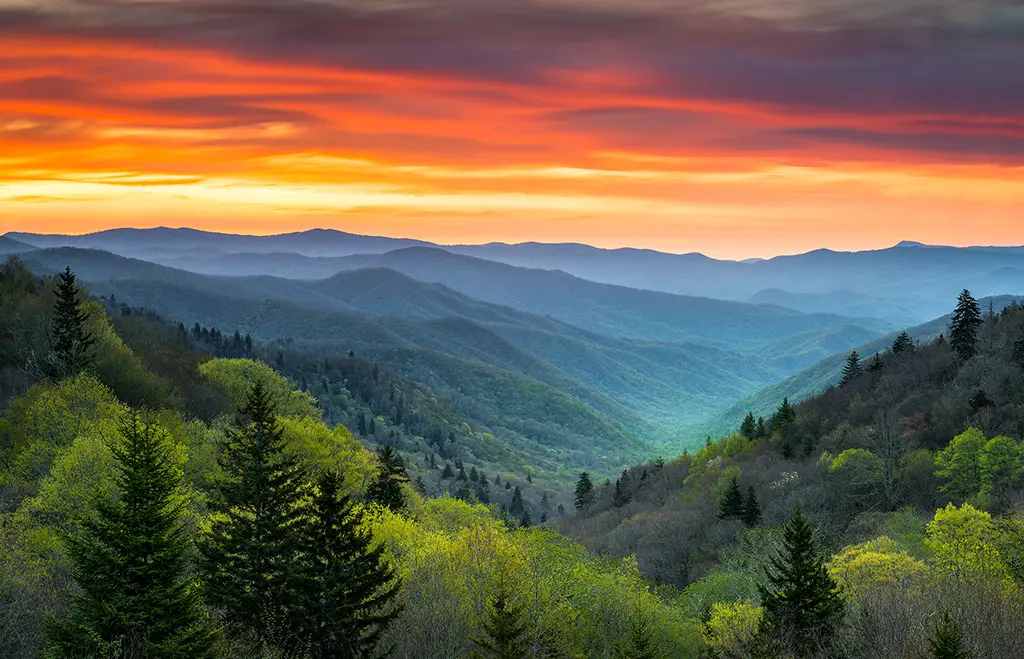 2. Camping Under the Stars: For couples who love the idea of a rustic retreat, camping in the Smokies can be an unforgettable experience. Surrounded by the nocturnal sounds of nature, with a canopy of stars above, you'll find moments of profound intimacy and connection.
3. Wildlife Watching: From black bears to elk, the Smoky Mountains are teeming with wildlife. While exploring, take moments of stillness. Watching the natural world together can be a humbling and beautiful experience, reminding couples of the larger tapestry of life they're a part of.
4. Picnicking in Secluded Spots: Pack a lunch and find a secluded spot. Whether by a gurgling stream or in a mountain meadow, sharing a meal amidst nature can be one of the simplest yet most endearing activities.
The Smoky Mountains' magic lies not just in its grand landscapes but in the intimate moments it fosters. As you explore, you'll discover that the greatest adventures are the ones shared heart-to-heart.
Experience Romance at the SkyLift Park
When it comes to offering couples a blend of thrill and romance, the Gatlinburg SkyLift Park stands unparalleled. As you ascend on the SkyLift, Gatlinburg's sprawling beauty unfolds beneath you, offering a bird's-eye view that's nothing short of breathtaking.
1. SkyBridge - Walk Among the Clouds: As North America's longest pedestrian suspension bridge, the SkyBridge offers a walk to remember. With glass-floor panels in the middle, you'll feel like you're walking on air. Holding hands, taking that exhilarating step together—these are memories you'll cherish.
2. Sunset Moments at the SkyDeck: There's nothing more romantic than watching the sun dip below the horizon, painting the sky in hues of orange and pink. The SkyDeck offers the perfect vantage point for this spectacle. Paired with a cozy firepit and your loved one by your side, it's a recipe for romance.
3. Snacks with a View: The SkyCenter has a variety of snacks and beverages. Sharing a light meal while overlooking the majestic Smokies can be an intimate experience.
The SkyLift Park, with its blend of adventure and scenic beauty, offers couples the chance to experience Gatlinburg from a unique perspective, making it a must-visit on any romantic itinerary.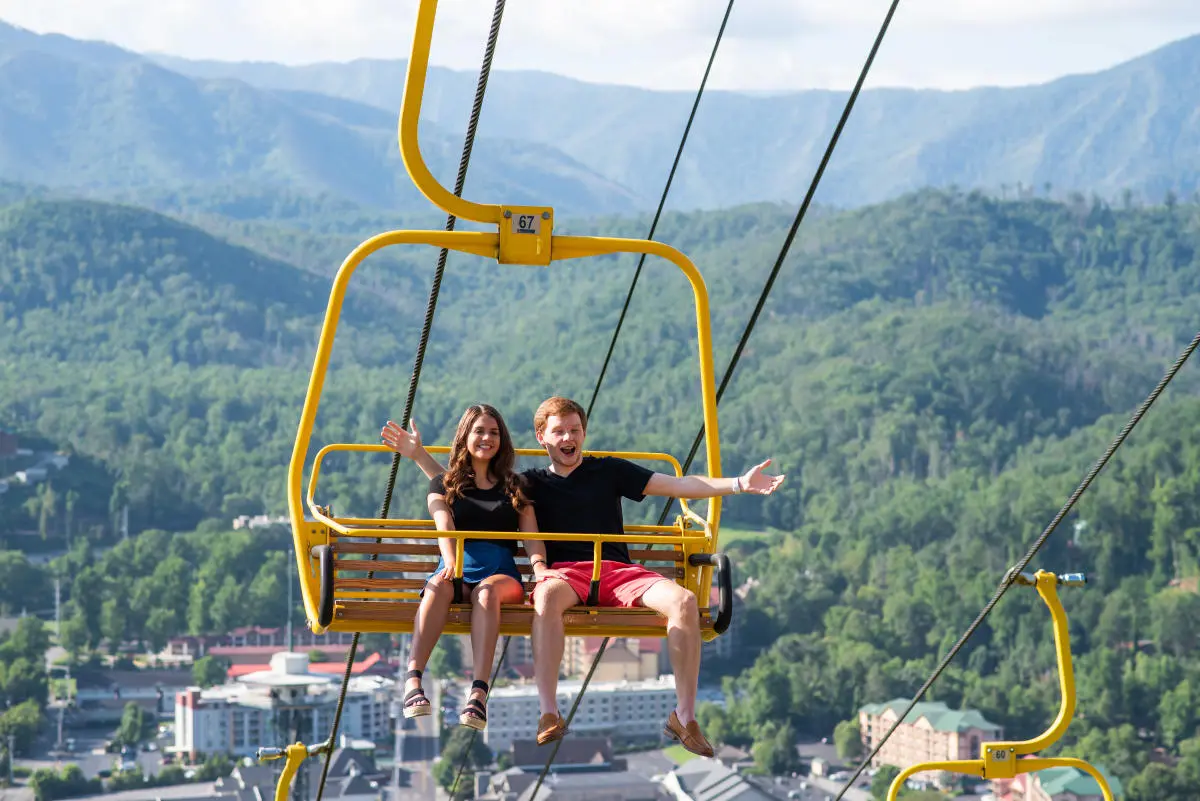 Wine and Dine: Gatlinburg's Best Couples Restaurants
Gatlinburg boasts a culinary scene that's as diverse as its landscapes. From mountain-themed diners to upscale eateries, there's a restaurant to suit every couple's palate and mood.
1. Intimate Candlelit Dinners: Places like The Peddler Steakhouse or The Melting Pot offer couples a cozy ambiance, perfect for whispered conversations and lingering looks.
2. Mountain View Dining: Restaurants like Cliff Top Grill & Bar provide not just delectable meals but also panoramic views of the Smokies, making your dining experience doubly memorable.
3. Local Delights: Dive into local flavors at spots like the Pancake Pantry or Bennett's Pit Bar-B-Que. Sharing a meal is always special, but trying out local dishes together adds an element of adventure.
4. Desserts for Two: Satisfy your sweet cravings at places like Kilwins or the Ole Smoky Candy Kitchen. Sharing a dessert can be the cherry on top of a romantic meal.
Eating out in Gatlinburg isn't just about the food. It's about the shared moments, the laughter, the stories exchanged, and the memories made. With each bite, couples can explore not just flavors but also the depth of their connection.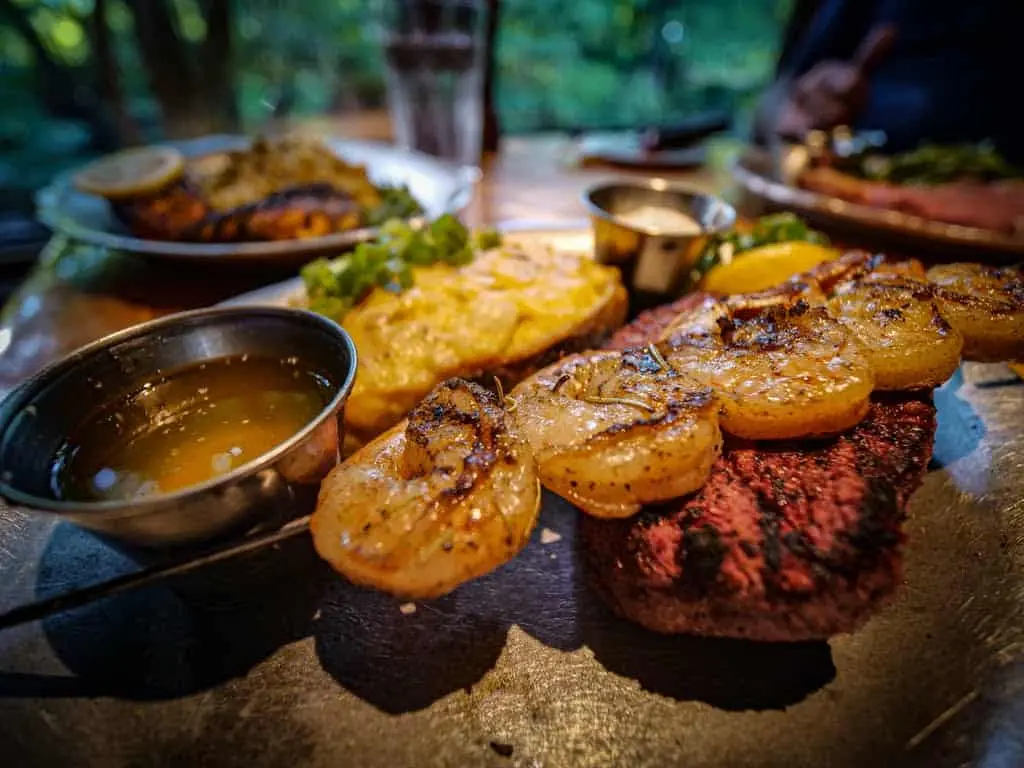 Amidst the bustling attractions of Gatlinburg lie tranquil spots perfect for couples desiring a serene escape. These hidden gems offer solace, allowing couples to relish their moments together without the usual tourist buzz.
1. Secret Waterfalls: While everyone rushes to the popular falls, there are secluded waterfalls waiting to be discovered. Places like Spruce Flats Falls or Huskey Gap Trail offer the charm of the unknown. Listening to the cascading water and sharing the wonder of a hidden natural marvel can be an intimate adventure.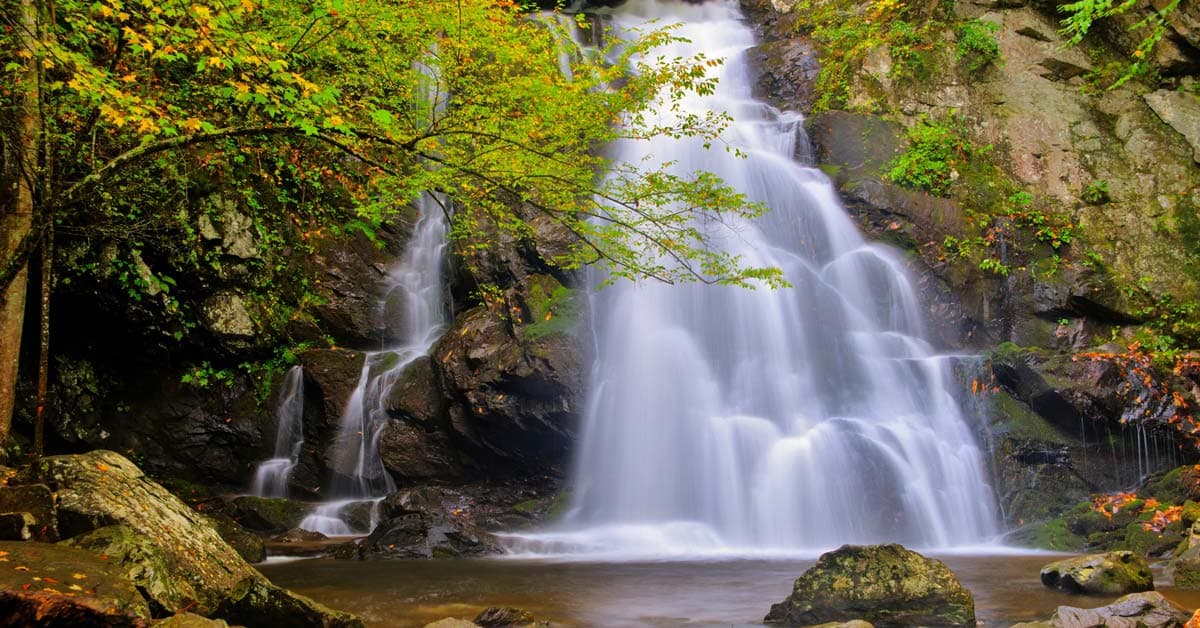 2. Quiet Coffee Shops: Tucked away from the main streets are cozy coffee havens like The Village Café and Creamery. Here, you can enjoy a warm cuppa, engage in deep conversations, or just spend hours lost in each other's eyes.
3. Hidden Art Galleries: Gatlinburg's art scene isn't just restricted to its main Arts and Crafts Community. Galleries like Paul Murray Gallery are nestled in unexpected corners, offering a serene environment to appreciate art and each other's company.
4. Secluded Cabins: If you truly want an escape, rent one of the many secluded cabins around Gatlinburg. With just nature as your backdrop, it becomes a world for just the two of you.
Unearthing Gatlinburg's hidden spots can make your trip unique. It's like sharing a secret with your loved one, adding a special layer to your journey together.
Step 7: Adventurous Dates: White Water Rafting and Ziplining
For the adrenaline-junkie couples, Gatlinburg doesn't disappoint. The terrain and the natural beauty of the region make it perfect for some heart-pounding adventures.
1. White Water Rafting: The tumultuous streams of the Smoky Mountains offer thrilling white water rafting experiences. Companies like Smoky Mountain Outdoors can guide you through the rapids. Facing the challenges of the river together can strengthen your bond and give you stories to reminisce about.
2. Ziplining: Soar through the tree canopies with your partner by your side. Places like Anakeesta or CLIMB Works offer ziplining experiences that let you witness Gatlinburg's beauty from a vantage point like no other.
3. Mountain Biking: Navigate the rugged terrains of the Smokies on a bike. Sharing the ups and downs, literally, can be a fun way to spend a day.
4. Horseback Riding: For a more relaxed pace, consider exploring the mountain trails on horseback with companies like Sugarlands Riding Stables.
Adventurous dates are not just about the thrill; they're about teamwork, trust, and building memories that defy the ordinary.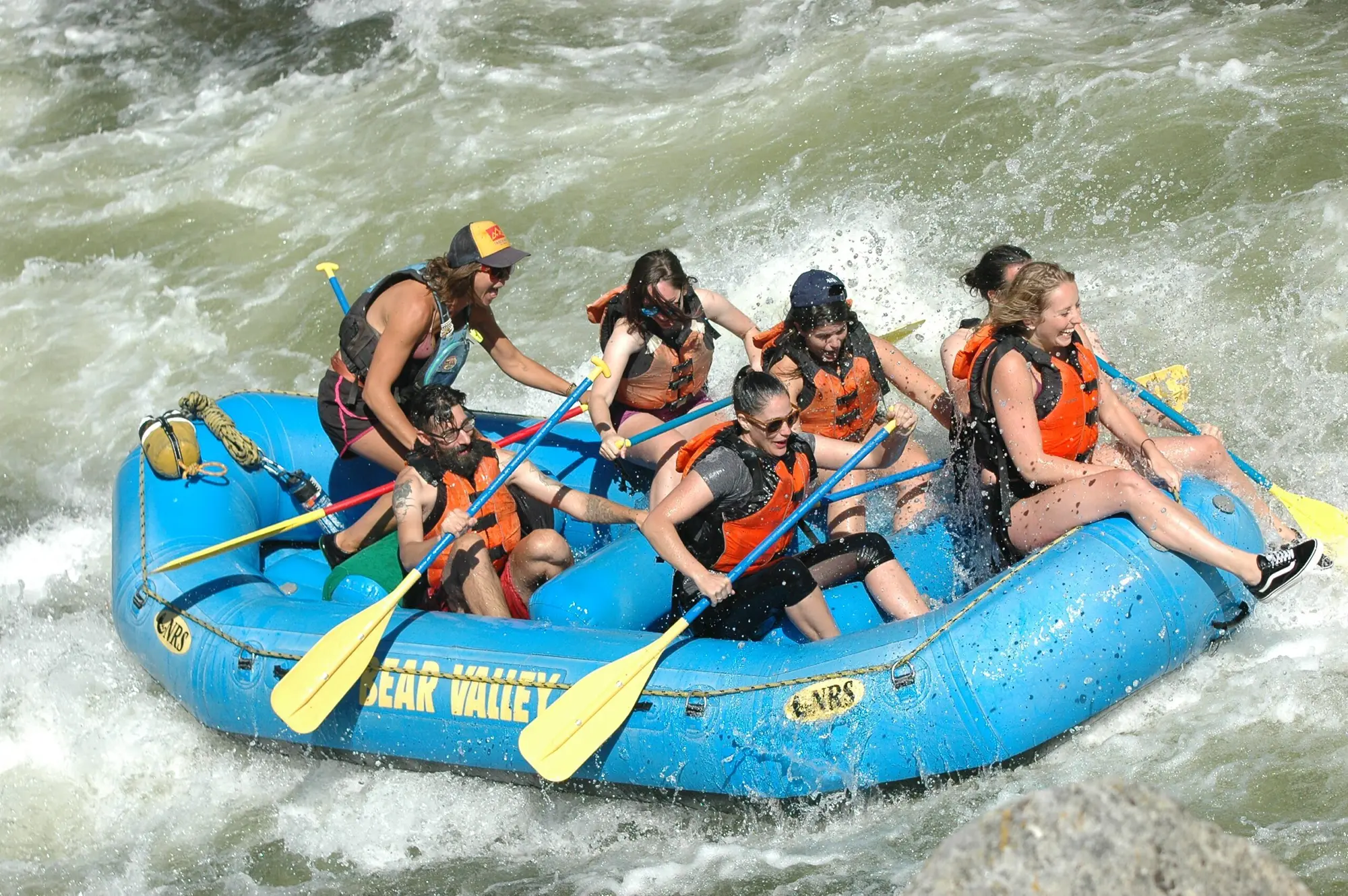 The Charm of Gatlinburg's Historic Arts and Crafts Community
Delve into the artistic heart of Gatlinburg by visiting its renowned Arts and Crafts Community. This 8-mile loop is home to numerous artisans who uphold the town's rich crafts tradition.
1. Handmade Jewelry: Witness artisans craft intricate pieces, or even commission a unique piece for your loved one.
2. Pottery Workshops: Places like Fowler's Clay Works not only sell beautiful pottery but also offer workshops. Crafting something together can be a delightful bonding experience.
3. Local Craft Stores: Explore stores like Ownby's Woodcrafts or the Cliff Dwellers Gallery. These places offer a glimpse into Gatlinburg's artistic soul.
4. Live Demonstrations: Many artists in the community give live demonstrations. Watching a piece of art come to life can be fascinating, especially when shared.
The Arts and Crafts Community is not just about buying souvenirs; it's about understanding Gatlinburg's soul, its history, and the passion of its people.
Romantic Evenings in Gatlinburg: Nightlife for Couples
When the sun sets over the Smoky Mountains, Gatlinburg comes alive with a plethora of activities and venues perfect for couples seeking a memorable evening.
1. Moonlit Strolls: Walk hand-in-hand along the Gatlinburg Riverwalk. The gentle sounds of the Little Pigeon River and the shimmering lights create an ambiance that's undeniably romantic.
2. Sip and Savor: Explore some of Gatlinburg's finest wineries and distilleries. Sample local wines at places like Sugarland Cellars or delve into the world of moonshine at Ole Smoky Moonshine Distillery.
3. Live Music: Gatlinburg is home to numerous venues offering live music. From soulful country tunes to lively bluegrass, immerse yourselves in the musical heart of Tennessee.
4. Fine Dining with a View: Opt for an elegant evening at restaurants that offer both exquisite cuisine and panoramic mountain views. There's something incredibly romantic about dining with the Smokies as your backdrop.
The nightlife in Gatlinburg, though not as bustling as big cities, has its own unique charm. It's about intimate moments, shared laughter, and the joy of discovering new experiences together.
Rejuvenate: Spa Days in Gatlinburg
For couples seeking relaxation, Gatlinburg offers a range of spa experiences designed to rejuvenate both the body and soul.
1. Couples Massage: What's more relaxing than a therapeutic massage? Experiencing it together. Spas like The Spa at Oak Haven offer couples massage packages that promise a world of relaxation.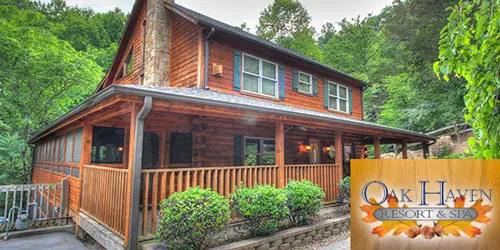 2. Hot Tub Retreats: Several cabins in Gatlinburg come with private hot tubs. Soak in the warmth, sip on some wine, and enjoy the tranquility of the mountains.
3. Holistic Healing: Explore alternative therapies like aromatherapy or reflexology. It's not just about relaxation, but also about connecting on a deeper level.
4. Beauty Treatments: Opt for a pampering session with facials, manicures, or pedicures. Sometimes, a day of sheer indulgence is what you need.
A spa day in Gatlinburg is an opportunity to press pause on the world's chaos, focus on each other, and rediscover the joy of simple pleasures.
Delight in Gatlinburg's Festivals
Gatlinburg has a rich tradition of festivals that celebrate its cultural, artistic, and natural heritage.
1. Smoky Mountain Winefest: Held in April, this festival celebrates Tennessee wines. It's a delightful experience for couples who share a love for wines.
2. Winter Magic: Gatlinburg transforms into a winter wonderland with millions of lights illuminating the town. The magical ambiance makes it perfect for romantic getaways.
3. Arts & Crafts Shows: Experience local artistry in all its glory. These shows are not just about buying but appreciating the depth of Gatlinburg's artistic soul.
4. Wildflower Pilgrimage: A festival dedicated to nature, it offers guided hikes, art classes, and more. Celebrate the beauty of nature and your relationship.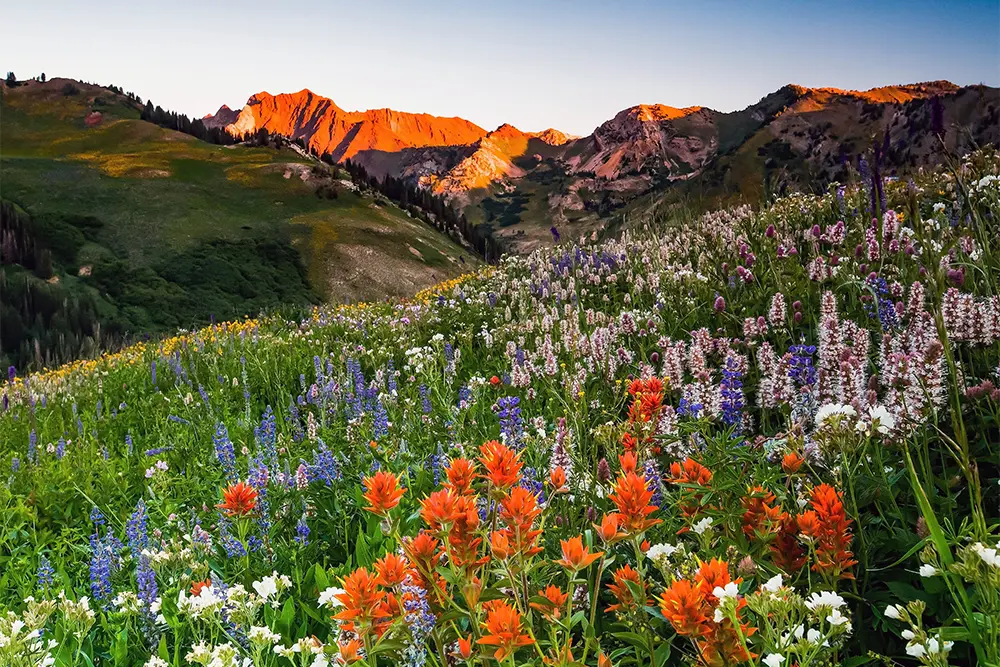 The Enchanting World of Gatlinburg's Wildlife
Nestled amidst the Great Smoky Mountains, Gatlinburg offers couples a chance to get up close and personal with nature's wonders. The area is rich in biodiversity, making it a haven for wildlife enthusiasts. While visiting, couples can immerse themselves in the enchanting world of local fauna.
The Great Smoky Mountains National Park is a sanctuary for many species. A quiet hike can become a memorable experience when you spot a white-tailed deer gracefully prancing through the forest or hear the distant hoot of an owl. There's an unmatched serenity in sharing a moment of wonder, spotting a black bear with its cub or watching a salamander slither through the underbrush. These moments of wild encounters become memories etched in time, memories that couples cherish.
But it's not just about the spontaneous encounters. The Ober Gatlinburg Wildlife Encounter offers a more structured experience. Here, couples can witness animals like bobcats, otters, and even flying squirrels in a controlled environment, learning about their habits and their significance in the ecosystem.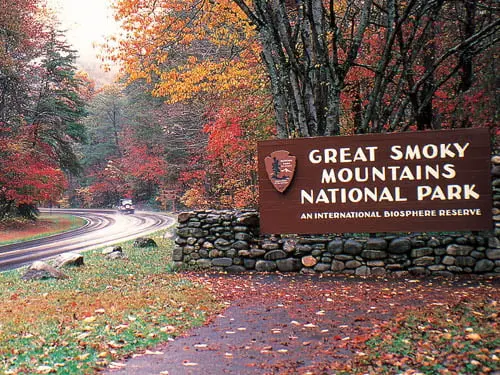 Dive into Gatlinburg's Rich History
The charm of Gatlinburg isn't just in its scenic beauty or exciting activities but also in its rich tapestry of history. For couples who love delving into the past, Gatlinburg is a treasure trove.
Walking through the streets of Gatlinburg is like taking a journey back in time. From its humble beginnings as a rural hamlet to its transformation into a bustling tourist hub, the town has stories embedded in its very fabric. The historic log cabins dotted around the town are silent witnesses to days gone by.
Visiting places like the Little Greenbrier School gives couples a glimpse into the educational practices of the 19th century. Similarly, the Ogle Cabin, built in 1807, stands as a testament to the resilience and spirit of the pioneers who first settled in the area. Sharing these historical experiences can give couples a deeper appreciation for the town and its legacy.
The Culinary Delights of Gatlinburg
Gatlinburg is a culinary delight for food-loving couples. With a rich southern heritage, the town offers a plethora of dishes that tantalize the taste buds. From traditional southern comfort food to contemporary delicacies, the gastronomic scene is vibrant and varied.
A visit to Gatlinburg is incomplete without indulging in some classic southern barbecue. Places like Bennett's Pit Bar-B-Que offer slow-cooked ribs and pulled pork that melt in the mouth. For those with a sweet tooth, pancakes drizzled with maple syrup from Pancake Pantry are a must-try. Sharing a meal, discovering new flavors, and relishing each bite becomes an intimate experience in itself.
As the evening draws near, couples can cozy up in one of the many cafes, sipping on locally brewed coffee or enjoy a fine dining experience with the mountains as the backdrop. Each meal in Gatlinburg becomes a memorable experience, a shared journey of culinary discovery.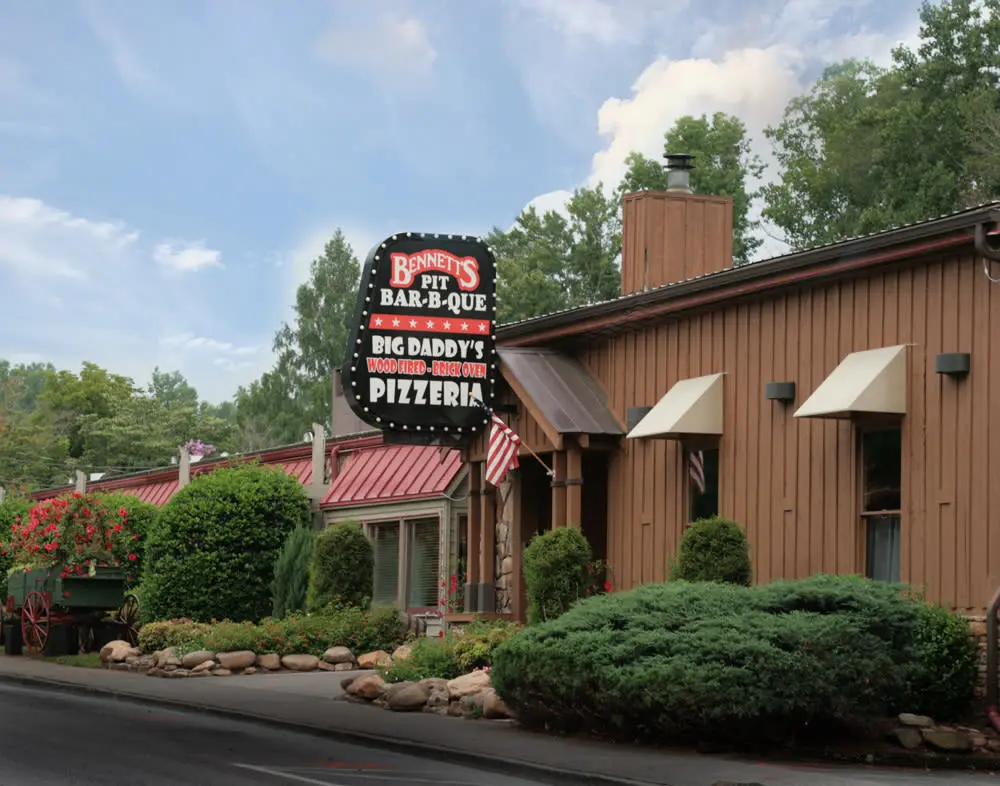 Discovering the Artistic Soul of Gatlinburg
Gatlinburg has a vibrant artistic community. From traditional crafts to contemporary art, the town pulses with creative energy. Couples can immerse themselves in this world, discovering the passion and talent that drives the local artists.
Strolling through the Gatlinburg Arts and Crafts Community, couples can witness artisans at work, crafting beautiful pieces of art. From hand-blown glass to intricate woodwork, the range of crafts is astounding. Observing an artist transform a simple block of wood into a masterpiece is an experience like no other. It's not just about the final product but the journey, the skill, and the stories behind each creation.
Visiting local art galleries offers couples a chance to delve deeper into the contemporary art scene. From vibrant paintings that capture the essence of the Smokies to abstract sculptures that challenge perceptions, the art in Gatlinburg is diverse and thought-provoking.
Engaging with the art and the artists offers couples a new perspective, an insight into the soul of the town, and a shared appreciation for creativity.
Explore the Mystical Realm of Gatlinburg's Nature
Beyond the town's limits, nature beckons couples to step into a realm where time seems to slow down, and the world's worries fade away. Gatlinburg is surrounded by the majestic Great Smoky Mountains, a natural wonderland that offers a multitude of experiences for couples to bond, explore, and be enthralled.
Wandering through the dense forests of the Smokies, couples can discover hidden waterfalls that cascade with a gentle grace, creating pools of crystal-clear waters. These serene spots are perfect for a quiet picnic, where the only sounds are the gentle chirps of birds and the rhythmic flow of water.
As they hike up the winding trails, the panoramic vistas that greet them from viewpoints like Clingmans Dome are awe-inspiring. Standing together at such heights, looking down at the rolling hills enveloped in a misty haze, gives a sense of shared accomplishment and wonder.
Moreover, the changing seasons paint the mountains in different hues. The spring brings a burst of wildflowers, blanketing the meadows in vibrant colors. Autumn transforms the landscape into a fiery palette of oranges, reds, and yellows, making it a photographer's paradise. Witnessing these natural spectacles together can be an unforgettable experience for couples, a testament to nature's ever-changing beauty.
For those looking for a more laid-back experience, simply driving through the scenic byways can be a treat. The Roaring Fork Motor Nature Trail, for instance, offers a leisurely drive through forests and historical landmarks, allowing couples to soak in the beauty without breaking a sweat.
Gatlinburg's natural wonders offer couples an escape, a chance to reconnect not just with each other, but with the earth and its myriad wonders.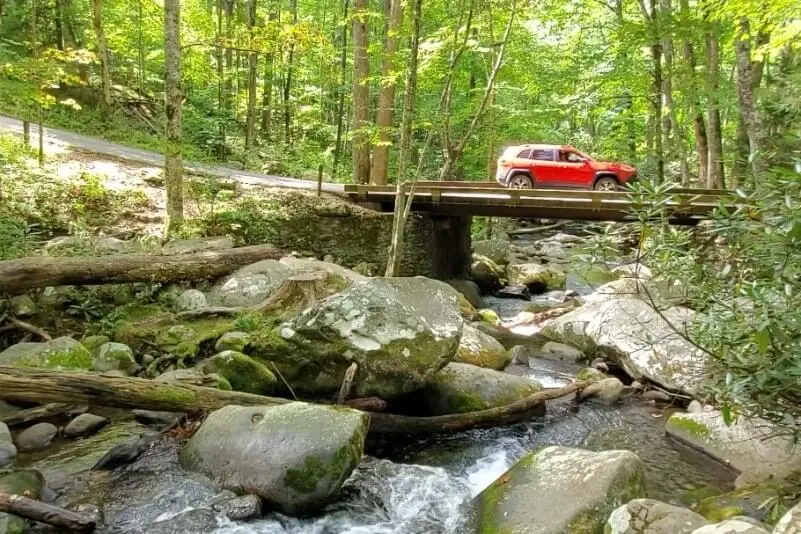 Conclusion: Reflecting on the Top Things to Do in Gatlinburg for Couples
Gatlinburg, with its quaint charm and the majestic Great Smoky Mountains in the backdrop, stands as a perfect getaway for couples. It's a place where love intertwines with adventure, history, art, and nature. From thrilling treetop adventures to serene walks by the river, every experience in Gatlinburg holds the potential for creating lasting memories.
The beauty of Gatlinburg lies not just in its scenic vistas but in the myriad experiences it offers. It's a town where history whispers through the ages-old cabins, where art finds expression in every nook and corner, and where nature stands in its full glory. For couples, each day in Gatlinburg can be a journey of discovery, a chance to delve deeper into their relationship and build bonds that last a lifetime.
Whether it's sharing a meal, gazing at the starry skies, savoring the local art, or simply being in each other's company amidst the mountains' tranquility, Gatlinburg ensures moments that are treasured.
In essence, Gatlinburg is more than just a tourist destination. It's a place where love blossoms, memories are forged, and stories are written. It's a town that invites couples to experience, explore, and celebrate their journey together. As the sun sets behind the Smokies and the town lights up, one realizes that Gatlinburg, with all its charm and beauty, is indeed a love letter to all those in love.