Things to Do in Healdsburg, CA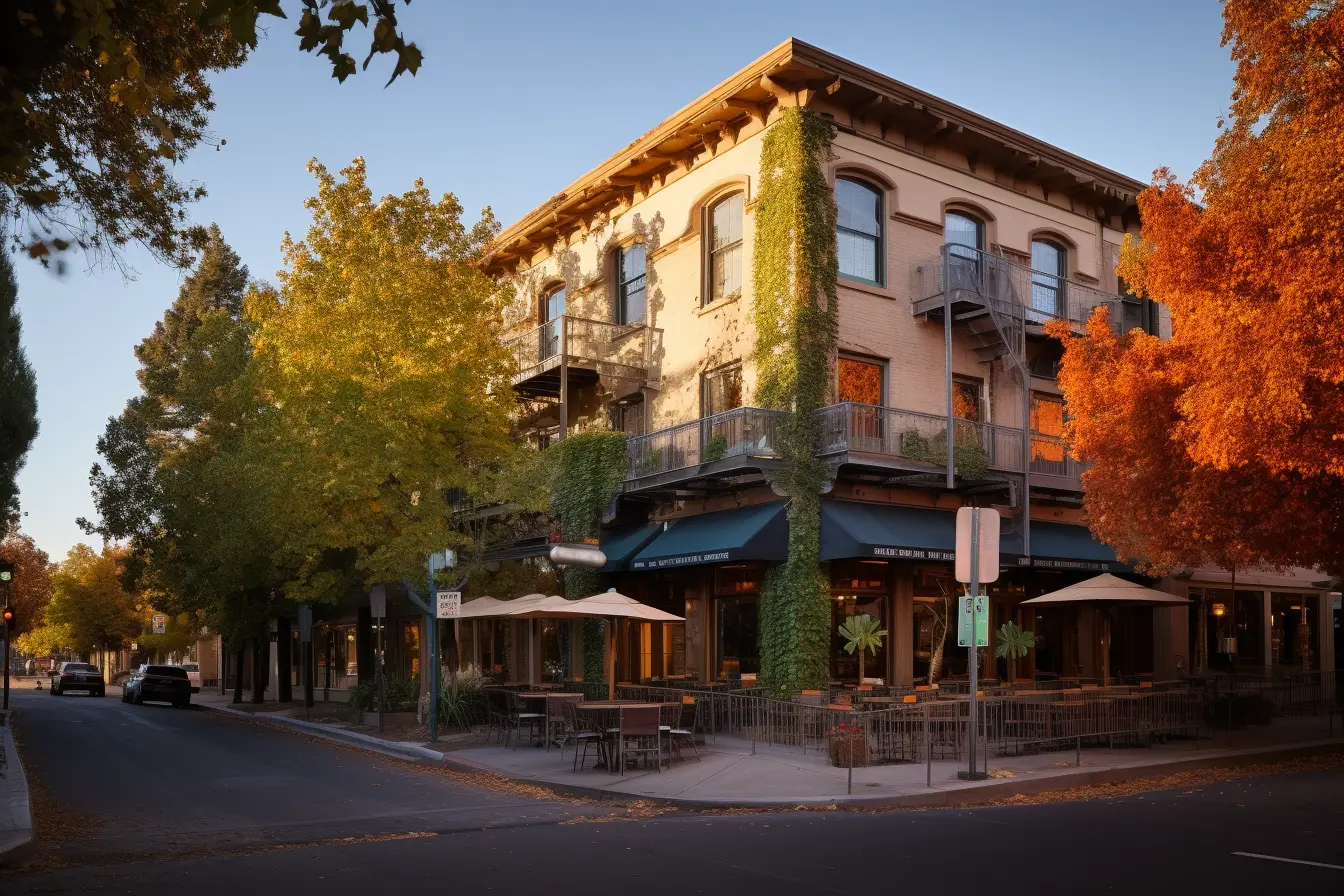 Nestled in the heart of Sonoma County's lush Wine Country, the charming town of Healdsburg, CA offers visitors a plethora of memorable activities and attractions for a getaway. From exploring its historic plaza and scenic vineyards to indulging in farm-to-table cuisine, Healdsburg spoils its guests with quintessential Northern California experiences.
This exhaustive guide spotlights some of the most significant things to do in Healdsburg to make the most of your visit. Itinerary highlights are thoughtfully organized by geographical proximity and common themes to craft an unforgettable itinerary. A dedicated section showcases Healdsburg's top restaurants, while a roundup of accommodations provides travelers options ranging from intimate bed and breakfasts to full-service luxury hotels.
Whether you're planning a romantic weekend away or a family-friendly vacation, this curated list has something for everyone. Grab a glass of Pinot Noir, cozy up next to the fireplace, and start mapping out your Healdsburg wonderland!
Experience Healdsburg's Historic Plaza
The heart of Healdsburg lies in its historic plaza, where you'll find charming shops, restaurants, museums and seasonal events that capture the town's rich history. Wandering this picturesque public square transports you back in time.
Gaze at the Plaza's Eye-Catching Fountain
Anchoring Healdsburg Plaza's expanse of lush lawns and blooms is its whimsical three-tier cast-iron fountain depicting a trio of frolicking bears. Installed in 1989 to replace an earlier cement basin, this water feature quickly became a recognizable Healdsburg landmark and popular photo backdrop.
The plaza itself dates back to the mid-1800s, shortly after Healdsburg's founding. While the green has witnessed everything from livestock shows to political rallies over the decades, the playful bear fountain provides a modern centerpiece. Visitors frequently rest on its surrounding benches while enjoying ice cream cones from nearby treat shops. Kids can't resist getting their hands wet in the cascading water on hot summer days.
Yet while the fountain looks convincingly antique, it was fabricated in the 1980s by local artist Jessie Rasche using recycled parts and castings. The dancing bears evoke Healdsburg's name, which derives from a now-extinct native plant. Their carefree pose imparts lighthearted energy to the plaza, beckoning travelers to make a splash and enjoy themselves just as much.
When lit up at night, the fountain takes on magical allure with the water sparkling under lamps. Whether you come to make a wish, take photos, or simply sit watching its flow, the bear fountain captures Healdsburg's welcoming spirit for visitors.
Browse the Healdsburg Museum
Housed in a stately redbrick building constructed in Classical Revival style, Healdsburg Museum provides a comprehensive look at the town's history from its days as a remote Spanish land grant to its emergence as a world-class wine destination. Rotating exhibits elaborate on the various eras, characters, and events that shaped Healdsburg over its 170-year history.
Founded in 1979, the museum occupies a structure built as Healdsburg's Post Office in 1910. Inside, guests delight in discovering artifacts like fading sepia photos, vintage gowns, and 19th century newspaper clipping illuminating day-to-day life for past residents. Interactive displays keep younger visitors engaged.
Of special interest is their incredibly detailed scale replica of 1868 Healdsburg. This diorama depicts the nascent town not long after its 1851 incorporation, when it still consisted mostly of modest wood and adobe buildings along dusty, unpaved streets. Saloons, hotels, and liveries serviced cowboys and pioneers passing through. Studying the intricate vignette offers insight into frontier living.
While small in scale, Healdsburg Museum provides an invaluable resource for peering into the past. When you visit, be sure to chat with a docent to hear additional tales about the generations of visionaries and characters who left an imprint on Healdsburg.
See City Hall's Majestic Archway
Anchoring the eastern edge of Healdsburg's plaza, the stately City Hall building cuts an imposing neoclassical figure. Its crown jewel lies in the grand archway marking the structure's formal entrance. Topped by a prominent clock tower, this arched portico welcomed public servants and visitors alike upon the building's completion in 1858.
Stepping inside reveals a soaring two-story lobby showcasing late 19th century craftsmanship. Features include marble staircases, intricate plaster medallions, and paneled redwood wainscoting using lumber from Healdsburg's own Fitch Mountain. Curlicued iron grillwork matches the exterior verandahs.
While the lobby alone merits a peek inside, twice-weekly public tours provide a comprehensive look at City Hall's architecture and artworks. Be sure to glance up inside the tower at the building's original clock mechanism before heading back outside. Take time to admire the decorative arched exterior windows before grabbing lunch at the restaurants and cafes flanking the plaza just steps away.
Tour Healdsburg's Top Wineries
With acclaimed wineries scattered just beyond Healdsburg's plaza, wine tasting tops the activity list for many visitors. Healdsburg's rich agricultural surroundings provide the ideal terroir for esteemed Pinot Noir and Chardonnay. The winter chill slows the bustling crowds, making it a prime time to sample vintages.
Sip Biodynamic Wines at Scribe Winery
Set on a peaceful 58-acre estate, Scribe Winery embraces biodynamic farming to produce terroir-driven Chardonnay and Pinot Noir. All chemical interventions are shunned in favor of natural preparations promoting vine health through soil biology. Book Scribe's intimate wine and food pairing experience to taste their site-expressive vintages alongside globally-inspired bites.
Scribe's tasting room occupies a minimalist space focused on views of their vineyards rolling toward Sonoma Mountain. Their Pinot Noirs exude concentrated flavors of black cherry and wild strawberry backed by lively acidity. Rave reviews laud their Rieslings' intense minerality and lively citrus notes.
While their bottles impress on their own, Scribe's food and wine pairing allows guests to experience the wines' full potential. Their chef prepares seasonal pairings like duck breast with cherry mostarda to complement the wines' savory undertones, or cardamom ice cream capturing their bright fruit. Your personal wine educator will walk through biodynamic practices like using cow horns and herbs to promote soil health.
Scribe's natural winemaking philosophy extends to the tasting experience itself, which promotes conviviality and learning in a peaceful setting. Visits feel more like relaxed discussions than stuffy tours. Come ready to embrace their back-to-basics approach that keeps Scribe's wines transparent reflections of the vineyards where they're grown.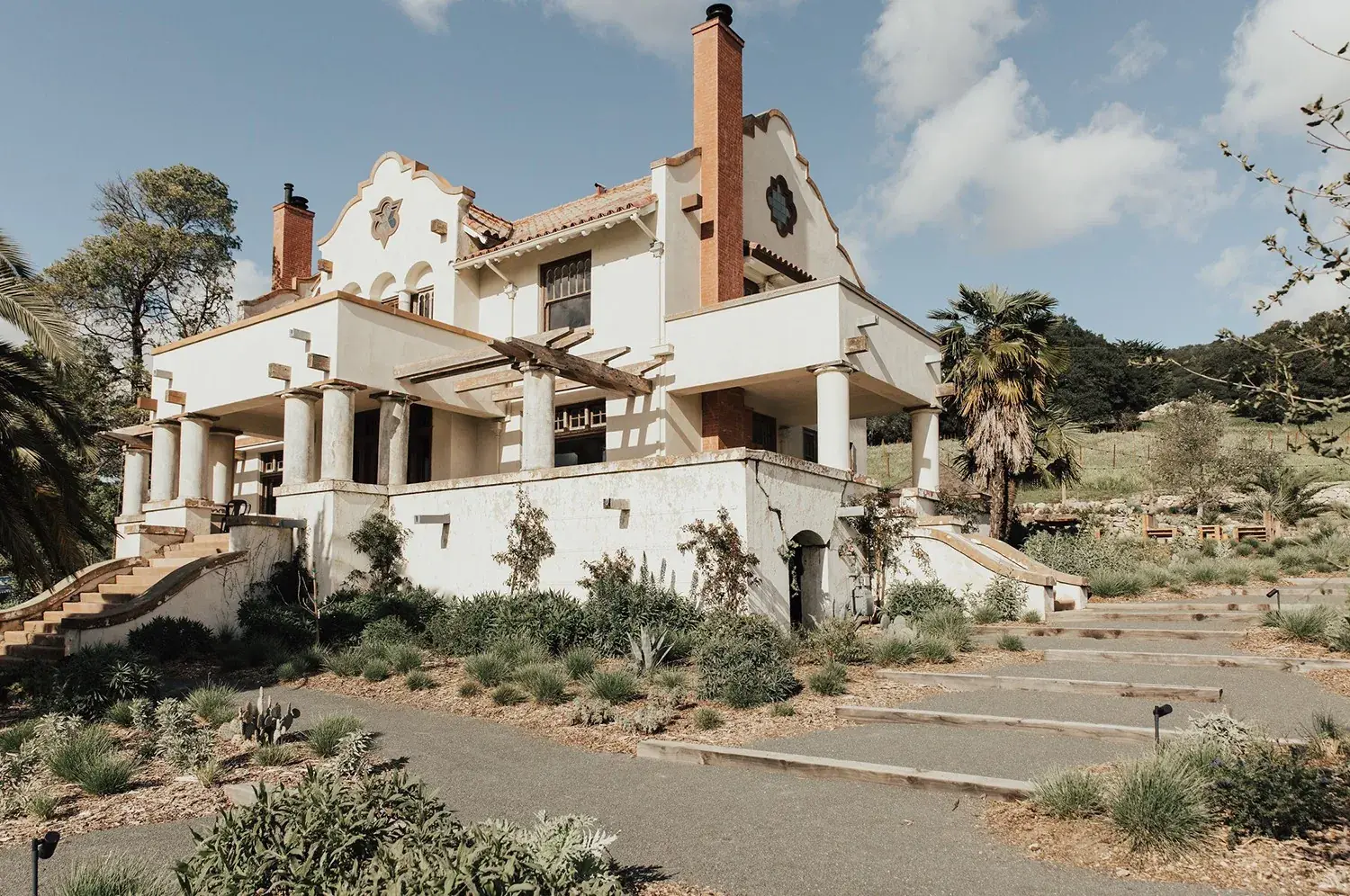 Be Enchanted at Passalacqua
Transport yourself to the Italian countryside at Passalacqua, where sweeping views of vine-covered slopes evoke Tuscany's wine regions. This intimate, family-run winery specializes in single-vineyard Pinot Noir and Chardonnay that express Healdsburg's unique terroir. Stone buildings scattered amongst ancient olive trees add old world romance.
Current-generation vintner Jessica Passalacqua continues her parents' legacy by making wines of elegance and balance, like their Meyer lemon-scented Chardonnay and silky Pinot Noir redolent of wild strawberries. Whimsical labels featuring mythological figures relate the wines' magical qualities.
Much of the winemaking occurs within a ivy-draped grey stone barn built in the 1890s. Jessica still uses the original basket press to gently separate skin and juice. Outdoor seating lets you take in birdsong and lush vistas while sampling.
Visits feel less like a standard tasting and more like stopping by a friend's private estate in the Italian countryside. On quiet weekdays, you may have the whole place to yourself. Wander among the olive trees and let yourself be enchanted by Passalacqua's charms.
Enjoy Organic Wines at Porter-Bass
Specializing in organic, estate-grown wines, Porter-Bass emphasizes sustainable practices in both the vineyard and winery. Their bright tasting room pours Chardonnay, Sauvignon Blanc and Pinot Noir crafted to transparently express their origins in the Russian River Valley.
Taste through Porter-Bass' current releases at an intimate counter setting or relaxing outdoor patio. Their crisp Chardonnays brim with green apple and pear notes, while the Sauvignon Blanc balances minerality with grapefruit zest. Red and blue fruit mingle in their medium-bodied Pinot Noir.
Just past the patio, a demonstration vineyard outlines Porter-Bass' organic techniques like nurturing beneficial insects and fungi to bolster vine immunity naturally. Nearby bee boxes provide pollination along with honey. Solar panels and recycled water systems further their light environmental footprint.
While small in scale, Porter-Bass delivers an enlightening tasting experience marked by passionate education and wines made with minimal intervention using their own organically grown grapes.
Savor Sparkling Wines at J Vineyards
No Healdsburg winery tour feels complete without a stop at J Vineyards' lavish grounds, where an imposing iron gate welcomes guests onto the sprawling McMurray Ranch estate. Founded in 1986 as one of Sonoma's first exclusively sparkling wine houses, J's tasting room provides a sophisticated space to sample their effervescent Brut and vintage-dated Cuvée made using the traditional Champagne method.
Made in a range of styles from vibrant Brut Rosé to a fruit-forward California Cuvee, J's bubblies all share a signature fine mousse texture. Guests in their opulent Bubble Room lounge can indulge in elevated food pairings of local cheeses, charcuterie, and caviar complementing the wines' toasty notes.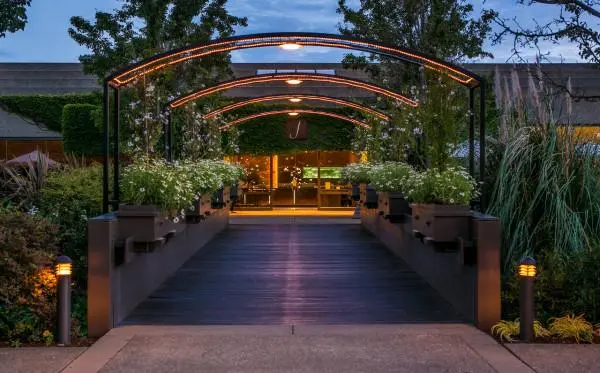 Out on the terrace, sweeping vineyard views unfold toward the Mayacamas Mountains. Periodically, winery historians offer fascinating tours spotlighting J's avant-garde winemaking history and vaulted underground aging caves dug into the hillside. Reserve your seat at the table or the bar to sip J's sparkling gems.
Get VIP Treatment at Bacchus Landing
For reserve wine pours and a true behind-the-scenes look, book Bacchus Landing's in-depth Pinot Noir and Chardonnay Tour & Tasting. Settle into their private lounge overlooking sun-dappled vineyards while their winemaker personally pours limited releases not available in the tasting room. Lunchtime pairings prepared by their private chef elevate the experience.
The seated tasting includes a side-by-side comparison of Bacchus' cellar-worthy Chardonnay and Pinot Noir. Learn how small changes in clones and oak treatment distinguish each vintage. After tasting, embark on an exclusive cave tour explaining their gravity-flow production and barrel aging that maximizes complexity and finesse.
Purchasing an estate here was a dream for Bacchus' founder. His passion comes through in the tour's thoughtful details and VIP service. Guests leave not only with outstanding wines, but deeper understanding of Bacchus Landing's winemaking vision rooted in quality and sustainability from grape to glass. Reserve your spot at the table for this intimate peek behind the curtain.
Pamper Yourself at Healdsburg Spas
When you need a break from wine tasting, Healdsburg's world-class spas provide the ultimate in relaxation and rejuvenation. The variety of spa experiences available means you can choose everything from luxe day retreats to couple's massages.
Relax at Harmon Guest House Spa
With its serene courtyard, soaking pools, and Zen decor, Harmon Guest House Spa creates an urban oasis in downtown Healdsburg. Their signature services incorporate custom essential oil blends and heated volcanic stones for deep muscle relaxation. Afterwards, continue unwinding in their tranquil lounge with complimentary herbal tea.
Escape starts in Harmon Spa's calming indoor spaces where minimalist Asian furnishings and trickling water features set the mood. Opt for one of their customized massages blending Swedish, deep tissue, and shiatsu techniques to target problem areas. Therapists incorporate warmed stones into strategic points to amplify effects.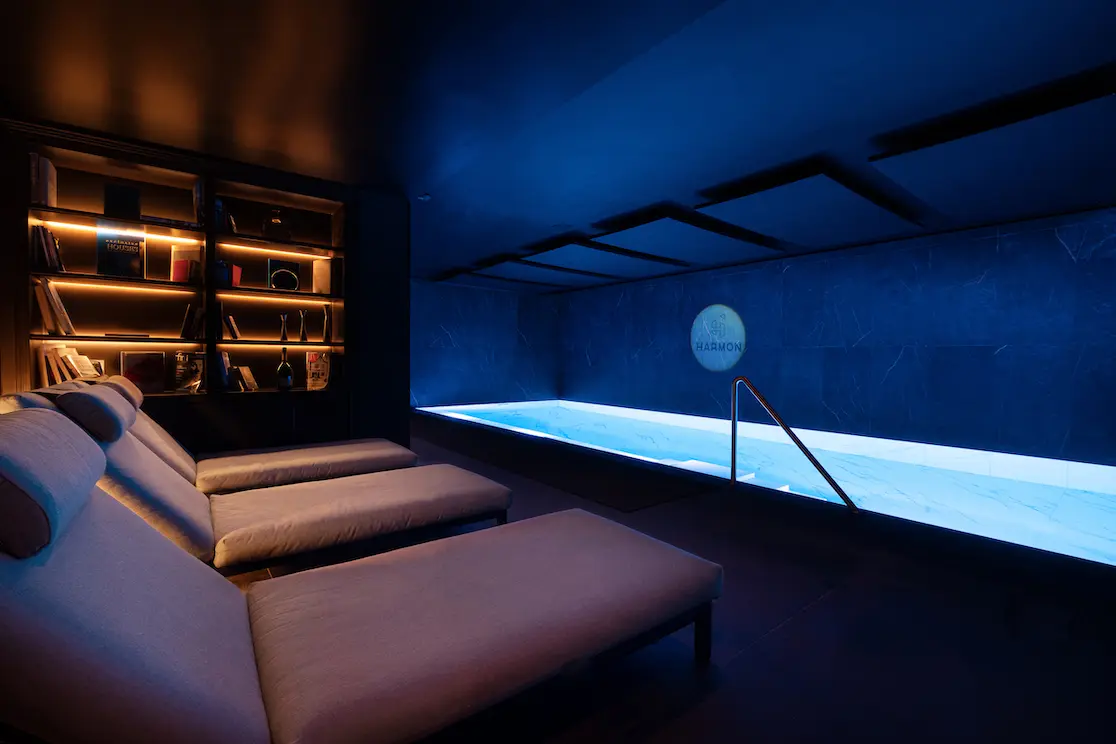 For full immersion, try their 90-minute Harmon Ritual beginning with a mineral salt exfoliation to smooth skin. Tension melts away during a 50-minute massage with oils tailored to your needs. It concludes with a facial using anti-aging products from Sonoma County's own Epicuren brand.
Outdoors, seclude yourself within a private soaking pool in the lantern-lit courtyard. No need to move afterwards - just curl up in the heated Serenity Lounge snuggled under blankets. Harmon's soothing experiences will leave you walking on clouds.
Get Polished at Spa Dolce Vita
For premier pampering, make a ladies' day out of Spa Dolce Vita. Tucked within the elegant Hotel Healdsburg, it offers skin care, massages, makeup services and nailcare in a relaxing environment. Signatures rituals like their DV Signature Detox incorporates exfoliation, mud wrap, and scalp massage for head-to-toe renewal.
Settle into Spa Dolce Vita's plush lounge and sip tea while reviewing their extensive treatment menu. Nourishing facials harness botanical ingredients like clarifying citrus oils or antioxidant-rich algae. Massages range from hot stone therapy to prenatal comfort. Mani-pedis showcase colors from Smith & Cult and Tom Ford.
For special occasions, book their Pretty Package with makeup, blowout and nail polish application. Or gather girlfriends for a relaxing afternoon beginning with their three-step DV Signature Ritual to remineralize skin before side-by-side massages. However you spend your time at Spa Dolce Vita, you'll leave polished to perfection.
Get Active Outdoors
Between hiking trails, cycling routes and waterways, Healdsburg delivers ample opportunities to embrace the crisp winter air through outdoor recreation. Pedal among the vines, hit the links or scout for migratory birds—you'll work up an appetite exploring Healdsburg's great outdoors.
Tee Off on Championship Greens
With acclaimed courses designed by Robert Trent Jones Sr. and other legends, Healdsburg entices golfers with scenic greens embroidered amidst vineyards and hills. The challenging loops at Tayman Park Golf Links unfold across wooded ridges and a wildlife sanctuary, while the Oakville Ranch course impresses with varied elevation and vistas.
Tayman Park's 18 holes traverse a habitat preserve, where hazards include oak trees along with native grasses and creeks. Berms and bunkers test your skills across 6,500 yards of play. A casual cafe provides sustenance after exertions on the course.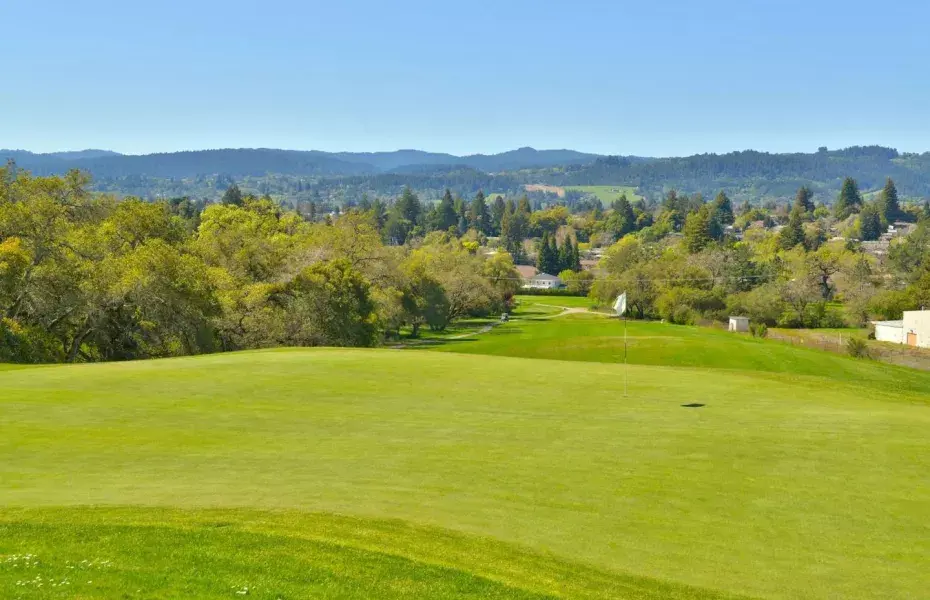 For more variety, Oakville Ranch winds through 140 acres of vineyards and olive groves with holes alternating between exposed plateaus and tree-lined dips. Their putting green and short game area help sharpen skills. Upscale Dry Creek Kitchen at Hotel Healdsburg even boasts a private putting green surrounded by zen gardens.
With these world-class greens, Healdsburg entices golfers to spend days outdoors mastering the undulating natural terrain and enjoying vistas between strokes. Book a tee time to experience the challenges and beauty.
Paddle the Russian River
For a family-friendly adventure suitable for all ages, paddle a kayak or canoe down the Russian River. This gentle waterway provides a peaceful glimpse of nature just minutes from downtown Healdsburg. Launch sites like Sunset Beach give access to beginner-friendly conditions to navigate by paddle power.
Gliding downstream near water's edge, you're likely to spot ducks, jumping fish, turtles, and elegant herons stalking the shallows. Near Wohler Bridge, keep watch for belted kingfishers with their dramatic crested plumage. Otters sometimes make cameo appearances.
Outfitters like River's Edge provide kayak and canoe rentals for self-guided exploration. They can shuttle you upstream so you leisurely float back to Healdsburg. Pack a picnic to enjoy streamside surrounded by forest and rolling hills before heading home relaxed, a little sore, and smiling.
Hike Skyline Wilderness Park
Just a short drive north of Healdsburg, Skyline Wilderness Park's rugged terrain delivers challenging hikes, panoramic vistas, and secluded woodland streams. The 30+ mile trail network traverses hills blanketed in oak and fir trees with routes ranging from flat and short to steep treks.
For eye-popping Napa Valley views, make the strenuous ascent up Copper Mine Trail. A more gradual uphill hike along Lake Sonoma Overlook Trail reveals wildflowers and waterfalls. Seek shady solitude walking along Goat Rock Trail through fern-filled forest.
Higher elevations offer cooler conditions, making Skyline a refreshing getaway on warm winter days. Pause to appreciate delicate lichens, gnarled manzanita trees and rushing creeks that sustain the landscape. Just 15 minutes from downtown Healdsburg, this pristine wilderness feels worlds away.
Whether you seek an easy stroll or challenging summit trek, Skyline's well-marked paths deliver nature's rejuvenating gifts. Check trailhead maps and pack ample water before lacing up your boots.
Go Birding on the Laguna de Santa Rosa
Encompassing wetlands, waterways and farmland, Laguna de Santa Rosa near Healdsburg provides vital migratory bird habitat. Join naturalists from the Audubon Society to spot ducks, songbirds, raptors and more during peak winter months.
This ecological complex contains multiple micro-habitats that migrating birds rely on for rest and nourishment while traveling the Pacific Flyway. Marshy areas harbor duck species like northern pintails, while flooded fields draw hungry sandpipers and plovers.
Sharp-eyed Lewis's woodpeckers frequent oak stands, where they use their lengthy tongue to snatch insects. Endangered tri-colored blackbirds shelter in reedy canal beds. Snow geese and swans overwinter in the thousands, blanketing certain fields in white.
Recording sightings and learning identification tips from Audubon's guides enhances the experience and minimizes disturbance to wildlife. With numerous sensitive species at home here, Laguna warrants quiet observation and care.
Learn Healdsburg's Local History
Beyond its plaza and wineries, Healdsburg overflows with historical buildings and monuments that tell the story of everyone from native peoples to pioneering settlers. Make time between tastings to explore these landmarks commemorating the town's fascinating journey.
Honor Tribal History at Museum of Sonoma County
This impressive regional museum illuminates over 10,000 years of Sonoma County history, with special focus on native peoples like the Pomo and Miwok who first inhabited the area. Authentic artifacts and exhibits explain how these tribes lived sustainably off the land's bounty of acorns, fish and game. Don't miss the reconstructed traditional tule house display.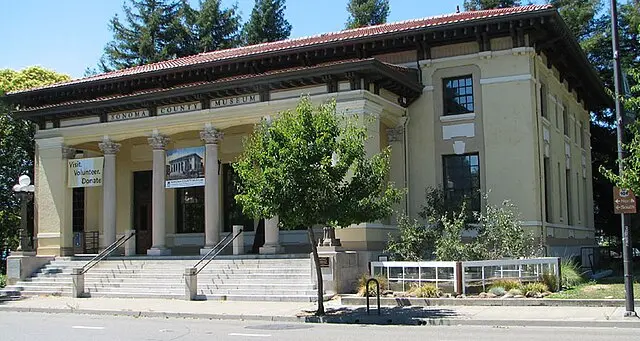 Travel Back in Time at Healdsburg Museum
Healdsburg Museum brings the town's 19th century history alive through engaging exhibits like an old-time print shop, general store and blacksmith shop equipped with original artifacts. Knowledgeable docents share colorful stories and origins behind intriguing pieces like 19th century dresses, trunks brought by pioneer settlers, vintage dolls and more.
Discover Early Winemaking at Preston Vineyards
Preston Vineyards, the first organic winery in Sonoma County, preserves their original 19th century stone winery along with displays of historic winemaking equipment. Walk through the aging caves dug in 1896 and visualizing early wine cellar operations helps connect you to Healdsburg's viticulture roots. Preston's 90-year-old vines continue producing signature wines today using time-honored techniques.
Warm Up with Healdsburg Cuisine
When winter chill sets in, nothing hits the spot like rich, flavorful fare served up at Healdsburg's best restaurants. Fortunately, there's no shortage of exquisite eating establishments to satisfy any craving or occasion from casual lunches to fine dining overlooking the vineyards.
Start Your Day Right at Costeaux
This French-inspired bakery and cafe dishes up delicious pastries, quiches, crepes and breakfast sandwiches perfect for fueling up before a busy day of exploring. Stick to the classics like a ham and gruyere croissant or cinnamon brioche, or opt for something decadent like their bread pudding. And don't forget some macarons for later!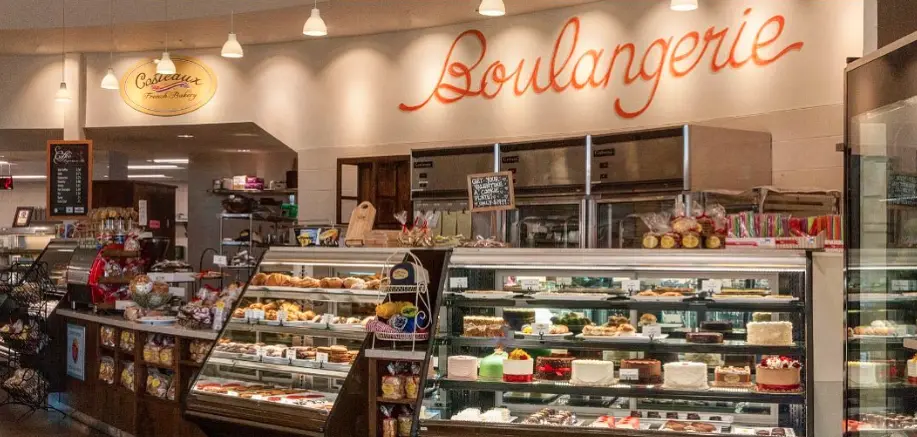 Sip Soup at Single Thread Farms
Single Thread Farms' 11-course Japanese-inspired tasting menu showcases ultra-fresh ingredients from their adjoining five-acre farm. While dinner here requires reservation and a hefty price tag, you can sample their stellar seasonal fare at lunchtime by reserving a seat at their casual soup bar which serves ever-changing, umami-packed hot soups paired with natural wines by the glass.
Go Big at Campo Fina
The rustic-chic Campo Fina dishes up family-style, carb-heavy Italian fare perfect for sharing. Their pizza oven produces crispy thin-crust Neapolitan pies, while the decadent lasagna and cheesy tortellini in brodo will warm you from the inside out. Come hungry and leave full and happy.
Indulge at Cape Fear Café
Tucked inside Healdsburg Bar and Grill, Cape Fear Cafe specializes in Southern comfort food with options like fried chicken, shrimp and grits, and crawfish étouffée that deliver homey satisfaction. Save room for their legendary desserts like hummingbird cake and warm peach cobbler, though lighter options like kale-pecan salad suit smaller appetites.
Get Romantic at Mateo's Cocina Latina
Intimate and sophisticated, Mateo's offers thoughtfully composed Latin American cuisine and perhaps Healdsburg's strongest cocktail program. Their tasting menu presents creative delicacies like mescal-cured salmon, Wagyu beef tataki and lobster set in a historic cottage wooden cottage aglow with flickering candles. Reservations are essential.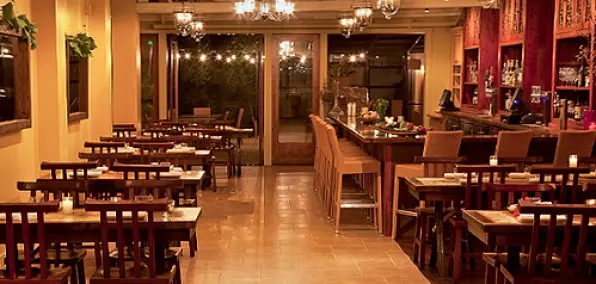 Find Your Healdsburg Lodging
Healdsburg provides no shortage of charming places for resting your head after an eventful day, spanning simple motels, sleek hotels and cozy rental cottages. Whether you prefer resort-style amenities or just a friendly host, these following options guarantee a peaceful slumber.
Live Large at Hotel Healdsburg
For a true taste of luxury, Hotel Healdsburg's spare, modern rooms include gas fireplaces, soaking tubs and pillowtop beds where you can sink into dreams between Frette linens. Their spa, putting green, swimming pool and acclaimed on-site restaurant complete the package. Perks like evening truffle popcorn and morning breakfast service make every guest feel special.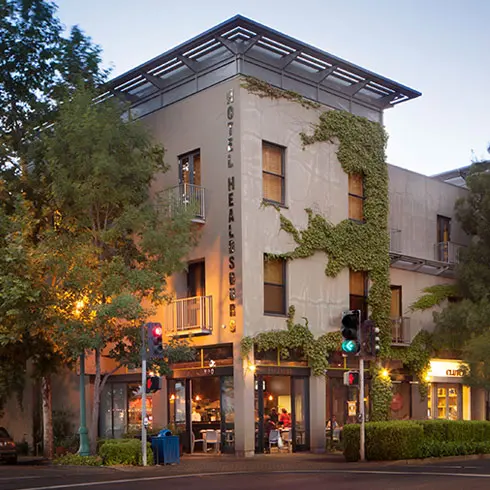 Find Tranquility at Harmon Guest House
Built around a serene courtyard with firepits and fountains, Harmon Guest House embraces Japanese simplicity in its zen-like rooms equipped with yoga mats and meditation cushions. Their spa focuses on holistic rejuvenation through treatments like sound healing, while their restaurant uses local, organic ingredients. It's an oasis of calm in central Healdsburg.
Rest Easy at Best Western
If you're looking for an affordable, dependable option that still provides comfort, the Best Western Dry Creek Inn hits the sweet spot. Their recently updated rooms offer a convenient location by the highway, free parking, mini-fridges and microwaves plus a complimentary hot breakfast to fuel up before heading out. You can't beat the value.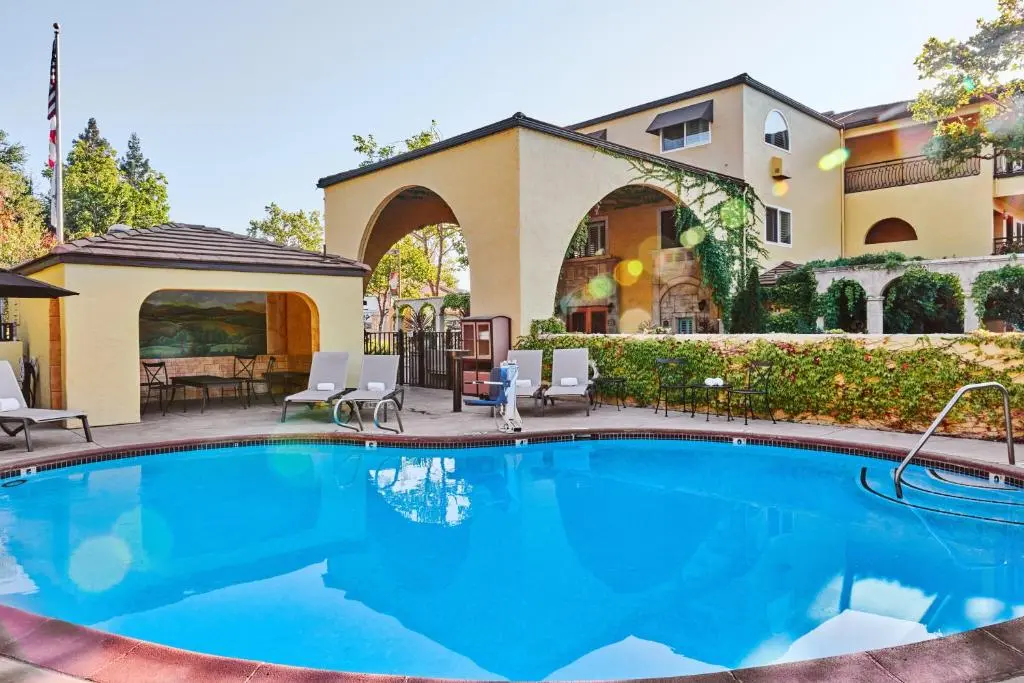 Discover More to Love in Healdsburg
While this covers the most beloved wintertime attractions, even more hidden gems await discovery in Healdsburg's welcoming folds. Wander off-the-beaten-path down side streets and country lanes to chance upon everything from tiny galleries and craft distilleries to roadside produce stands and working farms open for tours. Let serendipity guide you - you never know what delights lie around the next bend.
As this exhaustive guide illustrates, Healdsburg offers no shortage of memorable diversions and quintessential Wine Country experiences during the quieter winter season. From bustling holiday markets in its historic plaza to scenic vineyard ramblings and fireside evenings holed up in cozy restaurants, hotels and cottages, it's a winter wonderland that lifts spirits and warms hearts.
Whether you're looking for outdoor adventures, foodie discoveries, educational sightseeing or plain simple relaxation, Healdsburg proves an ideal wintertime destination to serve your cravings. So start planning that getaway now before the itch for a change of scenery becomes too strong. The treasures awaiting in Healdsburg will have you asking "why didn't I come sooner?" before you know it!