Romantic Things to Do in Hot Springs, Arkansas for Couples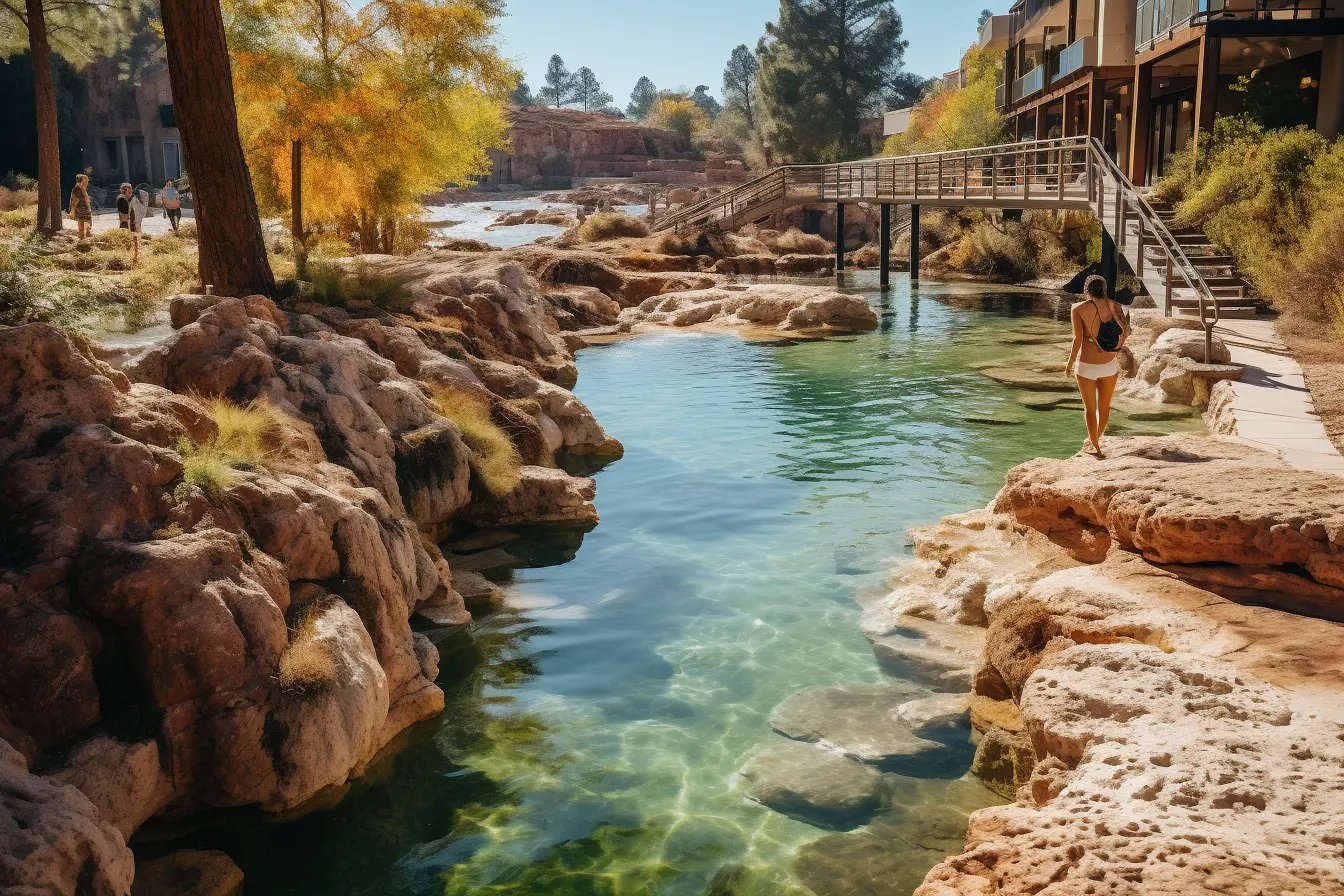 Known for its natural hot springs, Hot Springs, Arkansas is a charming and relaxing destination for couples looking for a romantic getaway. With its historic bathhouses, scenic mountain setting, and array of couples-friendly activities, Hot Springs offers many memorable ways for duos to connect and rekindle their bond.
This comprehensive guide covers the top romantic things to do in Hot Springs, from nostalgic attractions and outdoor adventures to intimate dining and rejuvenating spa treatments. We'll explore both historic and modern sites, organizing them based on location and theme. You'll also find recommendations for romantic restaurants and accommodations strictly within Hot Springs to complete your idyllic couples' vacation.
Taking a Dip in the Thermal Waters
The main draw of Hot Springs is its natural hot springs, which have been attracting visitors for centuries. Soaking in these soothing thermal waters is a quintessential romantic activity for couples.
Bathhouse Row
This iconic stretch along Central Avenue is home to a collection of beautifully preserved 19th and early 20th century bathhouses. Though they no longer function as baths, you can tour the elaborate facilities of the Buckstaff Bathhouse and Quapaw Baths & Spa for a glimpse into the glory days of bathing.
The Superior Bathhouse Brewery & Distillery lets you sample the local thermal spring water that made the bathhouses famous. Sip a craft beer or cocktail made with the mineral-rich water as you take in the bathhouse's stunning stained glass ceiling.
For the full bathhouse experience, head to the Quapaw Baths & Spa. Indulge side-by-side in a private thermal bath, followed by revitalizing spa treatments.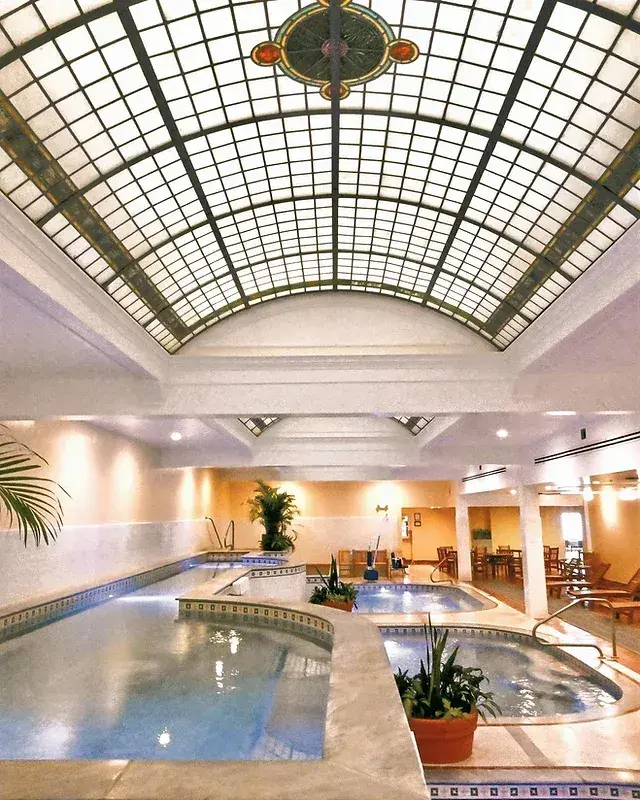 Hot Springs National Park
At the heart of downtown lies Hot Springs National Park, where you can soak up the supposed healing properties of the springs. The ornate Fordyce Bathhouse is the park's visitor center, with exhibits on the springs' history.
Behind the bathhouse you'll find the park's main hot spring fountain, where water flows directly from the thermal source. Fit in a quick hand or foot soak together in the steaming waters for free.
For a more immersive soak, head into the park's public bathhouse. Here you can soak in a private tub, a nostalgic throwback to Hot Springs' bathing tradition.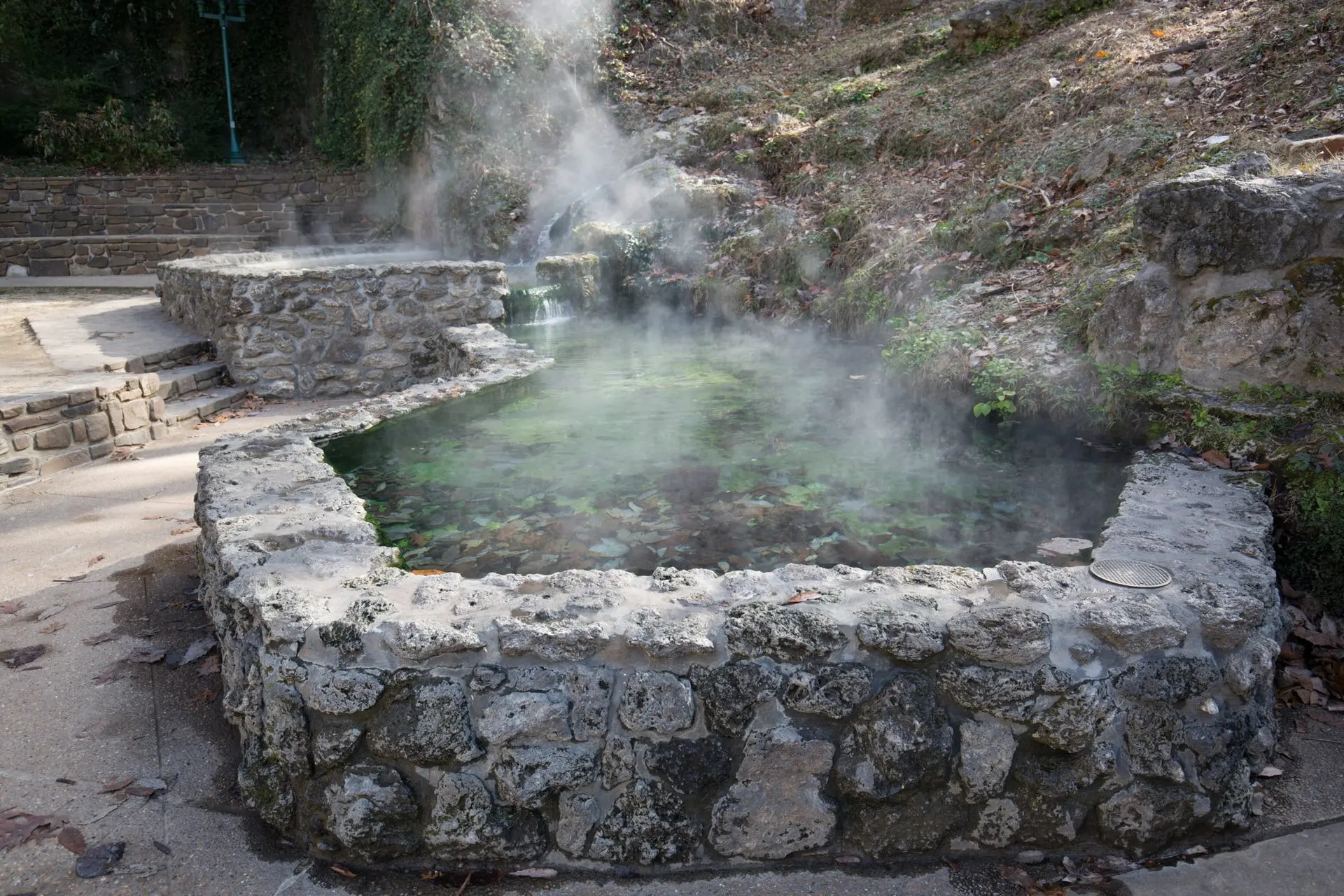 Gulpha Gorge Campground
Escape to nature at this campground nestled along the Gulpha Gorge canyon. Grab a campsite with your sweetheart and unwind side-by-side in the park's hot spring-fed swimming pool.
The tranquil setting, with scenic walking trails and views of the Ouachita Mountains, makes it an idyllic spot for couples. End your day cuddling around a campfire under the stars.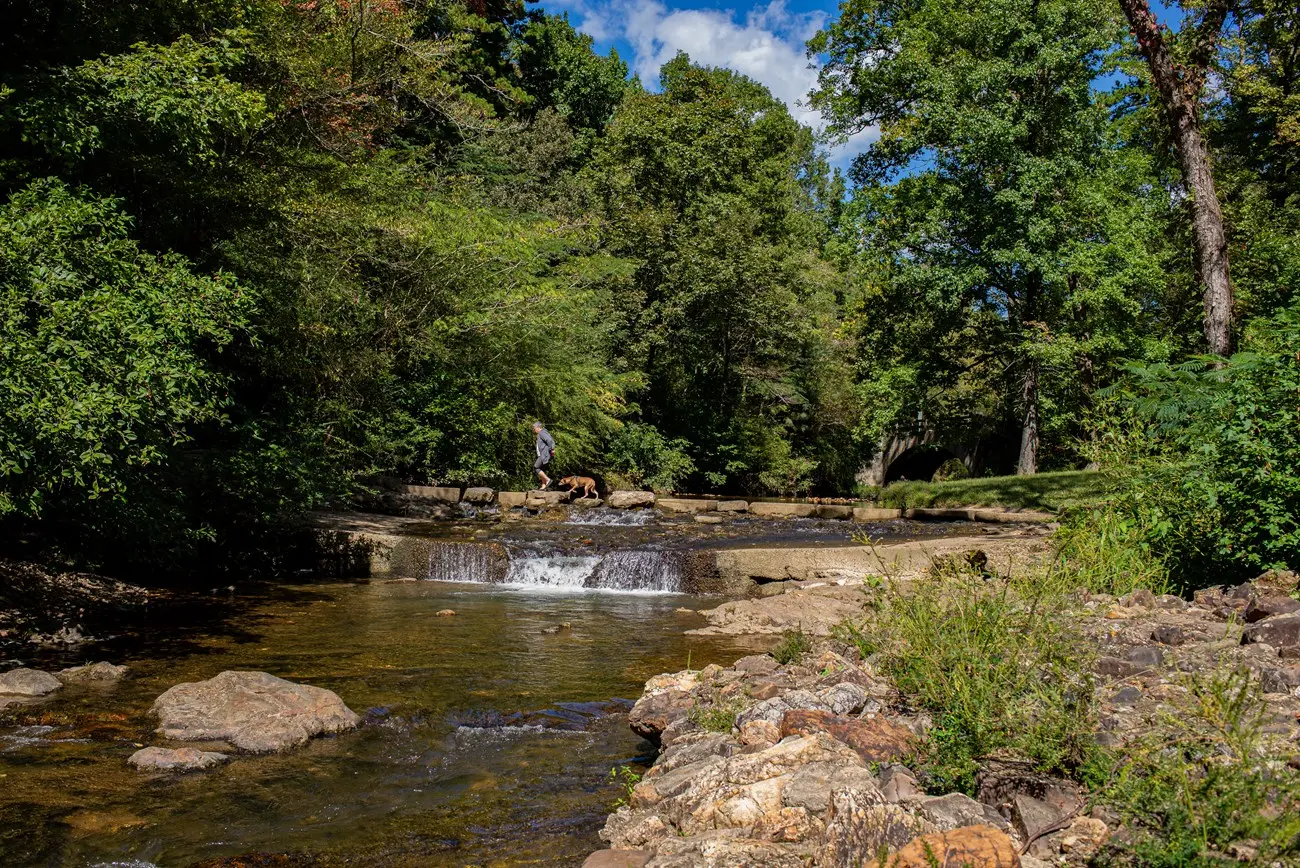 Romantic Activities for Nature Lovers
The stunning natural landscapes surrounding Hot Springs provide the perfect outdoor settings for romantic couples activities.
Hiking Hot Springs' Trails
One of the top things to do is exploring Hot Springs' hiking trails together. For panoramic views, climb to the summit of the West Mountain Trail overlooking the city.
Walk through the shady greenery of the Gulpha Gorge Trail down to the Gulpha Creek waterfall. Or meander through the gardens of the Garvan Woodland Gardens on its scenic trail system.
Pack a romantic picnic to enjoy at one of the trailheads or views. Stop to snap some couple selfies with the pretty scenery all around.
Boating on Lake Ouachita
Spend a relaxing day with your special someone boating on sparkling Lake Ouachita, nicknamed the "Queen of Arkansas Lakes."
Rent a motorboat, pontoon, kayak or canoe and spend the day swimming, fishing or cruising the pristine waters. Look for secluded coves and nature watching for wildlife. As the sun sets, enjoy picturesque views from the comfort of your boat.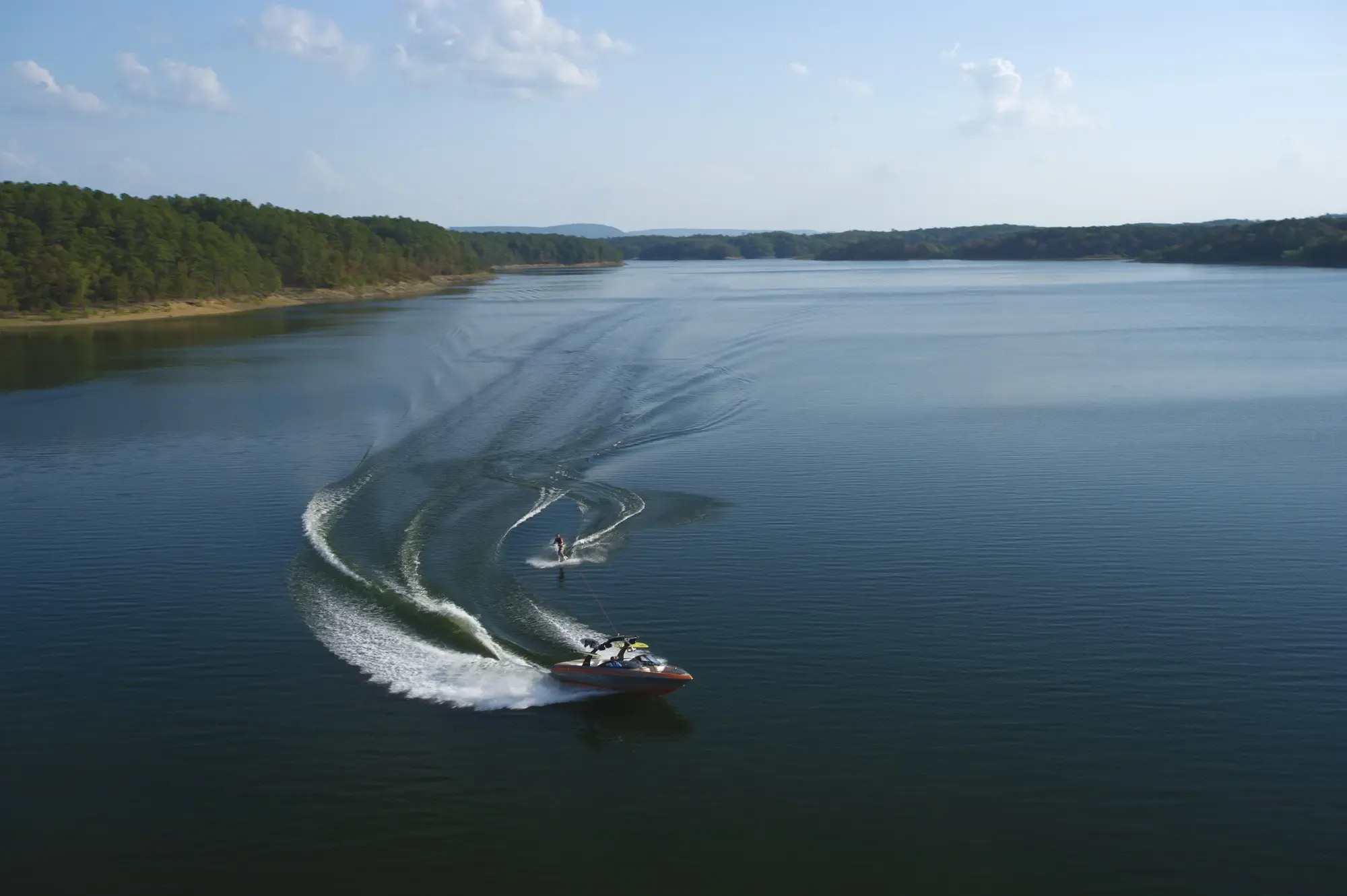 Horseback Riding
Experience Hot Springs' natural surroundings on horseback for a romantic excursion. Take a guided trail ride through the Ouachita National Forest, riding side-by-side through the pine forests and mountain scenery.
Many stables in the area also offer carriage rides for a fairy tale-esque couple's activity. Snuggle up in a horse-drawn buggy as you clip-clop through woodland trails.
History & Culture
In addition to natural beauty, Hot Springs has a fascinating history and unique culture. Exploring historic sites and museums together provides insight into the city's romantic past.
Gangster History Tour
Hot Springs' wild, mobster-laden history in the 1920s and 30s adds an alluring touch of romance and intrigue for couples exploring its past. Take a guided gangster history tour to literally walk in the footsteps of legendary mobsters like Al Capone, Bugsy Siegel, Lucky Luciano and more who flocked to the city.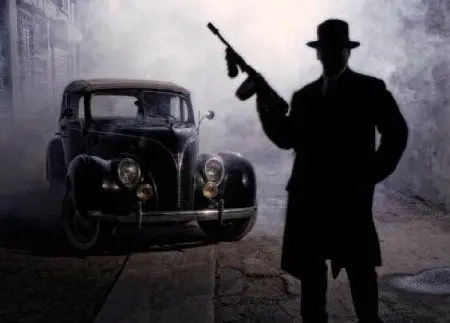 The tour takes you back to Hot Springs' glory days as an illegal gambling and bootlegging hot spot. You'll see the former haunts and hideouts of Capone and his cronies, learning fascinating history and tales of the era. Drive past Capone's one-time apartment suite where he operated his mob dealings. See the East Bathhouse that housed an illegal casino. Capone even took baths in tubs No. 222 and No. 223 - see the very tub he soaked in while running rackets.
Make a stop at the famous Ohio Club, one of Capone's favorite gambling spots and speakeasies. Inside, you'll find a bar decorated with original gambling machines and photos of famous patrons. Belly up to the bar for a drink where Capone once played blackjack and learn how a secret tunnel allowed illegal booze to flow freely to patrons. Outside, stand on the sidewalk where Capone was famously photographed and see the Municipal Auditorium across the street, the site of one of Capone's major bootlegging operations.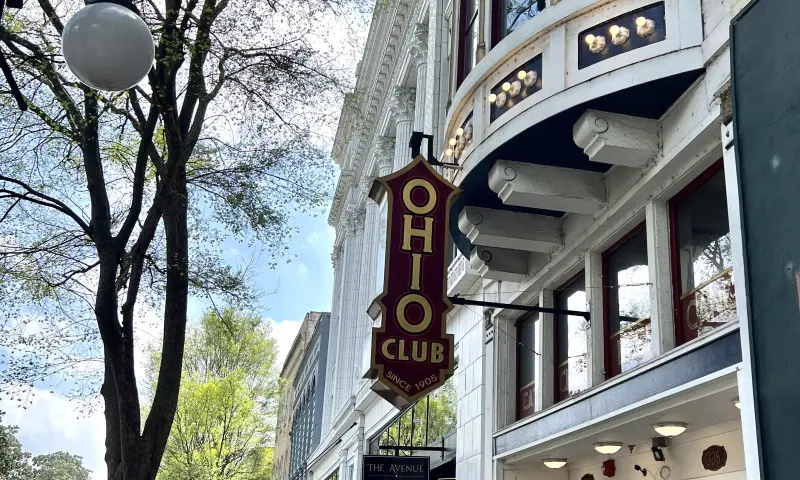 Other top highlights include the former Arlington Hotel East Wing on Ouachita Avenue. Though now demolished, this grand addition once housed a lively casino and bookie joints frequented by mobsters. Drive by what was the Hotel Marion, another popular mob stop with speakeasy nightclubs like the Hotel Marion Club Room - you can glimpse the nightclub space through a set of doors.
The tour brings Hot Springs' sordid past to life. You'll gain fascinating insight into this romantic "Sin City of the South" era, when Hot Springs was a haven for glamorous illegal dealings among America's most notorious mobsters.
Historic Trolley Tours
For an entertaining overview of Hot Springs history and culture, hop aboard one of the city's historic trolley tours with your sweetheart. Knowledgeable guides will navigate through the historic downtown area in authentic 1920s-style trolleys, pointing out significant landmarks and telling interesting stories from Hot Springs' storied past.
Trolley tours allow you to comfortably see the major bathhouse district sites along Bathhouse Row. Learn about centuries of bathing history as you roll past the stately Buckstaff Bathhouse, Quapaw Baths & Spa, Lamar Bathhouse and more. Hear interesting trivia about the baths, which drew everyone from European royalty to 1930s Hollywood stars for the acclaimed healing waters.
You'll also glide by important gangster-era attractions, like the Ohio Club where Al Capone spent time gambling. See Hot Springs landmarks from when the city was America's original resort town and playground for the elite, like the ornate early 1900s Hotel Hale. Photo stops allow you to hop off to admire architecture and snap pics with your sweetie.
In addition to bathhouse and gangster history, guides share amusing tales of famous past visitors. Hear how Babe Ruth loved visiting Hot Springs baseball training camps so much he'd sneak away from Yankee training to play here. Learn how world-famous pianist Liberace first performed in the city. You'll gain insight into Hot Springs' glamorous past as a hideaway for celebrities, musicians, politicians and athletes.
For a touch of romance, the Ozark Romance trolley includes champagne to toast the sights with your darling. Or enjoy melodies from a live singer crooning love songs as you tour past rose gardens and fountains. However you choose to experience it, seeing the city's sights by vintage trolley makes history come to life.
Lodging
You'll need somewhere dreamy to rest your head after days packed with couples activities. Luckily, Hot Springs offers many romantic accommodations perfect for a couples getaway.
Historic Hotels
For old-world ambiance, book a room at one of Hot Springs' historic hotels, many of which date from the city's heyday as a luxury retreat. The Arlington Hotel transports you to the 1920s with its grand lobby, ritzy rooms and rooftop garden. The Waters Hotel pairs Victorian-style rooms with trendy dining and pools. For a quainter historic stay, hotels like the Velda Rose or Hotel Hale offer historic charm on a boutique scale.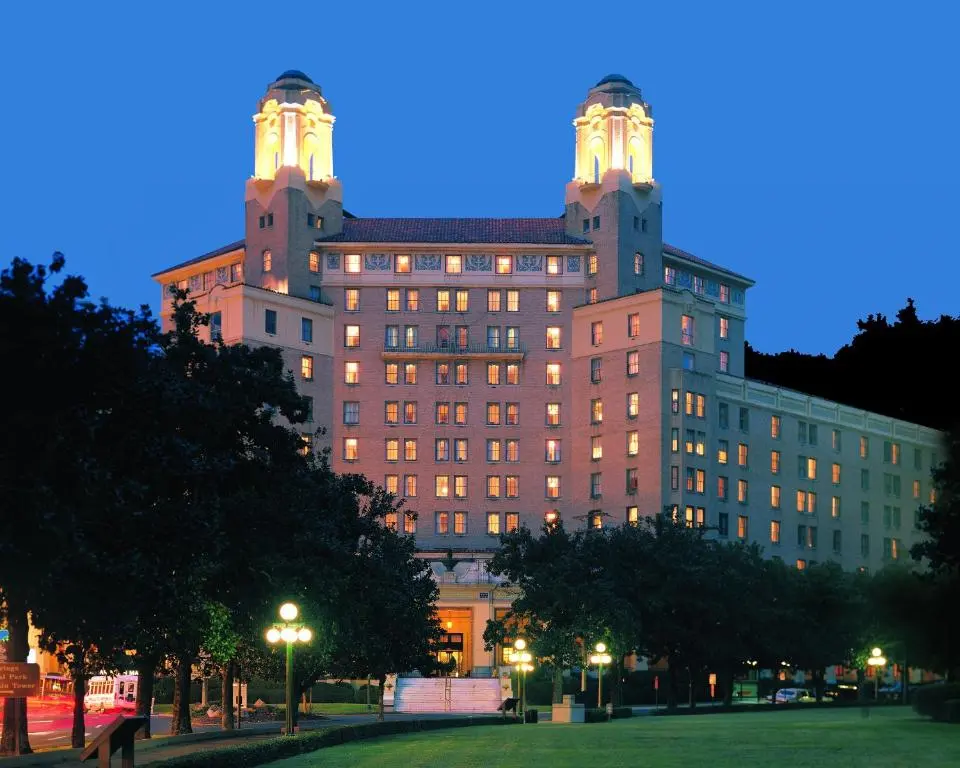 Cozy Cottages
Find your own romantic hideaway at one of Hot Springs' adorable cottage rentals. Tucked away on wooded hillsides and quiet streets, these small-scale rentals let you fully relax in privacy and comfort.
Choose a standalone cottage at spots like Pine Hill Cottages or Piney Grove Cottages, with amenities like outdoor hot tubs for two, fire pits and sun porches. Or opt for a cute historic "motor court" cottage at spots like Alpine Motel or Cottages at Redbud Valley, bringing on the retro vibes.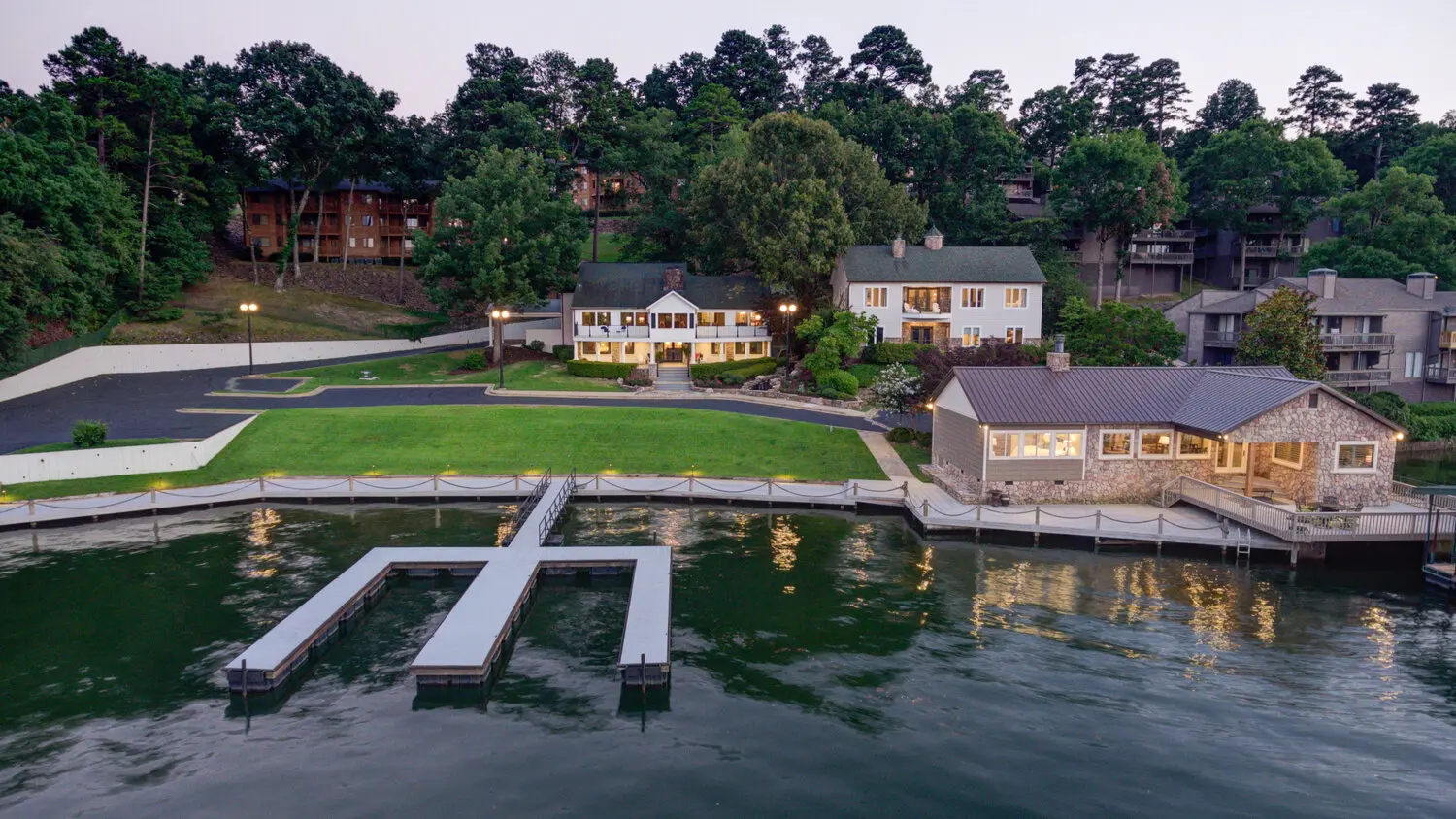 Spa Resorts
Treat yourselves to a full-service couples spa getaway at one of Hot Springs' luxury wellness resorts. Book treatments like massages, body wraps and hydrotherapy at spots like Quapaw Baths & Spa or Courtyard Marriott Spa. After pampering sessions, unwind in the resort pools or take a private thermal bath.
Buckstaff Bathhouse offers an authentic bathing experience with historic tubs and attendants. Complete the health journey with nutritious cuisine and nature walking trails.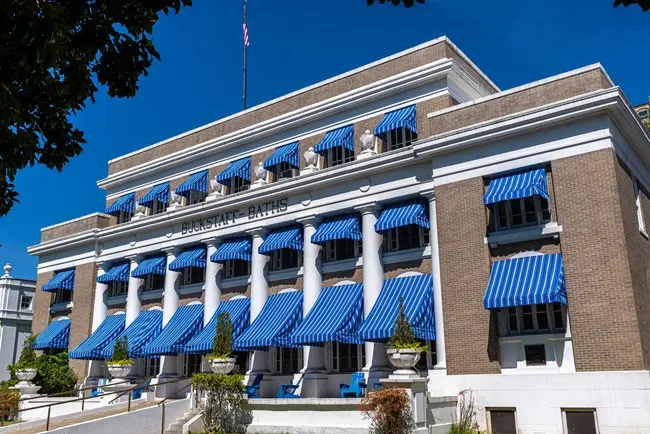 Cozy Cabins & Glamping
For a truly natural romantic retreat, book a woodsy cabin or luxury glamping site. Tucked amidst the pines, Shangri-La Resort's cabins have private hot tubs overlooking the river - perfect for stargazing with your love. Set up "camp" in style at places like Wilderness Oaks Resort, with canvas tents outfitted with plush beds and outdoor showers. Wake to mountain views and birdsong as you snuggle up outdoors.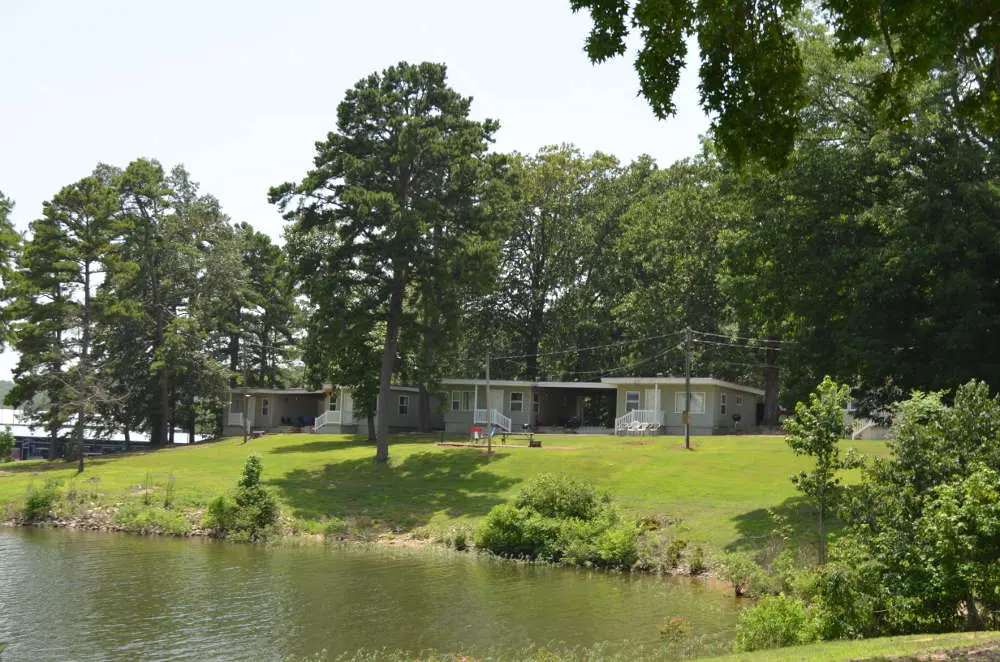 Romance Itinerary Ideas
With so many romantic options in Hot Springs, it can be hard to narrow them down. Here are some recommended 2-3 day itineraries to help you plan an idyllic couples getaway:
Luxury & Pampering Retreat
- Day 1: Check-in to Quapaw Bath & Spa. Spend the day touring Bathhouse Row and soaking in a private bath. Enjoy a couples massage followed by an intimate dinner at Luna Bella.
- Day 2: Start with room service breakfast then head to Garvan Woodland Gardens for a nature walk. Have a picnic lunch on the grounds. In the afternoon, indulge in spa treatments and relax by the pools. Close out the day with a romantic dinner at 1877 Club.
- Day 3: Check out and head to Gulpha Gorge Campground. Set up your tent then soak in the hot spring-fed pools. Hike to the waterfall before dinner under the stars at your campsite.
History & Adventure Getaway
- Day 1: Take the gangster history tour around town then enjoy pub food and drinks at Superior Bathhouse Brewery. Wander the Cultural Trail public art installations before turning in at The Waters Hotel.
- Day 2: Grab breakfast to-go and head to Lake Ouachita for a day of boating and swimming. Enjoy a picnic on your boat. In the evening, stroll the shops downtown before dinner at Arlington Dining Room. Cap it off with a nightcap at Ohio Club.
- Day 3: Pack a picnic breakfast and hike the West Mountain trail for views overlooking town. After, explore the Fordyce Bathhouse exhibits. Drive up to Shangri-La Resort for the night and soak in your cabin's private hot tub.
Small Town Charm & Nature
- Day 1: Book a quaint historic cottage like Piney Grove Cottages. After checking in, walk downtown to Superior Bathhouse Brewery for drinks and music on the patio.
- Day 2: Start with breakfast downtown before a horseback trail ride through the Ouachita National Forest. Drive out to Lake Ouachita for an afternoon swimming and boating. Enjoy sunset views from your kayak.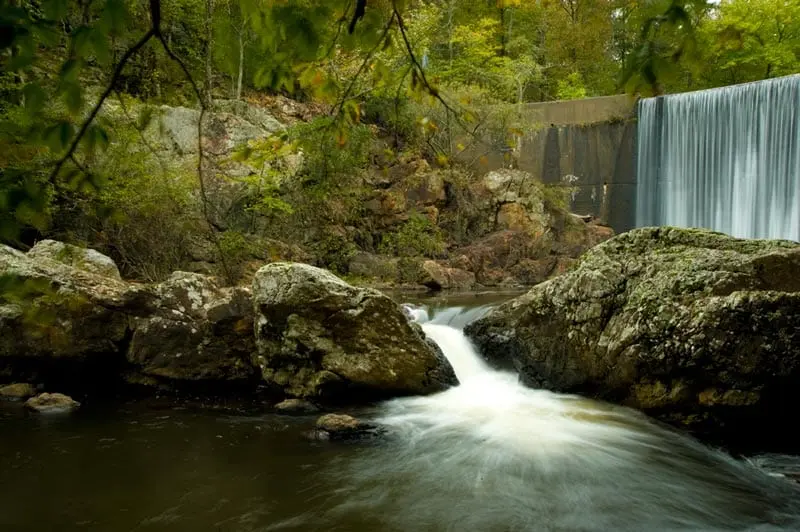 - Day 3: Sleep in then visit the farmer's market for picnic supplies. Spread out at Gulpha Gorge Campground and picnic near the creek. Hike to the waterfall before spending the afternoon in the hot spring pool.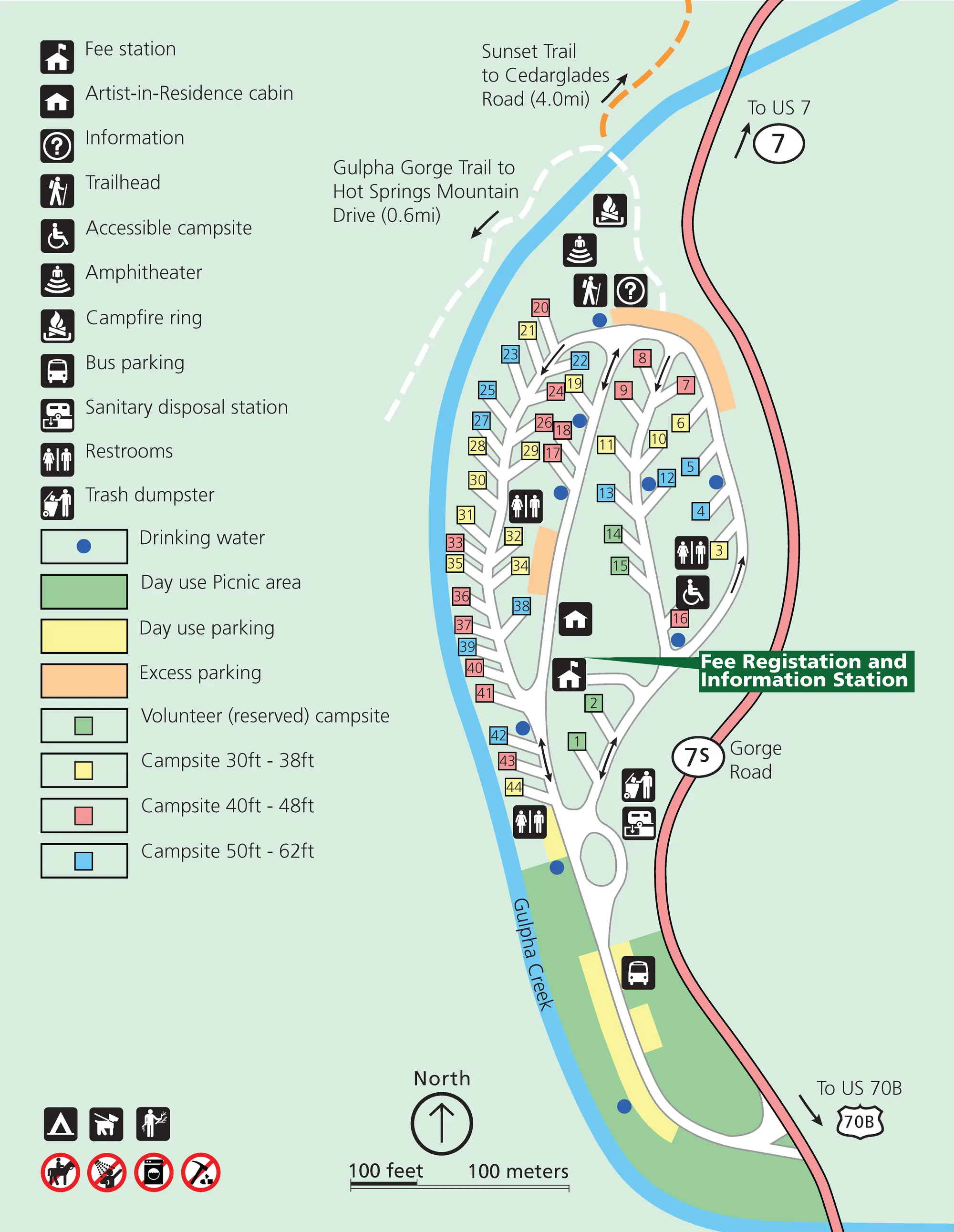 Conclusion:
With its stunning natural scenery, rich history, rejuvenating thermal waters and array of couples-friendly activities, Hot Springs, Arkansas provides the recipe for an unforgettable romantic getaway. This comprehensive guide outlined the wealth of romantic things to do to help couples connect, relax and spark new adventures together.
From nostalgic glimpses into Hot Springs' storied past in its bathhouses, gangster tours and old-world hotels, to active outdoor couple experiences like hiking, boating and horseback riding in the Ouachita mountains - Hot Springs has it all. The city's unique history and culture shine through in attractions like the artistic Culture Trail and Historic Trolley Tours.
After action-packed days exploring, savor intimate meals at restaurants like Luna Bella and Superior Bathhouse Brewery before retreating to romantic lodgings ranging from cozy cottages to regal hotels. The possibilities for quality time with your sweetheart are endless.
While soaking in thermal baths is a quintessential couples' activity, even just walking Bathhouse Row hand-in-hand admiring the architecture makes for a special memory. Outdoor enthusiasts will find their piece of paradise paddling across Lake Ouachita or strolling through gardens abloom.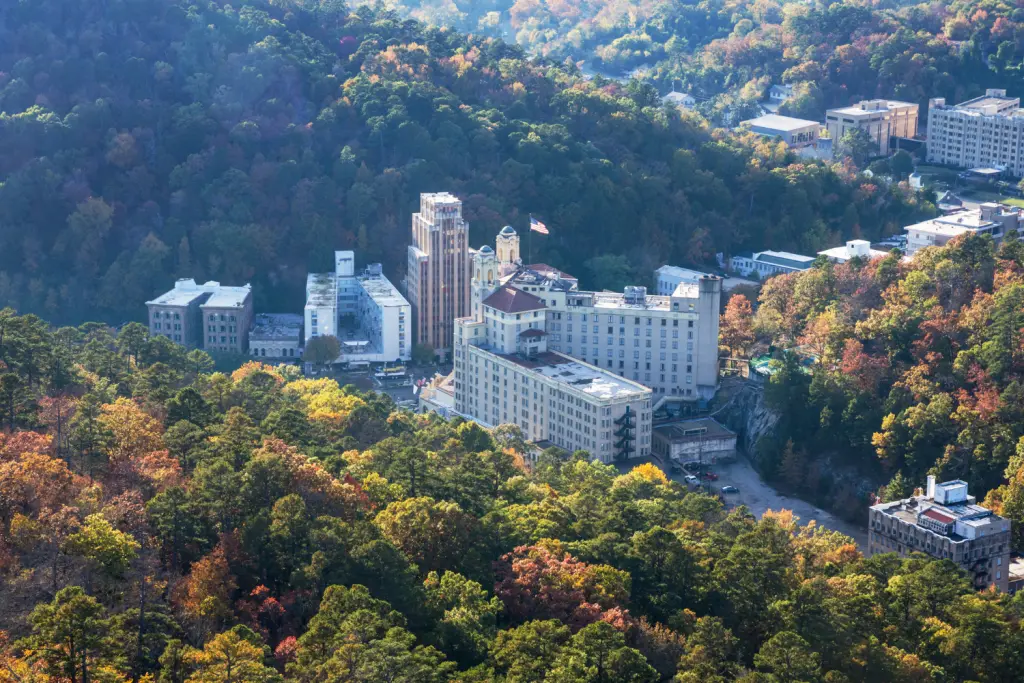 Learn something new about your partner hearing their reaction to the city's notorious mobster past, or surprise them with tickets to a show at the fully restored 1928 Arlington Hotel theater. No matter your travel style, Hot Springs' diversity ensures you'll create magical moments together.
When it's time to relax after days spent discovering area treasures, find your own healing waters. Unwind in a private mineral bath or spend the evening letting dinner and drinks at Superior Bathhouse Brewery transport you back in time.
End the trip on a high note dancing the night away to live music on a downtown patio, or cozied up to your sweetie on the balcony of your historic hotel room as the glittering city lights spread out before you. Hot Springs has a way of bringing couples closer, whether through peaceful relaxation or new adventures that turn into treasured memories.
Let Hot Springs ignite a spark between you and your significant other. Make time to enjoy leisurely soaks and dinners built for two in between your discoveries. Return home feeling refreshed, renewed and reconnected after days spent focusing on each other in this charming, romantic getaway spot.