Things To Do in Ironwood, Michigan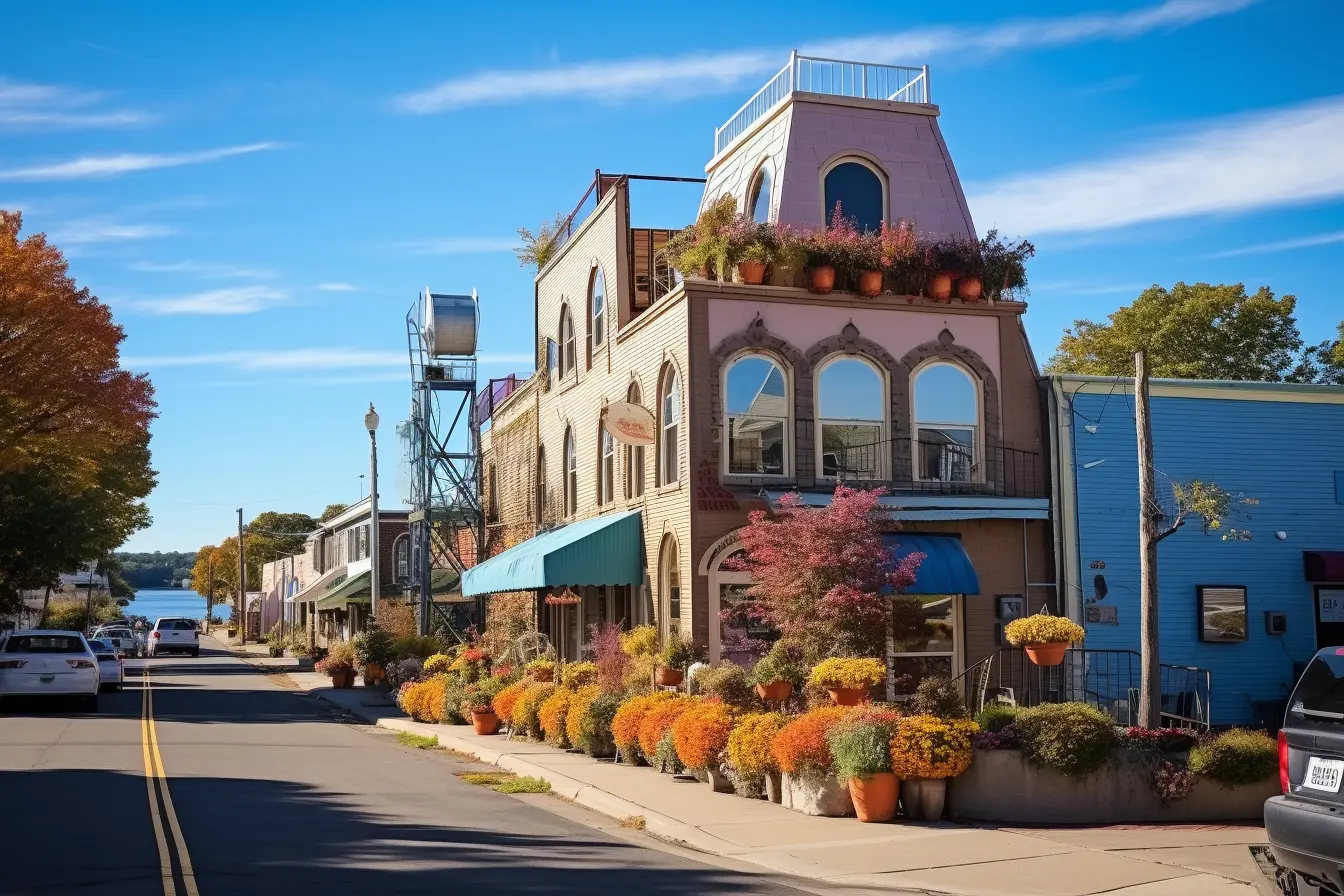 Nestled within the westernmost reaches of Michigan's Upper Peninsula lies the small yet vibrant city of Ironwood. Though only home to around 5,000 residents, Ironwood packs a surprising punch when it comes to attractions and activities.
From its pioneering past in the iron ore and lumber industries to its plethora of four-season outdoor recreation, Ironwood offers visitors a delightful blend of rich history, natural splendor, and modern amenities. Whether you're passing through for a day or lingering for a week, Ironwood has something memorable waiting around every corner.
Let's dive into some of the most iconic and noteworthy things to do in Ironwood, Michigan! We'll span from north to south through this robust town, uncovering historic hotels, lively eateries, cultural landmarks, and stunning landscapes along the way. You'll get a taste of what makes Ironwood so special.
Historical Sights
Ironwood's illustrious history as an iron mining and timber hub left behind more than just iron and lumber. Take a journey into Ironwood's pioneer past with these fascinating historical attractions.
Ironwood Historical Society and Museum
Ironwood's history is intricately showcased within the Ironwood Historical Society and Museum. Located downtown on E Aurora Street, this museum delves into how massive iron ore deposits led to the area's 19th century mining boom. Peruse exhibits on the lumber industry, immigrant settlers, and local architecture. Stand in awe before the towering Longyear #28 steam shovel, an iconic relic from underground mining operations. From mining equipment to vintage photographs, the Ironwood Historical Society and Museum immerses you into the region's rugged foundations.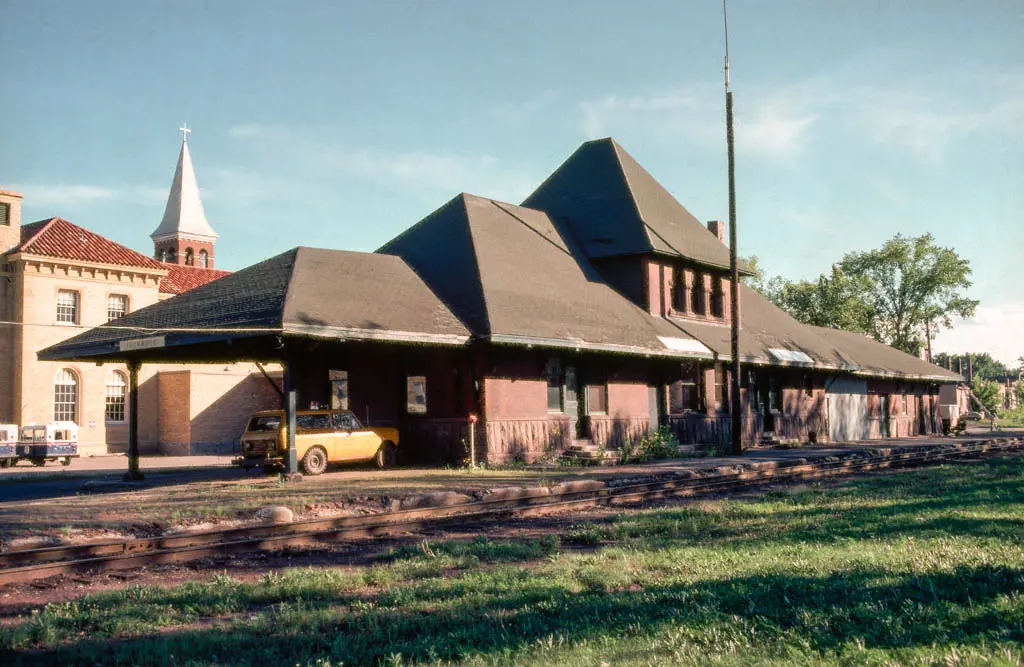 Ironwood Theatre Complex
Downtown Ironwood comes alive at the Ironwood Theatre Complex. What was once a vaudeville hall, movie theater, and city auditorium now serves as a venue for concerts, performing arts, and community events. Take a tour to admire the well-preserved early 20th century architecture, including ornate murals and gilded accents. Catch a show to relive Ironwood's prime as a regional entertainment hub. Whether you peek behind the curtain or snag a seat for a performance, the Ironwood Theatre Complex offers an enriching glimpse into the past.
Ironwood Carnegie Library
While mining put Ironwood on the map, education and culture took deeper root through landmarks like the Ironwood Carnegie Library. Funded by steel magnate Andrew Carnegie and built in 1915, this neoclassical building was Ironwood's first public library. It now stands regally on E McLeod Avenue as a treasured community center. Browse the children's section for reading nooks, admire original furnishings like antique globes and card catalogs, or study historic photos of Ironwood. From its beginnings to today, the Ironwood Carnegie Library remains a pillar of learning.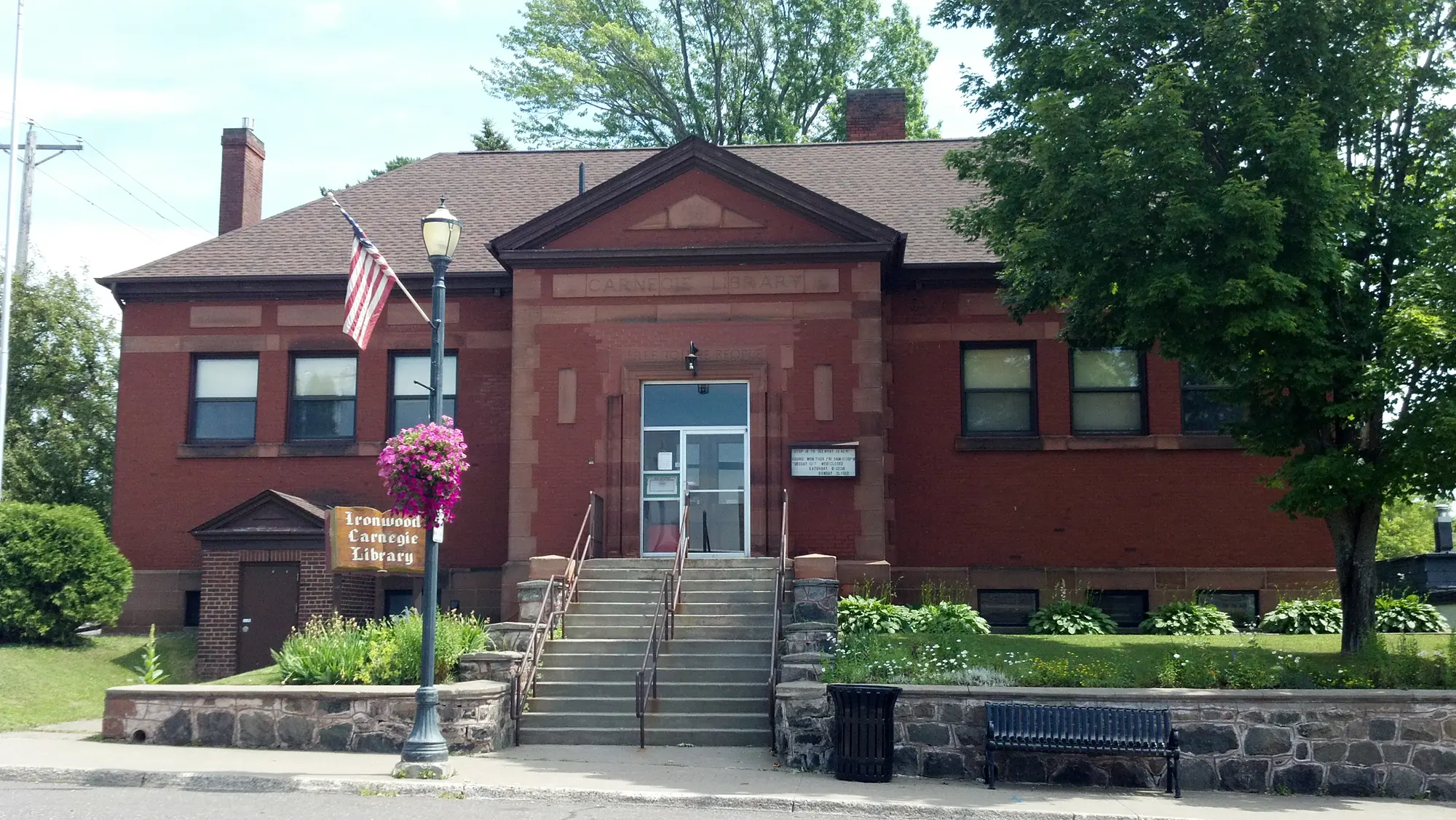 Ironwood Memorial Building
Honoring soldiers from Gogebic County who served in WWI sits the stately Ironwood Memorial Building. Located adjacent to Ironwood City Hall, this neoclassical structure was erected in 1923 using local sandstone and brick. Beyond the Doughboy statue out front lies a lobby adorned with Italian marble, a 1,500 seat auditorium, and the original clockworks to ring the bells. Catch a touring musical act or community event within its historic walls. The Memorial Building stands testament to Ironwood's resolve and sacrifice.
Outdoor Recreation

Beyond its bevy of historical attractions, Ironwood's variety of outdoor recreation is arguably its biggest draw. Let's uncover the top natural spots and activities around Ironwood to work up an appetite!
Black River Scenic Byway
Nature takes the wheel on the majestic Black River Scenic Byway. Hop in your car to traverse 47 miles of dense forest, roaring rapids, hidden waterfalls, and sweeping vistas. This route follows the Black River's path through the Chequamegon-Nicolet National Forest, curling past cliffs, springs, swimming holes, trailheads, and campgrounds. Pack a picnic or your fishing pole to stop at waysides like Potawatomi Falls or Secret Falls. With rugged terrain around each bend, the Black River Scenic Byway is a stunning tour of Ironwood's backyard wilderness.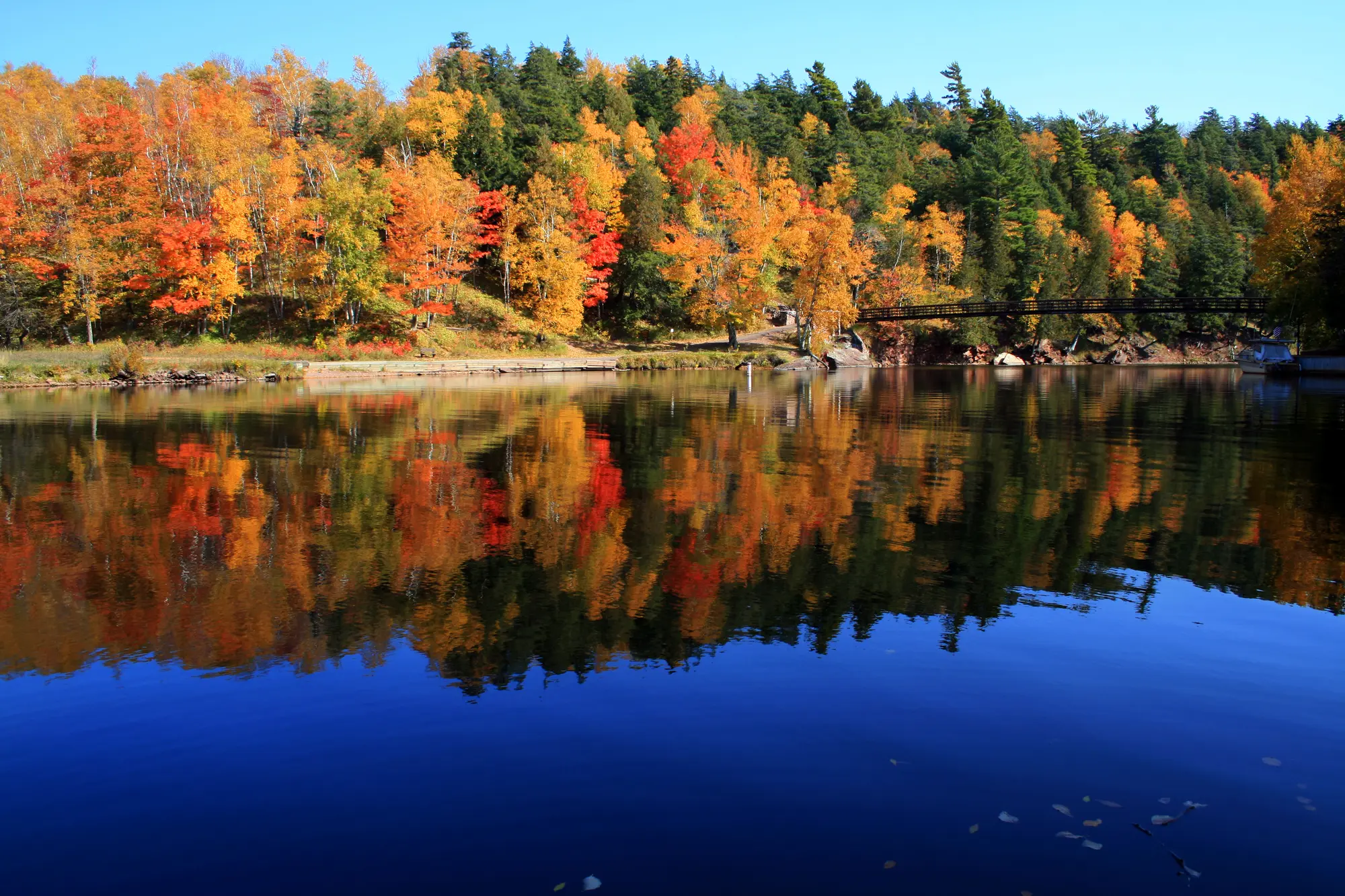 Copper Peak Adventure Ride  
Reach great heights in Ironwood - literally - with a thrilling trek up Copper Peak. Once the site of a ski jump, this iconic state park feature soars 501 feet for panoramic views. Ride the world's tallest aerial tram to the observation deck, then hike or bike down. Come winter, Copper Peak transforms into a tubing and sledding hill, or bring your skis and snowboard to carve down expert terrain. However you choose to experience it, Copper Peak is Ironwood's most beloved and breathtaking landmark.
Ironwood Mountain Bike Trails
Grab your helmet for an adrenaline-pumping mountain biking adventure in Ironwood! The Ironwood ridges and valleys cater to mountain bikers of all skill levels with the IMBA Epic-designated Copper Harbor Trails. Test your technical prowess on the gnarly Topside Trails, then wind down riding the NC-17 Trails across ski hills. Nearby, the Wolverine Trails deliver a family-friendly ride through the forest. With over 45 miles of purpose-built mountain bike trail around Ironwood, you'll find acclaimed routes to shredded.
Gogebic Range Trail Authority Hiking Trails
Lace up your hiking boots to walk Ironwood's wild side. The Gogebic Range Trail Authority maintains over 100 miles of scenic hiking trails. Test your endurance summiting Mt. Zion, a 1,860 foot peak with panoramic vistas. Traverse the 1,000 foot sheer cliff bands of Superior Falls. Trek through the solitude of the Sylvania Wilderness or the legendary Porcupine Mountains. With so many hiking trails interconnected through stunning scenery, Ironwood is a haven for hikers.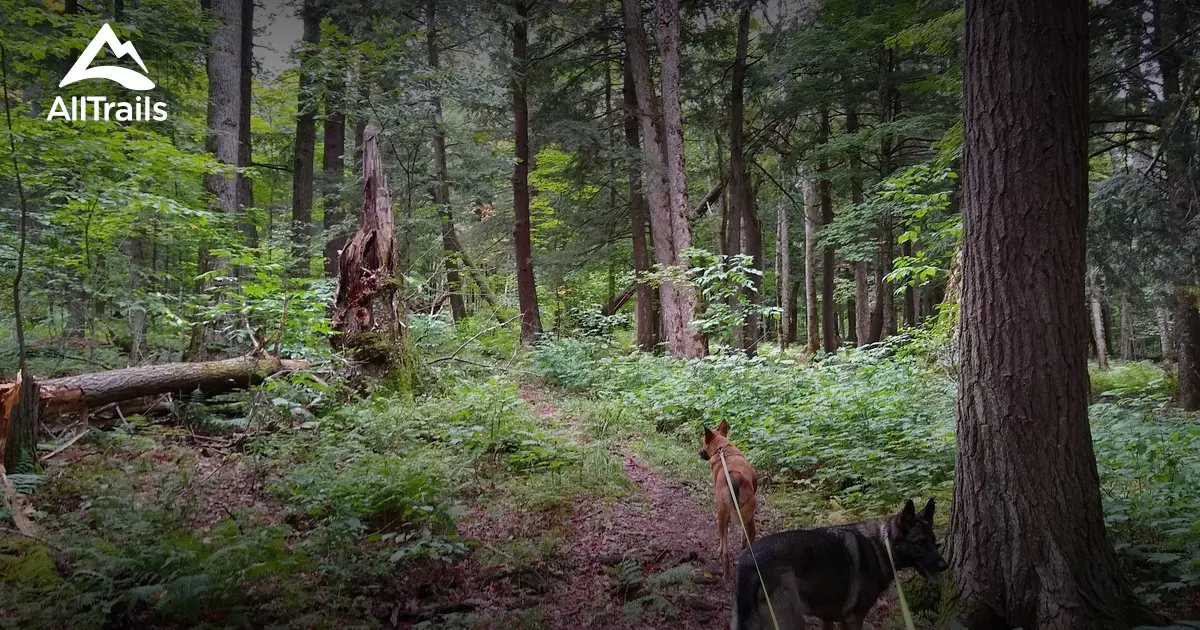 Lake Superior Shoreline
Round out your Ironwood outdoor adventures with a visit to the mighty Lake Superior shoreline. Head north from downtown to hit the iconic beach spots in the Porcupine Mountains Wilderness State Park, like the roaring rapids of the Presque Isle River or the golden sands of Lake of the Clouds. Walk the shoreline on the Superior Hiking Trail, admiring crashing waves and water-sculpted cliffs. The peaceful campgrounds and beaches along Lake Superior make it easy to appreciate its impressive natural power.
ABR Ski Trails
Glide through pristine forest and meadows on over 25 kilometers of cross country ski trails maintained by the ABR Ski Club. Trails range from beginning loops to challenging terrain, with classic and skate-skiing options winding through the Grover Creek, Mineral Lake, and Beartown areas. Rent gear or warm up in the club's cozy log chalet.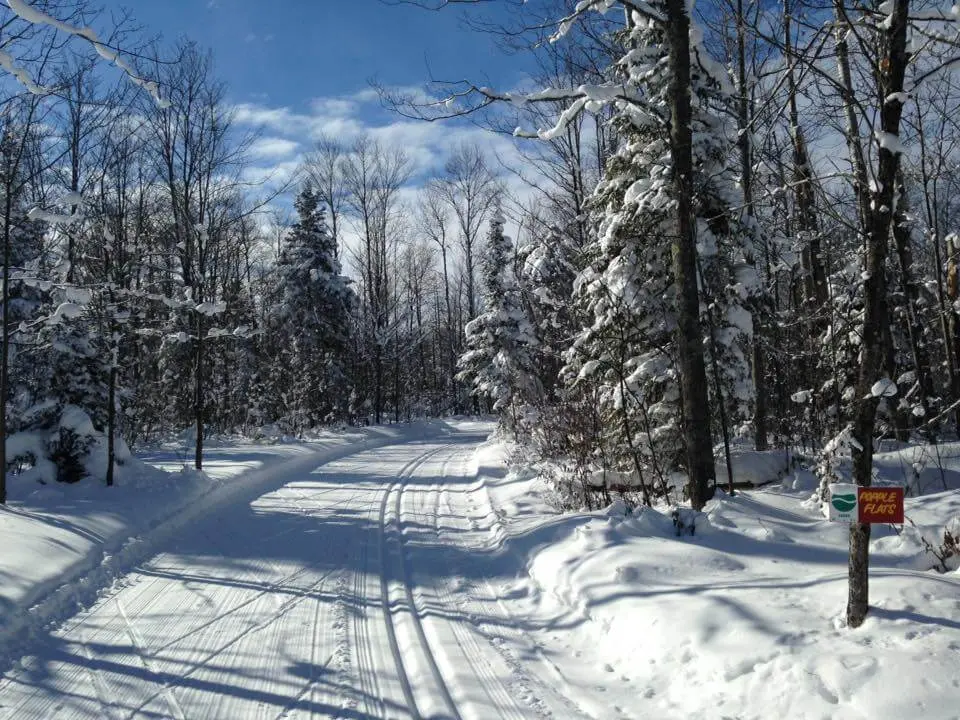 Miners Memorial Heritage Park
Pay homage to Ironwood's mining heritage at the Miners Memorial Heritage Park. Located north of town, this 47-acre park includes interpretive mining exhibits, mineral mining demos, and the iconic "Man of Steel" statue. Hiking and mountain biking trails, disc golf, and volleyball courts invite recreation.  
Ironwood Golf Club
Perfect your swing at the Ironwood Golf Club, offering 9 scenic holes nestled within the forests of the Black River. This public course mixes challenging terrain with open fairways. Rent a cart or bring your clubs to tee off. Their clubhouse provides a perfect 19th hole.
Pine Mountain Ski Jump
Visit the iconic Pine Mountain ski jump, which soars 375 feet into the sky just south of town. The jump was originially constructed in 1937 and hosted championships for decades. While no longer in use, it still stands as a breathtaking relic of Ironwood's skiing heritage. Hiking trails lead up the jump for panoramic views.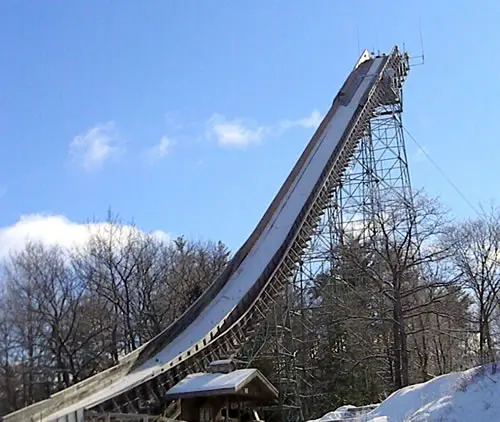 Iron Belle Trail
Pedal through the forests along a segment of Michigan's Iron Belle Trail right in Ironwood. Bring your own bike or rent one from the Ramada to ride this paved rail-trail, enjoying views of mountain ridges, wildflowers, and mining relics. Easy terrain makes it fun for all ages.
Shopping and Entertainment
After working up an appetite on Ironwood's trails, refuel and recharge by exploring Ironwood's shopping, entertainment, and dining options.
Ironwood Theatre Complex
Catch a musical performance or play at Ironwood's historic theater complex downtown. This lovingly restored vaudeville hall and movie theater now hosts concerts, comedians, plays, and other community events. Check their calendar for show listings, or take a tour to admire the architecture.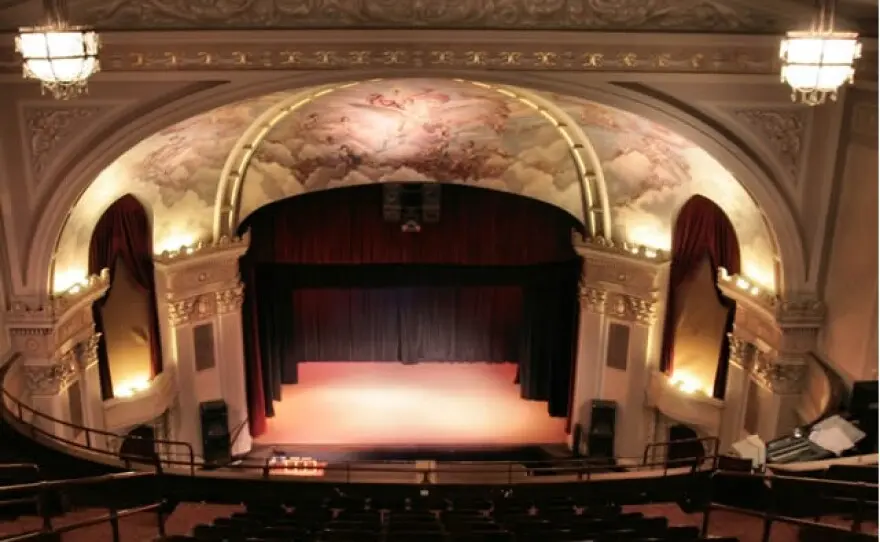 Ironwood Memorial Building
In addition to its historical significance, the Ironwood Memorial Building serves as a modern entertainment venue. Catch touring musicians, comedians, plays, conventions, and more at this expansive 1,500 seat auditorium. Upcoming events range from a hypnotist show to a craft fair.
Downtown Ironwood Shopping
Make sure to leave some room in your luggage for souvenirs from downtown Ironwood's local shops! Pop into Norrie's Gifts and Gear for outdoor adventure supplies, Squirrel`s Nest for eclectic antiques, or Shute's Saloon for specialty Paciotte cheese spreads. The Book Nook carries a superb regional book selection. And no trip to Ironwood is complete without stopping into Connie's Kitchen for their famous pasties!
Pat O'Donnell Civic Center
Ironwood's recreational hub, the Pat O'Donnell Civic Center, offers fun for all ages. Shoot hoops in the gymnasium, take a pottery workshop, or sign up the kids for swim lessons at the indoor pool. Adults can join a fitness class or volleyball league. And the whole family can lace up skates at the NHL-sized indoor ice arena.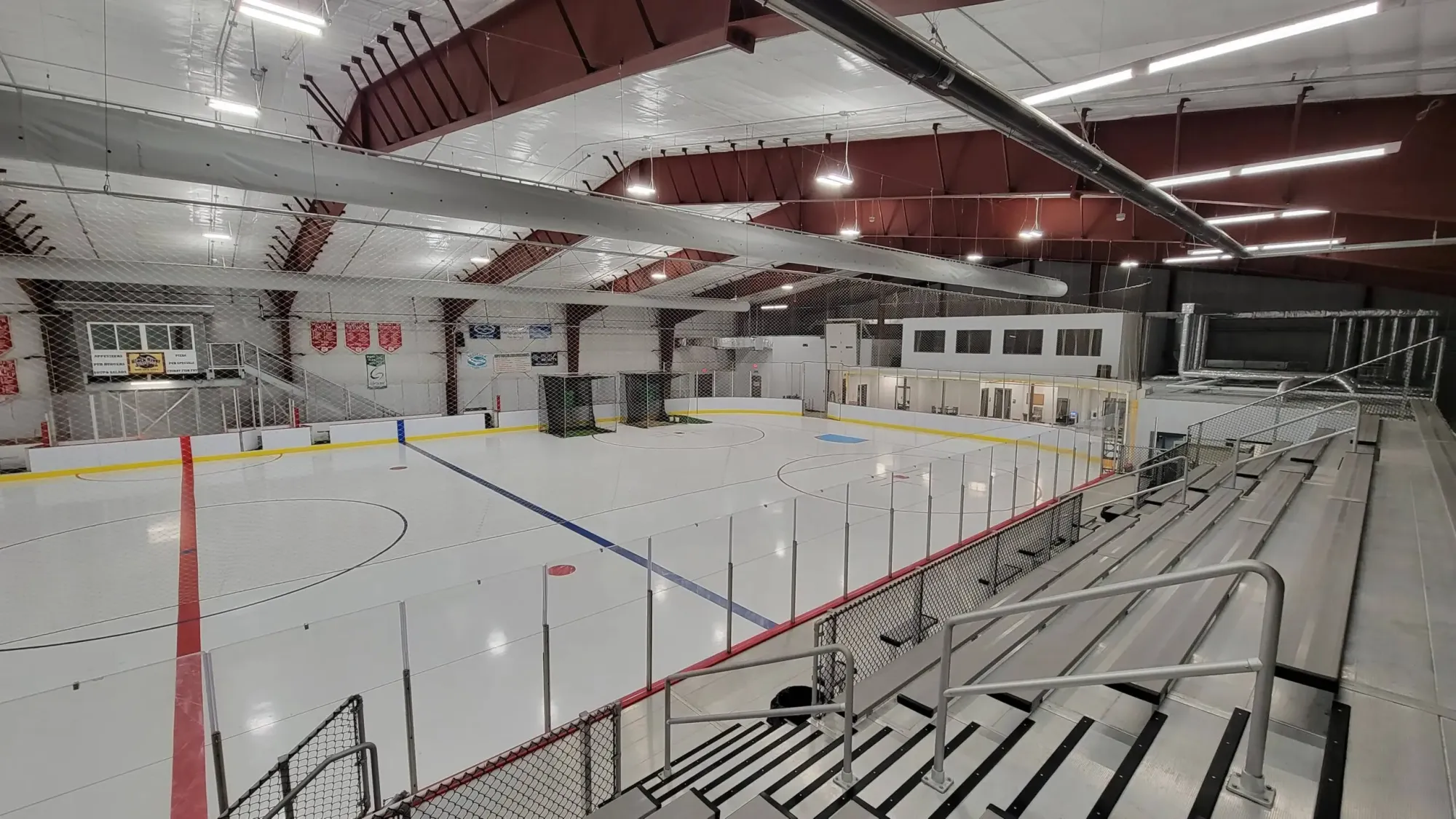 Dining Guide
From cozy cafes to full-on supper clubs, Ironwood's dining scene reflects the area's diverse immigrant roots and local ingredients. Here's an overview of the best spots to grab a bite while exploring Ironwood:
The Cabin
The pinnacle of fine dining in Ironwood, The Cabin has been serving seasonal Northern fare since 1933. Situated north of town on the shore of Lake Superior, the cozy log cabin ambience pairs perfectly with dishes like whitefish, steak, and local game. Their wine list highlights options from regional Michigan wineries. For a romantic dinner or special occasion splurge, make reservations at The Cabin.
Caffé Abamia
Stop into Caffé Abamia for Ironwood's best coffee, gelato, crepes, and light lunch fare. This cozy coffeehouse occupies a historic downtown storefront with exposed brick walls and comfy couches. All their beans are roasted regionally in Michigan's Upper Peninsula. Beyond espresso drinks, try their paninis, crepes, soups, and gelato flavored with local berries and herbs. It's a perfect meeting spot!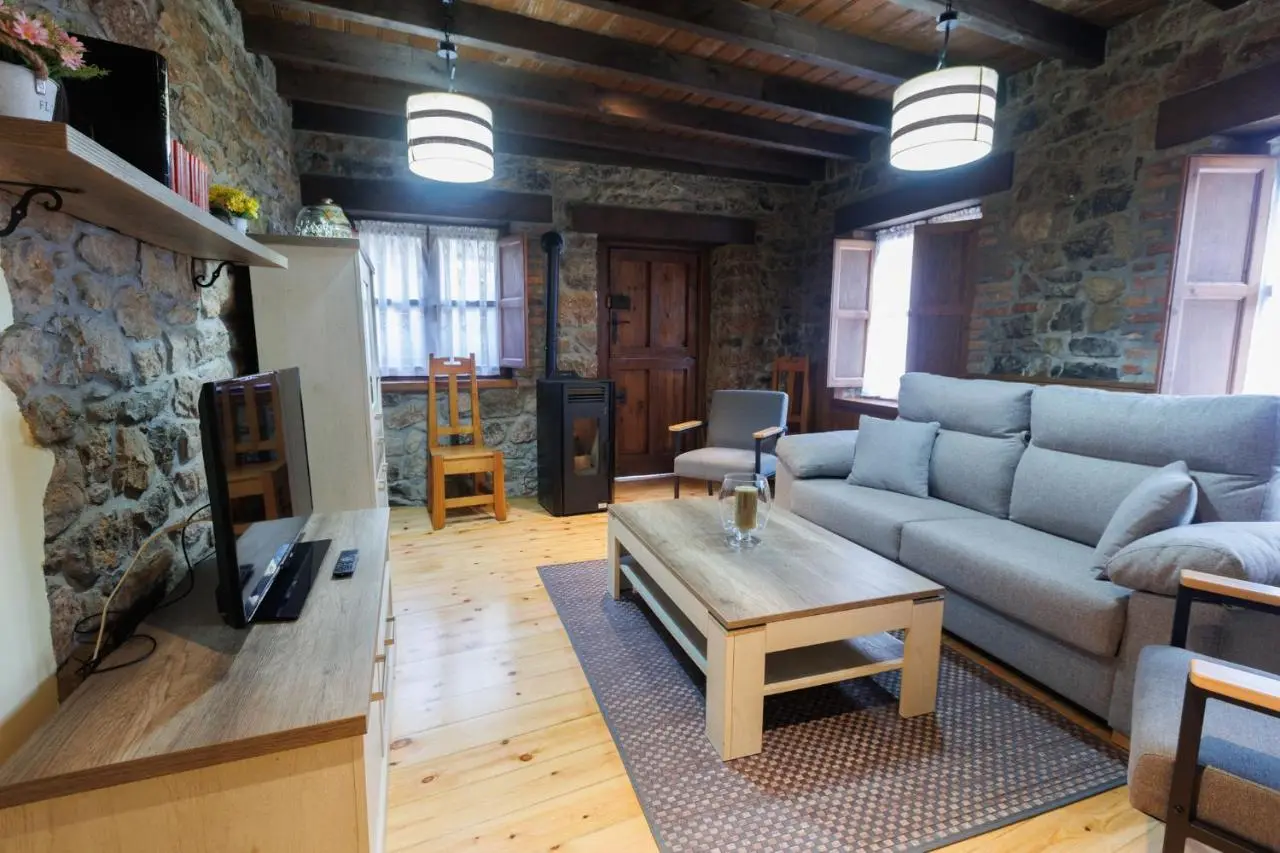 Ironwood Brewpub
What pairs better with tasty food than locally brewed beer? Ironwood Brewpub operates its five-barrel microbrewery out of a historic downtown building. Their signature craft beers like Bearski Hop Session IPA and Blueberry Blonde Ale accompany a menu of burgers, pizzas, salads, and comfort food. Weekly trivia and live music adds to the fun ambiance.
The Broiler
Tucked inside Ironwood's own Ramada Inn along US-2, The Broiler has provided a cozy fine dining experience for over 30 years. From the moment you step through their wooden doors into the intimate, low-lit dining room, you'll feel at ease. White tablecloths and flickering candles set the mood for a special meal. The Broiler takes pride in carefully preparing Midwestern steakhouse classics using high quality ingredients. Their cuts of corn-fed beef from local ranches stand up to any steakhouse in a big city. Expertly seasoned and seared, ribeyes, New York strips, and filet mignons emerge juicy and bursting with flavor. For seafood lovers, options like grilled salmon, jumbo shrimp scampi, and lemon butter walleye satisfy.
And vegetarians relish options like their spinach stuffed ravioli with sun-dried tomato cream sauce. Everything is made from scratch, including family recipe side dishes like au gratin potatoes. Not to be missed is their extensive salad bar, mounded with fresh veggies, cheeses, eggs, and other toppings to customize your perfect starter. Their dessert menu delivers crowd favorites like molten lava cake and classic cheesecake. With its welcoming atmosphere, melt-in-your-mouth steaks, and creative menu, The Broiler provides Ironwood visitors with a refined yet comfortable fine dining experience. It's the perfect place for a date night or special occasion celebration.
Eagle Corner Restaurant
Since 1966, Eagle Corner Restaurant has delivered top-notch breakfast and lunch fare with a side of friendly service. Tucked on the south end of Ironwood on Highway US-2, this local favorite fills up quickly on weekends and holidays. Their renovated interior provides casual counter seating or cozy booths to enjoy your meal. Eagle Corner Restaurant takes pride in serving up homemade classics. For breakfast, you can't go wrong with fluffy, golden buttermilk pancakes topped with whipped butter and syrup.
Omelets stuffed with everything from meats to veggies satisfy egg lovers. Hearty portions of biscuits and gravy or corned beef hash stick to your ribs. At lunch, homemade soups like chicken dumpling or chili provide warming comfort, as do hot beef sandwiches and pot roast dinners. Bakery-fresh breads and buns accompany hefty burgers and sandwiches. And save room for dessert - Eagle Corner Restaurant bakes pies, crisps, and other sweet treats in-house daily. With friendly customer service, hearty portions, and prices that won't break the budget, it's easy to see why Eagle Corner Restaurant remains an Ironwood go-to for breakfast and lunch after over 55 years in business.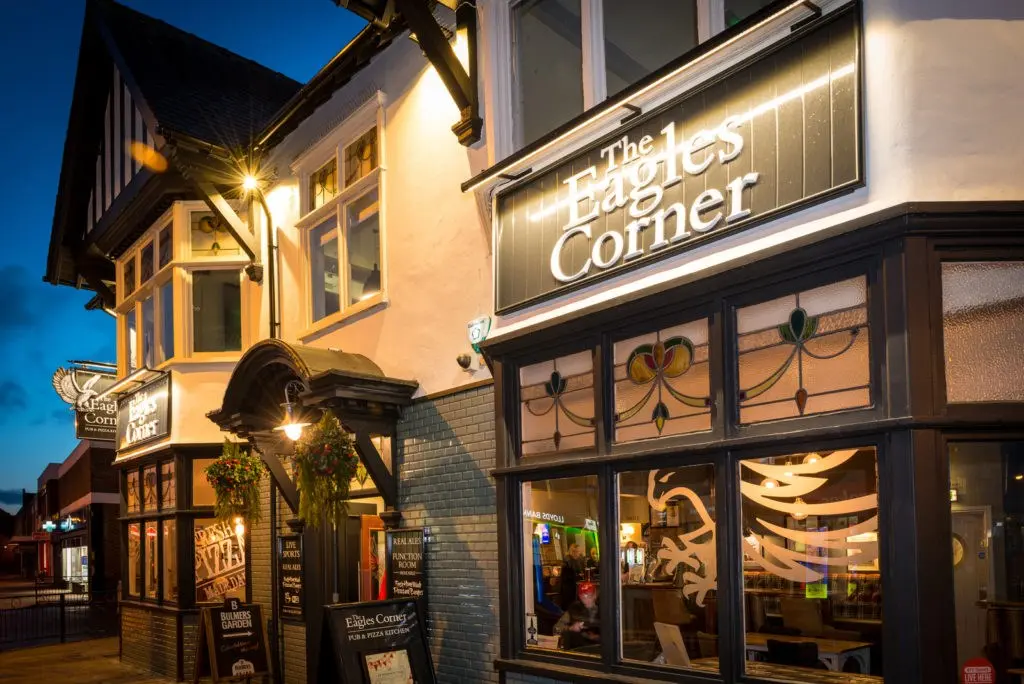 Range View Bar
Perched atop Indianhead Mountain Resort just south of downtown Ironwood lies Range View Bar, marrying spectacular vistas with satisfying pub fare. The mountainous landscape unfurls through wall-sized windows and the spacious outdoor deck. Copper Country views stretch for miles, making it arguably the best sunset watching spot in town. While the scenery steals the show, Range View's menu delivers with a lineup of classic bar food. Their hand-pressed burgers sizzle with juicy patties and creative toppings like mushroom Swiss and barbecue bacon. Giant baskets of crispy chicken wings arrive perfectly fried and ready for tossing in your choice of sauces.
Cheese curds and fried pickles satisfy cravings for savory appetizers. Friday fish fry offers beer battered cod and walleye straight from Lake Superior, paired with creamy coleslaw. Other daily specials like prime rib enliven the menu. Of course, a locally brewed beer or cider pairs perfectly with the views and food. The warm, pub-style interior invites gathering at hi-top tables or cozying up by the stone fireplace. But most diners take in the fresh air on the tiered outdoor deck, soaking up panoramas of the surrounding ranges. For awesome views that compete with the food, Range View Bar is a must-visit Ironwood dining experience.  
Campo's Italian Restaurant
Authentic family recipes passed down for generations form the backbone of Campo's Italian Restaurant's menu. Located just south of downtown Ironwood, Campo's unassuming exterior gives way to a casual, welcoming dining room. Red and white checkered tablecloths, strings of twinkling lights, and bottles of Chianti set an Italian mood. The parts of Italy that immigrant miners once called home now exist on the plates at Campo's. Tender homemade meatballs and sausage grace pasta dishes like spaghetti and lasagna.
Savory chicken parmesan comes blanketed in molten mozzarella and tangy marinara. For lighter fare, manageable portions of eggplant or chicken piccata arrive piping hot. Naturally, the pizza menu stars hand-tossed crispy thin crust pies piled high with cheese and toppings. Daily soups and salad specials round out meals nicely. The dessert menu brims with Italian treats like cannoli, tiramisu and spumoni. The intimate, family-run warmth of Campo's Italian Restaurant makes it a cozy spot to gather for authentic Italians home cooking. Buon appetito!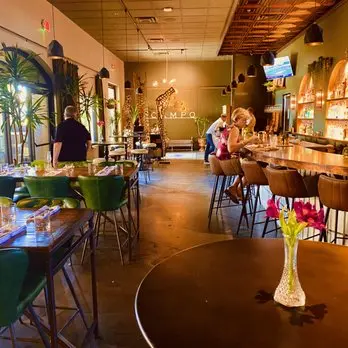 Midtown Bakery
The comforting scents of freshly baked breads and pastries emanate from Midtown Bakery, an Ironwood stalwart. Their baked goods stand as culinary landmarks, drawing loyal patrons for decades. Midtown Bakery bakes their wide array of breads, sweets, and other treats daily on-site. Rustic loaves of sourdough, pumpernickel, and marble rye fly out the doors. Their doughnuts and cookies dazzle with creative flavors from blueberry cake to maple bacon. Cases brim with wholesome muffins, scones, coffee cakes and cinnamon rolls plump with fruit. But Midtown Bakery has staked their reputation on one beloved regional treat - the potica nut roll. This tender yeast bread swirls a cinnamon nut filling, reflecting the Upper Peninsula's Slovenian heritage. Midtown Bakery's potica comes in walnut, pecan, poppyseed, and other flavors, providing the definitive rendition. Beyond the bakery cases, shop local jams, gift baskets, and Ironwood souvenirs. With quality baked goods and small town charm, Midtown Bakery is the perfect place to pick up provisions for your Ironwood adventures or gifts to take home. Their baked goods bring a tasty touch of Ironwood's community and history.
Where to Stay
With so much to do and see, you'll want to spend more than a day exploring Ironwood. Here's a look at some of the best lodging options that Ironwood has to offer:
AmericInn by Wyndham Ironwood
Located right off US-2, AmericInn by Wyndham Ironwood offers clean and comfortable lodging. Their indoor pool, hot tub, and fitness room make staying here a breeze. Free high-speed Wi-Fi and mini-fridges in every room add convenience. Wake up to their daily hot breakfast spread.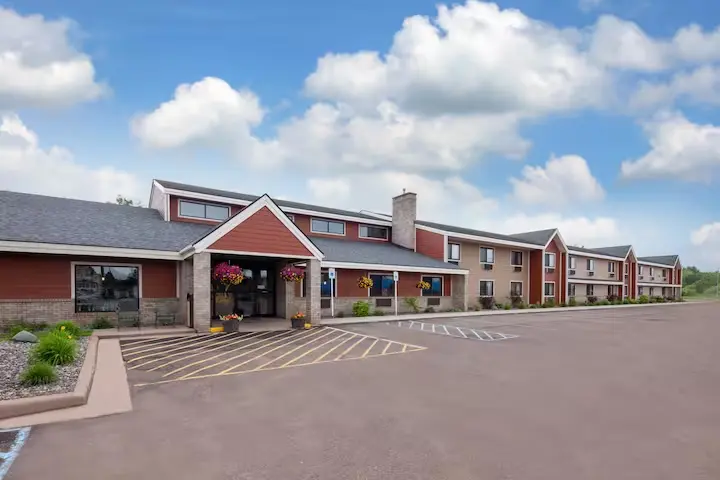 Super 8 by Wyndham Ironwood
Another reliable chain hotel option in Ironwood is the pet-friendly Super 8 by Wyndham Ironwood. In addition to comfortable rooms stocked with microwaves and mini-fridges, they provide free Continental breakfast and Wi-Fi. The year-round outdoor heated pool is a nice perk. It's located close to downtown Ironwood and area attractions.
Surfside Motel
For a homier stay with old-fashioned hospitality, check into the Surfside Motel. This little 1950s motor inn has spotless rooms, competitive rates, and welcoming owners. Located in downtown Ironwood near restaurants and shops, it's an easy walk to explore. Free perks include Wi-Fi, parking, and sports equipment rental.
Shoreline Motel
Stretching along the shore of Lake Superior, Shoreline Motel promises relaxing rooms with views. Located 10 minutes north of downtown Ironwood, their private patios and picnic tables overlook the lake. Relax after a day of adventures in their outdoor heated pool and hot tub. It's a scenic home base.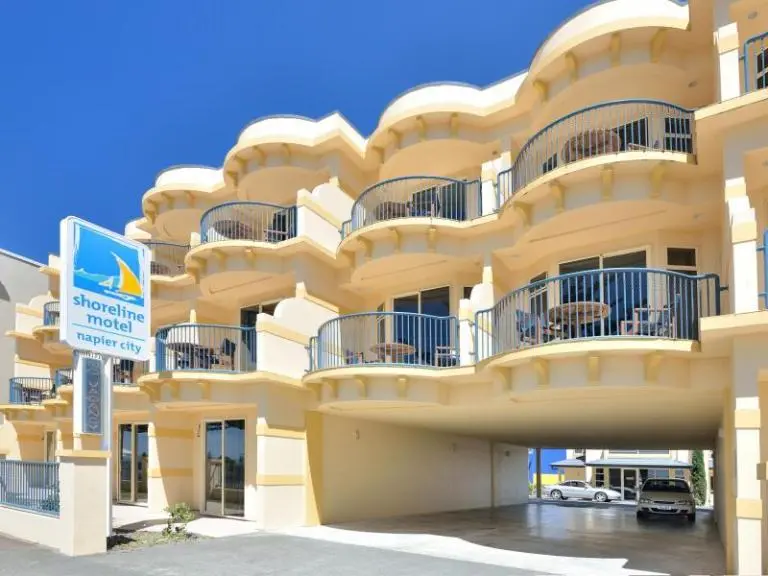 Timberland Lodge Bed & Breakfast
For a cozy and romantic Ironwood getaway, book a stay at the Timberland Lodge Bed & Breakfast. This cedar log home rests on 20 private acres and promises personalized service. Their four rooms have whirlpool tubs, fireplaces, and stunning handcrafted wood details. Gourmet breakfasts are served daily.
Pine Grove Motel
Offering simplicity at affordable rates, the Pine Grove Motel has served Ironwood visitors for over 60 years. Their single story property along US-2 provides easy highway access to attractions. Clean rooms, friendly service, free Wi-Fi and parking make Pine Grove Motel a comfortable value option.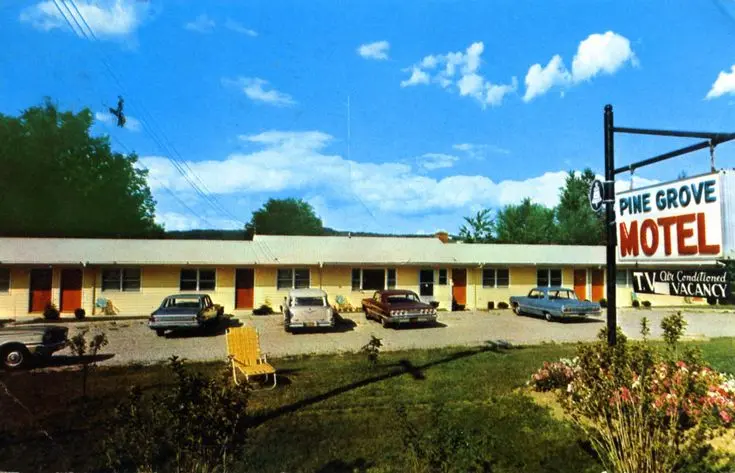 Conclusion
With its unique blend of pioneer history and four-season outdoor recreation, Ironwood emerges as an unforgettable destination in Michigan's western Upper Peninsula. Though small in size, Ironwood packs a punch when it comes to iconic attractions. Visitors can journey into the past at pioneering landmarks like the Ironwood Historical Museum, Ironwood Theatre Complex, and Ironwood Carnegie Library. The mighty mining heritage still echoes through sites like the Miners Memorial Park and the towering Pine Mountain ski jump.
Yet Ironwood also lies surrounded by the natural majesty of the Ottawa National Forest and Lake Superior shoreline. Miles of trails for hiking and biking let you soak up the scenic vistas. The thrilling Copper Peak Adventure Ride provides an eagle-eye perspective from atop the former ski jump. Black River Scenic Byway curves through ridges and waterfalls. And there's no substitute for relaxing at a Lake Superior beach.
Of course, all that fresh air works up an appetite! Ironwood's dining scene reflects the rich culture of immigration. From Italian recipes at Campo's Restaurant to Slovenian potica nut rolls at Midtown Bakery, homestyle ethnic cuisine abounds. Creative takes on steakhouse and bar food classics at The Broiler and Range View Bar demonstrate Ironwood's culinary range. And beloved long-time diners like Eagle Corner Restaurant dish out hearty comfort food.
At the end of an exhilarating day, comfortable accommodations like the timbered cabins of Timberland Lodge or standard hotel chains satisfy travelers. Within Ironwood's compact downtown, beers crafted at Ironwood Brewpub and live entertainment at the Memorial Building add to the evening's enjoyment.  
So as you chart adventures across Michigan's western Upper Peninsula, be sure to carve out a few days to linger in Ironwood. Use this guide to map your own unique itinerary that sparks your interests. Ironwood's residents welcome you with true Yooper hospitality. The stage is set for you to author unforgettable experiences, strolling the streets where legends like John D. Rockefeller himself once walked. Become immersed in the many layers of culture, nature, and heritage that Ironwood holds. Create your own meaningful memories in this captivating corner of the Upper Peninsula!