Best Things to Do in Mount Shasta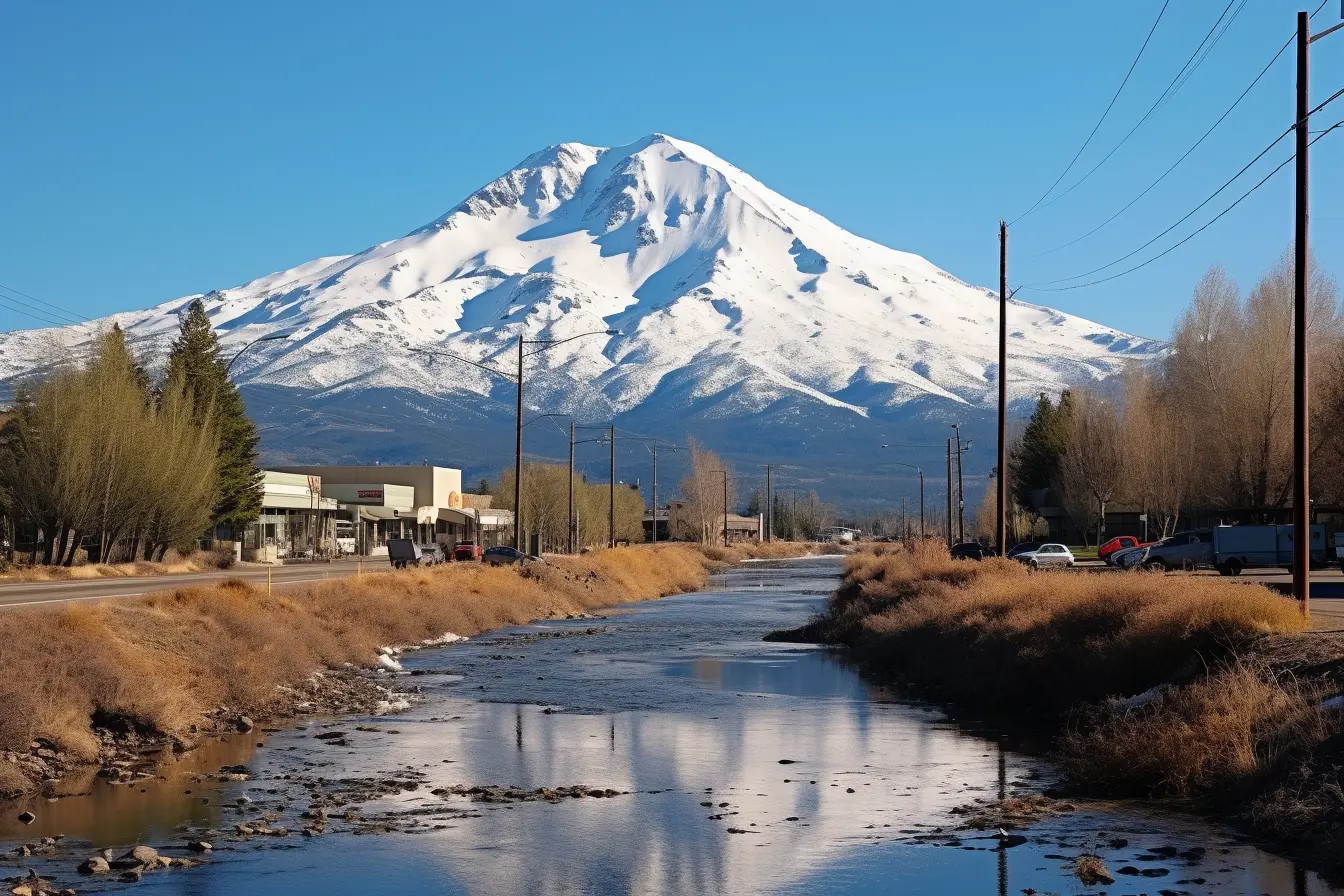 Nestled amongst the snow-capped peaks of the Cascade Mountain Range in Northern California, Mount Shasta stands as a monument to the allure and magnificence of nature. At 14,179 feet, it towers over the surrounding landscape, beckoning outdoor enthusiasts from far and wide. But there is much more to this area than just the mountain. The lively city of Mount Shasta and its surrounding region offer an abundance of activities and attractions to enjoy, even during the cold winter months.
From exploring historic landmarks and sampling locally-sourced cuisine, to hitting the slopes and unwinding at a cozy inn, Mount Shasta has something for everyone. Here are 15 of the best things to do in and around Mount Shasta during the winter season.
Take a Scenic Drive Along the Everitt Memorial Highway
One of the easiest ways to soak up spectacular views of Mount Shasta is by taking a drive along the Everitt Memorial Highway. This scenic route ascends from around 3,500 feet at its base up to the 7,359-foot level of Panther Meadows.
As you drive up the snaking highway, be sure to stop at the many pullouts to admire the vistas. On clear days, you'll be rewarded with majestic views of the summit framed by forests of pine and fir trees. In winter, passing storms often leave behind fresh blankets of snow on the mountainside, creating picture-perfect scenes.
The route also leads past numerous trailheads, lakes, and the site of a 1930s-era forest fire. With stunning sights around every turn, the Everitt Memorial Highway is a can't-miss winter drive.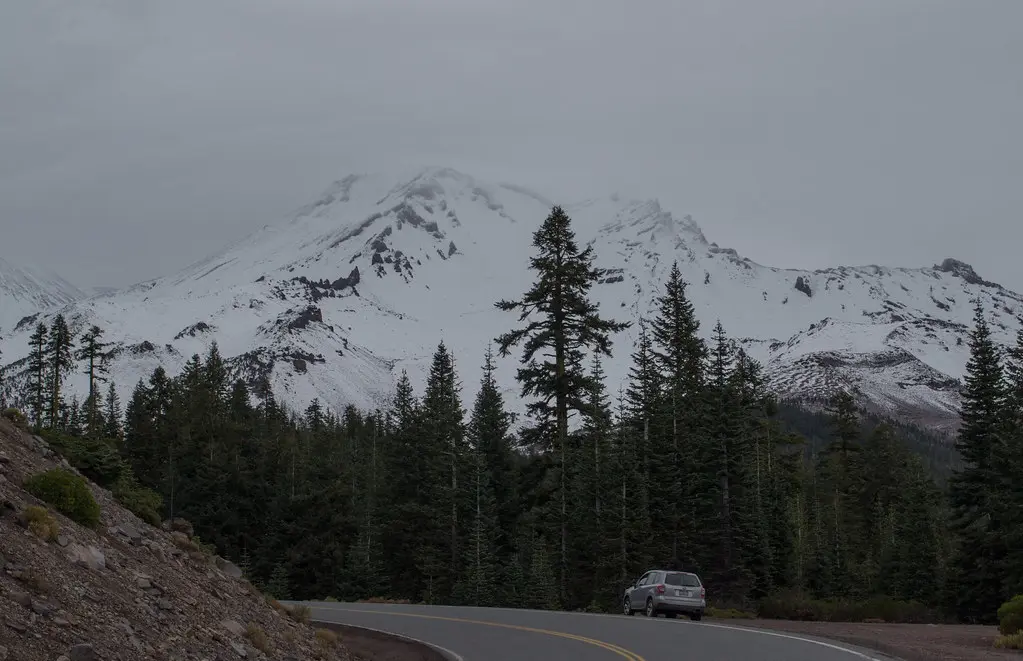 Go Sledding or Tubing at Shasta Snow Park
For some old-fashioned snow day fun, spend an afternoon sledding, tubing, or even snowboarding at Shasta Snow Park. Located on Mount Shasta Ski Park Highway, this winter recreation area features multiple slopes and lift-assists to help you make the most of the downhill.
Their massive tubing hill is perfect for an exciting, family-friendly activity. Link up with friends or go solo on one of the several lanes as you careen down the snow. For littler kids, the designated sledding hill offers gentler slopes. Or if you prefer a board under your feet, hit the terrain park features like boxes, rails, and kickers.
Shasta Snow Park has full-day and half-day passes available so you can tailor your winter adventures.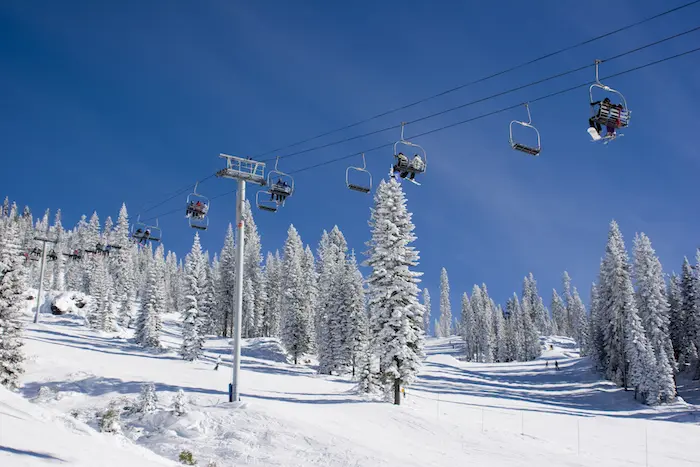 Strap on Snowshoes for a Glacier Trek
For an invigorating winter hike unlike any other, strap on a pair of snowshoes and trek out onto one of Mount Shasta's glaciers. Shasta Mountain Guides leads guided full-day snowshoe trips to both the Hotlum and Wintun Glaciers.
Making your way across the icy blue expanse, you'll be surrounded by dramatic ridges, deep crevasses, and the massive snow-covered peak. It's an unforgettable opportunity to explore parts of the mountain few get to see. Previous mountaineering experience is recommended.
If you prefer a mellower snowshoe hike, the McBride Springs Trail near Dunsmuir offers a peaceful winter trail through forest and meadows.
Browse Downtown Mount Shasta's Main Street
The lively downtown district along Mount Shasta's Main Street has a terrific collection of local shops, galleries, and eateries to browse on a winter day. Start at the charming Mount Shasta City Park surrounded by historic buildings.
Pop into shops like Nature's Kitchen, The Fifth Season, and Sisson Museum Gift Shop for some shopping and chatting with friendly owners.
Don't miss the murals and sculptures along the sidewalks depicting the region's history and natural beauty. On Saturdays from late spring through early fall, there's also a bustling farmers' market held downtown.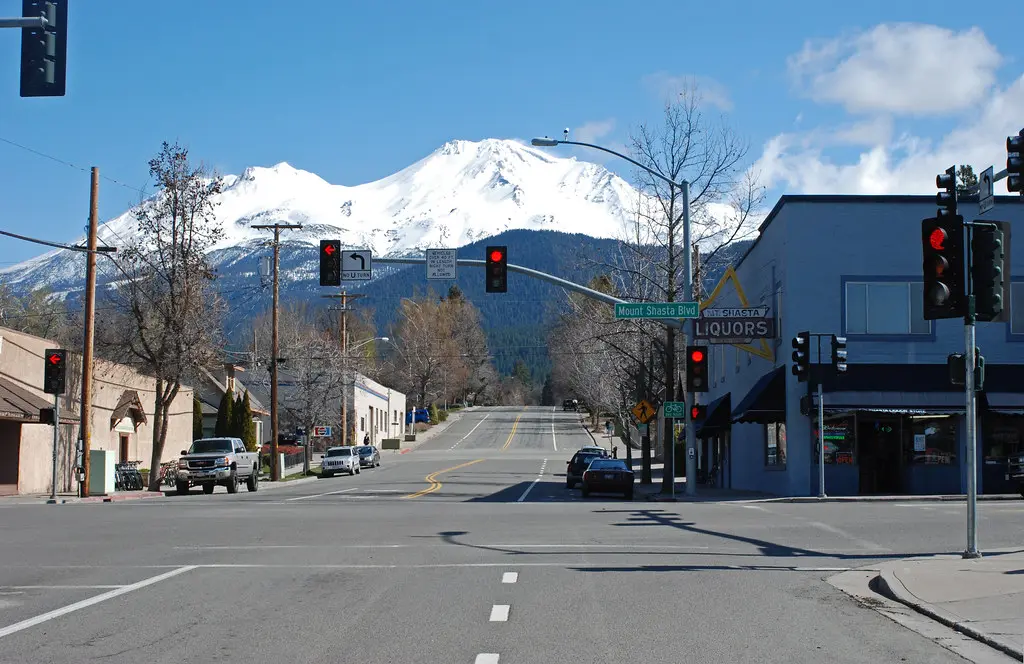 Journey Back in Time at the Sisson Museum
Delve into the fascinating local history of the area at the Mount Shasta Sisson Museum. Through exhibits, artifacts, and historical photographs, you'll learn all about the railroad history, Native American heritage, and early pioneer settlement of the region surrounding Mount Shasta.
Don't miss displays like the elaborate Victorian-era furniture or Native baskets crafted from local natural materials. Outdoors, you can explore the museum's historic buildings including a church, railroad station, and several homestead cabins, all providing a glimpse into late 19th century life.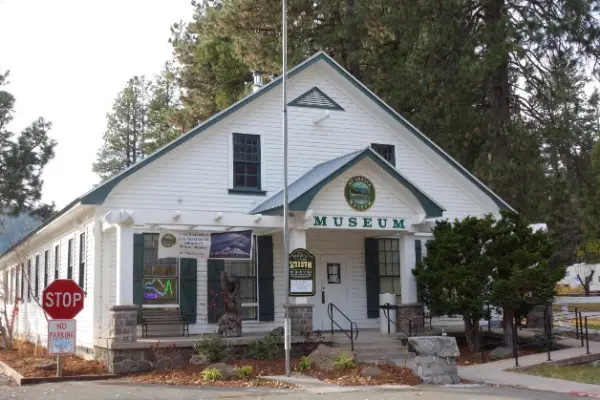 Marvel at a Sunrise From the Top of Mount Shasta
An unforgettable bucket list experience for avid mountaineers is witnessing a sunrise from Mount Shasta's summit. Though challenging, it's an incredible opportunity to watch the sun's first light illuminate the landscape and cast alpenglow on the neighboring peaks.
Most guided winter summit climbs take place overnight to reach the top in time for sunrise. Operators like Shasta Mountain Guides lead 2-day trips that involve snow camping before attempting the peak. Previous mountaineering skills like self-arrest and rope travel are required.

If you prefer enjoying Mount Shasta's sunrise views without the big climb, consider visiting in late May or early June when the roads to Panther Meadows reopen after winter. You'll be treated to daybreak vistas without the full overnight summit expedition.
Meet the Town's Whimsical Woodland Spirits
Adding an air of magic and whimsy, various fantasy woodland creatures seem to have taken up residence around the charming town of Mount Shasta. Thanks to the creativity of local woodworker Luis Yeager, you'll stumble upon tiny gnome homes, fairy doors, and wooden critters tucked onto trees and buildings throughout downtown.
See if you can spot the clan of small gnomes outside Fifth Season Gallery, or the colorful mushrooms on the Childrens Park fence. It's a treat to discover where each of the delightfully detailed sprites are hiding. Pick up a printed gnome map at local shops to help locate all of Mount Shasta's special woodland spirits.
Enjoy Après-Ski Vibes at Shasta Brewing Company
After a day hitting the slopes, continue the outdoorsy vibes by heading to Shasta Brewing Company's brewpub on Casa Loma Drive. The pioneering craft brewer's flagship location has a laidback, après-ski kind of vibe, complete with ski lift chairs on the front deck.
Sample a flight of their signature brews like the crisp Mt. Shasta Pale Ale or rich Cream Ale. Share one of their plates piled high with nachos or giant pretzels for soaking up all that hearty beer. And the large restaurant space accommodates big groups. With frequent live music nights, it's an ideal spot to keep the good times going after your mountain adventures.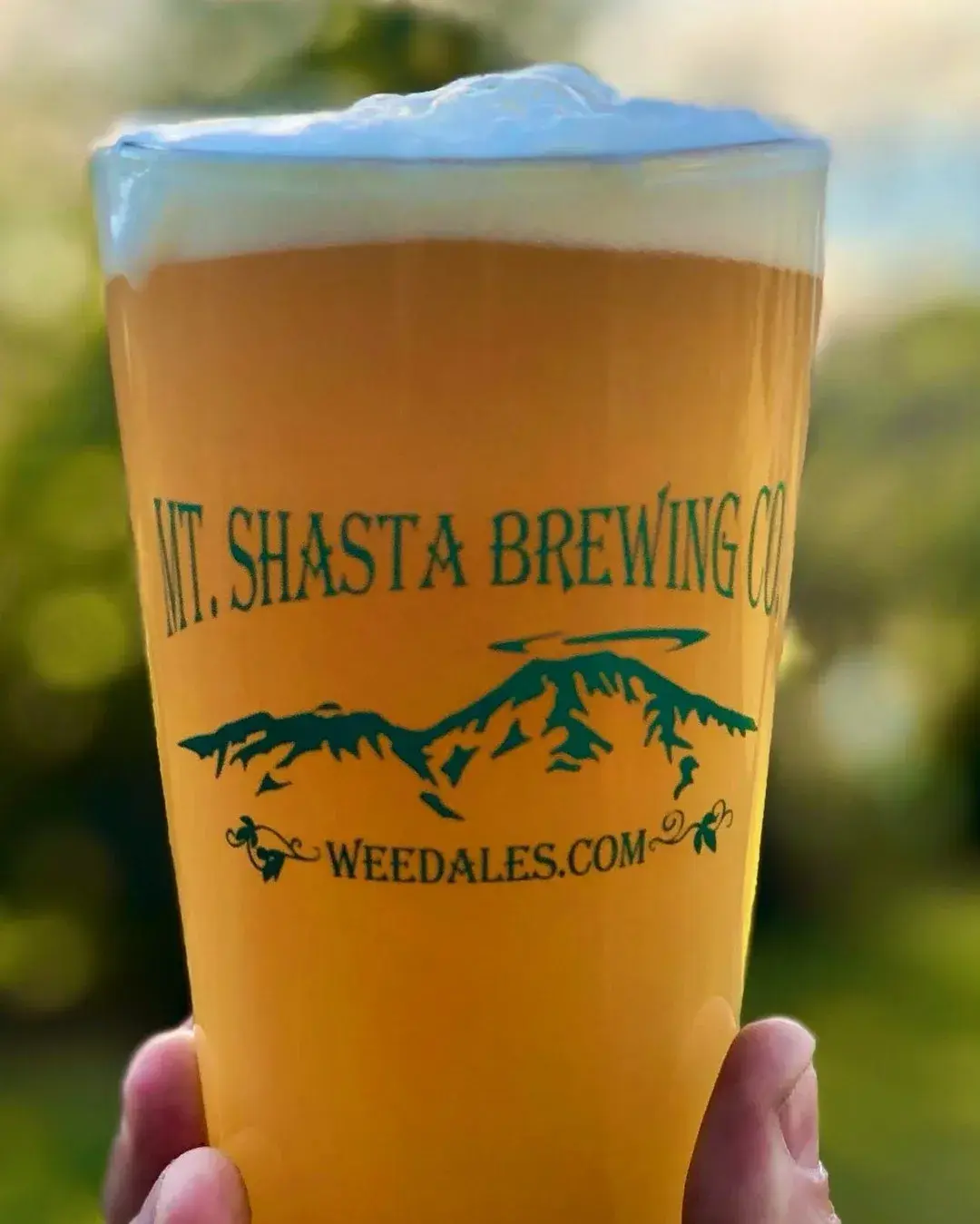 Relax in Lake Siskiyou's Healing Waters
The waters of stunning Lake Siskiyou, nestled right at the foot of Mount Shasta, have long been rumored to possess special healing and purifying powers. While the origins of these legends are unclear, there's no denying the lake's pristine, azure beauty.
At Southshore's Lake Siskiyou Resort, you can book services like traditional Watsu water massage and private soaking in the lakefront hot tubs and pools. Or soak in the views during a stand-up paddleboard session or scenic kayak trip along the lake's forested shoreline.
With the imposing peak of Mount Shasta looming just beyond and the sunsets reflecting pink on the rippling water, Lake Siskiyou is a soothing sanctuary in both winter and summer.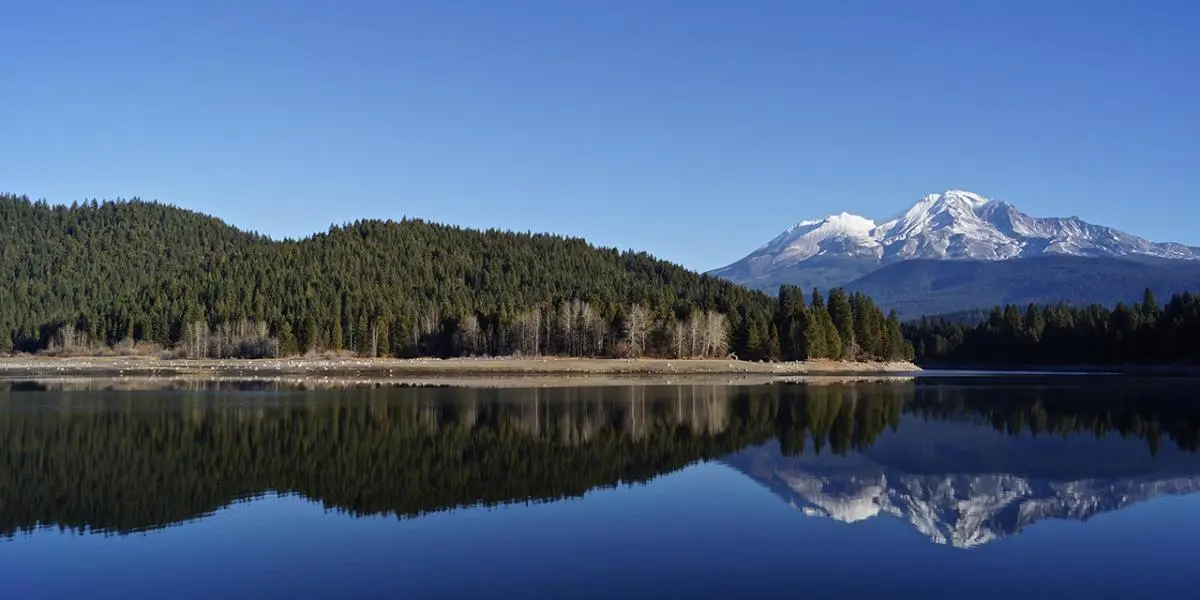 Tour the Region's Best Winery: Weed Cellars
Northern California is well-known for its wine producing regions like Napa, Sonoma, and Paso Robles. But few realize that the slopes of Mount Shasta have several excellent local wineries as well, thanks to ideal growing conditions.
The stand-out is Weed Cellars, located in the town of Weed, just 11 miles north of Mount Shasta City. Their sustainably farmed estate vineyard sits at an ideal elevation and the volcanic soil lends unique complexity to grapes like Syrah, Sangiovese, and Viognier.
Visit Weed Cellars' tasting room to sample vibrant examples of high-mountain wines. Their rotating food menu includes cheese boards, paninis, and baked brie for pairing with your pour. Out on the vine-covered patio, you'll have beautiful views of Mount Shasta's peak.
Dine and Stay at the Elegant Best Western Plus Tree House
For upscale ambiance coupled with convenient location right downtown, book a stay the Best Western Plus Tree House. Their excellent on-site restaurant, Trinity Restaurant and Lounge, serves artfully plated American cuisine made with quality ingredients.
Dishes like grilled salmon, hand-cut steaks, and braised short ribs really shine thanks to careful preparation and attention to detail. For Sunday brunch, indulge in options like crab cake eggs benedict. And the central downtown location puts you close to shops and attractions. The tastefully decorated rooms continue the upscale vibes with cushy beds and spa-like bathrooms.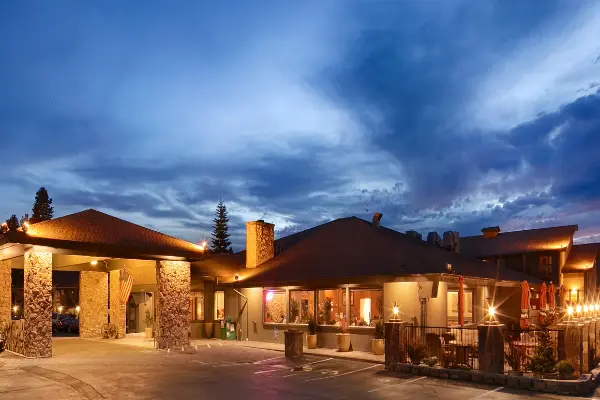 Unwind in a Cozy Cabin in Dunsmuir
Just south of Mount Shasta City, the charming railroad town of Dunsmuir is an ideal home base for enjoying the region's natural splendor. Snuggle up fireside in a private cabin rental like the Shasta Sunset Lodge or Dunsmuir Lodge.
Many local cabins come equipped with full kitchens, multiple bedrooms, and peaceful forest settings. Or for a truly special stay, book Mossbrae Falls Cabins situated right alongside the scenic Mossbrae Falls river cascade. Waking up beside the rushing water each morning is an incredible perk.
Not only are the cabin vibes cozy, but staying in Dunsmuir puts you close to excellent local restaurants and breweries in this charming railroad town.
Explore Mossbrae Falls
Speaking of waterfalls, one flowing cascade you absolutely must visit during any winter trip to Mount Shasta is magnificent Mossbrae Falls. Located just outside Dunsmuir near Shasta Springs, this breathtaking waterfall pours down a steep cliff flanking the Sacramento River.
The best way to experience Mossbrae Falls up close is hiking along the railroad tracks running beside it. As you walk, the thundering falls splash just feet away, sending up misty spray. The lush surrounding forest adds to the fairy-tale ambiance.
While this section of track is not currently in use, do exercise caution when hiking along the rails and supervise children carefully. Heavy winter rains make the falls especially full and impressive.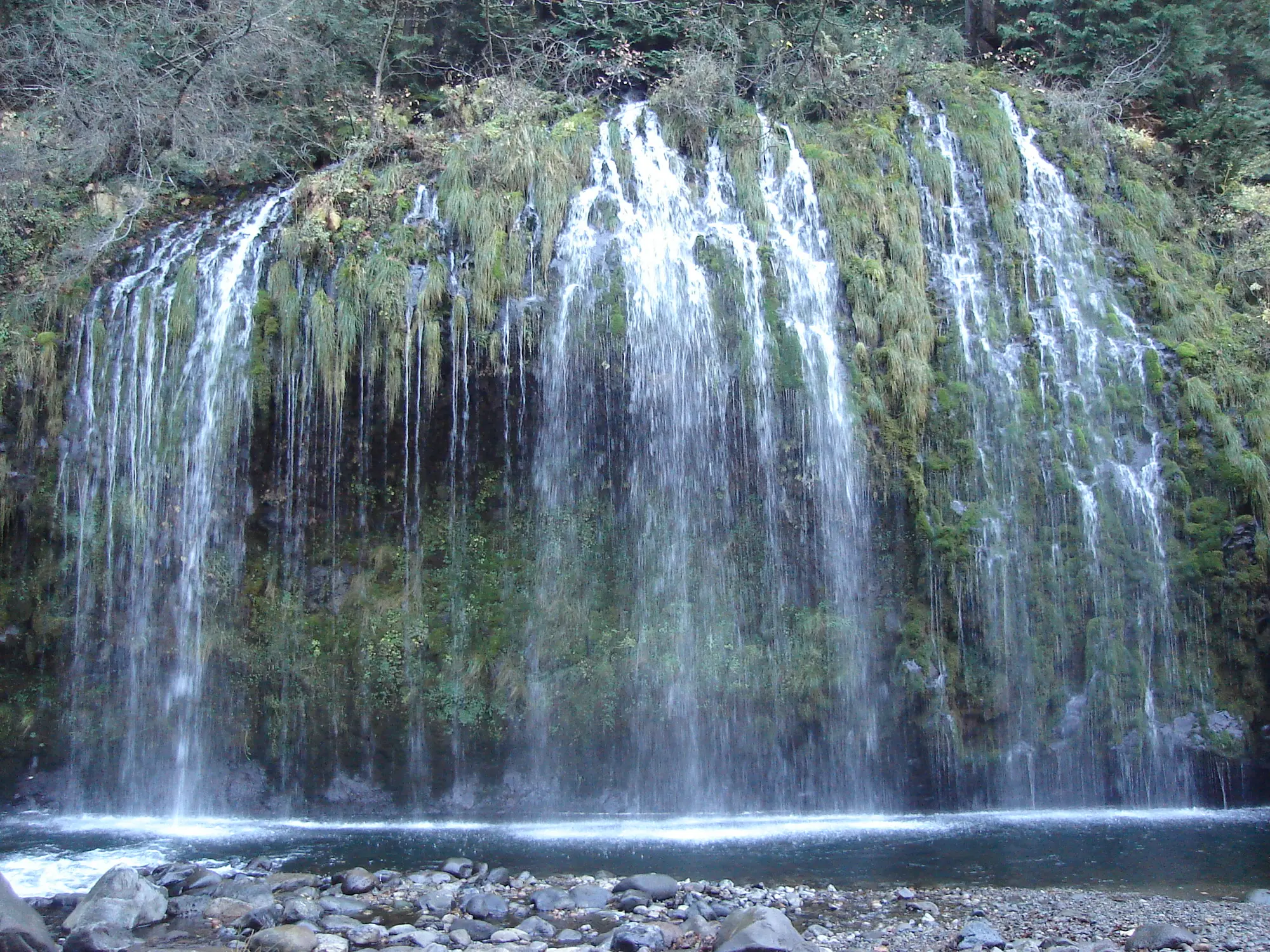 Sample Local Flavors at Dunsmuir Brewery Works and Eatery
An ideal spot for warming up with hearty comfort food and craft beer in Dunsmuir is Dunsmuir Brewery Works and Eatery. Their kitchen turns out filling dishes like chicken pot pie, fish and chips, and mac and cheese paired with regional microbrews.
Be sure to try their signature Dunsmuir Lager or Caveman IPA brewed right at the neighboring Dunsmuir Brewing Company. There's also an impressive craft cocktail menu boasting unique flavors like the Sasquatch Sour with thyme-infused gin.
With a cozy fireplace inside and dog-friendly patio out front, its the perfect casual hangout after winter adventures. Don't miss live music nights bringing lively vibes.
Take a Cave Tour at Lake Shasta Caverns
These otherworldly caverns contain striking stalactite and stalagmite limestone formations estimated to be tens of thousands of years old. Guided tours lead you throughout huge chambers adorned with giant calcite monoliths as guides share stories of their discovery and geological history.
Tickets include a scenic catamaran ride across Lake Shasta to reach the cavern entrance. Dress warmly as the cave maintains a constant 58 degrees inside regardless of season. This one-of-a-kind natural wonder is worth braving the winter chill to behold.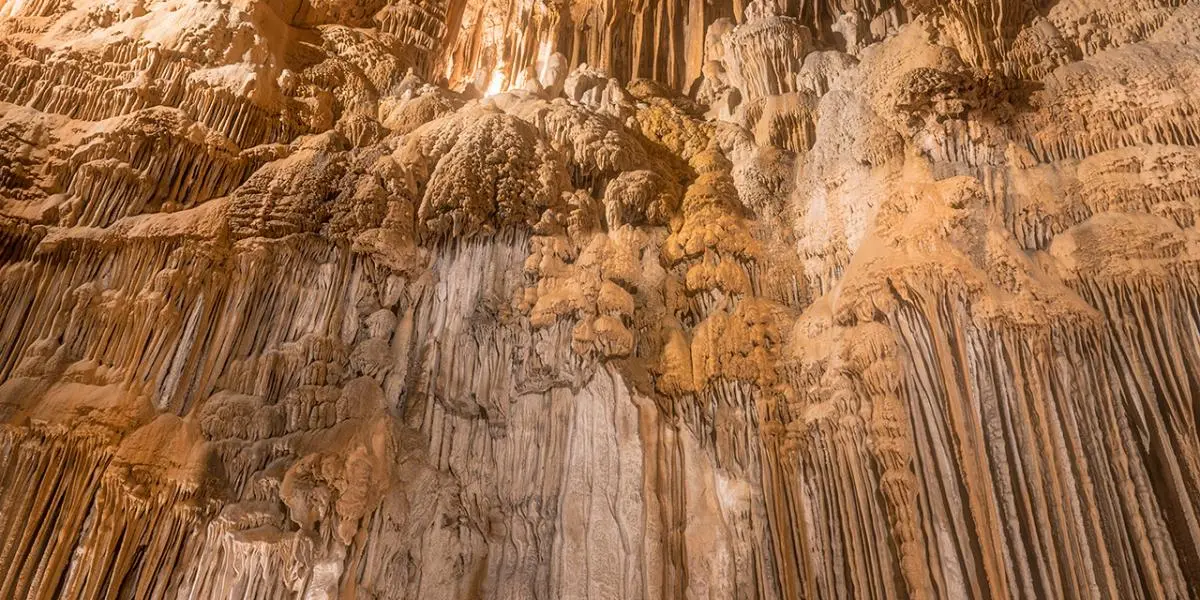 Cozy Up in a Mount Shasta Rental Cottage
For overnight stays with all the comforts of home, check into one of the adorable rental cottages available around Mount Shasta City. Options like Mount Shasta Retreat Center and Swiss Holiday Lodge offer private one to three bedroom cottages nestled in peaceful, Alpine-esque wooded settings just minutes from downtown.
Many feature full kitchens, gas fireplaces, and covered porches. Relax in your own private hot tub surrounded by nature. Or bundle up by the fire pit for stargazing. You'll feel miles away from everything, but can easily pop into town for meals or supplies. It's the ideal way to unwind after packed days spent enjoying winter activities.
Conclusion
With its majestic 14,179-foot tall volcano, pristine white slopes, and charming mountain towns, Mount Shasta is a magical destination to experience in the winter. The range of activities available here make it an ideal choice for anyone who revels in crisp, snow-covered landscapes.
Whether you prefer the adrenaline rush of skiing freshly groomed runs, the peaceful solitude of a snowshoe hike, or the comfort of fireside apres-ski relaxation, Mount Shasta delivers. The excellent local dining, craft beer, and cozy lodging options complement days spent immersed in the indomitable spirit of winter.
Rich in stunning scenery, distinctive character, and endless opportunities for adventure, Mount Shasta in the winter offers everything you could want from a mountain getaway. The memories made here amongst the snow-clad pines, frozen waterfalls, and dramatic volcanic vistas will stay with you long after the season's final thaw.
So when you need an unforgettable winter escape, make a date with the breathtaking winter majesty of Mount Shasta. Let the mountain's unique mix of natural splendor, small town charm, and boundless activities spark your inner snow lover. Let this comprehensive guide give you plenty of inspiration to start planning your own idyllic winter adventures in this glorious seasonal mountain wonderland. The wintry magic of Mount Shasta eagerly awaits.