Cool Things To Do In New Braunfels, Texas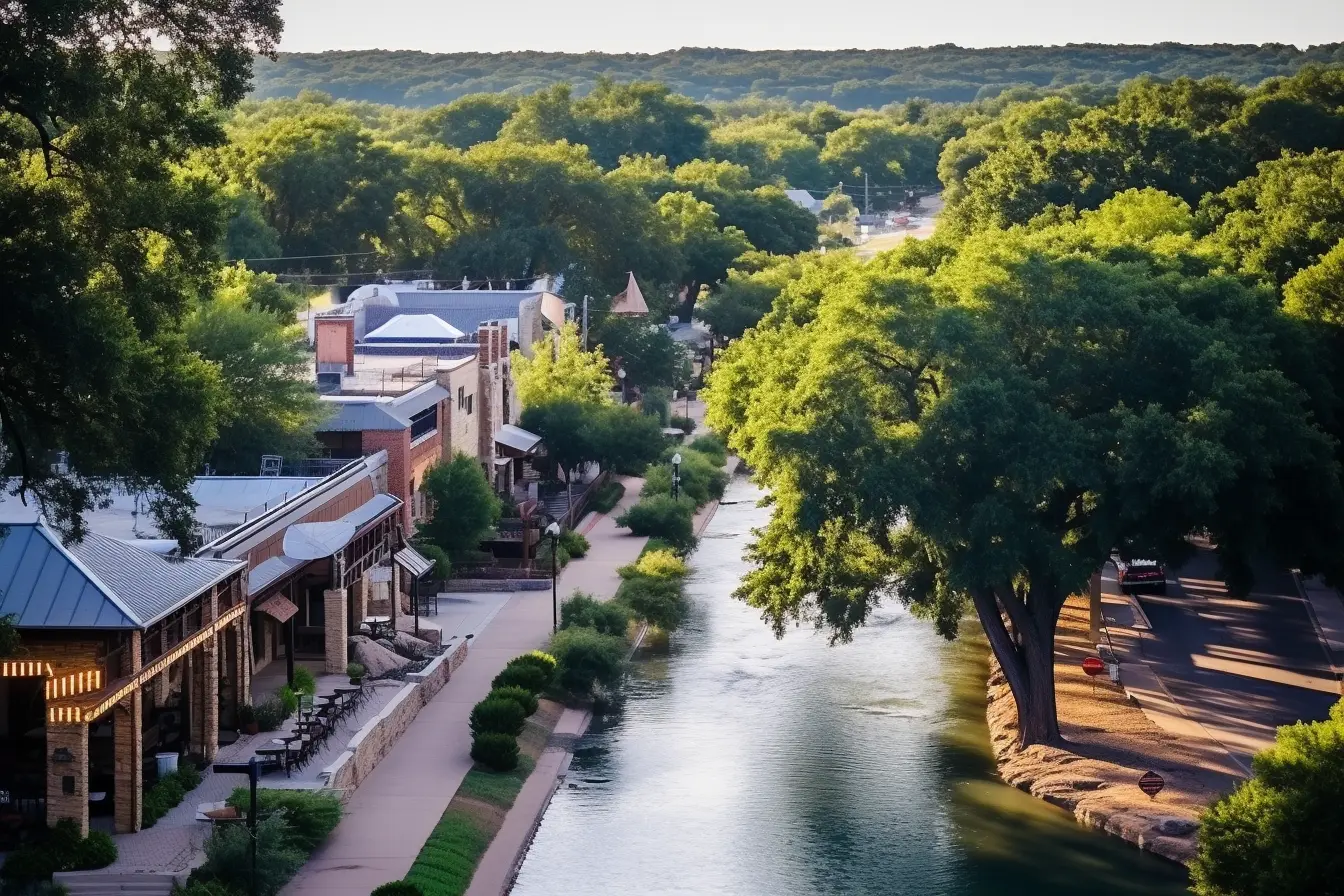 Nestled along the scenic Guadalupe River between San Antonio and Austin lies the charming town of New Braunfels, Texas. Established in 1845 by German settlers, this small city proudly retains its German heritage while also embracing the future.
With a pleasant year-round climate, abundant natural beauty, and lively community spirit, New Braunfels offers visitors plenty of cool and memorable things to see and do. From lazy tubing trips to boot-scooting honky-tonks, this unique town has something for everyone.
Let's explore some of the coolest and most significant attractions and activities in New Braunfels, Texas.
Step Back in Time Along the Sophienburg Museum and Archives History Trail
For an illuminating walk through New Braunfels' rich German settler history, follow the Sophienburg Museum and Archives History Trail. This 1.5 mile trail features 20 different stops at historic landmarks and buildings in downtown New Braunfels.
Popular stops along the trail include the Sophienburg Museum and Archives, housed in a beautiful 1893 mansion. This museum holds artifacts and documents detailing the town's founding and early development. The trail also passes by the elegant Romanesque-style First Protestant Church built in 1903 and the Fredericksburg Schoolhouse, an original 1854 one-room schoolhouse.
Other highlights are the Kuentz Log Cabin, an original 1845 home of one of the first settlers, and the magnificent Comal County Courthouse, built in 1898 with an imposing gingerbread Victorian facade. Standing before these impeccably preserved buildings feels like traveling back in time to New Braunfels' frontier past.
With interpretive signage providing context at each stop, the History Trail offers a enriching self-guided tour of New Braunfels' German heritage.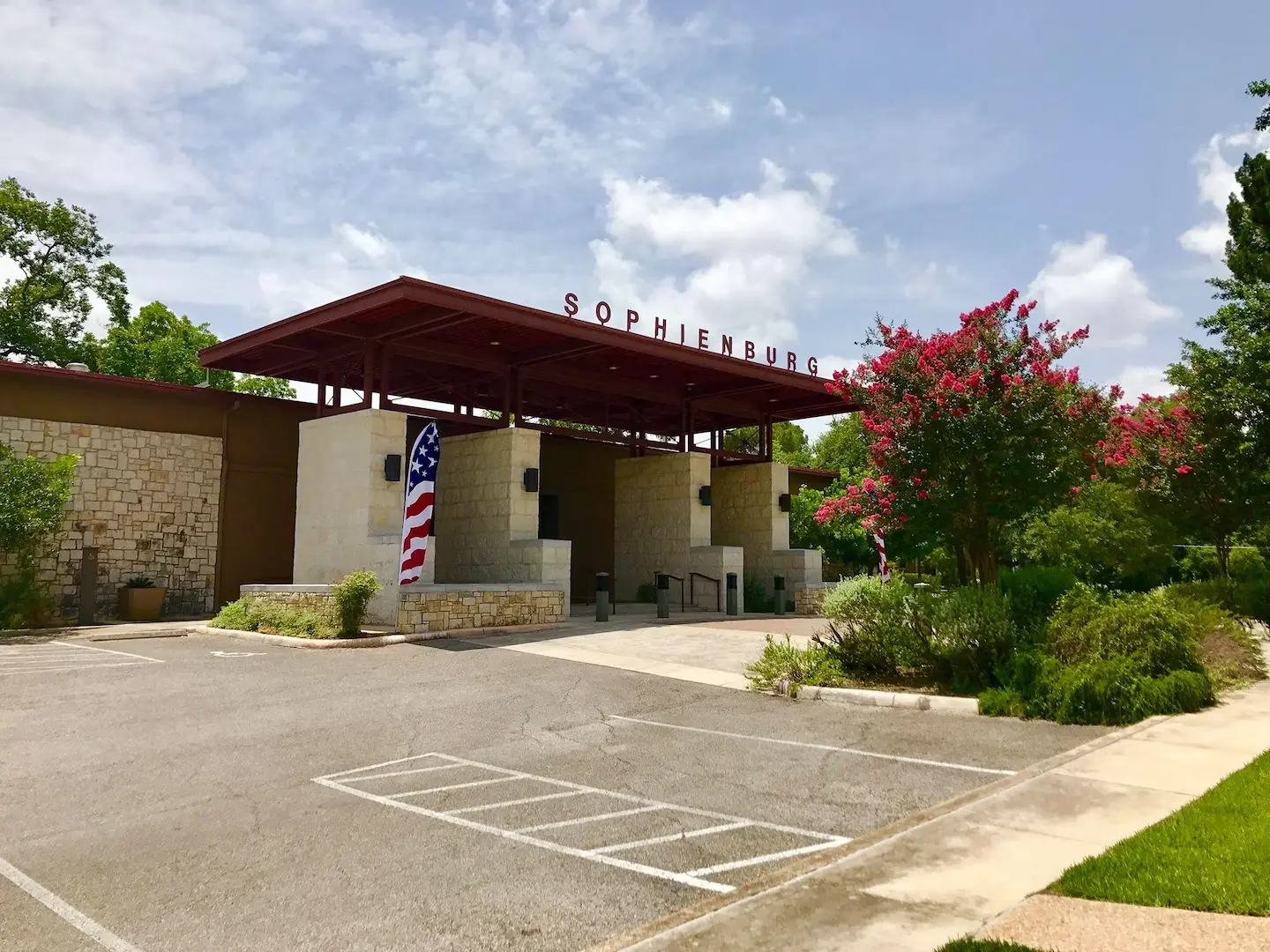 Hear the Snapping of Gators and Spy Exotic Birds Along the Wetlands Walkway
Stretching for over a mile along the banks of the old channel of the Guadalupe River lies the Wetlands Walkway. As one of the state's best examples of a cypress-tupelo swamp habitat, this area provides the chance to spot abundant wildlife just minutes from downtown.
Who would expect to see alligators in Texas? But here they are! Near the beginning of the walkway, look for these reptilian residents sunning themselves on logs in Alligator Lake. The lake also draws myriad bird species. Watch for great blue herons spearing fish in the shallows and listen for the "konk-la-ree" song of red-winged blackbirds echoing through the trees.
The further along the elevated concrete pathway you walk, the more deeply you'll be immersed in the swamp environment. Trees laden with Spanish moss and lily pads covering the water create an almost mystical atmosphere. Make sure to pause and take in the primal sights and sounds all around you.
Tube Down the Legendary Guadalupe River
No visit to New Braunfels is complete without a leisurely float down the Guadalupe River in an inner tube. For decades, tubing the "Guad" has ranked as one of the city's signature activities.
The most popular tubing route begins at Prince Solms Park, where you can rent a tube and shuttle to the put-in point upriver. As you're gently carried downstream, you'll pass scenes of pristine natural beauty along the rocky cliffs and cypress-lined banks. Relax in your tube as you drift for roughly three hours before reaching the end point back at Prince Solms Park.
Along the way, you'll likely hear the whoops and hollers of other tubers basking in the sunshine and cool water. Most folks bring coolers stocked with refreshments to sip while floating, making for a full day of carefree fun.
Beyond just drifting along, you can stop and swim at several recreational spots with small beaches. Or stay alert for the iconic U-shaped Aqualab tubes, where you can climb up and take an exhilarating plunge into the river below!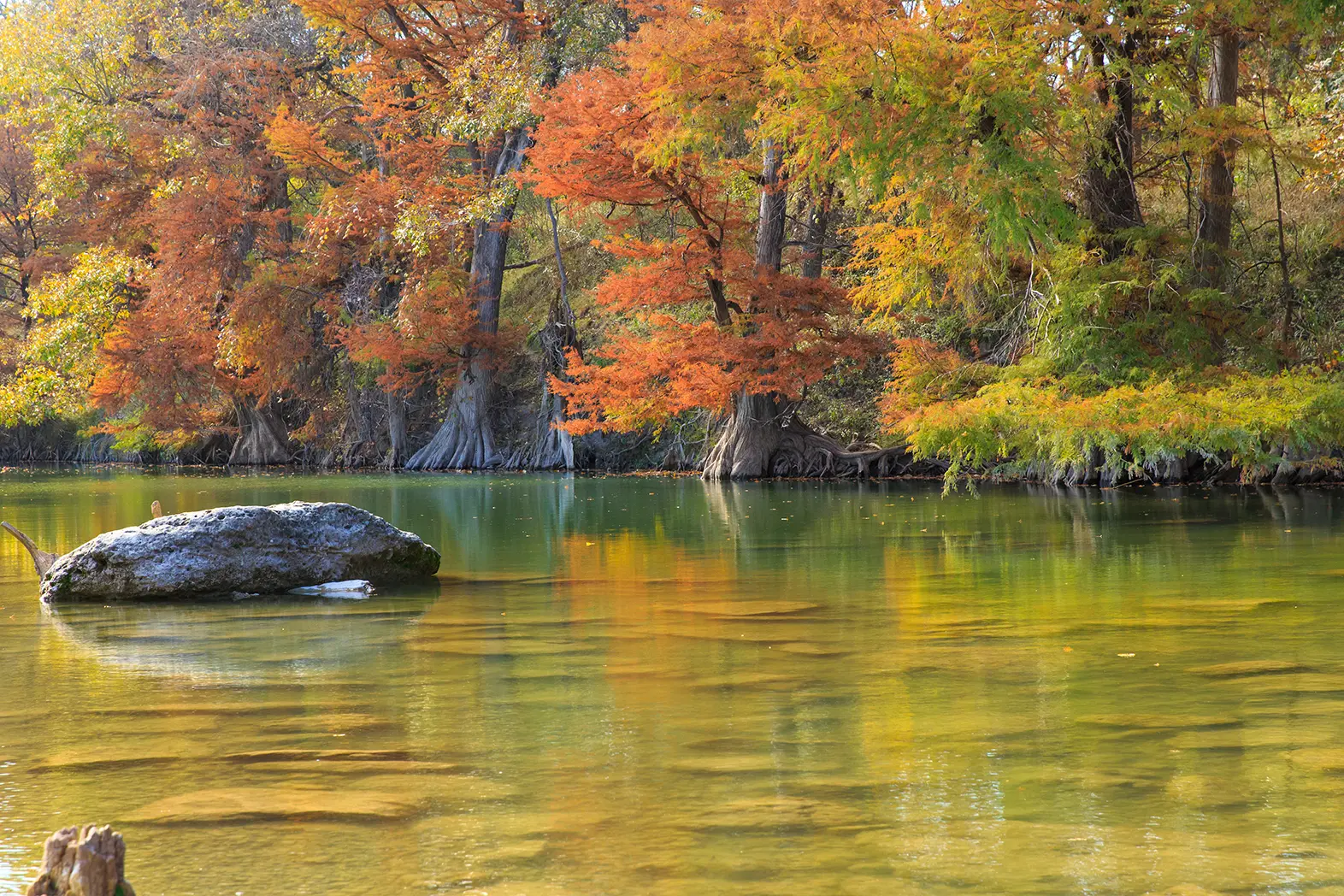 Tour Texas History at Conservation Plaza and Fischer Park
For a dose of Texas history and heritage set along the springs and lake shores of Landa Park, head to Conservation Plaza and Fischer Park.
At Conservation Plaza, stroll along the beautiful walkways and gardens while learning about the state's cultural and natural resources. Highlights include an impressive bronze Lone Star monument, statues honoring Texan legends like Sam Houston and David Crockett, and a fountain representing the state's diverse wildlife.
Continue through Fischer Park, where you'll find memorials dedicated to the German immigrants who founded New Braunfels as well as tributes honoring local veterans. Nearby, relax beneath soaring cypress trees thought to be up to 500 years old before heading down to the tranquil shores of scenic Landa Lake.
Saddle Up and Ride Through Historic Ranches
Experience the wide-open landscapes of Texas Hill Country on horseback when you book a guided trail ride through several historic ranches neighboring New Braunfels.
Just north of town, El Rancho Cima provides hour-long rides along limestone ridges with panoramic Hill Country views. South of New Braunfels lies the sprawling Rancho Diana, where you can opt for everything from 30-minute trips to overnight camping excursions across 7,500 unspoiled acres.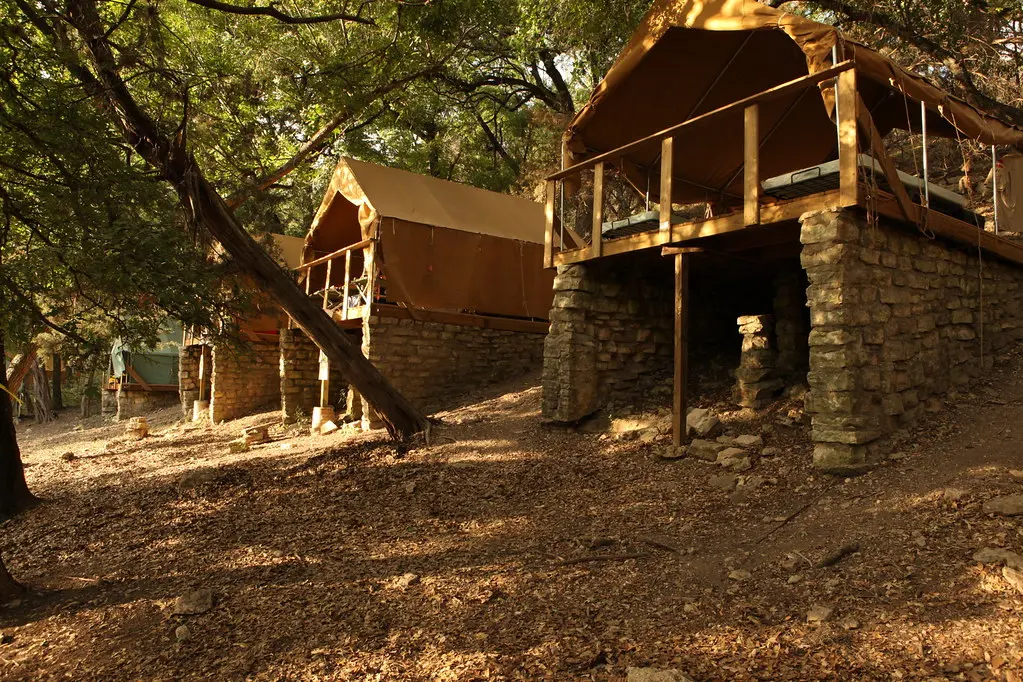 Another stellar option is the Bar M Ranch, offering daily public trail rides through their property bordering the Guadalupe River. Led by experienced wranglers, you'll ride through lush meadows and beneath stately cypress trees, with opportunities to view wildlife.
With the wind rushing through your hair and the rhythmic hoofbeats of your trusty steed, a trail ride through these ranches provides an quintessential Texas experience. Don't forget your cowboy hat and boots!
Experience Hands-On Heritage at Freshmill Farm
For a unique blend of farming, history, and family fun, spend an afternoon at Freshmill Farm. This "living history farm" located 10 minutes from downtown New Braunfels offers interactive educational experiences reminiscent of the town's rural past.
Stroll through the farm's fruit orchards and gardens to see heritage crops and heirloom plants. Children will delight meeting and feeding the goats, chickens, rabbits, pigs, and donkeys. Step back in time touring the property's historic log buildings dating to the 1840s and 1850s.
On weekends, Freshmill Farm offers hands-on activities like soap-making, blacksmithing demonstrations, and cooking classes using farm-fresh ingredients. Seasonal events include peach and apple picking as well as fall and Christmas festivals.
Beautiful nature trails wind through the farm's 50 acres, where you might spot indigenous wildlife like deer, foxes, and painted buntings. With so much to see and do, Freshmill Farm provides old-fashioned family fun.
Sunbathe and Swim at Schlitterbahn New Braunfels
When temperatures rise in Texas, few places offer as much water-based fun as the sprawling, world-famous Schlitterbahn New Braunfels. This massive 70-acre waterpark first opened in 1979 and helped launch the indoor/outdoor waterpark concept.
Today, Schlitterbahn still ranks among the nation's top waterparks. Classic attractions include the Original Schlitterbahn area with rides like the Blastenhoff lazy river, Dragon's Revenge flume slide, and the steep plunges down the Falls and Deluge slides.
For more extreme thrills, head to the Surfenburg section to catch waves on the massive Flow Rider or scream your way down wicked slides like the Black Knight. When you need a break from the excitement, unwind in the swim-up bar at Biergarten Hollow.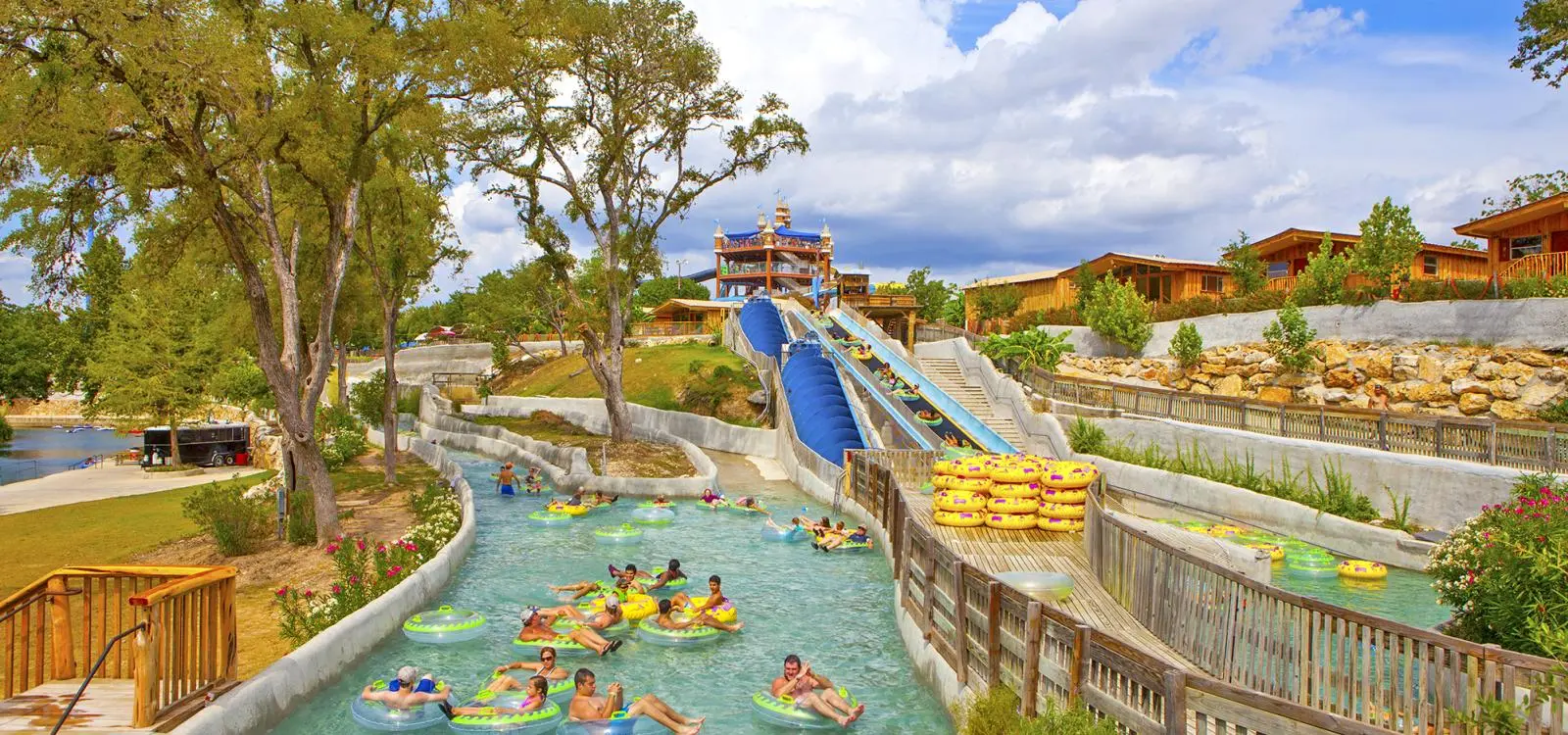 Spend a Night (or Two) in a Treehouse at Cypress Valley Canopy Tours
For a truly memorable lodging experience, rest your head amid the branches at Cypress Valley Canopy Tours. This ziplining outfit located 10 minutes from New Braunfels offers the chance to stay overnight in fantastical treehouses perched high in the forest canopy.
Each treehouse features stylish furnishings, air conditioning, private bathrooms, and flat screen TVs, affording a comfortable treetop retreat. Awake to the birdsong chorus each morning before soaring along wires on Cypress Valley's exciting zipline routes.
For an even more immersive experience, book Cypress Valley Canopy Tours' "Treetop Quest" package. You'll be guided on a two-day wilderness escape combining zip lines, rappelling, rope challenges, and more, capped by an unforgettable night in your secluded treehouse.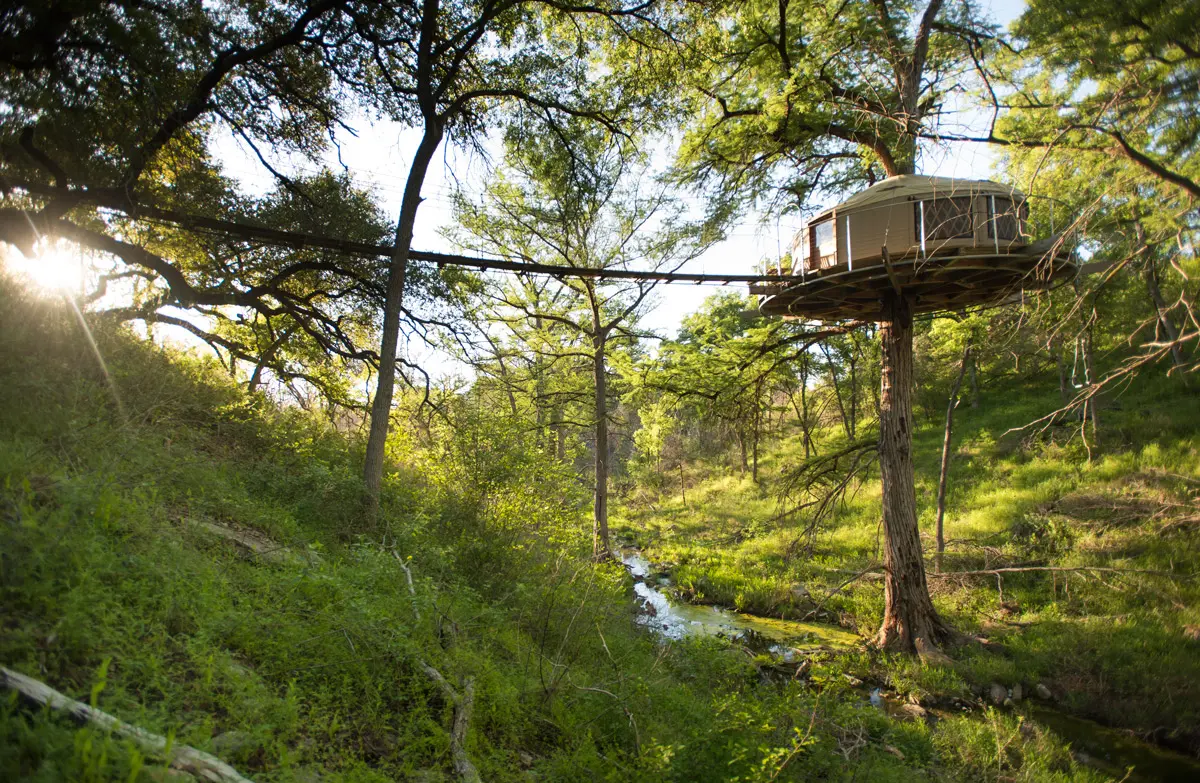 Unlock Your Inner Artiste at the Museum of Texas Handmade Furniture
The Museum of Texas Handmade Furniture provides a fantastic opportunity to discover New Braunfels' tradition of bespoke woodworking while trying your own hand at the craft.
This museum located just north of downtown showcases handcrafted Texas furniture spanning 200 years. But it also offers daily woodworking classes for all skill levels. Under the tutelage of expert guides, you can build your own unique piece like a stool, candleholder, or bench.
Workshops like Beginner Basics teach fundamental techniques using hand tools before letting you apply your new skills. Options like Memory Box Building help create functional mementos to commemorate your New Braunfels visit.
For a hands-on artistic adventure and piece of local heritage to take home, unleash your inner woodworker with a memorable workshop at the Museum of Texas Handmade Furniture.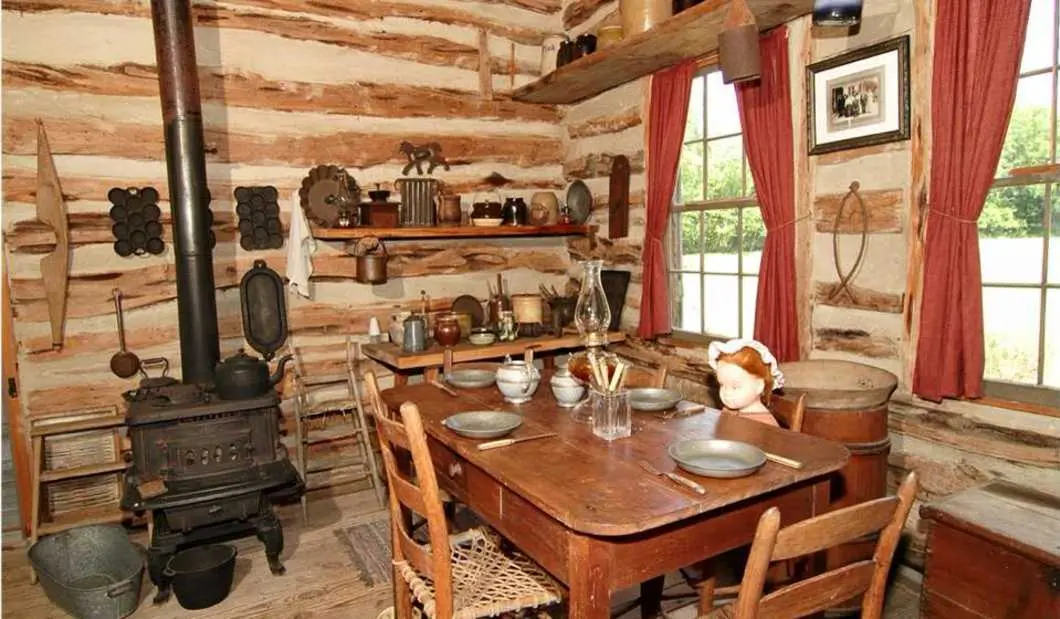 Explore Natural Springs and Caverns at Landa Park/Comal Springs
New Braunfels' namesake springs provide the centerpiece of Landa Park, an idyllic green space in the heart of town. Here you can dip your toes at Comal Springs, whose artesian waters feed crystal clear swimming pools snaking through the park.
Nearby, Natural Springs Cave opens for adventurous tours offering the chance to explore underground chambers while observing beautiful mineral formations. Above ground at Landa Park, stroll through lush gardens and beneath soaring pecan trees along the spring-fed Comal River.
Don't miss the picturesque Landa Park Aquatic Complex, with a complex of spring-sourced pools, waterslides, and an old fashioned "swimmers only" area. Another must-see is the elegant Landa Park Gristmill, whose enormous waterwheel still grinds flour today.
Tap Your Toes at Gruene Historic District
Just down the road lies the charming Gruene Historic District, consistently ranked one of Texas' best main streets. The picturesque water tower and rows of brightly painted shops and restaurants along Gruene Road hearken back to this area's origins as a bustling late 19th century cotton town.
Today, visitors flock to Gruene (pronounced "green") to browse its trendy boutiques selling everything from locally made jewelry to fungi-dyed clothing. Once the sun sets, live music fills the outdoor spaces at Gruene venues like Gruene Hall and Rockin' R River Rides. From country swing to rock and blues, Gruene Hall has welcomed the likes of Willie Nelson, Jerry Jeff Walker, and George Strait during its long tenure as the oldest continually running dance hall in Texas.
With a hip, musical vibe in a nostalgic setting, Gruene Historic District offers visitors a lively taste of authentic Texas culture.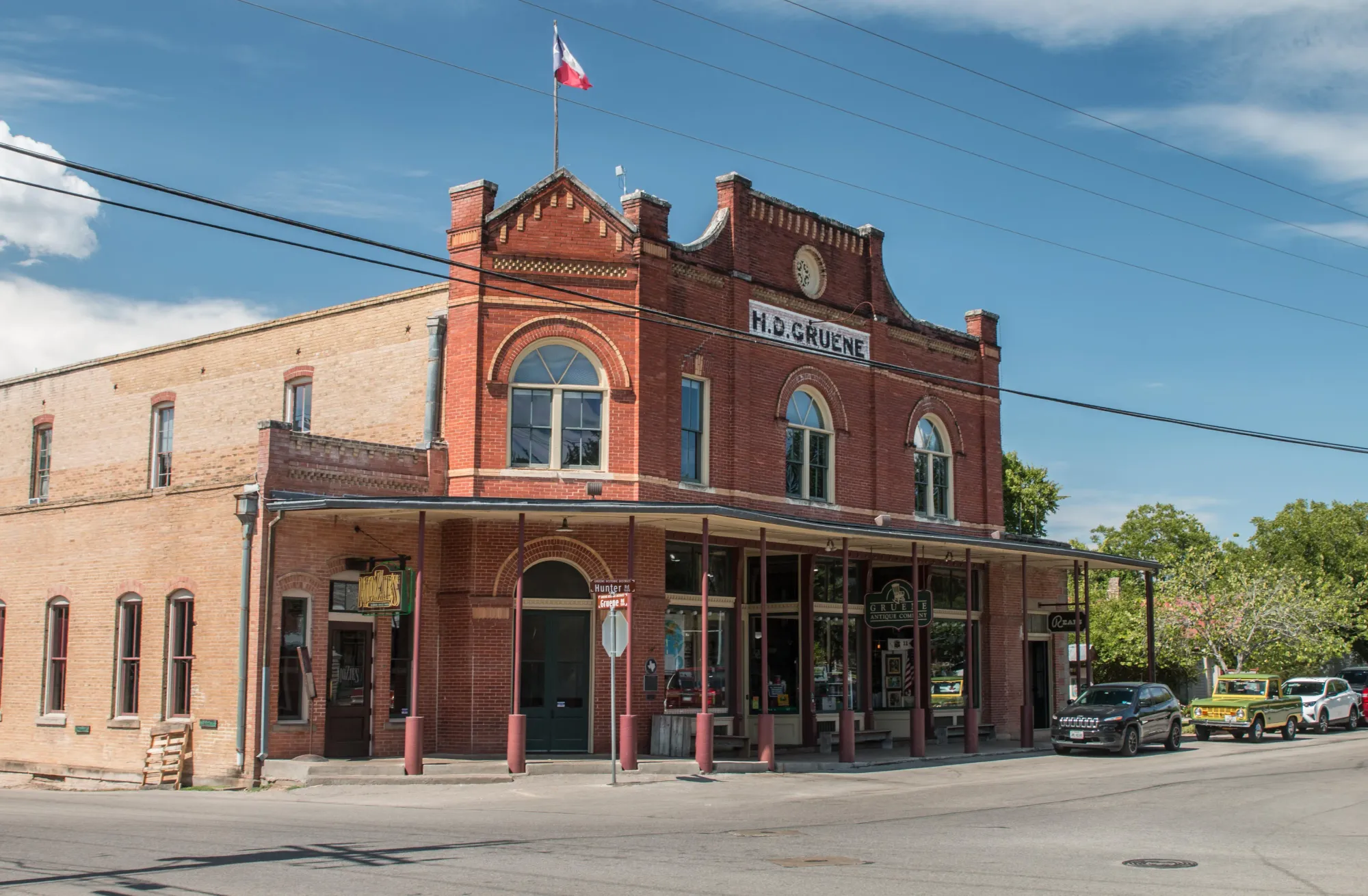 Experience Folk Art and Mexican Heritage at Marketplatz
Amid the old-world German influences in New Braunfels pulses a strong Mexican cultural presence as well. For an immersion in Tejano/Mexicano folk art and history, head to Marketplatz in downtown New Braunfels.
This family-friendly open air market features stalls selling handcrafted gifts, traditional clothing, delicious fresh-made food, and more. On weekends, you can browse the wares while listening to Tejano and mariachi music. The on-site Museum of Texas Handmade Furniture and the Oak Creek Art Center provide more opportunities to admire the area's rich artistic traditions.
Surrounding Marketplatz are historic buildings holding shops and eateries. Be sure to see the ornate 1929 Faust Hotel next door, which has hosted celebrities like John Wayne, Bob Hope, and Jack Dempsey. Thanks to its vibrant mix of culture, cuisine, and crafts, Marketplatz offers a microcosm of New Braunfels diversity.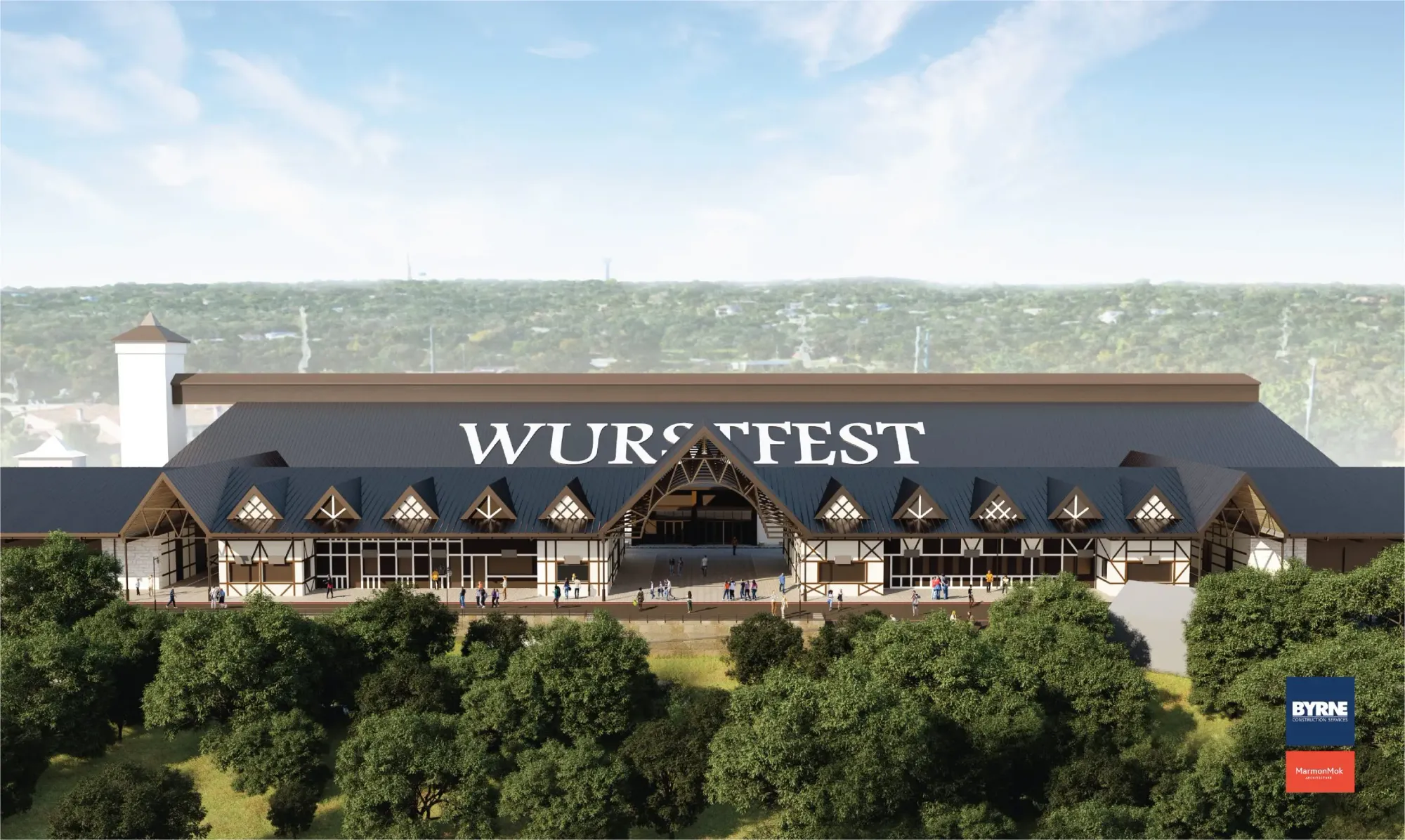 Tour Riverside Breweries Along the Beer Road
New Braunfels' German heritage helped spawn the town's now vibrant craft beer scene. Follow the New Braunfels Beer Road between many of the city's eclectic microbreweries, taprooms, and beer gardens.
Popular stops include Krause's Cafe and Biergarten, where you can wash down schnitzel with German-style brews overlooking the Guadalupe River. The massive Duck Pond Cellars specializes in brewing traditional German lagers on-site in their historic stone cellar.
Don't miss Guadalupe Brewing Company, crafting an array of small-batch ales and lagers. Their relaxing taproom offers picturesque views of the adjacent apple orchard. Finally, Faust Hotel and Brewing Company pairs award-winning handcrafted beers with upscale dining in the historic hotel.
Dine on Mouthwatering Barbecue, Burgers, and Brunch
No visit to Texas would be complete without digging into some finger-lickin' barbecue. For smoked meat bliss, head to Smitty's Market in downtown New Braunfels, where the black pepper-crusted brisket and spicy pork ribs encased in plumes of smoke have drawn crowds for nearly a century.
The classic burger joint Naegelin's Bakery has satisfied locals' cravings since 1868, cooking up no-frills beefy perfection. For a more upscale night out, Grey Moss Inn fuses Texas cuisine with gourmet elegance in their historic home's rustically elegant dining spaces.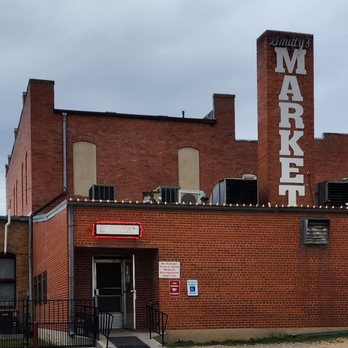 Finally, Comal Coffee Haus has earned acclaim for their phenomenal brunch featuring creative plates like homemade beignets and masa pancakes with cilantro cream sauce, served in a cozy bungalow with great coffee.
Take in Panoramic Views from atop Mount Baldy at McKinney Roughs Nature Park
Just outside New Braunfels lies gorgeous McKinney Roughs Nature Park, whose crowning jewel is the iconic Mount Baldy. Hiking the steep trail to the top of this massive humpbacked dune rewards you with unmatched panoramic views across the countryside.
Take a moment to catch your breath as you survey the chaparral-blanketed hills rolling toward the horizon in every direction. The dune's sandy slopes create ideal habitat for wildlife like roadrunners and jackrabbits, which you might spot darting amid the brush below.
After snapping photos of the phenomenal vistas, take an exhilarating run back down the dune to complete the journey. For an elevated look at New Braunfels' natural beauty, make the scenic trek to the top of Mount Baldy.
Camp Along the Guadalupe at River Ranch Campground
If you really want to immerse yourself in the area's gorgeous nature, camping provides an unbeatable option. Just minutes from downtown along the Guadalupe River, River Ranch Campground offers a peaceful escape amidst 255 acres of Hill Country beauty.
The campground's shady sites, some directly on the riverbank, give you front row seats to the river's sparkling waters. Days here fly by tubing down the river, exploring surrounding hiking trails, casting for bass or just picnicing beneath the trees.
As the sun sets and stars illuminate the darkening sky, gather with new friends around a crackling campfire, share some Texas tales, and enjoy this simpler way of life along the river.
With so much to experience in and around the city, an unforgettable New Braunfels getaway is guaranteed. Immerse yourself in the area's fascinating history, heritage, culture, cuisine and natural splendor using this guide to the coolest, must-visit local attractions. From laid-back tubing trips to boot-scooting honky-tonks, the "Texas Roadhouse" town of New Braunfels offers endless ways to experience genuine Lone Star State charm.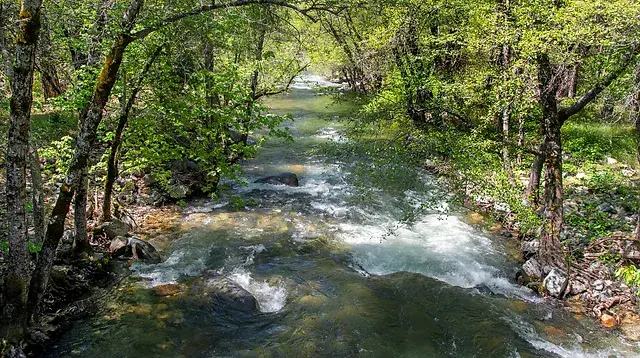 Top Restaurants in New Braunfels, Texas
New Braunfels boasts a vibrant dining scene ranging from classic Texas barbecue joints to innovative contemporary cuisine. When hunger strikes during your visit, these establishments offer some of the city's tastiest and most memorable fare.
McKenna's Grill
Located in historic downtown New Braunfels, this cozy restaurant in a converted 19th century mercantile store specializes in expertly prepared American comfort food. Stop by for their melt-in-your-mouth meatloaf accompanied by mashed potatoes and fresh vegetables. Don't miss their hand-breaded fried chicken, considered some of the best in Texas.
Naegelin's Bakery
Operating since 1868, Naegelin's stands as Texas' oldest bakery. While still baking delicious Old World pastries and breads, the homemade burgers have made Naegelin's legendary. Sink your teeth into beef patties sizzling with juicy perfection. Pair it with an icy mug of Naegelin's craft rootbeer for a quintessential Texas burger joint experience.
Hoffbrau Steak House
For an upscale steakhouse experience, head to Hoffbrau. Here, perfectly seasoned and seared steaks arrive sizzling at your table. You can't go wrong with favorites like the tender filet mignon or hearty ribeye. With an extensive wine list and chef-crafted sides, Hoffbrau provides fine dining in New Braunfels.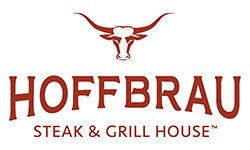 Phoenix Saloon
The Phoenix Saloon brings Baja California vibes to New Braunfels, serving fresh sushi, tacos, quesadillas and more. Sushi options range from vegetarian rolls to specialty rolls topped with juicy slices of ribeye steak. Their diverse array of tacos includes spicy shrimp, coconut fish and carne asada. Vibrant decor and a relaxed vibe make this eatery a local favorite.
The Doseum Cafe
Located inside the children's Doseum museum, this cafe offers playful takes on classic comfort foods. Bring the kids for mac-and-cheese pizza, dinosaur chicken nuggets, PB&J rollups and other family-friendly fare. Adults will love options like spicy buffalo chicken salad and grilled Caprese paninis. The outdoor dining patio provides scenic views of Landa Park.
Big Hops Gastro Pub
With 38 rotating taps of craft brews, Big Hops is beer-lovers paradise. Their gastropub menu means those beers pair perfectly with elevated bar food like beer-battered mahi strips, bison burgers, and giant Bavarian-style pretzels. Both the downtown New Braunfels and Hwy 46 locations offer great brews in laid-back settings.
The Freisenhaus Restaurant
For an authentic German dining experience, visit the Freisenhaus in historic Gruene. Bavarian favorites like schnitzel, sausage, and sauerkraut provide a taste of Deutschland in Texas. Daily specials mean there's always new German dishes to try beyond the Haus classics. Prost!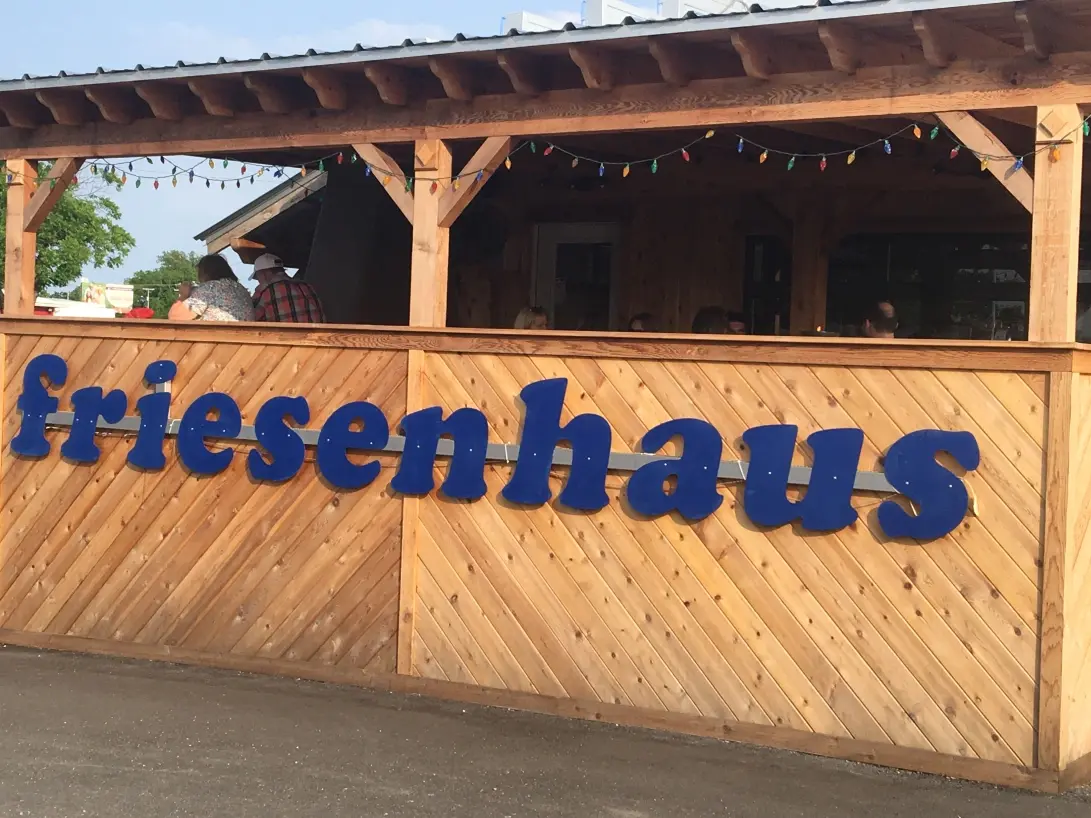 Rockin' R River Rides
This outfit offers entertaining theme park rides by the Guadalupe River along with diverse dining options. Their menu ranges from crowd-pleasing American fare like burgers and nachos to Mexican dishes like fajitas and enchiladas. Dine on their outdoor patio overlooking the river and then work off your meal on their fun tube slides and chutes!
Santa's Ranch Airport Cafe
Located at the New Braunfels Regional Airport, this restaurant combines aviation-themed decor with delicious homestyle cooking. Fuel up on breakfast plates like eggs Benedict, giant cinnamon rolls, and biscuits with beefy sausage gravy. Chili cheeseburgers, chicken fried steak, and chicken & waffles round out the menu.
Hill Country Cupboard Cafe
This cozy cottage-turned-cafe shines for brunch, serving creative plates like tamales Benedict, green chilaquiles, and French toast casserole. Lunch options include gourmet soups, salads and sandwiches like their signature grilled pimento cheese sandwich. Housed in a quaint bungalow, the Cupboard Cafe provides a charming brunch spot.
Exploring the local dining scene both fuels your New Braunfels wanderings and introduces you to the city's diverse flavors and heritage. From BBQ joints to biergartens, these eateries offer memorable meals and tastes of authentic Texas.
Where to Stay in New Braunfels
With its scenic setting and wealth of attractions, New Braunfels provides the perfect weekend getaway or longer vacation spot. The city offers a wide spectrum of accommodations, from budget motels to luxury resorts, to match any traveler's preferences and budget.
Hotel Faust
For a boutique hotel experience in downtown New Braunfels, check into Hotel Faust. This historic landmark property features 72 well-appointed rooms and suites with elegant, modern decor. Built in 1929, the hotel retains its ornate limestone facade and cast-stone gargoyles. Guests can dine at the acclaimed Faust Brewing Co. onsite while enjoying romantic views of the Comal River.
T Bar M New Braunfels
Nestled on the banks of the Guadalupe River, this ranch offers cozy cabins just minutes from Schlitterbahn, downtown and Gruene. Private patios allow you to relax overlooking the river. Onsite activities range from campfire s'mores to horseback riding for a true ranch vacation feel.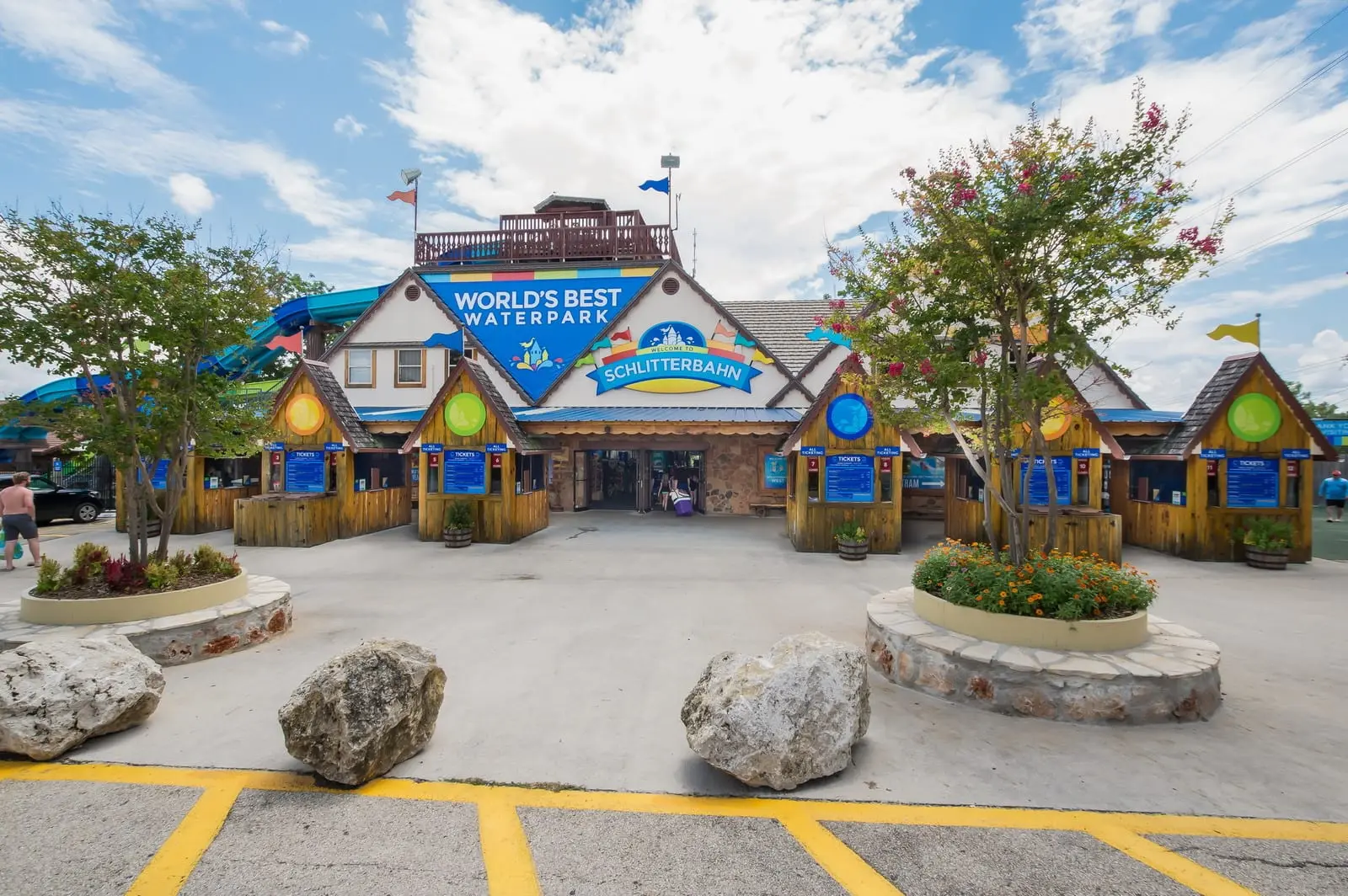 Prince Solms Inn
With its scenic hilltop perch above the Comal River, guests at Prince Solms Inn enjoy breathtaking views of the water and rolling hills beyond. Spacious, luxuriously appointed rooms provide a relaxing escape. The property also offers larger multi-room suites perfect for families. An outdoor pool and lanai provide peaceful spaces to unwind.
Super 8 by Wyndham New Braunfels
This dependable chain motel provides an affordable option conveniently located off I-35. Guests enjoy free breakfast, an outdoor pool and hot tub, and proximity to major attractions like Schlitterbahn. Basic but comfortable rooms make Super 8 a great choice for budget-minded travelers.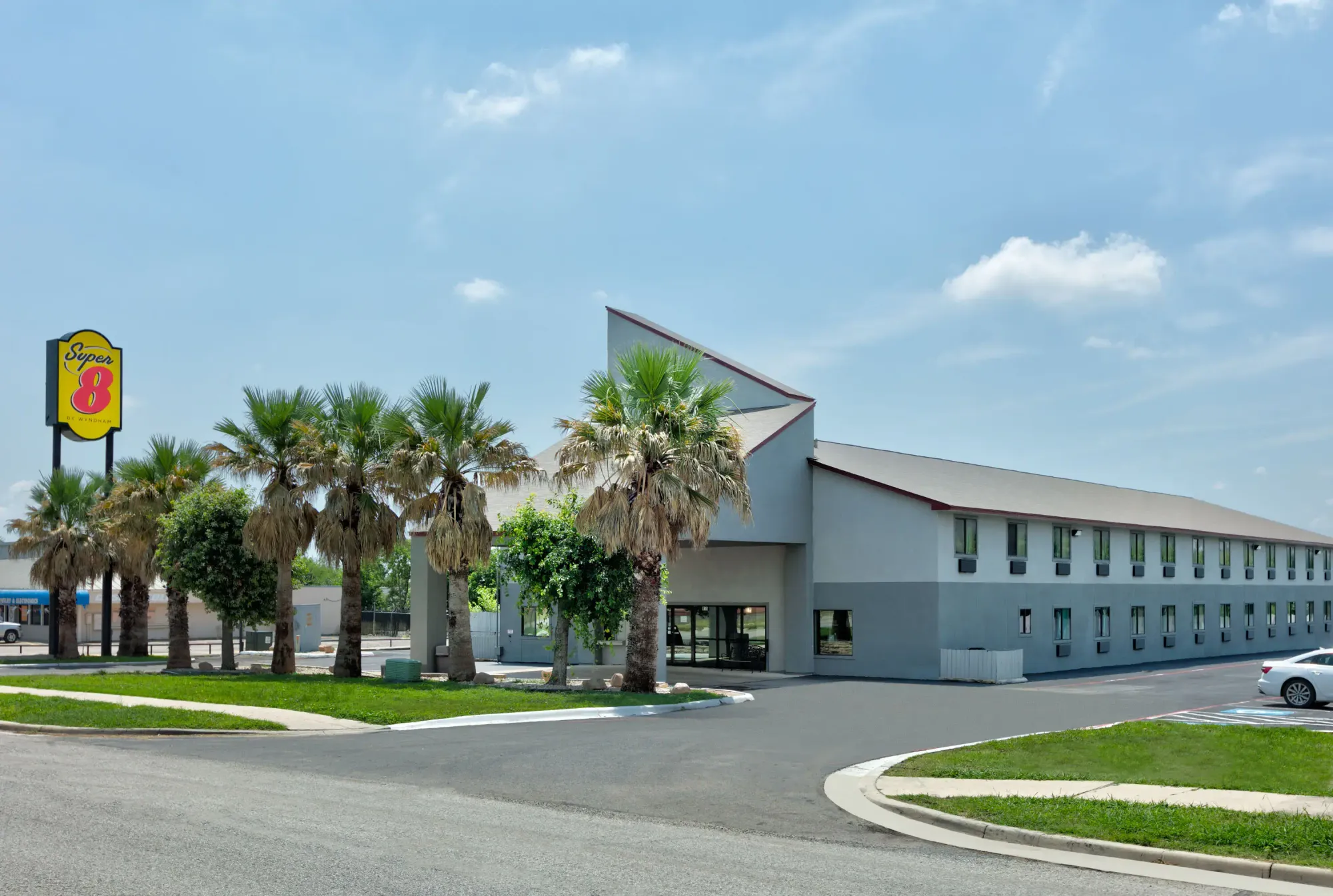 Best Western Inn & Suites
Another reasonably priced chain, Best Western offers standard rooms along with larger suites with kitchenettes, ideal for longer visits. Their outdoor pool area gives both kids and adults room to splash around and relax after a day of exploring. An onsite business center and meeting rooms cater to corporate travelers.
River Ranch Vacation Cabins
Escape to the scenic banks of the Guadalupe at these cozy log cabins nestled along the river's edge. Catch glimpses of passing tubers from your private porch. Cabins range from one to three bedrooms, allowingommodating individuals to large groups. Onsite amenities include a catch-and-release fishing pond, outdoor pool, and barbecue facilities.
Gruene River Retreat
Near the historic town of Gruene, this VRBO rental offers a secluded getaway with river access. The three bedroom home easily fits groups and provides scenic views from its expansive deck. Oversized windows allow guests to enjoy the natural ambiance. The home's hot tub, fire pit, and pool table encourage relaxation during your stay.
Schlitterbahn Cottage Rentals
For ultimate convenience, lodge onsite at Schlitterbahn Waterpark when booking one of their cottages or cabins. These multi-room rentals allow families and groups to stay just steps from the water slides. Homey amenities include fully furnished kitchens and screened-in porches. Avoid traffic and lines by staying right at the heart of the fun.
Conclusion
New Braunfels' unique blend of German heritage and Texan charm makes it a one-of-a-kind getaway destination. With scenic river tubing, live music-filled honky tonks, delectable cuisine, and numerous creature comforts, this spirited town truly has something for every traveler.
Following the itinerary and recommendations outlined above will help you craft an unforgettable visit filled with the top attractions, activities, dining, and accommodations New Braunfels has to offer. From its fascinating history and culture to the wealth of outdoor adventures found in its beautiful Hill Country setting, New Braunfels provides everything you need for an amazing Texas vacation.
So come prepared to kick back, stroll historic neighborhoods, feast on fantastic local cuisine, shop unique boutiques, dip into spring-fed pools, and sway along to live music beneath the stars. With this guide in hand, you're ready to unlock everything spectacular about New Braunfels, Texas!