Things to Do in Orangeburg, SC: A Travel Guide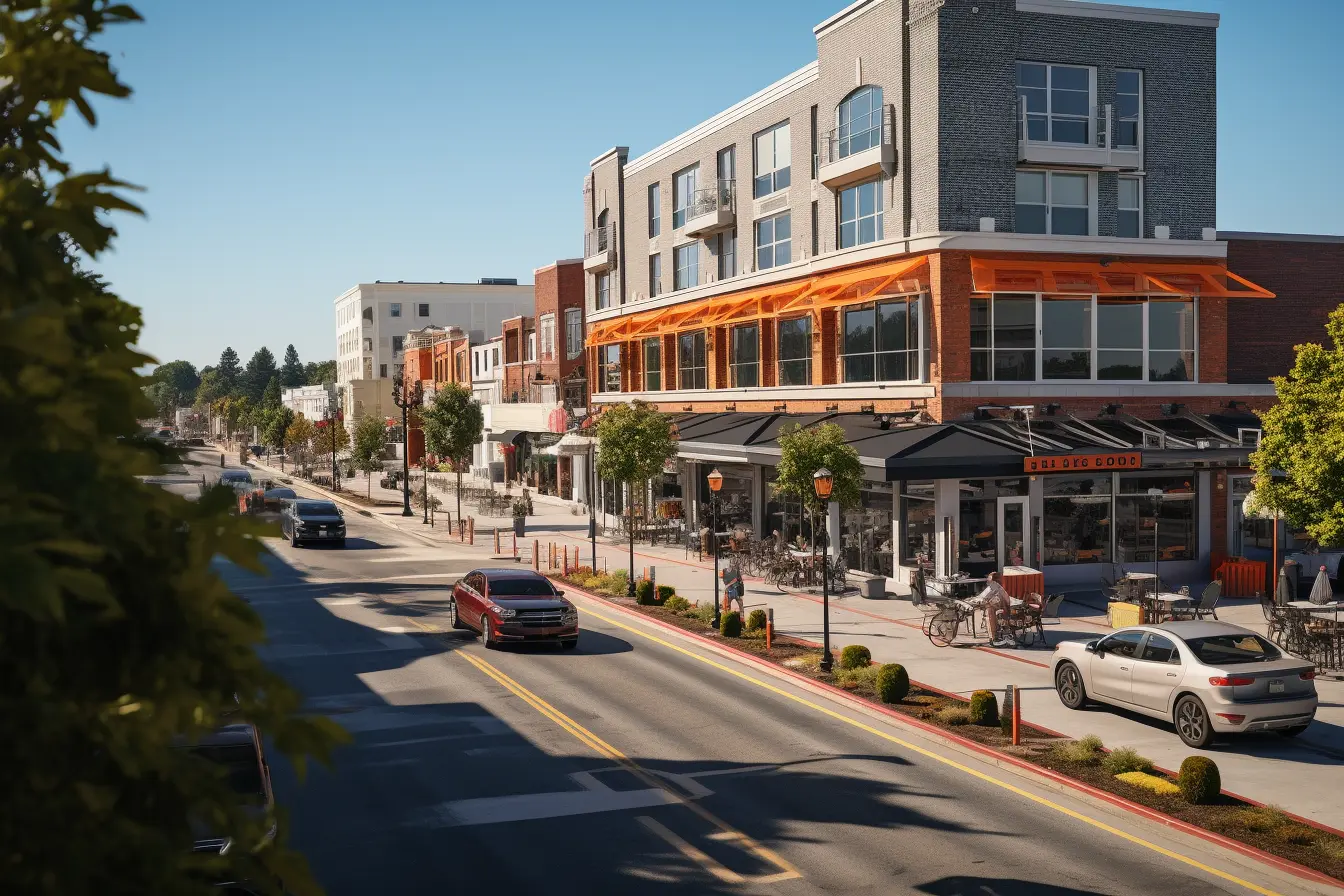 Nestled in the heart of South Carolina, Orangeburg offers visitors a treasure trove of historical sites, cultural attractions, and natural wonders to explore. Though small in size, this charming Southern town packs a big punch when it comes to creating lasting memories.
From landmark museums and performances spaces to one-of-a-kind restaurants and cozy accommodations, Orangeburg has something for every taste and budget. Read on for an exhaustive guide to 35 of the most memorable things to do for winter travelers in Orangeburg, SC.
Historic Downtown District
Immerse yourself in over 200 years of history with a stroll through picturesque downtown Orangeburg. Centered around the stately Orangeburg County Courthouse, this district features dozens of late 19th and early 20th century buildings housing boutique shops, restaurants, and cultural attractions.
Orangeburg County Courthouse
Standing tall in the heart of the downtown district, this imposing Romanesque Revival structure was completed in 1895 and remains an iconic city landmark. Gaze up at the soaring clocktower and wander through the lush courtyard gardens. Don't miss the stained glass murals inside depicting important scenes from Orangeburg's past.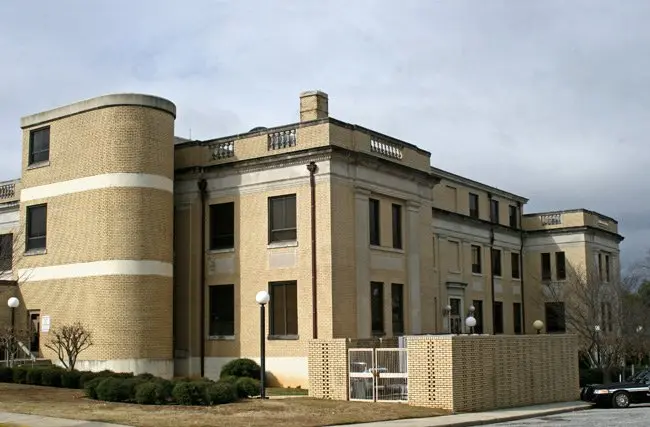 Edisto Memorial Gardens
Adjacent to the courthouse lies these stunning gardens honoring the Edisto Amerindians. Built in 1954, the serene space contains fountains, benches, and bronze statues spread across its grassy expanse. Walk through and reflect on the area's rich Native American heritage.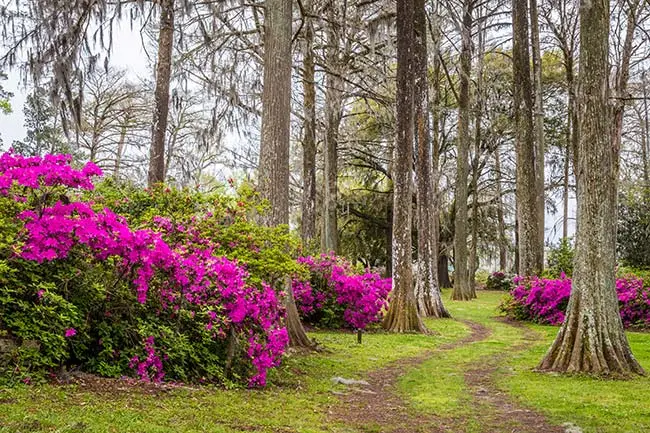 Claflin University
Founded in 1869 as one of America's first historically black universities, Claflin University and its cluster of Victorian buildings tie closely to Orangeburg's post-Civil War identity. Tour the historic Truluck Activity Center, home to the university's archives. Marvel at the detailed murals adorning Goff Hall, the oldest site on campus.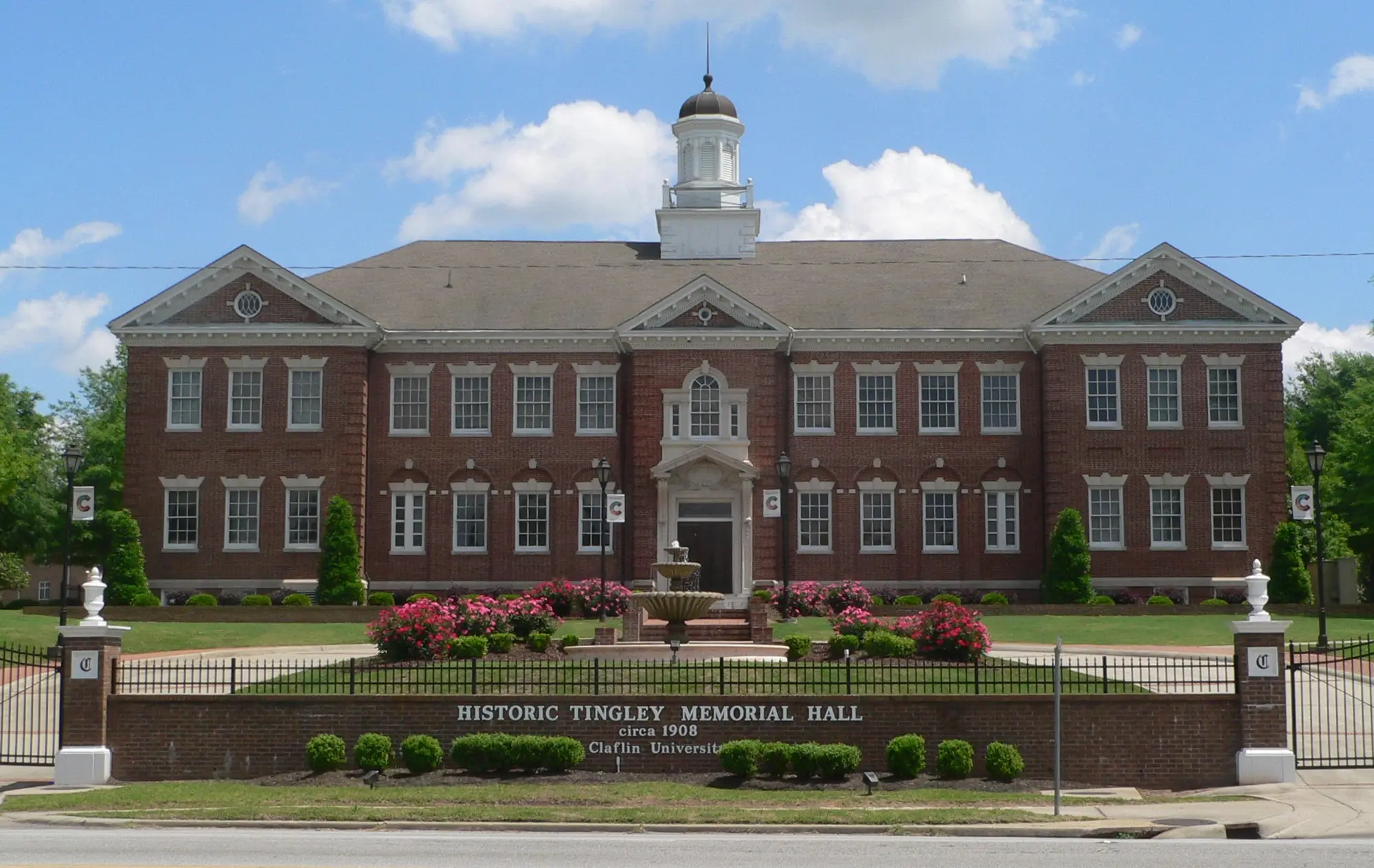 Firefly Distillery
This family-owned craft distillery puts a contemporary spin on Orangeburg's traditions through small-batch vodka, gin, and whiskey. Stop by for a tasting and tour to learn about their production process featuring locally sourced grains. Don't leave without browsing their gift shop stocked with artisanal liquors and merchandise.
Eutawville Agricultural Fair
For over a century, the Eutawville Agricultural Fair has celebrated Orangeburg's farming roots with livestock contests, produce displays, carnival rides, and more. Held each May at the Eutawville Community Center, it's a beloved annual tradition rich in Americana charm. Enjoy downhome cooking, browse handcrafted goods, watch equestrian shows, and support the county's 4H clubs.
Museums & Historic Homes
From the performing arts to rural life and civil rights history, Orangeburg's museums provide windows into the region's diverse culture. Here are some of the most enriching exhibits and historic abodes open to visitors.
The I.P. Stanback Museum & Planetarium
Located on South Carolina State University's campus, this modern museum spotlights the African Diaspora experience through rotating fine art exhibits, cultural objects, and multimedia displays. Check their events calendar for dynamic talks, conferences, and performances year-round. The onsite planetarium dazzles with 360-degree digital projection shows exploring the cosmos.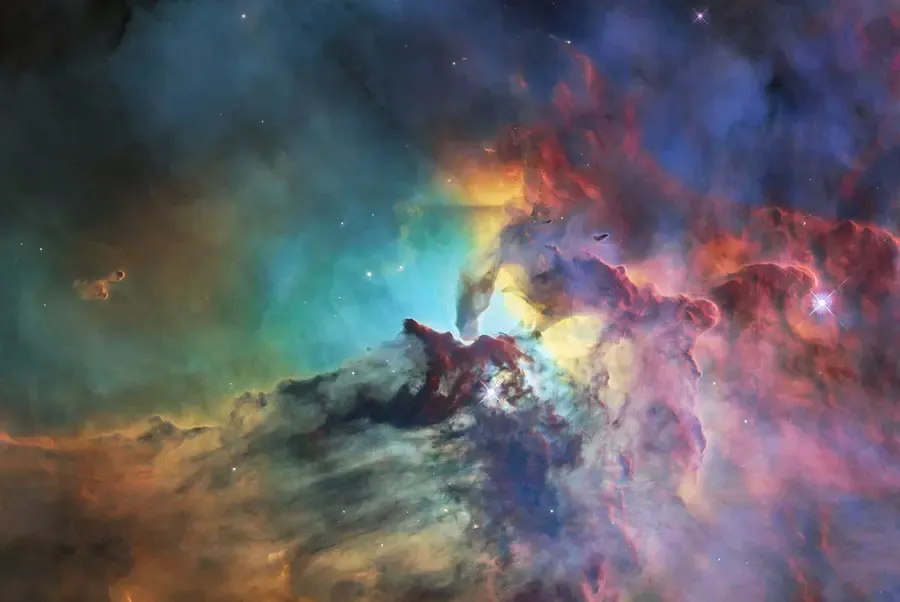 The Moses Oil Co. Museum
Step back to the early 20th century at this unique museum housed in a preserved 1927 oil distributorship. Browse exhibits like an old-fashioned pharmacy and general store stocked with vintage merchandise. Out back you'll find a recreated village with authentic tenant farmer homes illustrating rural life. Don't miss their calendar of traditional music performances.
Orangeburg County Fine Arts Center
This shining community arts complex is home to two galleries showcasing local and national talents. The main exhibition hall brings in cutting-edge painting, sculpture, jewelry, ceramics, and more by renowned artists. Meanwhile, the intimate Artist Market highlights creative works by regional creators and craftsmen. Enjoy this creative feast for the senses.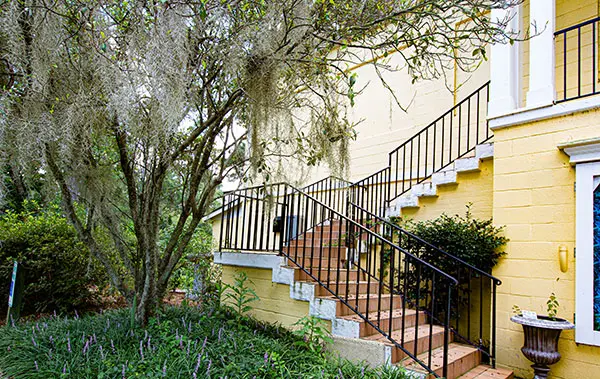 Brookdale House & Gardens
History comes alive at this 18th century plantation manor now listed on the National Register of Historic Places. Tour the stately white-columned main house, furnished with antiques from the 1700s to 1800s. Stroll through the Butterfly Garden and connect with nature. Brookdale provides a window into aristocratic Lowcountry life.
Orangeburg Massacre Site
Now a memorial park, this somber site honors the victims of the Orangeburg Massacre. On February 8, 1968, state troopers killed three young civil rights demonstrators, and wounded 27 others, who were protesting segregation at a local bowling alley. A marble monument and plaques commemorate the tragedy and the fight for justice. Quiet reflection is encouraged.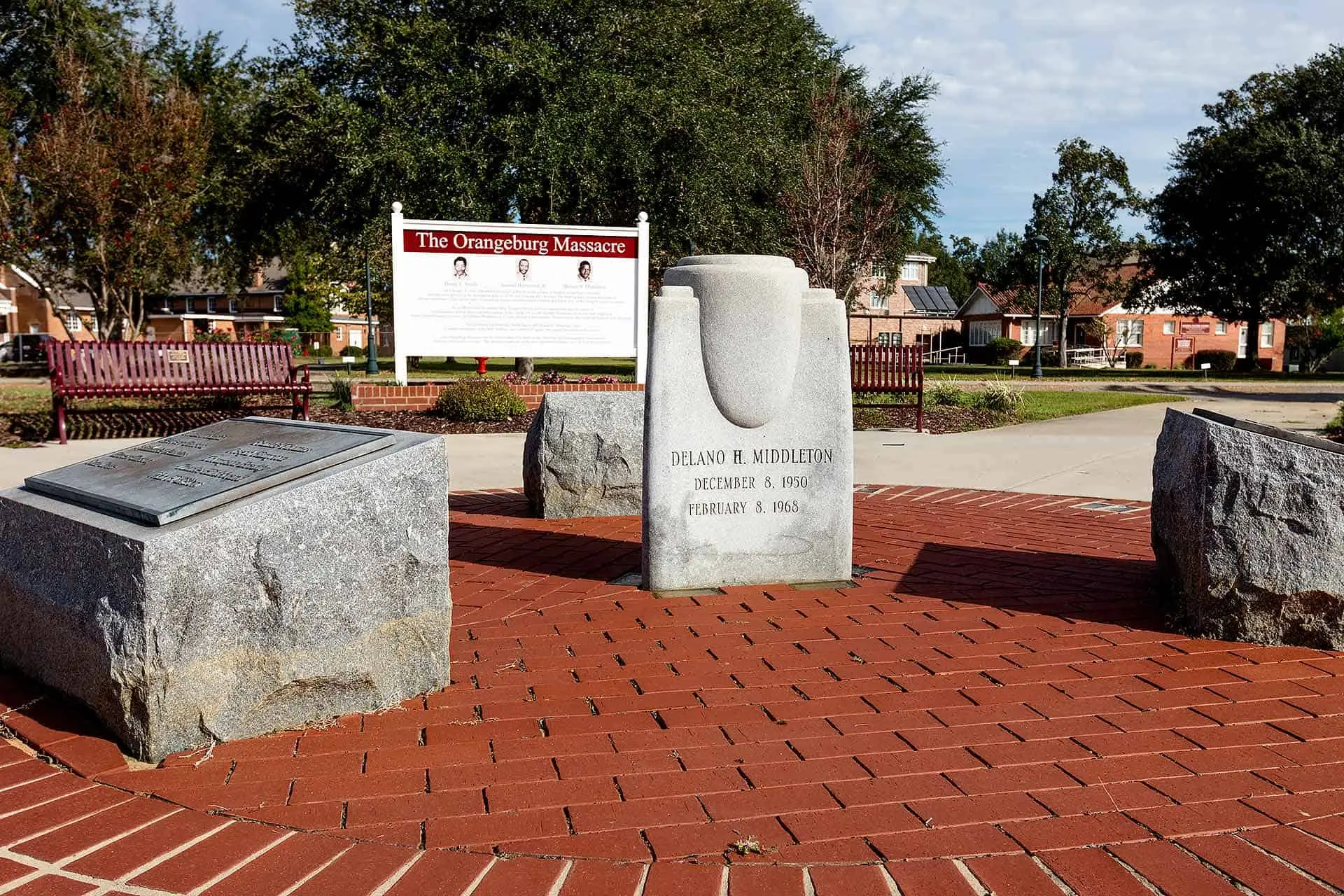 Felkel Farm Florist and History Center
Combining past and present, Felkel Farm Florist and History Center offers gorgeous seasonal blooms alongside educational exhibits. Learn about the Felkel family's pioneering floral business since 1914. Then explore displays on rural life, including samples of an old country store, farm equipment, and more. Pick up some fresh-cut flowers to brighten your stay.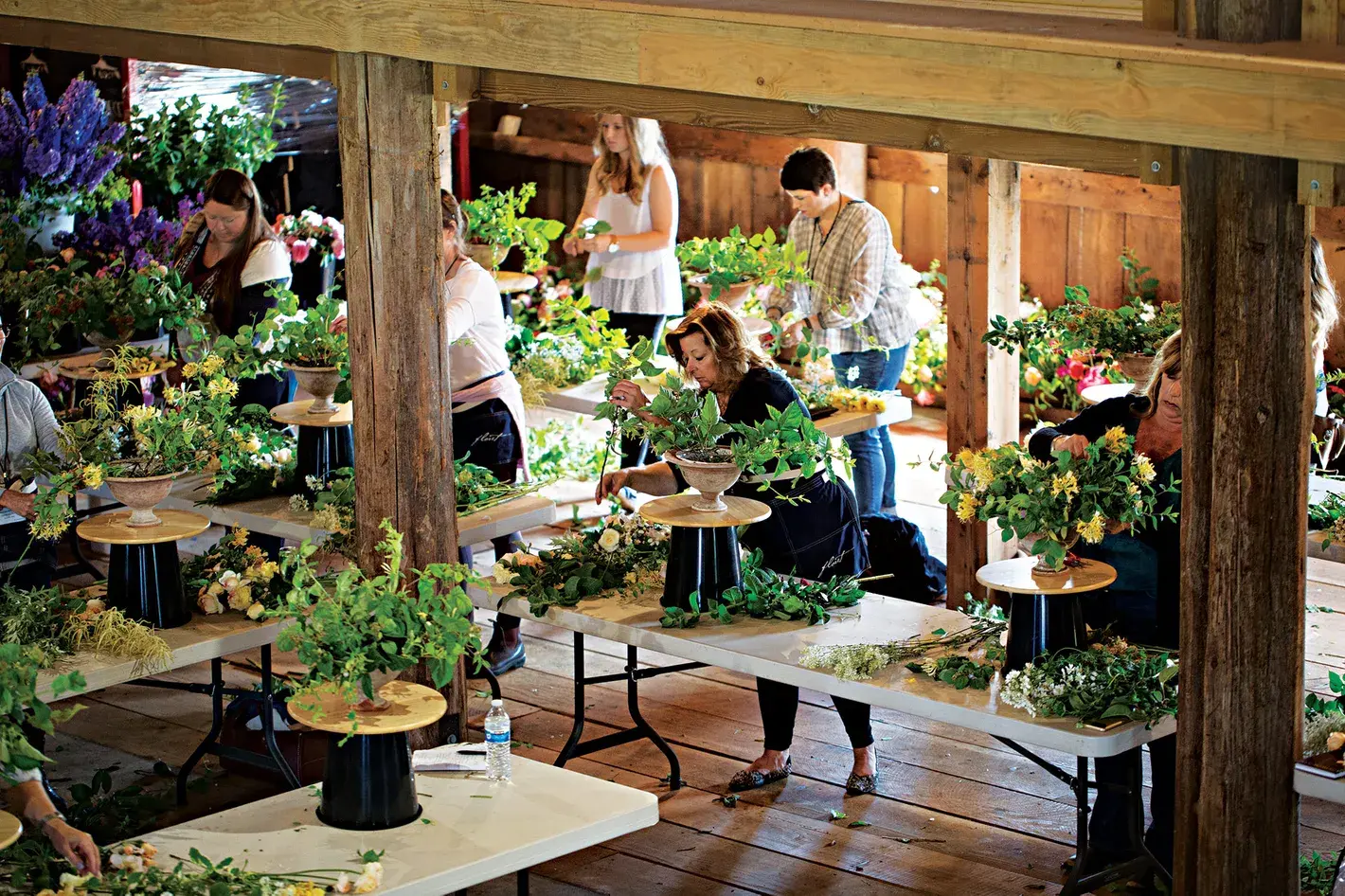 Nature & Recreation
When you need a break from the city sights, Orangeburg's wooded parks, gardens, and waterways offer plenty of opportunities to get in touch with nature and enjoy the sunny South Carolina climate.
Edisto Memorial Gardens
Explored above for their history, these stunning downtown gardens are also a joy purely for their natural beauty. Walk through interconnecting brick pathways shaded by sprawling oak trees, passing numerous fountains and benches perfect for resting and reflecting.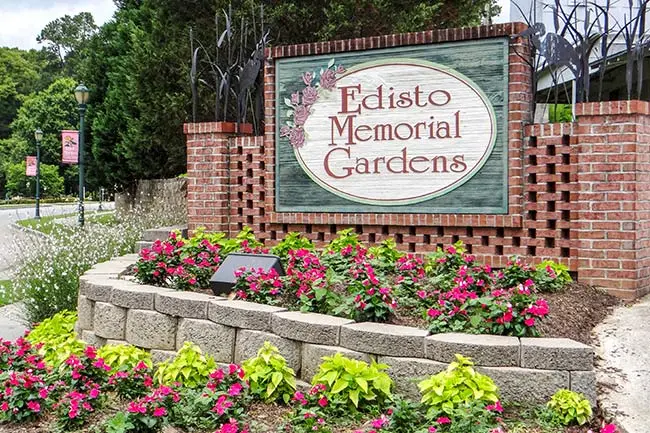 Santee State Park
Situated on the shores of scenic Lake Marion, this sprawling park caters to fishing, boating, hiking, camping, and wildlife enthusiasts. Cast for catfish on the lakeshore, hit the trails through Spanish moss-draped woodlands, or rent a cozy waterfront cabin. The onsite restaurant dishes up stellar Southern comfort cuisine.
Orangeburg Country Club
Since 1920, golfers have flocked to this classic course offering both picturesque scenery and challenging play. Book a tee time and be sure to admire the stately antebellum clubhouse. Dine at the renowned Grill Room known for its aged steaks and seafood.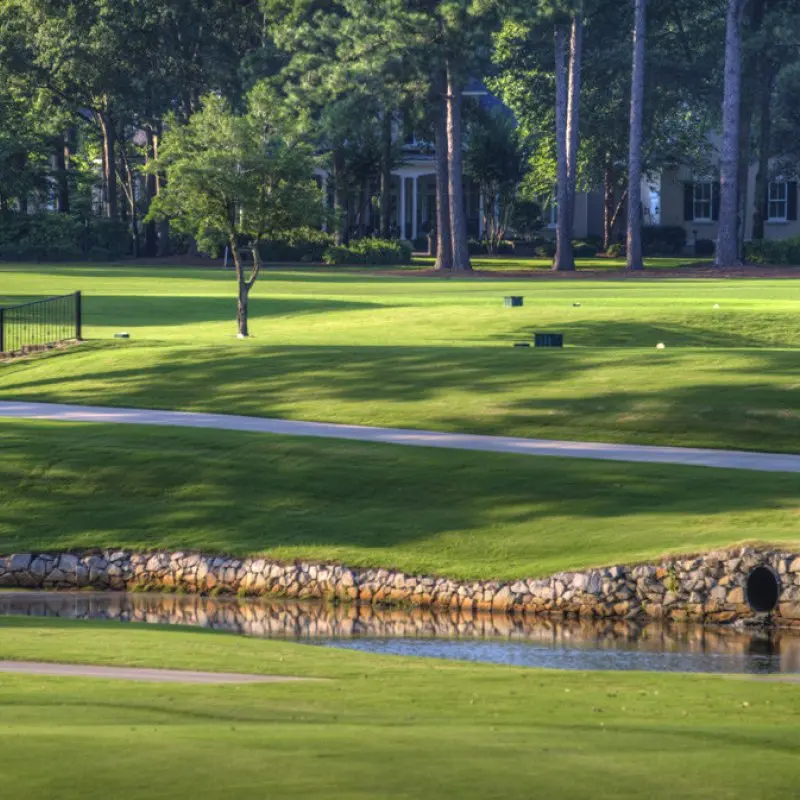 Edisto River
Renowned for its fishing, the Edisto River also provides kayaking, canoeing, and swimming along its peaceful sweep through rural South Carolina. Rent gear or book a guided paddle tour to fully experience the river's hidden cypress swamps and flooded forests teeming with wildlife.
Orangeburg County History Center
Adjacent to the historic courthouse downtown, this grassy public space contains memorials honoring Orangeburg veterans along with a restored caboose exhibit. Kids will love the interactive "history plaza" featuring educational games and trivia displays immersed in the great outdoors.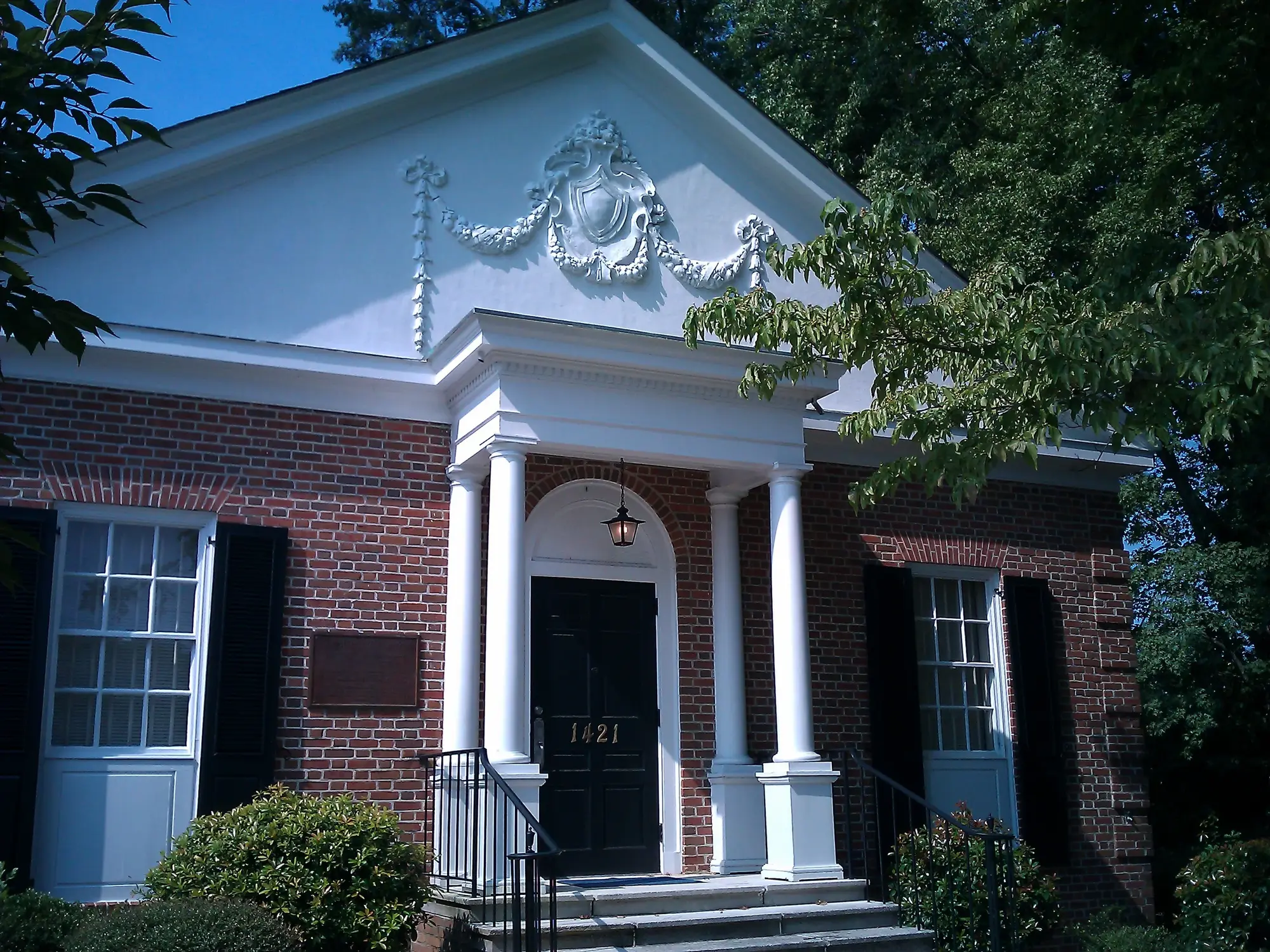 Festivals & Events
Throughout the year, Orangeburg celebrates community, culture, and tradition with a diverse array of public events and festivals. These are some of the most anticipated gatherings on the city's calendar.
Orangeburg Festival of Roses
Taking place each April at Edisto Memorial Gardens, this beloved event turns the downtown district into a floral wonderland. Marvel at elaborate rose-covered floats in the Grand Parade. Enjoy concerts, contests, arts and crafts, and food vendors spreading spring cheer.
Orangeburg County Fair
Each October, this classic fair transports you to an old-fashioned harvest festival with blue ribbon competitions spotlighting livestock, agriculture, baked goods, arts and crafts, and more. Ride the Ferris wheel, pet cute critters at the petting zoo, or dig into classic fair fare like funnel cake and turkey legs.
Downtown Market
Every Saturday morning from May through October, local farmers, bakers, artists, and craftspeople sell fresh produce, prepared goods, and handmade wares at the downtown market in Centennial Park. It's the perfect place to grab breakfast or brunch and stock up on regional treats.
Orangeburg Festival of Discovery
This popular November event celebrates innovation and creativity through special exhibits, hands-on workshops, live music, and food vendors. Past years have featured a planetarium, concert stages, artisan boutiques, and STEM activities for kids.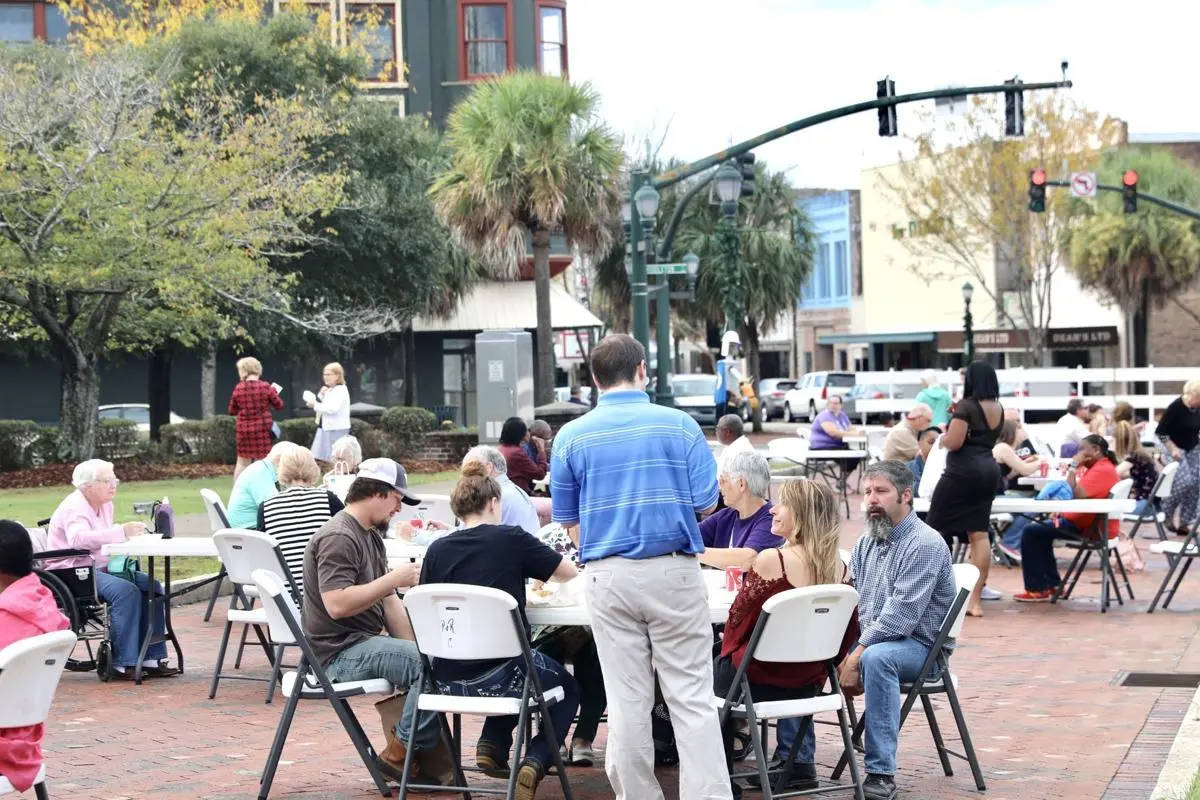 Parlor Tour of Homes
Offered biannually in December by the Orangeburg County Historical Society, this special tour provides insider access to several privately-owned historic homes downtown dressed in their holiday finest. Advance tickets secure this exclusive glimpse into the city's enduring architectural gems.
Restaurants & Dining
From cute cafes to upscale eateries, Orangeburg's food scene reflects an eclectic array of Southern flavors and culinary traditions. Here are 12 of the city's best restaurants well worth a visit.
Duke's BBQ
Tucked along Russell Street, this unassuming storefront dishes out heavenly smoked brisket, ribs, and sausage from a family recipe perfected over 40 years. Expect long lines at lunch for their reasonably priced plates heaped with slow-cooked meats doused in signature sauce. Leave room for banana pudding.
Jalisco Mexican Restaurant
Authentic south-of-the-border fare draws crowds to this humble Downtown eatery across from Claflin University. Their handmade tamales and enchiladas, simmering fajitas, and overflowing taco plates never disappoint. Margaritas pack a punch. Lively atmosphere with indoor and patio seating.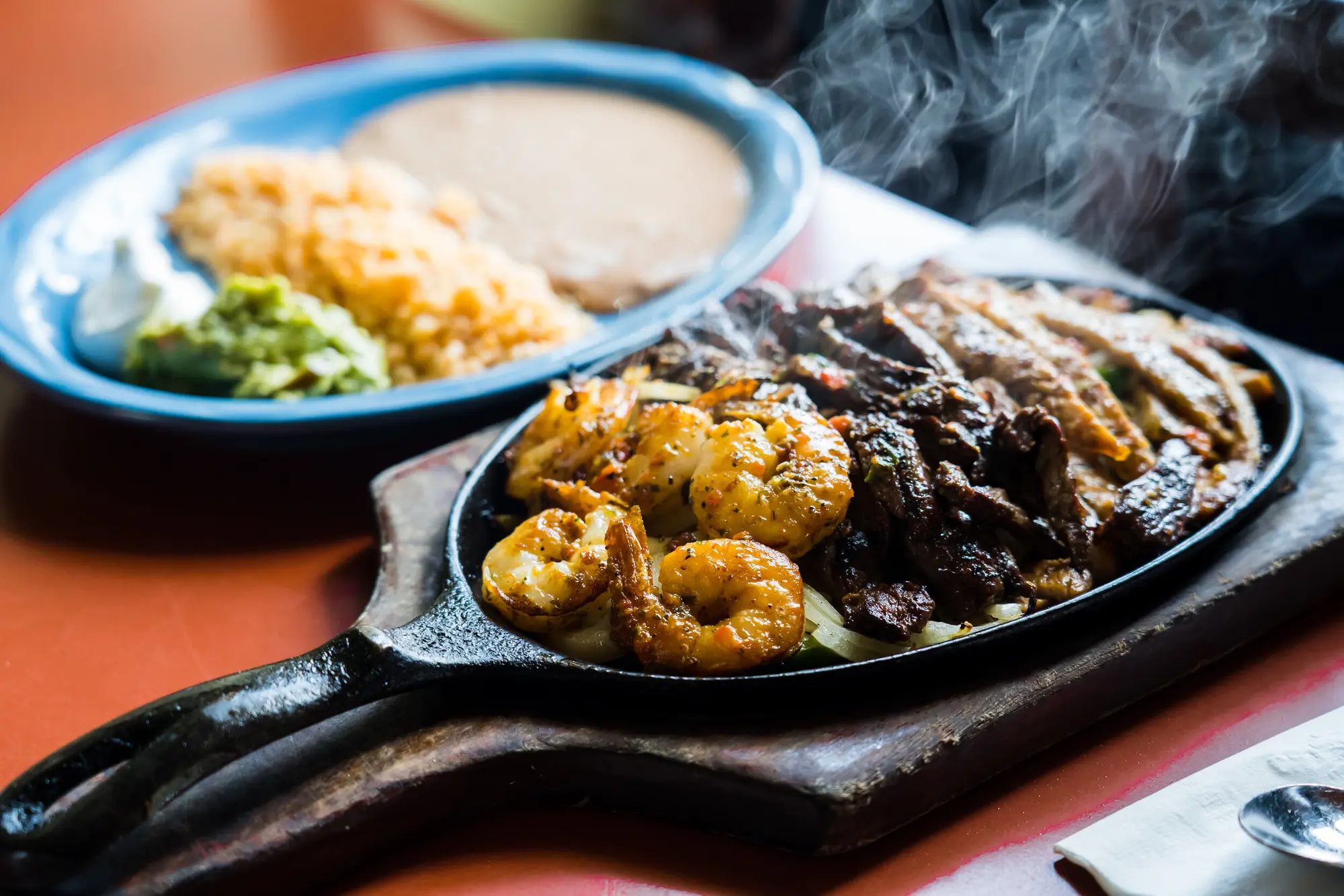 Cafe Louisa
Nestled in a restored 19th century home, Cafe Louisa charms with garden seating and fresh, locally-sourced New Southern cuisine. Their inventive lunch menu ranges from shrimp po' boys to chicken salad croissants. Candlelit dinners might feature grouper piccata, seared duck breast, or grilled filet mignon.
Magnolia's Southern Bistro
This suppertime favorite delivers contemporary Southern soul food, from Cajun fried catfish to blackened shrimp & grits to barbecue ribs. Their granny's sweet potato pie makes a showstopping finale. Folks have lauded Magnolia's red velvet soda, mint julep, and other signature cocktails too. Reservations urged.
Broughton's BBQ & Grill
Broughton's unpretentious ambiance lets their pulled pork, brisket, chicken wings, and classic sides like baked beans and cornbread shine. Out of the way location but always packed for a reason!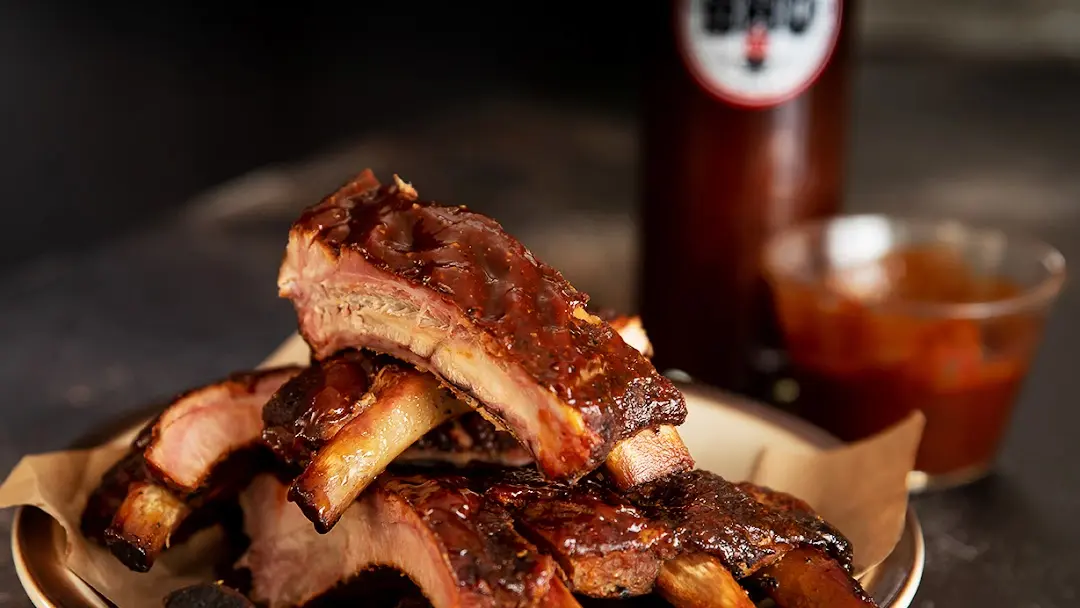 Maurice's Piggie Park BBQ
An Orangeburg institution since the 1950s, Maurice's fires up tender hickory-smoked pork ribs, turkey, chicken, and hash & rice in their custom open pits. No frills but delicious and affordable. Don't miss their chocolate, coconut, or pecan "pig on a stick" for dessert.
Hong Kong Chinese Restaurant
Overlooking the Edisto River, Hong Kong has prepared authentic Cantonese favorites for 50+ years. Devotees rave about their crispy duck, shrimp lo mein, General Tso's chicken, and hot tea. Request patio seating for atmosphere and river views.
La Fogata Mexican Grill
Trendy La Fogata packs in university students and foodies for fresh-pressed margaritas and creative Mexican fare like shrimp ceviche tostadas, short rib empanadas, and Baja fish tacos topped with mango salsa. Their festive vibe matches the vivid, folk art-filled interior.
Old Mill Restaurant
Just outside town, this converted grain mill housed in an 180-year-old building exudes historic charm. Hearty lunch buffets attract locals while the dinner menu spotlights coastal seafood like pecan trout and jambalaya pasta alongside hand-cut steaks. Reservations recommended.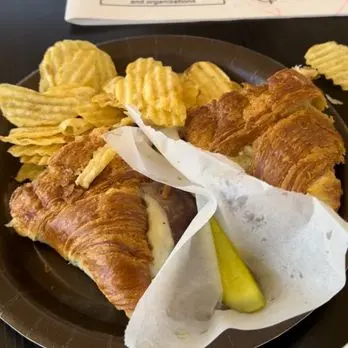 Eli's Table
The airy exposed-brick interior of Eli's makes an elegant date night destination. Chef-driven Southern cuisine utilizes seasonal ingredients like spring ramps or squash blossoms. Their eclectic dishes range from duck confit gnocchi to soy-glazed pork belly. Extensive local wine list.
The Garden Cafe
Tucked inside a flower shop downtown, the Garden Cafe crafts fresh, imaginative salads, artisan flatbreads, and heavenly sandwiches combining unexpected flavors like fig jam and camembert. Ingredients come straight from their onsite greenhouse. Charming patio for al fresco dining. Cash only.
Zesto's
No visit to Orangeburg is complete without stopping by this old-school drive-in burger stand, in business since 1952. Zesto's slings juicy burgers, hot dogs, shakes, and their legendary chicken fingers out of a tiny roadside hut. Pull up a picnic table and savor this vintage Americana experience. Cash only.
Lodging & Accommodations
At the end of an exciting day exploring Orangeburg, rest your head at one of these welcoming and well-situated lodging options.
The Whitman
For a refined and relaxing stay, check into this boutique downtown hotel occupying two carefully restored 19th century buildings. Individually decorated suites feature vintage furnishings and exposed brick walls. Unwind in the outdoor courtyard or sip evening cocktails at their farm-to-table restaurant The Standard.
The Cotton Maker Hotel
Immerse yourself in over 75 years of history at The Cotton Maker Hotel, located downtown in a former 1920s cotton brokerage. Period design details and antiques fill their charming suites and public spaces. Their esteemed on-site restaurant specializes in elevated Southern cuisine.
Edisto River Cabins
Rustic waterfront cabins sleeping 2 to 8 guests line the banks of the Edisto River south of town. Ideal for fishing and boating enthusiasts, with kayak rentals available. Each cozy wood cabin has a fully equipped kitchen, porch, and grill. Nearby Edisto Riverfront Retreat also offers RV sites and camping.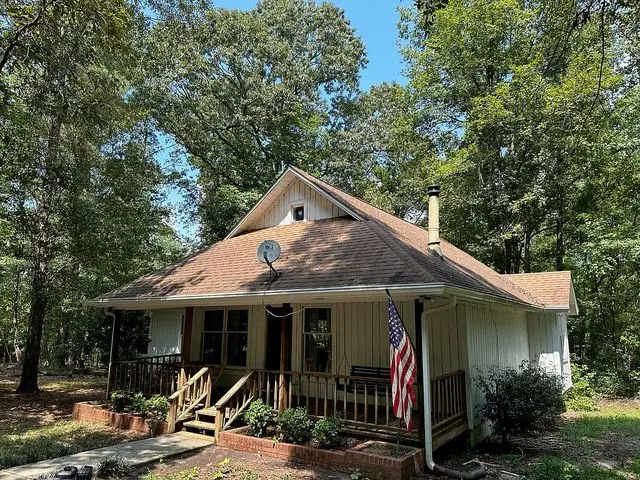 Claflin Place Suites
These affordable suites adjacent to Claflin University provide clean, convenient lodging and easy access to downtown. Standard amenities include mini-fridges, microwaves, wifi, and cable TV. Outdoor pool on-site. Breakfast served in the lobby daily.
Chestnut Inn B&B
Built in 1898, this imposing Queen Anne-style B&B welcomes guests with a wide front porch lined with rocking chairs. Their charming floral-themed rooms offer antiques and fireplaces along with modern comforts. Enjoy an included full Southern breakfast.
Jameson Inn
Families and budget travelers appreciate the consistent value at this reliable chain lodging off I-26. Spotless rooms feature microwaves, mini-fridges, and free breakfast. Outdoor pool and hot tub on the premises. Pets allowed.
Home2 Suites by Hilton
These newly constructed extended stay suites include fully equipped kitchens and modular furniture great for longer visits. Enjoy their indoor saltwater pool, fitness center, and guest laundry. Free grocery delivery service available. Convenient to downtown and I-26.
So whether you're a history buff, nature lover, culture vulture, or hungry foodie, Orangeburg offers an abundance of rewarding experiences this winter. Immerse yourself in Southern small town charm as you explore these can't-miss attractions, restaurants, and places to stay. From iconic barbecue joints to sweeping riverside vistas, let your Orangeburg memories take shape.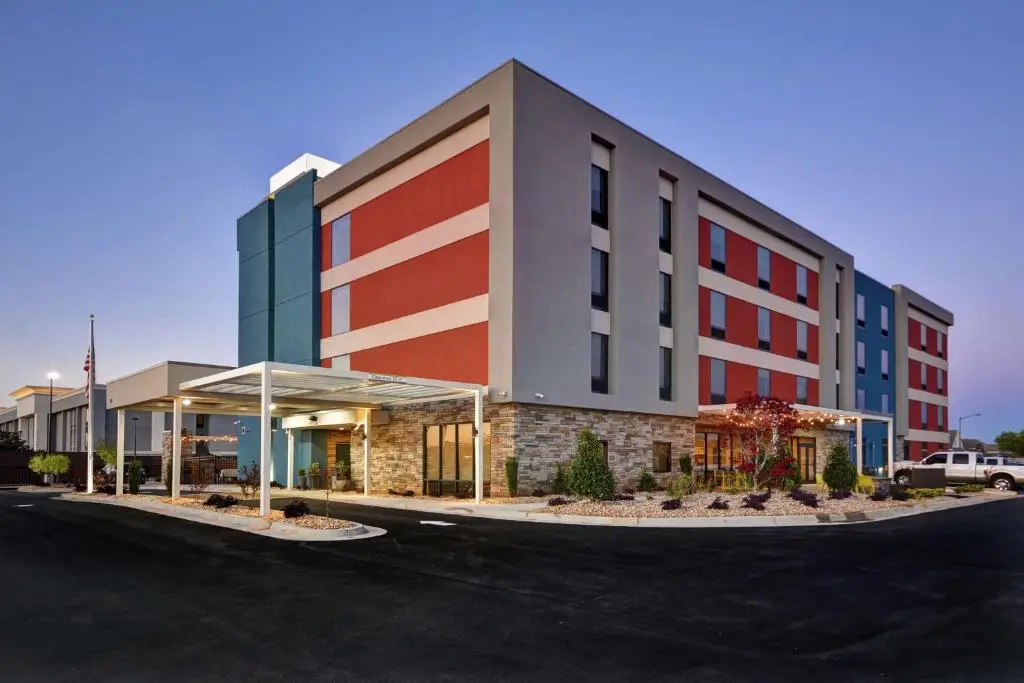 Shopping & Souvenirs
Beyond its history and cuisine, Orangeburg offers a tempting array of boutiques, emporiums, and markets to browse for regional treasures. These spots offer the most unique shopping in town.
The Boxcar Market
Located in a repurposed railroad car, this hip downtown shop packs an eclectic mix of locally made goods from ceramics and art prints to bath products and jewelry. They also sell vintage vinyl records and quirky antiques. The perfect place to find a memorable Orangeburg souvenir.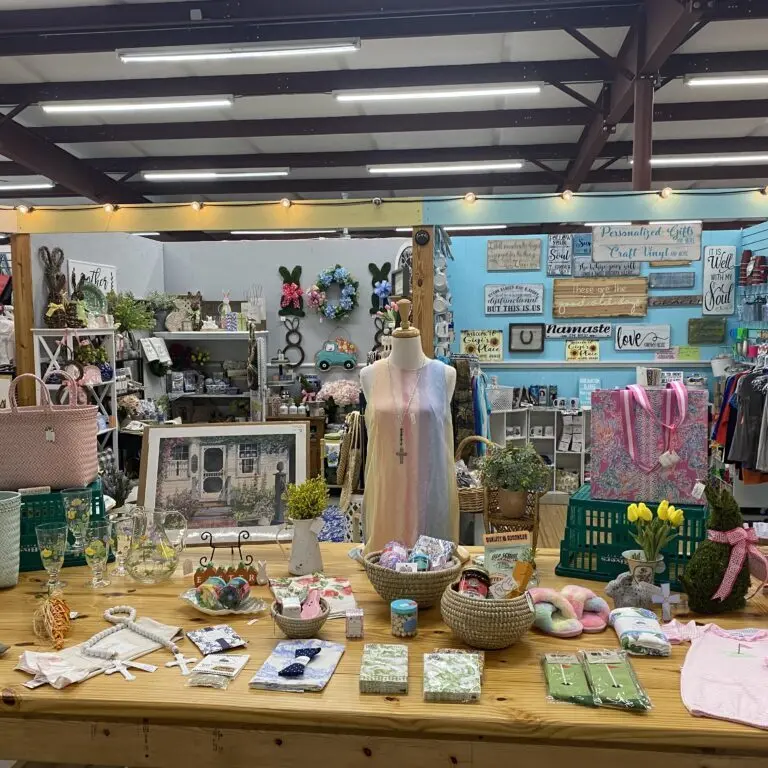 Grey Horse Gallery
Representing over 150 artisans and craftspeople from South Carolina and beyond, Grey Horse Gallery carries beautiful handmade furniture, glasswork, sweetgrass baskets, pottery, and more. Prices span affordable to extravagant. Ask about custom-crafted pieces.
Culler's Grocery Store
This old-fashioned country store sells specialty local foods like Duke's mayonnaise, Mallard Creek barbecue sauce, and McCutchen's cherry preserves. Pick up boiled peanuts or a pint of fresh-churned ice cream too. Nostalgic vibes and friendly service.
Felkel Farm Florist
In business for over a century, Felkel Farm Florist offers exquisite floral arrangements alongside unique home goods and gifts with a vintage flair. Browse the greenhouse galleries to find something special. They can prepare custom gift baskets too.
The Garden Patch
Surrounded by lush gardens, this nursery carries a wide selection of annuals, perennials, vines, shrubs, trees, and gardening accessories. Load up on plants or pick up locally-made items for the home and garden.
The Clothes Horse Boutique
Find trendy and affordable women's apparel and accessories at this popular Downtown boutique. Cute dresses, jumpsuits, shoes, jewelry, handbags, and more fill their airy space. The owner can help you pull together a unique Orangeburg outfit.
Marshall's Jewelers
This family establishment has sold fine jewelry and watches downtown since 1947. Browse an extensive collection of bridal sets, pearls, pendants, and more. They also provide jewelry appraisals and repair services on-site.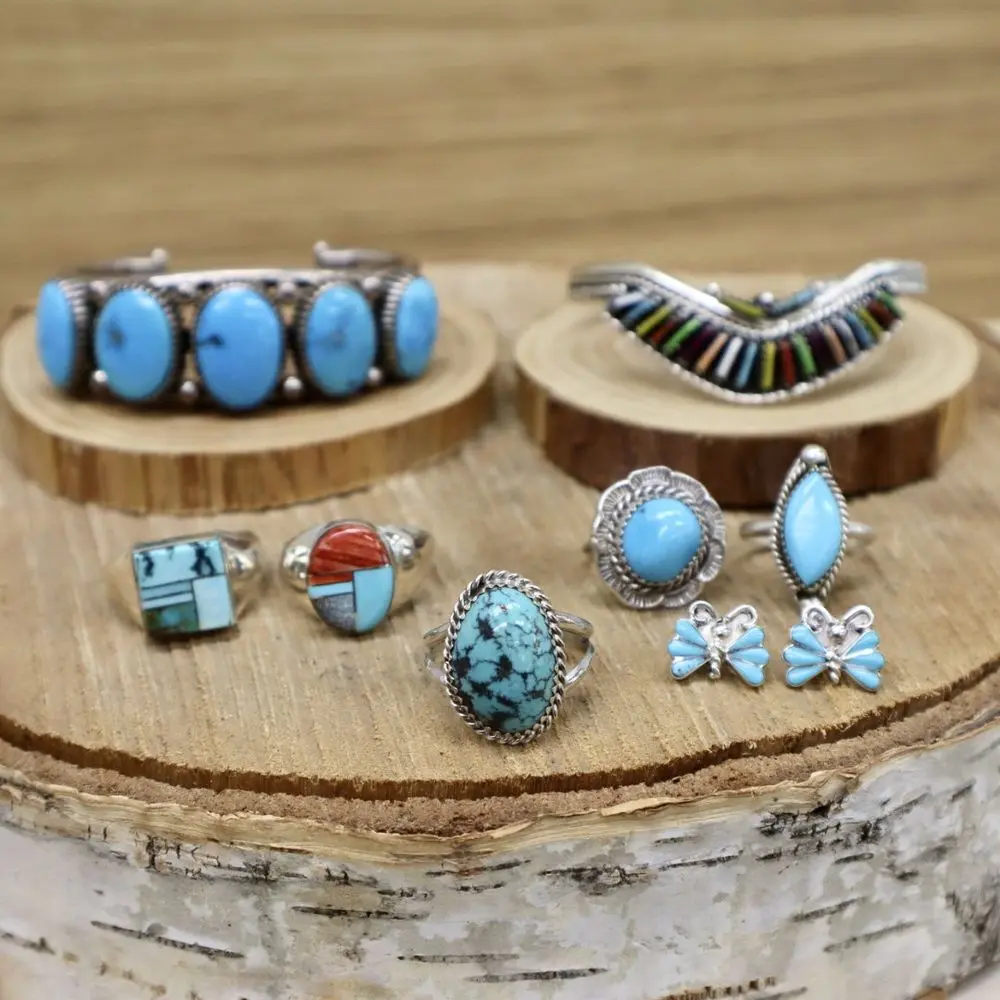 Orangeburg After Dark
When the sun sets in Orangeburg, intrepid night owls will find plenty of places to kick back over drinks, enjoy live entertainment, and make merry into the wee hours. Here's where to go after dark in Orangeburg:
The Silver Fox
Slip into a leather booth or saddle up to the long mahogany bar to sip clever craft cocktails at this dimly lit downtown speakeasy. Their extensive menu lists New Orleans-inspired drinks alongside updated classics like South Carolina peach juleps.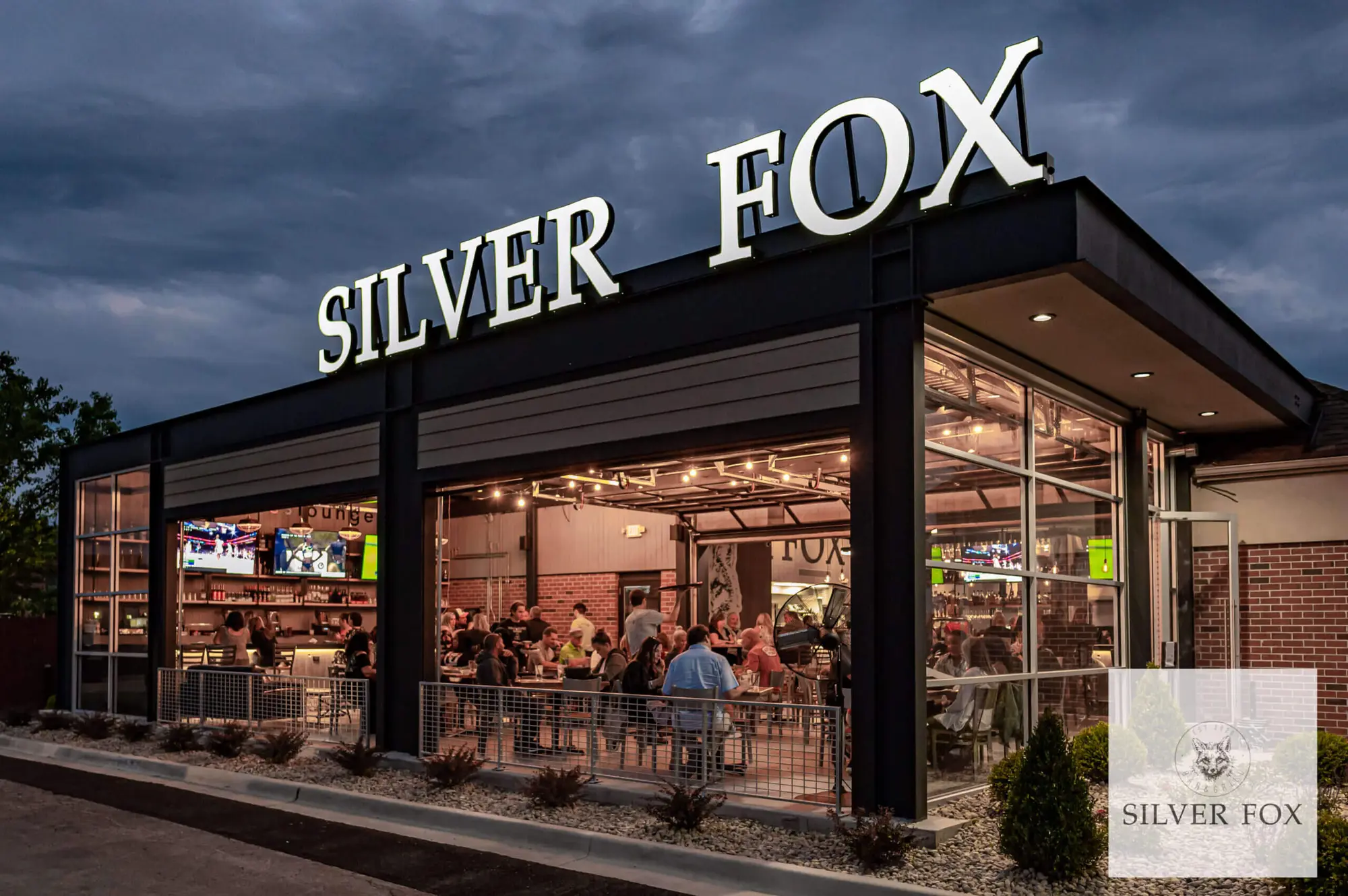 The Basement Lounge
Find beers by local breweries on tap and live music most nights inside this hip bohemian spot downtown. Local bands and songwriters take the stage while daring mixologists craft unique elixirs behind the bar. Come for the music, stay for the scene.
Okatie Theater
Orangeburg's restored 1940s cinema shows indie flicks, cult classics, and blockbuster hits in an old-fashioned theater setting. The concession stand offers beer, wine, and movie snacks to complete the vintage experience. Check their marquee for upcoming features.
Garden Pavilion at Chestnut Hill
Nestled amid lovely formal gardens, this open-air pavilion provides a picturesque backdrop for concerts, dances, receptions, and community events. On summer nights, bring a blanket and bottle of wine to enjoy mellow tunes under the stars.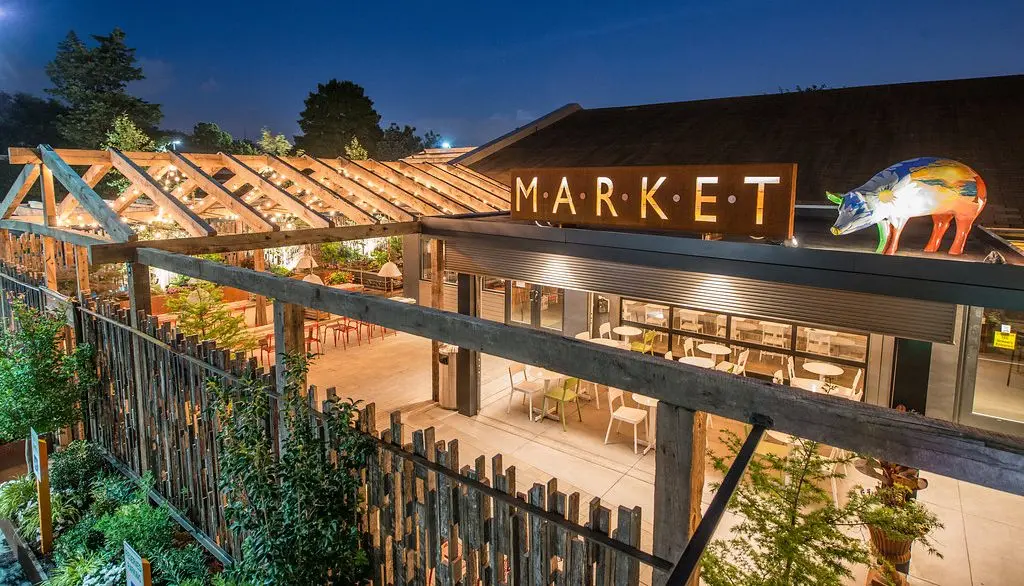 SCTractor Urban Club
At this trendy industrial-chic nightclub downtown, DJs spin electronic dance music while partygoers hit the spacious dance floor or cozy up in leather lounge seats. Neon lights and modern art add atmosphere. Thumping beats go until 2 AM.
Watering Hole Saloon & Grill
Curve around the rustic wood bar or slide into a high-top table to sip ice cold beer and liquors while catching the latest sports games on big screens at Watering Hole. Their menu runs from nachos to burgers to wings, perfect for late night cravings.
Conclusion
With an abundance of historical buildings, cultural attractions, scenic natural sites, unique restaurants, and cozy accommodations, Orangeburg emerges as an ideal winter destination in South Carolina's Midlands region.
Though often overlooked, this small city offers big rewards through its charming Southern hospitality, living heritage around every corner, and culinary traditions. From prominent universities and civil rights memorials to riverside strolls and farm-to-table fare, Orangeburg suits any taste or inclination.
The eclectic activities, sights, eateries and special events profiled in this guide merely scratch the surface of things to enjoy. As you explore downtown's stately architecture, trace centuries of history in the museums, or dig into smoked ribs at an iconic barbecue joint, Orangeburg's spirit will truly come to life.
Whether travelling solo, as a couple, or with family, create lasting memories this winter in Orangeburg. Let the simple pleasures of the South weave their magic as you immerse yourself in the easygoing pace of this authentically Southern town.