Things to Do in Panama City Beach with Kids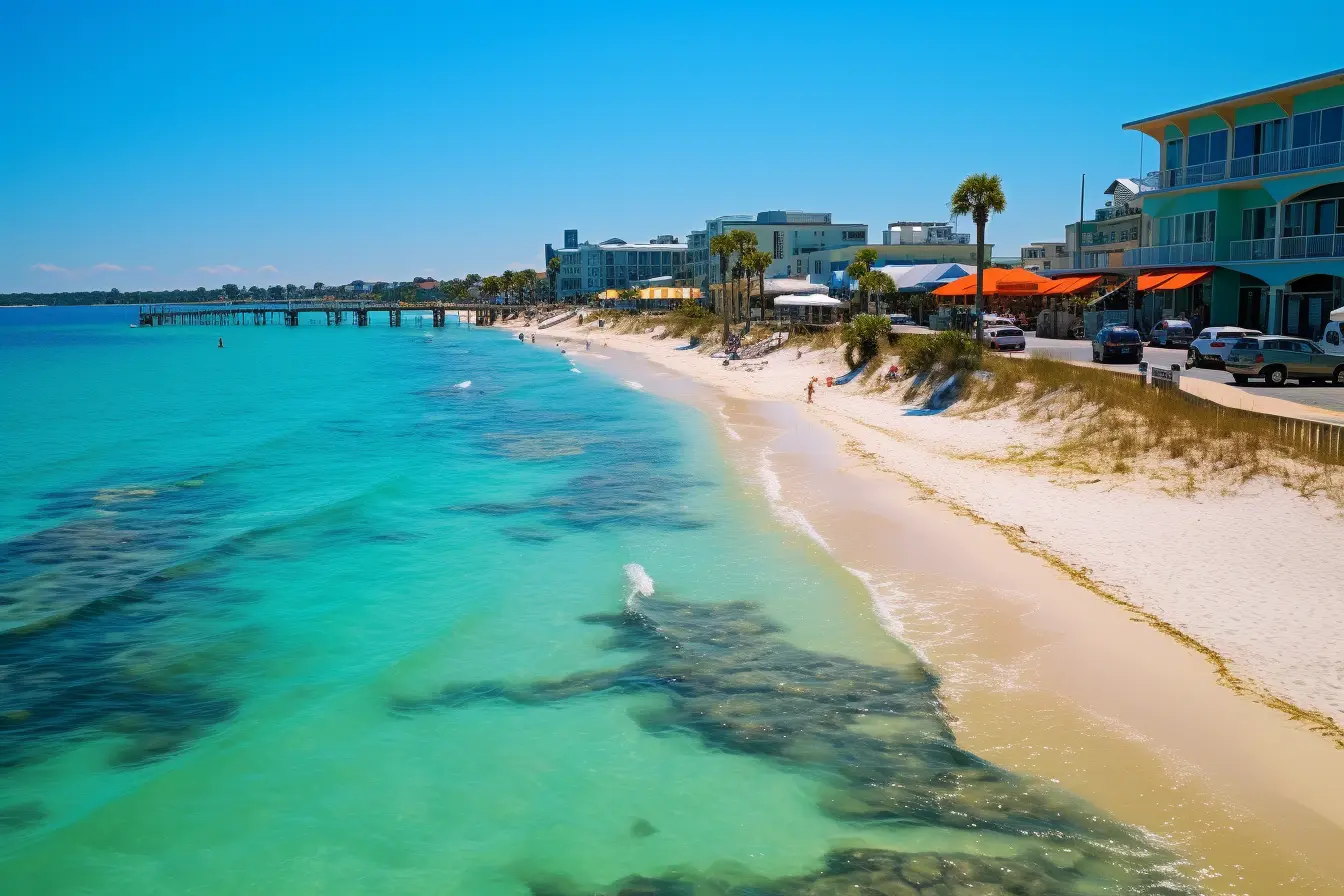 Panama City Beach, Florida is a prime destination for families looking to soak up the sun and enjoy quality time together. With its stunning white sand beaches, emerald green waters, and abundance of family-friendly attractions, it's easy to see why Panama City Beach is one of the most popular vacation spots in the Southeast.
This comprehensive guide covers some of the most fun, memorable, and significant things to do in Panama City Beach with kids. From thrill rides and water parks to eco tours and hands-on museums, there are activities that will delight and captivate kids of all ages. We've organized this guide by geographical proximity and overarching themes to help you easily map out an epic itinerary during your visit.
Amusement Parks and Thrill Rides
When it comes to amusement, Panama City Beach delivers plenty of heart-pumping fun. Treat the kids to exhilarating rides and entertainment at these popular parks.
Shipwreck Island Waterpark
This massive 60-acre water park is one of the largest in the Southeast. Little ones will love splashing around in the lagoon pool and racing down kid-sized slides. Older kids can brave steep drops like the Snake Pit Bowl and the density-defying Zero Gravity Loop. When you need a break, grab a tube and float along the lazy river. With something for every member of the family, Shipwreck Island is a must-visit.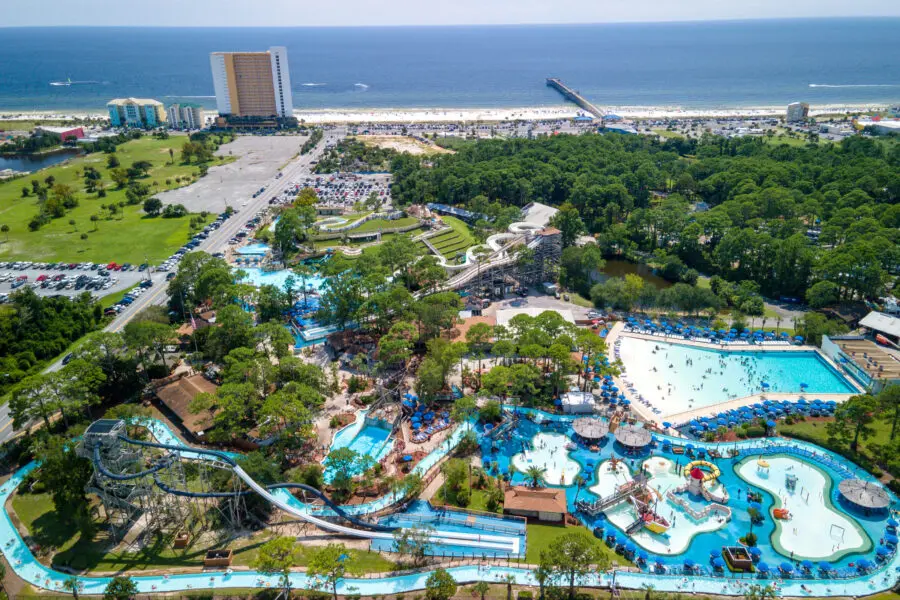 Race City
At this indoor entertainment center, kids can get their need for speed out of their system. Race go-karts on the slick multi-level track, then move on to rounds of laser tag, bowling, and arcade games. With affordable pricing and continuous action, Race City is a convenient option for burning energy on a rainy day or late night.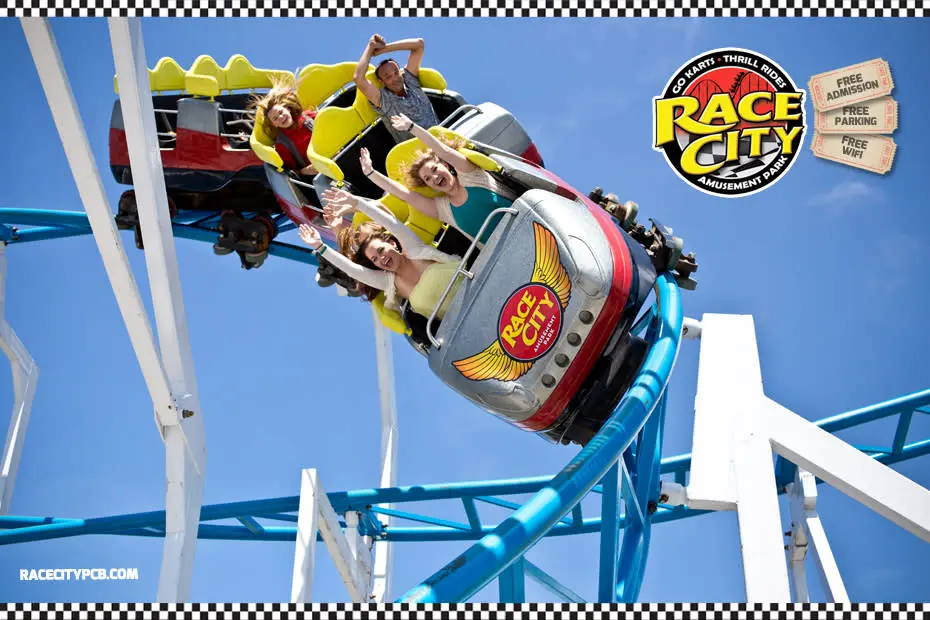 Cobra Adventure Park
From bumper boats to go-karts, this adventure park offers amazing rides and fun for all. Thrill-seekers won't want to miss the heart-stopping SkyCoaster, a gut-dropping experience that combines freefall with a swing. There's also mini golf, rock climbing, and arcade games to round out a day of excitement.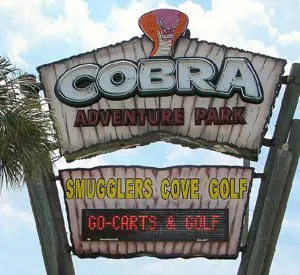 Rock'it Lanes
Kids who love to bowl will have a blast at this cosmic-themed alley. Neon lights, glowing lanes, and booming music create an out-of-this-world experience. Arcade games, billiards, and yummy pizza and snacks make Rock'it Lanes an ideal spot for parties and family fun.
Educational Activities
Panama City Beach has plenty of opportunities for kids to have fun while learning something new. Expand their horizons with these interactive educational experiences.
Gulf World Marine Park
At this interactive marine park, kids can get up close with dolphins, tropical birds, alligators, and other creatures. Educational shows and animal encounters teach about wildlife conservation. Other highlights include stingray feeding, scuba diving programs, and behind-the-scenes animal care tours.
Sea Dragon Pirate Cruise
Ahoy mateys! Kids can unleash their inner pirate on this fun cruise that sails through the scenic waters around Shell Island. Activities include water cannon battles, scavenger hunts, pirate face painting, and dancing to music. Knowledgeable crew members engage kids with pirate tales and teach about the local marine habitat.
WonderWorks
This indoor amusement park is packed with interactive science exhibits that educate while entertaining. Kids can lie on a bed of nails, pedal a giant bicycle, experience hurricane-force winds, and even design their own roller coaster. With over 100 hands-on activities, it's an illuminating and engaging experience.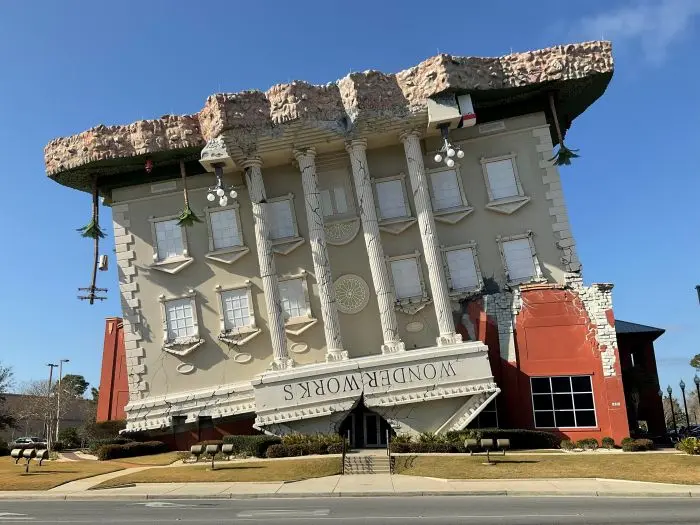 Ripley's Believe It or Not! Odditorium
From shrunken heads to mind-boggling optical illusions, this famous museum celebrates the weird, wacky, and bizarre. Kids go on a voyage of discovery through 18 themed galleries filled with unbelievable artifacts and stories. It's the perfect cure for curiosity.
Fun on the Water
With 27 miles of sugar-white sand and emerald green waters, Panama City Beach serves up plenty of marine adventure. Enjoy quality beach time and exciting activities on the ocean with these top picks.
St. Andrews State Park
This park offers calm waters perfect for swimming and wildlife viewing. Kids will love paddling out on the bayou in a kayak or canoe in search of osprey, herons, and jumping mullet fish. The park also has an interpretive boardwalk trail, fishing pier, and beaches with shallow sandbars.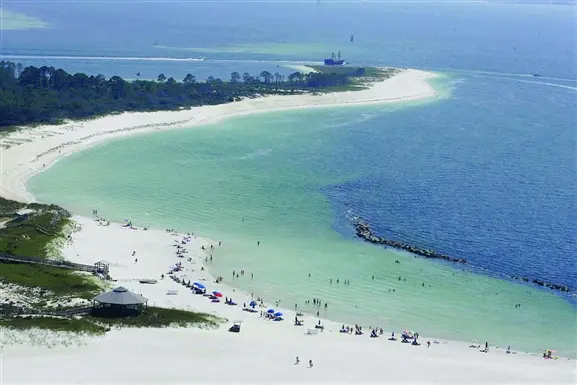 Shell Island Shuttle
Accessible only by boat, undeveloped Shell Island is a magical landscape of tranquil dunes, freshwater pools, and abundant seashells. A shuttle ferry over to the island departs regularly from St. Andrews State Park. Once there, kids can swim, search for shells, or spot dolphins playing offshore.
Boat Tours
For kid-friendly cruising, check out companies like Paradise Adventures Dolphin Tours or Sunrise Charters for sightseeing, dolphin watching, snorkeling, and shelling trips. Teens may also enjoy the high-speed thrills of PRIVATEER with its "World's Fastest Dolphin Tour".
Pier Park
This bustling entertainment complex right on the beach has amusement park rides, mini golf, and the SkyWheel - a massive observation ferris wheel with panoramic views over the Gulf of Mexico. Finish off with ice cream on the pier while watching the sunset.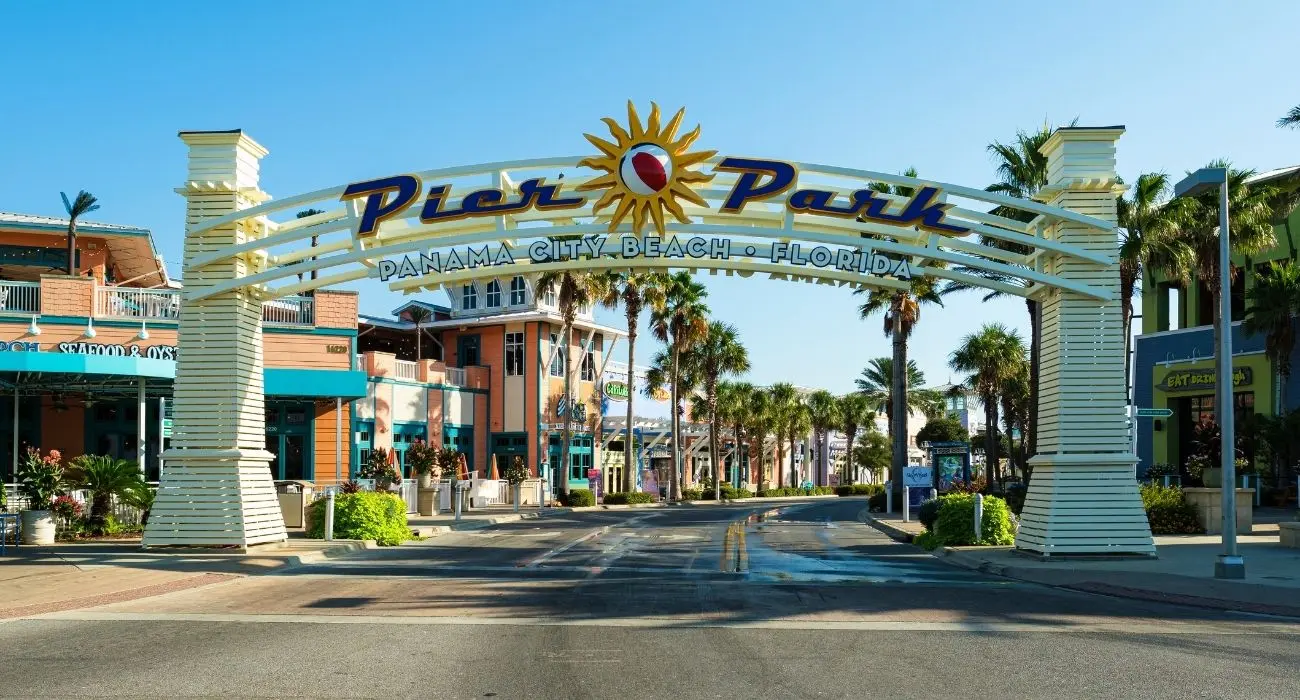 Parks and Playgrounds
When the kids need a break from the sand and surf, these area parks and playgrounds offer shade and diversions.
Aaron Bessant Park
This sprawling park features a cool kids' splash pad, lakeside walking trail, amphitheater, and amusement rides. Kids can burn off energy at two playgrounds or on the skate park, tennis courts, and sports fields.
Frank Brown Park
Occupying over 1,000 acres, this nature park has playgrounds, sports fields, and a scenic walking trail that meanders through pine forest and wetlands. Kids can view wildlife in the park's ponds and lakes.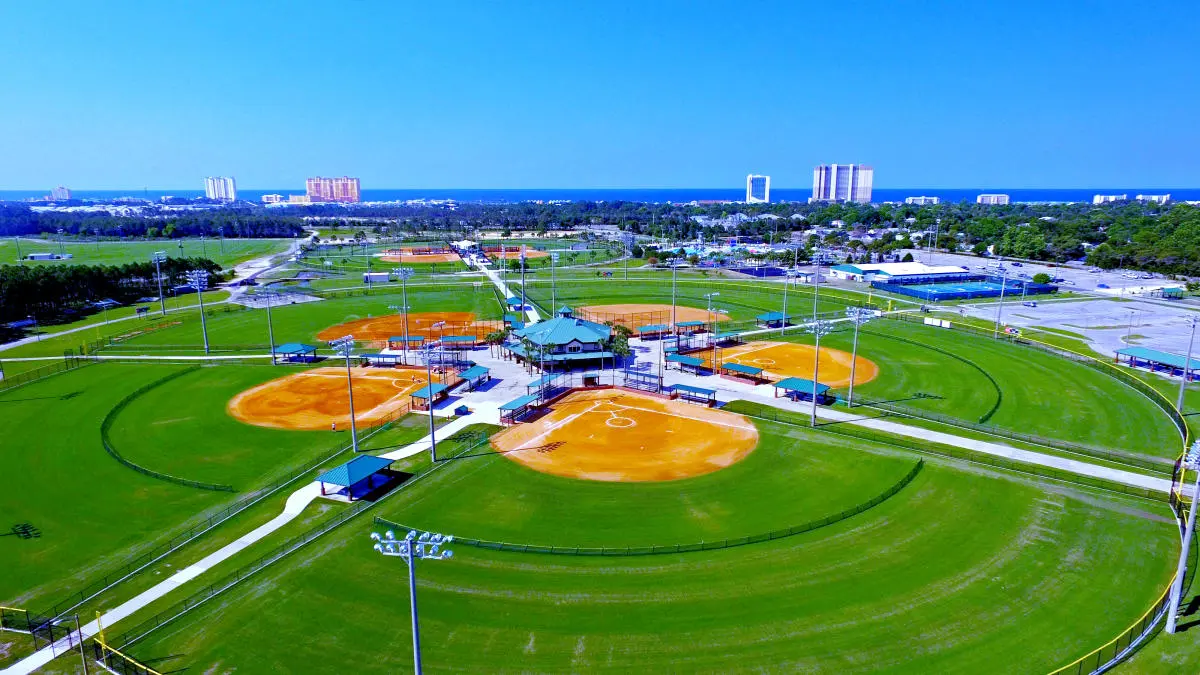 Long Beach Bear Creek Nature Trail
Perfect for little hikers, this peaceful 1.3 mile loop trail winds through pine flatwoods and oak thickets just minutes from the beach. Kids may spot deer, turtles, butterflies and other wildlife along the way.
Indoor Fun
When it's time to take a break from the heat or weather, don't worry. There are plenty of indoor play spaces where kids can stay active and engaged.
Rockit Lanes
With its neon-lit lanes and blacklight bowling balls that glow under ultraviolet lights, Rockit Lanes offers a one-of-a-kind cosmic bowling experience for the whole family. As you enter the modern retro interior, accented by colorful neon lights, you'll be transported to a glowing neon wonderland. Grab some bowling shoes and a vividly-colored ball that looks like it's straight out of the future under the blacklights. Turn up the upbeat music as you try to knock down the pins under the psychedelic lights. Keep an eye out for the special effects, like fog machines and laser lights, that enhance the otherworldly atmosphere.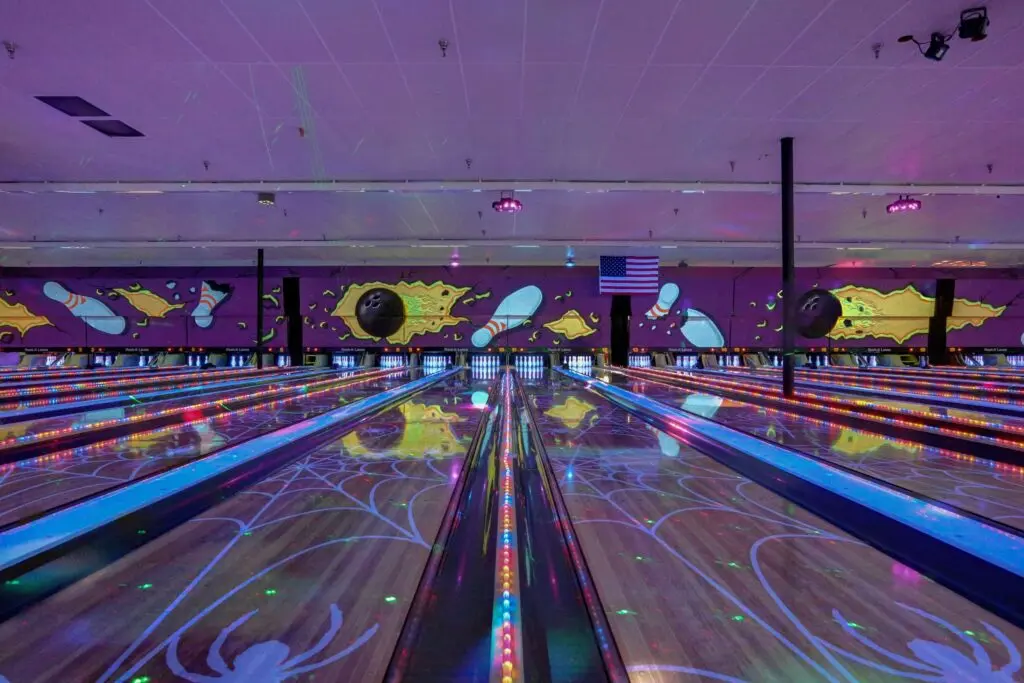 After you work up an appetite bowling strike after strike, satisfy your hunger at the diner-style restaurant serving up classic American fare like juicy burgers, hot dogs, fries, and more. Don't forget to save room for ice cream from the old-fashioned ice cream parlor, serving up scoops, sundaes, and shakes. When you need a break from bowling, spend some time in the massive arcade with games, from skee-ball to racing games, to keep you entertained for hours. With glow-in-the-dark fun, neon style, and delicious food, Rockit Lanes is the perfect place for family fun and cosmic memories.
Schooner's Last Resort
Embark on a swashbuckling adventure at Schooner's Last Resort, a pirate-themed indoor amusement center perfect for families. As soon as you spy the massive pirate ship facade, you'll be transported to the high seas. Outside, kids can splash the day away in the resort-style pool with winding waterslides. For more watery fun, the seawater lagoon is ripe for cannonball competitions. Families can play 18 holes of miniature golf on the tropical Treasure Harbor course, complete with water features, pirate props, and a seaside setting.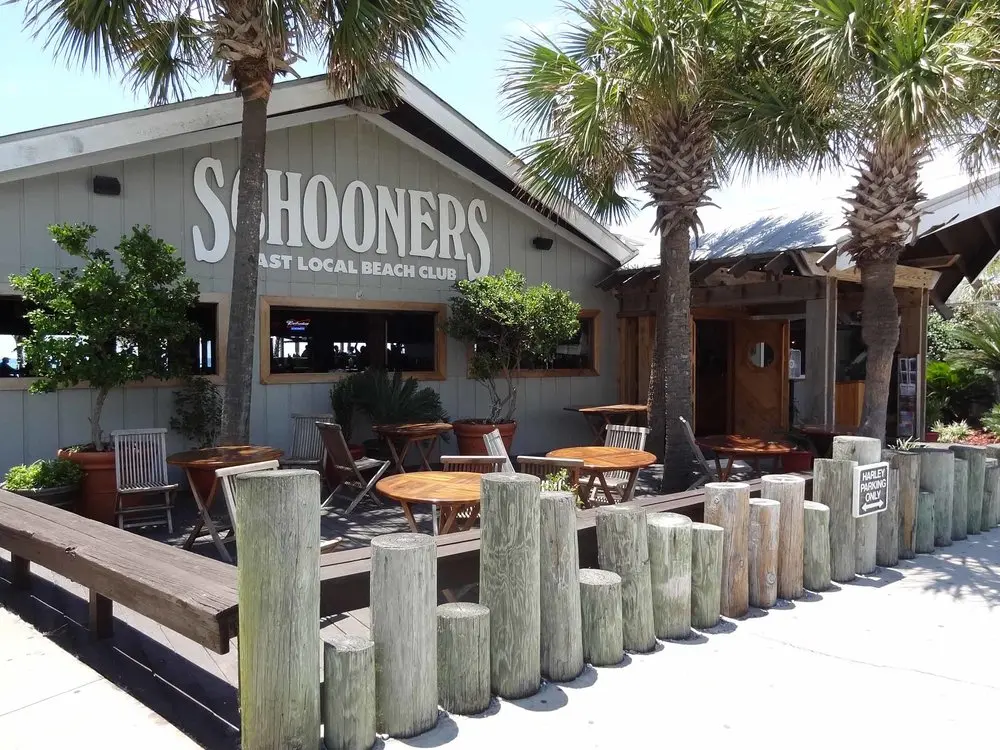 Gaggles of giggling kids and fun competitions in the expansive arcade give you a taste of the hustle and bustle of life on the high seas. Prepare to battle in an epic duel with a swashbuckling fencing duel or compete in carnival games to win mountains of tickets. The towering multi-lane slide will have you swishing and swooshing down in thrills. When hunger strikes, grab a bite in the food court, serving up tasty fare like pizza and snacks. Ahoy, mateys! Schooner's Last Resort offers nautical-themed family fun and indoor entertainment all are sure to enjoy.
Andy's Flour Power Cafe
For a one-of-a-kind kids cooking experience, look no further than Andy's Flour Power Cafe. As soon as you walk through the doors, the sights, sounds, and smells of fresh baking embrace you. Themed decor like large mixing bowls, measuring cups, and colorful spatulas excite kids' imaginations. Budding chefs get to make their own pizzas, picking fun toppings like pepperoni, pineapple, peppers, and more before rolling out the dough and watching their creations turn golden in the oven.
For those with a sweet tooth, cookie decorating allows kids to get creative by adding sprinkles, frosting, and candy to chewy homemade cookies. Cupcake decorating is also a delight, as kids transform plain cupcakes into edible art, their creativity blooming as they add icing, candies, and decorations. To take home the delicious experience, kids get to package up their tasty creations in custom boxes to share with family.
While waiting for food to bake, kids can do arts and crafts, make candy necklaces, or play games with Andy's fun mascots. Parents will love that kids learn about kitchen safety, measurements, and following recipes while having a blast. At Andy's Flour Power Cafe, kids mix learning and creativity with tasty treats and memories to savor.
Day Trip Adventures
When you've exhausted all there is to do right in Panama City Beach, venture out on these family-friendly day trips for more fun.
St. Joseph Peninsula State Park
For an escape into unspoiled natural beauty along Florida's Emerald Coast, visit the pristine wilderness of St. Joseph Peninsula State Park. As soon as you cross the long causeway to the park, you'll feel miles away from civilization on this tranquil barrier island. Start your adventure hiking along the park's extensive network of trails that wind through maritime forest, past coastal dunes, and to secluded sandy beaches.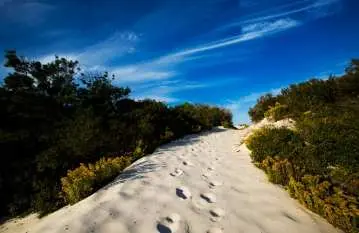 Keep an eye out for wildlife like shorebirds, gopher tortoises, and even the occasional alligator in the marshy areas. Spend a day beachcombing along the park's nearly 9 miles of pristine shoreline and see what natural treasures the waves have washed ashore - you might find colorful seashells, shark teeth, or driftwood perfect for crafting. Paddle your kayak along the calm coastal waters and appreciate the unspoiled beauty and solitude.
Set up camp at one of the park's shady campsites, ideal for a back-to-nature family camping trip. Splash around in the gentle waves as the warm Florida sun beams down. At night gaze upward at the brilliant stars free from light pollution. With over 11,000 acres of natural magnificence, including rare coastal dune lakes, St. Joseph Peninsula State Park is the perfect place to step away from crowds and immerse yourself in nature's splendor along Florida's beautiful coast.
ZooWorld Zoological & Botanical Conservatory
For close-up animal encounters kids will never forget, make a day of hands-on fun at ZooWorld Zoological and Botanical Conservatory. As you walk the paved pathways winding through tropical landscaping, you'll encounter exotic animal habitats bustling with life. Giggling kids can hand-feed the vibrant lorikeets in the walk-in aviary, their bright feathers tickling their palms.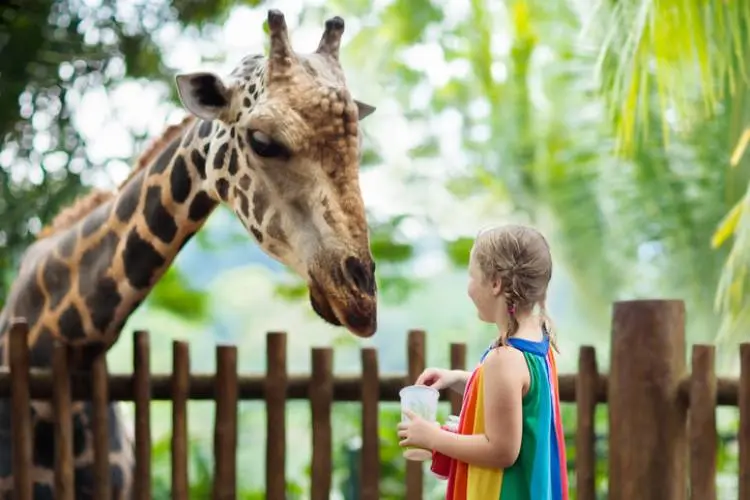 Learn about the unique hygiene habits of hyenas as they dash around their enclosure. Active lemurs leap and climb while friendly wallabies hop right up to say hello. See a smile spread across your child's face as Spider monkeys swing from ropes and branches. Capuchin monkeys charm with their human-like antics. For reptile lovers, the reptile house displays slithering snakes and camouflaged chameleons in tropical habitats.
Enjoy a picnic surrounded by the soothing sounds of nature before heading into the farmyard to interact with kangaroos, camels, and other friendly domestic animals. With both exotic species and familiar farm animals, as well as lush botanical gardens, ZooWorld offers a one-of-a-kind opportunity to create magical memories getting up-close with amazing wildlife.
Gulf World Marine Adventure Park
Located just over an hour's drive west in Fort Walton Beach, Gulf World Marine Adventure Park provides unforgettable up-close encounters with dolphins, sea lions, stingrays and more. Get ready for giggles and smiles as your kids interact with dolphins, learning about their physiology and behaviors before touching their smooth skin and watching them leap gracefully above the water.
You can even swim beside a dolphin for the experience of a lifetime. For more frolicking fun, sea lion presentations allow kids to shake hands and give high fives with these charismatic creatures. Help feed and train rays as they glide around the touch pool, their velvety wings fluttering against your hand. The park's rehabilitation efforts mean many rescued animals call Gulf World home, and your visits help support their excellent animal care.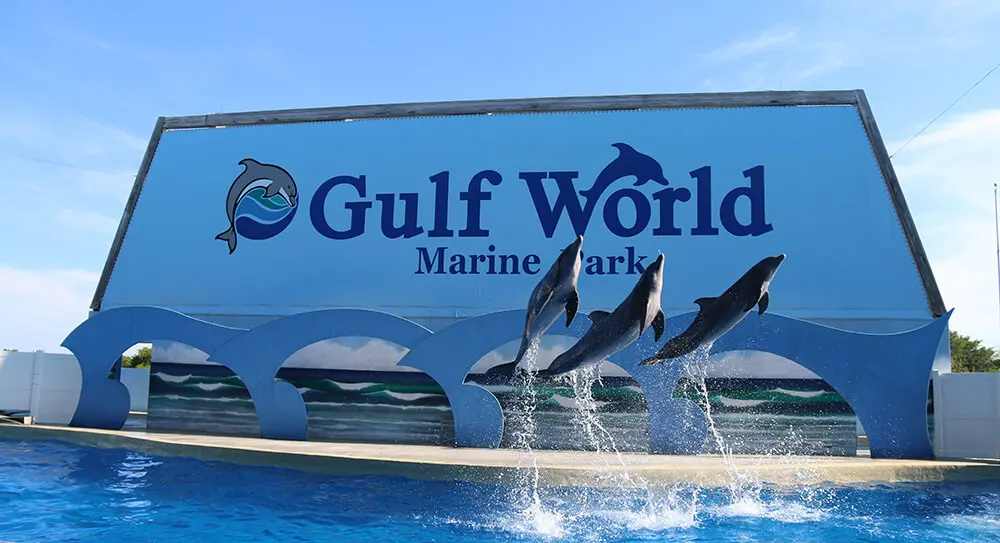 While kids delight in the friendly animals, parents appreciate the park's focus on education, like informative shows explaining marine biology concepts. Enjoy gorgeous views of the Gulf of Mexico as you walk between exhibits displaying vibrant fish, playful penguins, sharks, tropical birds, and more marine creatures. With amazing up-close animal encounters and hands-on learning, Gulf World Marine Adventure Park offers an unforgettable family experience.
PCB Trolley Tours
Climb aboard the vibrantly-colored PCB Trolley and get ready for a fun and entertaining tour showcasing the best of Panama City Beach. These custom trolley cars evoke a vintage aesthetic while offering comfortable open-air seating so the whole family can take in 360-degree views. Your friendly local guide will point out landmarks like the towering condo towers while weaving humor and fascinating history into the lively narration.
Kids will giggle at the stories and silly jokes as you roll down scenic highway A1A. The tour makes stops at highlights like the iconic dome-shaped water tower known locally as the "Linger Longer," allowing you to snap some amusing photos. You'll get insider tips on the best beaches so you can find your perfect stretch of sand. Discover some of the area's unique origins, like the vintage Coin-a-Matic Laundromat sign which gave the town its original name.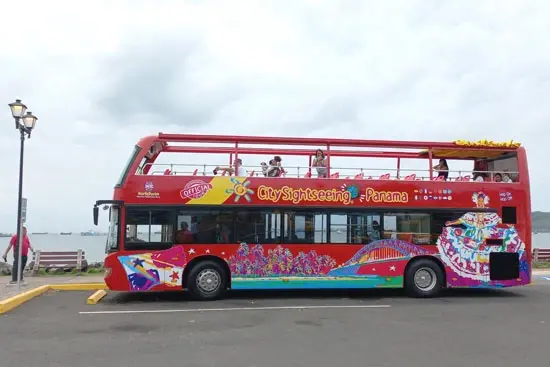 With cool ocean breezes blowing through your hair, entertaining stories, and stops to soak in the sights, the PCB Trolley Tour is a joyful way to orient yourself and get the inside scoop on this beloved beach town. After so much fun on the tour, you'll be ready to relax on the sugar sand beaches and make unforgettable family memories. All aboard!
Where to Eat in Panama City Beach with Kids
When exploring and playing up an appetite, Panama City Beach offers family dining options to please every palate. Here are top picks for great meals to enjoy with kids:
Sharky's Beachfront Restaurant
For beachfront dining and family fun, look no further than Panama City Beach legend Sharky's. Located right on the sugar sand shores, Sharky's laidback atmosphere and breathtaking Gulf views create the perfect beach vacation vibe. Watch laughing kids play on the beach while you dine oceanside on the open-air patio. The menu features fresh catches like grouper and mahi, juicy burgers and chicken sandwiches, and baskets of crispy fried shrimp perfect for sharing.
Tropical cocktails like daiquiris and bushwackers - served in souvenir glasses - are a must for the grownups. When the fam works up an appetite boogie boarding in the waves, fuel up on cheese-smothered nachos, wings, and cheeseburgers. No beach trip is complete without feasting on Sharky's coconut shrimp coated in flakes of sweet coconut. After the meal, head out to the iconic pier stretching into the Gulf. Kids delight in feeding bits of french fries to the seagulls flocking around the pier.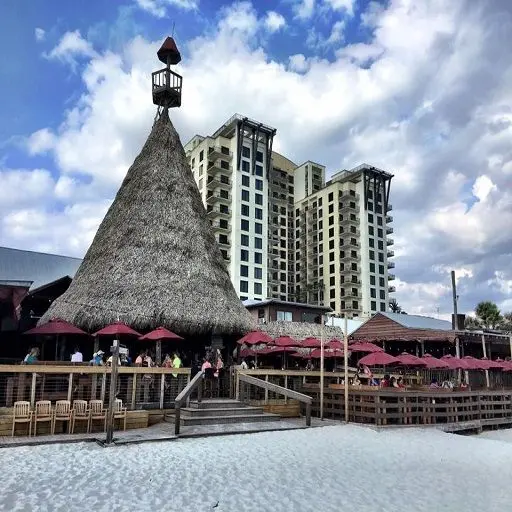 Schooners Last Resort
Boasting a massive pirate ship facade, Schooners Last Resort is a legendary Panama City Beach eatery offering family fun along with mouthwatering meals. Step into the nautical-themed interior and let the kids explore pirate ship playground as you wait for a table. Seafood reigns supreme here, with gigantic platters piled high with fried oysters, shrimp, catch of the day, and even lobster for special occasions. Their signature Schooner's Platter offers a bountiful feast of seafood and sides to share.
Coconut-crusted shrimp and mahi sandwiches are other favorites. Wash it down with one of the refreshing signature rum drinks served in souvenir glasses you'll treasure long after vacation. Live music creates a festive, island-inspired atmosphere the whole family will enjoy. With indoor and outdoor seating, Schooner's has space for large gatherings.
Kids love dining here not just for the cool pirate theme but also for getting their own fun menu with American classics like burgers, chicken tenders, and mac and cheese. Affordable and satisfying, Schooners Last Resort is a top choice for fantastic family meals with a side of pirate adventures.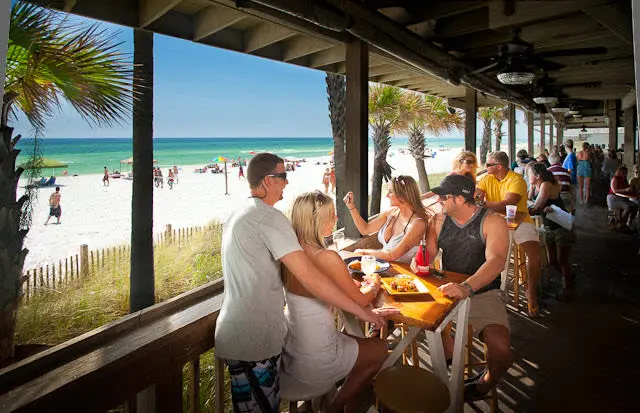 Runaway Island
For family dining with a taste of the islands, Runaway Island entices guests with its Caribbean flair. A Panama City Beach fixture thanks to its kid-friendly vibe, Runaway Island makes every meal feel like a beach vacation. As soon as you spy the exterior designed to look like a shipwrecked vessel, you'll be transported. A talking parrot named Zorba provides hilarious entertainment that keeps kids engaged. While waiting for your island-inspired fare, munch on conch fritters, fried pickles, and other appetizers.
Entrees like grilled mahi, jerk chicken pasta, and coconut shrimp satisfy cravings for seafood and tropical flavors. Juicy burgers, chicken sandwiches, and baskets of fried shrimp make it easy to please even picky eaters. Rumrunner cocktails served in souvenir glasses provide potent, fruity drinks for parents.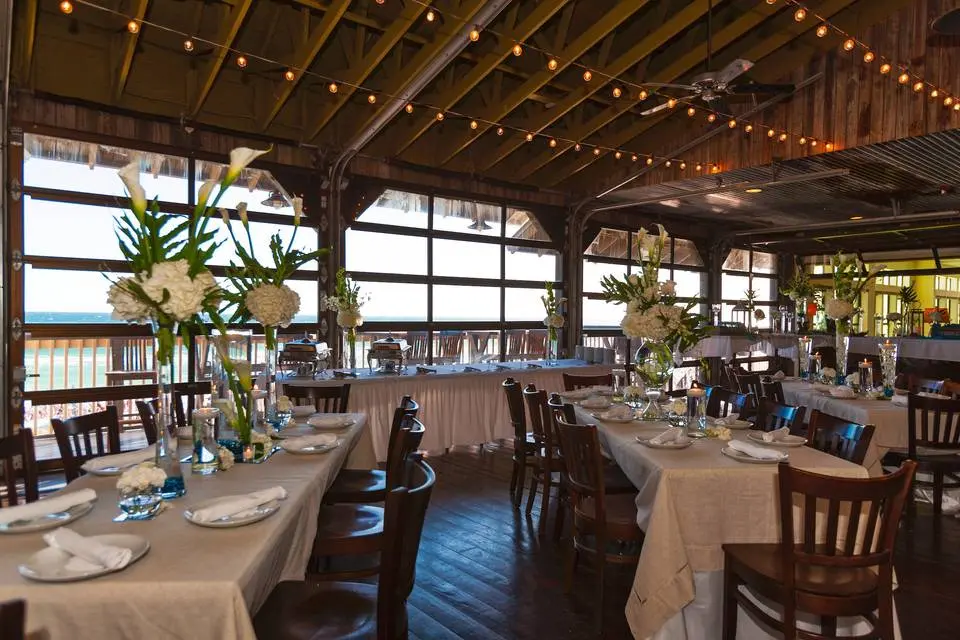 If you visit on a Monday, kids eat free with a paying adult to make this budget-friendly option even more family-friendly. With its island spirit and amusing talking parrot, Runaway Island brings the vibrant fun of the Caribbean to the table.
Dave's Hot Chicken
For fiery fried chicken and sides with a hip vibe, Dave's Hot Chicken offers spice-lovin' families an exciting culinary experience. Originating on the West Coast, Dave's caters to chiliheads with its heat scale tied to Southern California area codes. Mild starts at a tame 310, while the 911 level packs face-melting Nashville hot spice. Tenders, sliders, and bone-in chicken allow you to test your limits.
Cool off between spicy bites with sides like crisp-crusted mac and cheese, kale slaw with creamy dressing, and chili cheese fries. Customize your meal with a variety of handmade sauces from tangy ranch to honey mustard. Kids can opt for a mild level for approachable heat - converting them into fellow chiliheads.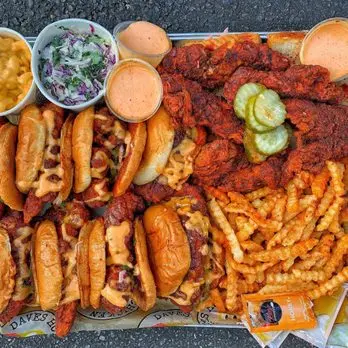 Creamy milkshakes in flavors like Oreo and strawberry provide sweet relief. With its red-hot spice levels and laidback SoCal vibe, Dave's Hot Chicken lets families experience daring new flavors in the familiar comfort of fried chicken.
Pineapple Willy's
Ask any local family for their favorite Panama City Beach restaurant, and you're likely to hear Pineapple Willy's. This iconic eatery creates lasting family memories with its tropical setting, live music, and world-famous rum drinks. Pineapple Willy himself greets guests with a parrot perched on his shoulder, setting the fun and kitschy tone. Share some of Willy's famous fried pickles, coconut shrimp, and seafood nachos on the patio or in the dining rooms decked out in island decor.
Their signature rum runner, served in a souvenir glass, provides a fruity cocktail to sip while the kids slurp virgin piña coladas. Grilled pineapple shrimp skewers and macadamia-crusted catch of the day satisfy cravings for local seafood.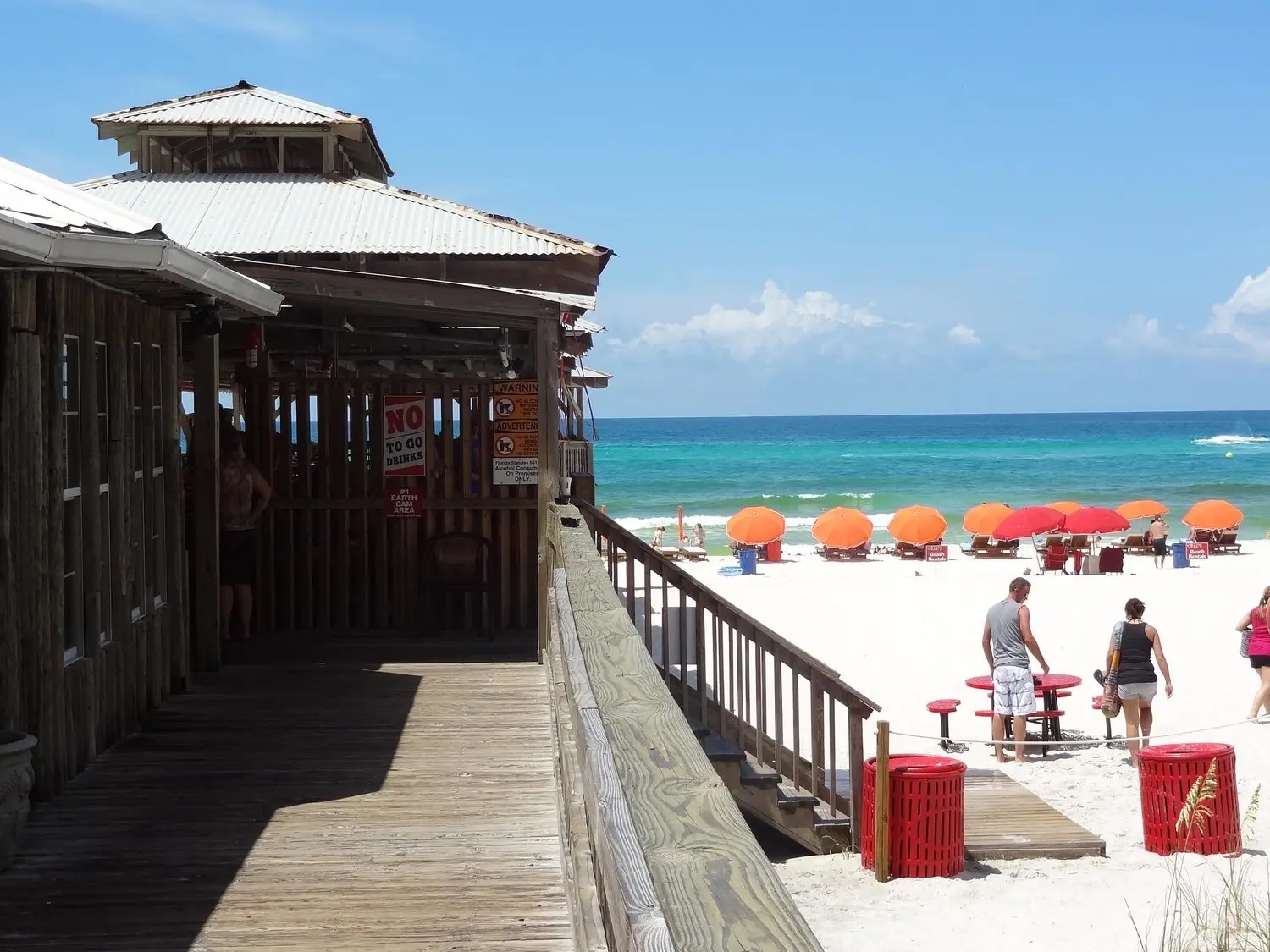 From chicken tenders to mini cheeseburgers, the keiki menu gives kids tasty choices they'll devour. With dishes the whole family will love and high-energy atmosphere, it's easy to see why Pineapple Willy's has been a Panama City Beach icon for over 40 years.
Andy's Flour Power Cafe
For an interactive kids' dining experience that also satisfies parents, Andy's Flour Power Cafe lets kids create their own pizzas, cookies, and cupcakes. Upon entering this cheery pizzeria, the sights and smells of fresh baking excite kids' senses. After picking fun toppings, kids can roll out their own mini personalized pizzas. As their creations turn golden in the oven, kids can get creative decorating chewy cookies and cupcakes with sprinkles and candies.
Salad bars and sandwich stations allow you to craft your own healthy creations. Of course, what kid could leave without sampling Andy's decadent s'mores pie or towering ice cream creations? Take home customized boxes with your hand-made treats to share with the whole family.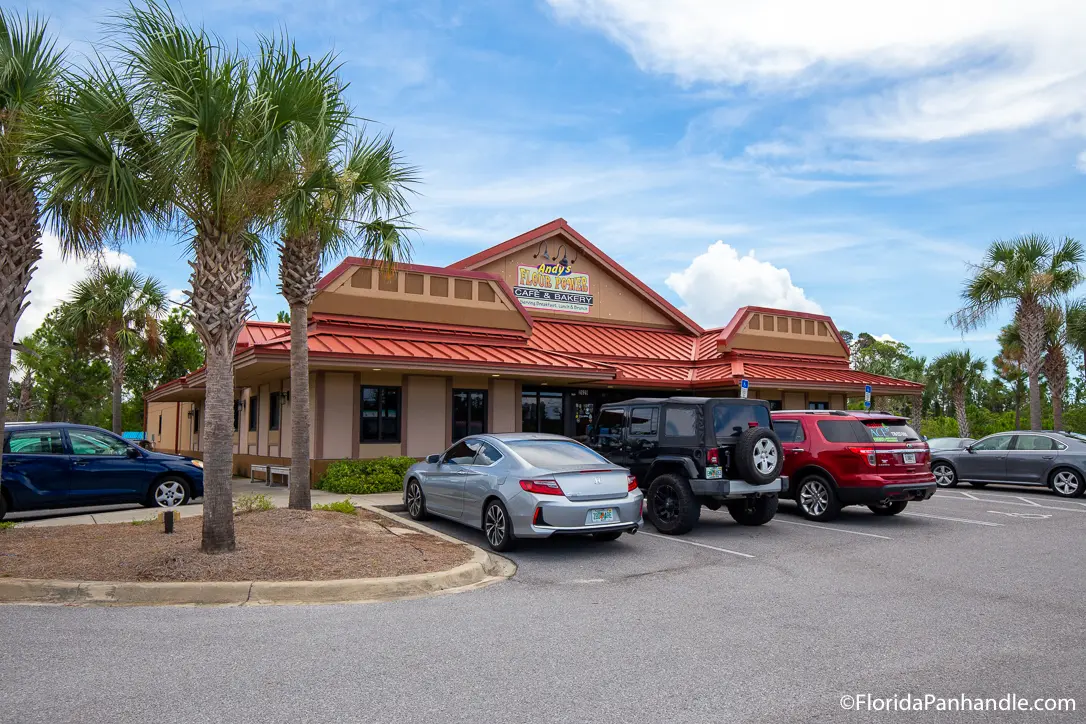 While waiting for food, play games and make arts and crafts projects with Andy's fun costumed characters. Parents appreciate the focus on using math skills, following recipes, and learning kitchen safety. At Andy's Flour Power, kids mix hands-on fun with tasty cooking lessons and sweet memories.
Lodging Options in Panama City Beach for Families
Panama City Beach offers family-oriented accommodations to fit any vacation style and budget. Here are top picks for places to stay with kids:
Beachside Resort Condominiums
Steps from the sand, these roomy condos have multiple bedrooms, full kitchens, and Gulf-view balconies perfect for families. Amenities include outdoor pools, hot tubs, and beach chair & umbrella service.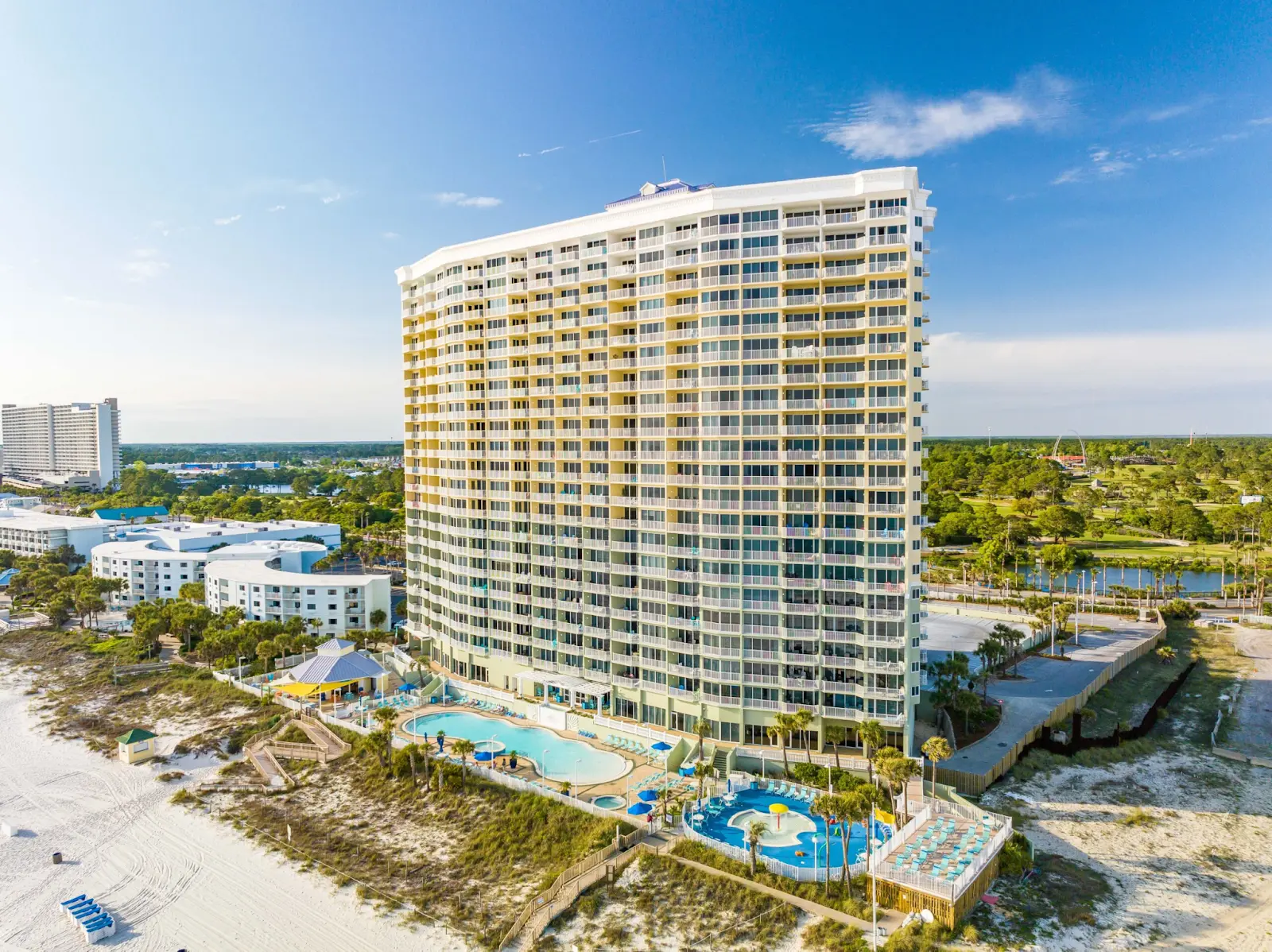 Holiday Inn Resort
This popular chain hotel impresses families with multiple pools, beach access, dining, kids' activities, and modern rooms with bunk beds and sleeper sofas. Some rooms offer Gulf views.
Country Inn & Suites by Radisson
Affordable rates, extras like breakfast, Wi-Fi, and pool attract budget-conscious families to this hotel near Pier Park. All rooms contain mini-fridges and microwaves.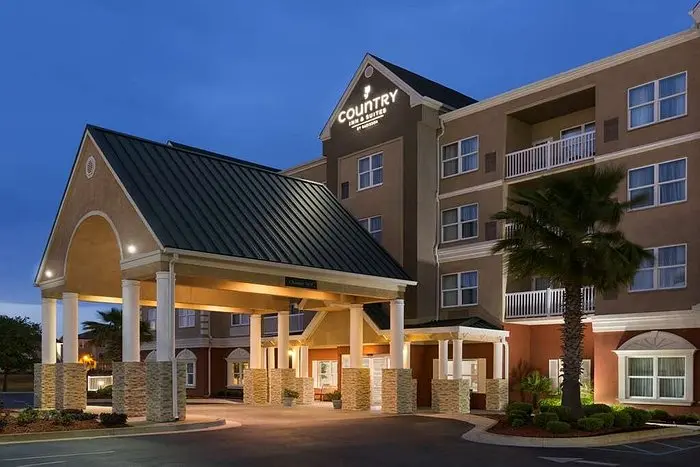 Carillon Beach Resort Inn
Charming coastal architecture and family-friendly amenities like bikes, beach toys, games, and bunk bed rooms create an inviting retreat.
Osprey on the Gulf
Watch dolphins swim by from these well-appointed studios and condos directly on the beach featuring full kitchens, pools, and complimentary beach chairs & umbrellas.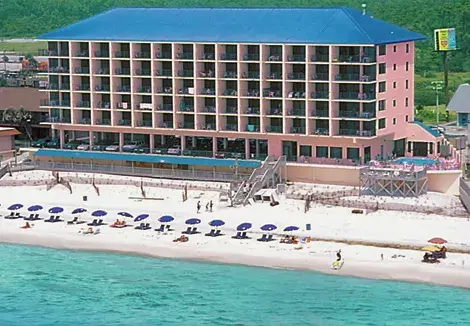 Conclusion
Panama City Beach shines with beautiful beaches and family fun galore. From thrill rides and water parks to hands-on museums, there is no shortage of memorable activities for kids. When it's time to refuel, family-friendly restaurants serve up seaside flavor. At day's end, comfortable accommodations give families space to unwind together. With so many amazing experiences, Panama City Beach offers the ideal backdrop for making treasured memories with kids that will last a lifetime.