Things to Do in Plymouth, MI & Beyond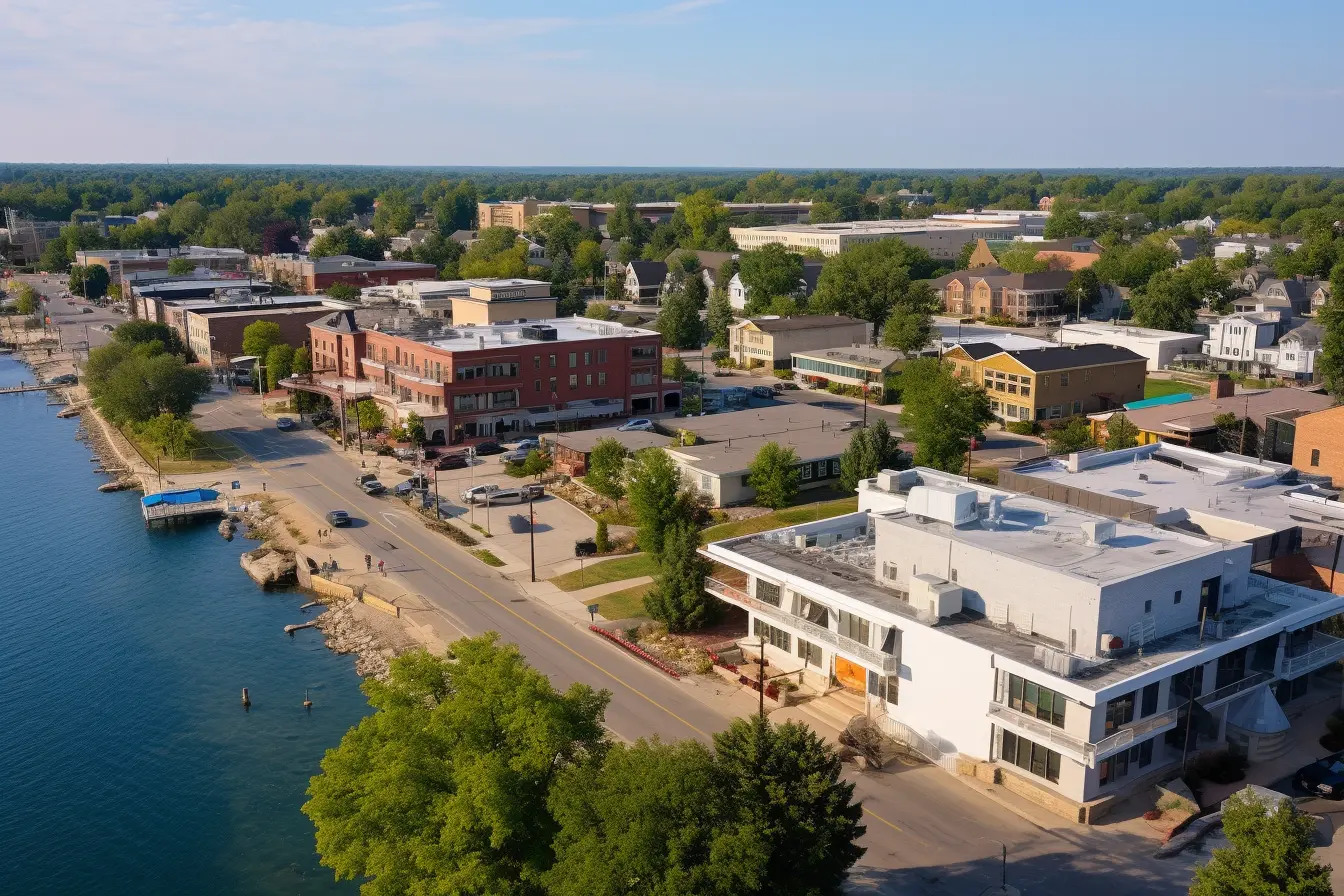 Nestled in the forests and lakes of southeast Michigan, Plymouth offers a charming small town feel just outside the hustle and bustle of nearby Detroit and Ann Arbor. With its historic downtown, vibrant parks, and proximity to natural wonders, Plymouth makes for an ideal winter getaway destination.
This exhaustive guide covers some of the best things to do in Plymouth and beyond, from cultural attractions and winter sports to dining and accommodations. Whether you're a history buff, outdoor enthusiast, foodie, or just looking to cozy up indoors, you'll find plenty of remarkable activities for a memorable winter visit.
Sightseeing & Landmarks
Explore Downtown Plymouth
Downtown Plymouth transports visitors back in time with its beautifully preserved 19th century buildings centered around Kellogg Park. Meander along the cobblestone streets and browse the mom-and-pop shops, antique stores, and art galleries lining the main square.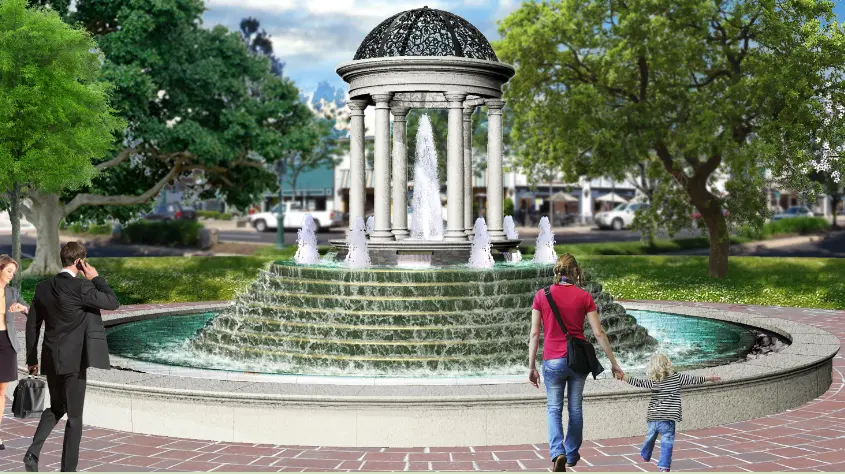 Don't miss the Plymouth Historical Museum to immerse yourself in the town's rich history spanning Native American settlements through the automobile boom era. Be sure to stop by the inviting Wilcox House and Starkweather Academy to admire two stunning examples of Victorian architecture.
In the evenings, watch as the historic gas lamps come aglow to create a magical old-timey atmosphere throughout downtown. During the holidays, festive lights and decorations adorn the streets for a picture-perfect winter scene.
Marvel at the Guardian Building
Further afield in bustling downtown Detroit lies the magnificent Guardian Building, an Art Deco skyscraper whose intricate Aztec-inspired motifs and lavish use of color and materials earned it the nickname "the Cathedral of Finance."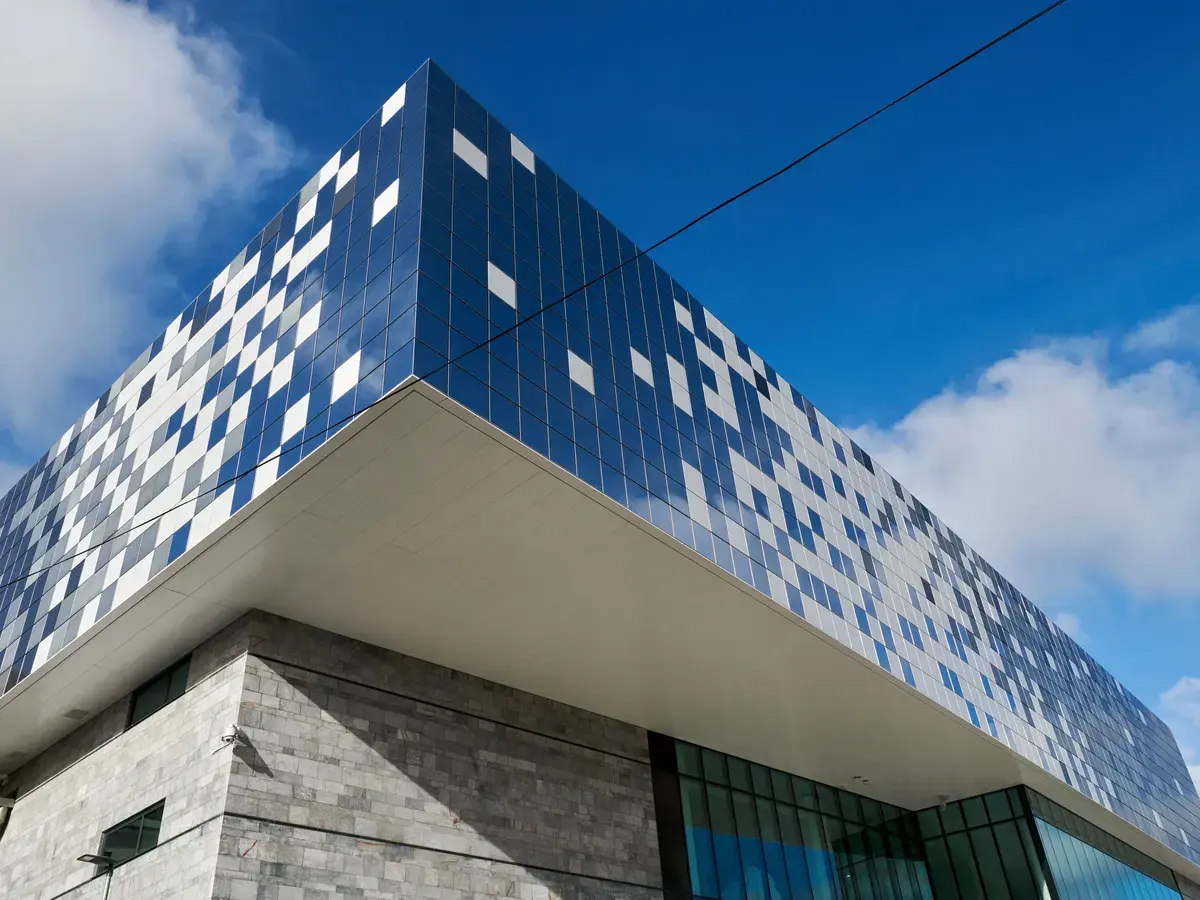 Step inside the cavernous lobby to view the towering vaulted ceilings covered in gleaming tiles of various patterns and the extravagant interior finishes, like the Rookwood Pottery fountain flanked by Native American statues. Don't leave without heading up to the Scarab Club on the top floor to take in panoramic city views from their gallery lounge.
Even if just glimpsed from the outside, the Guardian Building stands as one of the finest examples of Pre-Columbian Revival architecture in the Midwestern United States.
Tour the Edsel and Eleanor Ford House
History and architecture buffs will delight in this lakeside mansion situated on 87-acres in tony Grosse Pointe Shores. The estate was the longtime residence of Edsel Ford, son of legendary automaker Henry Ford, and his wife Eleanor.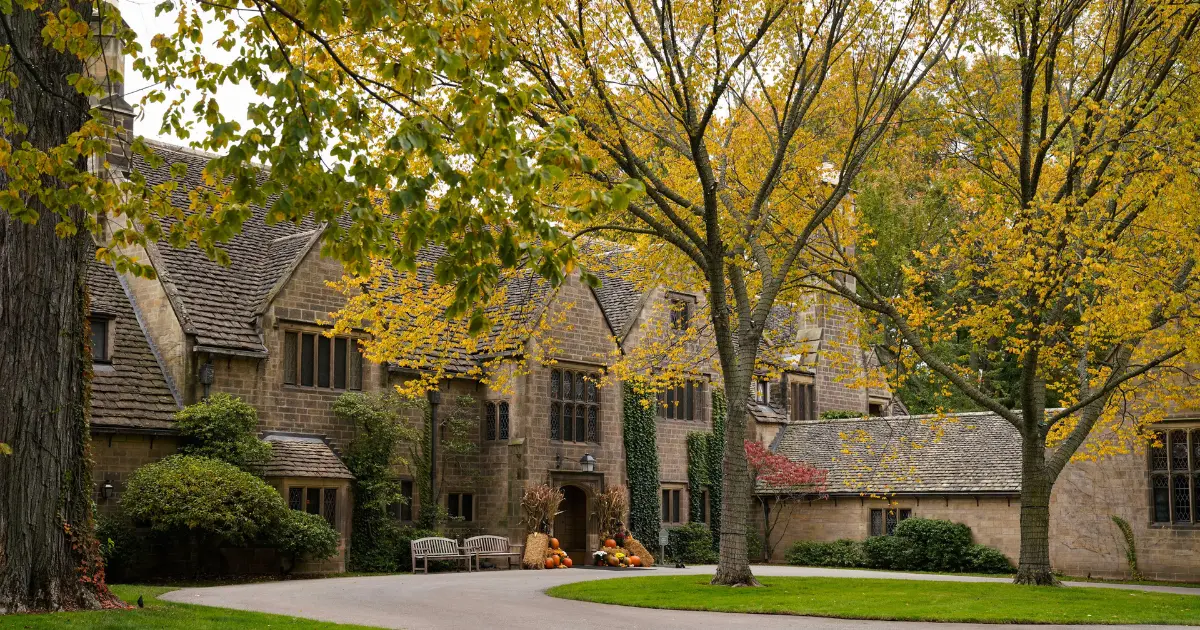 Their Cotsworld-style manor home exemplifies fine English country house architecture adapted to the upper Midwest. Meander through the thoughtfully decorated interior while learning about the prominent Ford family. The immaculately landscaped grounds also make for a scenic winter stroll.
Stroll Through the Nankin Mills Nature Center
Immerse yourself in nature just outside Plymouth at the Nankin Mills Nature Center situated along the Rouge River. Walk along plowed hiking trails through the forests and meadows to spot winter resident birds and small critters.
Peek into the interpretive center displaying native flora and fauna plus exhibits delving into the history of this area, which was one of the first French settlements in Michigan dating back to 1701. Be sure to see the remaining foundation stones of the historic grist mill that gives this nature preserve its name.
Museums & Galleries
Learn at The Henry Ford Museum
Discover America's rich history of innovation and ingenuity at the unparalleled Henry Ford Museum in Dearborn. Peruse the sprawling exhibit halls to see Thomas Edison's laboratory, the Wright Brothers' airplane workshop, the Rosa Parks bus, and so much more.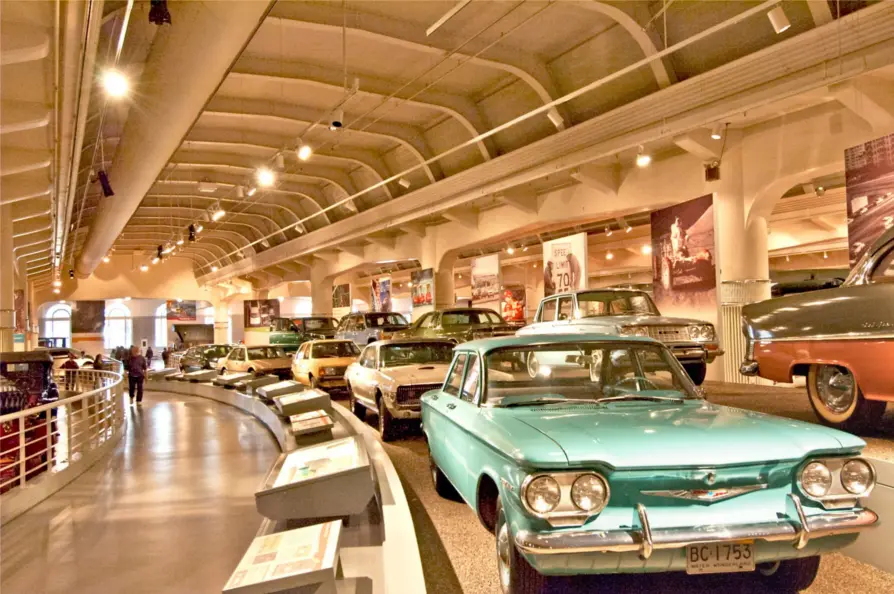 Of course, auto aficionados will find plenty to love at the Driving America exhibit featuring vintage cars spanning the decades. Make time to experience the museum's latest interactive and immersive displays illuminating various aspects of American culture. With so much to see, you may want to plan multiple visits
Appreciate African Art at the DIA
Beyond its world-renowned collection of European masterworks, the Detroit Institute of Arts (DIA) houses one of the nation's preeminent African art galleries. Highlights include ornate bronze, copper, and ivory sculptures from the Royal Court of Benin and exquisite masks and carvings representing powerful spirits in traditions across Sub-Saharan Africa.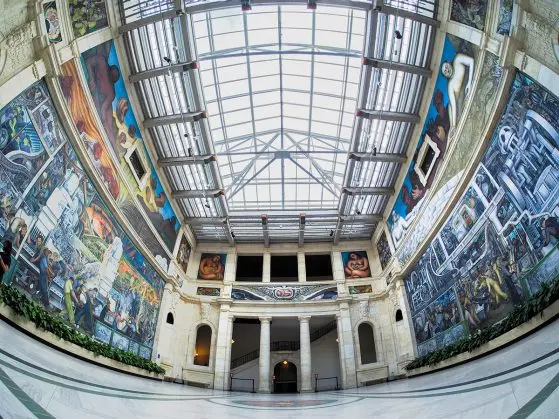 Don't miss touring the new $135 million wing dedicated to exhibiting the DIA's breadth of African artifacts as well as hosting concerts, lectures, and community activities. The soaring atrium flooded with natural light makes an inspiring backdrop for appreciating this globally significant Africana collection.
Discover Arab-American Culture
Get a fascinating glimpse into Arab-American heritage and history at the Arab American National Museum in Dearborn. This one-of-a-kind institution uses interactive exhibits, multilingual audio tours, and an impressive collection of artifacts to immerse visitors in the experiences that shaped Arab immigration and life throughout the centuries.
See recreated home interiors, hear oral histories, and peruse galleries covering topics from early pioneer settlers to contemporary community leaders. The ANM also hosts rotating temporary exhibits showcasing contemporary Arab art and culture. Don't miss the museum gift shop stocked with Arabic books, music, clothing and more unique finds.
Tour the Motown Museum
No trip to Detroit is complete without a visit to Hitsville U.S.A., home of the iconic Motown record label. This humble house turned recording studio is where Berry Gordy launched the careers of Diana Ross, Marvin Gaye, Stevie Wonder, and countless other soul and R&B greats who made Motown into a musical juggernaut in the 1960s.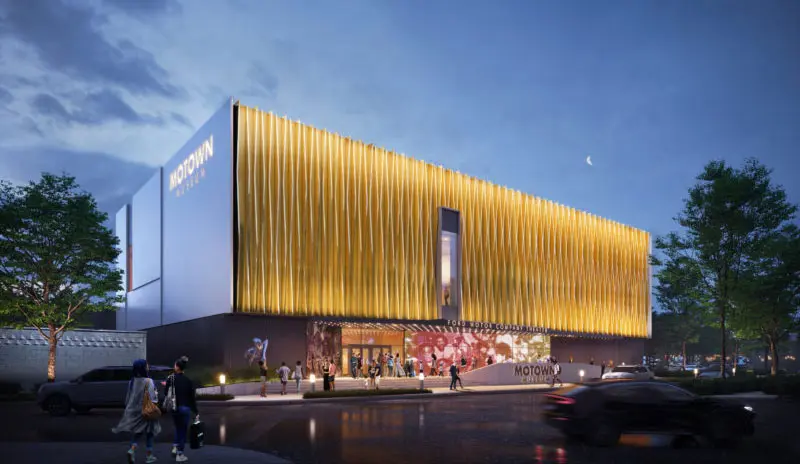 Walk the halls adorned with Motown memorabilia and images to see Studio A where chart-topping hits like "My Girl" first came to life. Retrace the stories of Motown's superstars through exhibits filled with costumes, performance footage, gold records, and more. Explore the legacy of "the sound of young America" at the place where it all started.
Outdoor Activities
Explore Maybury State Park
Just north of Plymouth, Maybury State Park offers gorgeous recreation opportunities right in the city. Lace up your snowshoes or cross country skis to glide along trails leading past meadows and woodlands, with possible wildlife sightings along the way.
Test your skills on the toboggan run or try your hand at disc golf on snow-dusted fairways. Little ones will enjoy rolling giant snowballs to build snow creatures in the play area. Warm up afterwards inside the heated activity center with hot cocoa. With over 500 acres to explore, Maybury makes for the perfect active winter adventure.
Ice Skate at Campus Martius Park
Glide across a one-of-a-kind urban ice rink at downtown Detroit's Campus Martius Park. The giant rink encompasses the historic Civil War monument and gleaming holiday tree, making for idyllic skating photo ops.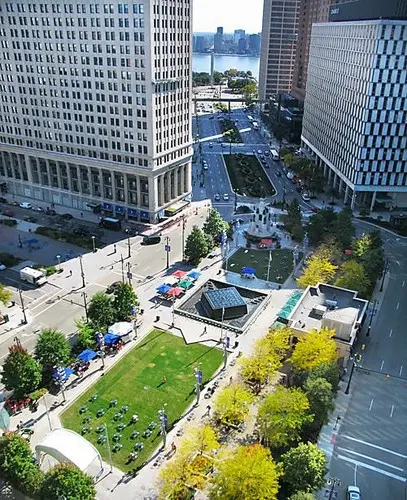 Cozy up in one of the warming cabins or grab a bite from nearby food trucks when you need a skate break. With panoramic city views all around, this bustling outdoor ice rink offers seasonal fun right in the heart of Motown. Don't forget to check the schedule for live music performances on select nights!
Ski & Snowboard at Mt. Brighton
For thrill-seeking snow bunnies, Mt. Brighton offers the closest slopes with 26 runs spanning beginner to advanced. Test your skills on terrain park features or weave through forested backcountry trails. When you need some apres-ski refreshment, cozy up by the fireplace lodge or sit by the outdoor fire pits.
Night skiing on Saturdays takes on a festive atmosphere with illuminations and live music. With quality conditions, family-friendly amenities, and proximity to Plymouth, Mt. Brighton is the top choice for winter downhill adventure.
Hike the Indian Springs Metropark Trails
Just a quick drive from Plymouth, the lush trails of Indian Springs Metropark provide an easily accessible getaway into winter nature. The mostly flat, wide paths that wind through the forests and wetland areas make for ideal winter hiking territory when snowfall hits.
Look for animal tracks and be on the lookout for deer, foxes, and birds along the way. Pause at scenic overlooks of the Huron River cutting through the wooded landscape. With over 5 miles of trails, you'll find no shortage of picture-perfect vistas during a revitalizing winter hike.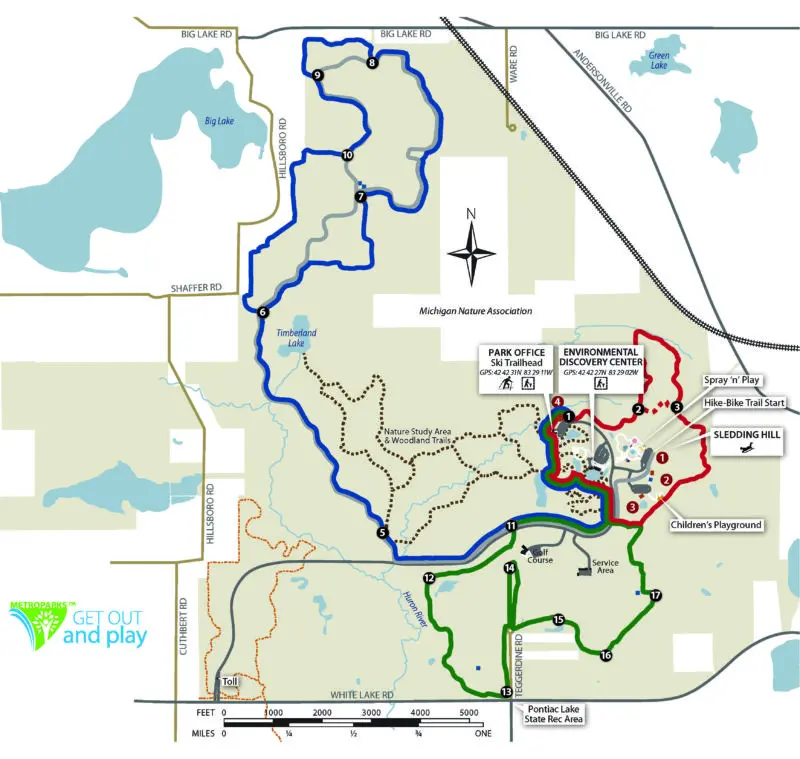 Toboggan at Kensington Metropark
For good old-fashioned tobogganing fun, head to Kensington Metropark's Giant Hill. Ascend the six-story tall hill by stairs or rope tow, then zoom down the icy chutes on an old-school toboggan. With speeds up to 50 mph, this immense hill delivers all the thrills of a rollercoaster!
Once you've had your adrenaline fix, bring the kids to the nearby Little Hill for gentler sledding action they'll love. Located just outside Plymouth in Milford, the toboggan hills at Kensington make for the perfect family winter activity getaway.
Indoor Activities
Catch a Film at the Historic Penn Theater
This stylishly revived 1940s movie house in downtown Plymouth transports you to the golden age of cinema. Grab tickets to catch new indie flicks, cult classics, or holiday favorites shown on the Penn's state-of-the-art digital projection and surround sound system.
Arrive early to admire the collector's item lobby with vintage movie posters and elegant art deco motifs. For an immersive experience, sit up in the cozy balcony or relax in the lower level lounge seating. With reasonable ticket prices, the Penn is an inviting winter escape and Plymouth staple.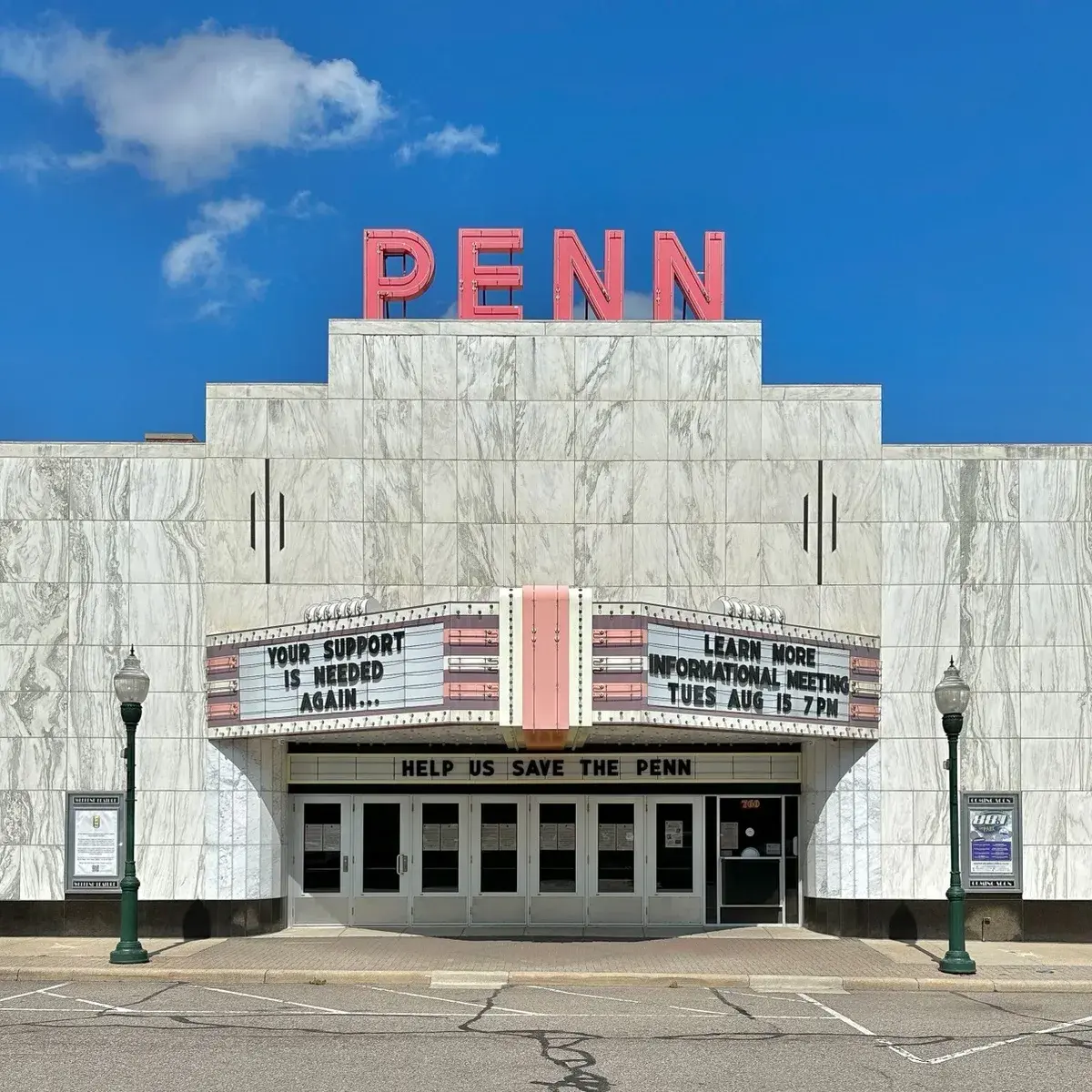 Create Pottery at Trillium
Channel your inner artisan at Trillium, a paint-your-own-pottery studio in downtown Plymouth. Choose from an array of ceramic bowls, mugs, figurines, and platters to hand paint using their high quality glazes and tools. Their helpful staff will fire and glaze your creation, available for pickup in just a few days.
Sip complimentary coffee or hot chocolate while you craft your masterpiece. You can also book private parties or reserve a wheel throwing lesson. With its relaxed atmosphere and extensive options, Trillium offers a creative indoor activity for all ages.
Catch Comedy at Mark Ridley's Comedy Castle
In need of some laughs? Mark Ridley's Comedy Castle in downtown Royal Oak has been serving up standup comedy for over 40 years. Their roster runs the gamut from nationally touring comedians to up-and-coming locals. Grab a seat in the intimate theater and enjoy live shows on Thursdays through Sundays.
Order reasonably priced appetizers like their smothered tater tots and hand-breaded mozzarella to snack on during the show. With quality lineups in a casual venue, it's no wonder Mark Ridley's is considered one of the premier comedy clubs in the Midwest. This 18+ venue does have a two drink minimum.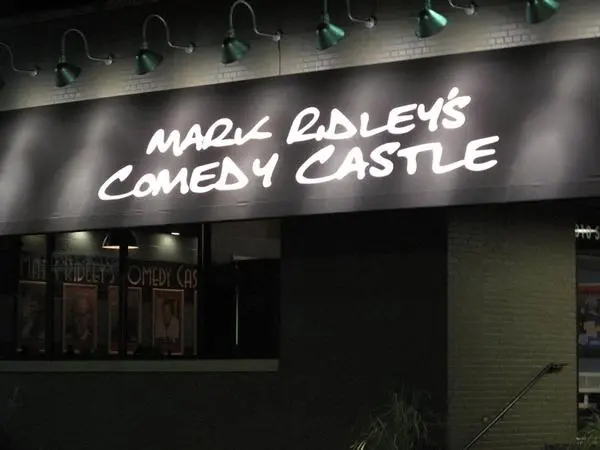 Splash and Swim at the Plymouth Cultural Center
The Plymouth Cultural Center knows how to chase away winter blues: with a water park! Their expansive indoor aquatics area features fun amenities like a rip-roaring water slide, lazy river, splash playground, and lap lanes.
Kiddos will love the zero-depth entry pool while adult swimmers can get their laps in or soak in the hot tub. With affordable day passes, the PCC water park provides hours of wet and wild entertainment out of the winter elements.
Browse the Amish Artisan Marketplace
Find plenty of unique handicrafts and home goods at this indoor marketplace located on the outskirts of Plymouth. With goods crafted by Amish artisans from across the Midwest, you'll discover an ever-changing array of quilts, furniture, jams and baked goods, wooden toys, and so much more.
Watch demonstrations from woodworkers, quilters, and other skilled Amish vendors busy at work. The onsite Country Cafe slings hearty comfort foods to fuel your shopping. With its quality wares and cozy community vibe, the Amish Artisan Marketplace makes for a gratifying indoor excursion.
Dining
Plymouth and surrounding cities offer a wide array of quality eateries to satisfy any palate. Here are just a few can't miss options for dining out during your winter visit.
Standout Steakhouses
For premium cuts, Plymouth's Copper Canyon Steakhouse excels with its hand-cut beef dry aged in-house and cooked over a real charcoal broiler. Complement your steak with hearty sides like jalapeno bacon mac and cheese or truffle fries.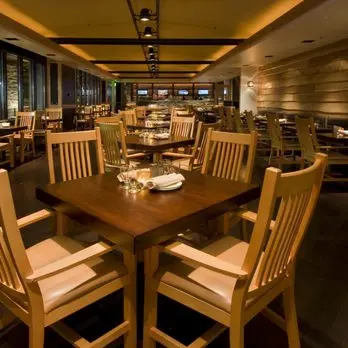 Just down the road in Livonia, Steven Lelli's Inn Place earns acclaim for its stellar wet-aged steaks and extensive wine list. Retro vibes and live piano music on Saturdays add to the appeal.
In Dearborn, Alexander's Coney Island and Steak House blends classic diner fare with expertly prepared steaks at wallet-friendly prices. Open until 4am, it's the perfect spot for night owls craving an excellent post-bar bite.
Memorable Mexican Cuisine
Mariachi's dazzles with inspired upscale Mexican cuisine served in a festive, colorfully decorated setting. Authentic molcajete guisados, tender camarones al mojo de ajo, and table-side guacamole put it at the top of Detroit's Mexican restaurant scene.
For more casual but equally crave-worthy fare, El Mexicano in downtown Plymouth wins loyal fans with its classic staples like sizzling fajitas, tangy ceviche tostadas, and their famous sopapillas dripping with honey.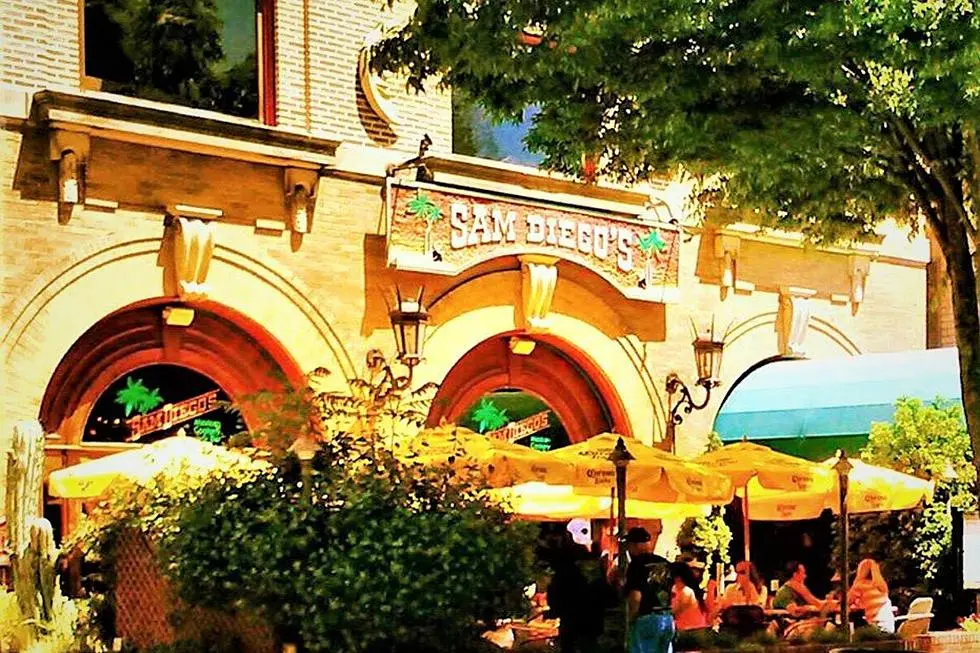 Outskirts favorites include Taqueria El Nacimiento dishing out hearty plates in a no-frills setting and Gaudino's Casa Restaurant noted for its fluffy enchiladas suizas and potent margaritas.
Top-Notch Thai
Looking for authentically prepared Thai? Menu standouts at Eve in downtown Plymouth include fragrant tom kha soup, crisp salad rolls, and complex gaeng massaman curry. Their elegant but relaxed dining room provides a fine setting to savor Thai cuisine.
Accommodations
After a long day exploring Plymouth and surrounding areas, retire to comfortable accommodations including historic inns, business hotels, and budget motels. Here are some recommended options based on your lodging style and budget:
Boutique Stays
The Historic District's Hillside Inn charms guests with its Victorian architecture housing elegantly appointed guest rooms. Complimentary breakfast, evening wine and hors d'oeuvres, plus an indoor pool make it a relaxing retreat.
Out in Novi, the TownePlace Suites Detroit offers stylish extended stay accommodations with fully equipped in-suite kitchens and work areas. Enjoy their outdoor BBQ patio, fitness center, and breakfast buffet.
Opulent Luxury
Treat yourself to maximum indulgence at The Inn at St. John's golf resort. Their sumptuously designed guest rooms plus fine dining, spa treatments, sports amenities, and lavish event spaces provide for an amenity-packed escape.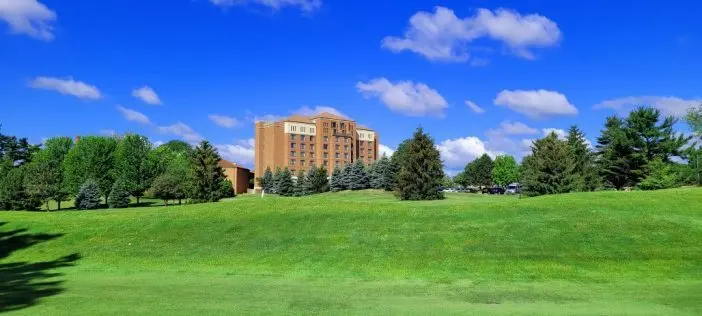 Nearby in Northville, the with its lush grounds and elegant rooms set in a historic mansion house. Enjoy their award-winning Woodlands Restaurant and full-service Aspen Spa for the ultimate pampered getaway.
Budget Friendly
Those watching their wallets can bunk comfortably at the Red Roof Inn Plymouth, providing clean, no-frills rooms equipped with free Wi-Fi, microwave, fridge, and other essential amenities at affordable rates.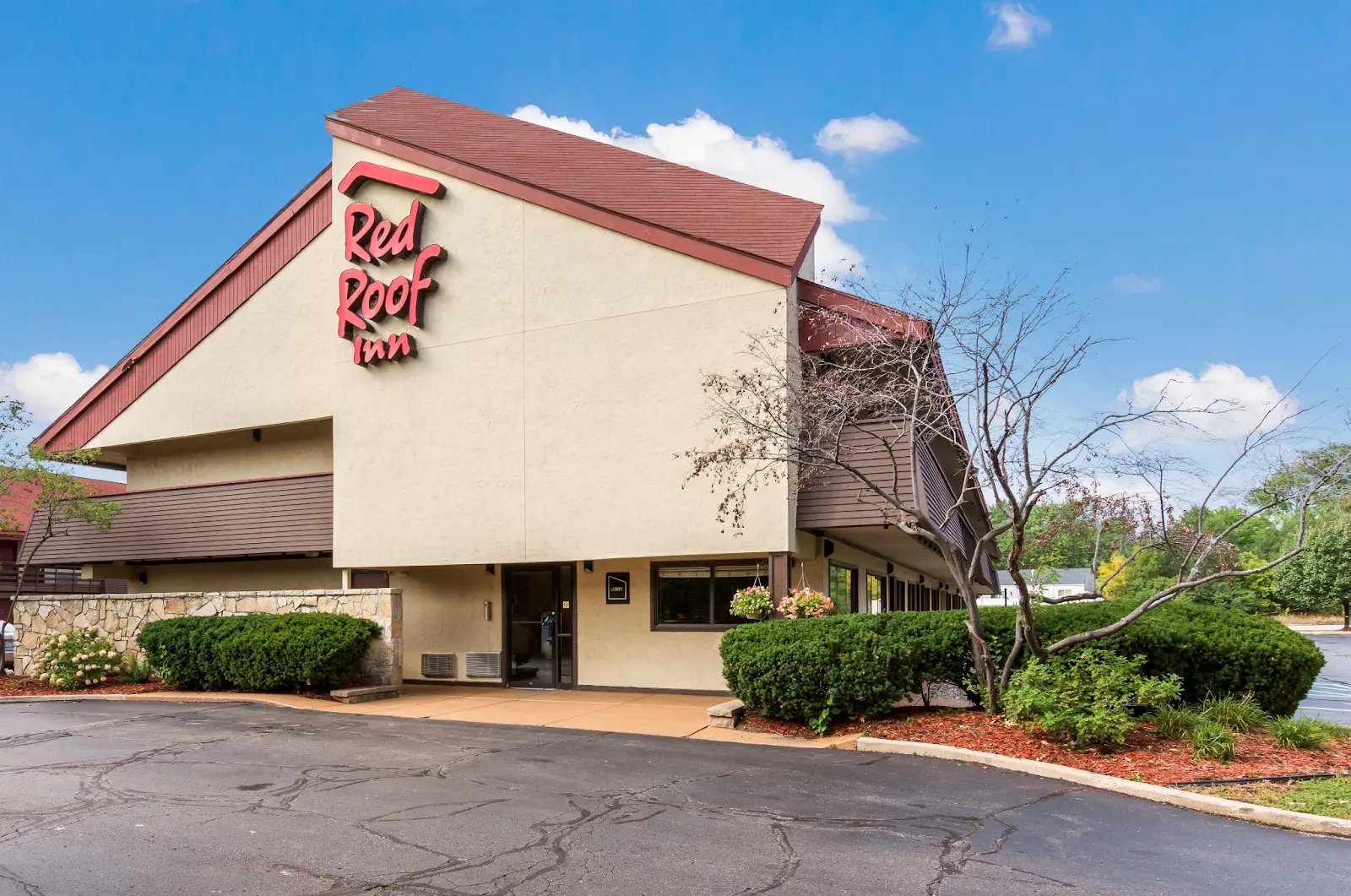 Out by Ann Arbor, the Hawthorn Suites offer apartment-style rooms with kitchenettes starting around $100/night. Airport shuttle service and complimentary hot breakfast add value.
Quaint & Quirky
Embrace old-school motel vibes at the Hillside Inn built in the 1930s. Their affordable rates nab you charming rooms occupying a historic Tudor mansion.
For retro color-themed rooms plus kitschy themed suites like the Elvis Room, book a night at the strict budget rates. You can't beat the location in downtown Plymouth!
No matter your preferred accommodations style and budget, Plymouth and surroundings offer comfortable places to rest up between adventures.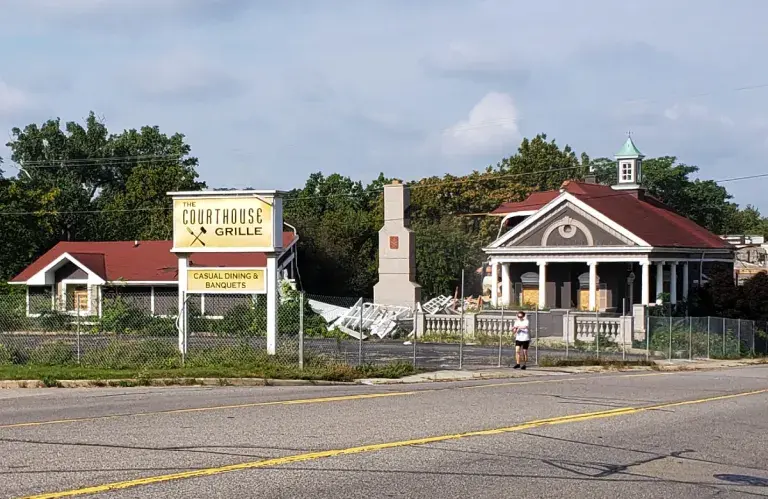 Conclusion
With its storybook small town charm, proximity to major Metro Detroit attractions, and wealth of recreational diversions, Plymouth provides an idyllic winter escape. You're sure to forge special memories from cozying up by the historic downtown's gas lamps to swooshing down a giant toboggan run to tasting your way through the local cuisine scene.
Plymouth combines the best of quintessential Midwestern hospitality and cosmopolitan attractions into one unforgettable destination. Whether traveling with family, friends, or solo, you'll find this guide indispensable for planning a winter getaway that checks all the boxes. Follow the snowflakes to Plymouth for a magical season brimming with indoor delights, outdoor adventures, and inviting small town warmth.