Fun Things to Do in Puebla, Mexico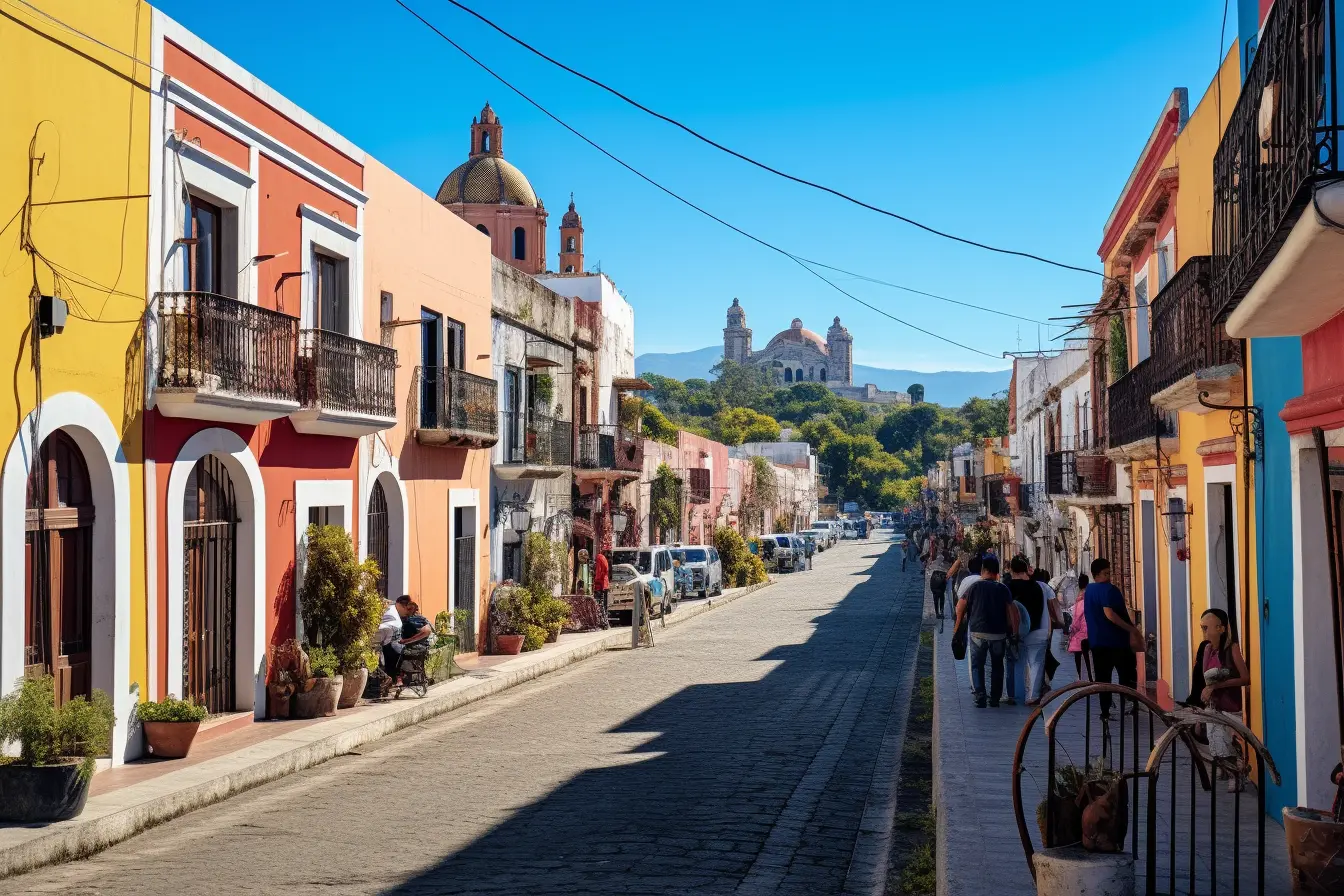 Nestled between snow-capped volcanoes and Mexico's high central plains, Puebla is a colonial gem overflowing with rich history and culture. As the fourth largest city in Mexico, Puebla offers visitors a wide array of exciting things to see and do. From admiring the stunning architecture in the historic center, feasting on delicious mole poblano, browsing colorful Talavera pottery, and exploring ancient ruins, there are endless opportunities for fun and adventure in Puebla.
This comprehensive guide covers the most memorable and significant activities for an unforgettable visit to this charming city. We'll highlight key landmarks, museums, restaurants, hotels, and more to help you make the most of your time in Puebla. Whether you're interested in learning about Mexico's complex history, experiencing delectable cuisine, or simply soaking in the vibrant atmosphere, Puebla has something for every type of traveler. Let's dive into the top attractions and things to do in this colonial gem!
Historic Sights in Puebla City
With its extensive history dating back to 1531 when it was founded by the Spanish, Puebla is brimming with impressive colonial architecture and historic charm around every corner. The historic center alone contains over 1,500 registered historic buildings! Here are some of the top historic sights and landmarks to appreciate in Puebla's beautiful historic city center.
Zócalo (Main Square)
As the vibrant heart of Puebla, the Zócalo is a lively plaza surrounded by the Cathedral, City Hall, and charming cafés. Visitors can soak in the laid-back atmosphere, listen to live music, and watch dance performances at this lively hub. Don't miss the stunning fountain and towering flagpole in the center of the square.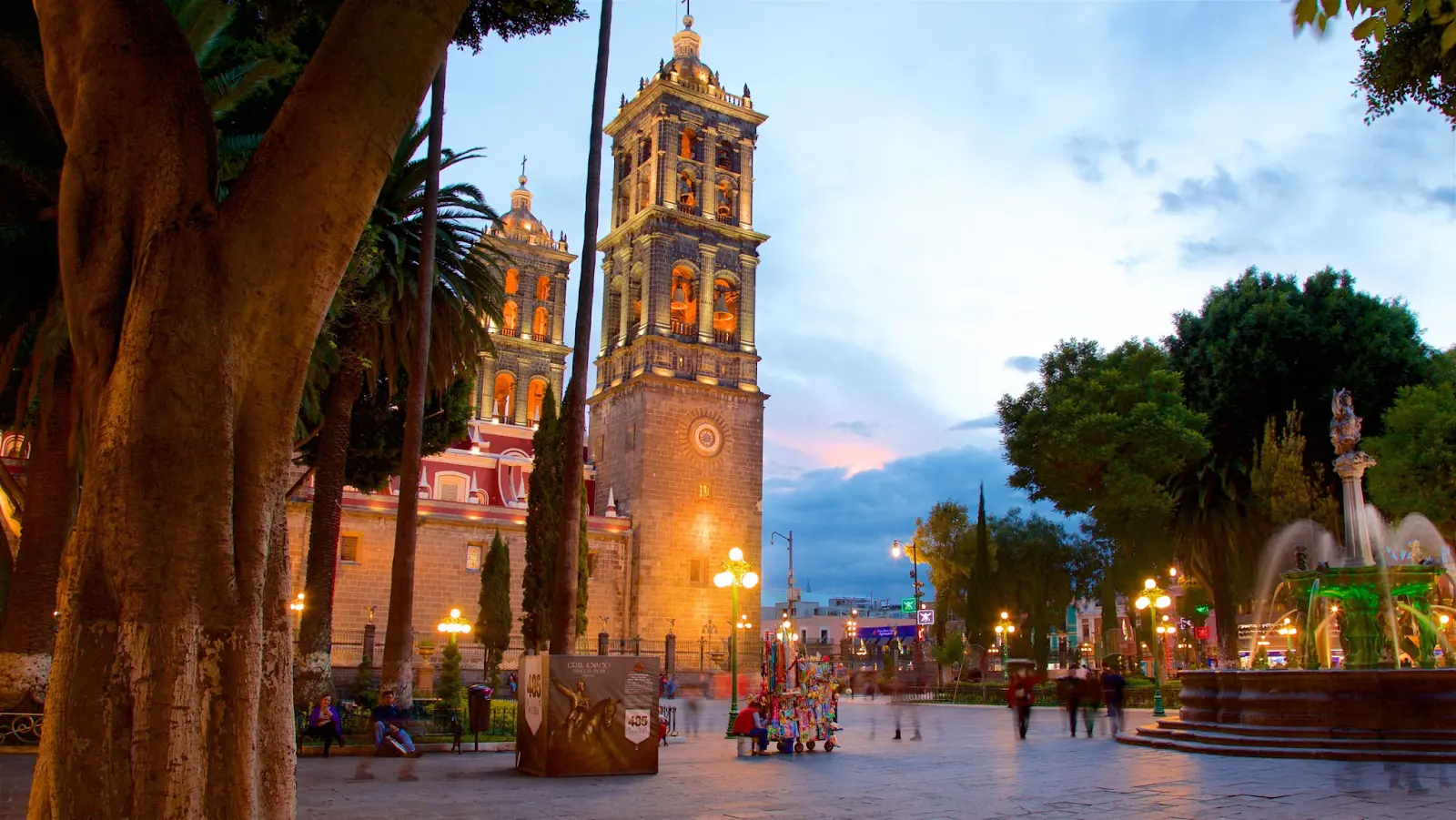 Puebla Cathedral
With its towering domes, intricate façade, and opulent interior, the Puebla Cathedral is considered a masterpiece of Spanish colonial architecture. Taking nearly 300 years to complete between 1575 to 1640, it's one of the most impressive cathedrals in Mexico. Gaze up in awe at the stained glass windows, stroll through the tranquil courtyard, and be sure to climb up to the cupolas for sweeping city views.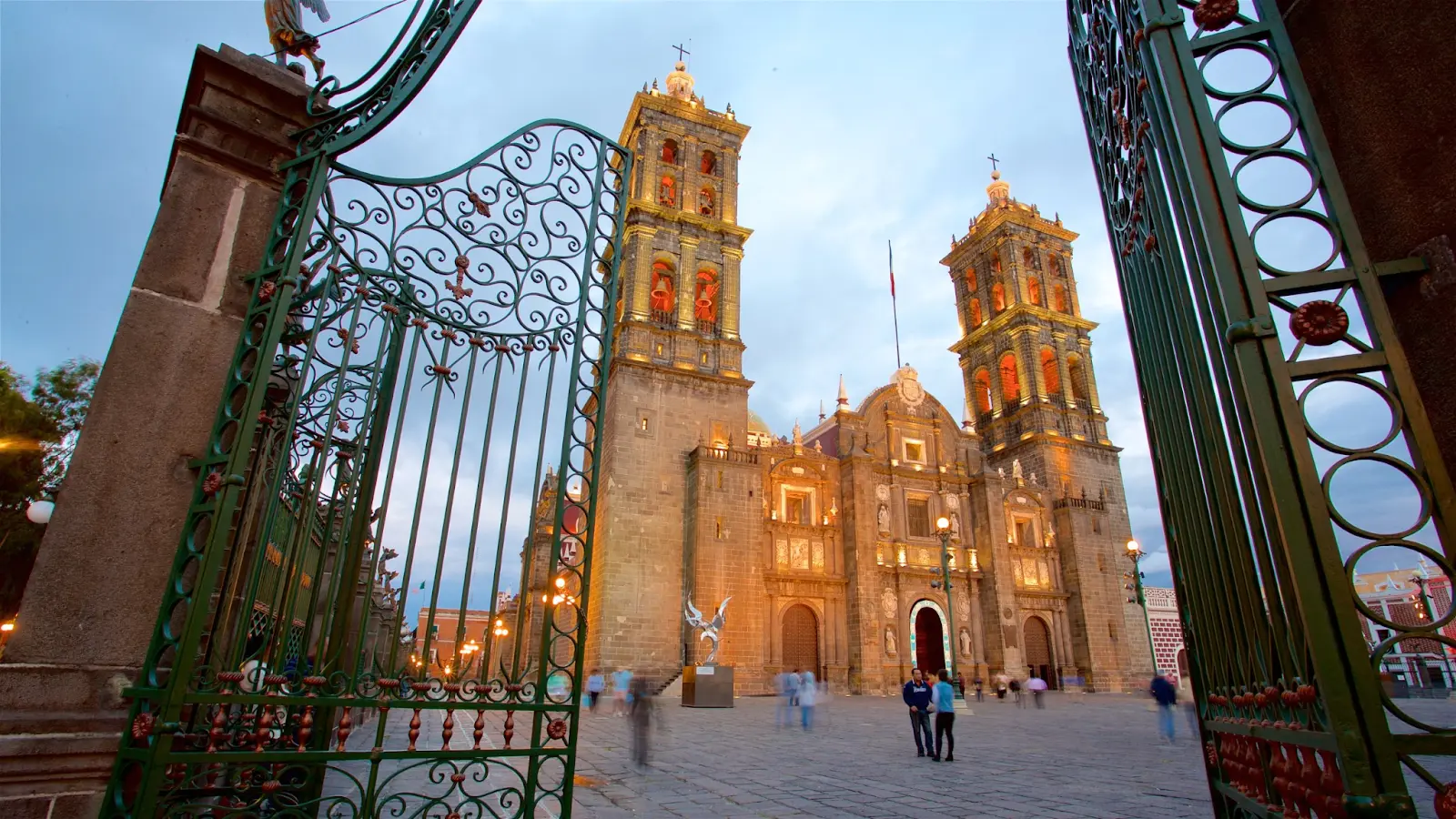 Palafoxiana Library
Tucked away next to the Cathedral, this historic library dating back to 1646 houses thousands of ancient books and manuscripts. Browse through the collection, admire the richly decorated shelves and ceilings, and marvel at the fact it's one of the oldest public libraries in the Americas. Bibliophiles shouldn't miss visiting this bibliophile's dream.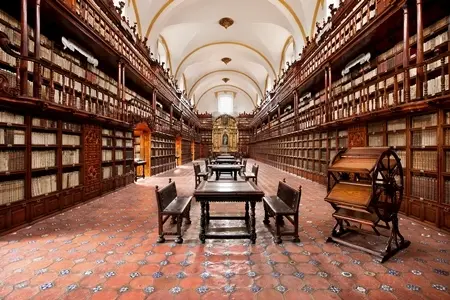 Amparo Museum
For an excellent overview of Mexico's history and culture, the two-story Amparo Museum is a must. Spanning 2,500 years from pre-Hispanic times to the 20th century, the immense collection includes ancient artifacts, colonial religious art, furnishings, manuscripts, and more. The museum itself is an architectural beauty.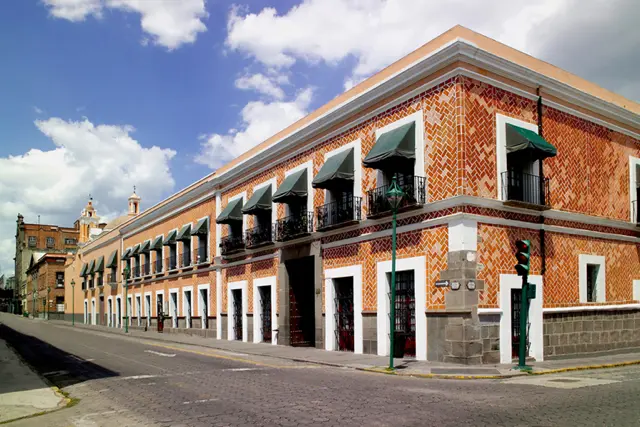 Rosary Chapel Museum
Lavishly decorated from floor to ceiling in gold decor, this chapel museum is an over-the-top example of Baroque architecture. It was constructed between 1650 and 1690 for the Dominican Order. Visitors can take an informative guided tour to view the many frescoes and learn about its religious significance.
Ex-Convent of Santa Monica
This striking 16th century convent has an elaborate 18th century Churrigueresque façade and peaceful cloisters. It now houses an art and design college, along with exhibits on Puebla's culinary history. Make sure to view the ancient kitchen and oven used to create original mole poblano!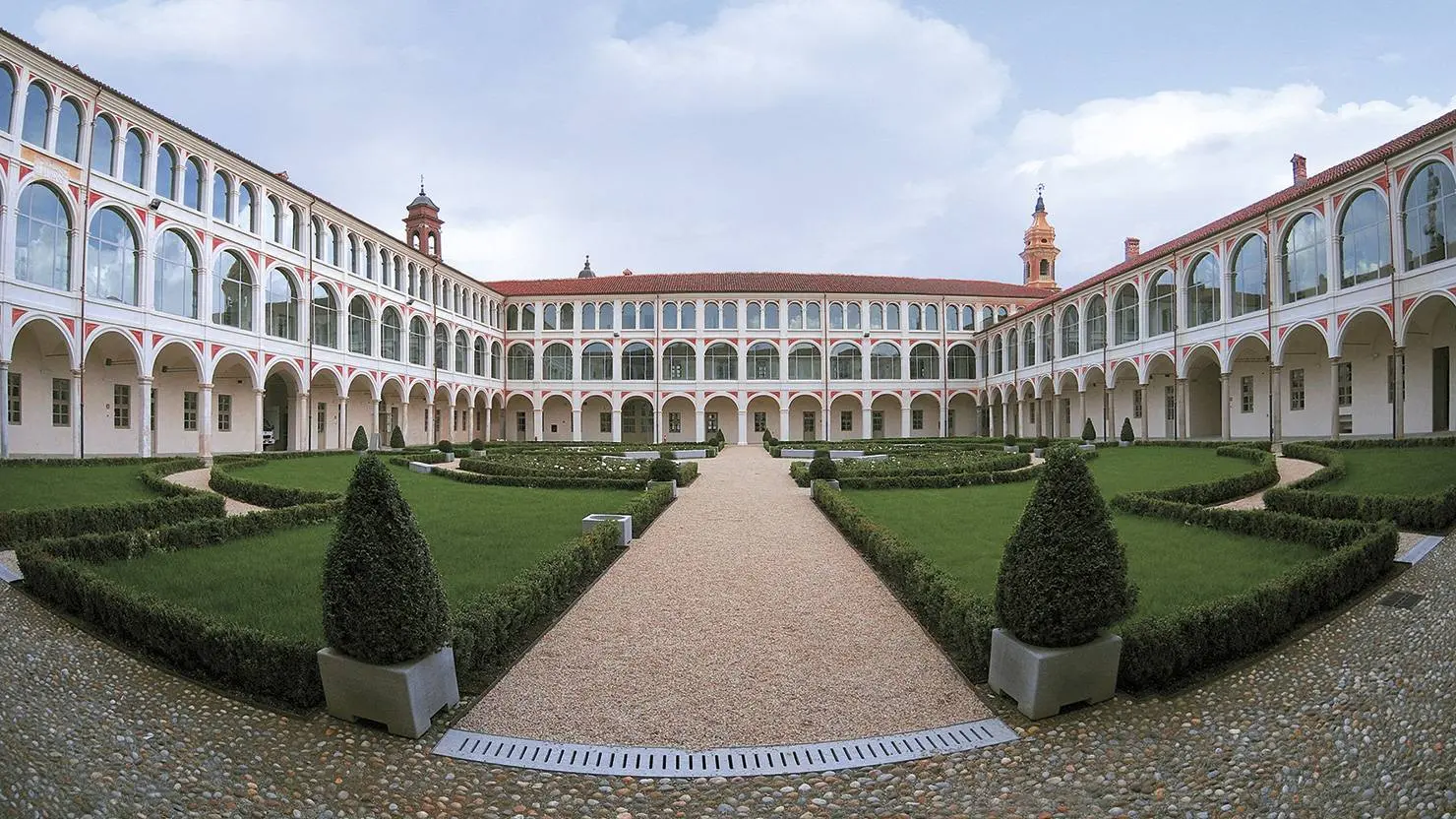 San Francisco Church
Admire the dazzling Churrigueresque exterior of Puebla's oldest church, dating to 1541. The interior contains an exceptional 18-meter-high golden altarpiece. With a lovely adjoining courtyard and interesting onsite museum, it's a wonderful historic and cultural site.
Casa del Alfeñique
This 18th century house museum showcases the life of nobility during colonial times in Puebla. Wander through the lush inner courtyard and gaze at the elaborate stucco decorations handcrafted by indigenous artisans. Guided tours provide fascinating insights into the period.
Ex-Convent of Santa Rosa
Founded in 1652, this former convent has a lovely cloistered courtyard and intricate tile work honoring the patron saint, Saint Rose of Lima. It now operates as an art and cultural center, with regular concerts and performances. Visitors can view ongoing art exhibits for free.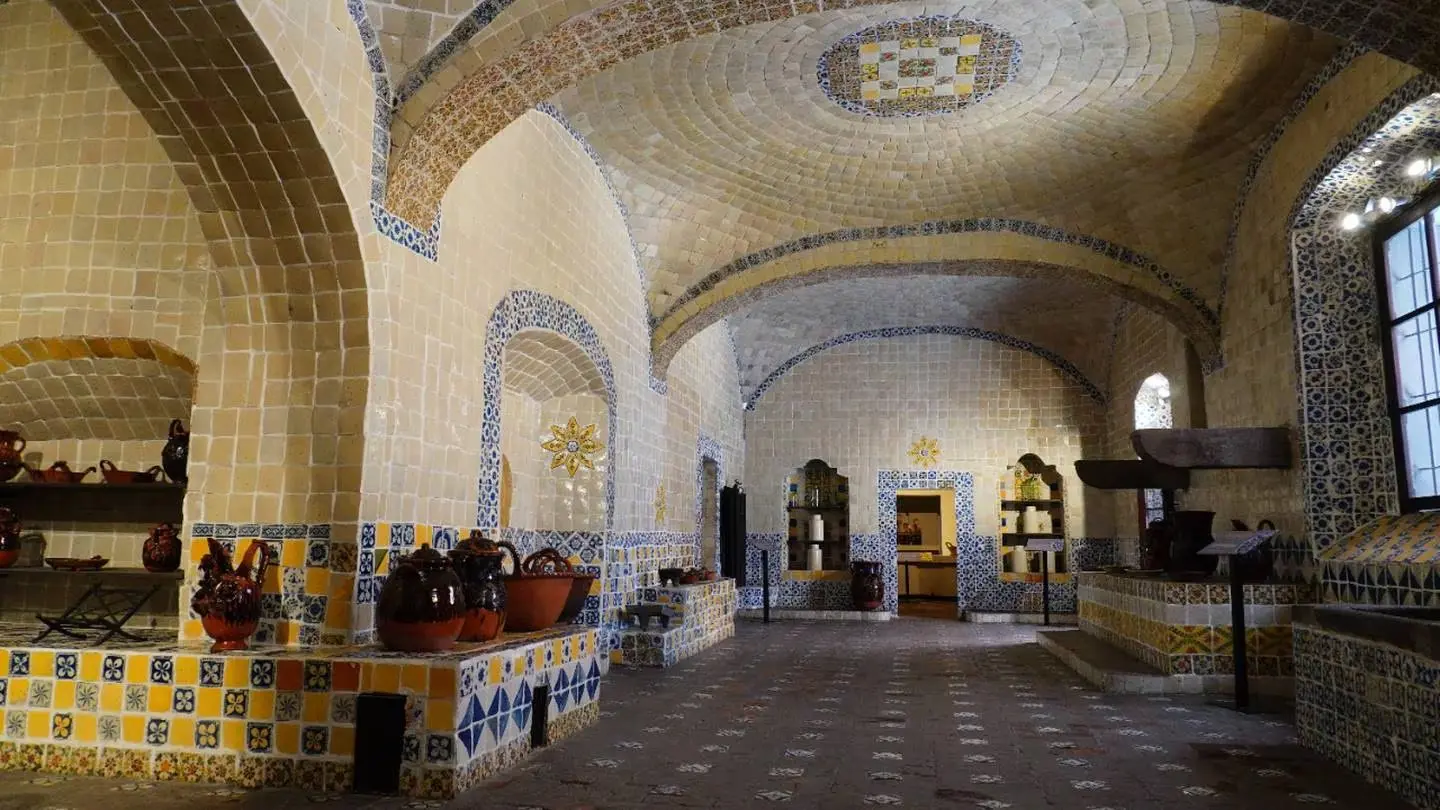 With an immense wealth of well-preserved colonial architecture spanning more than four centuries, Puebla's historic center offers unlimited exploration through its history. Treasure hunt for even more architectural gems like the colorful Parián Market, the impressive Fort Loreto, and the abundant churches and plazas scattered throughout the city.
Exceptional Museums in Puebla
Beyond the fantastic history museums covered already, Puebla has an astounding diversity of world-class museums guaranteed to pique any visitor's interests. From science and technology, to art galleries and cultural centers, here are some top museums you won't want to miss in Puebla.
International Museum of the Baroque
Located in the former 17th century Church of Santa Monica, this museum boasts an unparalleled Baroque collection. Wander through 29 halls exhibiting paintings, sculptures, furniture, tiles, and more. Don't miss the Hall of Angels with sculptures suspended from the ceiling! They also host outstanding temporary exhibitions.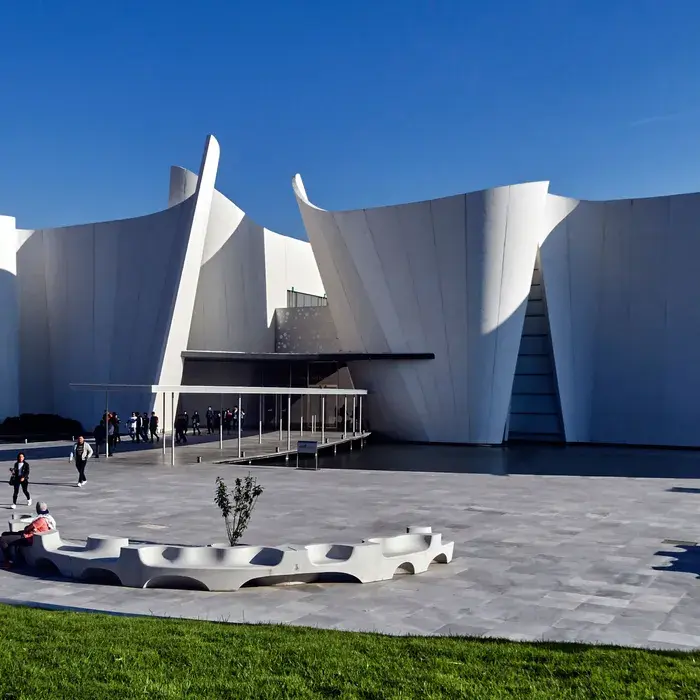 Amparo Children's Museum
Let kids explore this interactive museum tailored just for them next to the main Amparo Museum. They can experiment with water, learn about animals, create art, and more through the 25+ hands-on exhibits. It brings science, ecology, and culture to life in a kid-friendly format.
Africam Safari Zoo
Get up close with exotic animals from around the world at this large zoo park. Explore recreated habitats by walking trails or from your car. Highlights include the petting zoo, bird and reptile shows, and feeding times. It's a wonderfully wild day, especially for animal lovers.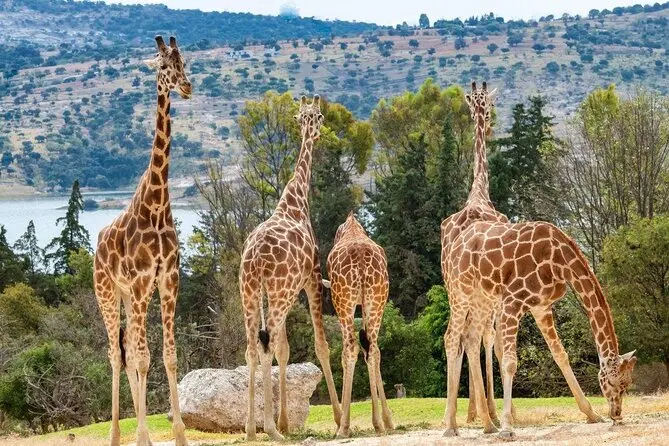 Regional Museum of Cholula
Located near the famed Great Pyramid archaeological site, this excellent museum showcases artifacts from the region spanning over 3,000 years. Wander through chronological exhibits explaining the rise and fall of Cholula's ancient cultures. An onsite botanical garden replicates indigenous agriculture.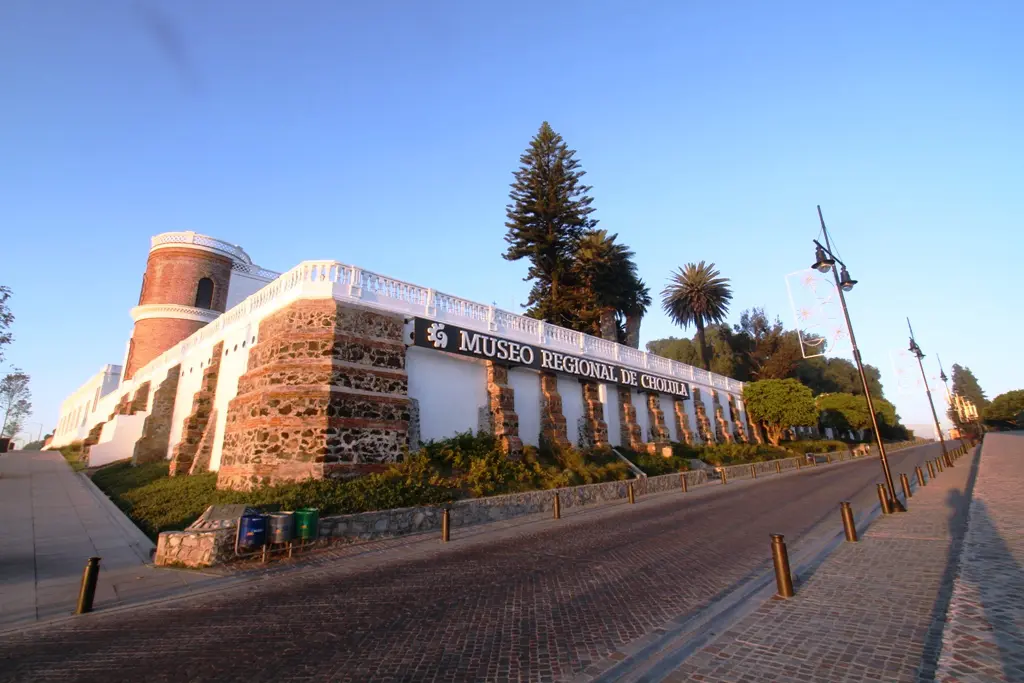 Museo de la Revolución (Museum of the Revolution)
Housed in a former 18th century convent, this museum documents the monumental Mexican Revolution. Peruse paintings, photographs, weapons, costumes, banners, and more relating to the tumultuous 10-year period from 1910-1920 that shaped modern Mexico.
José Luis Bello Museum
Occupying the historic 17th century home of artist José Luis Bello, this small but remarkable museum displays his life's work. Regarded as Puebla's finest painter, his incredible canvases depict scenes from daily colonial life and religious icons through expressive brushwork.
Pleasing Parks & Plazas
Beyond its museums and historic colonial buildings, Puebla has plenty of inviting public spaces to relax in nature and enjoy free entertainment. Here are some top parks and plazas for soaking up the charm.
Parque Lineal
This gorgeous linear park runs for nearly 4 miles along the San Francisco River through the heart of the city. Walk or bike the paved path shaded by native trees. There are fountains, benches, exercise stations, and venues for outdoor concerts and events.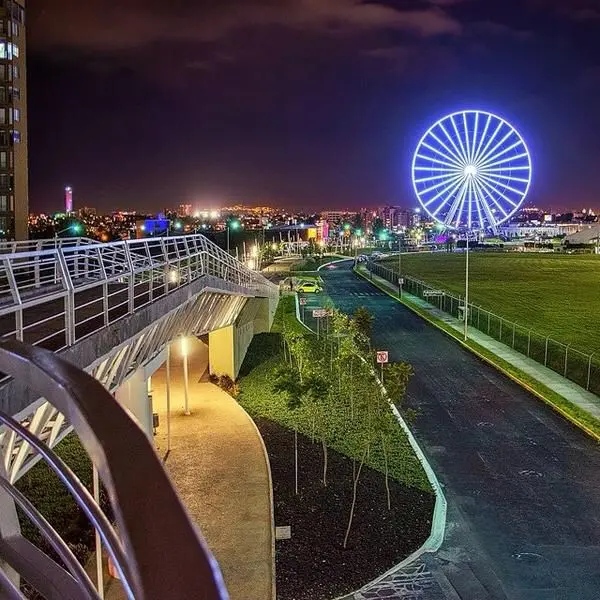 Zavaleta Park
Families flock to this large green space right in the city center. Kids adore the playground, splash pads, zip lines, and amusement park rides. Other highlights include paddleboats on the lake, snack stands, and regular entertainment.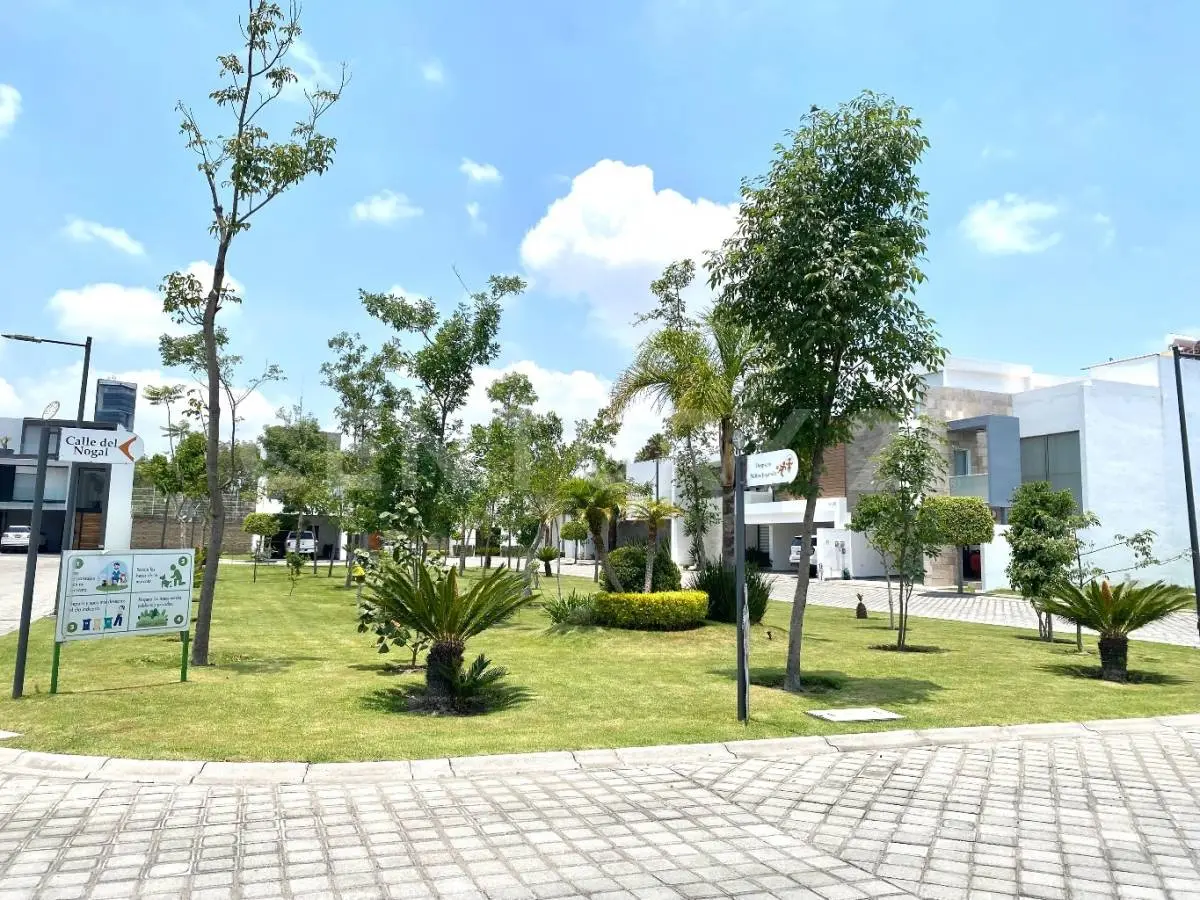 El Carmen Park
Adjacent to the San Francisco Convent, these sprawling formal gardens make a tranquil escape from the bustling city. Stroll through well-manicured French and Italian-inspired gardens overflowing with fountains, sculptures, and flowers.
Fuertes Park
Live music is on tap at this park's central kiosk on weekends. Locals love coming here to stroll under the trees, have a picnic, or let kids run free in the play areas. An indoor arena also hosts concerts and events.
Top Churches & Cathedrals
As a deeply religious colonial city, Puebla is filled with ornate churches and cathedrals showcasing immense creativity and craftsmanship. Beyond the splendid Puebla Cathedral covered earlier, here are some other stunning religious sites and places of worship to add to your itinerary:
Church of Santo Domingo
The resplendent gold leaf altar is the highlight of Puebla's oldest church completed in 1611. Intricate stucco figures adorn the Rosary Chapel, and vividBiblical murals decorate the walls. The adjoining monastery has two lovely cloistered courtyards to admire.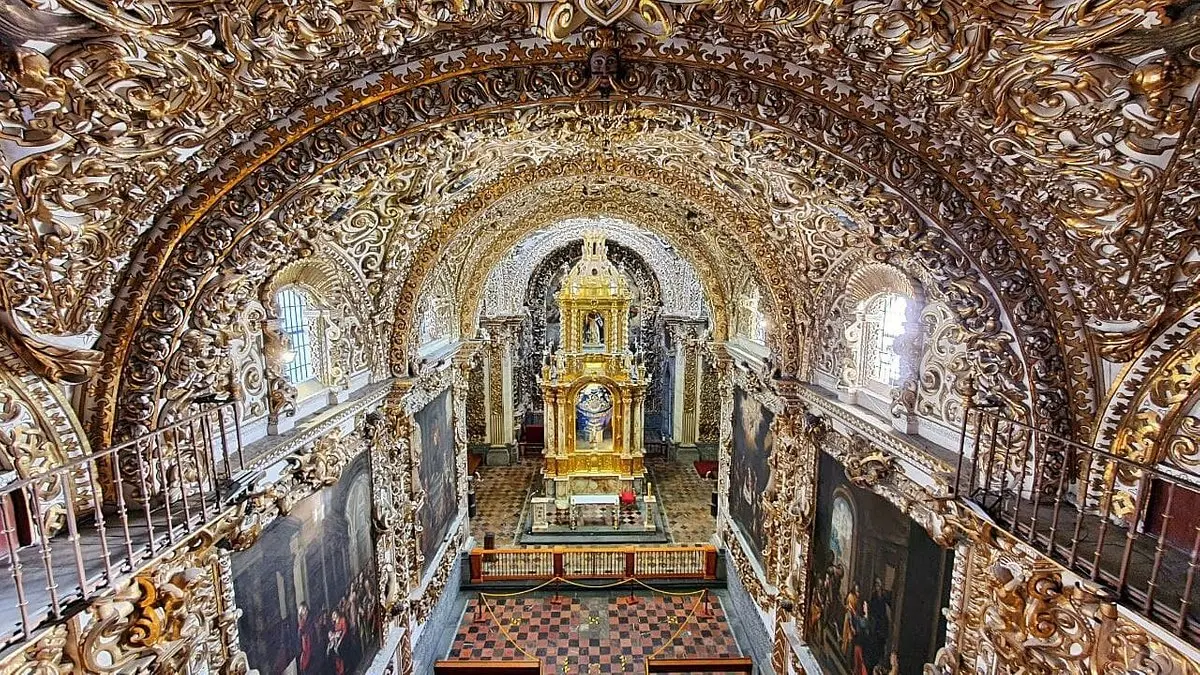 San Cristobal Church
Topped by stunning yellow and blue tile-work, this church has an awe-inspiring interior painted by colonial artist Miguel Jerónimo Zendejas. His expressive works cover over 21,000 square feet of wall space! It's considered one of Puebla's artistic wonders.
Santa Veracruz Church
Admire the highly ornate 19th century Neoclassical façade and stop in to view the intricate Florentine marble altar. The relic room displays a piece of the "true cross" given by the Spanish monarchy, hence the church's name meaning "holy cross."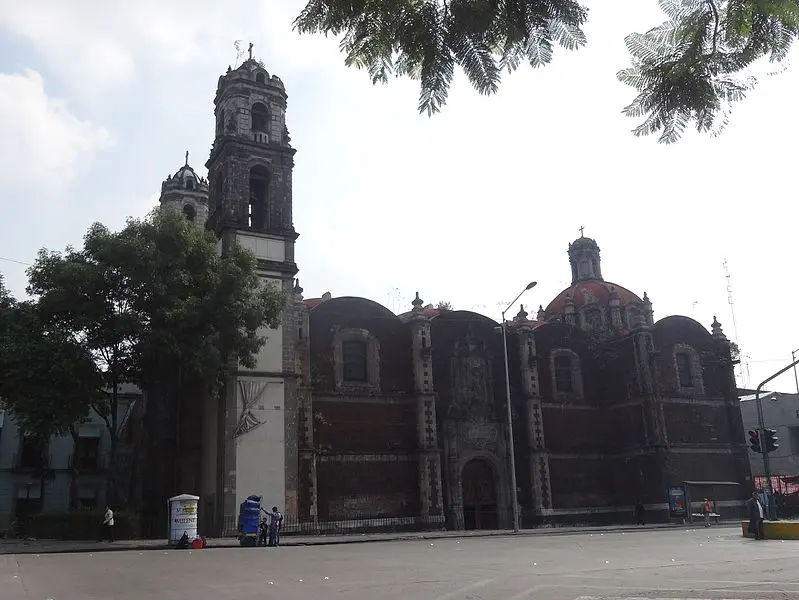 Church of San Francisco Acatepec
This spacious church dates back to 1541 with roots from Hernán Cortés's Franciscans. Gaze up at the beamed wooden ceiling standing nearly 30 meters high. Wall niches hold sacred indigenous artifacts like ceramic incense burners.
Church of San Juan de Letrán
Located beside the Zócalo, this church was originally built in 1562 then rebuilt in the 17th century after an earthquake. Its pink façade has inlaid tiles, a bell tower, and decorative columns. Inside are stunning stained glass windows and relics.
Family-Friendly Activities
Beyond exploring Puebla's cultural sights, there are plenty of fun things to do with kids and families. Here are some top spots and activities for entertaining visitors of all ages in Puebla:
Puebla Zoo
Let kids get up close to lions, tigers, monkeys, elephants, giraffes, and more at this expansive zoo. Ride the cable car over habitats, touch animals at the petting area, and watch lively animal shows daily. With over 2,500 animals, it makes for a full day of family fun.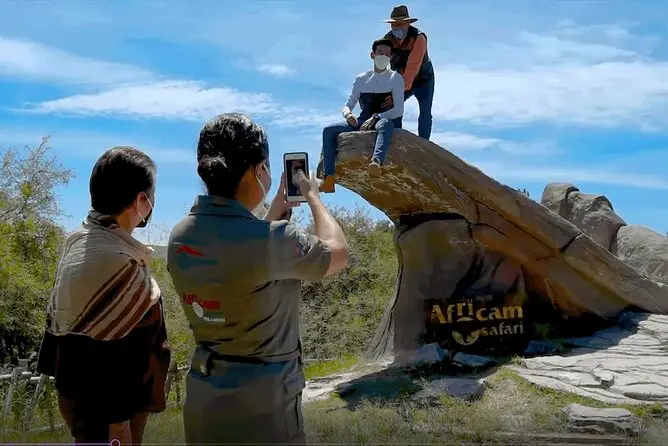 Natural History Museum
From sparkling geodes to towering dinosaur skeletons, this natural history museum brings science to life through interactive exhibits and displays. Kids will especially love the dinosaur replicas, earthquake simulator, planetarium shows, and hands-on biology lab.
La Granja Park
Ride ponies, watch pig races, explore barns, and feed farm animals at this family-friendly park. Other activities include mini golf, paddleboating, outdoor ziplines, and climbing walls. It's a classic kid pleaser located on the outskirts of Puebla.
Pipiolo Rides
Kids love these kid-sized motorized rides that zip around a track. Rent by the minute and let kids cruise around the course, steering their mini motorbike or car. Located in the Plaza de Los Sapos square.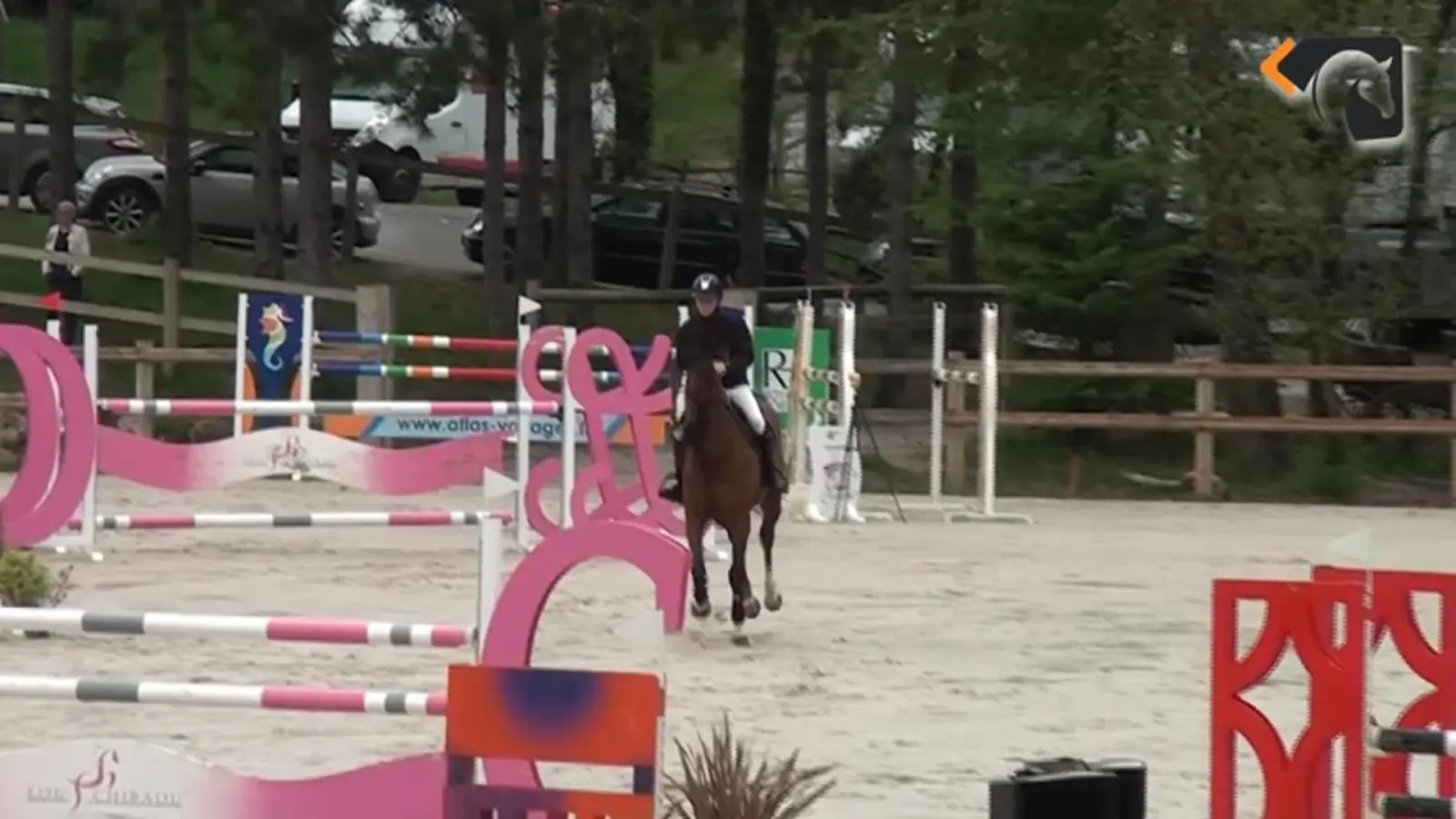 Candy Making Classes
Puebla is renowned for sweets and handmade candy. Take a family-friendly class to learn techniques for making traditional Puebla candies and chocolates. Kids will love getting their hands messy! Classes available at venues like La Dulcería or El Museo de Dulces.
Talavera Painting
Try your hand at painting the iconic handmade Talavera pottery that Puebla is so famous for. Choose a ceramic piece then paint it with guidance from a Talavera master. Classes are available at venues like Talavera Armando or Talavera La Colonial.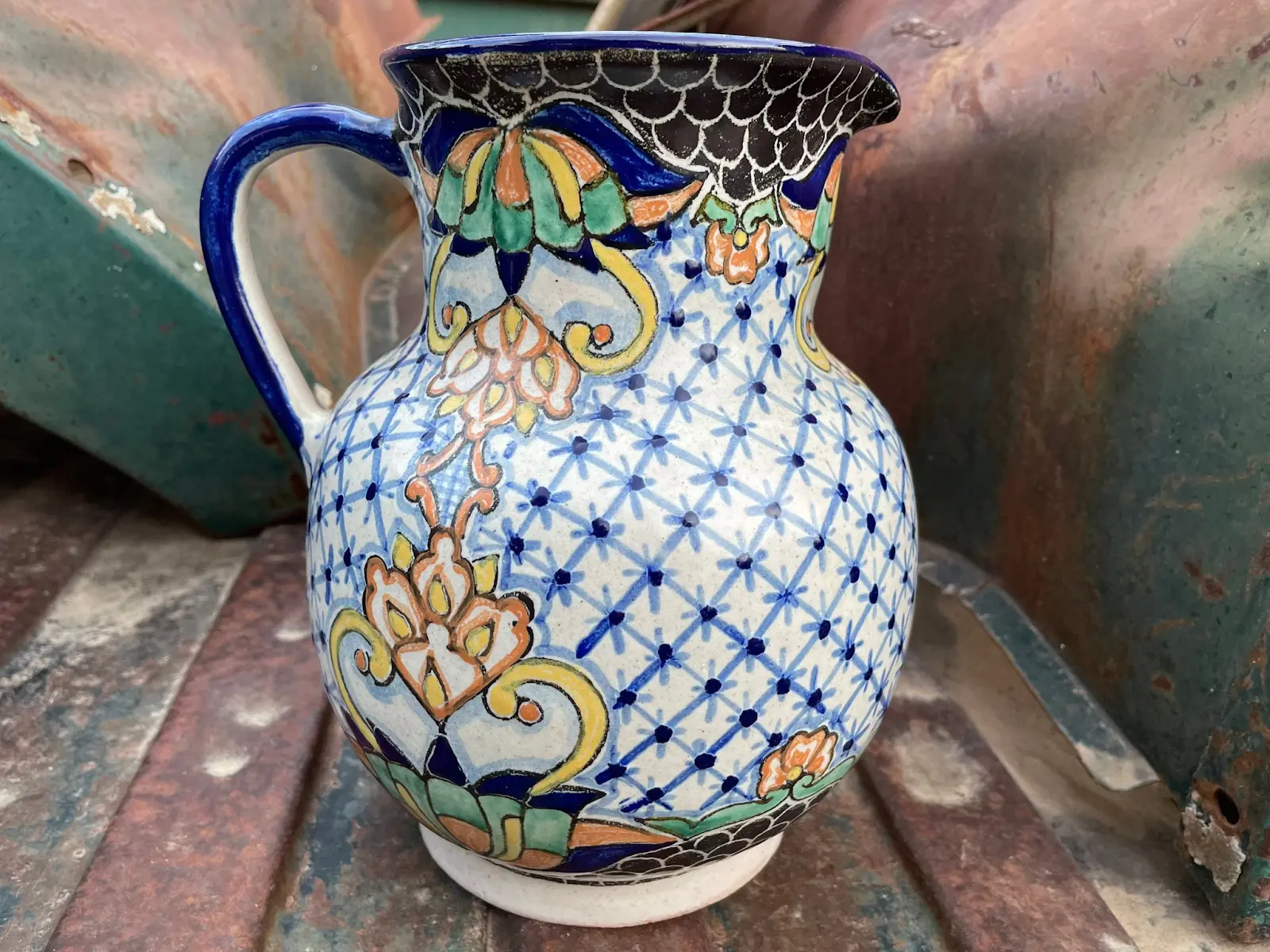 Top Restaurants in Puebla
No trip to Puebla would be complete without diving into the city's incredible cuisine scene. Here are some of the top local restaurants and eateries to delight your taste buds with delicious authentic flavors:
El Mural de los Poblanos
For a stellar introduction to Puebla's culinary delights, this restaurant serves up regional dishes like mole poblano, pipián rojo, cemitas, and chiles en nogada in a gorgeous tile-clad dining room. Live music and dance make it an engaging experience.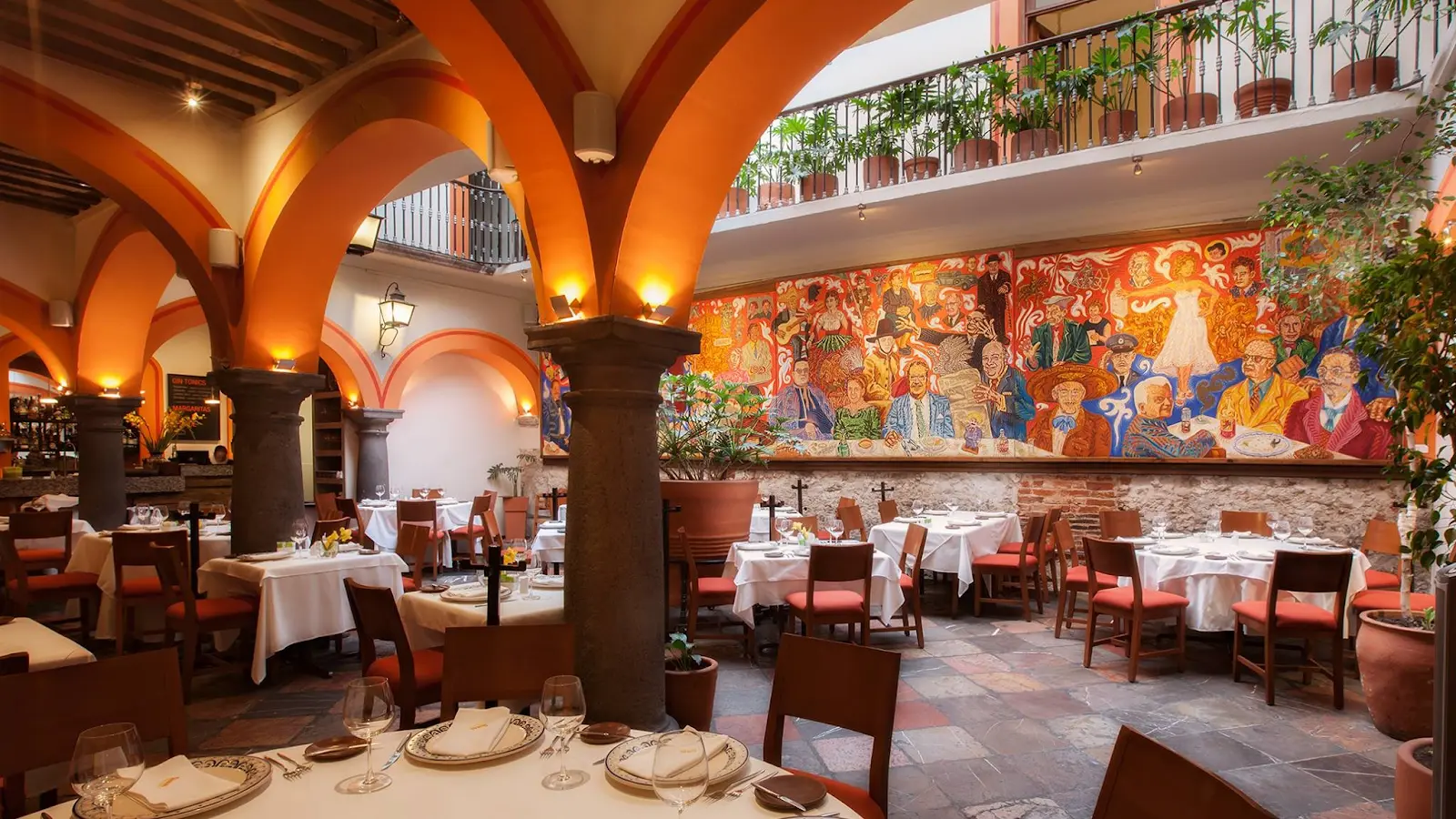 Fonda de Santa Clara
Housed in a sumptuous converted convent from 1599, Fonda de Santa Clara makes an unforgettable fine dining choice. The upscale menu showcases modernized local cuisine using traditional ingredients like squash flowers, grasshoppers, and huitlacoche fungus.
El Patio de las Ranas
Nab a patio table beside the courtyard fountain at this lovely restaurant within the colonial-style La Quinta Real hotel. The refined international menu incorporates Mexican twists like caviar tortillas and chicken pipián mole.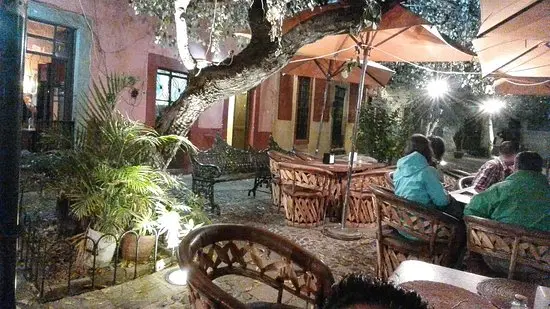 Terraza at NH Puebla Hotel
Enjoy unbeatable city views with your gourmet meal at this rooftop fine dining spot. Chef Mauricio Solana masters elegant preparations of regional cuisine like Veracruz-style fish, Oaxacan tamales, and specialty mezcals.
Hotels and Accommodations
With its blend of colonial charm and modern conveniences, Puebla offers many wonderful lodging options suiting different tastes and budgets. Here are some recommended hotels and inns for a perfect stay:
Quinta Real Puebla
For a luxurious experience, this 5-star Spanish colonial palace provides lavish accommodations and top-notch amenities like fine dining. The property has 11 beautifully restored 16th-18th century buildings surrounding an idyllic courtyard.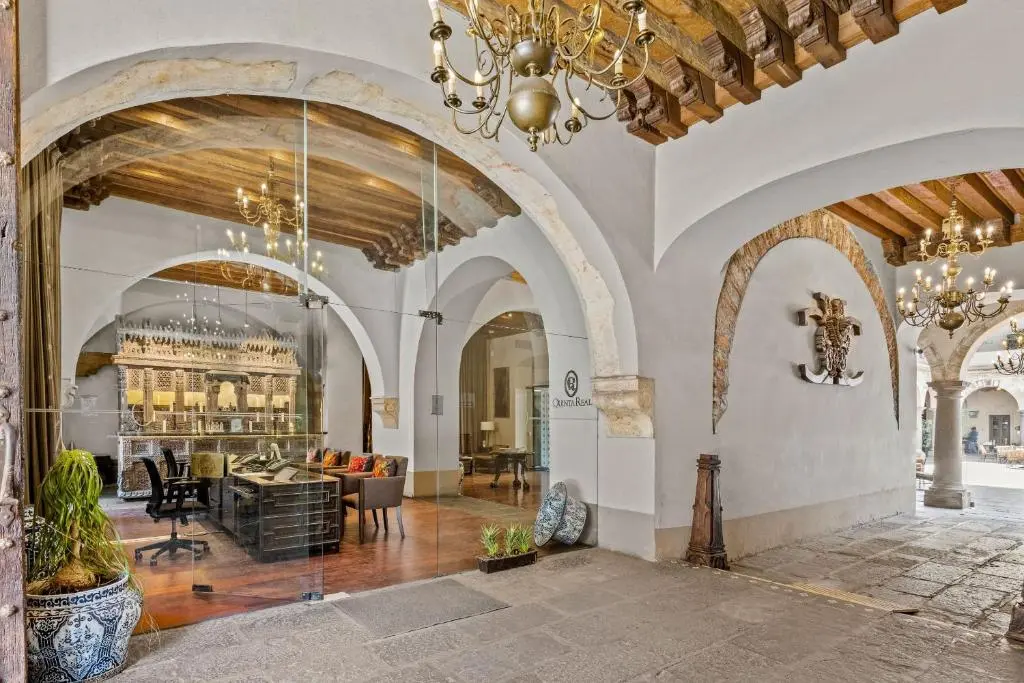 NH Puebla Hotel
The sleek modern rooms at this upscale hotel feature panoramic views of volcanoes and the Historic Center. On-site amenities include a fabulous rooftop restaurant, posh spa, indoor pool, and helpful tour services.
Hotel Colonial
Constructed around a 16th century convent, this affordable hotel retains a historic feel with tile floors, wood-beamed ceilings, and interior courtyards. Rooms offer basic accommodations and colonial décor.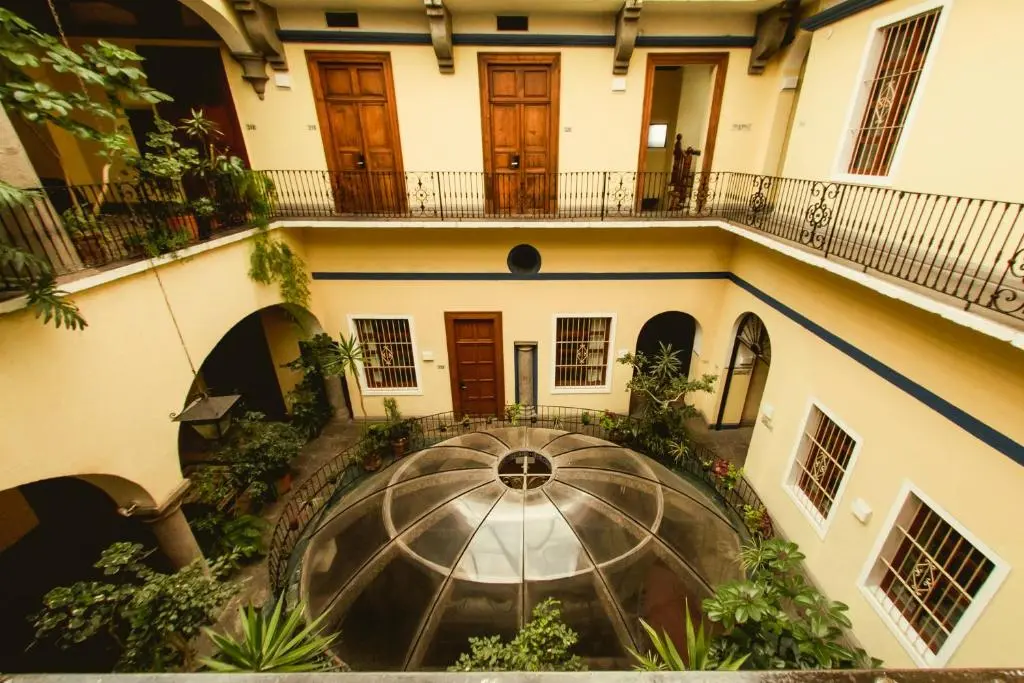 Mesón Sacristía de la Compañía
Book a night in this 17th century former monastery turned charming boutique hotel. Historic architectural details meet modern styling in the simple yet atmospheric rooms and courtyard lounge spaces.
Casa Reyna
For a personalized experience, this welcoming bed & breakfast occupies two historic townhomes. Rooms have traditional furnishings and architectural flourishes like talavera tiles or exposed wood beams. The friendly owner prepares delicious homemade breakfasts.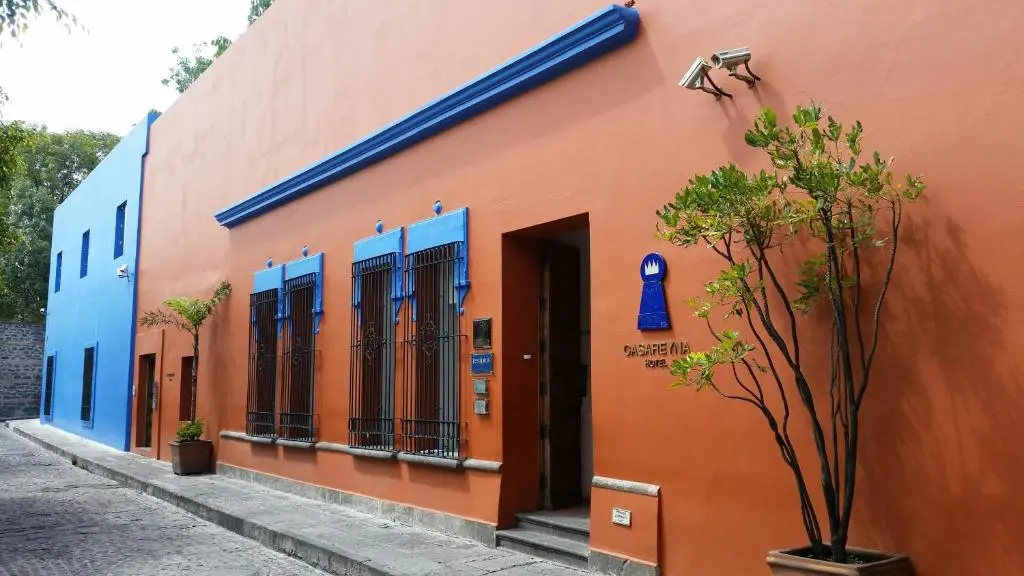 Camino Real Angelópolis Puebla
Catering to business travelers, this branch of the upscale Camino Real chain provides all the creature comforts. The sleek rooms have floor-to-ceiling windows plus great amenities and restaurant. Easy highway access.
Hotel Imperial
Family owned for over five decades, this budget hotel has a great location right off the Zócalo's main square. Small retro-styled rooms offer inexpensive no-frills lodging in the heart of the action.
Conclusion
No matter your interests, Puebla has an abundance of things to do, see, eat, and explore. From admiring ornate churches to browsing bustling markets, hiking ancient ruins to sampling regional delicacies, Puebla offers endless options for a fun and fulfilling visit. Follow this guide to the 25 most essential experiences for an unforgettable trip that highlights the rich culture, history, cuisine, and natural beauty of this charming colonial city in the heart of Mexico.