Things to Do in Sarasota with Kids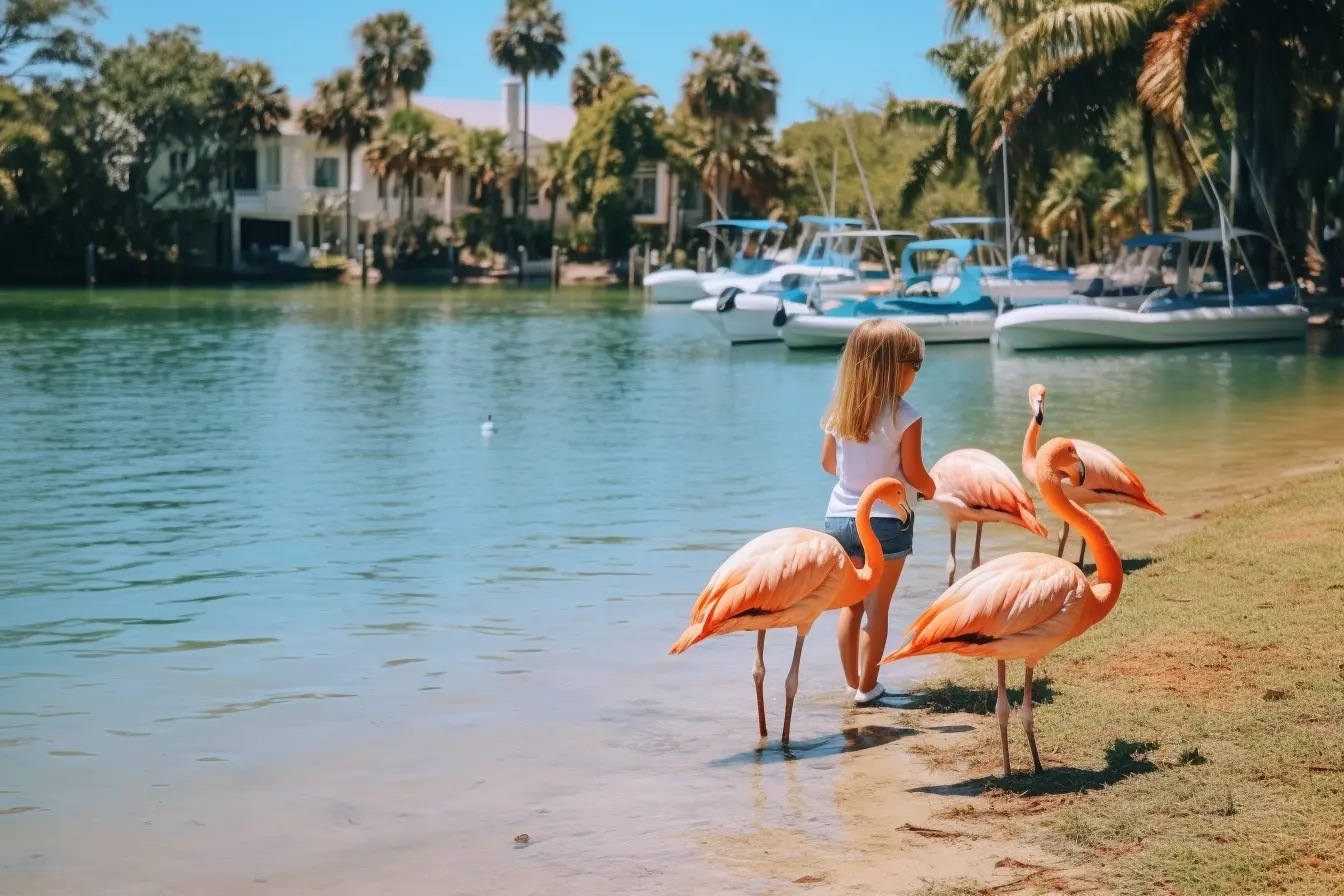 Sarasota, a shimmering gem on Florida's Gulf Coast, emerges as an enchanting haven for families seeking a blend of cultural vibrancy and coastal charm. Renowned for its pristine beaches, lush nature preserves, and an eclectic mix of arts and entertainment, this city unfurls a tapestry of experiences that captivate both young and old. This blog post, things to do in Sarasota with kids, is your key to unlocking the treasures of Sarasota, ensuring your family trip is brimming with memories to cherish.
As you plan your Sarasota adventure, the question isn't what you can do, but rather, where to begin. The city's landscape is a mosaic of opportunities, from the educational whispers of historical landmarks to the boisterous laughter echoing from amusement parks. Sarasota's diverse attractions appeal to the curious minds of children and the young at heart, making it a perfect family destination.
One cannot speak of Sarasota without paying homage to its stunning beaches. The sandy shores, kissed by the gentle Gulf waves, offer a serene backdrop for a family day out. From building sandcastles on Siesta Key Beach to exploring the marine life at Lido Beach, the coastal allure is undeniable. These beaches are not just stretches of sand; they are playgrounds for relaxation and joy.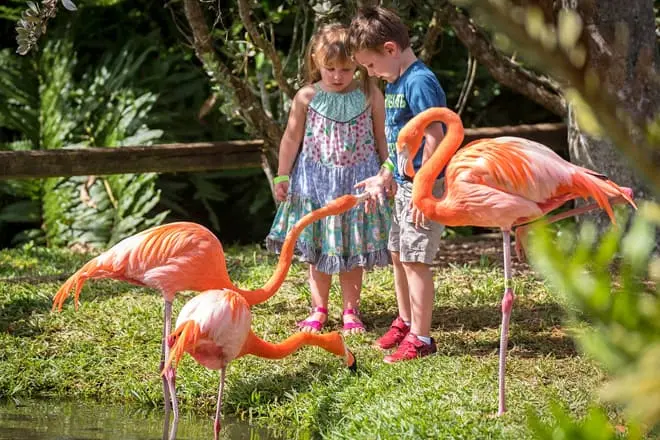 Moving inland, Sarasota's cultural heartbeat is palpable. The city's rich circus heritage, best embodied by The Ringling Museum, offers a glimpse into the grandeur of yesteryears. Here, art and history intermingle, presenting an educational journey for kids, teeming with intriguing exhibits and stories of the famed Ringling Brothers. Such experiences are not only entertaining but also spark the flames of learning and curiosity in young minds.
For the nature-loving families, Sarasota's natural reserves like Myakka River State Park and the lush Marie Selby Botanical Gardens offer a verdant escape. These green sanctuaries allow kids to immerse themselves in the wonders of flora and fauna, fostering a deep appreciation for the environment. Kayaking through the serenity of mangrove tunnels or marveling at the intricate beauty of tropical plants, Sarasota's natural attractions are both tranquil and exhilarating.
With such a diverse array of attractions, Things to Do in Sarasota with Kids is not just a guide; it's a doorway to an array of unforgettable experiences. Each activity, whether a tranquil walk on the beach or an adventurous leap through a forest, contributes to the mosaic of cherished family memories. As you embark on this journey through Sarasota, remember that each moment spent here is an opportunity for joy, learning, and togetherness.
In the following sections, we delve deeper into each recommended activity, providing you with a comprehensive guide to making the most of your family trip to Sarasota. So pack your bags, gather your little ones, and prepare for an adventure in a city where every corner holds a promise of wonder and joy for families.
Guided Segway Tour: Exploring Sarasota on Two Wheels
The Guided Segway Tour in Sarasota presents a fascinating and exhilarating way for families to discover the city's charm. This adventure spans about two hours, during which families have the unique opportunity to glide through Sarasota's scenic and historic landscapes on Segways. These self-balancing personal transporters add a touch of modern excitement to the tour, appealing particularly to children who find the experience of riding them thrilling and novel.
As participants embark on this journey, they are not just sightseeing; they are immersing themselves in an educational and interactive narrative of Sarasota. The tour weaves through the vibrant streets of downtown Sarasota, offering views of the city's architectural beauty, historical sites, and picturesque bayfront. Key highlights include the majestic Ringling Bridge, the culturally rich St. Armand's Circle, and the tranquil Lido Beach, known for its serene beauty and captivating views of the Gulf of Mexico.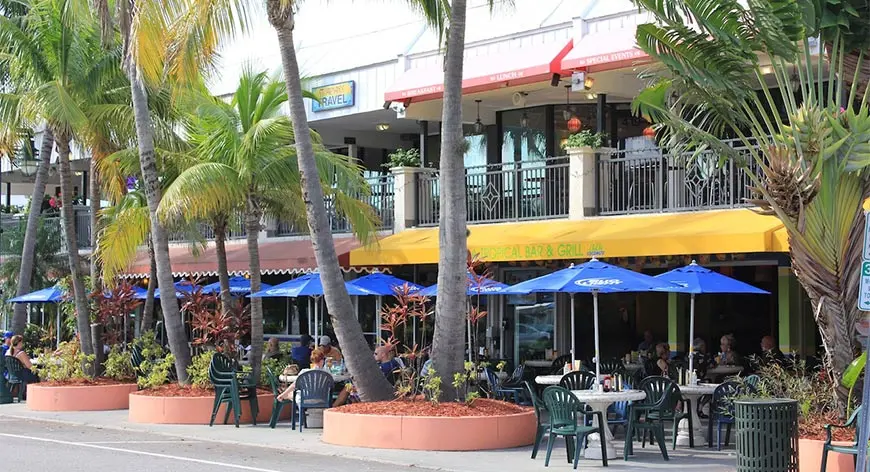 Each site visited is more than just a visual treat; it's a chapter from Sarasota's rich historical and cultural book. The tour guides are adept at sharing intriguing stories and facts, turning the journey into an engaging lesson in history, culture, and environmental studies. For children, this approach to learning is particularly effective as it brings the history of the city to life in an entertaining and memorable way.
Safety is a paramount concern on the tour. Before setting off, families receive comprehensive instructions on how to operate the Segways safely, along with the necessary safety gear. This ensures that even first-time Segway riders can enjoy the tour without any apprehensions. The tour is thoughtfully designed to be accessible and enjoyable for participants, especially children aged 10 and above.
Guided Mangrove Tunnel Kayak Tour
Sarasota's Guided Mangrove Tunnel Kayak Tour offers an extraordinary adventure that takes families into the heart of nature. This two-hour kayak tour is not just a journey over water; it's an immersive experience into the lush mangrove tunnels and calm bay waters of Sarasota. Ideal for families who adore nature and seek a blend of tranquility and adventure, this tour stands as a testament to Sarasota's natural beauty.
The essence of this kayak tour is its blend of serene exploration and active adventure. As families paddle through the stunning mangrove tunnels, they are surrounded by an array of marine life and a dense canopy of mangroves that form natural tunnels. This setting provides a surreal and almost otherworldly experience, allowing participants to connect deeply with nature. It's an opportunity to observe the intricate ecosystems up close, see a variety of birds, fish, and perhaps even spot dolphins and manatees.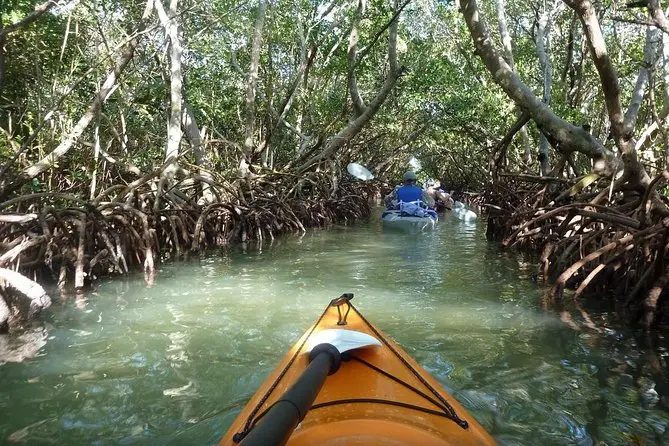 But this tour is more than just a scenic ride; it's also an educational journey. The guides are knowledgeable about the local ecology, history, and the importance of mangroves in the coastal ecosystem. They share fascinating facts and stories, making the kayak tour a learning experience that captivates both children and adults. It's an interactive way to learn about environmental conservation and the vital role that mangroves play in protecting coastlines and nurturing marine life.
The tour's design considers participants of varying ages and skill levels, making it suitable for families. Children as young as six can participate, and the physical demands are moderate, ensuring that even those with limited kayaking experience can enjoy the adventure. The calm waters of the bay make for a safe and enjoyable experience, allowing families to relax and soak in the serene environment.
Sarasota Square Mall
Sarasota Square Mall, previously known as Westfield Sarasota Square, is a shopping haven perfect for families looking to combine leisure and retail therapy. Opened in 1977, this mall is not just about shopping; it's a place where families can come together for a day of fun and relaxation.
The mall houses a range of stores, including favorites like JCPenney, Old Navy, and Hot Topic, catering to both the young and the young at heart. It's a place where teenage trendsetters can explore the latest fashion, while younger children can find their favorite toys or enjoy a tasty treat.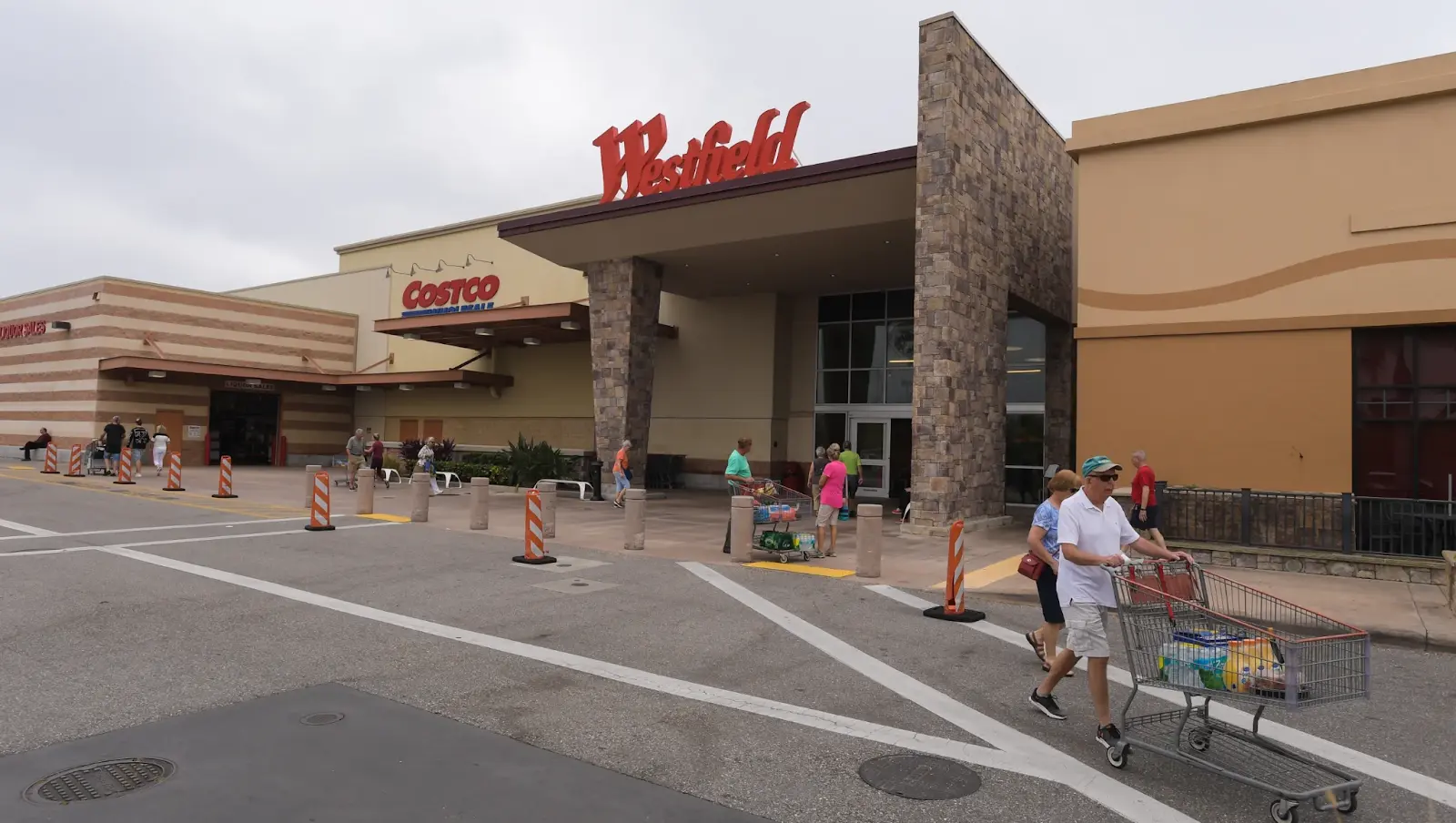 But Sarasota Square Mall is more than just shops. It's a venue where families can take a breather from the bustling city life. Parents can unwind with a cup of coffee, while kids can enjoy various entertainment options available within the mall. It's also a great place to pick up souvenirs or essentials you may need during your trip.
With its welcoming atmosphere and diverse range of shopping and dining options, Sarasota Square Mall is a great addition to the list of things to do in Sarasota with kids. Whether you're looking to update your wardrobe, enjoy a family meal, or simply stroll around and window shop, the mall offers a pleasant and convenient escape for families enjoying Sarasota's many attractions.
Marie Selby Botanical Gardens
The Marie Selby Botanical Gardens in Sarasota is a mesmerizing destination that offers families an opportunity to immerse themselves in the splendor of nature and the fascinating world of botany. Spanning 15 acres, these gardens, established in the former home of Marie and William Selby, are not just a collection of plants and flowers but a vibrant, living museum dedicated to the education and inspiration of its visitors.
Upon entering the gardens, families are greeted by a kaleidoscope of colors and an array of diverse plant species. The gardens are a testament to the beauty and complexity of the natural world, providing an educational and sensory experience for children and adults alike. Each exhibit, including the renowned Orchid Show, is meticulously curated to showcase the unique beauty and significance of various plant species.
The Marie Selby Botanical Gardens are particularly engaging for children, offering them a hands-on learning experience. The Tropical Conservatory and the Children's Rainforest Garden are highlights, offering a glimpse into the intricate ecosystems of rainforests and tropical regions. These areas allow kids to see and understand the environment that supports such diverse plant life, fostering a sense of wonder and appreciation for nature's intricacies.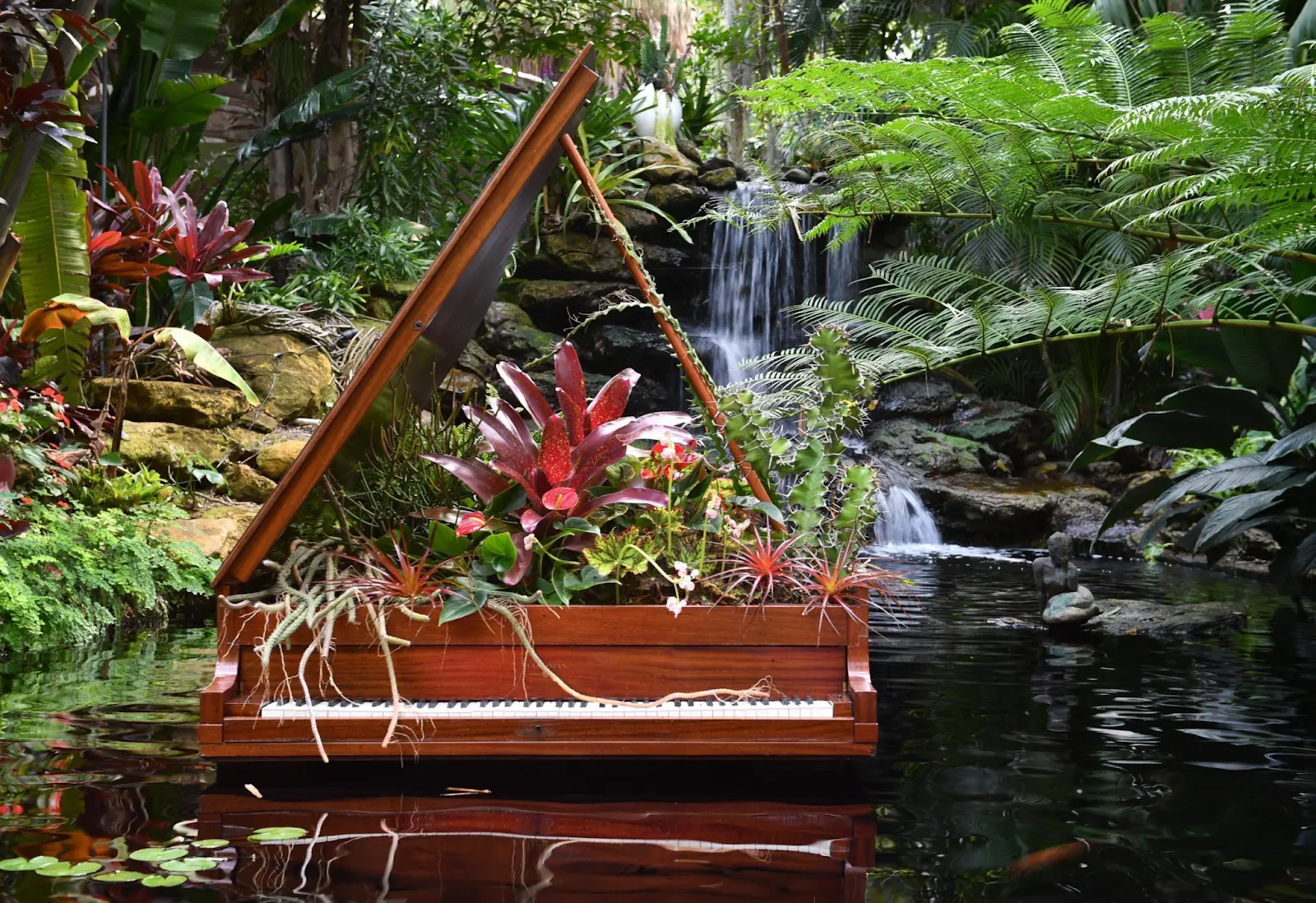 Beyond its educational value, the gardens provide a serene escape from the hustle and bustle of city life. Walking through the lush, green pathways, visitors can enjoy the peaceful ambiance and take a moment to relax and reconnect with nature. The gardens offer a tranquil setting for families to spend quality time together, whether exploring the various exhibits, participating in educational programs, or simply enjoying the beauty of the natural surroundings.
A visit to the Marie Selby Botanical Gardens is a journey through a world of botanical wonder. It's an opportunity for families to learn about environmental conservation, the importance of plant biodiversity, and the role of botanical gardens in preserving these vital resources. For those compiling a list of things to do in Sarasota with kids the Marie Selby Botanical Gardens is an indispensable addition, offering a blend of education, exploration, and relaxation.
TreeUmph!
Located a short drive from Sarasota in nearby Bradenton, TreeUmph! is an elevated outdoor park that provides an array of adventurous activities. It's a place where families can engage in active fun, with options ranging from suspended bridges to zip line courses of varying levels. This park blends the thrill of physical challenges with the beauty of natural surroundings, making it a unique destination for families.
At TreeUmph!, nature meets the gym in an extraordinary way. The park's aerial courses and zip lines offer a gravity-defying experience that is both challenging and exhilarating. As families navigate through the obstacles and soar through the treetops, they enjoy not just the physical activity but also the stunning views of the natural landscape.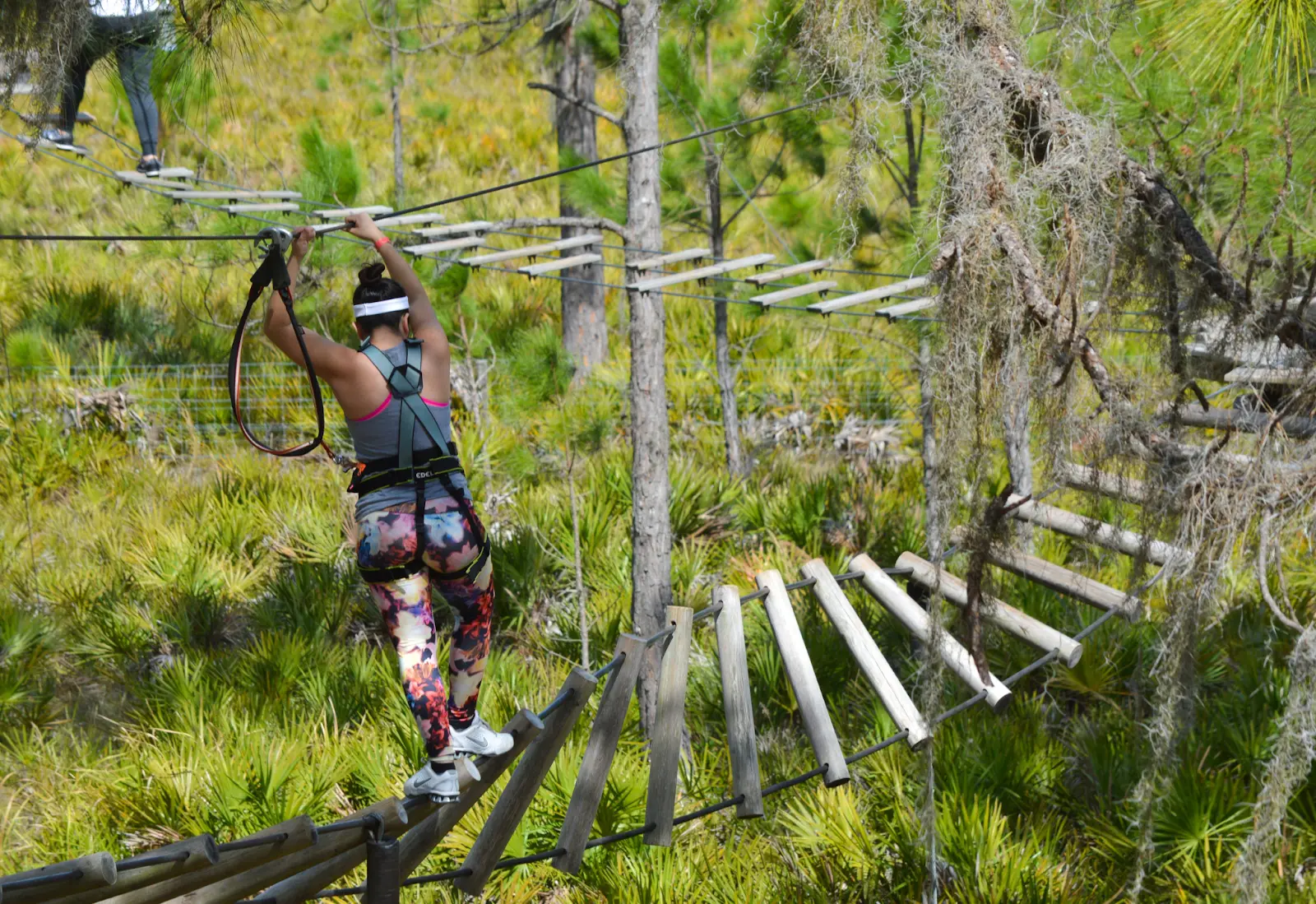 This adventure park is suitable for climbers ages seven and up, with different courses designed to cater to various skill levels. It's an excellent opportunity for kids and adults alike to test their limits, build confidence, and enjoy an active day out in nature. The park's design ensures safety while providing an engaging and memorable experience.
The Ringling
The Ringling isn't just a museum; it's a cultural hub that encompasses diverse aspects of art and history. Its extensive art collection includes works spanning from ancient times to contemporary, offering a visual feast for art enthusiasts of all ages. The museum's array of paintings, sculptures, and decorative arts provides an insightful glimpse into various cultures and eras, making it an educational and inspiring experience for visitors.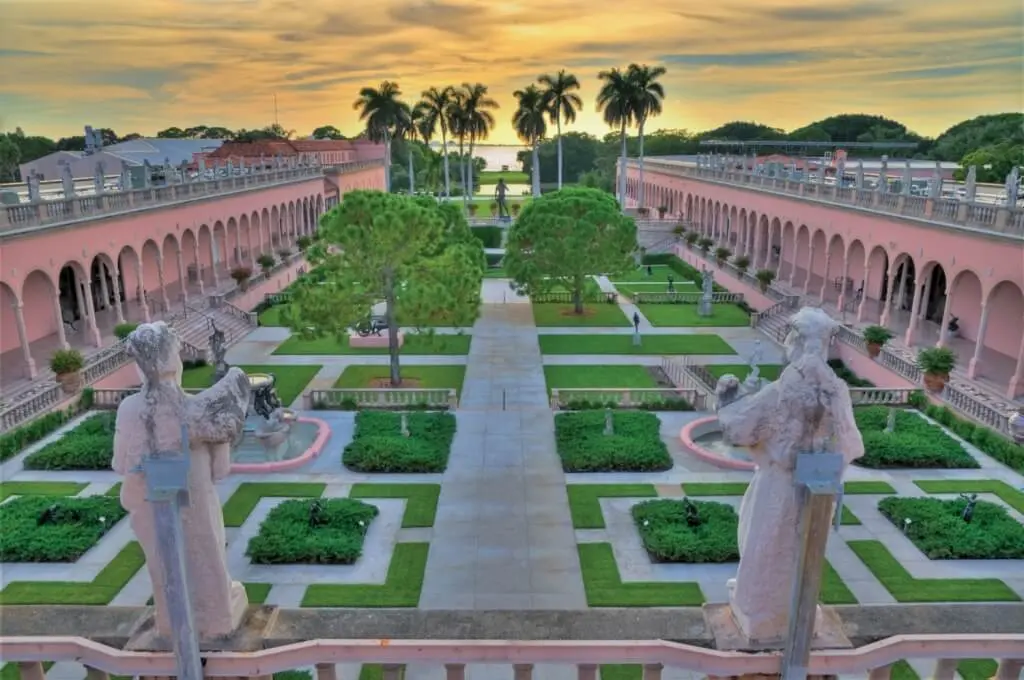 The Circus Museum: A Nostalgic Journey
Perhaps the most intriguing part of The Ringling is the Circus Museum. This museum allows visitors to step into the vibrant world of the circus, unveiling the history and artistry behind one of America's most beloved entertainments. The museum showcases an impressive collection of circus artifacts, including ornate costumes, props, and the famous Wisconsin train car. It also features the Tibbals Learning Center, which houses a miniature circus, offering a detailed and fascinating look at circus life.
Ca'd'Zan: A Venetian Masterpiece
The Ca'd'Zan, John and Mable Ringling's former winter residence, is a highlight of the estate. This Venetian Gothic-style mansion showcases the opulence and grandeur of the Gilded Age. Touring Ca'd'Zan offers a glimpse into the lavish lifestyle of the Ringlings, with its richly decorated interiors and stunning architecture. The mansion, set against the backdrop of Sarasota Bay, provides not only a historical context but also breathtaking views, making it a perfect spot for family photos and lasting memories.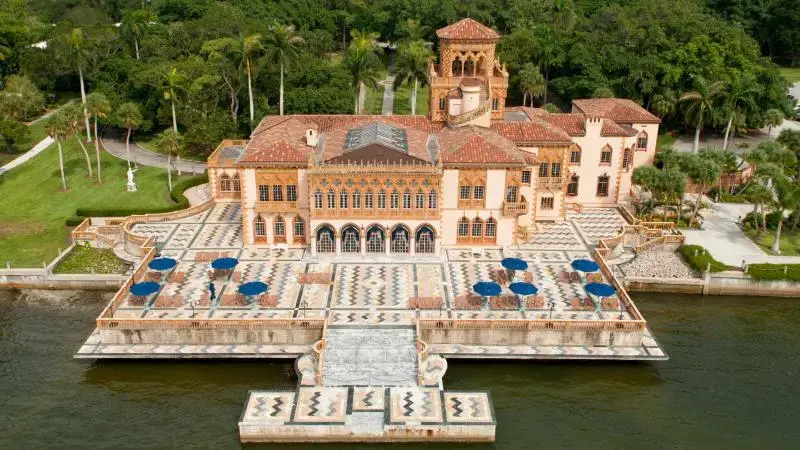 The Bolger Playspace and Bayfront Gardens
For families, the Bolger Playspace and Bayfront Gardens offer a serene escape amidst the beauty of nature. These well-manicured gardens are ideal for leisurely strolls, picnics, or simply relaxing while the kids play. The playspace is designed to engage children, allowing them to burn off energy in a beautiful and safe environment.
Educational Programs and Family Activities
The Ringling actively engages families with various educational programs and activities. From storytelling sessions and art-making workshops to interactive tours, these programs are tailored to spark creativity and learning among young visitors. The museum's commitment to education ensures that each visit is not only fun but also an enriching experience for children.
Bob's Train, a unique and delightful dining experience
Bob's Train is a one-of-a-kind restaurant located in Sarasota, housed inside real, historic train cars. This dining establishment offers a fascinating glimpse into the past, as families dine in an environment rich with history and charm. The train cars, meticulously restored and decorated, provide a cozy and intriguing setting for a meal.
The menu at Bob's Train features a variety of classic American fare, including salads, sandwiches, burgers, and hotdogs, catering to a wide range of tastes and preferences. The restaurant's relaxed atmosphere makes it an ideal spot for families, where children can enjoy the novelty of dining in a train car while adults appreciate the unique ambiance.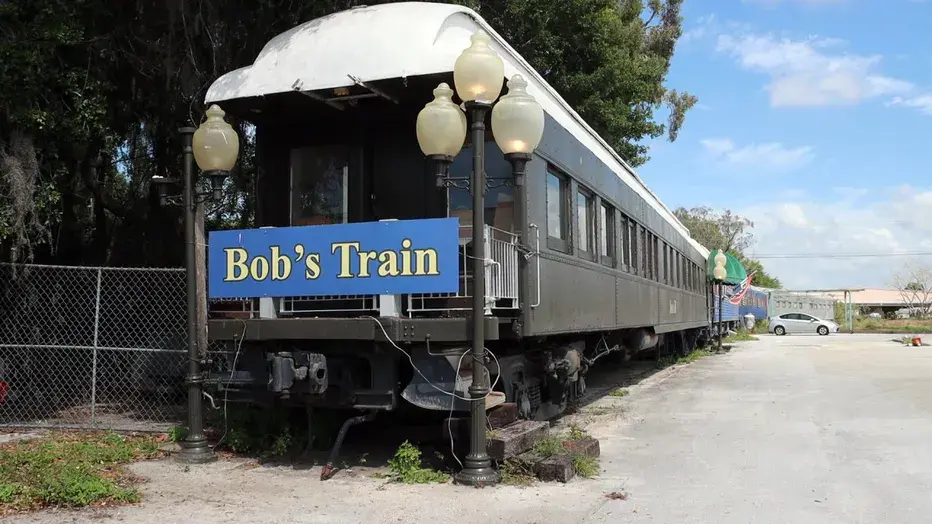 Apart from its distinctive dining experience, Bob's Train is also known for its friendly service and welcoming environment, making it a memorable stop for families looking for something different in Sarasota. Whether it's for breakfast, lunch, or a casual meal, Bob's Train adds a touch of adventure to the dining experience, making it a must-visit destination on the list of things to do in Sarasota with kids.
Urfer Park
Nestled on Honore Avenue, Urfer Park is not just a park; it's a comprehensive recreational space that provides numerous opportunities for family entertainment and relaxation. The park's design includes a playground that is perfect for toddlers, featuring equipment that is both safe and engaging for little ones. This makes it an excellent choice for families with young children, offering a space where the youngest members can play and interact in a safe and stimulating environment.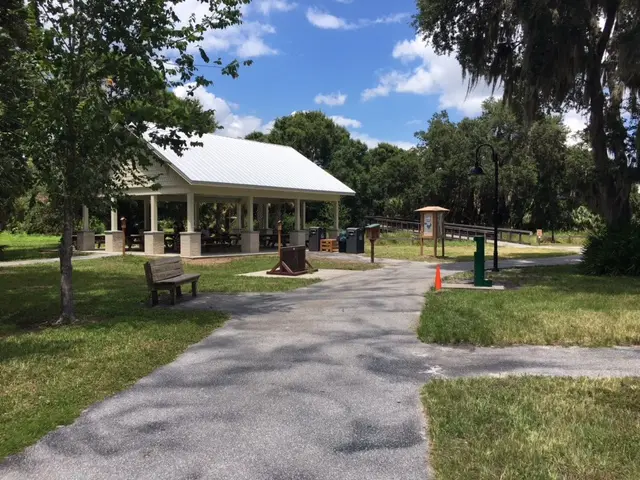 For families with older children and teenagers, Urfer Park is equally appealing. The park boasts fitness equipment and a range of biking and hiking trails, providing plenty of options for exercise and exploration. These trails are ideal for family bike rides or leisurely walks, allowing families to enjoy Sarasota's beautiful natural surroundings together. The fitness equipment offers teenagers and adults alike a chance to engage in physical activity, ensuring a healthy and enjoyable day out for the whole family.
The park's open spaces and picnic pavilions add another layer of appeal, making it a perfect spot for family picnics, gatherings, or simply a day of relaxation in the great outdoors. Families can bring along a picnic, enjoy a meal together under the Florida sun, and relish the time spent in each other's company in a peaceful setting.
In addition to its recreational offerings, Urfer Park is known for its clean and well-maintained environment. The park's amenities and facilities are kept in excellent condition, ensuring a comfortable and pleasant experience for all visitors.
Big Cat Habitat & Gulf Coast Sanctuary
The Big Cat Habitat, established in 1987, is an animal sanctuary specializing in housing big cats like tigers and lions. It provides a safe haven for these majestic creatures and offers an incredible opportunity for families to learn about and witness these animals up close. The sanctuary also cares for a variety of other animals, including bears and monkeys, creating a diverse and educational experience.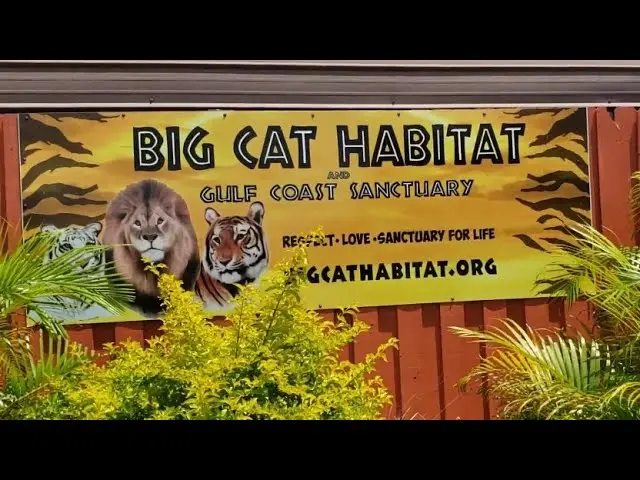 Visiting the Big Cat Habitat allows families to not only see these animals in a safe environment but also to participate in interactive experiences. The sanctuary offers educational demonstrations and opportunities for meet and greets with some of the animals, such as foxes, sloths, and wallabies. These encounters are not only thrilling but also serve as an educational resource, teaching children and adults alike about wildlife conservation and the importance of protecting these species.
In summary, the Big Cat Habitat & Gulf Coast Sanctuary is a compelling addition to any Sarasota itinerary for families. It combines wildlife education with the thrill of seeing big cats and other animals, making it an unforgettable experience for visitors of all ages. The sanctuary's commitment to animal care and conservation adds a meaningful dimension to the visit, ensuring that it's not just entertaining but also informative.
Oscar Scherer State Park
Oscar Scherer State Park, a sprawling 1,400-acre natural oasis near Sarasota, offers a rich tapestry of outdoor activities, making it a perfect destination for families seeking adventure and relaxation in nature.
Established in 1956 and located in Osprey, just a short drive from Sarasota, the park is a vibrant showcase of Florida's natural beauty. It offers a variety of activities that cater to different interests and age groups, making it an ideal spot for family outings. Hiking enthusiasts can explore the numerous trails winding through diverse habitats, while those interested in water activities can enjoy snorkeling and paddling in the park's freshwater lakes.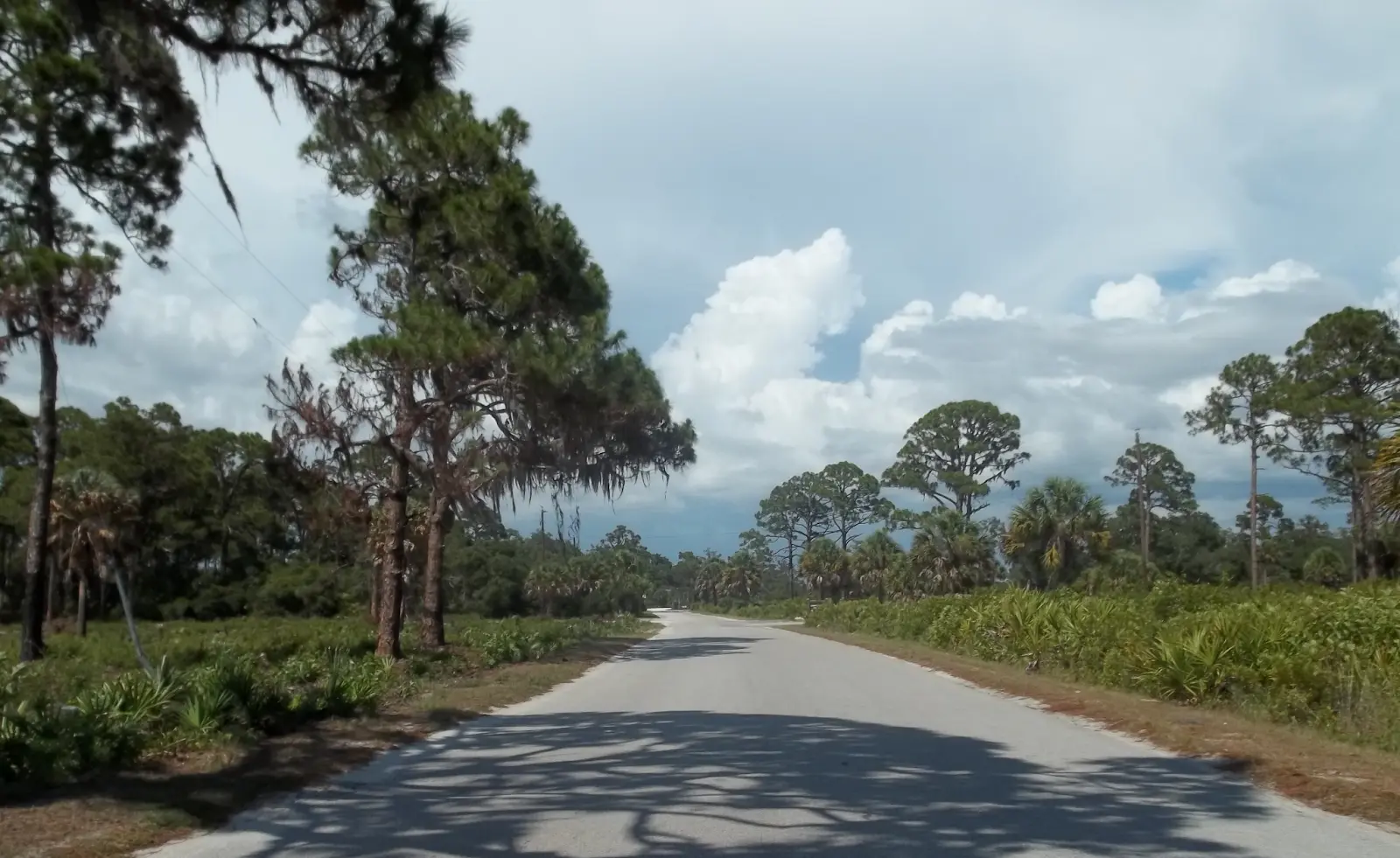 For families looking to immerse themselves in nature, Oscar Scherer State Park is a haven. Its well-maintained camping sites provide an opportunity for an overnight stay under the stars. The park's natural setting is not only beautiful but also serves as an educational resource, offering a chance to learn about local flora and fauna. Rollerblading along the park's paved paths and picnicking in designated areas are other popular activities, providing a relaxed way to enjoy the park's serene environment.
In summary, Oscar Scherer State Park is an enriching addition to the list of things to do in Sarasota with kids. It offers a blend of adventure, education, and tranquility, making it a destination where families can engage in a variety of activities, connect with nature, and create lasting memories. The park's diverse offerings ensure that every family member, from the youngest to the oldest, will find something enjoyable and engaging, making it a must-visit location in the Sarasota area.
Delve into the Sarasota Audubon Society
The Sarasota Audubon Society, a local chapter focused on bird and wildlife conservation, is an excellent spot for families to learn about and observe a variety of bird species in their natural habitats. Visitors can participate in guided walks, equipped with binoculars, to spot and learn about different birds. These educational walks are not only a chance to see an array of bird species but also provide insights into their behaviors and the ecosystems they inhabit.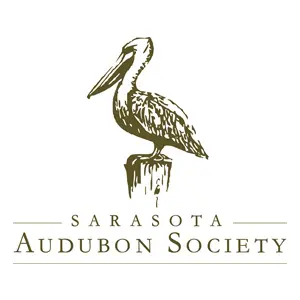 For families looking to engage with nature and learn about environmental conservation, the Sarasota Audubon Society offers a unique and enriching experience. It's a place where children and adults can appreciate the beauty of wildlife and understand the importance of preserving natural habitats. The society's commitment to education and conservation makes it a meaningful addition to Sarasota's array of family-friendly activities.
Myakka River State Park
Myakka River State Park, one of Florida's largest and most diverse natural areas, offers a captivating experience for families visiting Sarasota. Spanning over 37,000 acres, this park is a treasure trove of wildlife, natural beauty, and outdoor activities, making it an essential addition to the list of things to do in Sarasota with kids.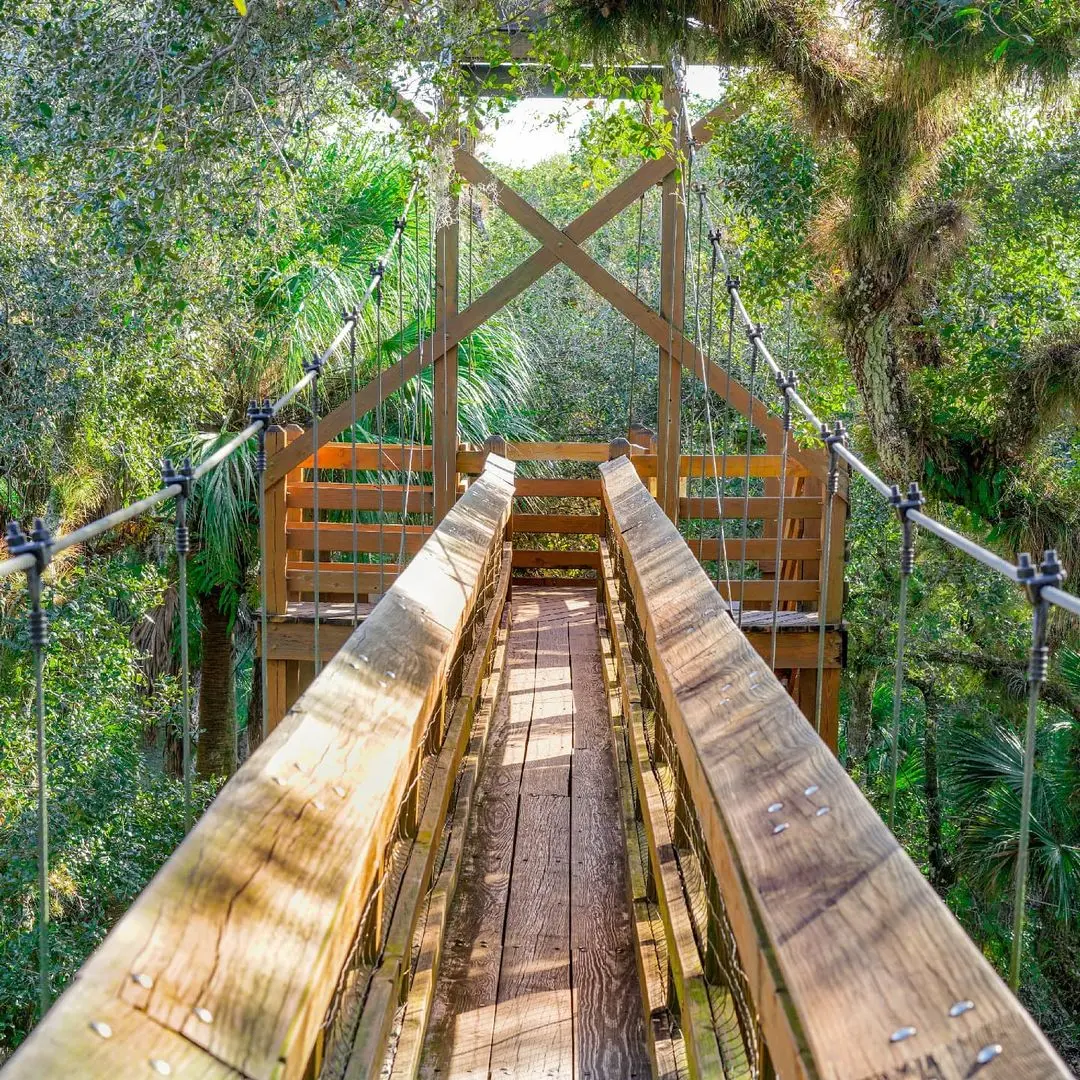 The Natural Beauty of Myakka River State Park
At the heart of the park is the Myakka River, a winding waterway that plays a crucial role in the park's ecosystem. The river's floodplain includes a variety of habitats, from wetlands and prairies to hammocks and pinelands, each supporting diverse wildlife. This vast and varied landscape offers a glimpse into Florida's natural heritage and is a prime spot for wildlife viewing. Families can spot deer, alligators, and a wide array of bird species, including wading birds and birds of prey.
Outdoor Activities for the Whole Family
Myakka River State Park is a haven for outdoor enthusiasts. Its extensive network of trails is perfect for hiking, biking, and horseback riding, offering families a chance to explore the park's natural beauty at their own pace. The canopy walkway, a suspension bridge and tower providing an aerial view of the park, is a highlight for visitors. It offers a unique perspective of the park's landscape and is an exciting adventure for kids and adults alike.
For those interested in exploring the river, the park offers boat tours and kayak and canoe rentals. These water-based activities provide an up-close view of the river's flora and fauna and are a peaceful way to experience the park's serene beauty.
Camping and Picnicking
Families looking for an immersive nature experience can take advantage of the park's camping facilities. Myakka River State Park offers a range of camping options, from full-facility campsites to primitive campgrounds, catering to different levels of outdoor experience. Camping here is an opportunity to disconnect from the hustle of everyday life and connect with nature.
Picnic areas scattered throughout the park provide idyllic spots for family lunches, with some located near playgrounds, making them perfect for families with young children.
Educational Opportunities
Myakka River State Park is not only a place for recreation but also for learning. The park's nature center offers educational displays about the park's wildlife and ecosystems, providing an informative complement to the outdoor experience. Ranger-led programs and guided tours are often available, offering insights into the park's natural and cultural history.
Wildlife Observation and Photography
For wildlife enthusiasts and budding photographers, the park is a paradise. The abundance of birds and animals, along with the scenic landscapes, makes it an ideal location for wildlife observation and photography. The park's birdwalk, a boardwalk extending into the wetlands, is a prime spot for birdwatching.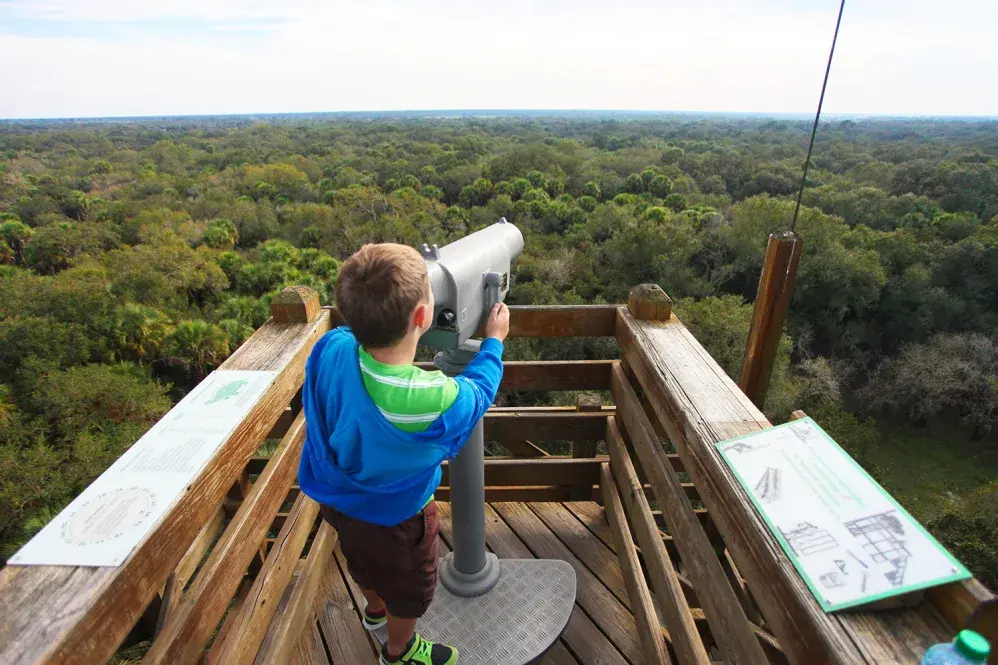 Fishing and Boating
Anglers can enjoy fishing in the Myakka River, home to a variety of freshwater fish. Boating on the river is another popular activity, with boat ramps available for those bringing their own boats.
Unconditional Surrender Sculpture sarasota
The sculpture, depicting a sailor kissing a nurse, is a representation of an iconic photo taken on V-J Day in Times Square. Its presence in Sarasota adds a historical dimension to the city's cultural landscape. The artwork is not just a tribute to the end of World War II; it also symbolizes the joy and relief experienced by a nation at war's end. This makes it a poignant site for families to discuss history and the impact of such global events.
Visiting the sculpture provides an educational opportunity for children to learn about this period in history. The image captured in the sculpture is instantly recognizable, making it an excellent starting point for discussions about historical events and their lasting impact on society.
A Picturesque Setting for Families
Located in a picturesque waterfront park, the Unconditional Surrender Sculpture is more than just a historical landmark; it's a part of Sarasota's vibrant public art scene. The sculpture's location offers stunning views of the Sarasota Bay, making it a perfect spot for family photographs and memorable moments.
The park around the sculpture is ideal for leisurely strolls, picnics, and enjoying Sarasota's beautiful weather. Families can spend time together in the park, appreciating both the art and the natural beauty of the area. The sculpture's presence in this scenic location adds an element of artistic charm to the waterfront, enhancing the overall experience for visitors.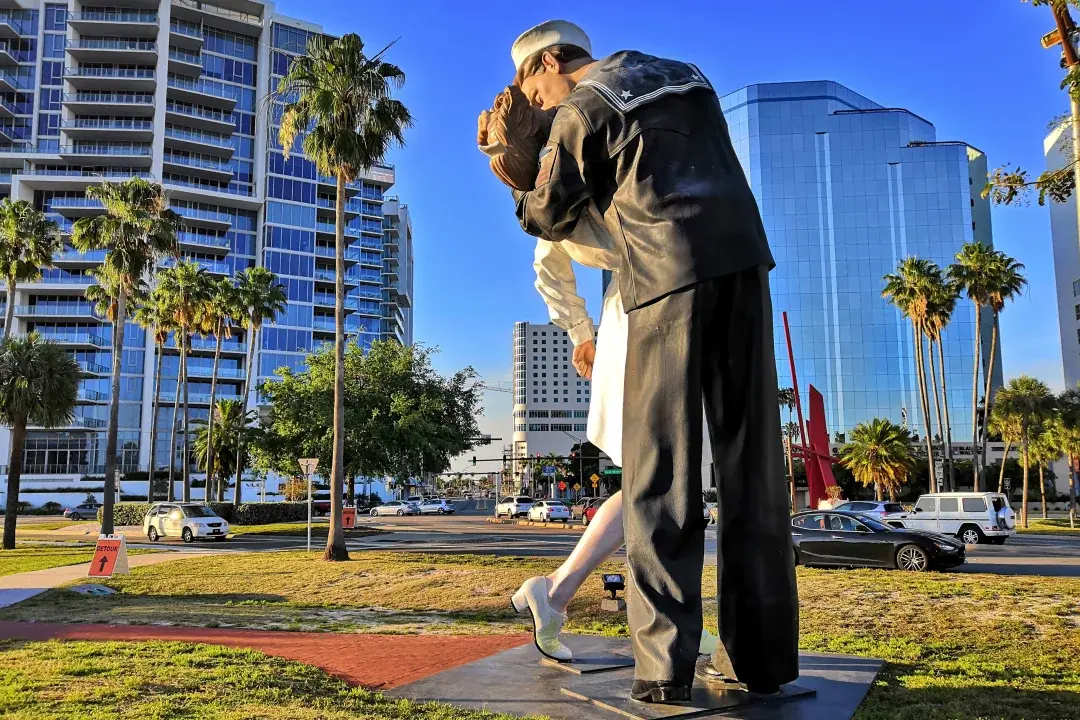 Marietta Museum of Art & Whimsy
The Marietta Museum of Art & Whimsy in Sarasota stands as a beacon of creativity and joy, offering visitors an experience that is as unique as it is colorful. This whimsical museum, featuring a growing collection of contemporary artwork, is a delightful escape into a world where art and playfulness intersect.
A Haven of Creativity and Color
Upon entering the Marietta Museum of Art & Whimsy, visitors are immediately immersed in a vibrant world filled with cheerful and imaginative artwork. The museum's collection includes a diverse range of mediums, from paintings and sculptures to stained glass pieces and drawings. Each piece in the museum has been carefully selected to evoke a sense of wonder and whimsy, making it a captivating destination for art lovers of all ages.
The museum is particularly appealing to families, as it offers an engaging and interactive environment that encourages exploration and creativity. Children and adults alike are delighted by the playful nature of the exhibits, which often feature bright colors, fantastical themes, and a touch of humor. The artwork here is not just to be observed; it's an invitation to imagine and be inspired.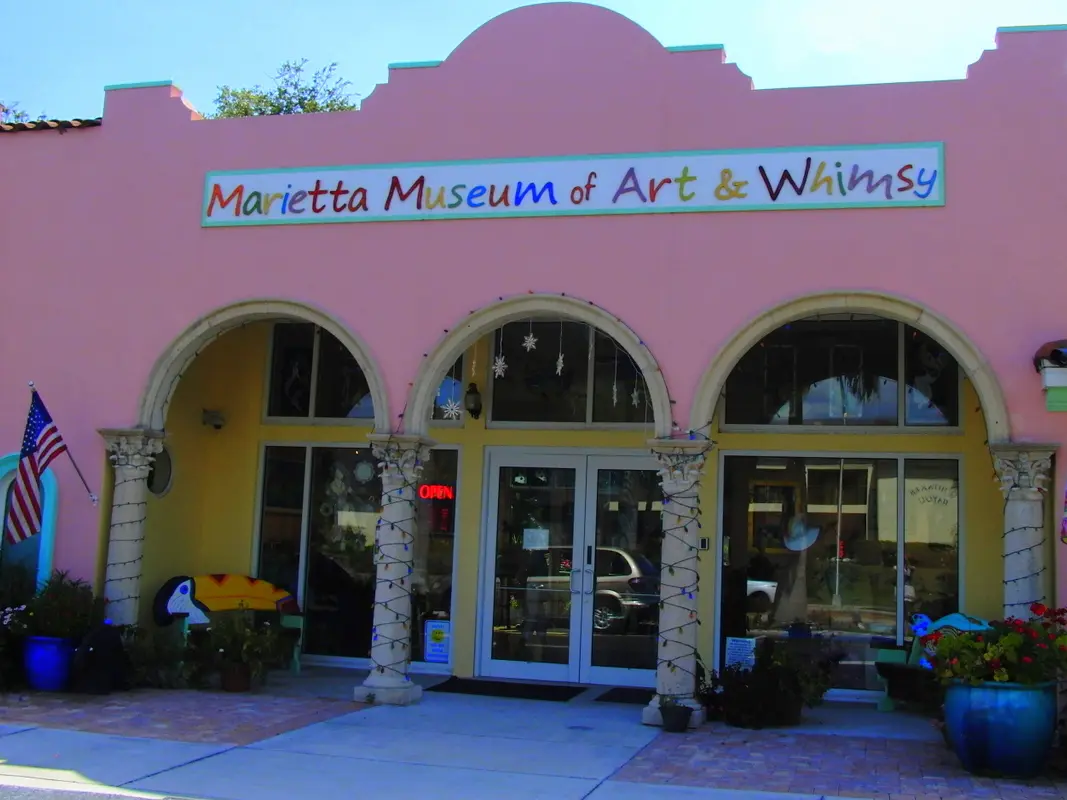 Educational and Interactive Experiences
The Marietta Museum of Art & Whimsy is more than just a gallery of artwork; it's a space for learning and engagement. The museum hosts a variety of events throughout the year, including artist talks, book signings, and guided tours. These events provide an opportunity for visitors to delve deeper into the world of contemporary art and learn about the creative processes behind the whimsical pieces.
For families, the museum offers a unique educational experience. The interactive nature of many exhibits allows children to engage with art in a hands-on manner, fostering a love for creativity and artistic expression. The museum's fun and welcoming atmosphere make it an ideal destination for introducing young minds to the world of art in a way that is both accessible and enjoyable.
The Celery Fields in Sarasota
The Celery Fields in Sarasota is a remarkable area that combines the natural beauty of Florida's wetlands with a rich history and diverse wildlife, offering a serene and educational experience for families.
Nature's Splendor at The Celery Fields
The Celery Fields is a 400+ acre site primarily serving as Sarasota County's storm water collection zone, which also doubles as a splendid natural area for public recreation. The site's wetlands restoration, completed in May 2011, involved planting over 200,000 aquatic plants and trees, transforming 100 acres in the southern cell into a more traditional wetland. This restoration effort has made The Celery Fields an ideal location for wildlife watching and various low-impact recreational activities like walking, biking, fishing, kayaking, and particularly bird watching.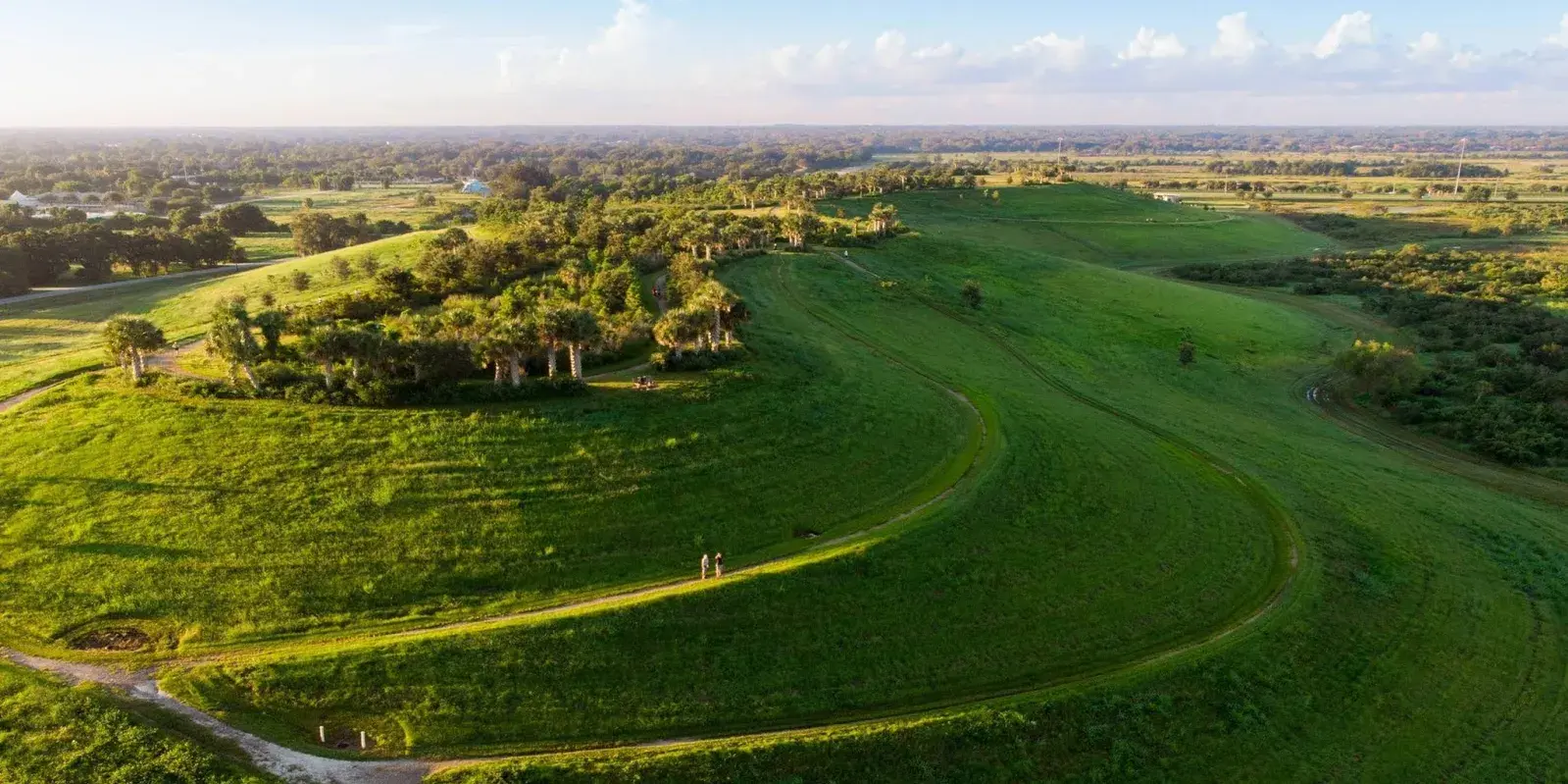 The landscape of The Celery Fields consists mainly of open marshlands, deep ponds, shallow pools, and canals, bordered by oaks, willows, and pines. This diverse ecosystem is home to a wide array of bird species, making it a paradise for birdwatchers. Sarasota Audubon has recorded 246 bird species in the area, making it a hotspot for observing a range of birds, from sparrows and wrens to rare species like the Least Flycatcher and Ash-throated Flycatcher.
Historical and Educational Significance
Apart from its ecological importance, The Celery Fields also holds historical and archaeological significance. The area was historically a sawgrass marsh, with evidence of early native settlement and rich in paleontological artifacts. This historical background adds an educational layer to visits, allowing families to learn about the area's past and its transformation over time.
Two boardwalks, one off Palmer Blvd and the other off Raymond Road, were constructed to enhance the experience of wildlife watching. These boardwalks provide excellent vantage points for observing the natural beauty and the varied wildlife of the park. Sarasota County's collaboration with Sarasota Audubon in restoring parts of The Celery Fields reflects a commitment to preserving this vital habitat for a diverse range of birds and wildlife, further enhancing its value as a natural sanctuary.
The Legacy Trail: An Outdoor Adventure
The Legacy Trail is an 18.5-mile-long trail that opened in 2005, nestled along various cities, including Sarasota. This trail is not just a path; it's a corridor of exploration and activity, stretching from Sarasota down to Venice. It provides families with an opportunity to engage in a variety of outdoor activities, such as walking, jogging, biking, and rollerblading, all while enjoying the beautiful surroundings of Florida's Gulf Coast.
The trail is well-maintained and safe, making it suitable for family outings. Along the way, there are several rest stops with amenities, making it convenient for families to take breaks, hydrate, and enjoy the scenery. The trail winds through different environments, from urban areas to more natural settings, offering a diverse experience of the region.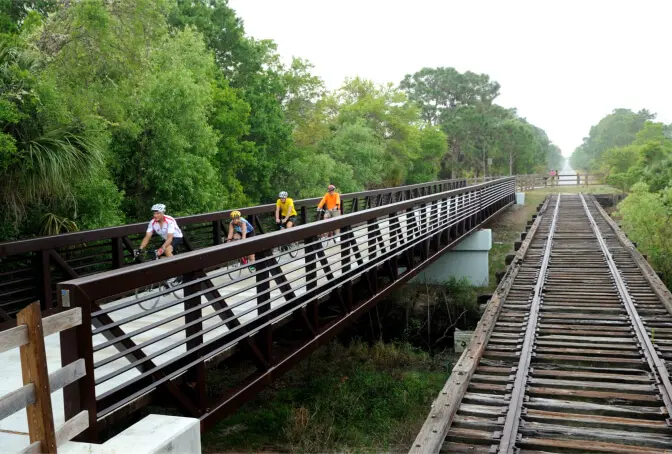 Connecting With Nature and Community
The Legacy Trail is more than just a route for physical activity; it's a way to connect with the community and nature. It links various neighborhoods, parks, and natural areas, allowing families to explore different parts of Sarasota and its neighboring cities. The trail provides an excellent opportunity for children to learn about the local environment and the importance of outdoor activity for health and wellbeing.
Conclusion
In conclusion, Sarasota, with its rich array of attractions, offers an exceptional destination for families. From the culinary delights of Downtown Walking Food Tours to the historic echoes of The Ringling, each location presents a unique facet of Sarasota's diverse character. Nature enthusiasts can revel in the serene beauty of Myakka River State Park and The Celery Fields, while adventure seekers find thrills at TreeUmph! and the Legacy Trail. The Marietta Museum of Art & Whimsy and other landmarks like the Unconditional Surrender Sculpture add artistic and historical depth to the journey. Sarasota, a mosaic of cultural, natural, and recreational experiences, ensures that every family visit is filled with discovery, learning, and unforgettable memories.