Top Things to Do in Skaneateles (2024)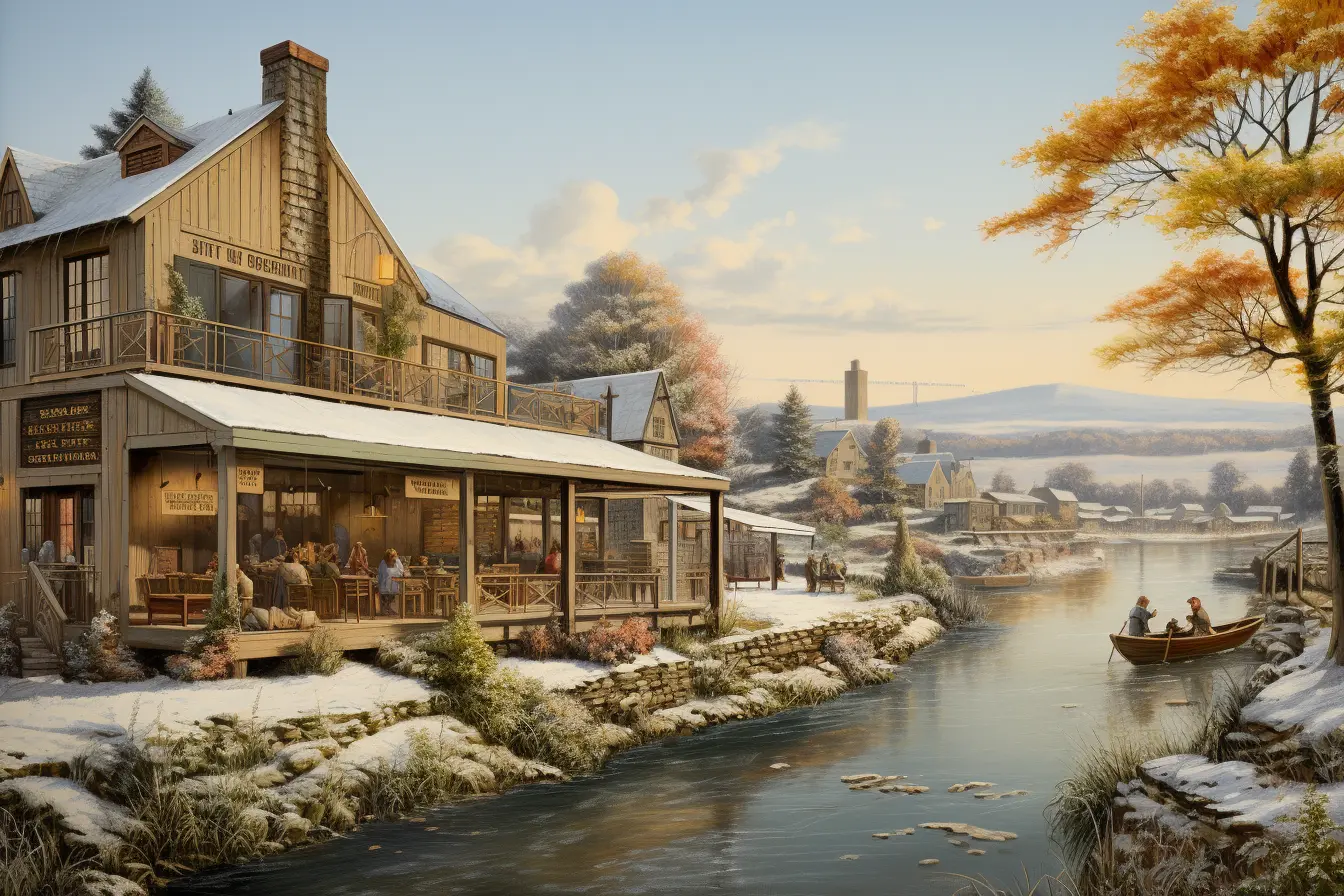 Nestled in the gorgeous Finger Lakes region of upstate New York, Skaneateles is a charming small town with a rich history and plenty of attractions for visitors. From scenic outdoor activities to unique museums and galleries, delicious dining options, and wonderful places to stay, Skaneateles has something for everyone.
In 2024, this historic village on the shores of Skaneateles Lake continues to be a delightful destination. Here are 15 of the top things to do when visiting Skaneateles next year:
Enjoy the Outdoors
With its beautiful natural surroundings, Skaneateles is a fantastic place to enjoy the great outdoors. Here are some top spots to appreciate nature in and around town:
Hike the Gorge
No trip to Skaneateles is complete without hiking the majestic 2-mile gorge with its awe-inspiring waterfalls cascading down 165 feet. This stunning natural wonder right in downtown Skaneateles is peaceful and rejuvenating. Be sure to hike to all three falls - Upper, Middle, and Lower. The trail has some steep sections and uneven footing, so wear sturdy shoes. Spring and fall are especially nice times for gorge hikes when the temperatures are cool and the falls are at their fullest flow.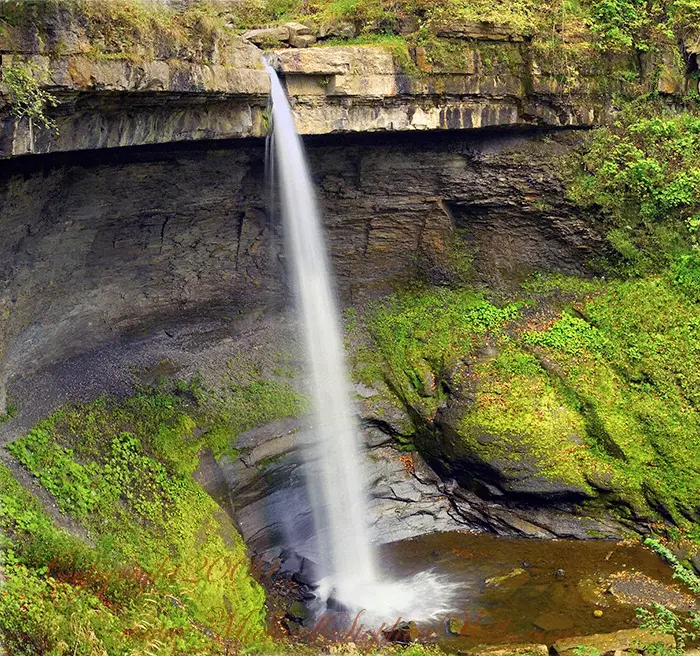 Stroll or Bike Along the Lake
Take in the lovely views of Skaneateles Lake by walking or cycling along the 8-mile loop of the Skaneateles Lake Watershed Trail from Clift Park to the head of the lake. Stop along the way to picnic, birdwatch, or take Instagram-worthy photos. Benches are helpfully scattered along the trail for when you need a break. Be on the lookout for loons, herons, ducks, and other waterfowl that call the pristine lake home. Pack a lunch and make a day of it or walk as little or as much as you like out-and-back from downtown to burn off those calories from Skaneateles' fantastic restaurants.
Play at Clift Park
Right in the village, this public park on the lake has tennis and basketball courts, a large playground, swimming area, boat launches, and plenty of open space for games. Rent a kayak or stand-up paddleboard or bring your own to enjoy the calm waters of the lake. Lifeguards are on duty in summer. Thankfully, this park was preserved for the public instead of being taken over for private homes, ensuring visitors and locals alike can enjoy lake access and facilities. Fun for kids and adults, Clift Park is ideal for picnics, letting the kids run free, trying out water sports, or just relaxing in the grassy fields and seeing the sensational sunsets.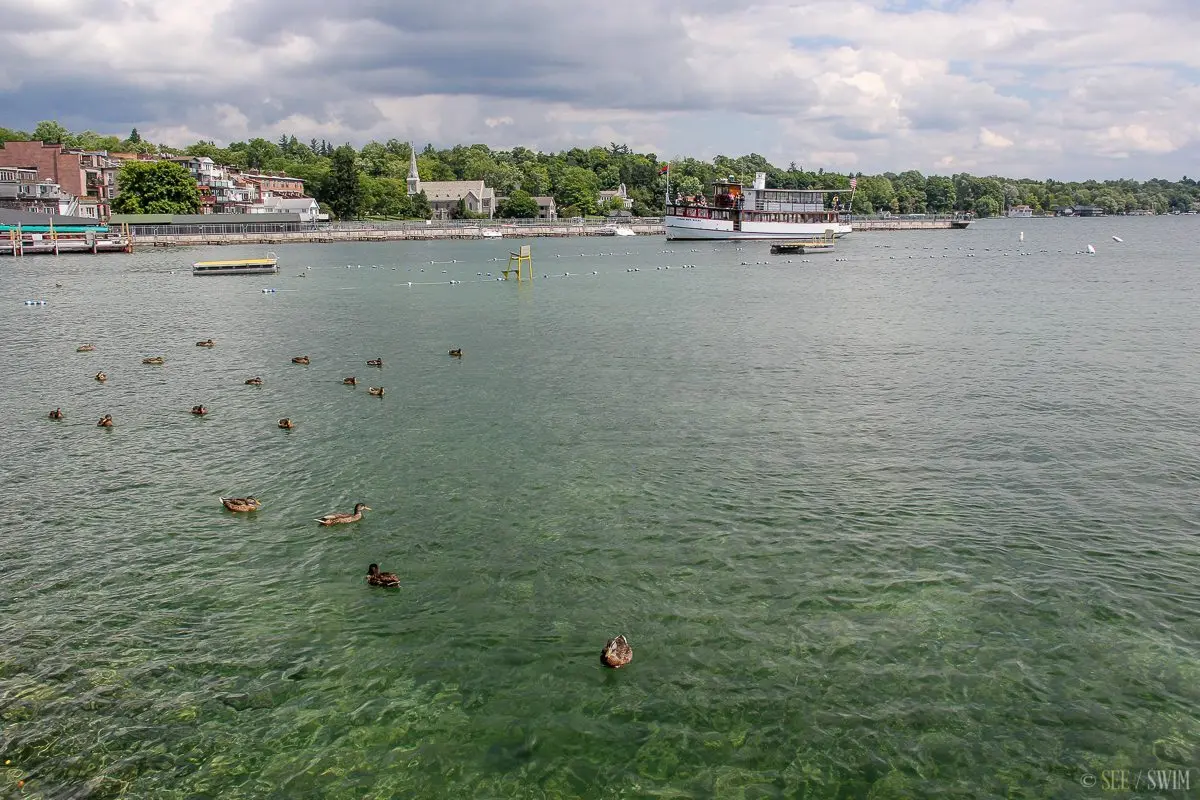 Tee Off at Golf Courses
Play a round at The 18-hole Skaneateles Country Club or the scenic Robert Trent Jones-designed Eighteen Mile Creek Golf Course surrounded by forests and ponds. Both offer challenges for golfers of all skill levels. The country club is exclusive and private but Eighteen Mile Creek is open to the public. Built along a beautiful creek as its name implies, the course has elevation changes, tricky doglegs, and other features to test your game. The open vistas showcase the area's natural beauty. Rental clubs are available and the pro shop can set you up with a golf cart to get around the course in style.
Relax at Spas
Pamper yourself at Mirbeau Inn & Spa or Spa at The Lake House. Indulge in massages, facials, body treatments, and more with their luxurious spa amenities. The perfect way to unwind on your getaway. Mirbeau has an indulgent menu of treatments including massages, body wraps, facials and more that you can customize to your needs. Try their signature Restorative Waters experience which includes a body scrub, immersion bath, massage, and facial for true rejuvenation. The Lake House Spa focuses on using natural ingredients along with services like therapeutic massage, reflexology, Reiki and their exclusive Touch Therapy to soothe body and mind. Start or end your day of sightseeing by slowing down and treating yourself at one of these amazing spas.
Step Back in Time
Skaneateles has a long, rich history dating back to revolutionary times. Get a glimpse into the past by visiting these spots:
Explore the Sherwood Inn
Have a drink or dinner at this iconic 1810s tavern frequented by presidents, celebrities, and infamous gangsters like Al Capone over its 200+ year history. Check out the underground tunnel used by the Underground Railroad. The vintage dining rooms make you feel like you've stepped back in time. Be sure to also see the Volstead Room which was a secret speakeasy during the Prohibition era - complete with a false wall hiding the bar that could be raised or lowered quickly. The creative bootleggers' tunnels and hidden rooms underneath the inn tell an exciting tale of the ingenuity during that period. A tour or chat with the innkeeper will give you fascinating stories from the Sherwood Inn's venerable past.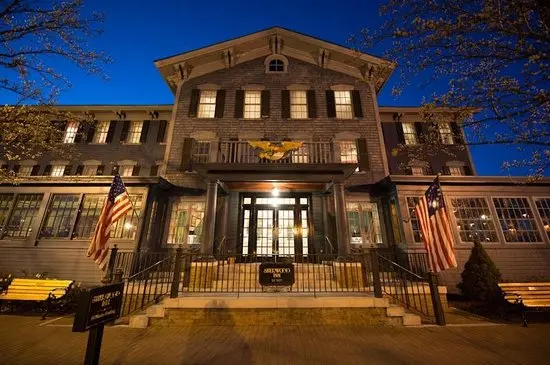 Tour the Historical Society Museum
View artifacts, photos, furniture, and other exhibits showcasing Skaneateles history at this museum housed in an 1840 stone building. Special exhibits next year highlight vintage boats and shipwrecks in Skaneateles Lake. Knowledgeable docents will explain the significance of displays like a model of the packet boat that carried mail and passengers on the lake starting in 1828. See exhibits about the nearby Skaneateles woolen mill and Hall carriage shop from the 1800s. Check the museum website for upcoming programs that may coincide with your visit such as reenactments, guest lectures, or children's activities.
See the Genesee Street District
Stroll this section of downtown to admire preserved 19th century buildings and homes. Notable ones include the 1834 First Presbyterian Church, the oldest church in town, and the Brick Way House from 1853. Let the charming Victorian, Colonial, and other historic architecture transport you to the past as you wander the neighborhood. Genesee Street gives a glimpse into what life in Skaneateles was like over a century ago. Be sure to walk all the way to the end near the library to see the former 1843 Hawley home that was part of the Underground Railroad.
Visit the Carriage Museum
Marvel at a huge collection of vintage carriages and sleighs at the Carriage Museum of America. Take a horse-drawn carriage ride to complete the experience. This museum has an unparalleled array of 19th and early 20th century carriages with nearly 100 on display at any time. Not just a static exhibit, volunteers restore carriages, give demonstrations, and provide horse-drawn rides from May through October. Getting to ride in a 100-year old carriage clippety-clopping through town is a one-of-a-kind activity. The guides will point out highlights of Skaneateles from this unique vantage point to round out your visit.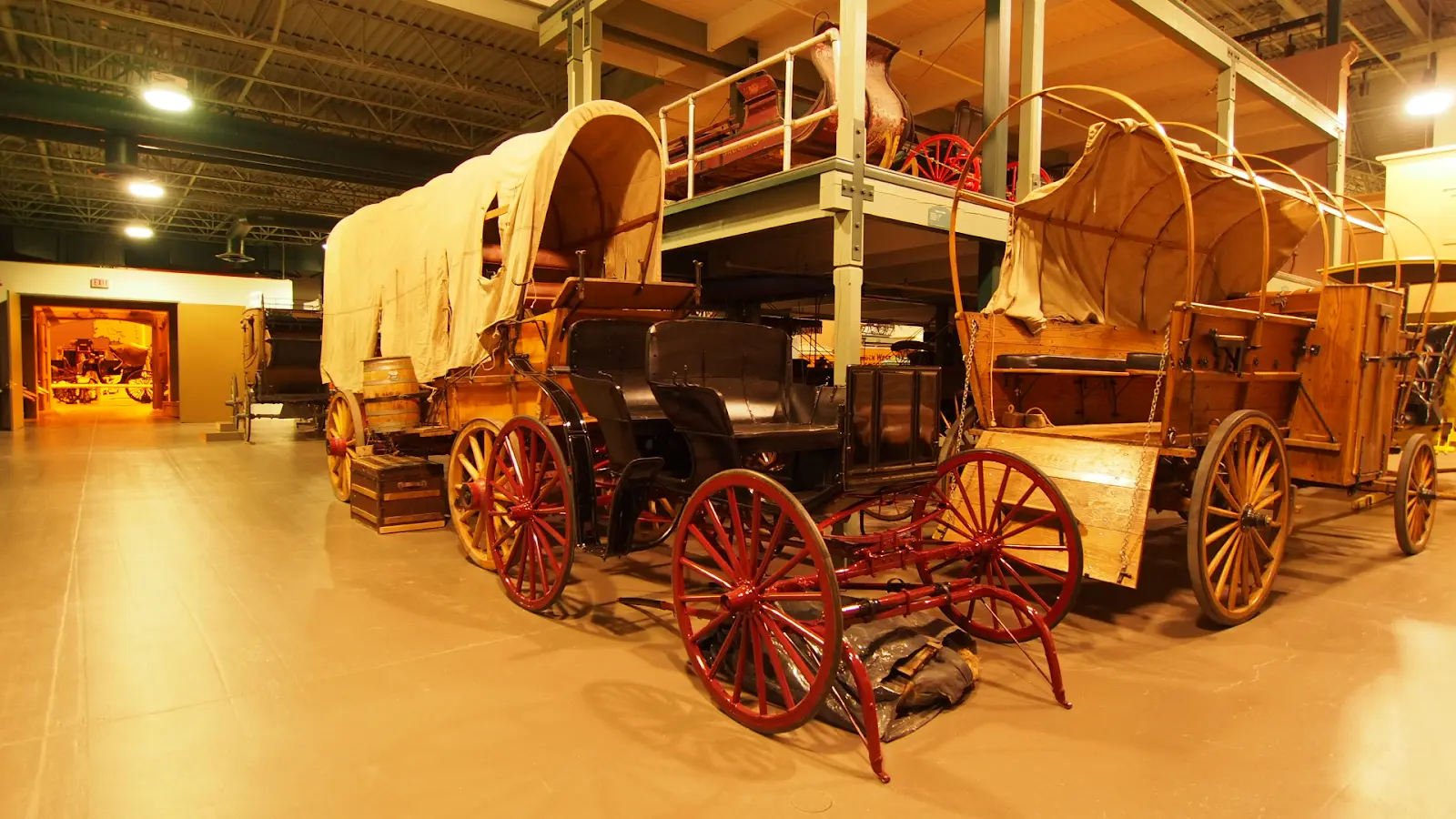 Enjoy Local Shops & Boutiques
Skaneateles has a fun mix of shops to browse for fashion, gifts, art, and more. Some of the best include:
Find Fabulous Fashion at Artemis
This women's clothing and accessory boutique on Jordan Street offers chic fashions you won't find anywhere else. The owner has a great eye for unique designers, hand-selected pieces, and quality fabrics. You'll discover dresses, separates, shoes and accessories in the latest trends and timeless styles. Everything is curated to help you achieve a chic, put-together look. Friendly staff can help you find that perfect outfit.
Peruse Art & Gifts at The Skaneateles Artisans
Support local artists and pick up unique jewelry, paintings, ceramics and more at this creative collective on Fennell Street. Multiple regional artisans display their wares together in the shop, giving you a one-stop-shop to find that ideal artistic souvenir of your visit. Find fashion accessories like scarves and handbags, along with home goods like pillows, dishes, candles, and metalwork. The pieces make great gifts or mementos, knowing you contributed to the local creative community.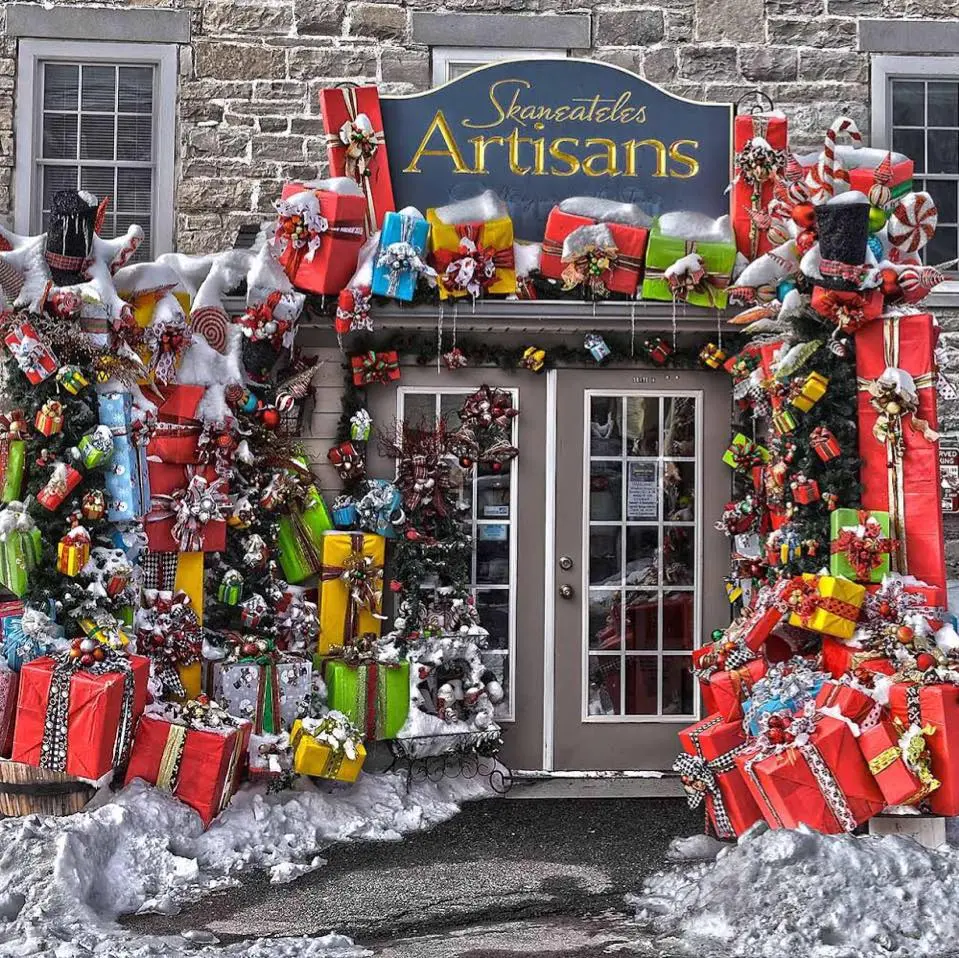 Shop Vintage at Retro Rosie
This funky shop on Genesee Street carries curated vintage clothes, accessories, and home décor from the 1920s to 1980s. They source quality retro pieces so you'll find items that are truly unique, not just reused junk. Find cocktail and party dresses, funky jackets, retro kitchenware in the vintage bazaar, and affordable jewelry in the boutique case. Even if vintage isn't your style, it's fun to just browse this collection of yesteryear fashion and design.
Treat Yourself at Cocoa Bean
Indulge your sweet tooth with gourmet chocolates, fudge, ice cream, and pastries at this Jordan Street favorite. Their cases brim with truffles, molded chocolates, premium candy bars, and other decadent treats all made in-house. Or order a hot chocolate, milkshake, or latte made with their rich European-style chocolate. It smells heavenly when you walk in! Take home some fudge or artisan chocolate bars wrapped up for an edible souvenir.
Find One-of-a-Kind Gifts at JD Chapman
This boutique on Jordan Street shines with beautiful home accessories, jewelry, clothing, and gifts beautifully displayed. Many pieces are hand-crafted or limited edition finds you won't see elsewhere. Treat yourself or shop for that special gift for birthdays, holidays, anniversaries, hostess gifts, and more. The attentive staff love helping customers pick the perfect present.
Savor Delicious Dining
From casual cafes to elegant restaurants, Skaneateles dining offers varied cuisines and experiences. Top picks include:
Enjoy Breakfast at Charlie's or The Krebs
Fuel up with huge portions of omelets, waffles, pancakes, and other breakfast classics at these popular local eateries on Jordan Street. Charlie's has a fun retro diner vibe and is famous for their giant "Sloppy Charlie" omelets stuffed with fillings of your choice. Order at the counter, then grab a booth or counter seat and your food arrives fresh and hot. The Krebs is more traditional with white tablecloth service and dishes like stuffed french toast or eggs benedict. Both serve breakfast all day so you can start your morning off right no matter when you get going.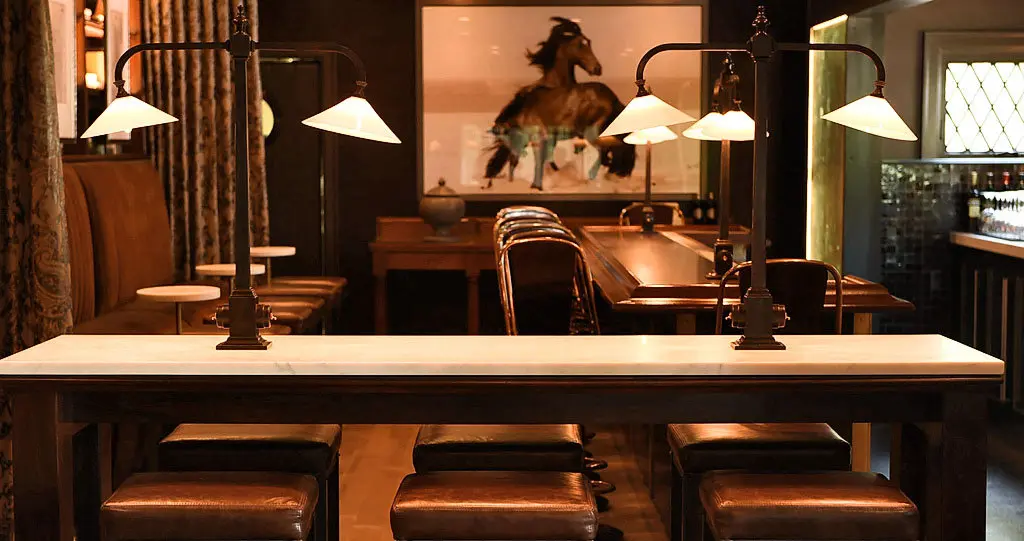 Try Trendy Fusion at Blue Water Grill
This modern bar and eatery blends classic American with global flavors for tasty results. Try their Korean beef tacos on homemade tortillas or Moroccan chickpea stew with apricots and almonds. Share tasty small plates and salads alongside local craft brews and wines in the sleek, minimalist interior or streetside patio. The menu changes seasonally, but expect creative cocktails and delicious fare. It gets busy on weekends.
Sip Coffee at Skaneateles Bakery
Grab delicious baked goods like croissants, muffins, scones, cupcakes and wash them down with great coffee and espresso drinks at this Jordan Street café. Cozy seating indoors, outdoor tables, and a drive-thru make this a popular local morning spot. Take a break from shopping and replenish yourself with their sizable cookies, cinnamon rolls, and other treats. Get lunch here too with paninis, soups, and sandwiches made on their fresh breads and bagels.
Sample Local Wines at Anyela's Vineyards
Taste award-winning wines like dry Rieslings and rich Chambourcins at their cozy tasting room right in the village. The passionate winemakers will explain their small-batch production process using grapes from their own vineyard. Enjoy wines by the glass or bottle on their charming patio. Check Anyela's event schedule for special tasting classes, trivia nights, live music and more.

Experience Pub Fare at The Sherwood Inn
The historic inn's pub menu offers hearty comfort food with choices like shepherd's pie, fish and chips, burgers, mac and cheese, giant Bavarian pretzels, and other filling favorites. Cozy up by the large fireplace and enjoy live music many evenings. In nice weather, sit outdoors under market umbrellas and try their flavorful flatbreads fresh from the pizza oven. Prices are reasonable and portions generous.
Stay in Style
Skaneateles offers a range of lovely places to stay, from elegant historic inns to more budget-friendly options.
Treat Yourself at Mirbeau Inn & Spa
For luxury, book a room or suite at this lavish 50-acre resort. Enjoy amenities like a world-class spa, fine-dining, fitness classes, hiking trails, and lake activities. Rooms have plush beds, fireplaces, whirlpool tubs and marble baths. Get a massage at the spa then lounge by the beachfront infinity pool. Dine at their restaurant MISE with a seasonal menu and extensive wine list. Customize your stay by choosing from their packages like romance, rejuvenation, or gourmet getaway.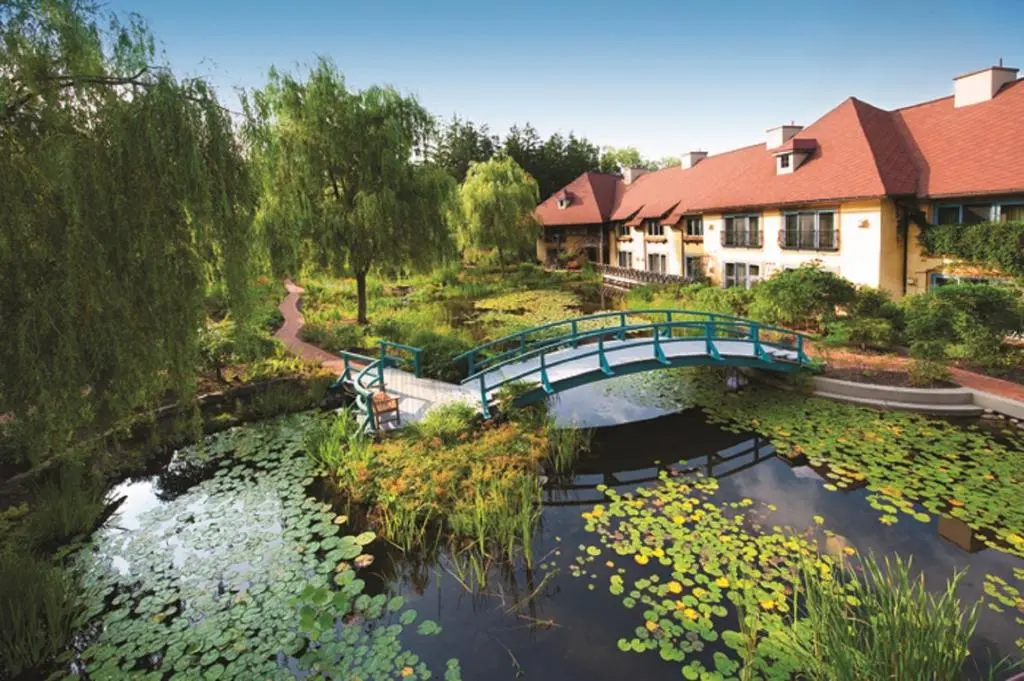 Relax at The Lake House Hotel
Unwind in modern, tranquil rooms and suites at this hotel near the lake. Choices range from standard rooms to multi-room suites. Swim in the outdoor pool, rent a kayak, use the fitness center, play pool or get pampered at the spa. Start your day with a delicious complimentary breakfast buffet. The hotel also houses a popular lakeview restaurant and tavern with indoor and outdoor seating.
Get Cozy at The Sherwood Inn
Experience history in rooms filled with antique furnishings at this centuries-old village inn. Individually decorated rooms vary in size and amenities. Many have ornate headboards, patchwork quilts, and vintage décor in keeping with the inn's historic character. Enjoy the honor bar, library, and cellar pub on site. Warm hospitality from the owners and staff complements the inn's charm.
Book a B&B for Charm
For more intimate accommodations, stay at one of several cozy bed & breakfasts dotted around the village and lake. The Doctor's Inn, Ithaca House, and Horses by the Lake B&B all offer comfortable rooms and delicious breakfasts along with hosts who make you feel like family. Relax on wraparound porches, stroll through gardens, or chat with the owners to get insider tips for your stay.
Save Money at Glen Haven Motel
Just minutes from the village, this no-frills motel offers clean, comfortable rooms and family suites at budget prices. Outdoor pool, playground and picnic area on site give a resort feel on a small scale. Rooms have fridges, microwaves, and coffee makers for convenience. The location provides easy access to the village and lake while keeping costs down.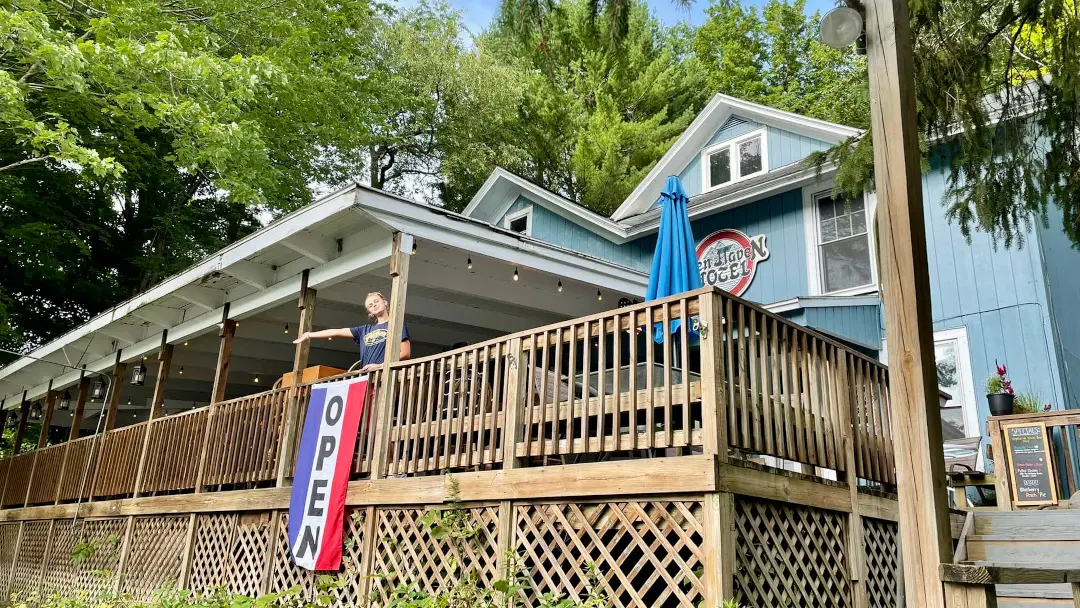 Experience the Arts
In addition to its natural beauty, Skaneateles has a thriving arts scene:
Browse Galleries
Downtown galleries like Artifacts, CNY Arts Center, and Blue Water Studio display pottery, painting, glasswork, jewelry, photography and more by local artists. Chat with them about their creative process during First Friday gallery nights or other openings. You're sure to find that perfect artistic memento of the Finger Lakes.
See a Show at Skaneateles Festival
This acclaimed summer festival brings world-class dance, classical music, opera, and more to indoor and outdoor venues in the area. Catch a concert by musicians like Yo-Yo Ma or ballet with stars of American Ballet Theatre. Ticket prices vary.
Catch a Play at Auburn Public Theater
Just a short drive away in Auburn, this professional theater company produces dramas, comedies, musicals, and new works. Their season runs year-round with both Main Stage and Black Box productions in two intimate performing spaces.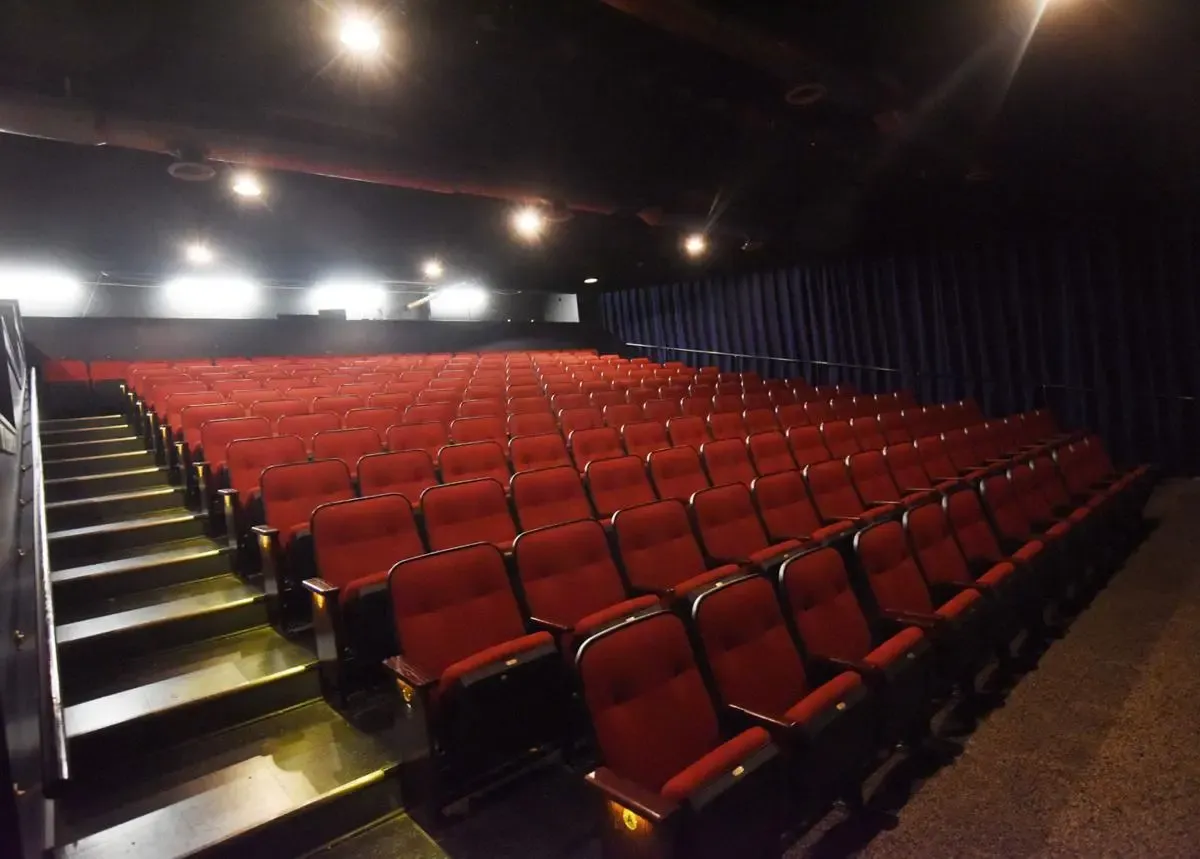 Take an Art Class
Try your hand at pottery, painting, jewelry making, glass fusing, or photography with classes and workshops at local art centers. No experience needed. Relax and tap into your creativity.
More Things to Do Nearby
The surrounding Finger Lakes region offers plenty more attractions if you want to venture further afield:
Tour Wineries
The Finger Lakes wine region has over 100 wineries known for Rieslings, Chardonnays, and other cool climate varietals. Wineries like Atwater Estate Vineyards, Anyela's Vineyards, and Owera Vineyards have tasting rooms a short drive from town.
Visit Ithaca
Just 20 minutes away, experience gorges, waterfalls, Cornell University, the Sciencenter, wine tours, Cayuga Lake and great dining and nightlife in surrounding colleges town. Hike stunning Taughannock Falls.
Go to Auburn
See theater productions, shop at the Cayuga Museum and local stores, learn about Harriet Tubman's life on the nearby Underground Railroad trail, and dine at restaurants like Prison City Pub & Brewery.
Explore Syracuse
Only an hour away, this small city offers attractions like the Erie Canal Museum, Carrier Dome sports and concerts, Armory Square dining and nightlife, the Museum of Science and Technology, and shopping at Destiny USA mall.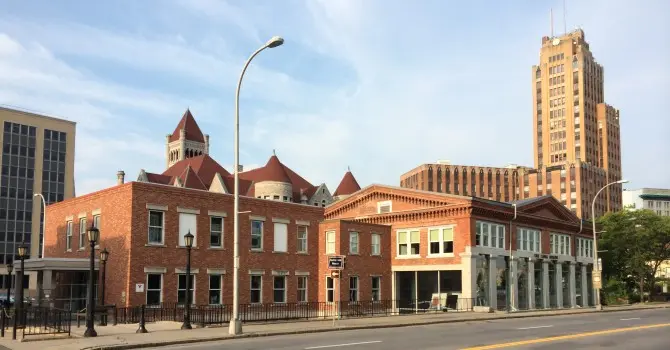 Howe Caverns
Tour these massive underground caves with unique rock formations via walking paths and boat rides just 35 minutes from Skaneateles in Cobleskill. Educational and fun.
No matter how long you stay in Skaneateles, you'll find abundant recreational activities, history and culture to fill your itinerary. It's an unforgettable Finger Lakes experience.
Final Tips for Visiting Skaneateles
To help you make the most of your 2024 visit to this charming Finger Lakes town, here are a few final tips:
- Visit in summer to enjoy the lake, hiking, and gardens at their peak or fall for gorgeous foliage. Winters are very cold with some attractions closed. Peak summer brings more crowds, but also street fairs, concerts, and celebrations.
- Parking spots fill up fast downtown. Arrive early or take advantage of the municipal parking lots just steps from the main village shops and restaurants.
- Due to its popularity, reservations are strongly recommended at higher-end restaurants and hotels, especially on weekends. Call or book well in advance for the best chance of securing a table.
- Check schedules for musical performances at venues like the First Presbyterian Church which hosts folk and classical concerts. Music festivals like the Finger Lakes GrassRoots Festival also come through annually with diverse lineups.
- Talk to the knowledgeable staff at the Skaneateles Chamber of Commerce at 11 Jordan Street for insider tips to make your visit perfect. Pick up brochures and maps here too.
- Catch fun special events like the Dickens Christmas festival in December, monthly First Friday Gallery Nights, summer concerts and movie screenings in Clift Park, or festivals like the Apple Festival in the fall.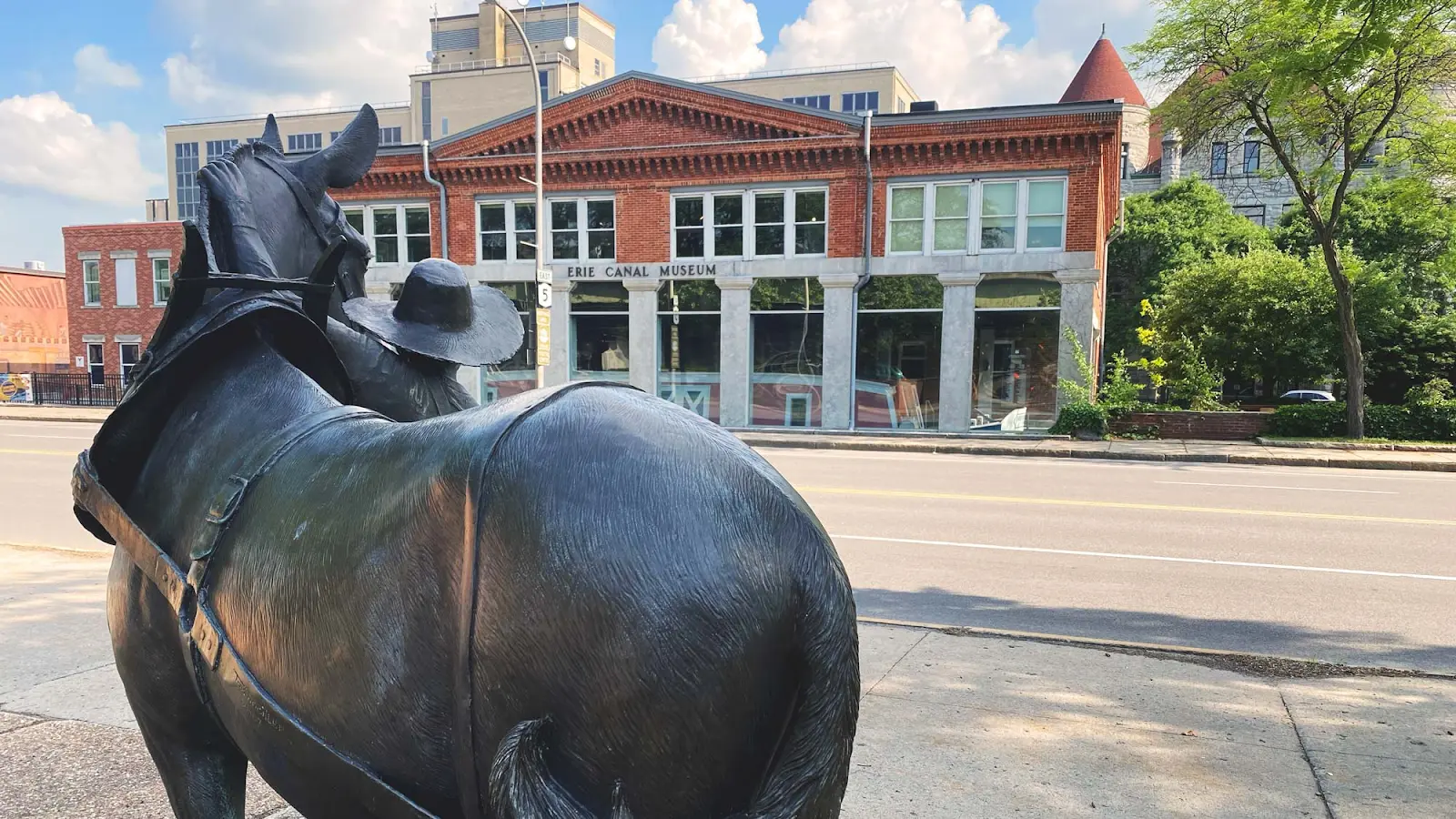 Conclusion
Skaneateles offers the perfect blend of natural splendor, small town charm, and things to do to make it an ideal Finger Lakes getaway. The clear waters of Skaneateles Lake provide plenty of fun and relaxation. The vibrant village bursts with shops, restaurants, and historic sites. Nearby towns and attractions give you ample options for day trips to round out your visit.
With its variety of recreational activities, historic and cultural attractions, fantastic dining, and wonderful lodging options, Skaneateles has something for all interests and budgets. From cozy bed and breakfasts to luxurious lakefront resorts, you're sure to find great accommodations to suit your style.
No matter the season, a vacation in Skaneateles makes for a truly memorable Finger Lakes experience. Start planning your 2024 getaway today and prepare for a delightful time in one of upstate New York's most charming towns. Let the beauty and activities of Skaneateles give you a trip to remember.