Things To Do in Stafford Virginia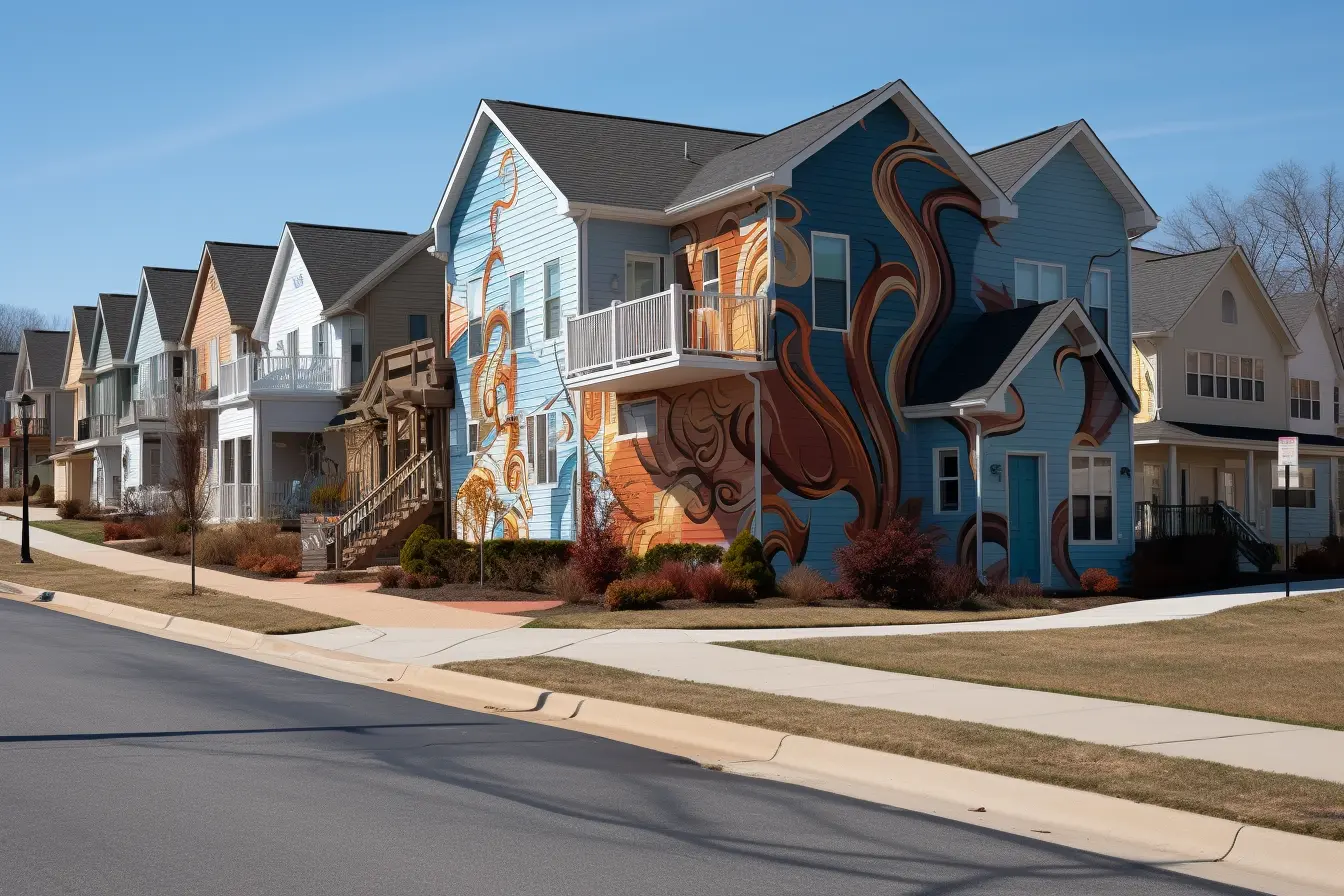 Nestled between the Rappahannock and Potomac rivers, Stafford County offers visitors a plethora of unique activities and attractions. From exploring centuries-old historic sites to dining at award-winning restaurants, there are plenty of memorable ways to experience Stafford Virginia.
This comprehensive guide will highlight some of the top things to do in Stafford Virginia. We'll cover fascinating museums, lively performing arts venues, serene nature spots, and much more. Whether you're a history buff, foodie, outdoor enthusiast or art lover, Stafford has something special in store.
Historic Sites
With roots dating back to the 1600s, Stafford County is brimming with intriguing history. Several well-preserved historic sites allow visitors to step back in time and experience Stafford's storied past first-hand.
George Washington's Boyhood Home
Located on the northern bank of Pope's Creek, this site transports visitors to 1726 when our nation's first president was just a young boy living with his family at Ferry Farm. Wander through the interactive museum displays and tour the reconstructed house to get a glimpse of Washington's formative years.
Don't miss the scenic creek views from the pavilion. Ferry Farm is open year-round except Thanksgiving and Christmas Day. Plan to spend at least 2-3 hours exploring the museum and grounds.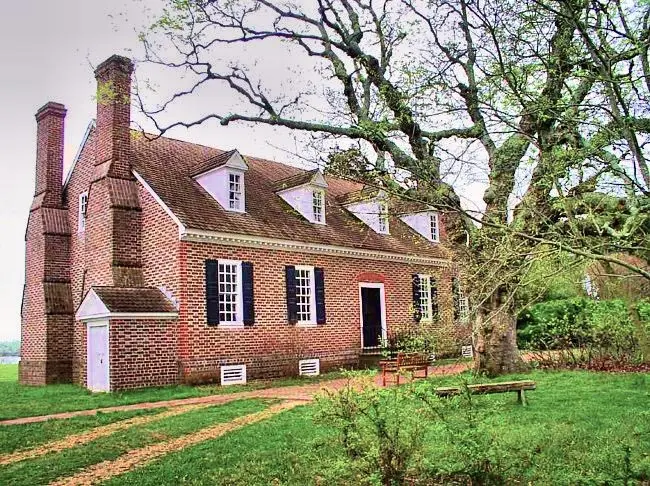 Chatham Manor
Constructed in 1771 overlooking the Rappahannock River, this stately Georgian mansion exemplifies 18th century life for Fredericksburg's elite. It was owned by cousins of George Washington and visited by figures like Thomas Jefferson and the Marquis de Lafayette.
Today, tours allow visitors to admire Chatham's exquisite period decor and sprawling riverside grounds. Special events like tea with Martha Washington provide an extra dose of old-world charm. Tour tickets can be booked online in advance, and combination tickets are available to also visit Ferry Farm on the same day.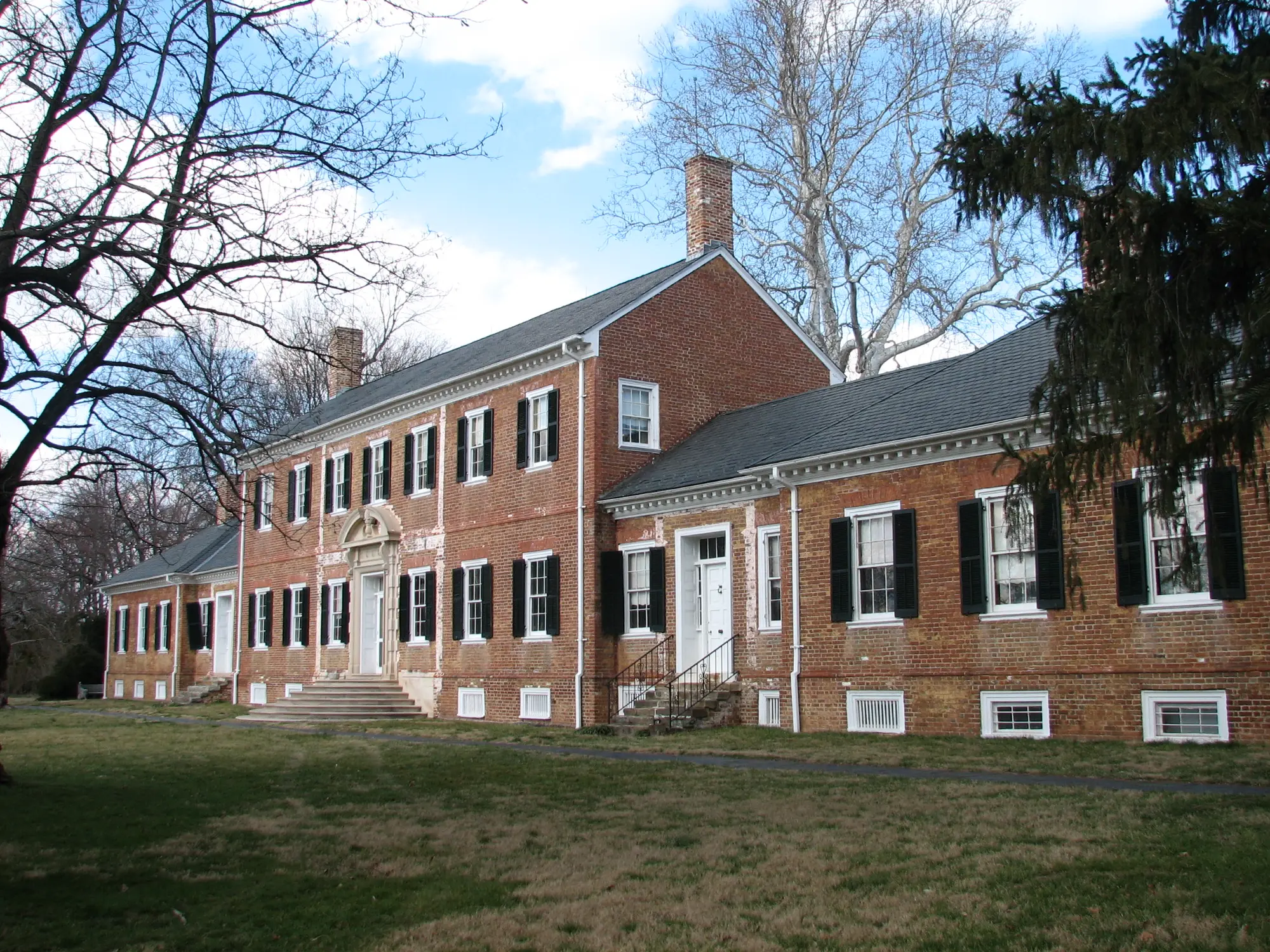 Historic Falmouth
Once a thriving Colonial port, the quaint town of Falmouth offers a wonderfully preserved glimpse into the past. Stroll down tree-lined streets to see 18th and 19th century homes and shops accented by gas lamps and brick sidewalks.
Be sure to stop in Historic St. James' Episcopal Church, whose original structure dates back to 1772. The church interior is largely unchanged showcasing original Colonial era design and details. Visitors can pick up a self-guided walking tour brochure and explore Falmouth's eight-block historic district easily on foot. Peak into unique antique shops and grab a bite to eat at one of the district's cozy cafes along the way.
Museums
From military history to natural science, Stafford's array of fascinating museums cover an intriguing spectrum of interests. They provide the perfect indoor activity with warmth and entertainment for all ages.
Stafford Civil War Park
This sprawling outdoor museum chronicles Stafford County's unique role during the Civil War. The park brings history to life with interactive exhibits like a battlefield diorama, soldier campsites, and a reconstructed Union supply depot. Civil War reenactments and living history events occur periodically allowing visitors to truly time travel back to 1860s Virginia.
Guests can explore over 400 acres of trails by foot or schedule a guided tour on a wagon ride. The museum also showcases thousands of Civil War artifacts and has a research library for history buffs.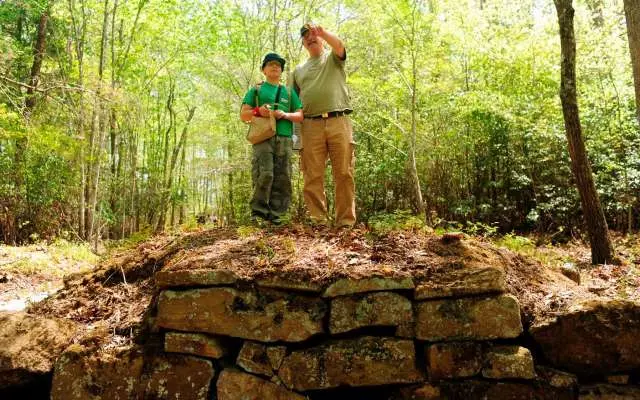 Belmont Bay Science Center  
The nature and wildlife of the Chesapeake Bay region shine at this science center featuring rotating interactive exhibits, touch tanks, and an observation deck overlooking Belmont Bay. Maritime artifacts, fish prints, and sculpture displays provide a dose of art alongside STEM education.
Popular permanent exhibits include the digital immersion habitat wall and the skeletal remains of a humpback whale. Visitors of all ages enjoy getting hands-on with science here through daily animal encounters, fossil digs and other programs. The science center is situated on a 55-acre campus perfect for taking a tranquil nature walk.
Griffin Tavern Archaeology Center
Situated on an excavated 18th century tavern site, visitors can watch archaeologists clean and catalogue artifacts in real-time at this fascinating hands-on museum. Interactive exhibits detail Colonial-era tavern life and Stafford County history from the 1600s onwards.
Guests can even assist with washing and sorting newly uncovered artifacts from the Griffin Tavern site. The visitor center houses thousands of artifacts and remains open year-round for drop-in tours. Nearby hiking trails allow further exploration of the historic site's natural beauty.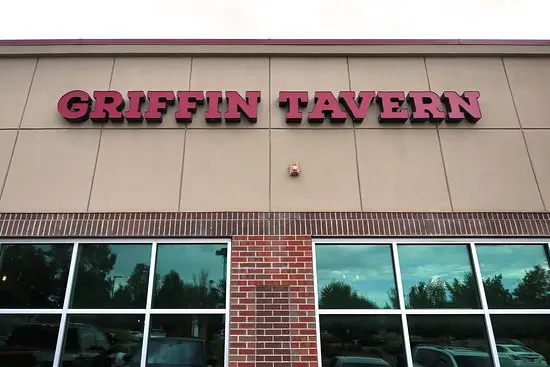 Performing Arts
Whether you're into live music, theatre, dance or comedy, Stafford offers plenty of phenomenal performing arts options, primarily at two main local venues.
Richmond County Theatre
From fan favorites like Chicago and Mamma Mia to family productions like Annie and Beauty and the Beast, this local playhouse stages stellar musicals and dramas year-round. Enjoy snacks, cocktails and quality shows in an intimate sub-200 seat theatre.
The organization has been recognized with multiple BroadwayWorld regional awards. Holiday productions like A Christmas Story and A Christmas Carol are seasonal favorites. Check the calendar online to see their full line-up of performances.
UMW Stafford Campus Theatre
Housed at the University of Mary Washington's Stafford Campus, this 196-seat proscenium stage theatre hosts concerts by renowned artists along with student theater and dance productions. The public is welcome to purchase tickets for this diverse array of high calibre performing arts.
Guest artists include Grammy-winning musicians along with professional dance troupes like the Moscow Festival Ballet. Patrons can opt for traditional theatre seating or cabaret-style table seating for a more immersive experience. This cultural hub offers entertainment for all interests.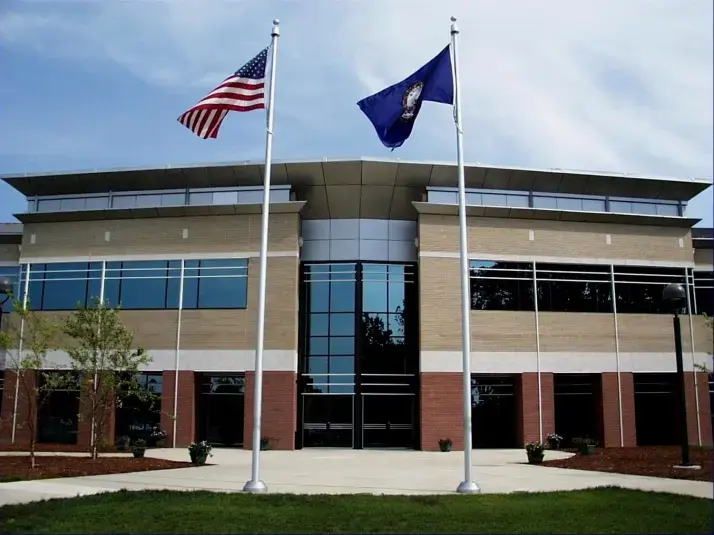 Comedy Zone
For laughs, check the schedule at this club located at the Comfort Suites hotel. They book comedic acts of all levels, from amateur to seasoned standup comics looking to test new material. Enjoy an evening of chuckles over drinks from the full bar.
Past headliners include comedians who have appeared on Comedy Central, HBO, and late night talk shows. The intimate theatre-style seating makes for a great night out. Make reservations online for premium seats at one of their weekly comedy shows.
Outdoor Activities
Even in winter, Stafford offers gorgeous scenery and opportunities to enjoy the outdoors. From hiking wooded trails to paddling along the Potomac, breathe in the fresh air while exploring the Virginia landscape.
Clifton Farm Loop
This moderately challenging 5-mile loop trail winds through forest and meadows on protected park land. Spot wildlife as you traverse ups and downs, creek crossings, and open fields full of beauty.  
A great option for hiking enthusiasts, be sure to wear sturdy footwear as the trail has rocky and uneven sections. The path is open to both foot and equine travelers.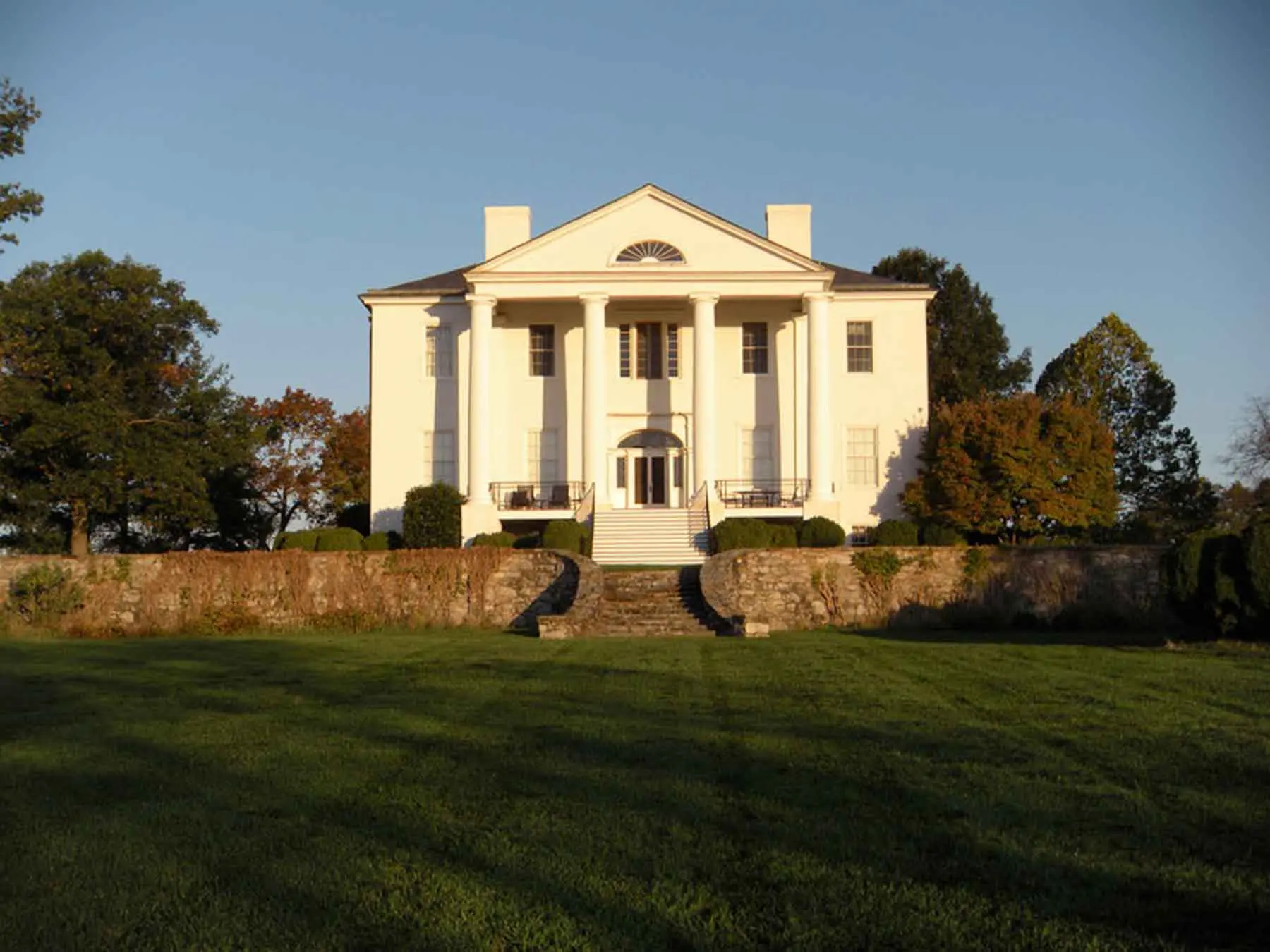 Potomac Creek Fishing
Cast for catches like perch, crappie, and bass on the Potomac tributary of Potomac Creek. Shoreline access from public parks allows anglers to drop a line during winter months.
A Virginia freshwater fishing license is required and can be obtained online. Enjoy a peaceful day of angling along the creek as bald eagles soar overhead. The bite improves as the weather gets colder.
Belmont Bay Boardwalk
Stretching a mile along the wetlands, this peaceful paved trail affords excellent wildlife viewing without the demands of hiking. In winter, spot migratory birds and tree silhouettes on the wind-swept boardwalk.
Interpretive signs describe the ecosystems and inhabitants of the bay, creek, and ponds. Benches allow quiet moments to sit and take in the natural splendor. The boardwalk has a pet-friendly policy, making it a great place to stroll with your dog.
Dining Scene
From downhome Southern cooking to exotic world cuisines, Stafford boasts outstanding locally-owned eateries. Here are 5 not-to-be-missed gems spaning breakfast through dinner:
Sunken Well Tavern
Housed in a charming 19th century home along the Rappahannock, Sunken Well excels at brunch. Sink your teeth into specialties like crab cake eggs benedict, lemon ricotta pancakes, and shrimp and grits. Mimosa carafes complete the experience.
Sunken Well uses seasonal ingredients to put creative spins on classics for both breakfast and lunch. Their dessert menu tempts with housemade pies, cheesecake and creme brûlée. Reservations are recommended, especially for weekend brunches.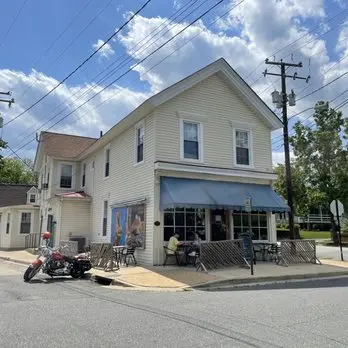 Olde Towne Bakery
With stellar scratch-baked breads, pastries, and breakfast fare, Olde Towne Bakery starts Stafford locals' days off right. Grab a hearty sandwich and one of their gigantic cookies for a picnic along the riverwalk.
In addition to amazing baked goods, Olde Towne's lunch menu features soups, salads and pizza. Save room for their popular desserts like triple chocolate cake and lemon tarts. Outdoor patio seating is available when weather permits.
Istanbul Restaurant
Authentic Turkish cuisine shines at this local favorite with standouts like lentil soup, savory wraps, and top-notch kabobs. The first-rate service matches the reasonable prices and diverse menu at this Halal eatery.
Istanbul's chef expertly seasons meat and fish for kabobs cooked over a real charcoal grill. Daily specials like moussaka and stuffed eggplant provide delicious variety. With indoor and patio seating, Istanbul is a welcoming spot for a relaxed meal.
Great Harvest Bread Company
From hearty sandwiches on house-baked whole grain breads to salads and brick oven pizzas, Great Harvest brings a healthy twist to lunch and dinner. Their locally-sourced ingredients make standard fare extraordinary.
Great Harvest bakes their wide array of breads fresh daily onsite. Sandwich highlights include the Rolex with turkey and raspberry chipotle sauce. Save room for their giant, soft oatmeal raisin cookies. Online ordering and catering available.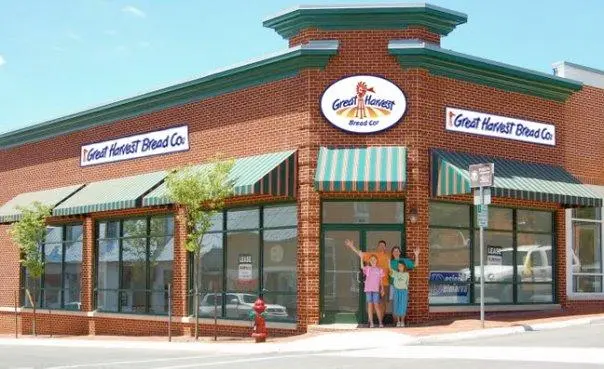 Fox and Hound Pub & Grille
With British decor and fare, Fox and Hound offers an authentic pub experience. Sip craft beers or cocktails while enjoying their much-lauded fish and chips, Shepherd's pie, Scotch eggs and other U.K. classics.
Daily specials allow sampling diverse cuisine like Guinness stew, bangers and mash, and Cornish pasties. Fox and Hound imports British beers to perfectly pair with their menu. With an expansive bar and outdoor patio, this is a lively Stafford dining spot.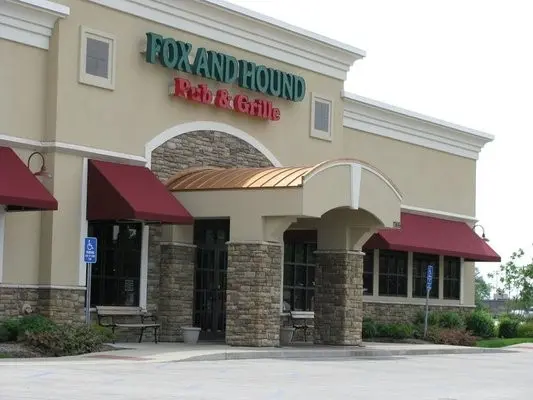 Lodging Options
Stafford offers a range of welcoming places to rest your head from budget-friendly chains to historic charmers and luxury resorts.
Comfort Suites
These fresh, spacious all-suite rooms provide pleasant, affordable lodging near major highways and historic Falmouth. Complimentary breakfast and WiFi along with an indoor pool make it an excellent value.
In addition to king and double queen suites, Comfort Suites has handicap accessible and pet friendly rooms. Unwind in their fitness center and lounge or gather around the fire pit. Conveniently located off I-95 and near shops and restaurants.
Falmouth House Bed & Breakfast
Overlooking the Rappahannock River, this restored 1830s manor provides an idyllic Falmouth getaway with distinct antique-filled rooms, expansive verandas, and homemade breakfasts.  
Rooms boast rattan furniture, fireplaces, and jetted tubs. Some have scenic window seats and private balconies. Full gourmet breakfasts are served in the dining room or on an open air porch. The grounds feature formal gardens and cozy spots for relaxation.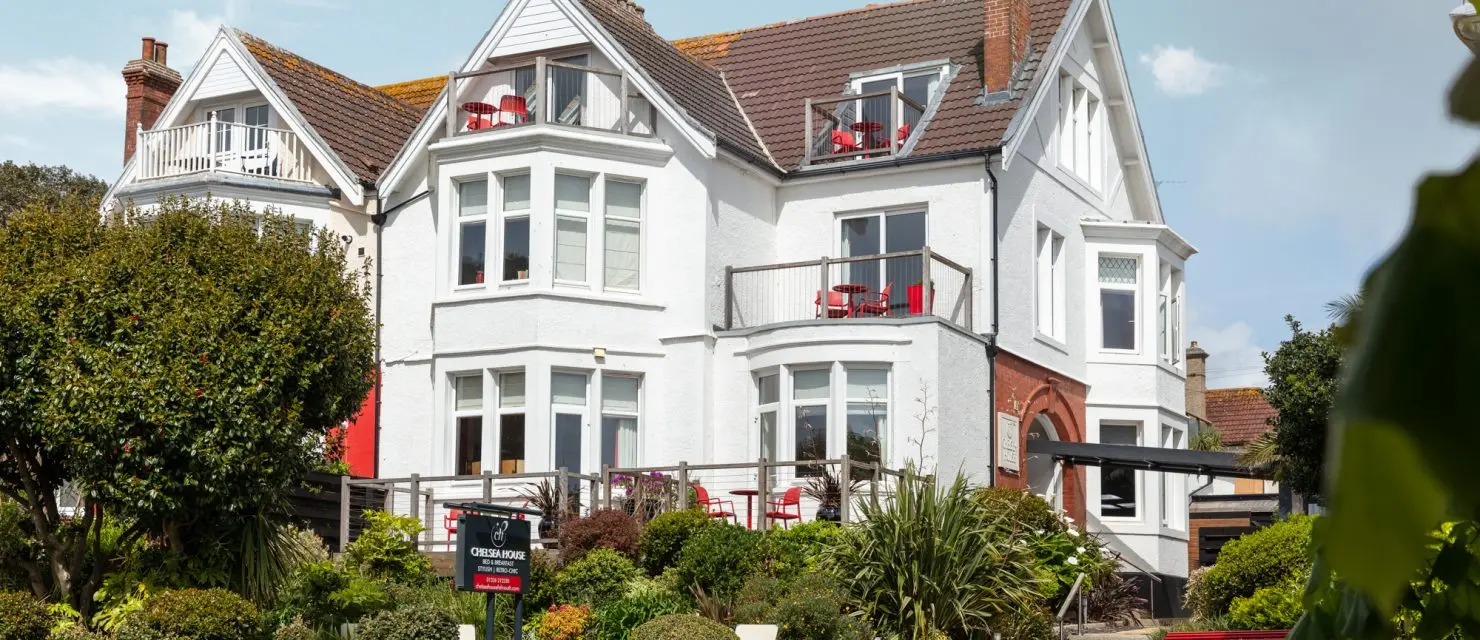 Hampton Inn Stafford-Quantico
Situated close to Quantico, this reliable Hampton Inn offers newly renovated rooms with mini-fridges, microwaves, free breakfast and an indoor saltwater pool. It's an ideal option for families and business travelers.
Hampton Inn provides free WiFi, a 24-hour gym, laundry facilities and a business center. Upgraded rooms include whirlpool tubs. Complimentary parking makes heading off-site a breeze. The friendly staff aims to delight.
Sedona Taphouse Resort
This woodsy lodge-style resort features full kitchens, complimentary breakfast, indoor and outdoor pools, bike rentals and more. The open-air Sedona Taphouse onsite boasts craft beers and Southwest cuisine with stunning Potomac views.
Spacious 1 and 2 bedroom suites allow comfortable long-term stays. Relax outdoors around the fire pits and grill areas. The resort hosts live music on weekends. Conferences and weddings can be accommodated in their event spaces.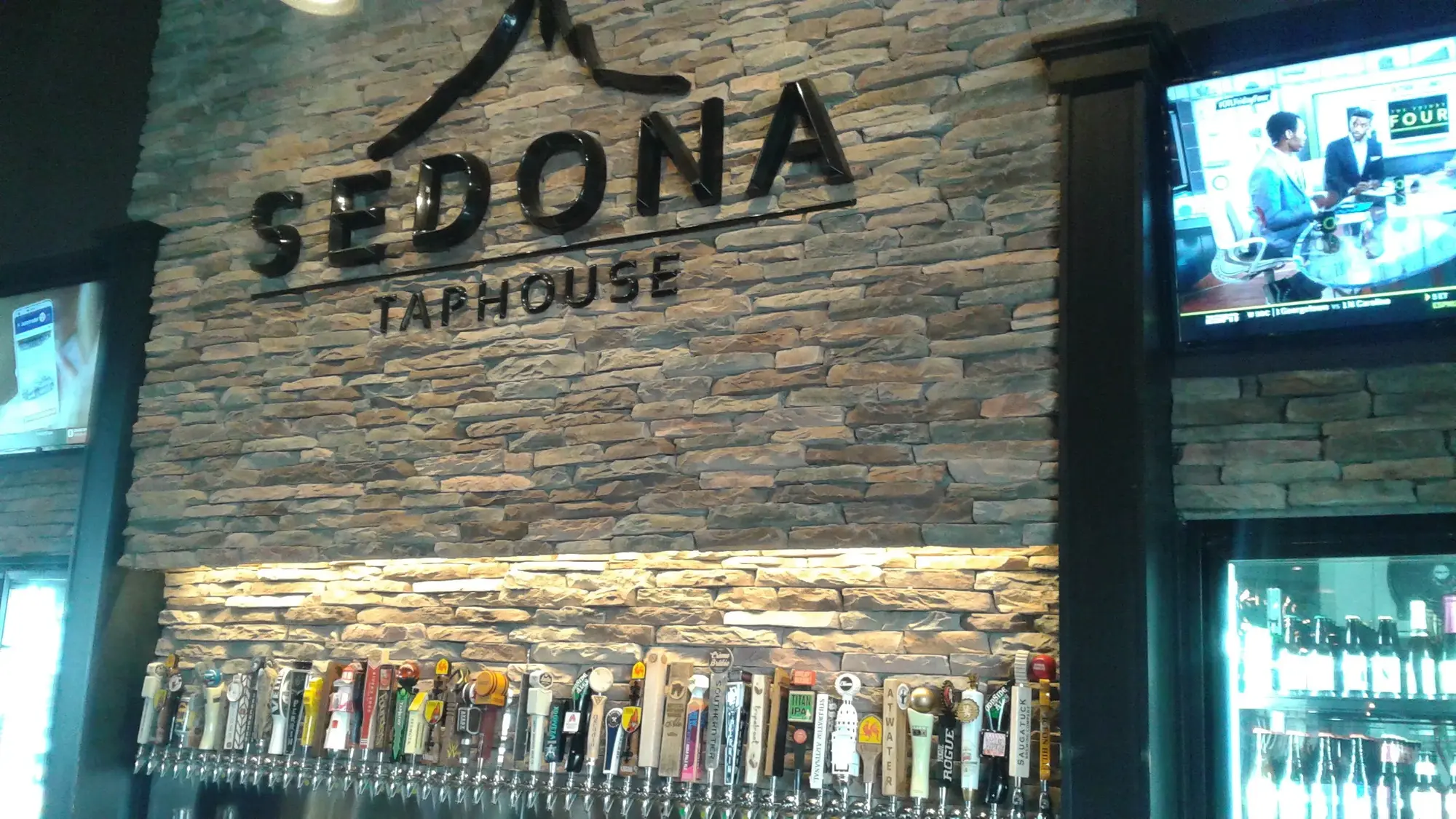 Clarion Inn Historic District
Adjacent to Falmouth's Historic District, this Clarion provides value accommodations and a complimentary breakfast. Rooms include microwaves, refrigerators, coffee makers and workspace. Picnic areas overlook the picturesque Rappahannock River.
Clarion Inn offers an inexpensive but well-equipped lodging option with an outdoor pool and hot tub. Shopping, dining and historic sites are easily walkable from the hotel. Rooms feature modern decor with soothing earth tones.
No matter your interests, Stafford County offers an abundance of memorable activities and attractions to fill a weekend escape or longer vacation. From rich history and unique museums to award-winning eateries and nature adventures, Stafford has something for everyone. Use this guide to craft an unforgettable Stafford, Virginia getaway during the magical months.
Shopping
Historic Falmouth Antique Emporium
With 19th century charm and over 10,000 square feet, this antique mall houses a vast collection spanning over 100 vendors. Find anything from vintage jewelry and china to retro toys, military artifacts, and midcentury modern decor. The diversity and quality make for prime antique hunting.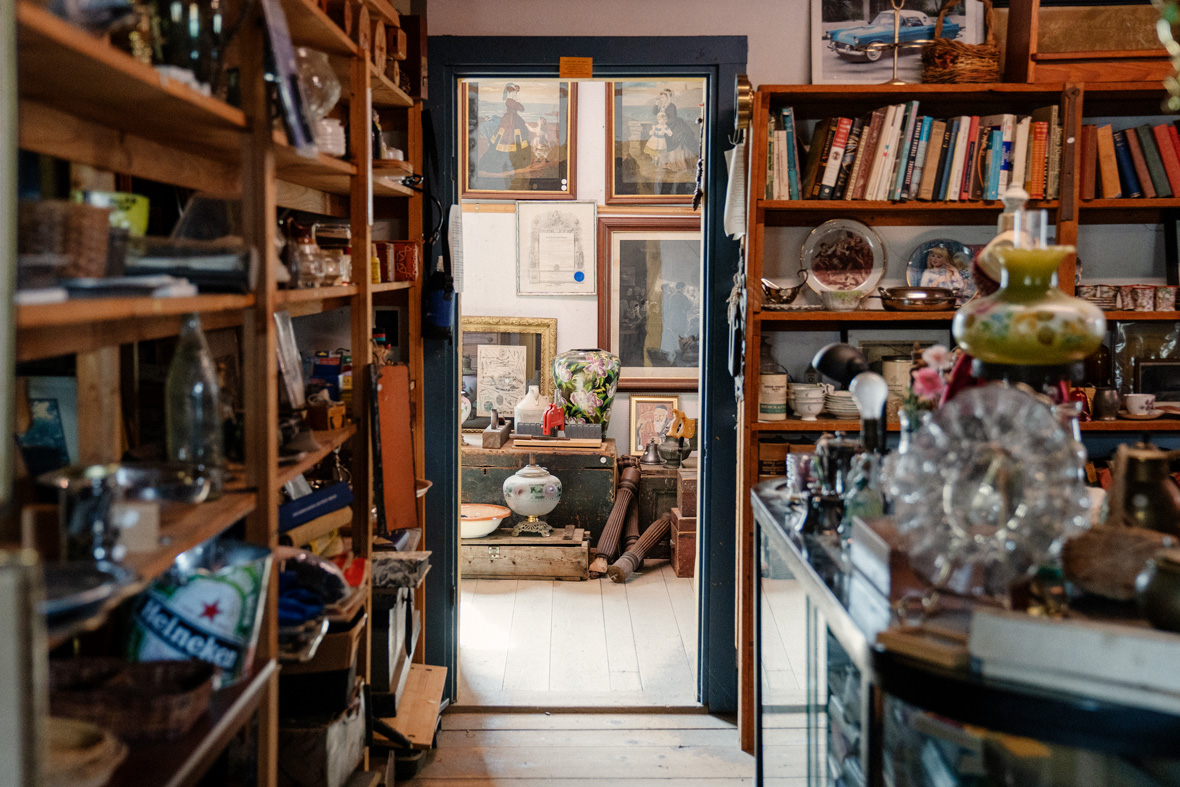 Pottery Shop of Falmouth
Specializing in dishware and pottery handmade onsite, this shop carries stoneware, porcelain and ceramic pieces in classic and whimsical designs. Make your table pop with their dinnerware and serving platters finished with unique glazes. Classes allow creating your own masterpiece.
The Shabby Sheep
Revitalize your decor with upcycled vintage and handcrafted home goods from this chic boutique. Find repurposed windows, unique textiles, rustic signs and singular antiques. This curated mix of old and new brings character to any space. Classes teach painting techniques on their one-of-a-kind creations.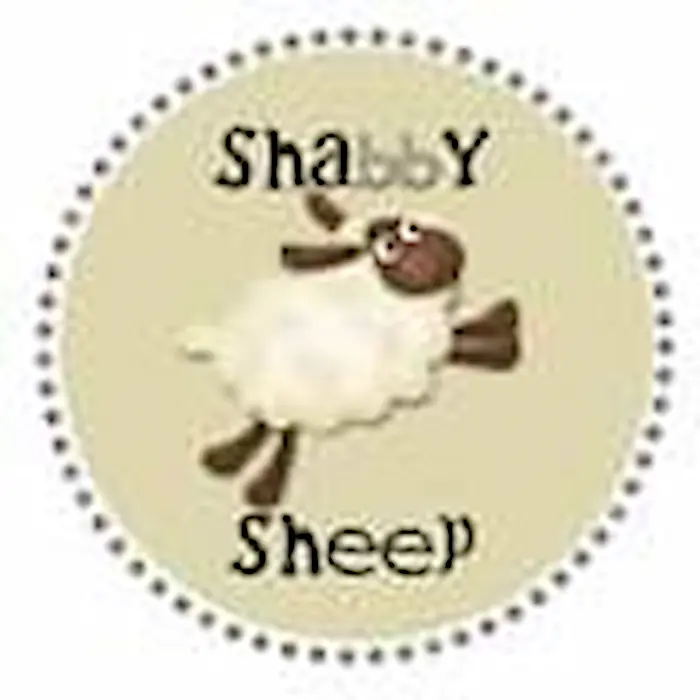 Spas & Wellness
Make time for pampering and relaxation at Stafford's inviting spas and wellness spots.
Aquia Bathhouse Day Spa & Salon
Indulge in full-service hair styling along with therapeutic massages, body treatments, manicures and facials at this modern spa. Packages like the Mommy-to-Be and Gentleman's Retreat soothe and restore on all levels.  Pamper yourself in luxury at Aquia.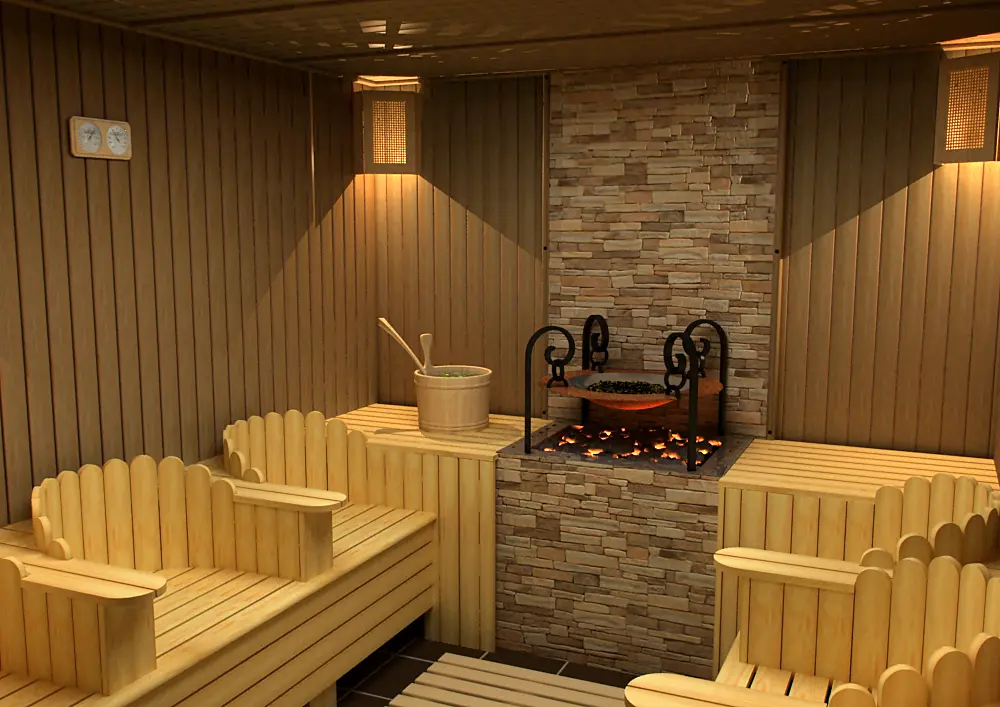 Annual Events in Stafford County
Throughout the year, Stafford County hosts several fun annual events that make for memorable outings. These lively festivals and celebrations brim with holiday spirit, entertainment, and community camaraderie. They provide the perfect opportunity to mingle with locals while experiencing Stafford's culture.
The historic town of Falmouth is the setting for Christmas in Falmouth each December, where the streets light up with a magical holiday atmosphere. Visitors can listen to carolers, enjoy live music performances, and keep watch for Santa sightings that will get everyone into the Christmas mood. For some old-fashioned fun, shops stay open late into the evening while visitors can sip on steaming cups of hot cocoa and roast s'mores over a bonfire. A highlight of the event is the town's illuminated boat parade along the Rappahannock River, where decked-out boats glide across the moonlit water to delight spectators.
Families looking for a festive outing can take a ride on the Snowflake Express, a vintage train that departs from Fredericksburg and journeys all the way to the North Pole. The train ride comes complete with singing carolers, hot chocolate, and fresh-baked cookies. Santa Claus and his elves even board the train to interact with kids of all ages. The Snowflake Express offers multiple departures each November and December, making it a perfect way to celebrate the season with loved ones.
As New Year's Eve approaches, residents and visitors alike can ring in 2023 at First Night Stafford, a county-wide celebration that takes place across multiple venues. Attendees can enjoy live music performances, theatrical shows, magic acts, and family-friendly activities leading up to midnight. A spectacular fireworks display over the Government Center lawn caps off the alcohol-free event with plenty of fanfare.
Each February, bird lovers flock to the Bald Eagle Festival held at Leeland Station along the Potomac River shores. The event honors the majestic raptors that visit the area during winter months. Attendees can spot eagles in the wild by joining guided walking tours and boat rides. The festival also features live animal shows, arts & crafts, Native American music and dance performances, and other educational activities.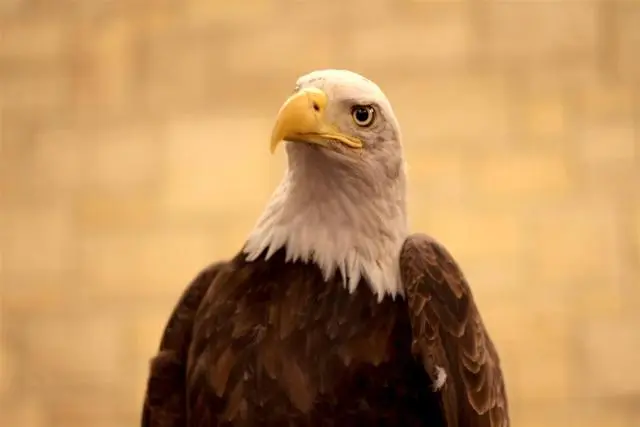 As spring approaches, the Daffodil Festival at Wakefield Park ushers in the sunny season with flair. Carnival rides, food trucks, craft vendors, and multiple performance stages provide entertainment for all ages. The main draw is the thousands of blooming daffodils artfully planted across the park, creating picture-perfect scenes. Admission is free to enjoy the rides, music, food, and glorious flowers.
From Christmas magic to spring renewal, Stafford's impressive roster of annual festivals and events offers plenty of options for fun outings. Add some Stafford festivities into your Northern Virginia travel itinerary to make lasting memories.
Fantastic Day Trips Near Stafford
Thanks to its prime location, Stafford County offers easy access to a wealth of historic sites, attractions and urban adventures in neighboring towns. Travelers looking to extend their Stafford vacation should consider these fantastic day trips, all located within an hour's drive:
Just south of Stafford lies the town of Fredericksburg, set along the Rappahannock River. Take a day to explore its pedestrian-friendly historic district showcasing preserved 18th and 19th century buildings. Meander down Caroline and William Streets past charming cafes and boutique shops housed in brick and stone architecture. Key landmarks include the Fredericksburg Area Museum, Mary Washington House, Rising Sun Tavern, and St. George's Episcopal Church. Don't miss the Fredericksburg Battlefield, which contains four major Civil War sites, a cemetery, and the excellent National Battlefield Visitor Center.
The distinguished Georgian plantation of Stratford Hall makes for an evocative day trip, as it was the birthplace of Civil War General Robert E. Lee. The historic home remains furnished with Lee family heirlooms and antiques within the stately Great House. Visitors can join guided tours to learn more about the Lee family legacy spanning multiple generations. The grounds include landscaped gardens, heritage breed farm animals, nature trails, and panoramic Potomac River views.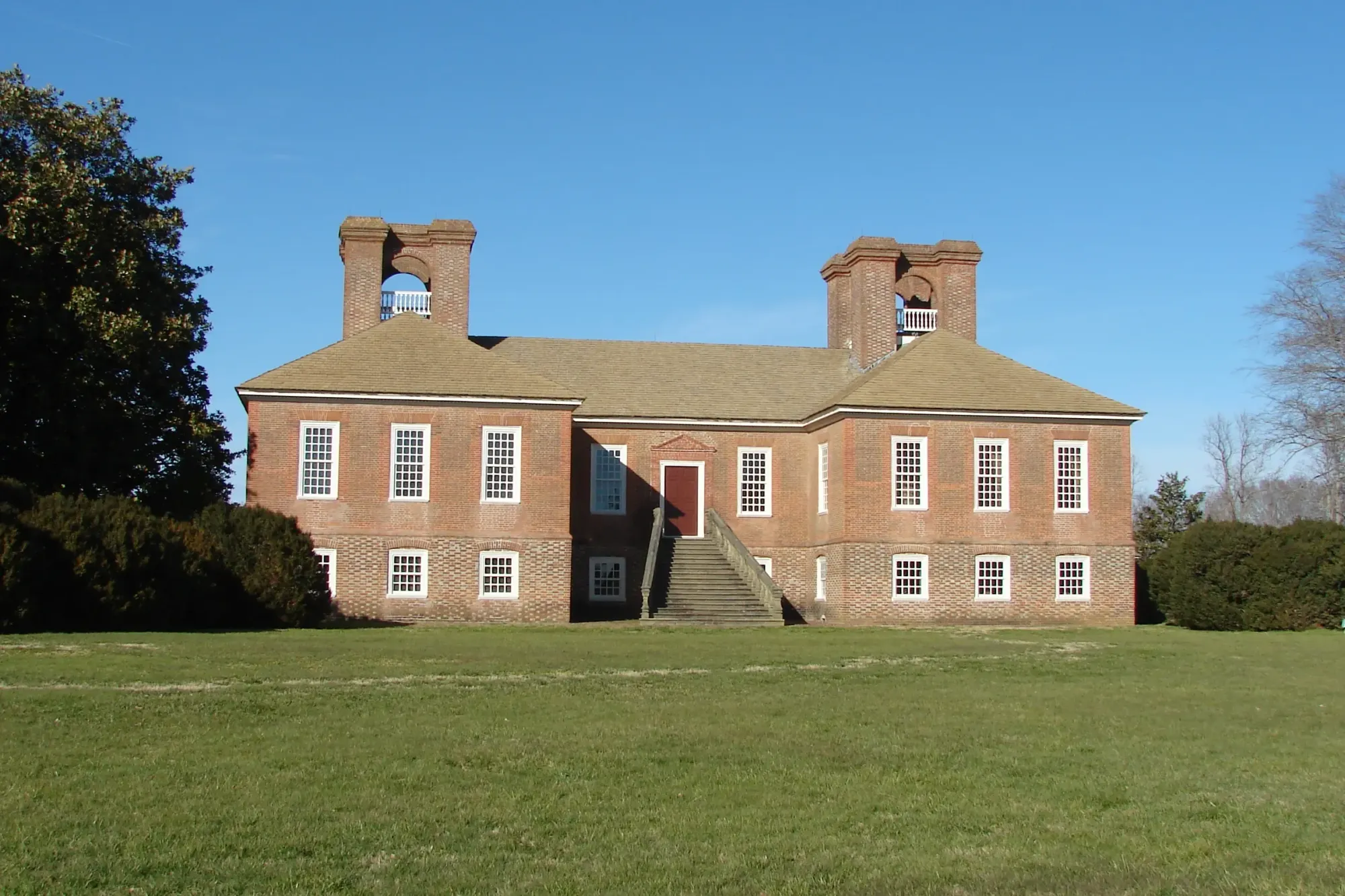 For an in-depth encounter with America's first president, head to George Washington's Mount Vernon Estate, located just across the Potomac from Stafford. Tour the storied mansion filled with 18th century artifacts and galleries exhibiting Washington relics. Expansive grounds, gardens, and outbuildings transport visitors back to Colonial times. Interactive experiences like talking with costumed reenactors and watch blacksmithing demos bring history to life.
The vibrant historic district of Old Town Alexandria offers cobblestone streets lined with boutiques, museums, restaurants, and river views. Walkable neighborhoods like Del Ray and Carlyle provide hours of strolling, shopping, and dining. Can't miss attractions include the Torpedo Factory Art Center, Alexandria's Archaeology Museum, Gadsby's Tavern, and scenic King Street culminating in views of the Potomac waterfront.
For Civil War buffs, a day spent walking the Manassas Battlefield grounds is a must. Two key battles took place here during the war's Eastern Campaign. Today visitors can explore the preserved landscapes by foot or car. The excellent National Park Visitor Center contains interactive exhibits, artifacts, and shows on the First and Second Battle of Manassas. Costumed historians are on hand to answer questions and discuss the battlefield's significance.
With quick access to these top nearby destinations, Stafford makes the ideal home base for exploring Northern Virginia's treasures. Maximize your travels by crafting an epic itinerary that pairs Stafford's attractions with a few memorable day trips.