Best Things to Do in Ukiah, California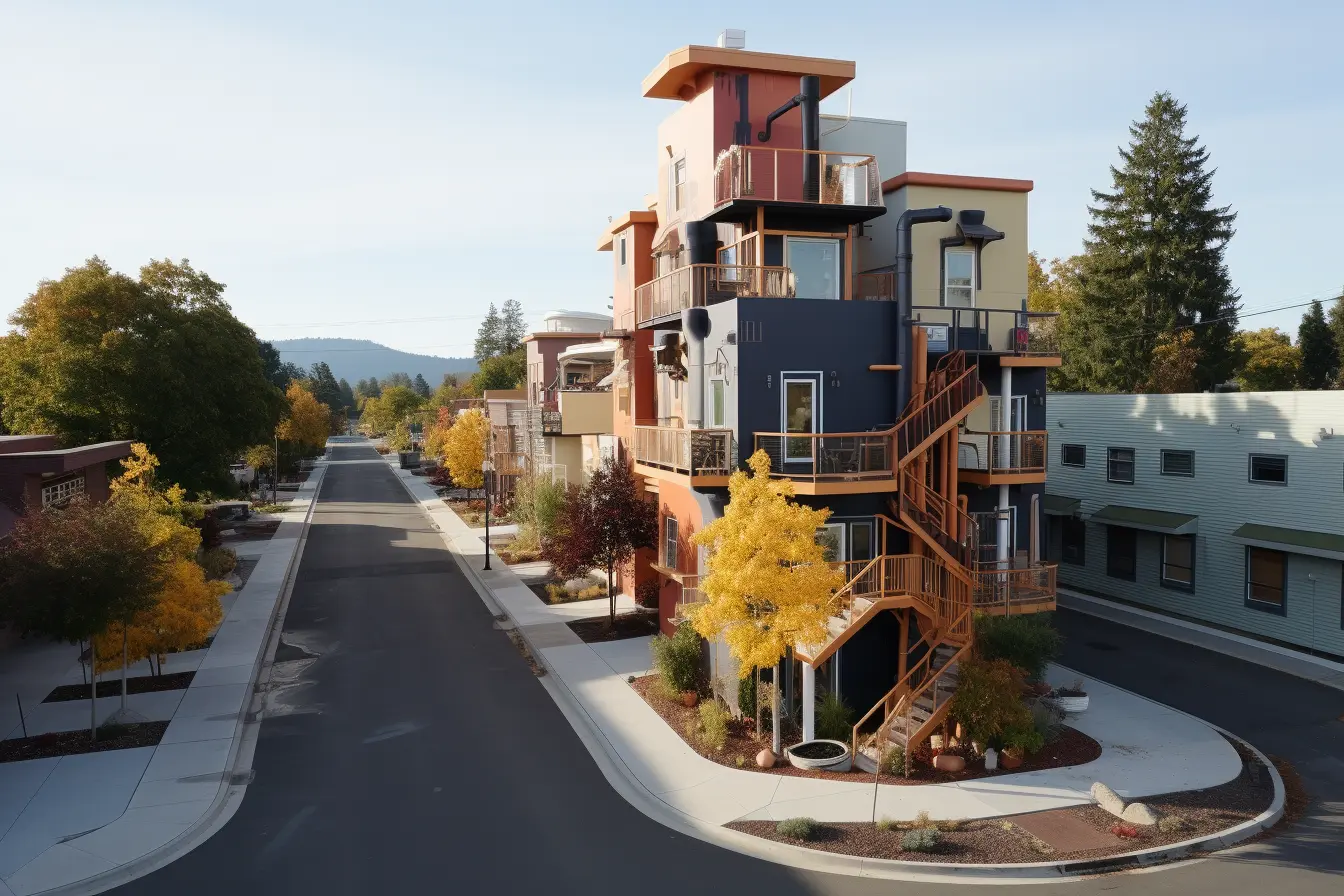 Nestled amongst the rolling hills of Mendocino County, Ukiah serves as the perfect winter escape for those looking to experience small town charm. With a population just over 15,000, Ukiah manages to pack in history, culture, cuisine, and natural beauty that rivals destinations ten times its size.
From museums and monuments that chronicle its past to restaurants dishing out locally-sourced delicacies, Ukiah offers visitors plenty of activities and sites to fill their itinerary. The temperate climate also makes it possible to enjoy the outdoors even in the coldest months.
This comprehensive guide covers the some best things to do in Ukiah, California for a winter getaway. It details the must-see historical and cultural attractions, the top restaurants to tantalize your taste buds, and the array of lodging options to rest your head.
Historical Attractions
Ukiah has several monuments and landmarks that provide insight into the city's past. History buffs will appreciate learning about how this quiet community came to be.
The Grace Hudson Museum and Sun House complex
The Grace Hudson Museum and Sun House complex immortalizes the lives and work of prominent Ukiah citizens Grace and John Hudson. Grace was an acclaimed painter and sculptor, while John worked as an ethnologist studying the native Pomo people. The Sun House served as their family residence, built in 1911 using redwood and stone. Visitors can tour the home and peruse artifacts from their expeditions. The museum also holds the largest collection of Grace's evocative paintings.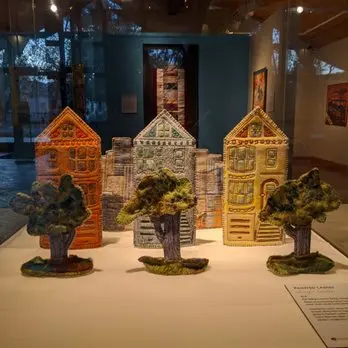 Ukiah Depot Museum
The Ukiah Depot Museum delves into the pivotal role railroads played in Ukiah's early development. This museum showcases the original train depot from 1889. Visitors can explore vintage rail cars and steam engines. Displays provide insight into how the railroad shaped Ukiah's agriculture and economy.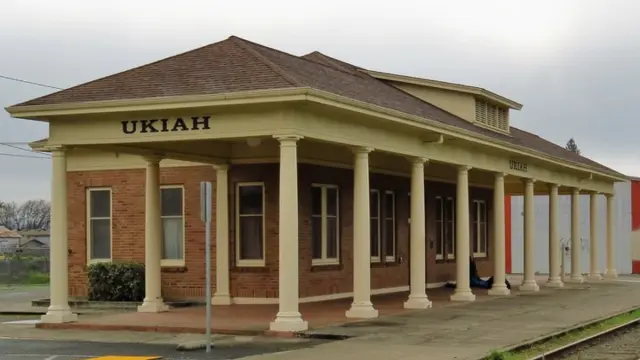 The Historic Courthouse Museum
The Historic Courthouse Museum is housed in a stately building that served as the Mendocino County Courthouse from 1858 to 1957. It now operates as a museum focusing on the county's judicial history, featuring early legal artifacts. This includes the jail cell that once held notorious stagecoach robber Black Bart.
Vichy Springs Resort
Located just outside Ukiah, the Vichy Springs Resort touts natural hot spring pools that have been prized for their curative powers since the 1870s. Visitors can soak in the same warm, mineral-rich waters that drew people to the springs over a century ago. The elegant resort buildings exemplify late 1800s architecture.
Exploring Ukiah by foot allows you to take in the numerous downtown murals celebrating the city's heritage. Works like A Century of Change chronicle Ukiah's growth since the late 1800s. Other murals depict historic industries and events.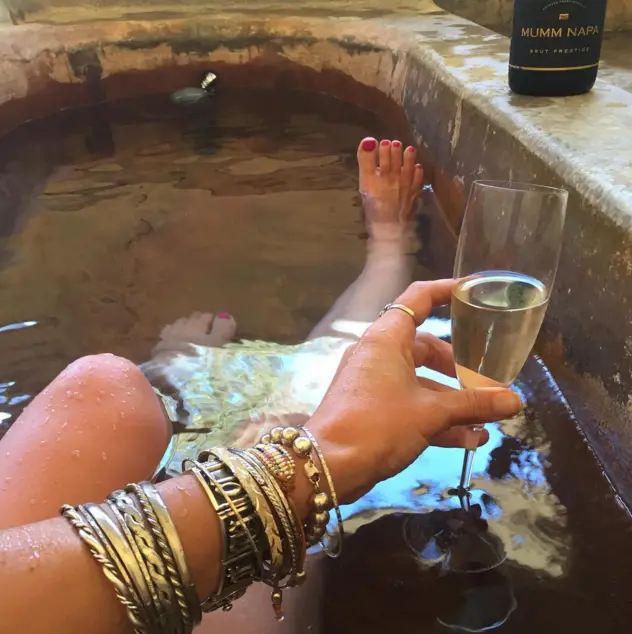 Cultural Attractions
Ukiah Players Theatre
The Ukiah Players Theatre has delivered stellar community theater productions for over 70 years. This intimate 75-seat theater mounts an impressive line-up of dramas, comedies, and musicals year-round.
Their season includes beloved classics like Steel Magnolias along with contemporary works and regional premiers. Recent highlights include the acclaimed musicals Into the Woods and The 25th Annual Putnam County Spelling Bee.
Rotating directors, set designers, and all-volunteer actors come together to create polished productions. The small theater with raked seating puts patrons close to the action. Audience members feel immersed in every powerful performance on the compact stage.
In addition to main stage shows, the Players Theatre offers youth summer camps and acting classes to nurture the next generation. The Playhouse education program serves hundreds of local students each year.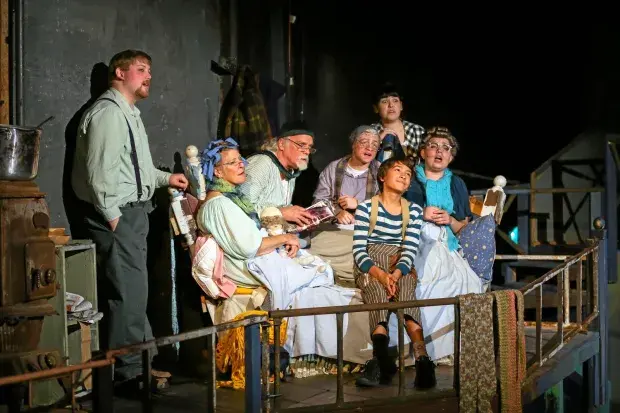 Ukiah Civic Center
The Ukiah Civic Center serves as an important events venue and cultural hub for the community. Its flexible facilities accommodate conferences, performing arts, celebrations, meetings and civic gatherings.
The spacious conference hall provides an adaptable space for speaking engagements, seminars, banquets and galas. An elevated stage with professional lighting and sound allows customized configuration.
The adjacent 498-seat auditorium features raked seating, a balcony, and a hydraulic lift pit underneath the substantial stage. The auditorium hosts dramas, dance recitals, concert bands, touring musicians and other cultural performances.
Local nonprofit arts organizations like the Ukiah Players Theatre and Ukiah Civic Light Opera Association produce shows in the well-equipped auditorium space. The lobby displays rotating exhibits spotlighting local artists.
Together, the conference hall and auditorium enable the Ukiah Civic Center to serve as the heartbeat for community events. The versatile, modern facilities cater to diverse entertainment and civic needs under one roof.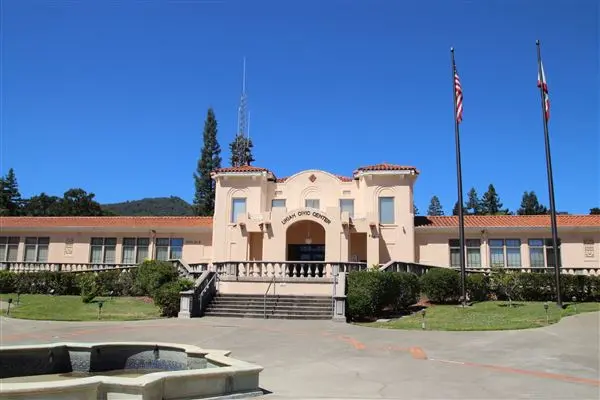 Top Restaurants
Ukiah boasts an array of eateries to satisfy any palate. The area's farms and vineyards provide fresh, seasonal ingredients that talented chefs then transform into delectable dishes. This list covers Ukiah's top restaurants for savoring the region's flavors.
Oco Time Japanese Restaurant
For exquisite sushi and Japanese fare, head to Oco Time. Their masterful chefs craft inventive specialty rolls and perfectly prepared sashimi. The sake list offers over 100 varieties to complement your meal. The sleek, modern ambiance provides a refined yet relaxed dining experience.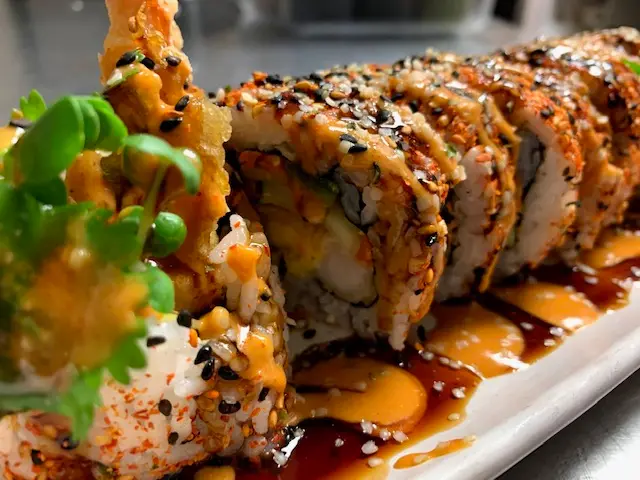 Patrona Restaurant
Farm-to-table cuisine shines at Patrona, which sources from local purveyors like Green Uprising Farms. Menus shift with the seasons, but standouts include their velvety squash bisque, roasted duck breast with blackberry glaze, and vanilla bean panna cotta. The Wine Spectator-awarded wine program provides ideal pairings.
Ukiah Brewing Company
For pub grub and house-brewed beers, this gastropub hits the spot. Kick back on the patio for happy hour or belly up to the bar to watch sports on their big screens. They're known for loaded burgers, hand-tossed pizzas, and hearty appetizers like beer cheese pretzels and sticky ribs.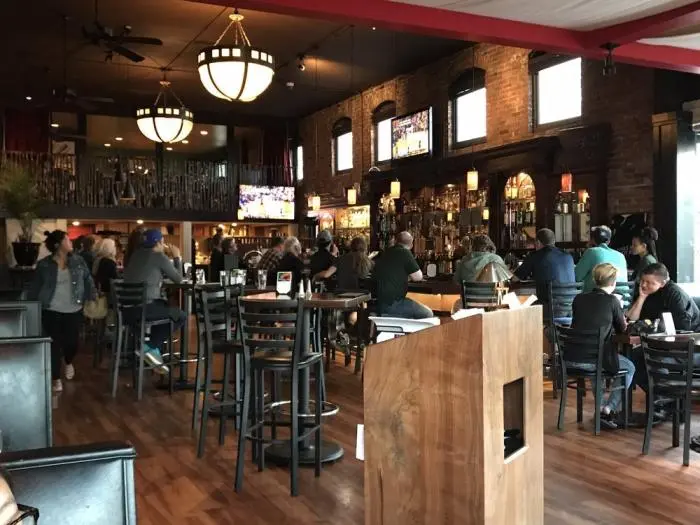 Aqua by Waterstreet
Waterstreet's upscale sister restaurant, Aqua tempts with farm-fresh California cuisine and wines curated from Mendocino County vineyards. Don't miss the rainbow trout with quinoa pilaf, the duck confit flatbread, or the decadent truffle fries. Reserve a fireside table for a cozy ambiance.
Slice of Life
Ask Ukiah locals where to grab the best pizza and they'll point you to this beloved joint. Made from scratch dough, piled high with toppings, and fired in a blazing wood-burning oven, Slice of Life's generously sized pies never disappoint. Top picks include the Mediterranean with artichoke hearts, roasted red peppers, and feta and the Hawaiian with double pineapple.
Schat's Bakery & Cafe
Schat's baked goods are downright legendary, earning fans from across Northern California. Their most coveted treat is the sheepherder bread—a sweet, crunchy Dutch crunch. They also whip up apple fritters, bear claws, and shelves of cakes. Lunch includes stacked sandwiches on house-baked breads and bread bowls brimming with soup.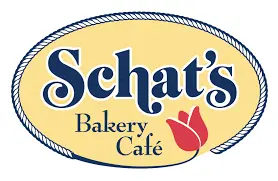 Cowlick's Ice Cream
Cowlick's eclectic ice cream flavors range from the nostalgic, like their let's-get-cereal flavor with marshmallows, to the utterly original, like chanterelle mushroom honey walnut. Vegan options are always available. Cool down with their sundaes, shakes, or take-home pints.
Ukiah Natural Foods Co-Op
Vegetarians and vegans delight in the Ukiah Co-Op's hot and cold buffet bar. Loaded with plant-based proteins like tofu and seitan, it's pay-by-the-pound for the ultimate bang-for-your-buck. Their deli also hosts a make-your-own sandwich bar. Everything is locally and ethically sourced.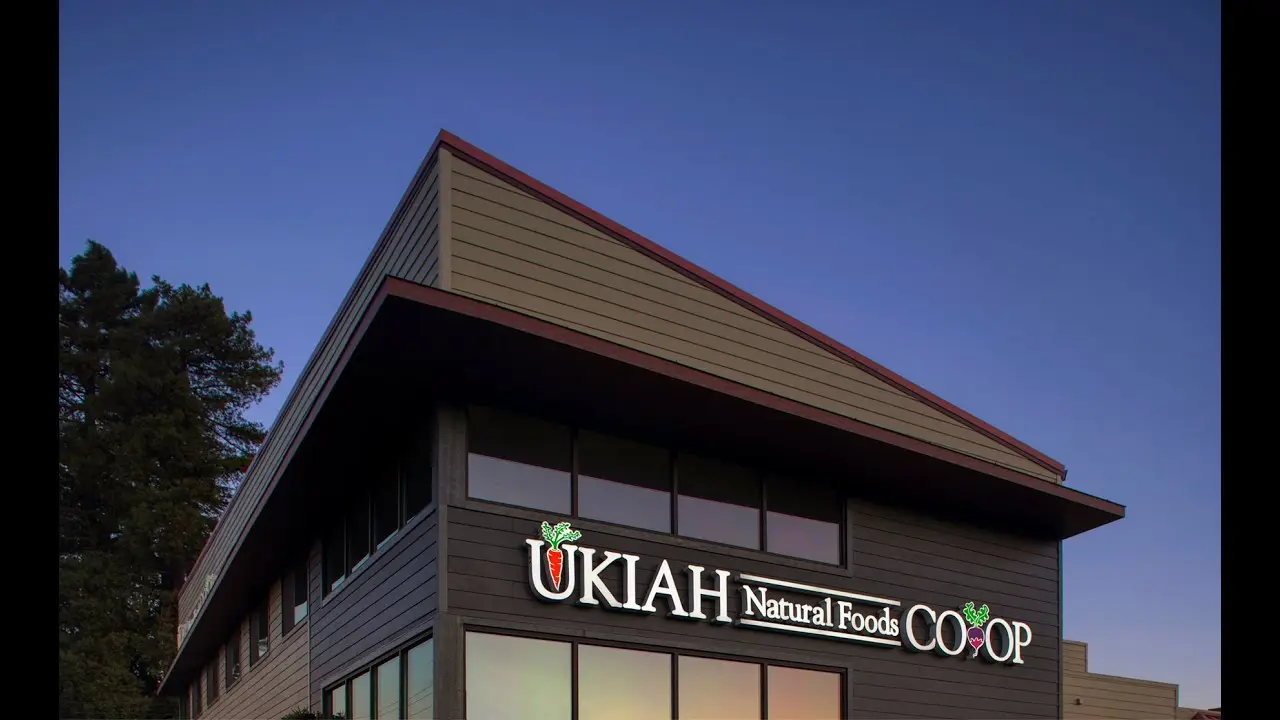 Barra of Mendocino
For fine dining focused on the sea, book a table at Barra. Chef Nicolas Montanez fuses Mediterranean and Latin American flavors, dishing up plates as exquisite as the vineyard views. Highlights include the seafood risotto and whole roasted fish. Extensive regional and international wine selections pair ideally.
Ukiah Brewing Company
No visit to Ukiah is complete without experiencing the city's booming craft beer scene. Ukiah Brewing Company operates the largest brewpub in town, pouring over a dozen of their home brews like the standout Huckleberry Hound Hefeweizen and expertly paired pub grub.
Butcher Shop Beer Garden & Grill
Butcher Shop offers 30+ craft beers on tap—many hyperlocal—in a relaxed beer garden setting. From IPAs to sours to stouts, beer lovers will discover new favorites. Soak them up with their grilled sausages, loaded fries, beer can chicken, and other BBQ fare.
North State Brewing
One of Ukiah's newest breweries, North State crafts juicy West Coast IPAs, crisp pilsners, and rich stouts frequently available only in their taproom. Choose from 16 rotating taps. Bar snacks include giant pretzels, pub mix, and charcuterie boards.
Mad Fritz Tap Room
Mad Fritz always has an award-winning line-up of craft beers from their Mendocino County brewery. Pull up a chair in their cozy taproom to sample small batch brews and cider. Bavarian pretzels with beer cheese make the perfect pairing.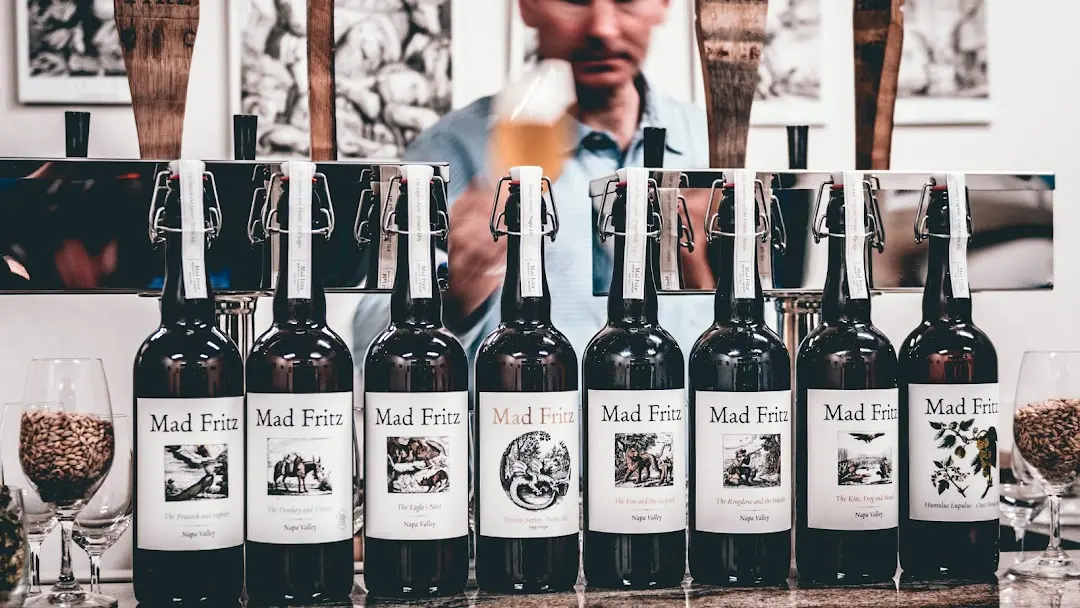 Lodging Options
Ukiah offers a range of lodging options to accommodate any preference and budget. Choose from scenic vineyards, storied inns, chain hotels, budget-friendly motels, and more. These selections represent the best lodging Ukiah has to offer visitors.
Discovery Inn
For affordable, no-frills lodging near downtown, Discovery Inn hits the mark. Rates often dip below $100/night for their tidy rooms equipped with WiFi, mini-fridges, microwaves, and work desks. Bonuses include an outdoor pool, guest laundry, and continental breakfast.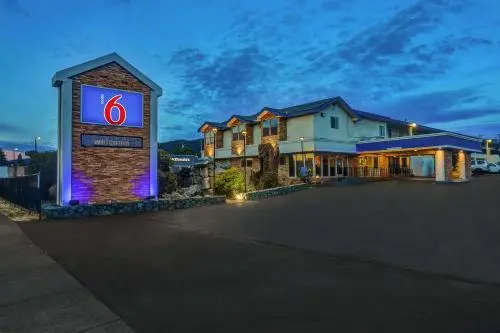 Ukiah Garden Hotel
This pet-friendly hotel provides clean, comfortable rooms just off Highway 101. King and queen rooms come equipped with WiFi, mini-fridges, and microwaves. Unwind in the hot tub and sauna or cook up a meal on one of the barbecues. Rates often fall below $100.
Brewery Gulch Inn
This boutique inn pampers guests with luxe amenities and bespoke details throughout its 11 rooms and suites. Each room has a gas fireplace and soaking tub. Rates include chef-prepared breakfasts, evening wine and cheese, and craft beer or cider. It's an indulgent experience.
Outdoor Activities
Ukiah's mild winters make enjoying the great outdoors possible, even in January and February. The area's parks and waterways entice visitors to bundle up and get active.
Lake Mendocino
Offering 72 miles of shoreline, this massive reservoir provides boating, fishing, hiking, biking, and leisurely picnicking opportunities. Pronghorn antelope, blacktail deer, and other wildlife also flourish here. Anglers can wet a line for bass, crappie, trout, and catfish.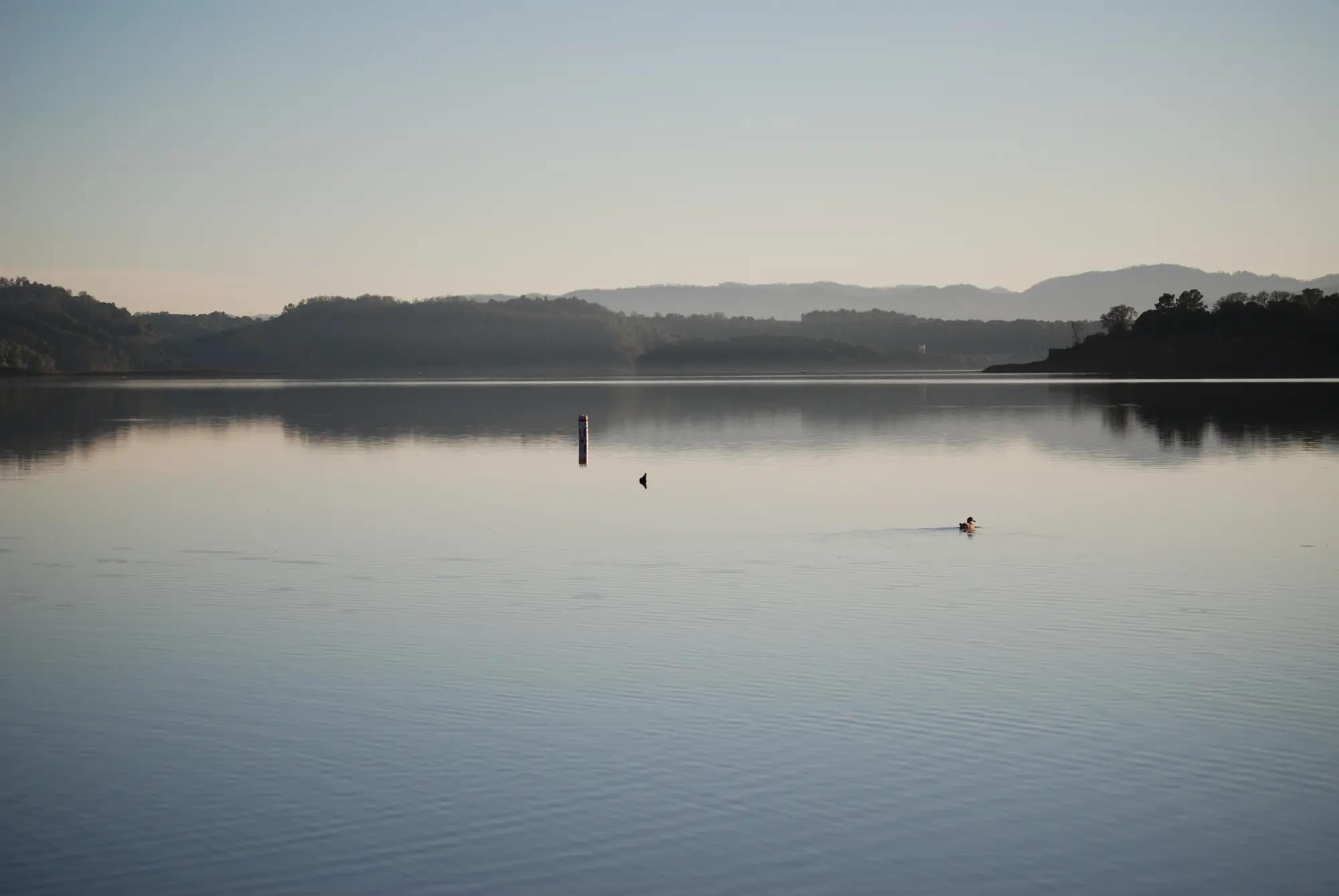 Russian River
Paddling down this storied waterway makes for a peaceful winter adventure. Rent a canoe or kayak and gently float along, taking in the ribbon of wilderness hugging the riverbanks. This stretch through Mendocino County provides an intimate experience with nature.
Montgomery Woods State Natural Reserve
Old-growth redwood groves flourish within this 2,743 acre reserve. Winter hikes here reward with emerald-green foliage, fog-shrouded trees, and moist, earthy air. Whispering pines, fir, and oaks complement the towering redwoods. Choose from several hiking trails that wind through the reserve.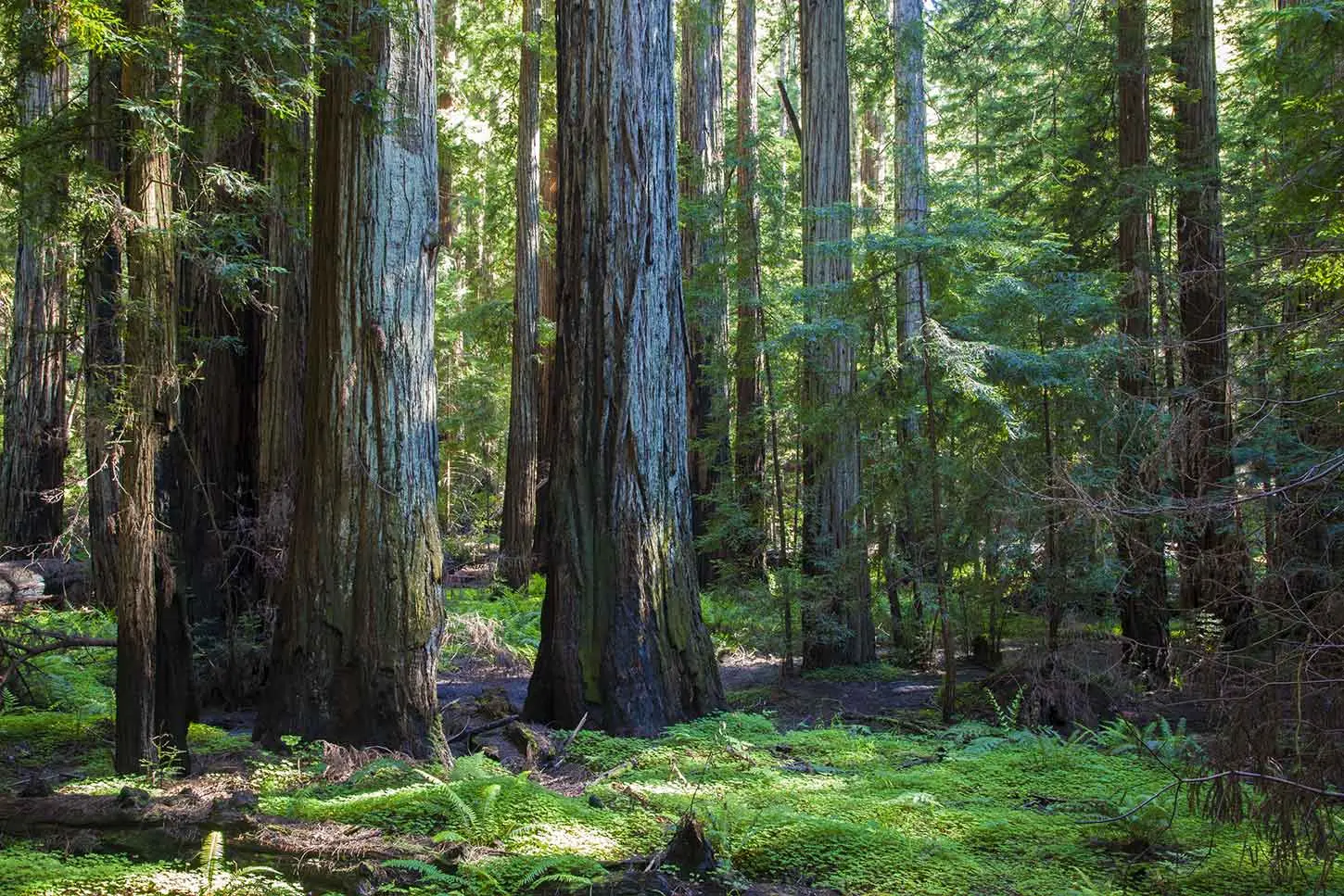 Lake Pillsbury
Located in the Mendocino National Forest, Lake Pillsbury offers pristine wilderness reachable by car. Activities include hiking, boating, and fishing for trout and bass. The surrounding forest features oak, pine, fir, and madrone trees. Bring a camera to capture waterfowl and wildlife.
Low Gap Park
Spanning 160 acres, this beloved community park contains tennis courts, sports fields, an 18-hole disc golf course, and playgrounds connected by scenic walking paths. Winter dynamos can burn energy on their pumped BMX track and skate park. Leashed dogs are welcome.
Todd Grove Park
Owned by the Army Corps of Engineers, Todd Grove Park hugs the shoreline of Lake Mendocino. It contains hiking and biking trails that tour the lake amid pine-oak woodlands. Winter fins lucky visitors rare solitude. Watch for mule deer and wild turkeys while exploring.
Ukiah Skate Park
Ukiah built this free concrete skate park for boarders and bikers of all ages and abilities. It features bowls, ramps, rails, stairs, and plenty of smooth terrain. Safety gear and a signed waiver are required. It offers a fun diversion for visitors and locals alike.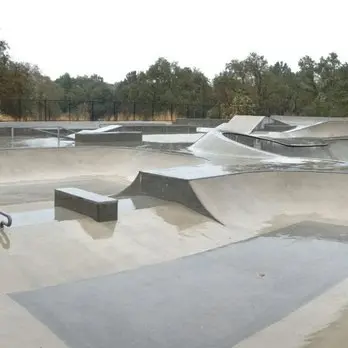 Wineries & Tasting Rooms
As the seat of Mendocino County's flourishing wine region, Ukiah provides easy access to dozens of vineyards and tasting rooms. The area's wineries specialize in organic, sustainable wines that reflect Mendocino's terroir.
Parducci Wine Cellars
Sustainability shines at America's first carbon-neutral winery. Parducci crafts small-batch, estate-grown wines notable for their balance and elegance. Schedule a complimentary tasting to sample their Pinot Noir, Petite Sirah, Sauvignon Blanc and more.
Nelson Family Vineyards
Fifth-generation farmers turned vintners, the Nelson family cultivates their estate vineyards organically. Their focused wine portfolio emphasizes Pinot Noir, Chardonnay, and aromatic whites like Riesling and Gewürztraminer. The tasting room provides picturesque vineyard views.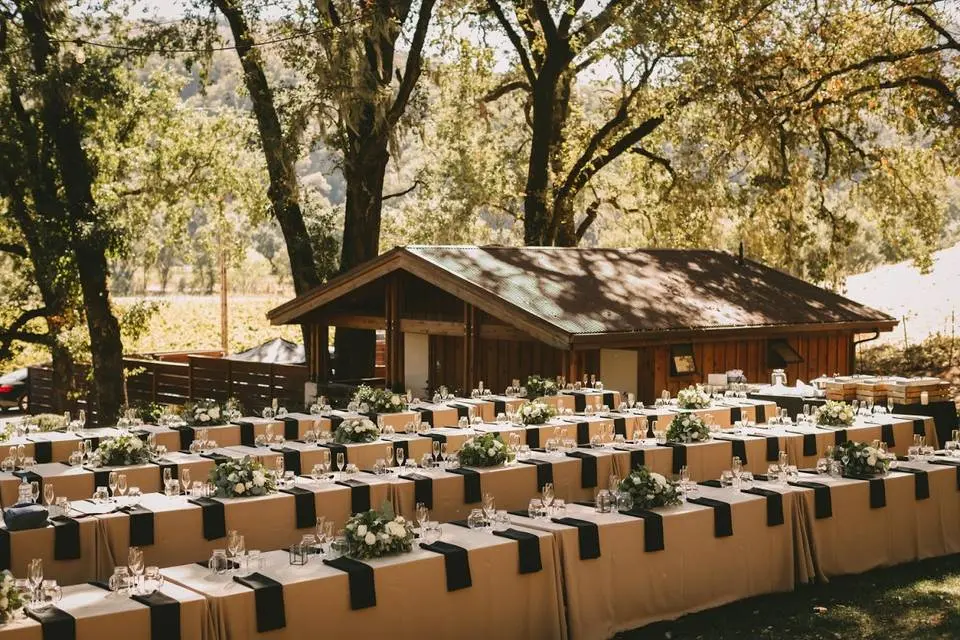 Graziano Family of Wines
Specializing in Italian varietals, Graziano bottles exceptional Pinot Grigio, Primitivo, Dolcetto, and Nebbiolo sourced from their organically farmed vineyards. Tasting appointments in their new event space include food pairings highlighting their wines' acidity and minerality.
Germain-Robin
Lauded for their brandy and liqueurs, Germain-Robin operates a distillery and tasting room in Ukiah showcasing their artisanal approach. Visitors can sample acclaimed apple and pear brandies, along with more unusual offerings like raspberry liqueur, aged absinthe, and pumpkin spice liqueur.
BARRA of Mendocino
BARRA focuses exclusively on wines from organic and biodynamic vineyards in Mendocino County and beyond. Reds like Pinot Noir and Cabernet Franc are showstoppers. Make reservations to enjoy a wine and chocolate pairing while soaking up vineyard views.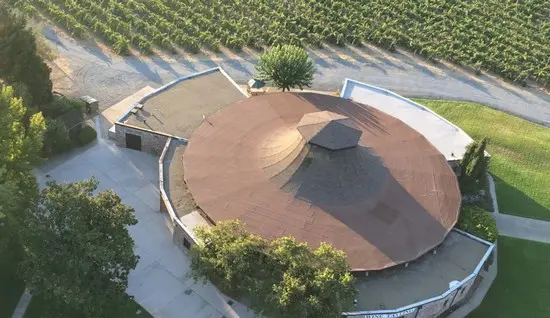 Saracina Vineyards
John Fetzer's pioneering spirit lives on at Saracina through their sustainably farmed wines and hospitality center. The tasting room blends modern yet rustic chic. Schedule a tour and elevated tasting experience to fully savor their venturesome blends and single-vineyard bottlings.
McNab Ridge Winery
Biodynamic and organic practices shape McNab Ridge's estate-grown wines.Their Petite Sirah and Cabernet Sauvignon earned acclaim at the San Francisco Chronicle Wine Competition. Bring a picnic and enjoy their scenic hilltop setting.
La Ribera Vineyards & Winery
Specializing in Mediterranean varietals like Tempranillo, Albariño, and Graciano, La Ribera bottles excellent wines crafted through sustainable practices. Knowledgeable staff guide visitors through the portfolio. Bocce ball, cornhole, and expansive vineyard views encourage lingering.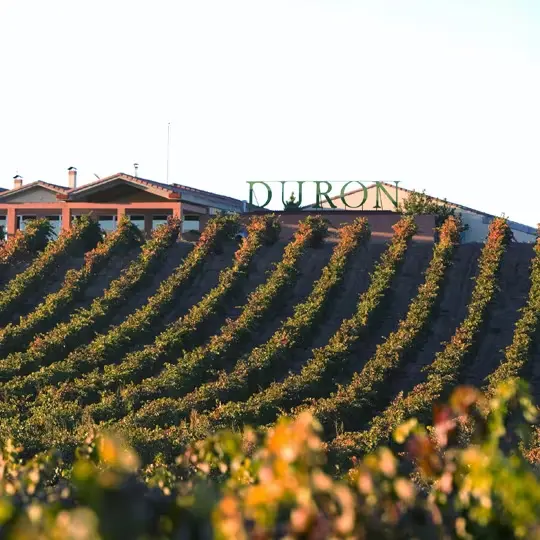 Jeriko Estate
Off the beaten path, family-run Jeriko Estate handcrafts Primitivo, Barbera, Sangiovese, and other Italian-inspired wines on their 12-acre vineyard. The tasting room exudes rustic charm and pours tastes directly from the barrel. Their wines pair beautifully with the wood-fired pizzas from their outdoor oven.
Testa Vineyards
Crafting wines from their biodynamically farmed vineyards since 2000, Testa focuses on heritage Italian grapes like Charbono, Dolcetto, and Carignane. Their tasting room in Calpella provides a rustic, welcoming setting to sample these food-friendly wines.
Conclusion
This comprehensive guide covers the very best ways for visitors to experience Ukiah's small town charm and abundance of natural beauty in wintertime. From historical attractions and cultural institutions to restaurants, lodging options, outdoor activities, and side excursions, Ukiah offers plentiful ways to fill an itinerary. With so much to see and do, Ukiah truly satisfies as a winter weekend escape or week-long getaway.