Things to Do in Westerly, Rhode Island on Vacation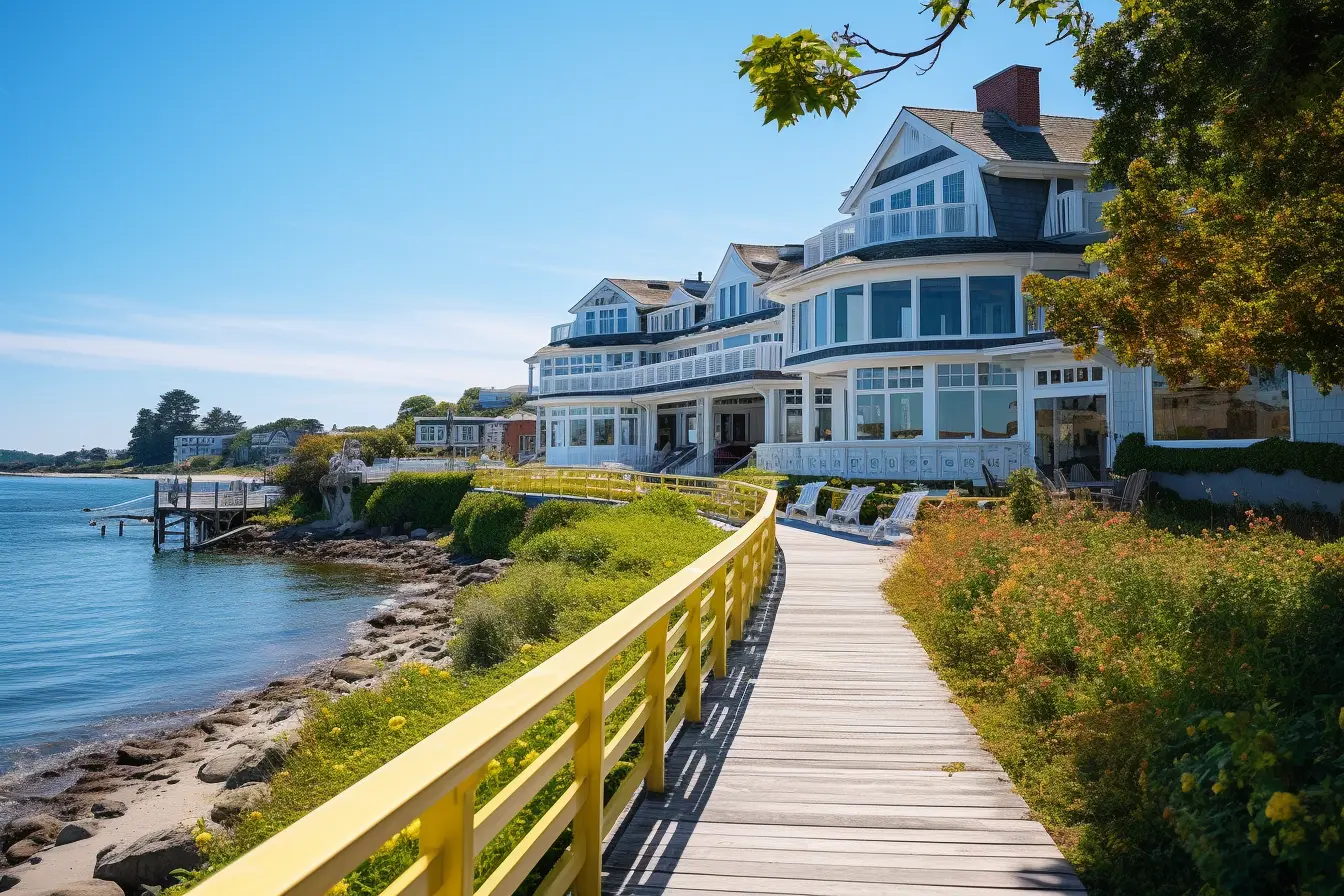 Nestled along the southwestern shores of Rhode Island, Westerly is a charming New England beach town that offers a tranquil escape from the fast pace of everyday life. With its pristine beaches, rich history, and small-town charm, this seaside destination has plenty to see and do for visitors of all ages and interests.
From exploring its iconic lighthouses and immersing yourself in local history at preserved historic homes, to spending a day at the beachcombing along breezy dunes, Westerly is teeming with one-of-a-kind experiences. Outdoor enthusiasts will find no shortage of activities to partake in, from kayaking along the Pawcatuck River to hiking wooded trails that meander through thousands of acres of conserved land.
Beyond its wealth of attractions, Westerly also boasts a vibrant food scene with farm-to-table fare, fresh seafood, and old-school diners serving up comfort classics. As the sun sets, the nightlife heats up with live music venues and craft breweries offering a taste of local flavor.
Whether you're planning a family vacation, couple's getaway, or traveling solo, Westerly has something for everyone. Here are some of the most memorable and significant things to do on a trip to this charming Rhode Island town.
Exploring Westerly's History and Architecture
With over 300 years of rich history, Westerly is filled with historic homes, buildings, and landmarks that offer a glimpse into the past. Strolling through this coastal community is like taking a walk back through centuries of architecture and the stories of those who shaped this seaside town.
Tour the Babcock-Smith House
One of the most noteworthy historic homes is the Babcock-Smith House located on Brook Street. Built in 1757, this stone ender house provides an authentic window into 18th-century life. The original period furnishings, including a cradle used by George Washington, transports visitors back to Revolutionary War times. Walking through its creaky wooden floors feels like stepping back in time to the 1700s.
Highlights include the keeping room with its massive cooking fireplace and bake oven, the Civil War era parlor, and a 1730s bedroom furnished with one of the oldest panel beds in America. Costumed guides demonstrate tasks like dip candle making and open hearth cooking using traditional tools, bringing scenes of daily colonial life alive.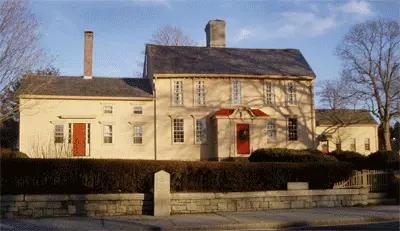 Marvel at Wilcox Park
No visit to Westerly is complete without an afternoon admiring the splendor of Wilcox Park. This gorgeous public park spans 45 acres of perfectly landscaped lawns, gardens, wooded groves, and tranquil ponds.
The park was gifted to the town in 1901 by Harriet Wilcox in honor of her late husband Stephen Wilcox, a prominent local businessman. She commissioned renowned landscape architect Warren Manning to design the grounds and its structures.
Strolling along the curving walkways, stone arch bridges, gazebos, and rhododendron plantings feels like traveling through a storybook scene. The park dazzles in spring when thousands of tulips burst into bloom around the central fountain.
Other notable features are the benches engraved with quotes of inspiration, a bronze World War I memorial dedicated to Westerly soldiers lost in battle, and a striking Civil War monument titled "Silent Sentinel". With its harmonious blend of horticultural beauty and striking architecture, it's no wonder Wilcox Park is listed on the prestigious National Register of Historic Places.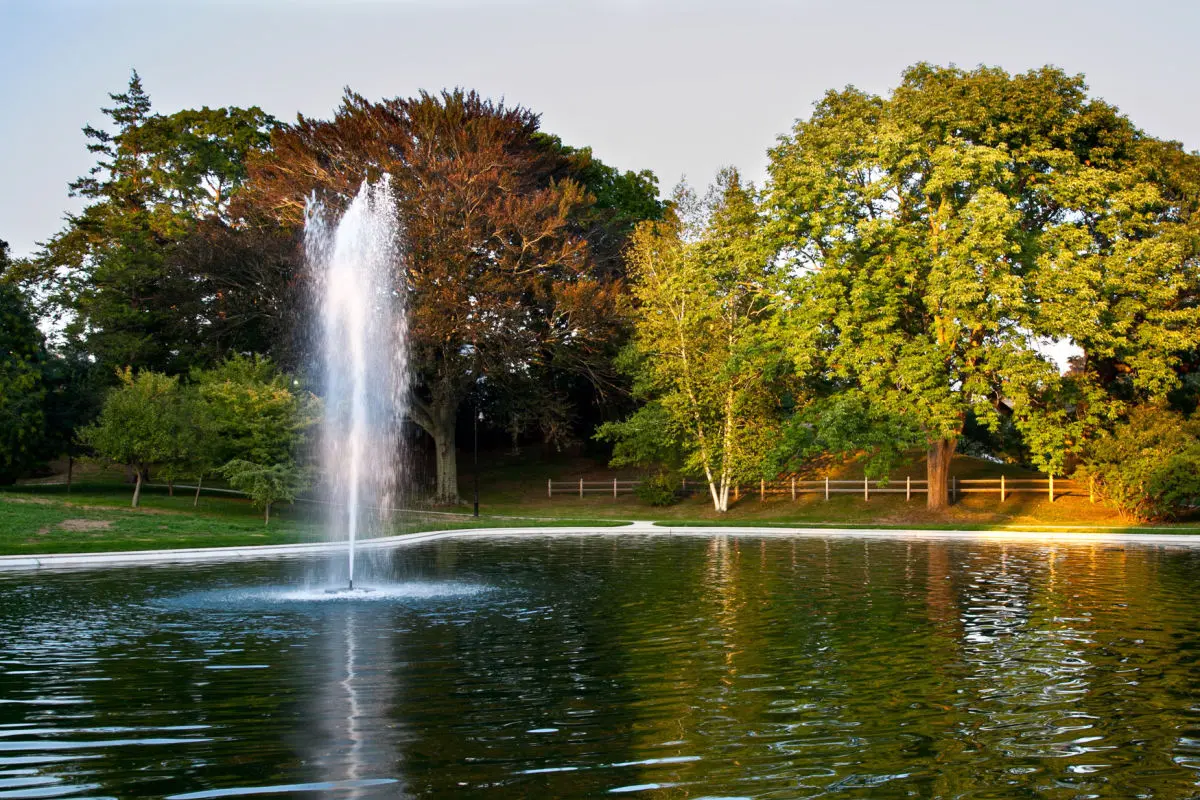 Appreciate Langworthy Public Library
Westerly's public library opened in 1910 thanks to a major donation by industrialist Andrew Carnegie. The elegant Renaissance revival building was designed by notable Providence architecture firm Murphy, Hindle & Wright.
The library's imposing facade showcases pristine white columns, arched windows, and a red tiled roof. Inside, the high coffered ceiling and Palladian windows of the reading room create a hushed, sophisticated atmosphere for enjoying a book.
Later additions like the children's room and auditorium seamlessly match the original style while expanding the library's services over a century later. Today residents and visitors alike still flock to this historic hub to admire its grand interior and expand their knowledge through the extensive collections.
Westerly contains many more architectural treasures waiting to be uncovered. Wandering its streets transports you through the evolution of styles from Colonial beginnings to stately 19th-century manors. Each building offers clues into the stories of past residents who contributed to the lasting legacies of their homes and public spaces.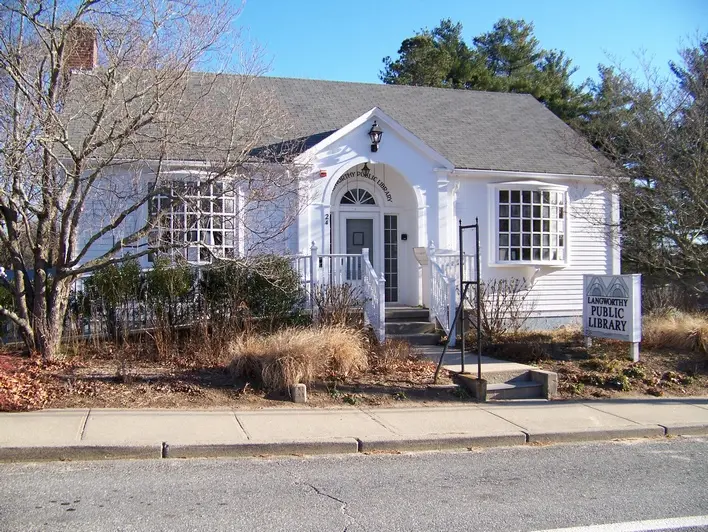 Experience Living History at Crandall House Museum
For an immersive journey into the daily life of past generations, visit the Crandall House Museum. This authentically preserved 18th-century farmhouse allows visitors to step back to Colonial times.
Costumed interpreters portraying members of the Crandall family demonstrate tasks and trades from the 1700s using traditional tools. Watch them cook over the open hearth, weave cloth on a loom, or mold bullets and candles. Children can try their hand at games popular in the Colonial era like Graces and cup and ball.
The museum also holds seasonal events like reenactments of Candlemas, wool washing day, and the harvest home. Through sights, sounds, and hands-on activities, the Crandall House ignites imaginations and brings Westerly's early history alive.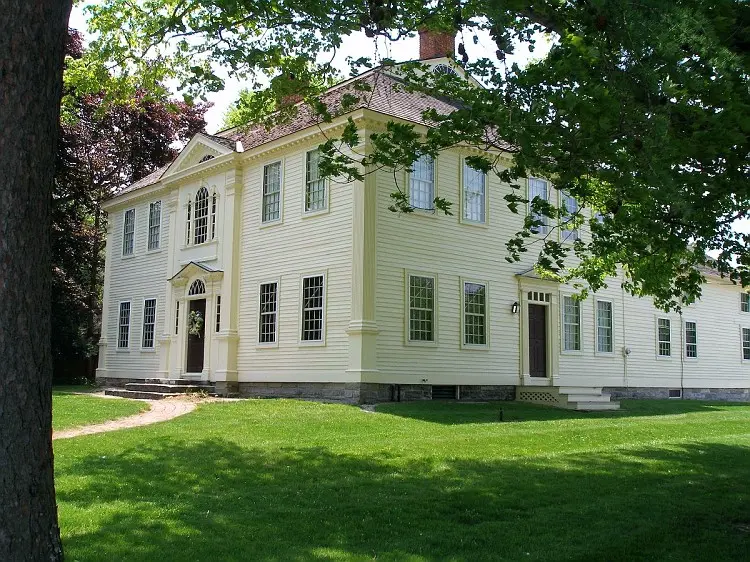 Discover Westerly's Roots at the Armory
What was once a National Guard armory now serves as the Westerly Armory museum, showcasing the culture and heritage of this seaside community. Fascinating permanent exhibits delve into the area's indigenous roots, seafaring heritage, and granite mining legacy.
Authentic artifacts like arrowheads, harpoons, and drills join historical photos, murals, and interactive displays in illustrating Westerly's past. Visitors can view a reconstructed 1800s blacksmith shop and learn native Narragansett words from an audio recording. Kids love trying on a Downeaster oilskin coat, caulking oakum, and operating the actual pump of a granite quarry.
Don't miss the moving 9/11 Memorial honoring Westerly residents lost during the attacks on the World Trade Center. The Armory provides an illuminating overview of this coastal town's fascinating history from prehistoric times to the 21st century.
Marvel at Westerly's Oldest Lighthouse
Perched on the rocky outcroppings of Watch Hill Point, the Watch Hill Lighthouse stands as an icon of Westerly's nautical heritage. First lit in 1808, its towering 35-foot red brick tower still helps mariners navigate the treacherous waters of Fishers Island Sound today.
Climb to the top for panoramic views across Little Narragansett Bay. The adjacent keeper's house now contains a museum with artifacts spotlighting Watch Hill lighthouse keepers through the generations. Their critical duties and sacrifices are brought to life through photographs, journals, equipment, and more.
As the oldest surviving lighthouse along Rhode Island's entire coastline, Watch Hill Lighthouse exemplifies the vital maritime legacy of Westerly and the guiding role it continues to play for seafarers today.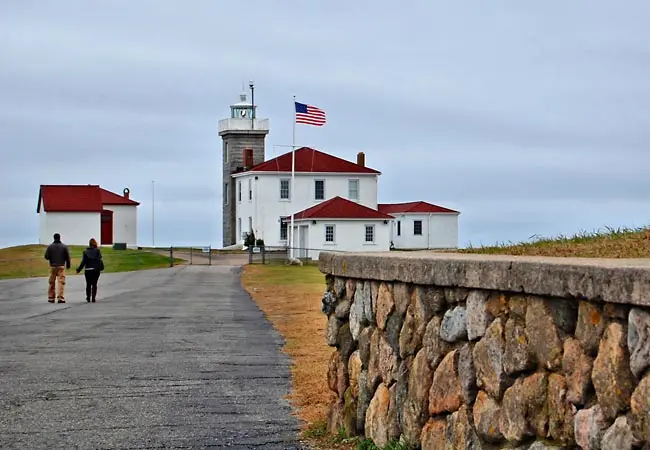 Enjoy Family Fun at Westerly Town Beach
For a quintessential day at the shore, head to Westerly Town Beach. Conveniently located right downtown, this sandy oasis along the Pawcatuck River provides calm, shallow water perfect for kids.
Parents can relax on the beach or grassy areas while watching their little ones splash safely along the roped-off swimming area. Arrive early to secure one of the 300 parking spots, which fill up fast at this beloved locals' gathering place.
The adjacent playground with climbing structures is another popular spot where children can burn off energy. Volleyball nets, horseshoe pits, and a basketball court offer fun for all ages. Cool off with a trip to the snack bar for ice cream, hot dogs, and cold drinks on hot summer days.
Fly Kites Along Weekapaug Beach
For ideal kite flying conditions, head to the west end of Weekapaug Beach. Its wide open space and steady winds sweeping off the Atlantic make it a top spot for stunt and sport kites to soar and dive.
Bring your own kite or pick one up at a local shop like Kite Life just down the road. Help first-timers get their kites airborne, then watch them dip and arc across the blue sky. More experienced kite flyers can attempt challenging tricks and formations.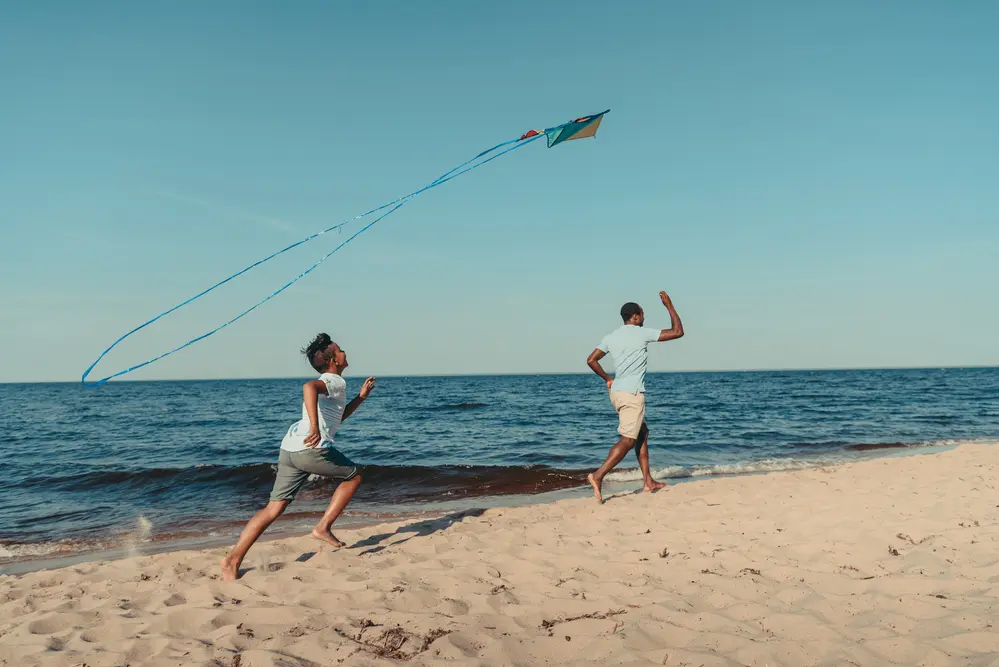 While kids test their kites, adults can enjoy gorgeous views of the bird-filled salt marshes surrounding Weekapaug Cove. At the end of long flight strings, boldly-patterned kites dance high above the Rhode Island shoreline.
Outdoor Adventures
Surrounded by beaches, rivers, marshes, and forests, Westerly is a recreational wonderland. From kayaking to fishing to hiking, enjoy the area's natural splendor and abundance of open space through these exhilarating activities.
Paddle Along the Peaceful Pawcatuck River
For a relaxing outdoor paddle surrounded by natural beauty, head to the Pawcatuck River. This tranquil river flows gently from Worden's Pond 12 miles downstream to Little Narragansett Bay, providing an ideal spot for kayaking, canoeing and even stand up paddleboarding.
Launch your vessel from canoe or kayak launch sites like the Potter Hill Canoe Access. As you glide over the smooth glassy waters, take in serene woodland scenery. Ospreys sweep overhead while great blue herons stand sentinel along the wooded shoreline. Painted turtles may poke their heads up to greet paddlers drifting by.
The Pawcatuck provides a peaceful, mostly flatwater experience suitable for beginners and families with kids. More experienced paddlers can venture farther downstream toward Rhodes Point and the bay. Guided tours are also available through outfitters like Osprey Sea Kayak Adventures based in Westerly.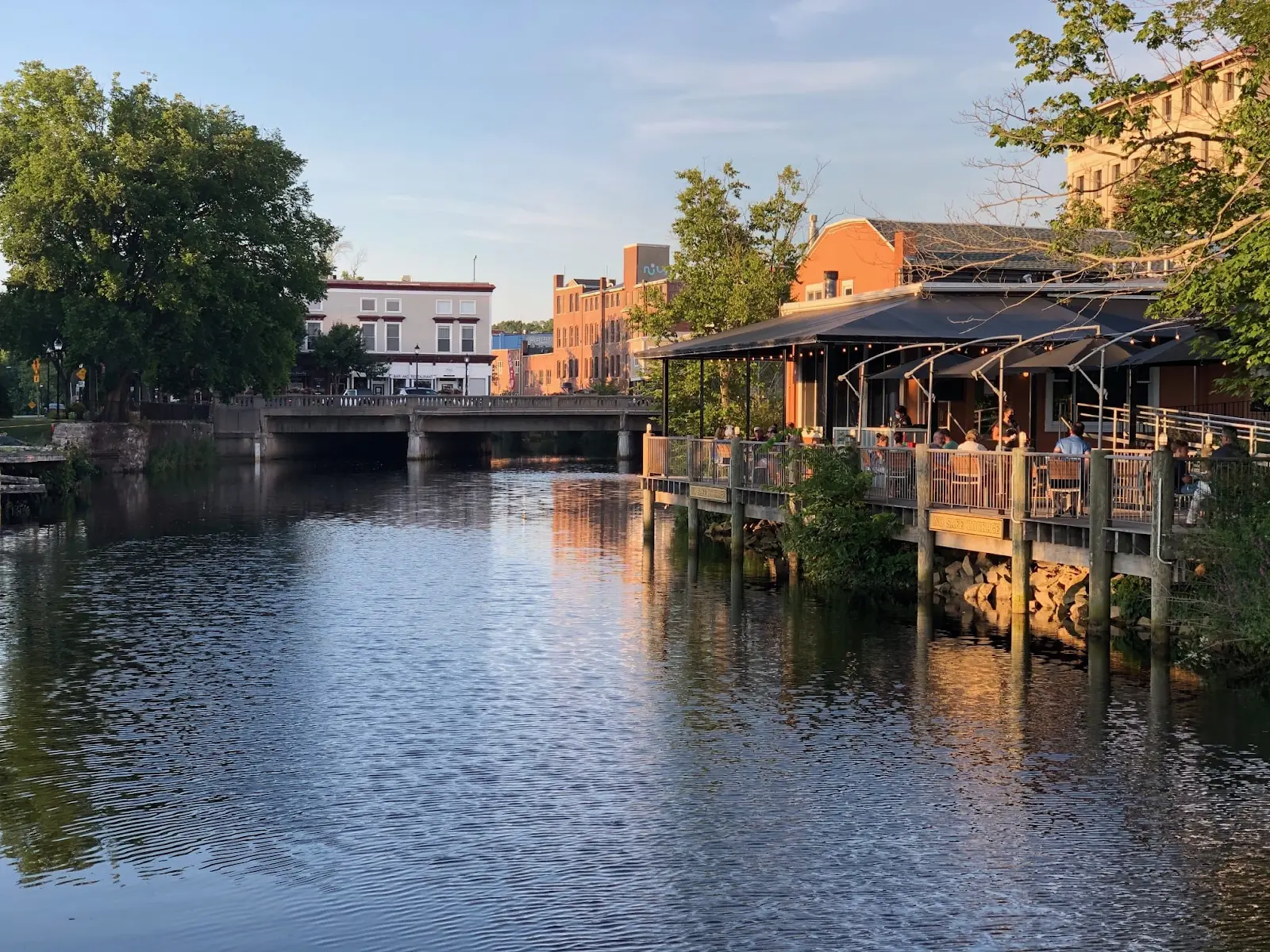 Pack a picnic to enjoy lakeside at one of the scenic rest stops along the Pawcatuck's bends. The put-in near the scenic Bradford Preserve makes an ideal lunch stop. Let the natural tranquility wash your stress away as hermit thrush songs echo through the trees.
With its constant tranquil flow, abundant wildlife, and natural splendor, the Pawcatuck River offers the quintessential Rhode Island paddling escape right in Westerly's backyard.
Fish the Scenic Vistas of East Beach Pond
Just off Shore Road lies East Beach Pond, a lesser-known freshwater fishing spot surrounded by postcard-worthy vistas. Its quiet waters are stocked with prized catch like largemouth bass, yellow perch, bluegill, and chain pickerel.
The western and southern sandy shorelines offer ample room for anglers to cast lines. Nearby trees provide shade, or arrive early to snag one of the few picnic tables. Novices will appreciate the easy access and space to learn without tangled lines from neighbors.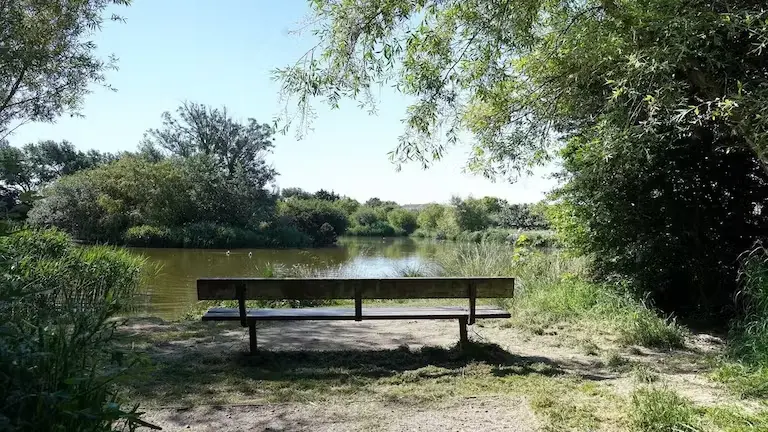 Parking is plentiful in the large lot right off Atlantic Avenue. From there, it's a short walk along mowed paths leading down to the water. No boat required – simply hike in and start fishing! An on-site bait shop provides anything you forgot like extra tackle, line, or worms.
Pedal Along the William C. O'Neill Bike Path
For a scenic coastal bike adventure minus traffic, hop aboard the William C. O'Neill Bike Path in Weekapaug. This dedicated 6.8-mile paved trail offers a smooth, relaxing ride along the rugged southern Rhode Island shoreline.
The bike path follows an abandoned railroad track route parallel to Shore Road. Its mostly flat terrain coupled with separated bike lanes makes for a leisurely outing suitable for all ages. Ride east to west starting from the Weekapaug Breachway.
As you pedal, enjoy sweeping views across marshes and coves surrounding Point Judith Pond. Stop to spy ospreys circling their giant nests atop manmade platforms. Breath in the refreshing ocean air at scenic outlooks.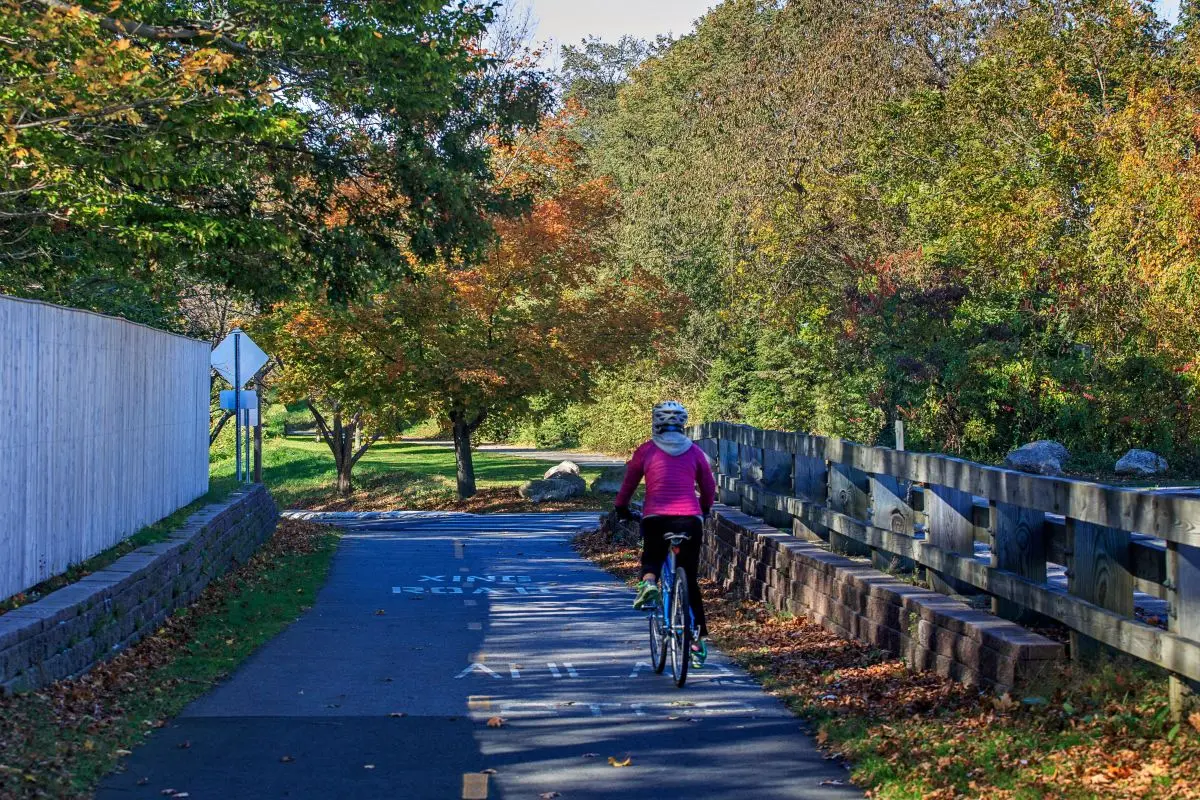 The trail deposits riders right at the historic Watch Hill Lighthouse, an iconic New England beacon. On warm days, cool off with an ice cream cone in Watch Hill village before cycling back.
Commemorating a late congressman, the William C. O'Neill Bike Path highlights the native splendor of Rhode Island's shoreline. Its route also connects to the East Coast Greenway and other local trails for miles more to discover on two wheels.
Kid and Family Fun
In between beach days and sightseeing, Westerly has lots of family fun to be had to keep kids smiling all vacation long. From playgrounds to mini golf to hands-on museums, enjoy these interactive activities together.
Make a Splash at Atlantic Beach Park
Nestled beside the golden sands of Misquamicut State Beach, Atlantic Beach Park packs tons of family fun into one action-packed oceanside destination. Kids can race down waterslides, brave the Wibit obstacle course, or simply splash freely in the surf.
The centerpiece is the large water park with multistory waterslides twisting and turning like rollercoasters. Little ones have their own mini slide area for safe splashing. Take on the challenge of walking across floating lily pads and balance beams on the Wibit course.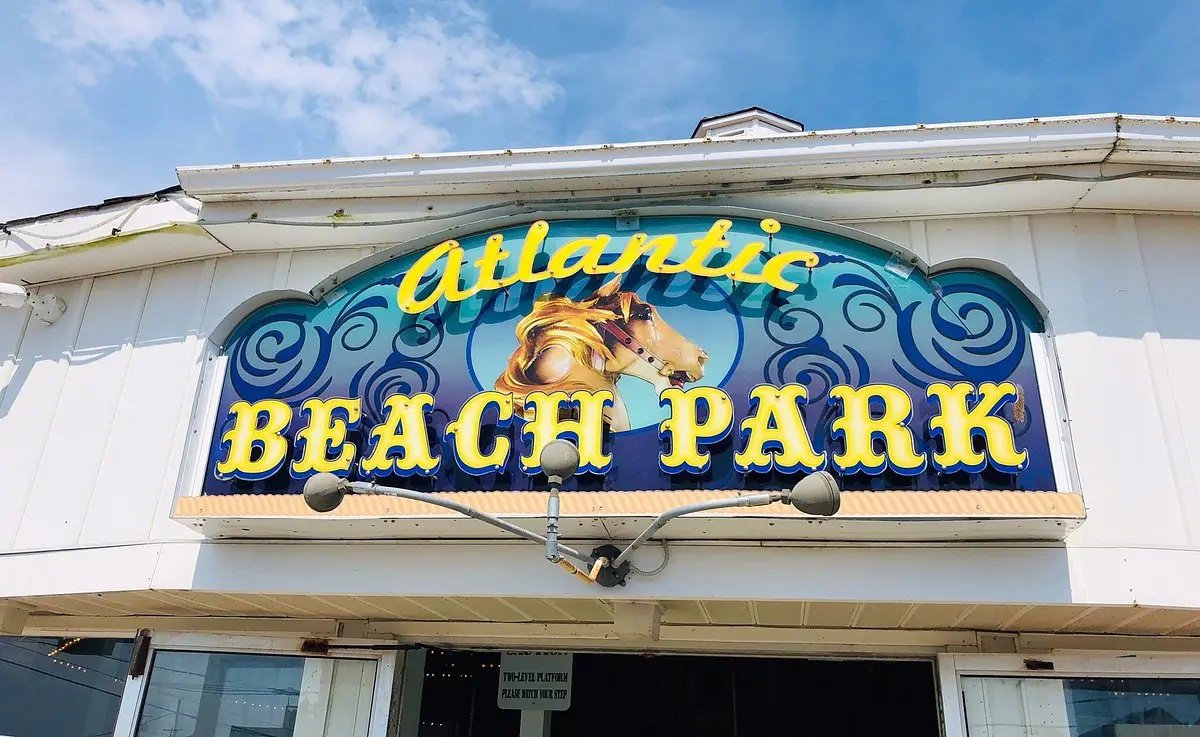 When kids need a break from the water, hit up the old-fashioned arcade housing Skee-Ball, classics like PacMan, and redemption games. Grab a snack at their concession stand stocked with pizza, hot dogs, and saltwater taffy. Outside, a playground with swings and jungle gym offers another spot to romp.
Special events like movie nights under the stars and sand castle contests keep the summer fun going well into the evening. With endless amusements all within view of the beach, Atlantic Beach Park is a family vacation hot spot.
Bowl Strikes on Family Fun Day
For families looking to unplug and enjoy time together, League Bowling alley offers indoor fun just steps from Misquamicut Beach. Their modern facility houses 28 bowling lanes ready for friendly competitions and kids' birthday parties.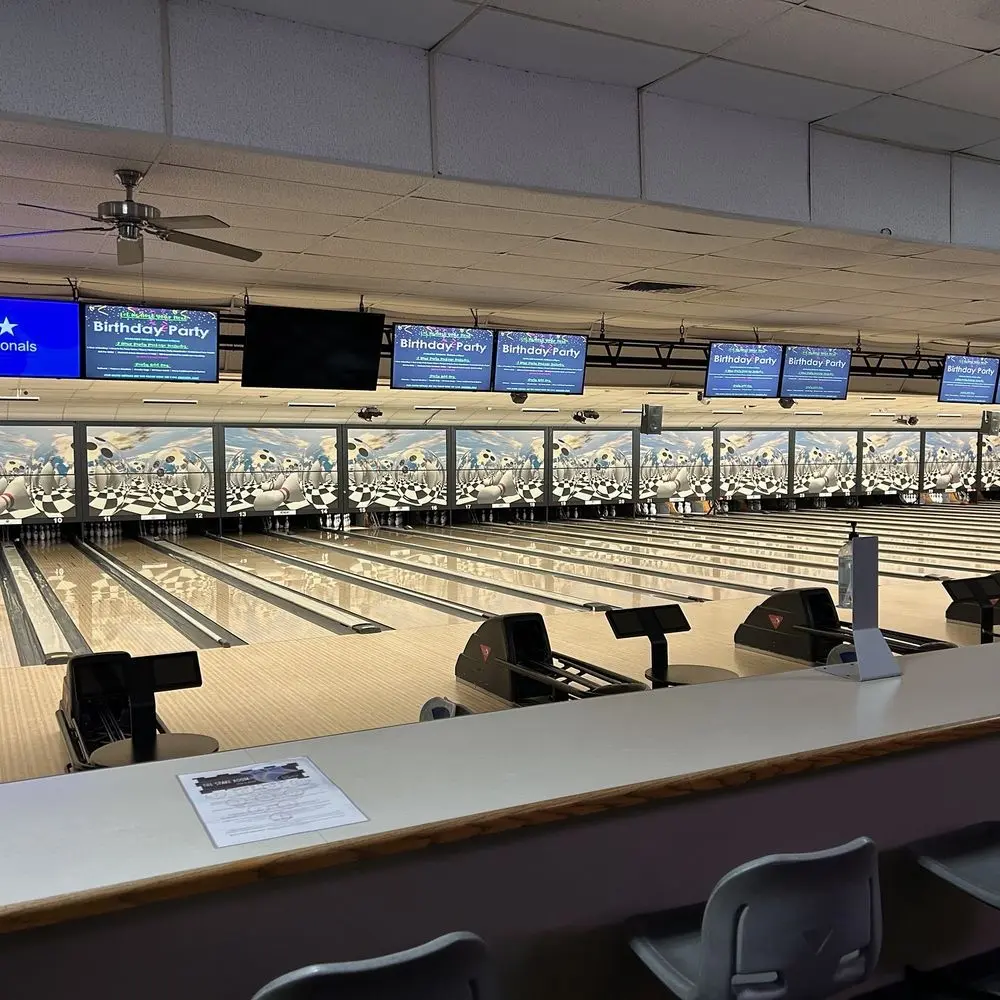 Bumpers allow little ones to join in the bowling action and hit pins no matter their skill level. Ramps are also available to assist young bowlers. Kids can play arcade redemption games when taking a break from the lanes.
Adults will appreciate the full bar and restaurant serving classic bowling fare like wings, pizza, burgers, and nachos to fuel the fun. Gather the whole crew for bowling and bites in a lively, family-friendly atmosphere.
Beyond open bowling hours, League offers glow-in-the-dark Cosmic Bowling nights on weekends and weekday afternoon specials for younger kids. Good old fashioned bowling makes for quality bonding time with the whole family.
Golf the Ocean Course at McGovern's Mini Golf (400 words)
Just across the street from Misquamicut's sandy shores sits McGovern's, a classic family-owned miniature golf course surrounded by the dunes. Kids and adults will love navigating their creative 18-hole ocean-themed layout.
Painted surfboards mark each hole, ranging from straight shots to ones with amusing obstacles. Windmills, lighthouses, and even a giant faux shark adorn the course. Choose from three hole paths ranked easy, medium, and hard.
Younger kids delight in surprises like the Helter Skelter hole with its twisting tube tunnel. The Cape Cod Hole offers a tricky over-the-water tee shot. End at the 18th hole marked by a towering replica of Block Island's Southeast Light.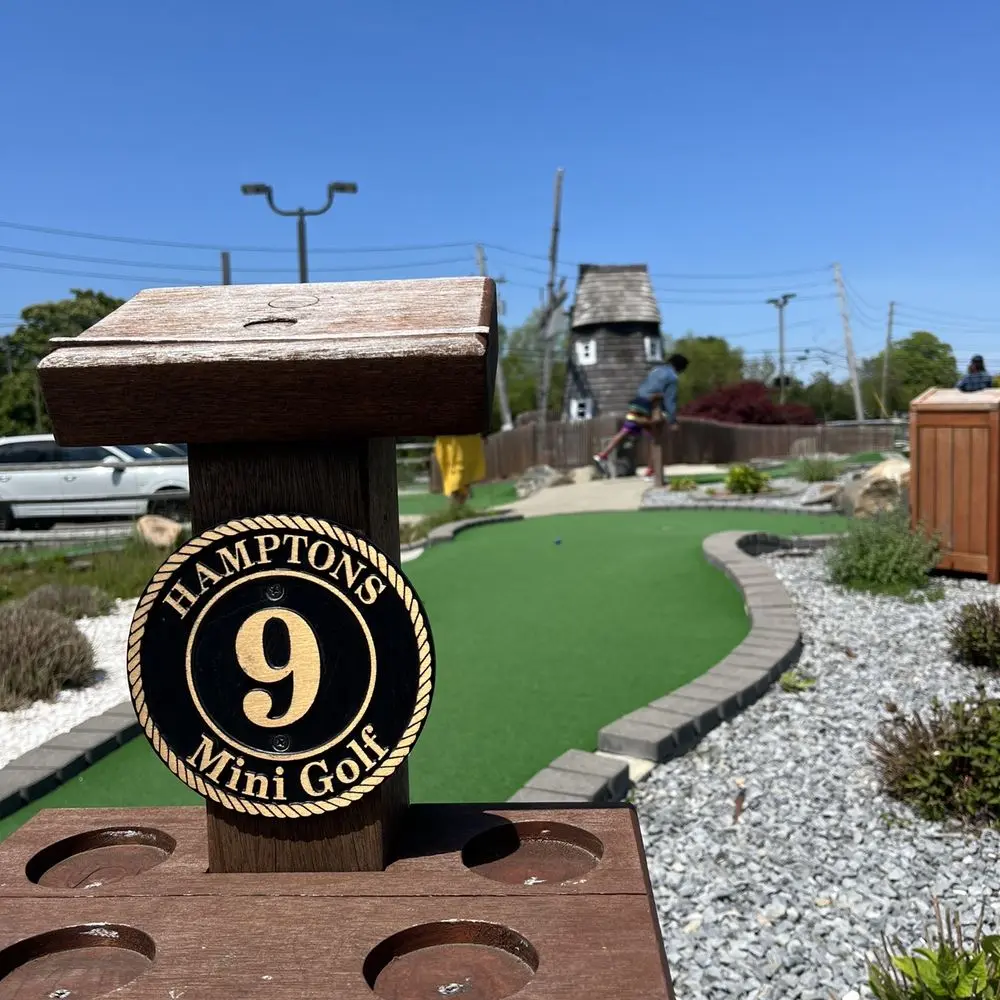 Open seasonally from spring through fall, McGovern's mini golf offers an affordable and engaging family activity to enjoy after a beach day. Kids can refuel on snacks like popcorn, slushies, and cream pops from their old fashioned stand before continuing the fun. A few rounds of putt putt golf make for a memorable seaside experience.
Get Hands-On at Biomes Marine Biology Center
For an up-close introduction to local marine life, visit Biomes Marine Biology Center located right on McCurdy Road. This hands-on center lets kids discover the amazing diversity of animals inhabiting the nearby Atlantic Ocean and estuaries.
Interactive exhibits feature live animals like horseshoe crabs, sea stars, hermit crabs and spider crabs that kids can gently touch. Gaze at moon jellies rippling through the water or leopard sharks gliding by in the shark tank.
Learn how research biologists tag and track sharks and rays in the wild. Stand inside a replica whale heart and listen to its beating. Exciting programs allow kids to feed squid to fish or become an aquarist trainee caring for animals.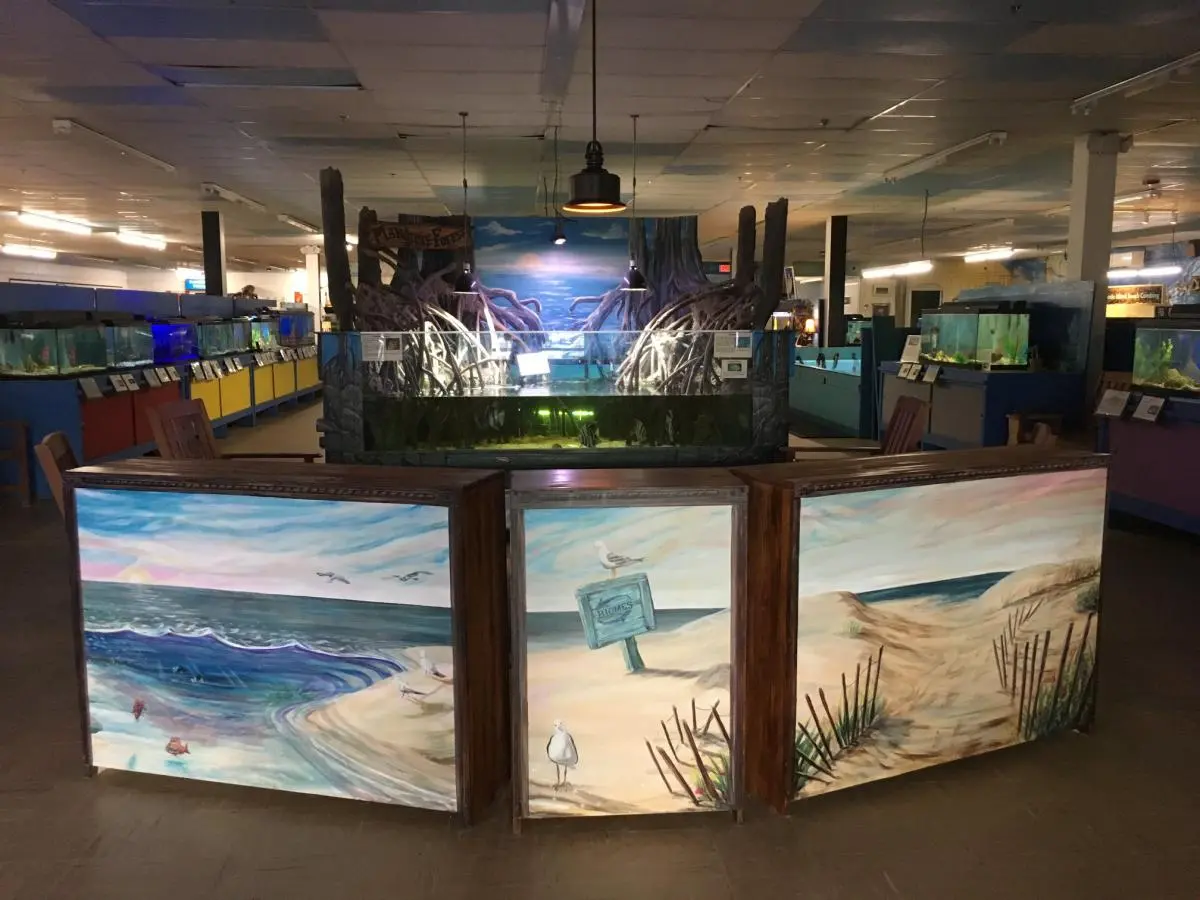 Biomes' knowledgeable marine science educators engage curious young minds through experiential learning. Budding ocean enthusiasts come away inspired to protect the aquatic world. Visiting this one-of-a-kind Rhode Island center makes for an unforgettable educational adventure.
Bring the Kids to Wilcox Park
Beyond appreciating its beautiful design, Wilcox Park also offers plenty of space for kids to play. Children love climbing on the cannons and running through the open fields. There are also several playgrounds, including one just for toddlers. After burning off energy, relax by the duck ponds and lush gardens.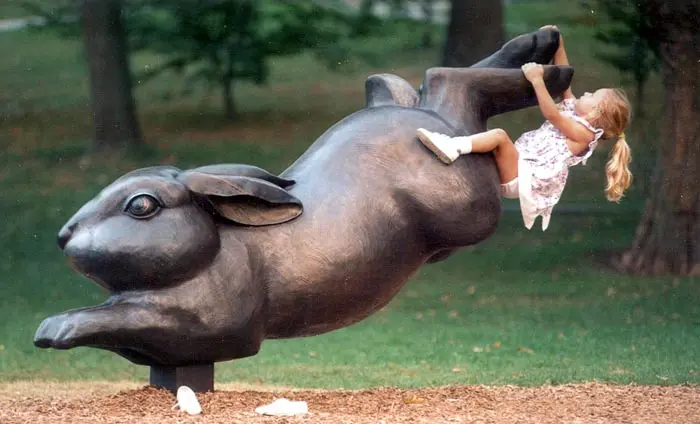 Culinary Experiences
From hometown diners to upscale eateries, Westerly's dining scene impresses with fresh seafood, farm-to-table fare, and plenty of local flavor. Enjoy a memorable meal at these highly rated establishments.
Enjoy Fresh Seafood with a View at The Weekapaug Inn
Originally built in 1899, the Weekapaug Inn is the crown jewel of Westerly accommodations and dining. From the luxurious inn, stroll out to their coastal fine dining restaurant for impeccably presented dishes starring locally caught fish and seafood. Sunsets enjoyed from their clifftop patio are unforgettable.
Experience Farm-to-Table Dining at The Cooked Goose
For a cozy dinner, snag a table at The Cooked Goose set inside a converted Arts and Crafts home. Their inventive New American menu celebrates hyper-local ingredients from small farms and fisheries across Rhode Island. Don't skip dessert like their signature s'mores bread pudding.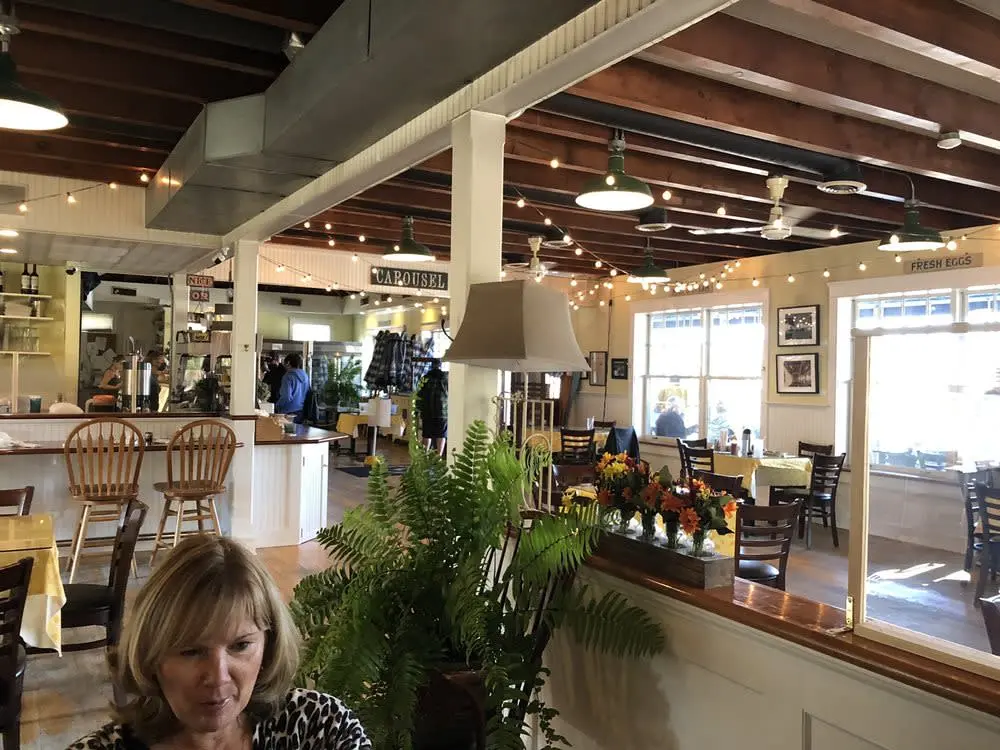 Grab Classic Comfort Food at Olympia Tea Room
Operating since 1927, the Olympia Tea Room is the oldest restaurant in town. Their old-fashioned diner ambiance and made-from-scratch comfort classics stand the test of time. Belly up to the counter for meatloaf, pot roast, and other hearty portions served with a smile.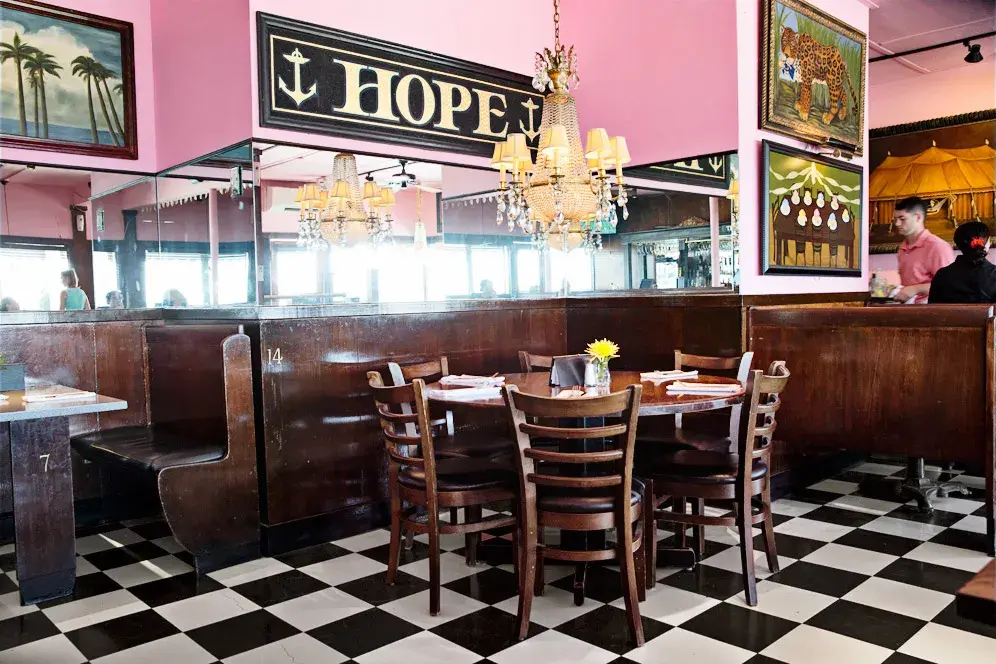 Sip Local Brews at Gray Sail Brewing
After a day of adventures, unwind with a flight of craft beer at Gray Sail. This family-owned brewery conjures up IPAs, ales, and lagers in a diverse range of styles, many featuring local ingredients. Tour the brewing facility then stick around for live music and lawn games in their beer garden.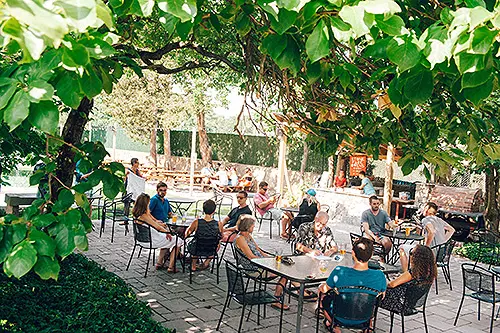 Places to Stay
From historic inns to budget-friendly motels, Westerly offers a variety of accommodation types to match your vacation style and budget. Here are some top-rated lodging options for couples, families, and solo travelers.
Find Rustic Charm at the Blue Shutters Beachside Inn
Just steps from Misquamicut State Beach sits this charming oceanfront inn. Rooms feature quaint cottages themes with painted shutters, wicker furniture, and antique touches. Start your day with an ocean view breakfast before hitting the beach out back.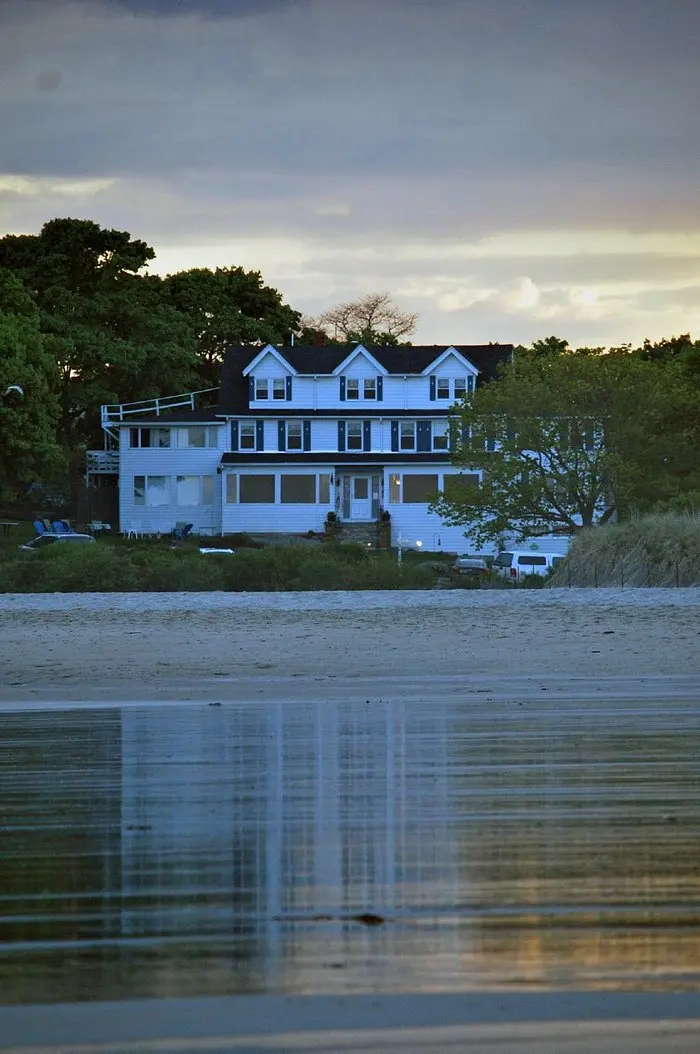 Relax at Sand Dollar Inn & Suites
Spread over 7 acres along Atlantic Avenue, Sand Dollar Inn provides proximity to the beach paired with amenities like a heated outdoor pool, fitness center, and complimentary continental breakfast. Affordable rates make it a top choice for families looking for space to spread out.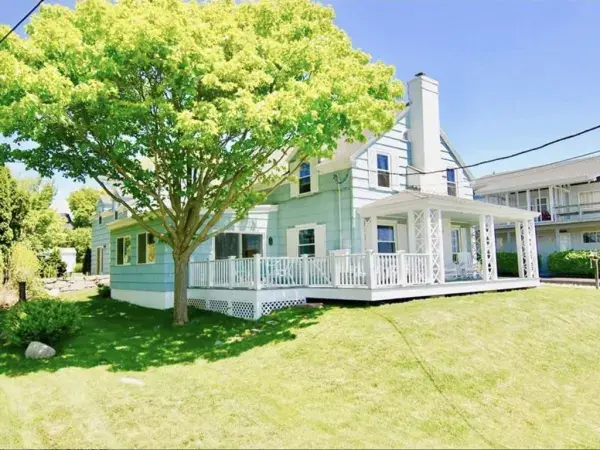 Experience Victorian Elegance at The Ocean House
For the ultimate luxury stay, book a room at the iconic Ocean House overlooking the Atlantic. This stately yellow Victorian-style resort transports guests back to another era with its classic decor, farm-to-table dining experiences, and impeccable service.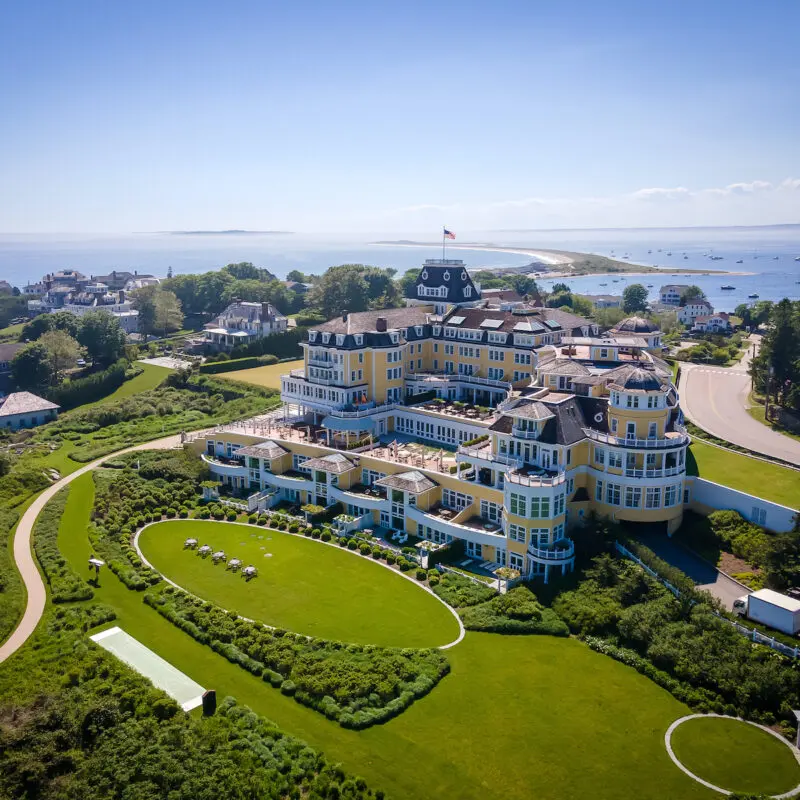 Stay on the Water at Pleasant View Inn
Nuzzled on the banks of the Pawcatuck River, the Pleasant View Inn offers scenic waterside accommodations away from beach crowds. Guest rooms feature private balconies and fireplaces to enhance relaxation during your stay. Their outdoor saltwater pool is another highlight.
Rest at Atlantica Motel
Just steps from Misquamicut Beach, Atlantica Motel offers prime access to the shoreline at wallet-friendly rates. Standard rooms are simply furnished with two beds and mini fridges. For more space, book a suite with a king bed, living area, and kitchenette to save on dining out. Their outdoor pool provides another perk.
No matter your travel style or budget, Westerly has a delightful blend of lodging options that make an ideal home base while exploring this charming coastal community.
Conclusion
With its miles of beautiful beaches, rich history, and wealth of recreational opportunities, Westerly provides the quintessential New England coastal getaway. The town strikes the perfect balance between peaceful tranquility and plenty of family fun. Outdoor enthusiasts will find their bliss exploring Westerly's hiking trails, waterways, and open spaces while history buffs can immerse themselves in centuries of captivating heritage. Kids delight in mini golf, waterslides, and museums tailor-made for their age.
When you've worked up an appetite, Westerly's dining scene impresses with fresh catches, farmstead flavors, and good old-fashioned comfort fare. And with everything conveniently located within the compact downtown area, it's easy to park and explore the best of this seaside destination on foot. With so much to experience across all seasons, Westerly truly offers the ideal vacation for any traveler.