Top-Rated Ski Resorts Found In Europe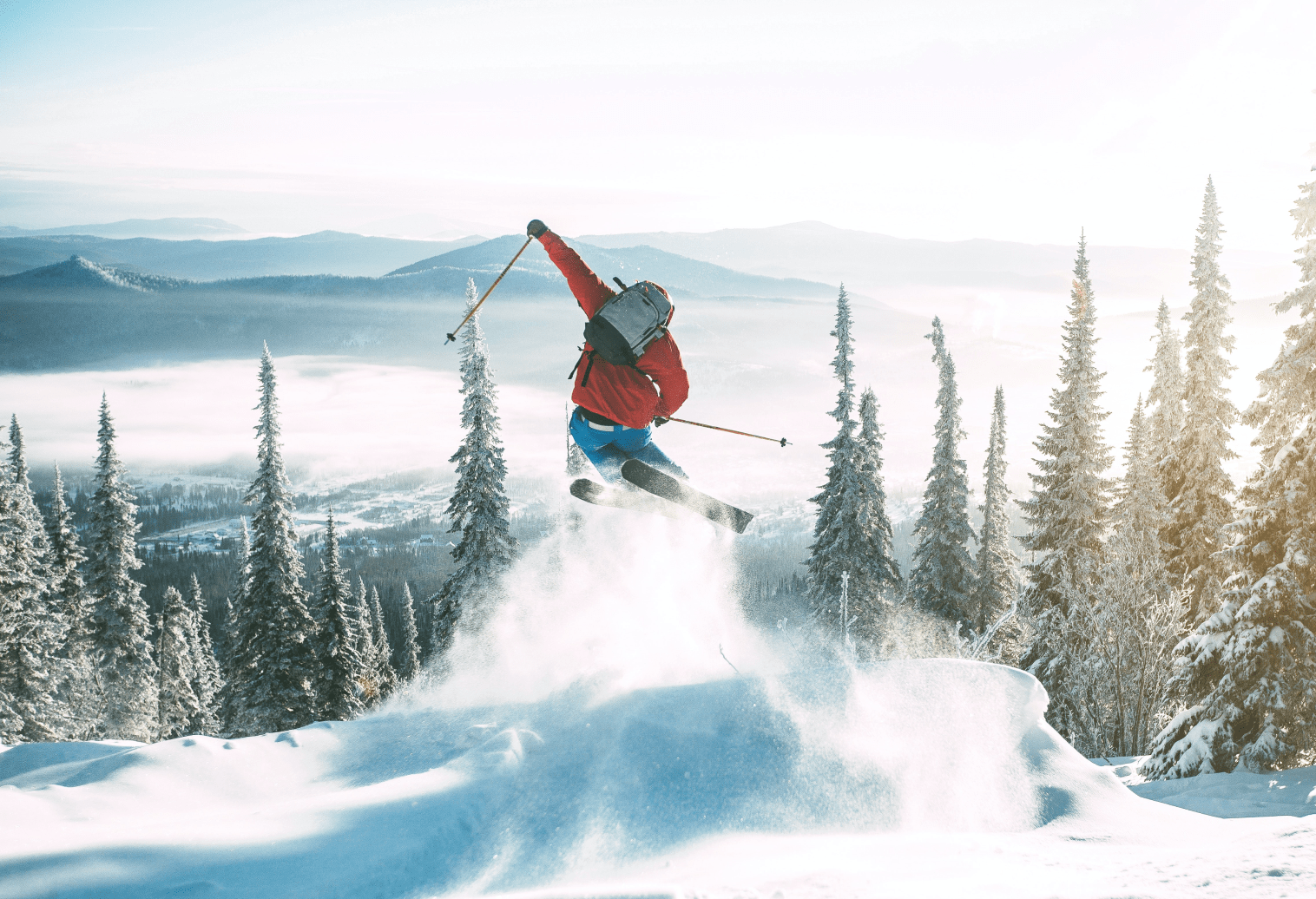 Europe boasts of well over 4,000 ski resorts within its borders alone, each with its own breathtaking peculiarities. Ranging from the renowned alp ski resorts to the legendary mountains in Europe, you can never go wrong choosing European ski areas.
There are several ski seasons in Europe, whether it is the iconic snow season that increases the ski slope ratings or the popular glacier, you are assured of the best skiing in Europe.
Of course, the European ski areas aren't just for skilled skiers, many ski destinations provide training slopes and support for beginners. Perhaps you fancy a massive expanse of ski areas or a compact family-oriented resort. Whatever you want, if you're looking for the best ski destination, Europe is the place for you.
Among the best ski towns in Europe are France, Austria, Switzerland, and Italy and each comes with its own distinct allure and glamour certain to keep you hooked throughout your Europe ski trip.
To further aid your experience, we've put together a list of the best places to ski in Europe that are guaranteed to give you the experience of a lifetime.
Best Ski Resorts in France
Courchevel
This resort is the most popular and biggest among a group of interconnected ski areas referred to as Three Valleys. Courchevel has a massive interlinked ski landmass of about 600 km with altitudes reaching as high as 2,500. The resort also has four glaciers and about 60 functioning lifts which help the visitors to have a magnificent view of the irresistible mountains in Europe.
Although Courchevel remains one of the top ski destinations for skilled skiers because of its spectacular steeps and terrains, provisions are available for beginner skiers. These provisions include designated areas for practice and free lifts. Even children aren't left out as they are fitted with magnetic safety jackets on lifts.
Perhaps the icing on the cake for Courchevel is the array of glamorous restaurants and fascinating accommodation offered alongside top-notch spa services and even boutiques. To experience the best skiing in Europe, Courchevel is the place for you.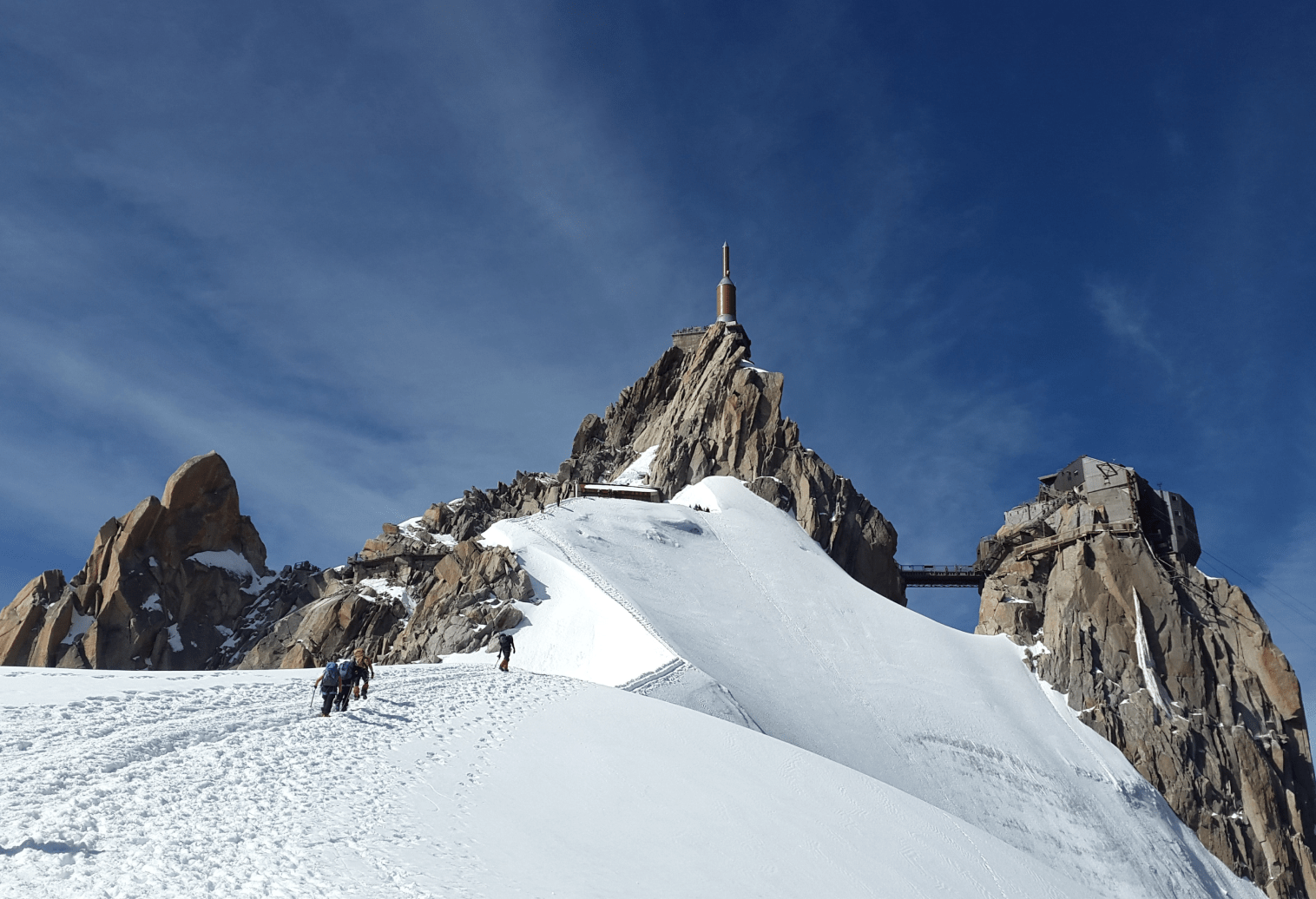 Chamonix
This resort is located on the tallest peak in Europe, Mont Blanc, with a whopping height of approximately 4,807 meters. Chamonix is one of the best alp ski resorts, with long-lasting snow, which results from the cooling effect of the surrounding glaciers.
Asides from this unique feature, Chamonix has furthermore received international acclaim for being the first to host the Winter Olympics alongside arguably having a world-class challenging terrain. The ski area is broadly spread across six mountains in Europe to enable skiing across all experience levels, from beginner to expert.
Verte Piste, one of the six mountains, is majorly used to host world cup races. Given all these, Chamonix is one of the best places to ski in Europe.
Best Ski Resorts in Switzerland
Zermatt
This Swiss ski resort is possibly one of the European ski areas with the most exquisite scenery. Having altitudes reaching up to 3,900, it is the most popular ski area for winter sports. Zermatt's breathtaking view is all thanks to the Matterhorn landmark in its background. This distinct and world-class view can be seen as far off as roughly 350 kilometres from Zermatt. It also possesses glaciers that enable skiing all year long.
It additionally boasts of a highly interconnected trail network plus an effective Global Positioning System (GPS), which tracks and guides skiers. One amazing feature of Zermatt is that it is linked to Italy, so skilled skiers can ski across both countries in a single day.
Zermatt is definitely every skier's dream destination, for your next Europe ski trip. This resort promises to give you the absolute best skiing in Europe.
St. Moritz
If you're seeking a wide ski landmass bursting with variety, alongside a rich history, glamour, and a generous serving of luxury, St. Moritz is your next (or first) Europe ski trip destination.
Being one of the best ski towns in Europe, it is said to be the first to originate winter sports vacations about a hundred and fifty years back. It has a ski area of a whooping 218 miles, with a breathtaking view of the magnificent mountains in Europe that can be seen using the lifts.
The fact that world-class ski competitions have been held here many times alludes to the high importance attached to this resort. St. Moritz has exceptional terrain and slopes suited for every experience level. Asides from skiing, St. Moritz also has activities like snowboarding, ice skating, and even bobsledding.
News has travelled that St. Moritz is set to host its Ice Cricket competition in mid-February 2022. Besides the skiing activities, St. Moritz offers an array of exquisite and classy restaurants that make travellers left for choice. For your next holiday, St. Moritz offers one of the best skiing in Europe.
Best Ski Resorts in Austria
Lech
To have a feel of luxury while on a budget, Lech is one of the best ski towns in Europe that can afford you this opportunity. This ski resort has a lot of customers, ranging from locals to A-list celebrities. One highlight of this resort is its beautiful scenery and the signature Lech River that is lined by many bit-sized hotels and trees spanning several miles.
These are all interlinked by lifts, which helps with the amazing view. Aside from all these fancy features, Lech remains among the best places to ski in Europe. Another unique feature of Lech is the fact that it is surrounded by the fifth-biggest ski area in the world, known as Ski Arlberg. The lifts also provide a link to another surrounding luxury ski resort, St. Anton. During the snow ski seasons in Europe, Lech usually has a double-fold of snow as compared with neighbouring regions.
All these and more make Lech the go-to resort to experience one of the best skiing in Europe.
St. Anton
St. Anton may be described as the 'energy storehouse' of skiing. This is because it is always abuzz with various activities simultaneously; there is never a dull moment on St. Anton. This is a particularly favourite spot for professional skiers who come together for run-offs and competitions on the challenging terrain of the resort.
Although it is usually studded with experts, St. Anton also has provisions for beginners and intermediates to give them one of the best skiing experiences in Europe. Recently, extra lifts have been added to serve as a link between St. Anton and other surrounding resorts like Lech. The 'run of fame', an 85-kilometre stretch, has also been constructed. This will take skiers across the entirety of Ski Alberg.
St. Anton has marvellous scenery, especially the famous Mooser Wirt. If you're an expert who loves challenges or simply a beginner who fancies adventure, find your way to St. Anton on your next holiday for the best skiing in Europe.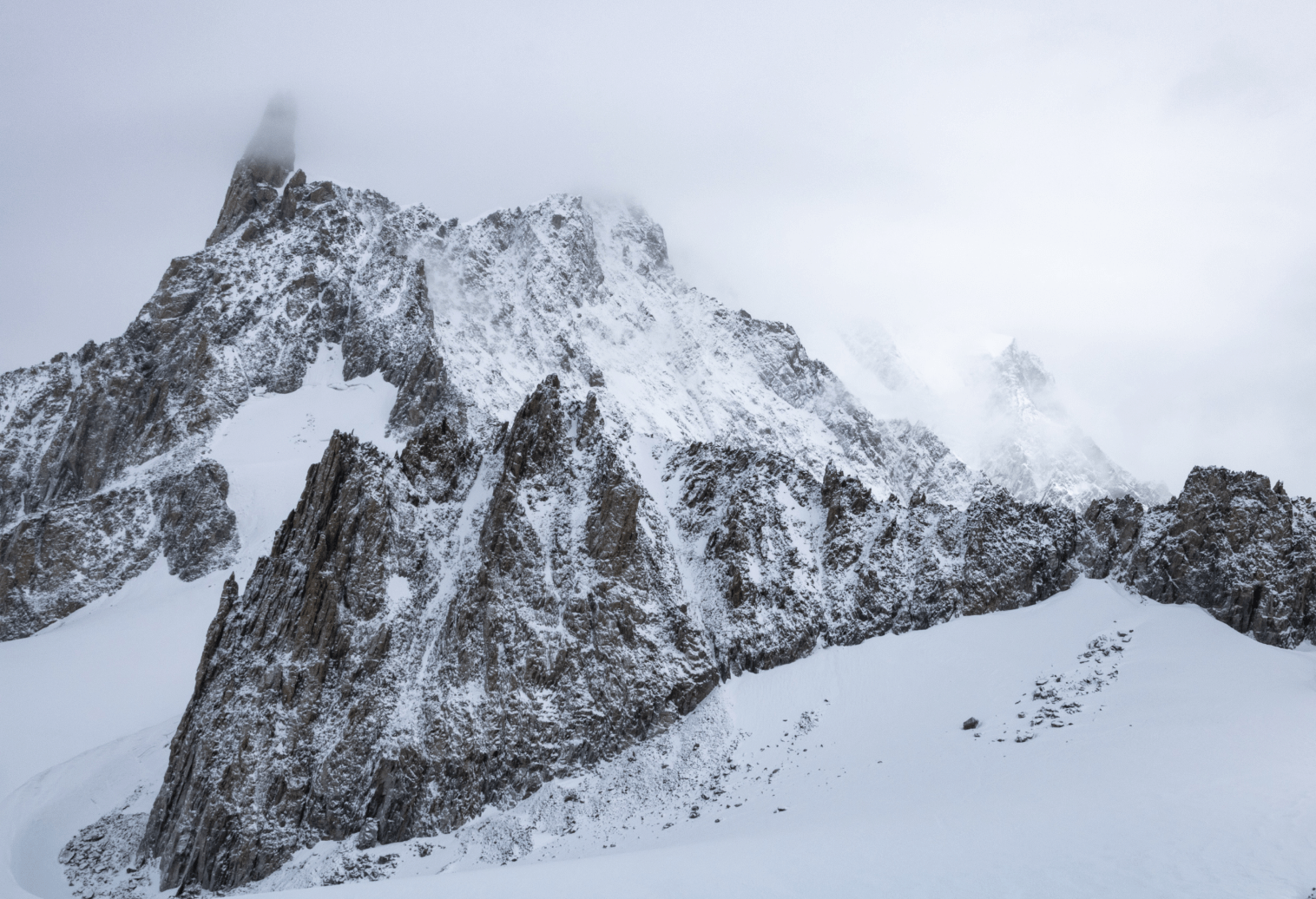 Best Ski Resorts in Italy
Courmayeur
This ski resort offers a fine blend of sophisticated restaurants, one of the best ski terrains, and alluring views of the mountains in Europe. Courmayeur is in the heart of the Aosta Valley, an offshoot of Mont Blanc, the highest mountain in Europe. Courmayeur stands at a height of roughly 1,224 meters, which may be relatively low as compared to others.
The Courmayeur ski area is surrounded by snow cannons, so the weather and availability of snow for skiing is not a problem, as it is still among the best areas for skiing in Europe. The highlight of this resort is the breathtaking view of Mont Blanc alongside the rotating glass gondola, which provides travellers with astonishing views of the resort from the sky.
This resort also has a 22-kilometre-long skiing network, which can be a fascinating challenge for professional skiers. After skiing, Courmayeur remains one of the best places to ski in Europe.
Cortina d'Ampezzo
This resort provides an enchanting backdrop of the peaks of one of the attractive towns in Italy, the Cinque Torri. Other than this amazing sight, Cortina also tops the chart as one of the resorts with the best ski terrain. This feature places it among the perfect holiday destinations for the best skiing in Europe.
The mountain top provides breathtaking scenery that is hard to resist. It is also known by skilled skiers as one of the best places to ski in Europe that provides the right amount of challenging slopes and couloirs for all experience levels. Cortina's ski slope ratings are high, and it also has a designated Olympic rink specially made for ice skaters.
Cortina ski trails are interconnected with that of nearly 12 surrounding resorts, with single access required for all. Cortina is a city of class as it is loaded with fancy boutiques and restaurants which provide native Italian cuisine alongside great wine shops.
There are a plethora of other equally amazing ski resorts, including:
Méribel and Val d'Isére in France.
Kitzbϋhel and Obergurgl in Austria.
Val Gardena and Madonna di Campigilio in Italy.
Zugspite in Germany.
Verbier and Mϋrren in Switzerland.
Dos and Don'ts for a Safe Skiing Experience
As amazing and fun-filled as skiing can be, if not done properly, it can pose risks to the skiers which are best avoided. Some precautions to be taken when skiing include:
Go only to the slopes designated for your skiing level. There are majorly four colours used to depict ski levels on slopes in Europe.
Blue depicts 'ease' and it is used by beginners.
Red square markings are meant for intermediate-level skiers.
Black diamond markings depict slopes meant for advanced skiers.
Double black diamond is the highest level and is meant only for skiing experts.
Do not go skiing alone, especially if you are a beginner or amateur.
Pay heed to danger signs in strategic places. Signs like 'caution' should not be ignored.
Always wear a helmet to protect the head when skiing.
As much as possible, avoid collisions with other skiers along your path.
Take good note of the ski seasons in Europe; when the snow is icy and slippery and when it is squishy.
Europe has a unique blend of choice ski destinations that are on the wish list of both ski and non-ski lovers. Ranging from the mountains in Europe to the alp ski resorts, Europe is the go-to place for your 'icy' adventure. Among several European ski areas, here are some which stand out and promise the best skiing in Europe.

Whether you're on a budget or you want to treat yourself to the finest luxuries of life, Europe has the best option for every preference - whatever it may be. From the spectacular high mountain views to the tropical scenery of the valleys, Europe is certainly the best destination for your next ski trip.