Top Things To Do In Waco With Kids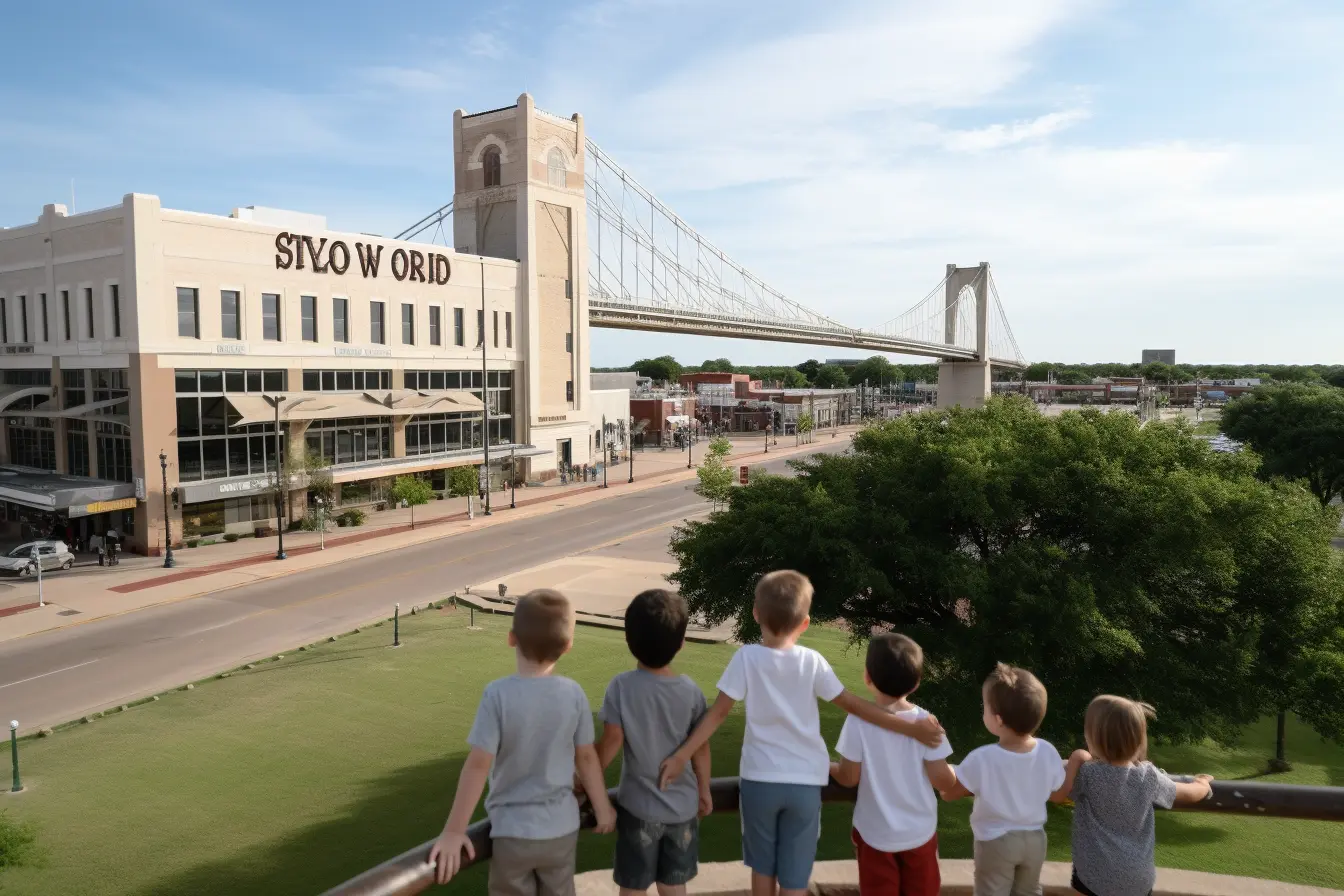 As a parent, keeping your kids engaged and entertained while traveling can be challenging. But fortunately, Waco, Texas offers a plethora of fun and educational activities perfect for kids of all ages. From historic sites to hands-on museums, animal encounters to outdoor adventures, there's something to pique every interest. This exhaustive guide will spotlight some of the best things to do in Waco with kids.
Educational Activities
When you're looking to supplement your child's learning outside the classroom, Waco has no shortage of mind-enriching destinations. These activities will let your kids immerse themselves in science, history, and culture in an engaging way.
Dr Pepper Museum
A trip to Waco, Texas is not complete without a visit to the unique and charming Dr Pepper Museum. Housed in a historic building that was once an operational bottling plant, this museum tells the fascinating story behind one of America's most iconic sodas.
Kids will have a blast exploring the museum's numerous hands-on exhibits and activities. One highlight is the old-fashioned soda fountain where kids can see vintage soda jerks at work whipping up frosty Dr Pepper floats and phosphates. Make sure to let your kids sample the creative soda flavors like cherry chocolate and peach! The museum also features an entire room showcasing over 20 different international flavors of Dr Pepper from across the globe - a truly one-of-a-kind tasting experience!
Another favorite exhibit is the authentic bottling line where Dr Pepper was once manufactured. Kids will be mesmerized watching the loud, clanking bottling equipment in action as guides demonstrate how early soda companies filled and capped thousands of bottles daily. It's an immersive glimpse into vintage soda-making. For a special photo op, snap a pic of your kids sticking their heads through the Life-Size Dr Pepper Bottle Cutout.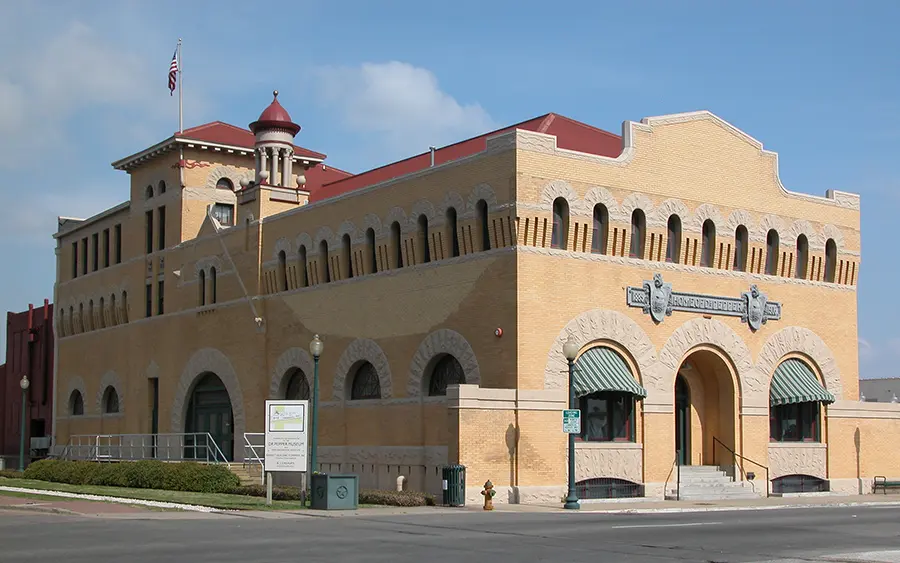 The museum also screens an informative film about the history of the iconic soft drink, fascinating kids with tales of Dr Pepper's inventor, the secret recipe, clever advertising, and more. To bring the story fully to life, be sure to take one of the free guided tours offered throughout the day. Knowledgeable docents will regale your family with stories and trivia as you explore the museum.
With its charming soda shop, abundant artifacts and interactive displays, the Dr Pepper Museum is one of Waco's most unique and family-friendly destinations. Your kids will come away grinning and powered by history!
Waco Mammoth National Monument
For an incredible journey into prehistory, bring your kids to explore the Waco Mammoth National Monument. At this fascinating archaeological site, your family can see where remains of mighty Columbian mammoths from the last Ice Age were found.
Walk your kids along the boardwalk overlooking the protected excavation site, the first and only recorded nursery herd of mammoths ever discovered in the United States. Get your junior paleontologists involved by having them scan the dirt for fragments of mammoth bones and fossils from other extinct creatures like camel, sloth, saber cat, and Western horse.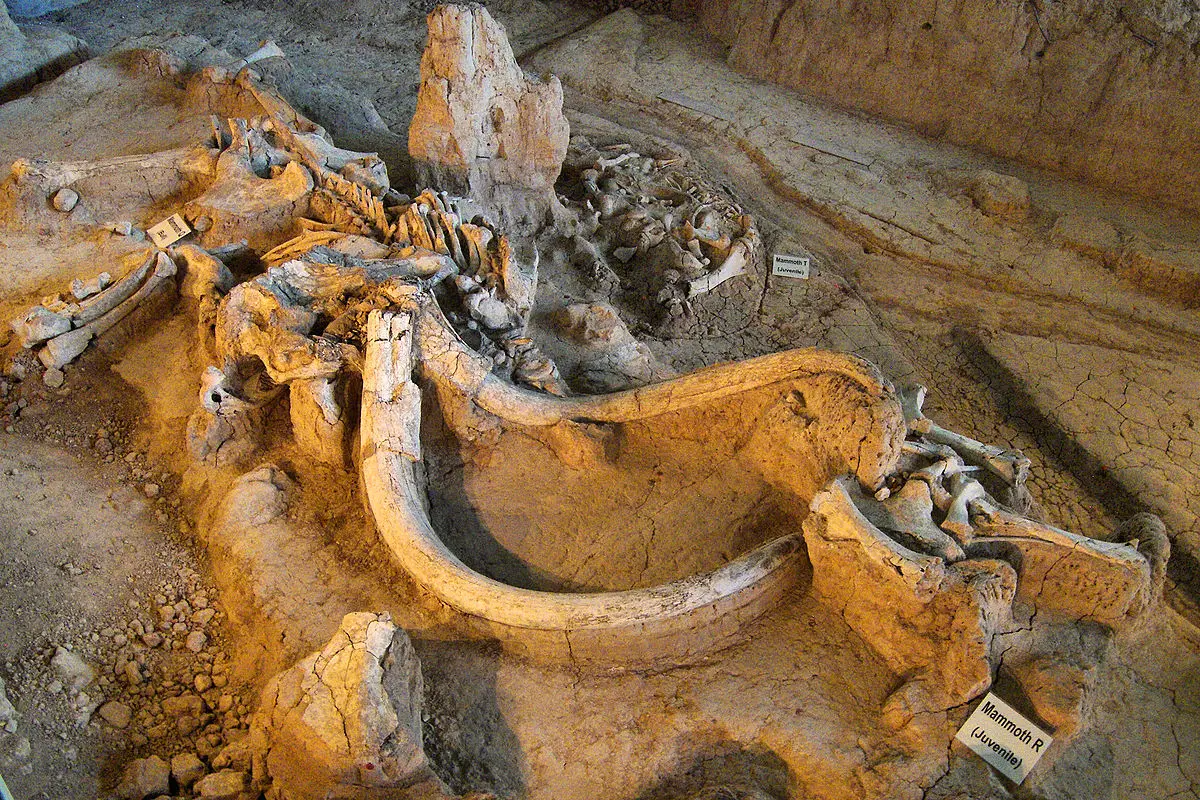 Don't miss viewing the exhibit hall at the on-site visitor center. Here your kids can look at murals depicting mammoths, mastodons, and other fantastic Pleistocene beasts that once roamed this spot over 65,000 years ago. Exciting dioramas, videos, and posters explain how archeologists made this sensational find back in 1978 while excavating for a reservoir.
Your kids will also love gazing up at towering mammoth replicas and touching real tusks and bones on display. Taking home a fossil replica or Ice Age animal stuffed animal from the gift shop makes a great souvenir of your family's mammoth encounter.
When it's time for a break, head out to the lookout deck on the nature trail for panoramic views across the lush valley where those ancient mammoth herds once grazed. With its kid-friendly indoor and outdoor exhibits, the Mammoth Site brings this extinct species to life for your aspiring young paleontologists.
Texas Ranger Hall of Fame and Museum
Immerse your kids in the legend of one of history's most iconic law enforcement groups with a visit to the Texas Ranger Hall of Fame and Museum in Waco. Through captivating exhibits and multimedia, this family-friendly museum tells the dramatic story of the heroic Texas Rangers.
After checking out the statue of a mounted Ranger out front, head inside for an informative 17-minute film overviewing the origins and exploits of this famed band of lawmen. Your kids will be rapt as tales of the Rangers' daring deeds fighting cattle rustlers, bandits, Comanches, and more unfold on-screen.
After getting the backstory from the film, explore the museum's three floors of exhibits. Your kids will love discovering artifacts like badges, saddles, rifles, Colt pistols, Bowie knives, documents, and personal items belonging to famous Rangers like "Lone Wolf" Gonzaullas. Reading accounts of the Rangers' most legendary battles and seeing their actual gear brings history to life.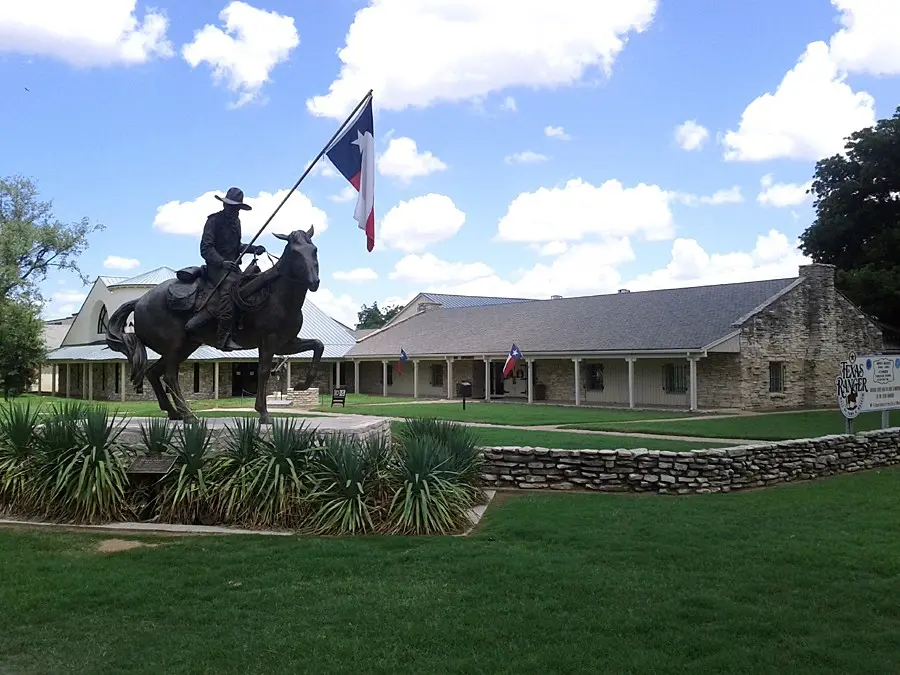 Don't miss the special exhibit highlighting Company B - the only surviving Ranger company from the 1800s. Kids can check out the barracks, saddle room, mess hall, and period firearms. The Research Center contains over 100,000 pages documents and photographs you can pore over too.
With its trove of authentic Ranger artifacts and detail-rich exhibits, the Texas Ranger Museum is an engaging way to teach kids about frontier justice, law and order, and a true Texas legend. Your kids will leave wanting to be a heroic Ranger themselves!
Mayborn Museum Complex
For a world-class museum experience that will awe and inspire your kids, spend a day exploring Baylor University's sprawling Mayborn Museum Complex. This premier educational destination brings science from throughout the ages to life through immersive exhibits and activities.
Start at the Mayborn Natural Science and Cultural History Museum, where kids can marvel at towering dinosaur and mammoth skeletons, get eye-to-eye with taxidermy animals in their natural habitats, and gaze at the staggering mineral collection's crystals and geodes. Budding archeologists will love the hands-on archeology lab where they can touch real artifacts.
Next, head outside to explore the sprawling Governor Bill and Vara Daniel Historic Village, a collection of authentic pioneer homesteads and buildings inhabited until the early 1900s. Costumed interpreters demonstrate blacksmithing, quilting, and other rustic crafts, giving kids a first-hand glimpse of turn-of-the-century skills and lifestyles. Grab a biscuit and jam at the General Store!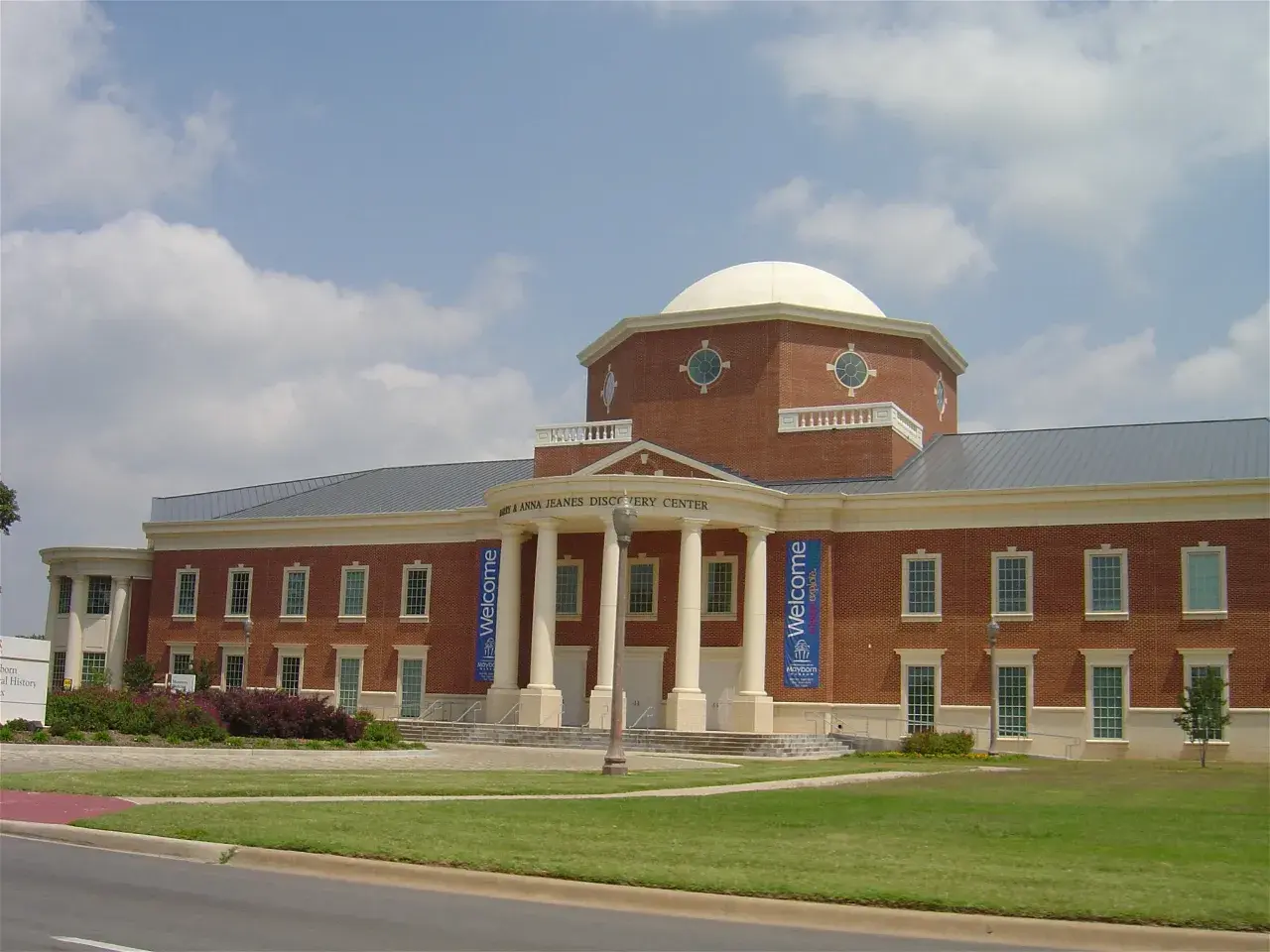 Don't miss the Strecker Museum Collection's Victorian-era oddities like shrunken heads, historic medical tools, and lab samples collected by early 20th century scientists. Kids find the macabre relics fascinating! The on-site zoo and botanical gardens provide more natural wonders to uncover from the rainforest to the desert.
With mammoths and moon rocks, vintage villages and violent storms simulated in the Science Theater, the Mayborn Museum Complex is a world-class destination guaranteed to spark your kids' curiosity for a day they'll never forget!
Cameron Park Zoo
For a wildly fun family outing, spend a day at the Cameron Park Zoo located near downtown Waco, Texas. This expansive 52-acre zoo is home to over 2,000 individual animals across 230 different species from anteaters to zebras.
Kids will have a blast seeing and learning about exotic creatures from around the globe in their naturalized habitats. Let them cackle at the comical gibbons swinging through trees, then gasp in awe at the powerful lions and tigers. Glimpsing playful otters and seals getting fed is a delight. And spotting a giraffe ambling overhead on the elevated pathway is truly breathtaking!
Unique exhibits your family won't want to miss include Brazos River Country, showcasing native Texan wildlife like bald eagles, black bears, and playful otters. Komodo Kingdom brings kids face-to-face with the world's largest lizard species. And Butterfly Gardens Encounter allows kids to walk amongst hundreds of fluttering, colorful butterflies from around the world. It's an unforgettable, up-close animal experience.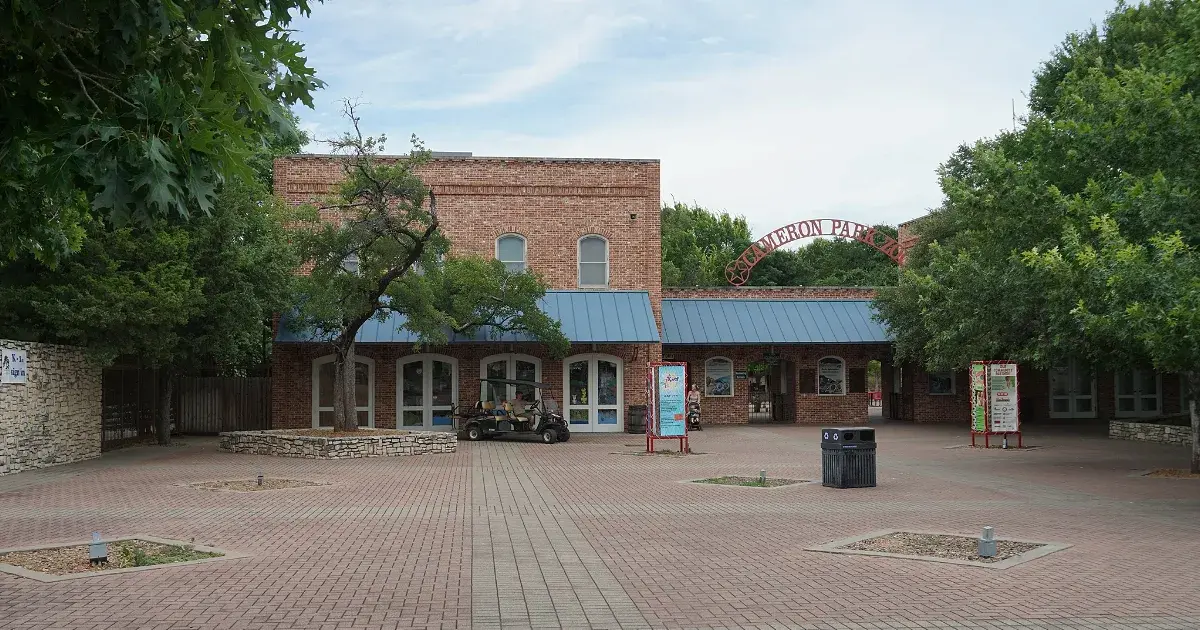 When it's time for a break, hop aboard the Wildlife Carousel or Endangered Species Carousel for a ride on intricately carved and painted endangered animals. A picnic lunch in the gardens and a ride on the Zoo Choo Train through wild animal habitats caps off a perfect zoo day your kids will love.
Hands-On Fun
When kids can get hands-on, that's when the real fun begins. Waco has an array of interactive museums and activities where children are encouraged to touch, build, climb and play.
Homestead Craft Village
Surrounded by gorgeous gardens and century-old oak trees, this replica 19th century village lets kids experience pioneer life first-hand. Costumed interpreters demonstrate everything from quilting to blacksmithing. Kids will love helping grind corn, churn butter, candle dip, press apples into cider, and throw pots by hand. With so many hands-on activities, history jumps off the page.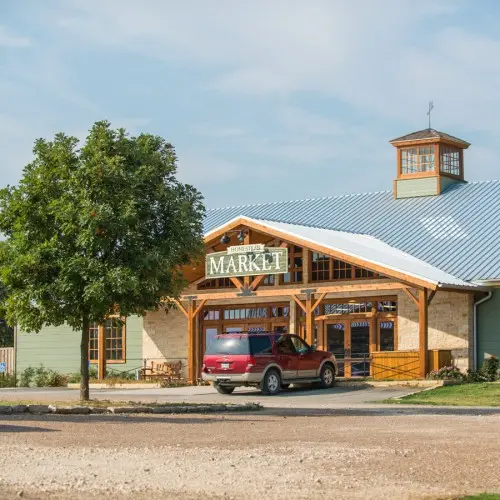 Hawaiian Falls Waterpark
On a hot Texas day, there's no better place to cool off than Hawaiian Falls. This massive water park has something for every age with over 40 slides and attractions. Race down slides like Aloha Falls, Pineapple Plummet, and the 120-foot Ka Moana Cannon Bowl. Little ones will love splashing in Keiki Kove. Multi-rider tubes on Ohana Falls, Maui Wowi Surf, and Tiki River Rapids are perfect for families.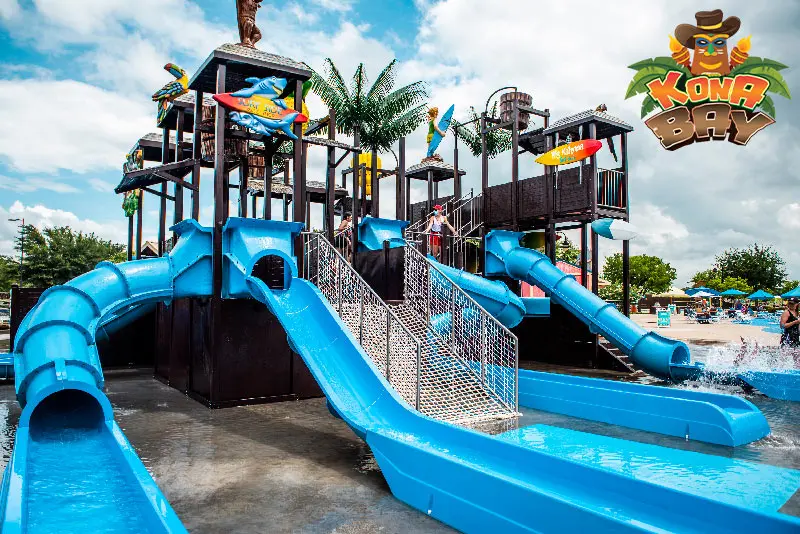 Fuzzy's Taco Shop
At this colorful taco joint, kids can get hands-on with their food! First, kids pick their tortilla shells and fillings like chicken, steak, or fish. Then comes the fun part - topping their tacos themselves at the creative topping bar. They can pile on cheese, lettuce, pico de gallo, guacamole, beans, rice, and more! It's a tasty DIY meal kids will love assembling.
Cameron Park Zoo
With special experiences like Giraffe Feedings, Stingray Bay, and a Lorikeet Landing aviary, Cameron Park Zoo offers kids and families rare chances for up-close animal encounters. Feeding the friendly giraffes is a major highlight. At Stingray Bay, kids can touch and feed the southern stingrays as they glide by. And at Lorikeet Landing, rainbow-hued lorikeet birds will eat nectar right out of your hands!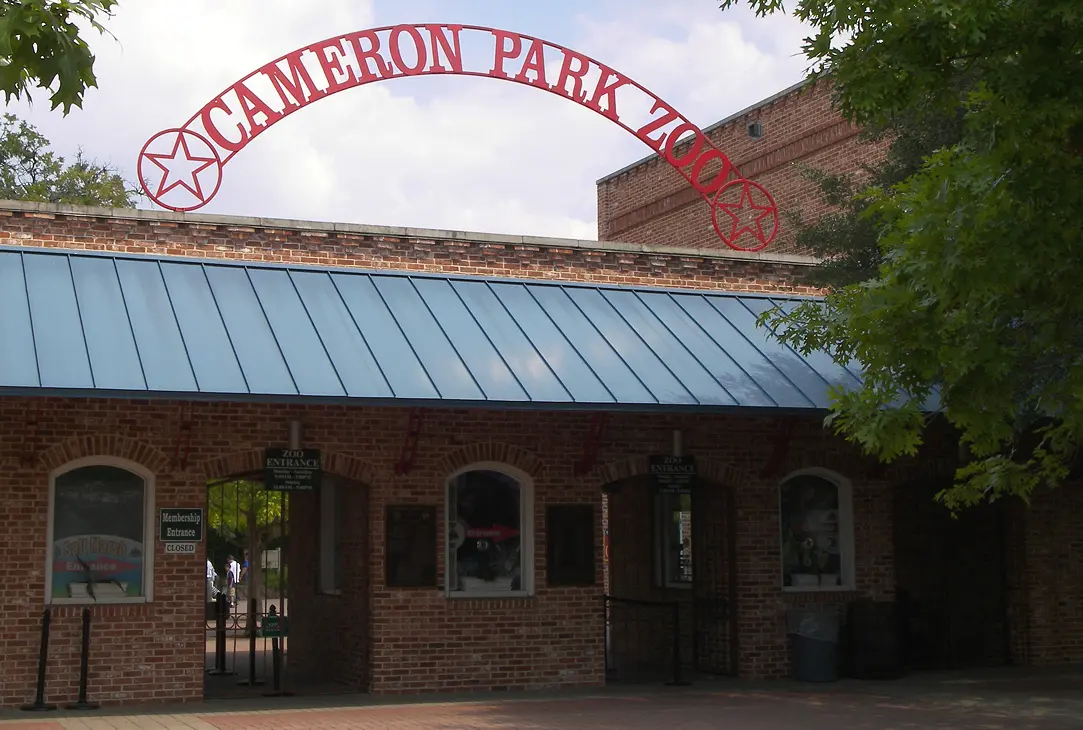 Outdoor Adventures
Between hiking trails, lakes, and water fun, Waco is bursting with family-friendly outdoor activities. Enjoy the beautiful weather and scenery while keeping your kids active and engaged.
Cameron Park Trails
For easy family hiking just minutes from downtown, head to Cameron Park. Spanning 416 acres along the Brazos River, it has over 11 miles of hiking trails to explore. The limestone bluffs, wooded hills, and river overlooks make for gorgeous scenery. Kids will love spotting deer, raccoons, foxes, and over 100 bird species along the trails. After working up an appetite hiking, enjoy a picnic by the river.
Lake Waco Paddle Company
For a fun-filled paddling adventure perfect for families, book a tour with Lake Waco Paddle Company. Their knowledgeable guides will lead you on kayaks or stand-up paddleboards along scenic Lake Waco as they share fascinating local history and wildlife info. Special kid and family tours are tailored to all ages and skill-levels. It's an easy paddling experience with incredible lake views throughout. Don't forget your camera!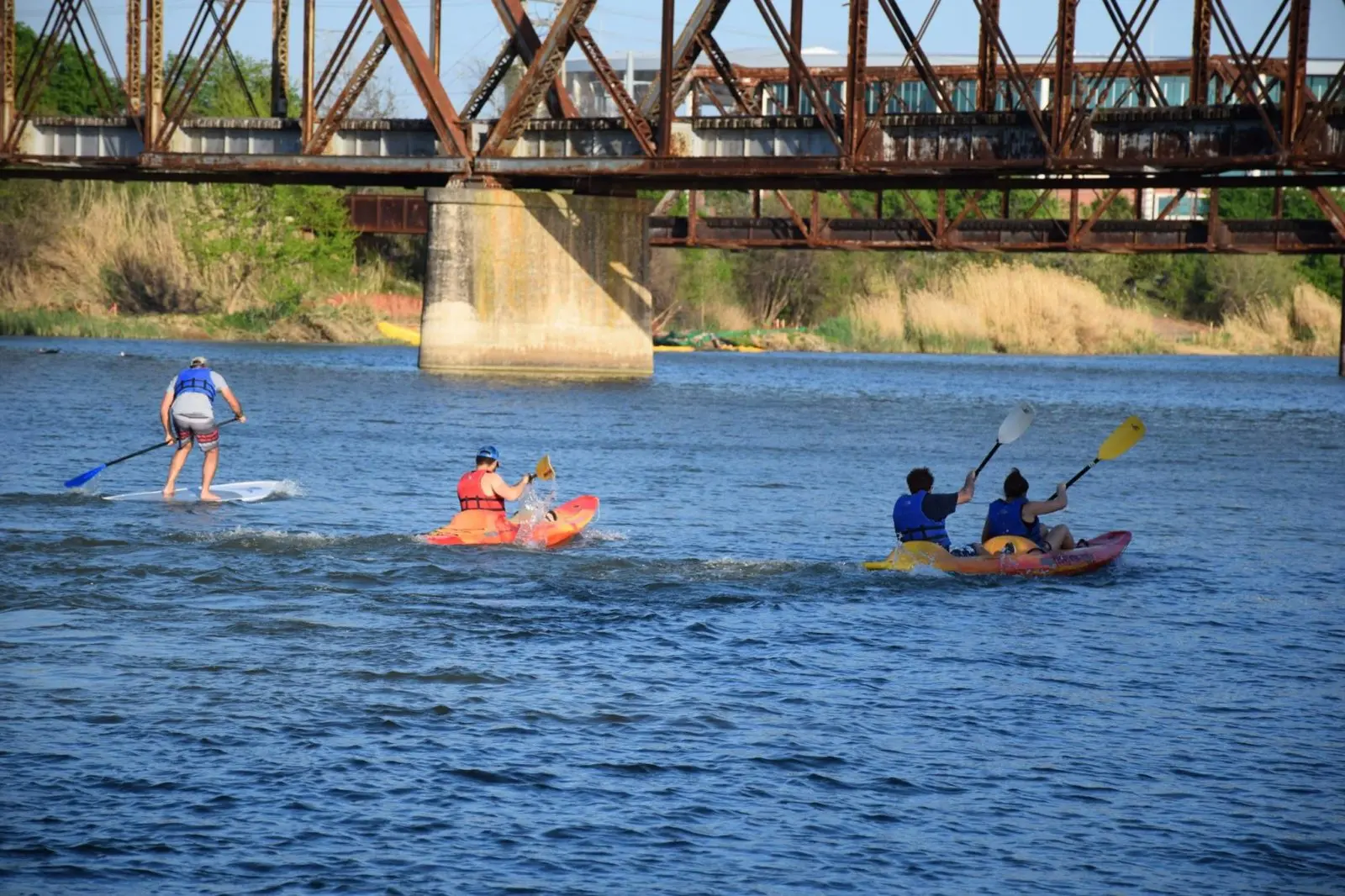 Doris Miller Memorial Park
Located right on Lake Waco, this park boasts pristine scenery and an array of water recreation options perfect for families. Rent kayaks, canoes, pedal boats, or hydro bikes and explore the peaceful cove. Go for a swim or relax with some fishing at one of the park's piers. There's also a playground and lake-view picnic tables when it's time for lunch. With beautiful scenery and tranquil waters, it's ideal for an afternoon of family fun.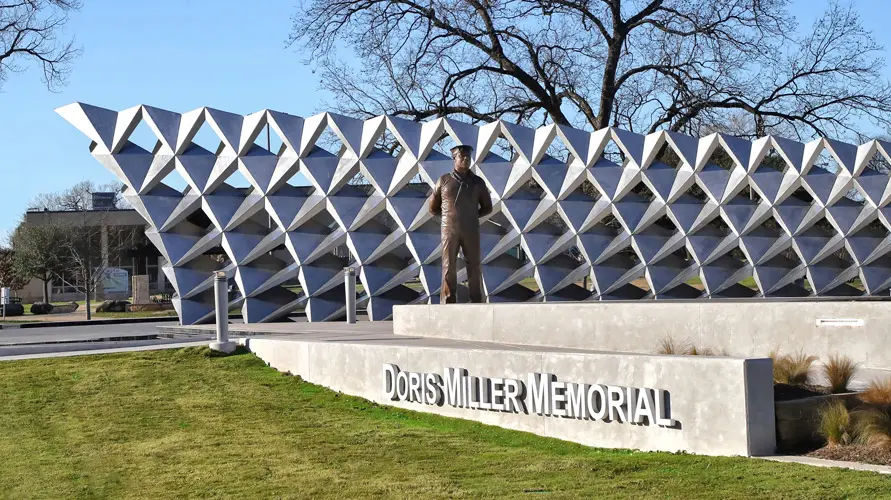 Kid-Friendly Restaurants
When little tummies start rumbling, Waco boasts lots of family-friendly restaurant choices to please even the pickiest young eaters.
Health Camp
For the healthiest family dining option in town, head to Health Camp. This charming spot serves up locally-sourced, seasonal, organic comfort food in a laid-back environment. Kids will gobble up the grilled cheese with creamy tomato soup, chicken fingers with baked fries, and fruit-topped waffles. Smoothies like the Peanut Butter Cup make perfect kid-sized drinks. And parents will appreciate the farm-to-table ethos.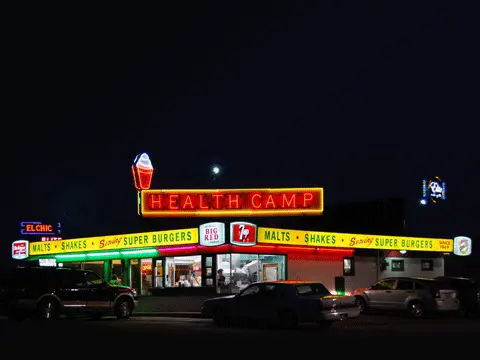 George's Restaurant
This old-fashioned drive-in restaurant is a Waco institution, serving up juicy burgers and chicken fried steak since 1925. Kids love ordering from your car and having food delivered by roller skating carhops. Menu standouts include the Kid's Pak with a burger, fries, and milkshake and finger-licking fried chicken tenders. Parents will dig the specialty margaritas and craft beers. The throwback vibes make this a one-of-a-kind family dining experience.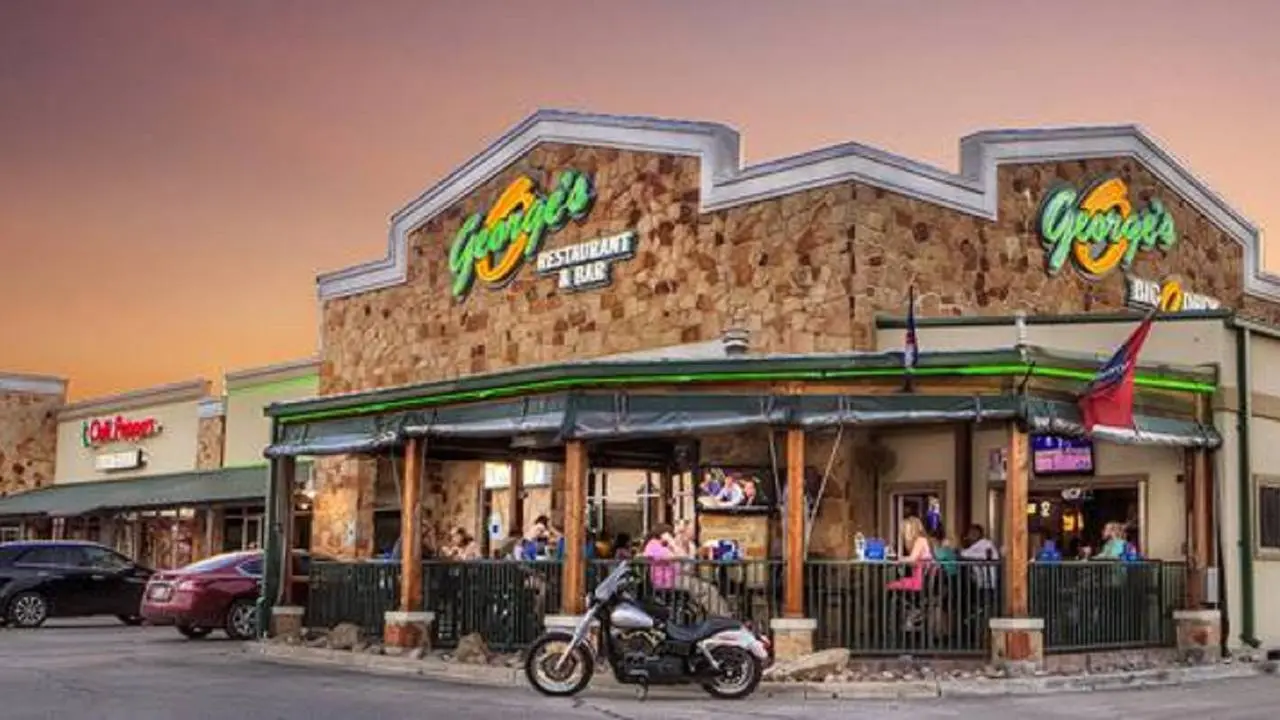 Baris Italian Restaurant
Tucked away in a historic downtown building, Baris charms with rustic ambiance and flavorful Italian fare fresh from the wood-burning oven. Kids love Baris' super thin and crispy pizzas cooked perfectly with creative toppings. The kids' spaghetti bolognese and chicken parmesan are always crowd-pleasers. And the gelato bar with flavors like mint chocolate chip and salted caramel is the ideal sweet finish for your tiny diners.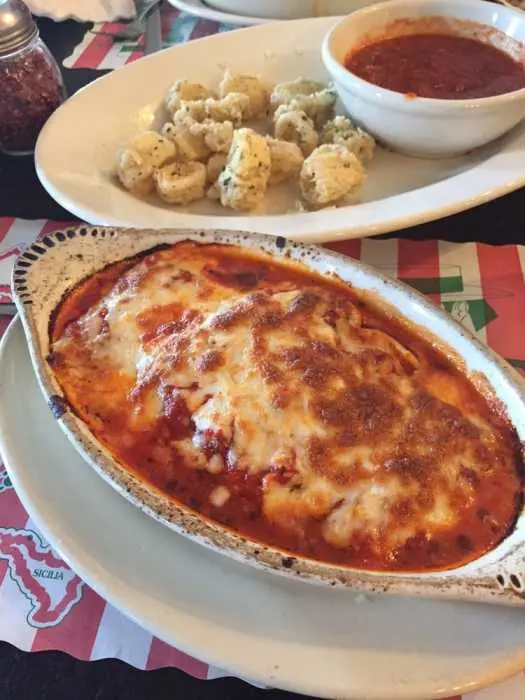 Lodging Options
When planning the perfect Waco getaway with kids, lodging is key. Fortunately, the city offers family-friendly hotels catering to all budgets and preferences. Here are top options for your family trip.
Hotel Indigo Waco - Baylor
For a stylish stay convenient to Baylor University and downtown, look no further than Hotel Indigo. Vibrant, modern rooms feature fun wall murals and local photography. Parents appreciate the indoor pool, free breakfast, and close proximity to top attractions. The hotel's atmosphere is artsy and energetic, perfect for families. Kids love hamming it up in front of the living room photo op wall!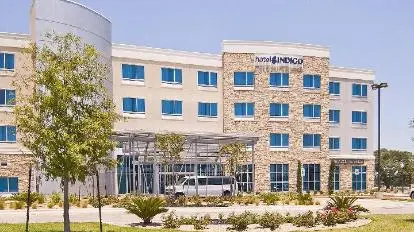 Hampton Inn & Suites Waco/South
Well-equipped for families, this affordable new hotel has two-room suites with separate living areas, mini fridges, and microwaves handy for snacks and leftovers. Little perks like free hot breakfast, an indoor pool and hot tub, and complimentary cookies and lemonade in the lobby make kids feel special. The location by Lake Waco offers beautiful scenery and easy access to outdoor fun.
Hilton Waco
Centrally located downtown overlooking the Brazos River, this high-rise hotel appeals to families seeking extra space plus amenities. Suites have separate living areas, desks, and pull-out sofas. Parents appreciate the mini-fridges and on-site restaurant. The outdoor pool overlooking the river features a splash pad that will delight kids. It's an easy walk to downtown attractions.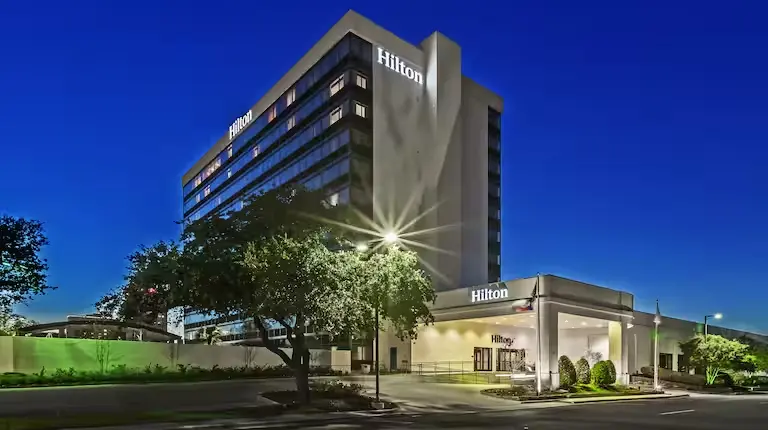 Woodway Family Inn
This quintessential family motel has ultra-affordable rates perfect for budget-focused clans. All rooms boast mini-fridges and microwaves, essential for snacks and quick meals. The outdoor pool is a nice perk during Texas summers. And the Inn's location right off the highway provides easy access to all of Waco's attractions. Continental breakfast is included, fueling your crew for a busy day of exploring. It's no frills but solid value for families.
Final Thoughts
With this exhaustive guide, your family can explore Waco like a local and make priceless memories. From hands-on science and history, water parks and trails, zoos and tacos, to family-sized hotel suites, Waco truly caters to kids' needs. Now that you're armed with a list of the 35 top things to do, just grab the sunscreen and start exploring this dynamic Texas town with your little ones by your side!