Best Towns To Stay In On Cape Cod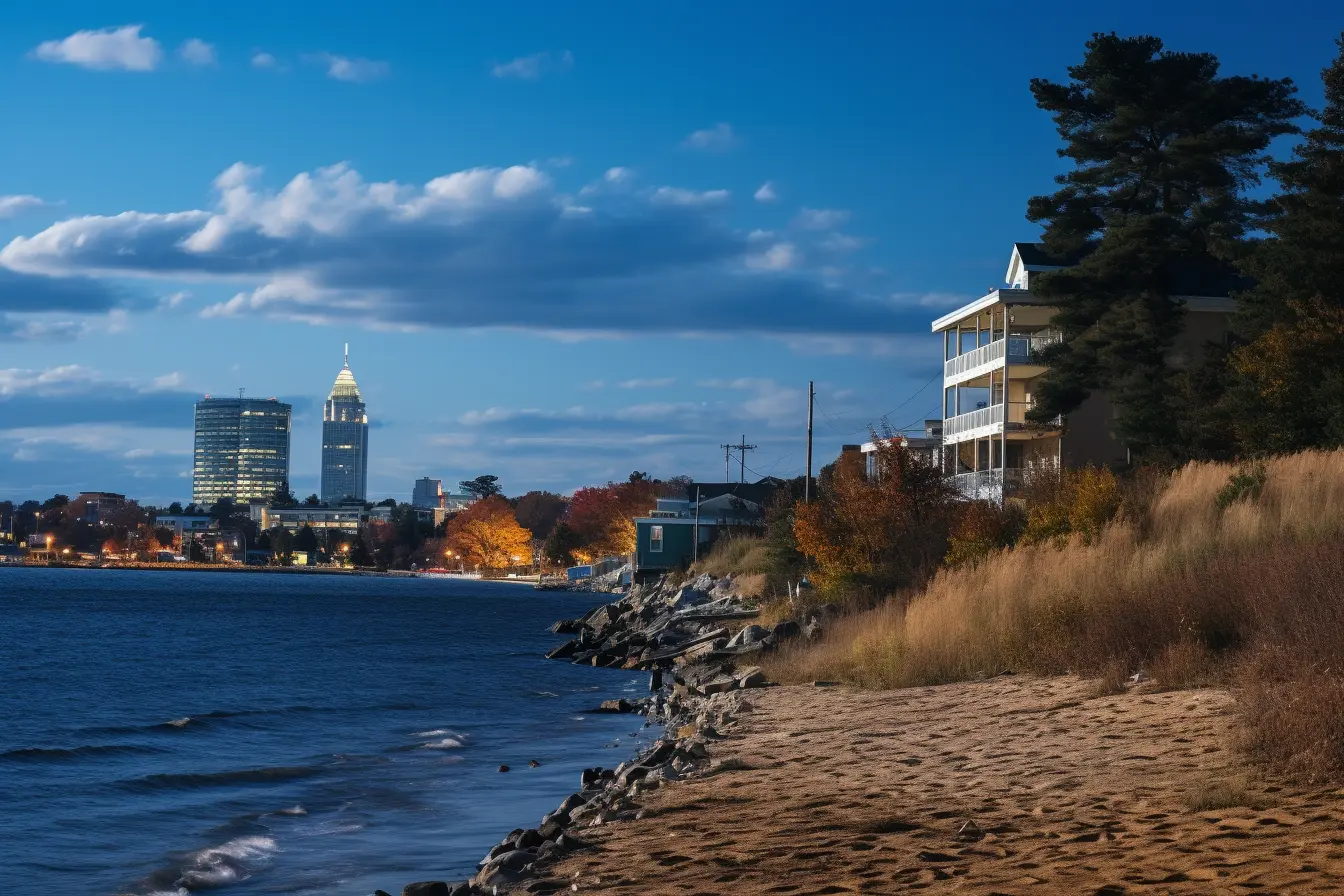 Cape Cod, the iconic hook-shaped peninsula of Massachusetts, is a magical place to visit any time of year. But winter brings a sense of peace and tranquility, when the tourist crowds have retreated and the Cape reveals its true natural beauty. With more than 15 unique towns spanning its shores, Cape Cod offers no shortage of stunning scenery, historic charm, and seaside allure in wintertime.
If you're planning a winter getaway and wondering where to stay on Cape Cod, these are some of the best towns that should top your list:
Sandwich
Situated at the start of the Cape Cod Canal, the lovely town of Sandwich is a gateway to the peninsula, and one of the best towns to Stay in Cape Cod. In the winter, Sandwich's quaint village center and scenic boardwalk along Shawme Pond make for serene walks. Don't miss the glass museum housing centuries-old Cape Cod glasswork, or grab a bite at Dunbar Tea Room housed in a historic home. The Belfry Inn & Bistro offers fine dining in an Abbey-style building.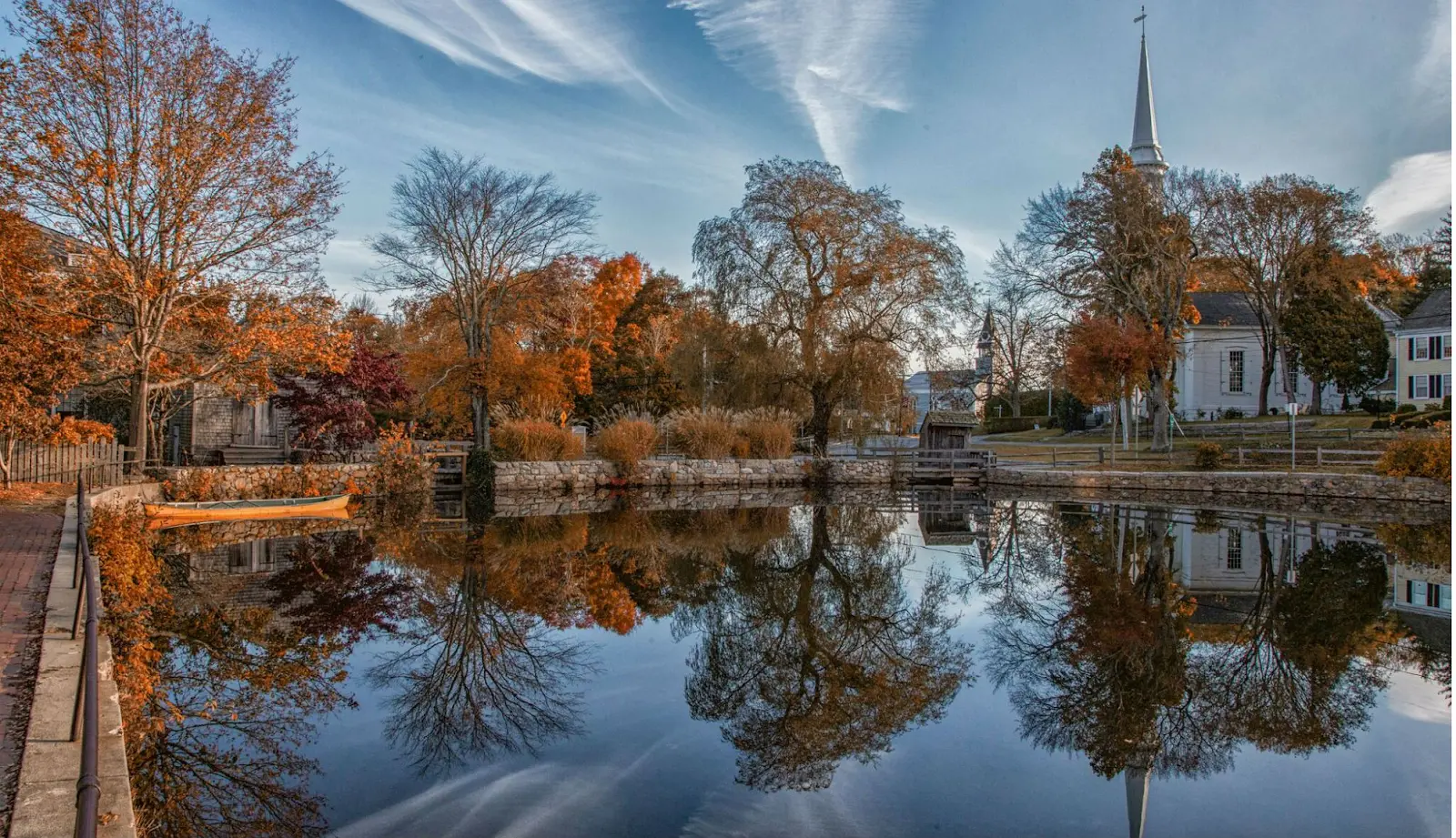 Top accommodations:
- Isaiah Jones Homestead - Charming B&B in an 18th-century home with uniquely decorated rooms and a hearty breakfast spread. It's a short stroll to Sandwich's village center.
- Belfry Inn & Bistro - Abbey-style inn with elegant rooms, free breakfast, and afternoon tea service. It's next to the Sandwich Glass Museum.
Falmouth
At the southwest tip known as the "Upper Cape," Falmouth boasts over 50 miles of unspoiled coastline along Nantucket Sound and Vineyard Sound. Winter finds less crowded beaches like Old Silver and Grews Pond, seaside walking trails, and peaceful sunsets. In town, don't miss the cluster of Museums on the Green or Woods Hole Science Aquarium. Stay in the heart of town at The Palmer House Inn or TRYP by Wyndham Falmouth near shops and dining.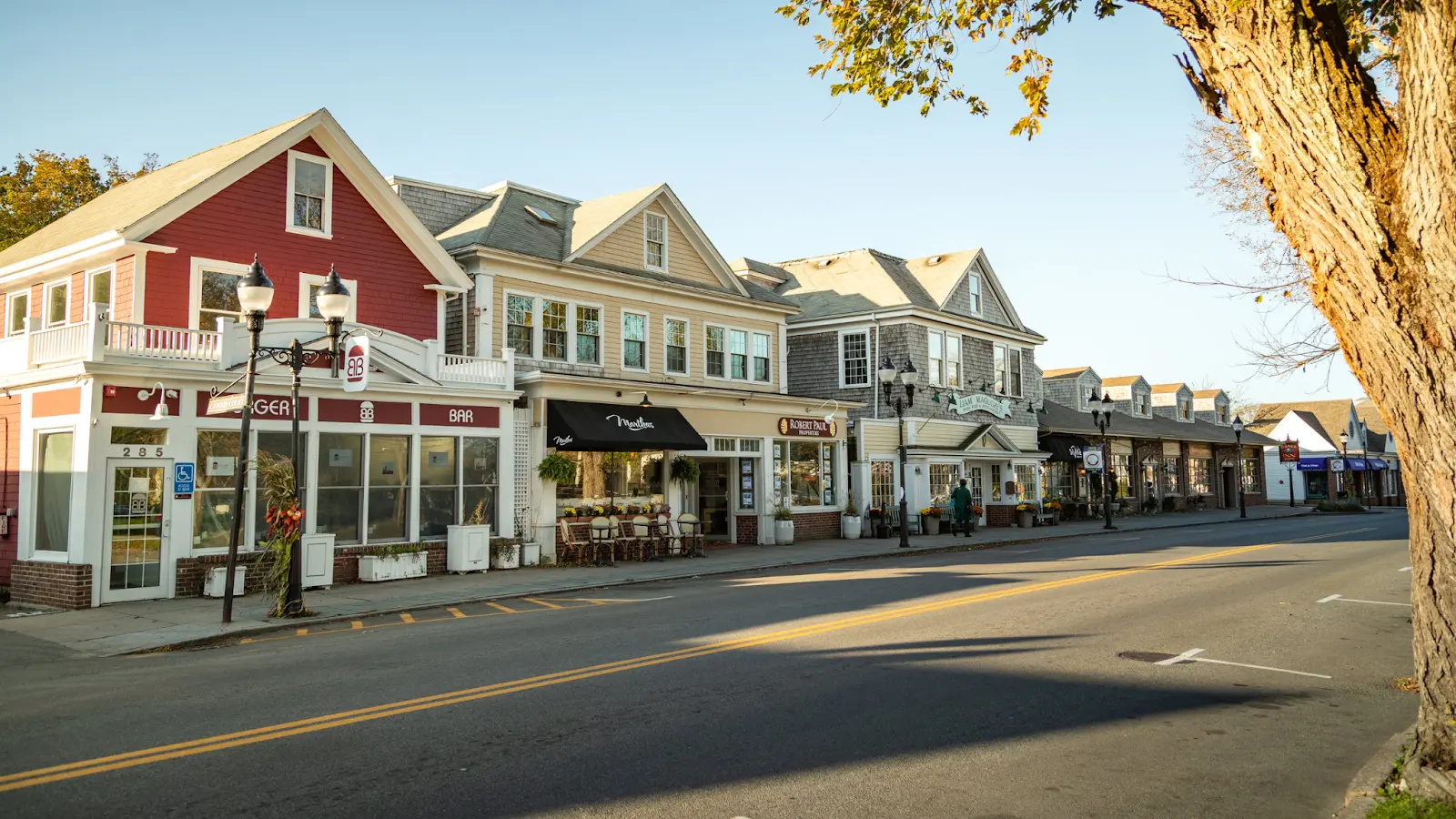 Top accommodations:
- The Palmer House Inn - Sophisticated rooms in a Downtown Falmouth historic district mansion, with gourmet breakfast included. It's near shops and beaches.
- TRYP by Wyndham Falmouth - Modern hotel with an indoor pool and contemporary rooms equipped with microwaves and mini-fridges. It's close to Route 28 dining and shopping.
Hyannis
Hyannis is the Cape's central hub and largest village, with a lively main street, harborfront eateries, and ferries to Martha's Vineyard and Nantucket. Relax at Kalmus Beach or visit the JFK Hyannis Museum. Quaint B&Bs dot the Victorian-era neighborhood West End. Newer hotels line Route 132, like the DoubleTree by Hilton Cape Cod - Hyannis near attractions like Trader Ed's.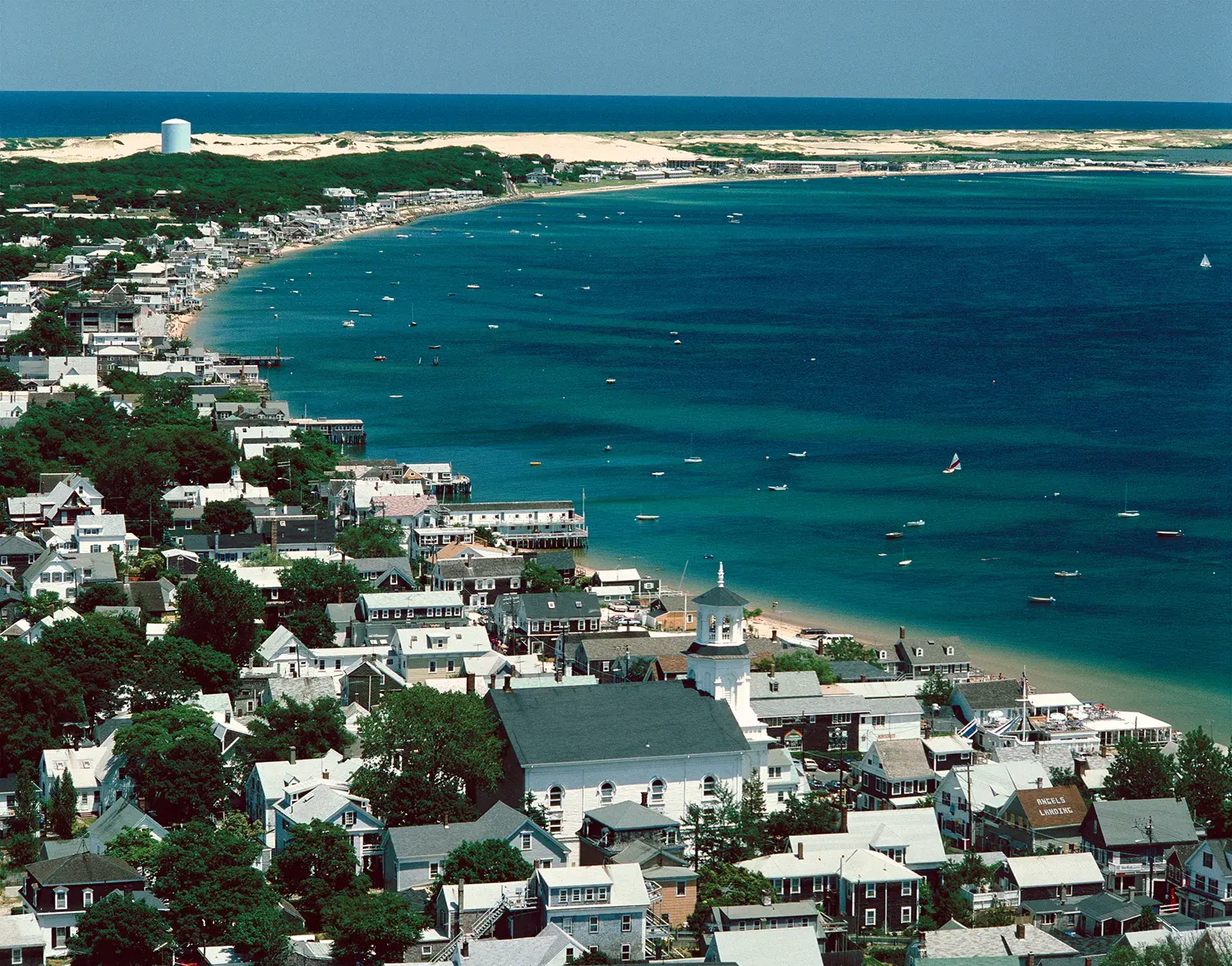 Top accommodations:
- Jailhouse Inn - Charmingly unique B&B set in a former 19th century jailhouse, complete with an old jail cell room! It's just blocks from Main Street.
- DoubleTree by Hilton Cape Cod - Hyannis - Well-appointed, modern rooms with amenities like a pool and fitness center. It's adjacent to shopping plazas off Route 132.
Yarmouth
Divided into quaint Yarmouth Port, historic West Yarmouth, and vibrant South Yarmouth, this centrally located town has much to offer. Spend winter days beachcombing at Bay View and Sea Gull Beaches, browsing shops and art studios in Yarmouth Port, or learning about Cape Cod's settlers at Historical Society of Old Yarmouth. Book a stay at Thornton W. Burgess Bed & Breakfast, set on a tranquil pond.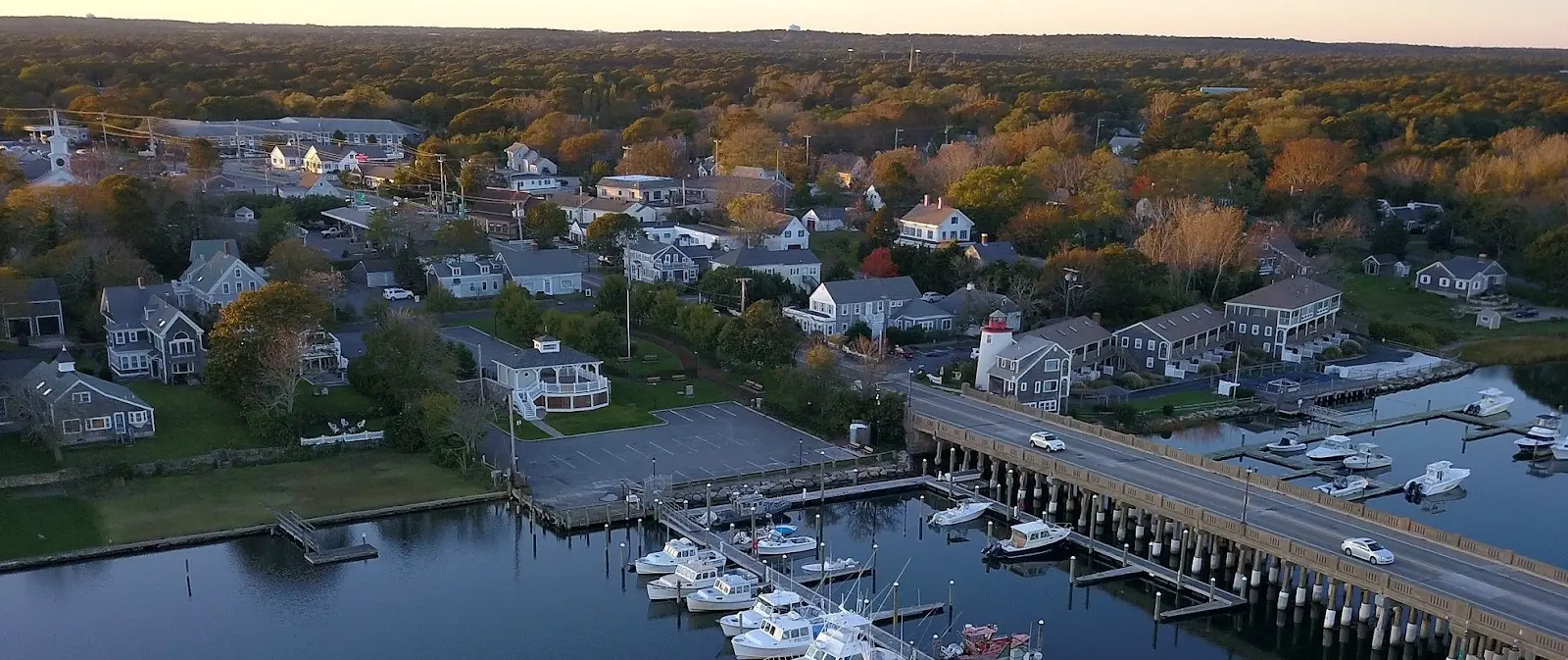 Top accommodations:
- Thornton W. Burgess Bed & Breakfast - Idyllic pondside B&B once owned by conservationist and author Thornton W. Burgess. It's near conservation areas.
- Red Jacket Beach Resort - Sprawling resort right on Nantucket Sound, with plenty of amenities like indoor and outdoor pools.
Dennis
Possessing almost 15 miles of Cape Cod Bay shoreline, Dennis retains a quaint and scenic New England village vibe. Visit the sandy swath of Chapin Beach or explore numerous art galleries and shops in the central area. Learn about the Wampanoag tribe at the Wuweter Museum. Stay at quirky lodges like the Dutch D0016 Motel near Chapin Beach or Mariner Guest Rooms overlooking scenic Bass River.
Top accommodations:
- Mariner Guest Rooms - Quaint waterfront rooms with spectacular views over Bass River. Kayak and paddleboard rentals available.
- Dutch D0016 Motel - Vintage, beachy spot near Chapin Beach with uniquely decorated rooms, some featuring full kitchens.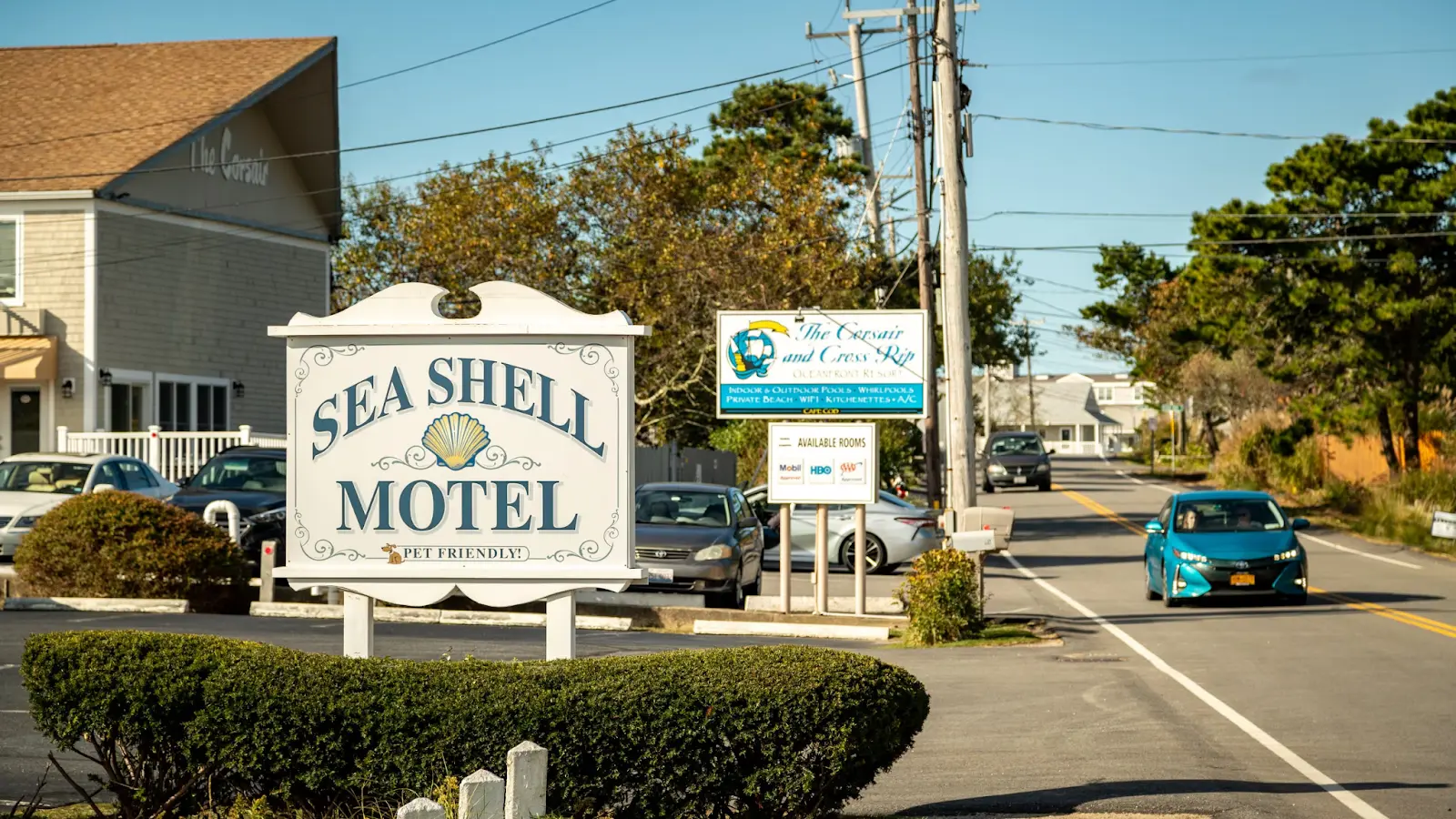 Brewster
On the bay side halfway up the Cape, Brewster charms with its old sea captains' homes edged by wooded conservation land like Nickerson State Park. Wintertime brings tranquility to Drummer Boy Park and Valley Pond - perfect for peaceful nature walks. Brewster's rich history is on display at the Brewster Historical Society. For accommodations, choose the long-running Parkers River Inn & Cottages or the Blue Water Resort near beaches and woods.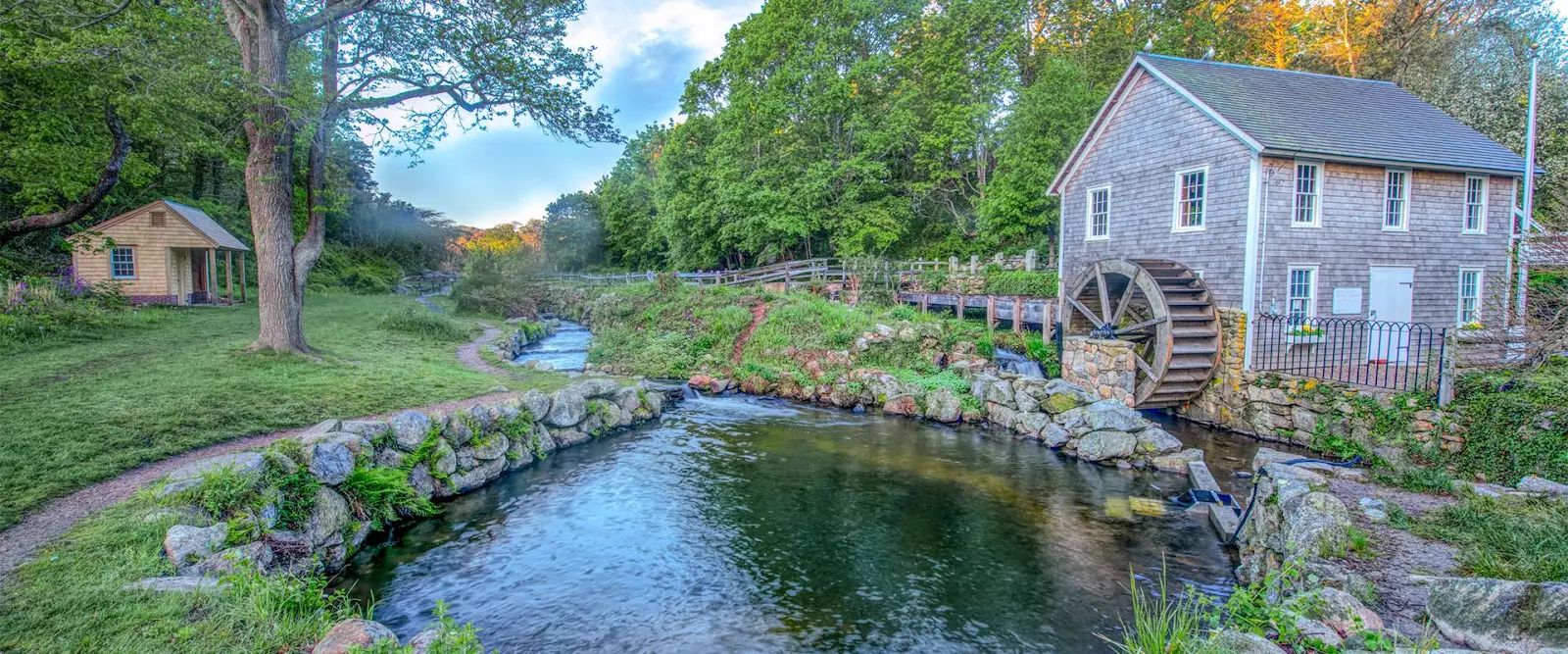 Top accommodations:
- Parkers River Inn & Cottages - Well-established inn and cottages surrounded by 8 acres of tranquil Cape scenery. Continental breakfast included.
- Blue Water Resort - Spacious, apartment-style suites outfitted with full kitchens, Jacuzzis, and fireplaces. Near Cape Cod Rail Trail.
Chatham
Arguably the most beautiful of the Cape's seaside towns, Chatham delights in winter with its uncrowded beaches like Cockle Cove, historic lighthouses, and quaint Main Street lined with shops and eateries. Visit the Chatham Marconi Maritime Center or just enjoy the dramatic winter seascape along Chatham Lighthouse Beach. Stay right on Main Street at historic Chatham Inn or overlook the ocean from Beach House Chatham.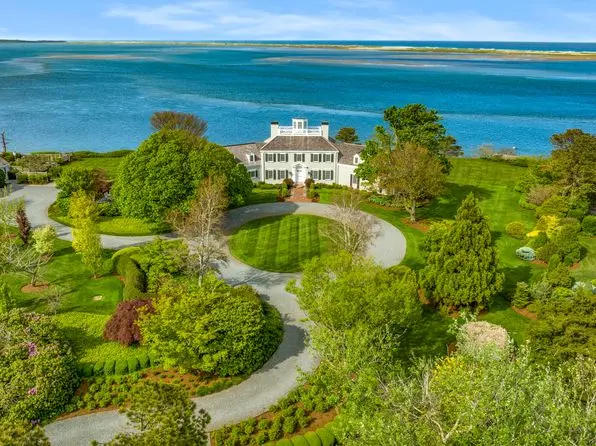 Top accommodations:
- Chatham Inn - Historic inn with charming rooms just steps from the shops and restaurants of Main Street. Afternoon tea service provided.
- Beach House Chatham - Contemporary suites with full kitchens and oceanview balconies overlooking gorgeous Cockle Cove Beach. Indoor pool onsite.
Orleans
Marking the elbow of Cape Cod, Orleans has breathtaking natural scenery from Nauset Beach to verdant woodlands like Skaket Beach. Take a wintry walk around scenic Town Cove. Visit the Orleans Historical Society Museum or explore the scenic trails of the Pochet Island Conservation Area. Stay at the stately Orleans Inn or the Captain Linnell House, an intimate B&B.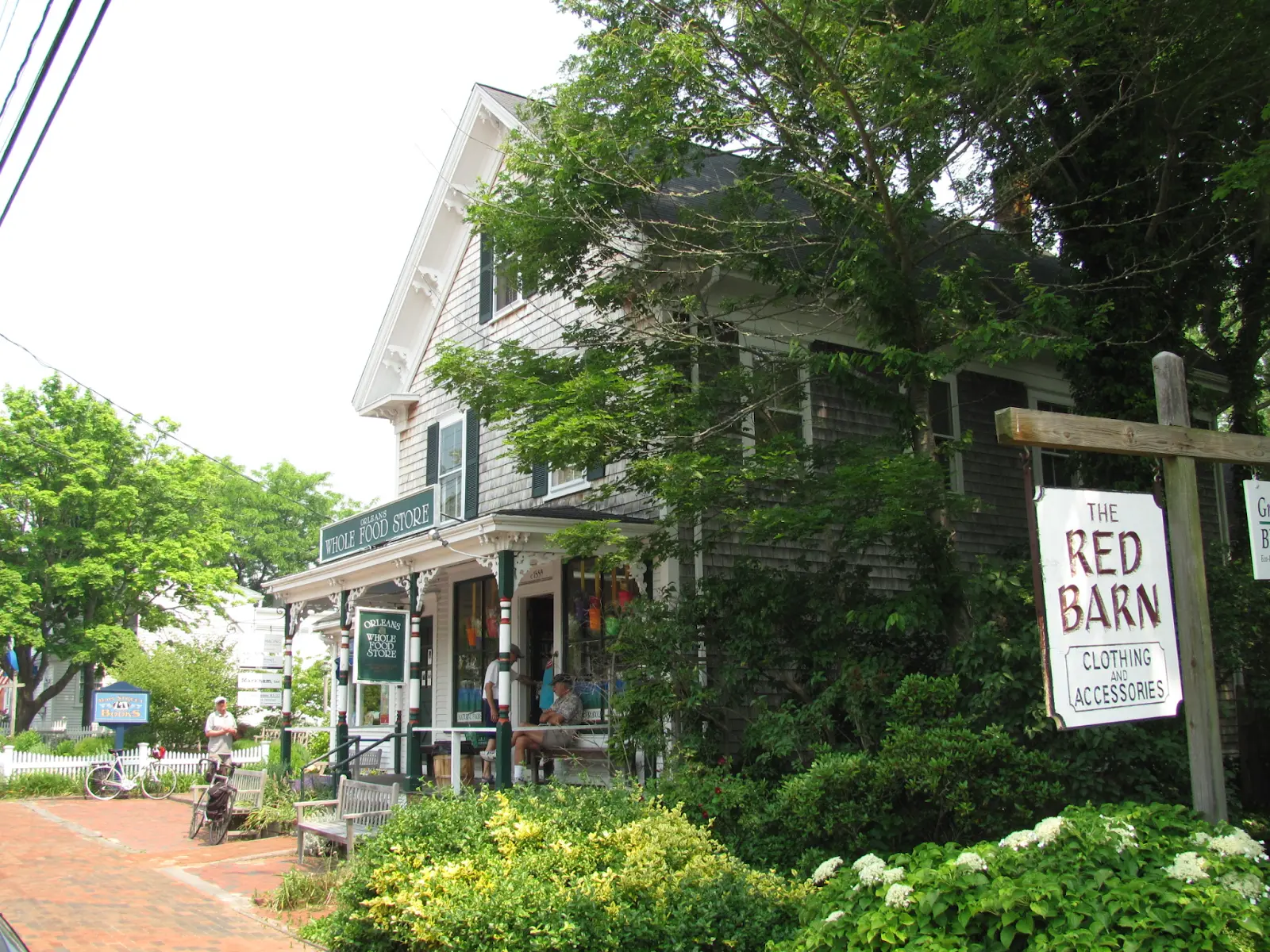 Top accommodations:
- Orleans Inn - Beautiful waterfront hotel with comfortable rooms, indoor pool, and bay views. Steps from downtown Orleans.
- Captain Linnell House - Historic, boutique B&B near Skaket Beach. Hearty gourmet breakfasts served daily.
Eastham
Peaceful and scenic, Eastham is home to the Cape Cod National Seashore with its historic Coast Guard lighthouses and pristine beaches like Coast Guard and Nauset Light. Visit the Salt Pond Visitor Center or walk the Fort Hill area overlooking scenic marshes. Quirky lodgings include the Inn at the Oaks near picturesque Wiley Park and Sundial Resort Motels by Coast Guard Beach.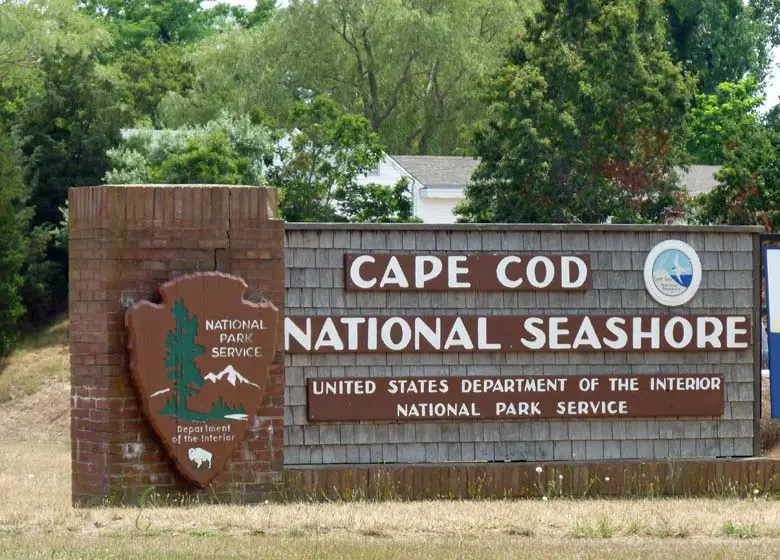 Top Accommodations:
- Inn at the Oaks - Cozy inn near Salt Pond outfitted with uniquely decorated rooms, plus a wine and cheese reception every evening.
- Sundial Resort Motels - Sprawling beachfront resort with a mix of standard motel rooms to multi-bedroom suites, many overlooking the ocean. Outoor and indoor pools.
Wellfleet
Beloved for its oyster beds, pristine beaches, and iconic Cape Cod charm, Wellfleet is one of the most iconic Cape towns. In winter, walk the quiet beachfront of Mayo Beach or scenic White Crest Beach and visit galleries and shops in the village center. Stay right on the harbor at The Wharf Inn and Restaurant or at boutique spot Blue Heron House.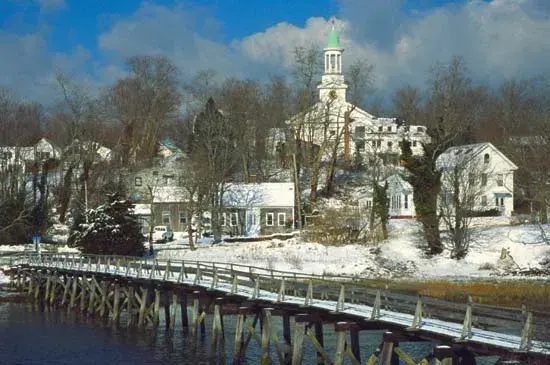 Top accommodations:
- The Wharf Inn and Restaurant - Charming rooms overlooking Wellfleet Harbor and serving up a breakfast buffet daily. Next to the pier and beach.
- Blue Heron House - Sophisticated B&B near downtown galleries with uniquely decorated rooms and pretty garden sitting areas.
Truro
Truro retains old Cape Cod's peaceful, rustic charm with its small coastal village center and vast stretches of seaside like Ballston Beach and Corn Hill Beach. Visit the Highland Light or Highland Museum and House. Quirky lodging abounds, from the Castle at Corn Hill B&B to Beach Point Hotel's historic waterfront cottages near Corn Hill.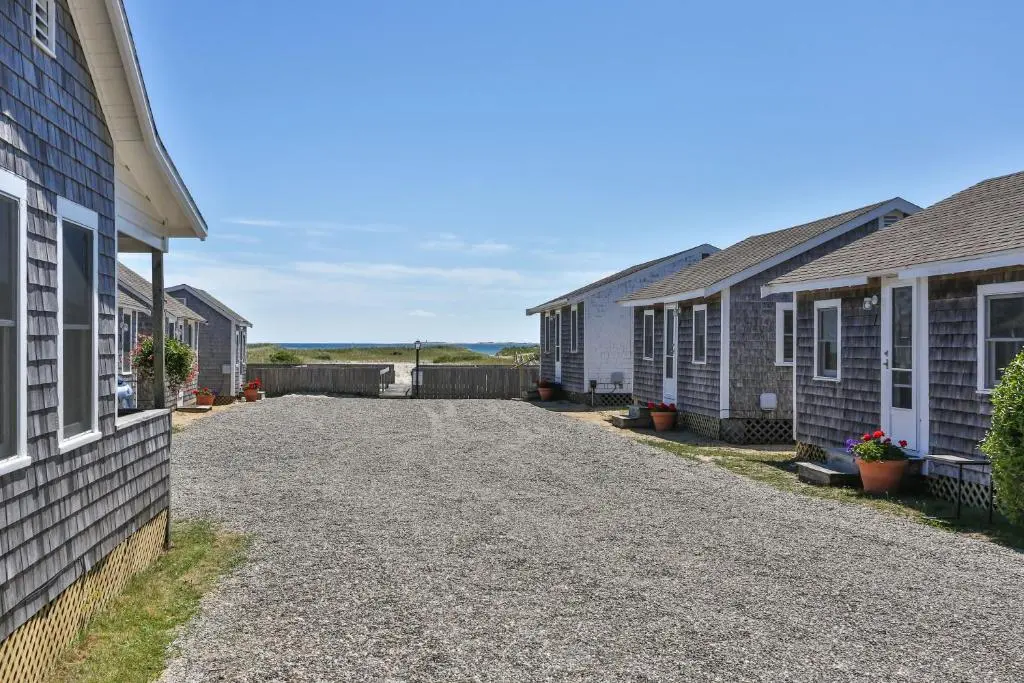 Top Accommodations:
- Castle at Corn Hill B&B - One-of-a-kind castle replica with elaborately themed rooms and a glass-enclosed rooftop. It's in a tranquil wooded area near Corn Hill Beach.
- Beach Point Hotel - Historic seaside hotel and cottages overlooking Corn Hill Beach. Continental breakfast included in rates.
Provincetown
Sitting at the northern tip of Cape Cod, Provincetown is beloved for its vibrant arts scene, untamed natural beauty, and welcoming, freewheeling spirit. Winter finds Commercial Street much quieter, perfect for taking in the preserved historic buildings. Walk Race Point Beach or visit the Pilgrim Monument. Stay right on lively Commercial Street at establishments like Carpe Diem Guesthouse & Spa.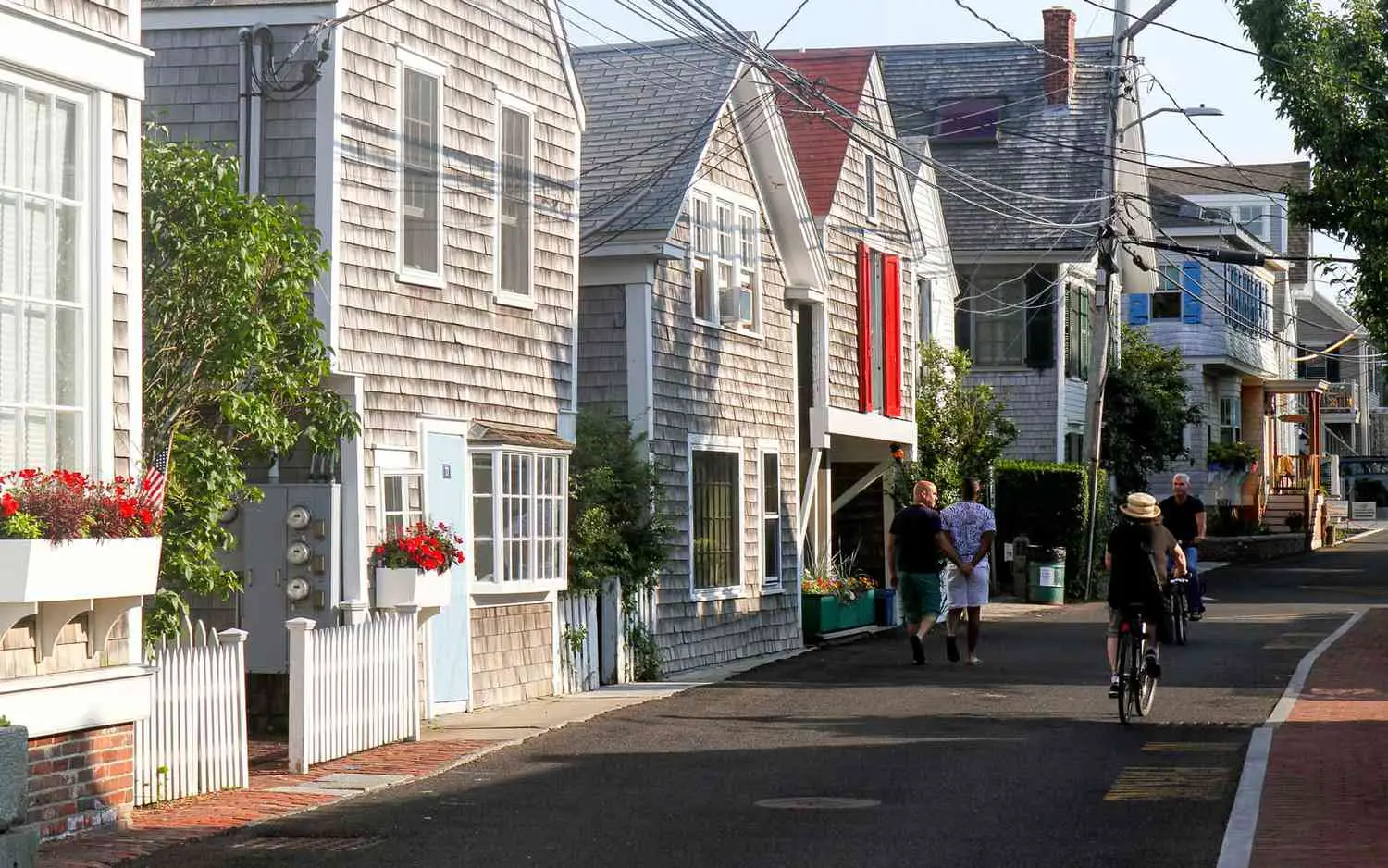 Top Accommodations:
- Carpe Diem Guesthouse & Spa - Chic boutique guesthouse with a spa, sauna, and tranquil garden patios. Located right on Commercial Street.
- White Porch Inn - Beautifully designed rooms and suites housed in a historic Commercial Street building, complete with free breakfast.
Must-Visit Restaurants on Cape Cod
The Knack, Dennis
Tucked along Route 6A in Dennis, The Knack delivers a one-of-a-kind fine dining experience. Housed in a charming 19th century sea captain's home, this intimate eatery dazzles diners with expertly prepared seasonal fare. As a BYOB establishment, The Knack encourages patrons to bring their own favorite beers, wines and spirits to complement the creative cuisine.
Dinners commence with amuse-bouches like ahi tuna tartare on cucumber rounds, whetting the appetite for more. Appetizers shine with selections like pan seared scallops served over bourbon-ginger glazed carrots and roasted wild mushroom tartlets topped with Goat cheese mousse. Entrees from the constantly changing menu highlight regional ingredients, often with succulent seafood at the forefront. Recent standouts include Cape Cod monkfish wrapped in prosciutto over butternut risotto and fall-off-the-bone braised short ribs. For the finale, save room for indulgent desserts like crème caramel with toasted pine nuts or the crowd-pleasing chocolate molten lava cake.
With its intimate ambiance and impeccable execution, The Knack provides a refined yet comfortable fine dining experience. Diners praise the gracious hospitality and incredible flavors fashioned by the talented chef-owners. For an unforgettable dinner on Cape Cod, make a reservation at this Dennis gem.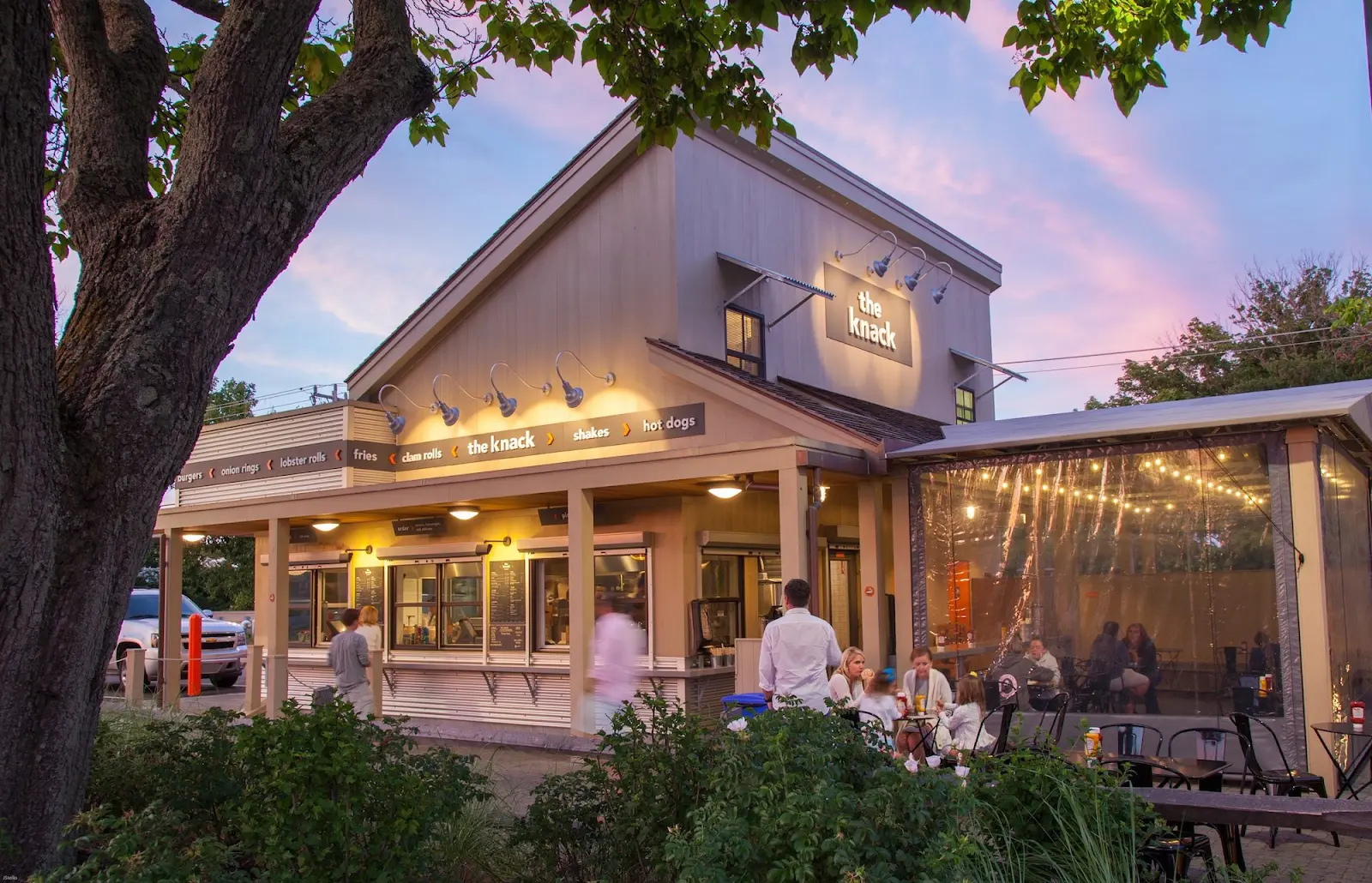 Mac's Seafood, Wellfleet
No trip to Wellfleet is complete without a visit to Mac's, one of the most venerable oyster shacks dotting Wellfleet Harbor. Family owned since 1969, Mac's serves up outrageously fresh oysters harvested from nearby flats along with classic fried seafood plates, overflowing lobster rolls, and award-winning clam chowder.
Patrons can belly up to the lively bar or grab one of the picnic tables on the back deck overlooking the harbor (complete with outdoor heaters in winter). There's no fuss here - just paper plates piled high with tender fried scallops, fries, coleslaw and all the traditional fixings. The oysters deserve special mention, arriving so fresh that their briny sweetness sings. Lobster rolls come spilling over with chunks of sweet lobster meat. Don't skip the creamy, peppery chowder loaded with clams and potatoes - it's some of the best on the Cape.
Equal parts lively, casual, and deliciously fresh, Mac's offers the quintessential Cape Cod seafood shack experience. Expect big flavors, cold beers, and camaraderie among the communal picnic tables.
The Beachcomber, Wellfleet
Perched atop Cahoon Hollow Beach, The Beachcomber fuses stunning ocean vistas with upscale seaside dining. Panoramic windows reveal sweeping views of the surf and sand, perfectly complementing the fresh New England fare. The menu celebrates local ingredients, especially briny oysters and shellfish harvested from nearby waters. Starters like Wellfleet oyster stew and pan roasted scallops whet the appetite.
Entrees include New England classics like oven roasted scrod and seafood casserole, along with global infusions like sesame seared tuna and seafood curry. Save room for The Beachcomber's signature dessert - warm wild blueberry cobbler topped with vanilla ice cream. With its captivating setting and ocean-inspired cuisine, The Beachcomber encapsulates the beauty of dining by the sea. Call ahead for reservations to secure a table overlooking the water.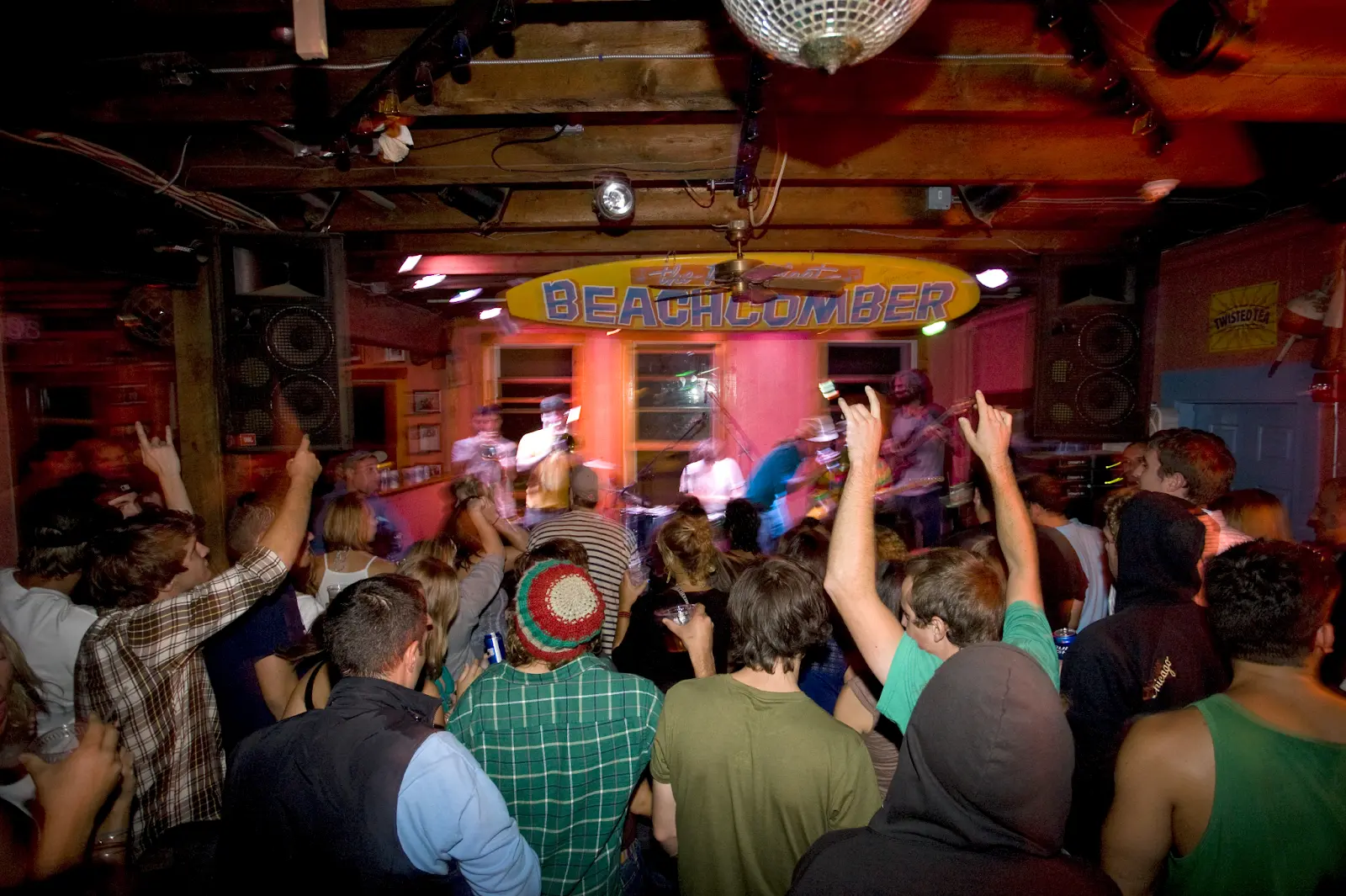 Chatham Bars Inn, Chatham
For farm-to-table elegance by the sea, the Chatham Bars Inn's flagship restaurant takes fine dining to new heights. The talented culinary team sources ingredients from the resort's own farm and local fishing boats to create imaginative New England cuisine. Menus change seasonally to highlight the freshest produce, cheeses, and seafood. Appetizers like tuna tartare and peekytoe crab cakes give way to entrees showcasing just-caught fish, tenderloin steaks, and rack of lamb. There's always a sophisticated seafood offering, like miso glazed salmon or butter poached lobster.
The charming wood-trimmed dining room provides a refined yet laidback ambiance, letting the food take center stage. Attentive service and an award-winning wine list round out the experience. With a new menu daily emphasizing hyper-local fare, the Chatham Bars Inn delivers an ever-changing taste of the Cape. Sunday brunch is also divine, surrounded by stunning ocean views.
The Inn at the Oaks, Eastham
At this charming inn near Cape Cod National Seashore, the restaurant crafts globally inspired dishes that burst with flavor. Menus change seasonally to highlight the freshest regional produce and seafood. Appetizers like Thai fried calamari and tuna tacos whet the appetite. House specialties include seafood paella loaded with shrimp, scallops, mussels and chorizo, as well as fragrant Thai red curry with fish, scallops and vegetables over jasmine rice.
From Italian-influenced dishes like lobster macaroni and cheese to Mediterranean mezze platters, the chef infuses everything with big, bold flavors. The impressive wine list provides perfect pairings. For dessert, save room for treats like crème caramel or flourless chocolate torte. With its creative cuisine and talented chef, the restaurant at Inn at the Oaks brings world flavors to the heart of Cape Cod.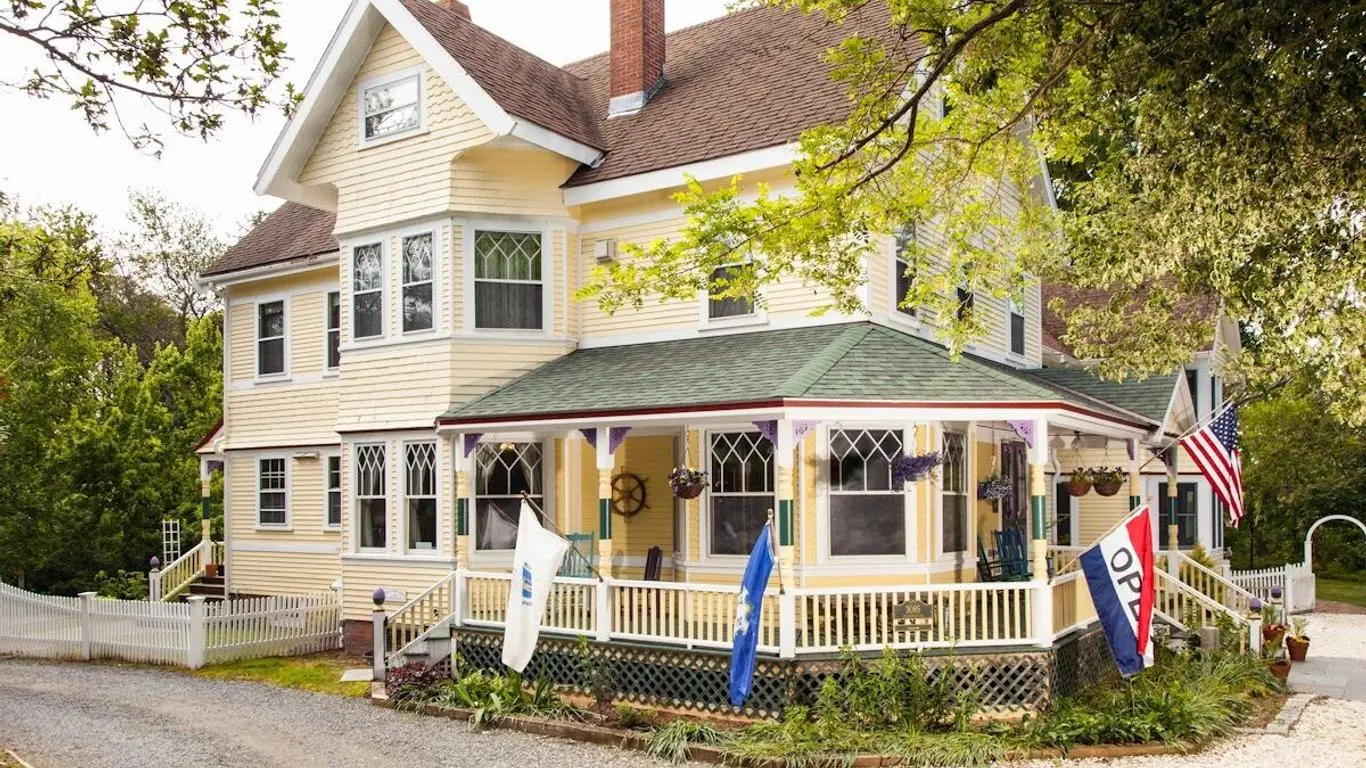 Mahoney's Atlantic Bar & Grill, Falmouth
For relaxed waterfront dining in Falmouth, Mahoney's Atlantic Bar & Grill hits the spot. Located right on scenic Falmouth Harbor, it specializes in classic American fare with a fun, casual vibe. Local seafood shines in dishes like fried scallop rolls, fish and chips, and chowders loaded with clams and lobster. Juicy burgers, buffalo wings, nachos and other pub grub round out the menu.
Mahoney's charming nautical-themed interior provides cozy seating, but the scenic heated deck overlooking the harbor is the prime spot. Enjoy gorgeous sunset views as you dine alfresco on lobster rolls, clam strips and other seaside specialties. With local craft beers on tap, specialty cocktails, and nightly live music, Mahoney's provides an easygoing, affordable waterfront dining experience.
The Brewster Fish House, Brewster
Tucked alongside scenic Brewster Harbor, The Brewster Fish House celebrates sustainably sourced seafood in a relaxed, rustic setting. The dining room's handsome pine interior and large windows offer water views. Outside seating extends the experience on the expansive deck. The restaurant works directly with local fishermen to source the freshest fish, scallops and shellfish.

Start with their award-winning clam chowder or infected monkfish liver pâté. Move on to entrees like wild caught George's Bank cod baked with seasoned cracker crumbs or North Atlantic sea scallops seared to a caramelized crust. More unique seafood dishes like squid ink linguine with calamari also make appearances. An ample beer and wine list spotlight regional varietals. For a harborfront meal showcasing the area's ocean bounty, The Brewster Fish House is a prime choice.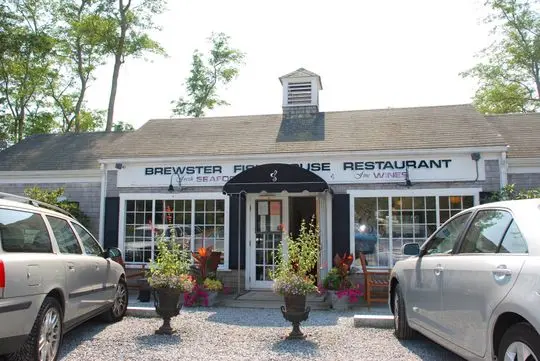 Cape Cod Lodging: From Opulent Resorts to Cozy Cottages
Cape Cod offers no shortage of amazing places to rest your head, from vintage motels and quaint cottages to full-service luxury resorts. Here's a sampling of the diverse lodging options:
Wequassett Resort, Chatham
Nestled along the shores of Pleasant Bay in Chatham, the exclusive Wequassett Resort offers a luxurious escape on Cape Cod. Sprawling across 22 acres, this AAA Five Diamond rated property blends classic New England architecture with indulgent amenities. Guests are enveloped in relaxed refinement the moment they arrive. Handsome cedar shingle cottages and beachfront guestrooms exude privacy and comfort. Interiors feature chic nautical decor, marble baths, plush bedding, and balconies overlooking the bay.
At the resort's heart lies the stately main inn housing the restaurant, bar, and Cape Cod's only Forbes Five-Star spa. With expert therapists and luxe touches like a steamed relaxation lounge, the spa pampers guests with indulgent treatments and water therapies in treatment rooms overlooking Pleasant Bay. The on-site restaurant, Twenty-Eight Atlantic, crafts creative farm-to-table cuisine sourced from local waters and nearby farms. Guests can dine al fresco during summer on the expansive deck.
During the day, guests at Wequassett Resort have access to a private white-sand beach on Pleasant Bay. Activities range from kayaking and stand-up paddleboarding to swimming, sailing and relaxing on beachside cabanas. For outdoor recreation, there's also a golf course, tennis courts, and biking and walking trails. Come evening, guests can unwind around the fire pits or relax with a cocktail at the bayview bar. With its serene setting and luxury amenities, Wequassett Resort offers a quintessential Cape Cod escape.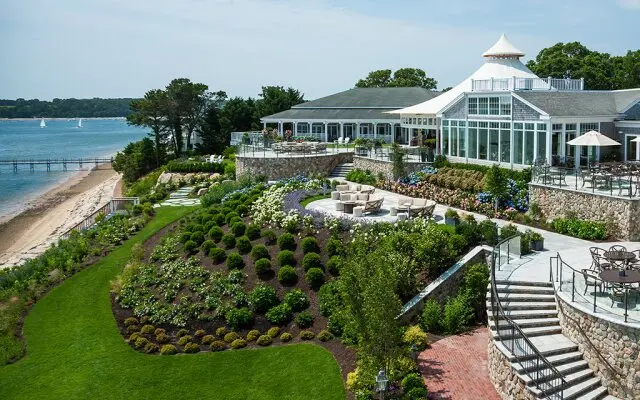 Ocean Edge Resort, Brewster
Spread across 429 acres in Brewster, the expansive Ocean Edge Resort envelops guests in luxury the moment they arrive. From private beaches to an acclaimed golf course, this expansive Cape Cod resort has it all. The historic mansion housing many guest rooms, restaurants and event spaces forms the heart of the resort. Guests can choose from an array of accommodation types, ranging from villas and one-bedroom suites to multi-bedroom bayside villas with full kitchens and water views. Wherever they stay, guests enjoy elegant interiors, deluxe bedding, and lavish bathrooms.
Dining options abound, from the award-winning Ocean Terrace restaurant overlooking the bay to more casual bistro and tavern options. The resort's premier spa pampers guests with massage therapies, facials and body treatments in a soothing setting. Beyond the spa, amenities run the gamut from indoor and outdoor pools to a private beach on Cape Cod Bay, water sports center, and children's programs. But the crown jewel is Ocean Edge's championship golf course, consistently ranked among the top public courses in America thanks to its lush fairways, dramatic bluffs, and ocean vistas. With unending amenities and activities, Ocean Edge Resort promises a luxury escape for all interests.
Chatham Bars Inn, Chatham
Combining a storied heritage with luxurious accommodations, Chatham Bars Inn has defined Cape Cod luxury since 1914. This iconic resort overlooking the Atlantic oozes old-world elegance. Guests can select from rooms in the historic Main Inn or sprawling cottages. All exude maritime-chic style through a serene blue and white color scheme, plenty of natural light, and deluxe amenities like fireplaces and private decks. Many cottages come with multiple bedrooms, making them ideal for families.
At Chatham Bars Inn, guests enjoy pampering perks like afternoon tea, evening turndown service, and nightly live music. The resort's farm-to-table restaurant sources ingredients from a nearby farm for creatively prepared New England fare. Adjacent to the restaurant, the nautically inspired Salt Bar offers craft cocktails and seaside views. Beyond dining, the spa soothes with signature massage therapies and facials using organic products. When not indulging at the spa, guests splash in the resort's heated outdoor pool overlooking the Atlantic's waves. With its thoughtful luxuries and gracious hospitality, Chatham Bars Inn promises a quintessential Cape Cod escape.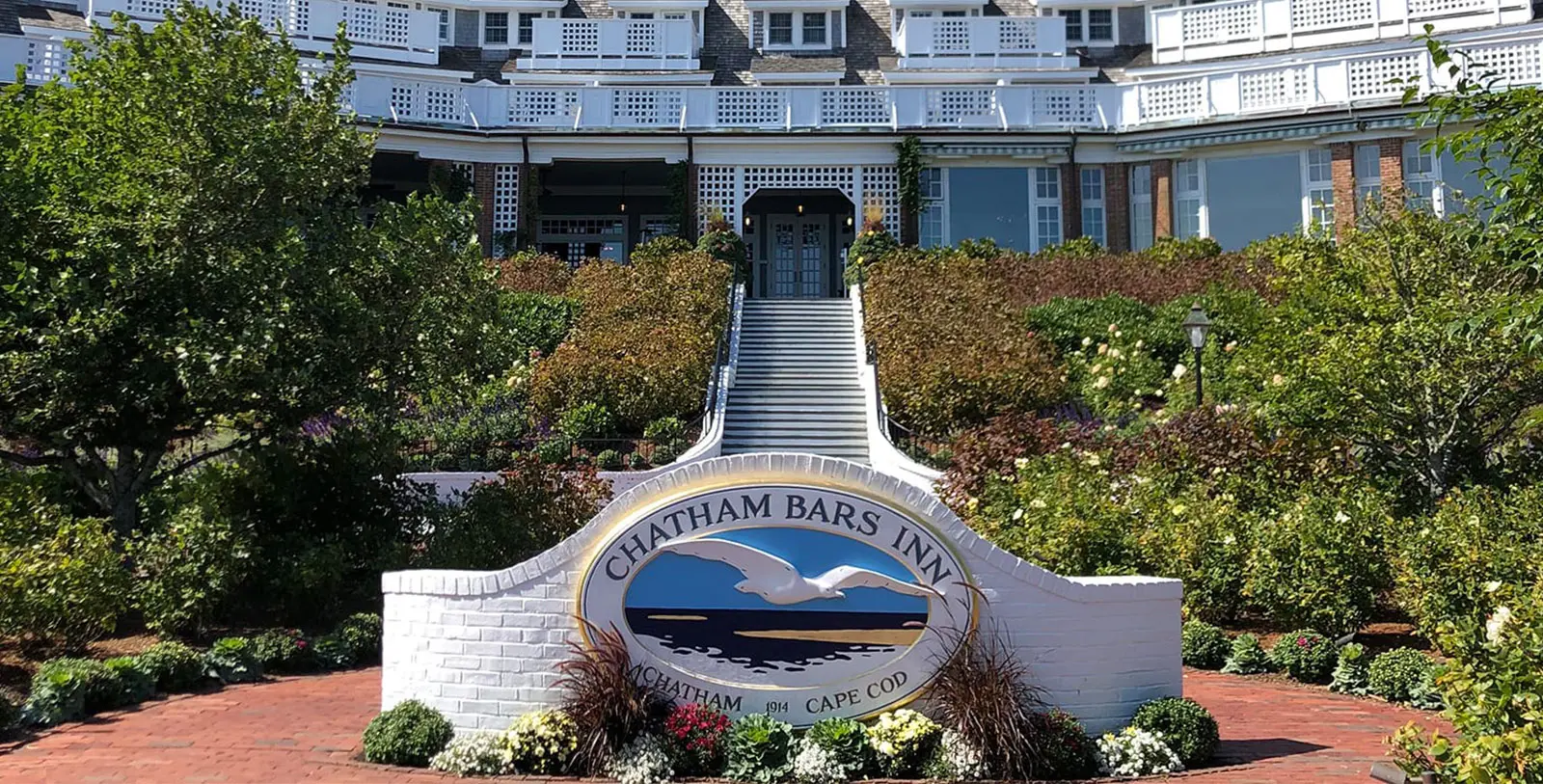 The Inn at Cape Cod, Yarmouth
Understated luxury awaits at The Inn at Cape Cod, an intimate boutique property in Yarmouth. Housed within a stately 1840s sea captain's home, this romantic inn has just six guest rooms to ensure an exclusive getaway. Each room indulges guests with features like four-poster beds, marble bathrooms with whirlpool tubs, and gas fireplaces. Outside, private patios overlook tranquil gardens accented with koi ponds and water fountains.
The Inn at Cape Cod delights guests with included extras like evening sherry and tea service showcasing teas from around the world. Made-to-order breakfasts satisfy any craving, from lobster omelets to croissant French toast. Guests can also take advantage of complimentary kayaks and paddleboards, or simply relax in the intimate library with a book. For total relaxation, in-room spa services are available. With lavish amenities and attentive yet unobtrusive service, The Inn at Cape Cod succeeds in laidback luxury.
Captain Farris House, Yarmouth Port
History and luxury blend seamlessly at Captain Farris House, an elegant Georgian mansion turned boutique inn. Dating to 1760, this Yarmouth Port estate reflects the Cape's maritime heritage through decor touches like antique nautical maps. Each plush room bears a distinct name and design scheme. Guests may stay in the luxurious Captain's Quarters or the whimsical Garden Room accented in floral motifs.
At Captain Farris House, guests indulge in extras like evening sherry service, afternoon teas accompanied by freshly baked scones, andMadeira on the verandah. The inn's outstanding breakfasts incorporate ingredients from local purveyors, like blueberry ricotta pancakes topped with fresh fruit. For ultimate relaxation, guests can arrange in-room massages and facials. The inn also offers complimentary bikes to explore the tranquil Cape scenery. With its lavish amenities and historic charm, Captain Farris House epitomizes refined luxury on Cape Cod.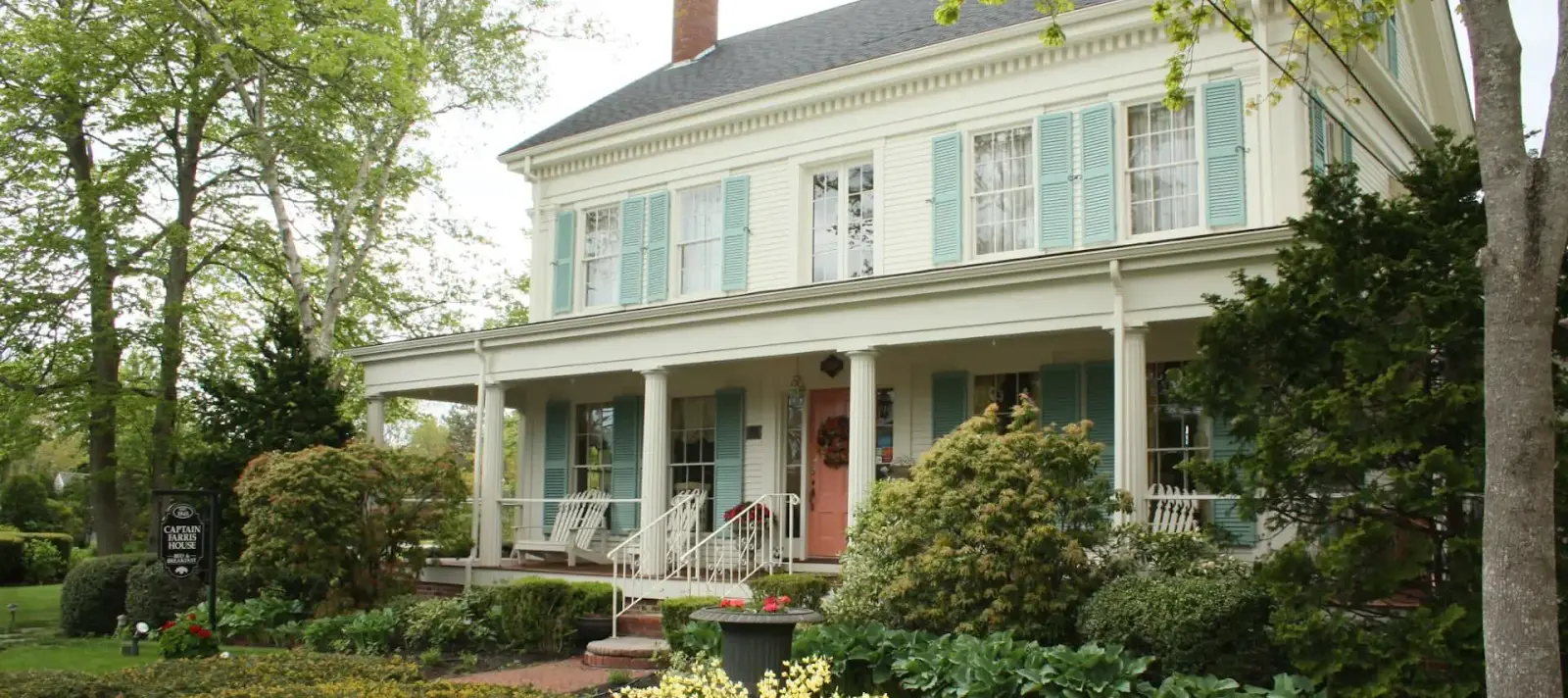 The Lamb & Lion Inn, Barnstable
Step back in time at The Lamb & Lion Inn, a charming relic in Barnstable village. Housed in a preserved 1760s building, this historic inn transports guests to the Cape Cod of yesteryear. The low ceilings, creaking floors, and period decor create an authentic ambiance. Antique furnishings fill the uniquely decorated rooms, including canopy beds and classic armoires.
Despite its historic bent, the inn pampers guests with modern comforts like central air conditioning, free WiFi, and en-suite bathrooms. Rates include a full cooked breakfast from the inn's acclaimed chef. Guests dine on specialties like stuffed French toast, lobster omelets, and eggs benedict while socializing with other guests. Complimentary afternoon refreshments offer a chance to relax with coffee, tea and homemade cookies. The inn's cozy library provides a comfortable place to unwind with a book.
Ideally located just blocks from downtown Barnstable, The Lamb & Lion Inn places guests steps from shops, restaurants and nightlife. A short drive brings guests to beaches, golf courses, and the Cape Cod Rail Trail. Whether looking to explore downtown or simply relish the historic ambiance, The Lamb & Lion Inn promises a uniquely memorable Cape Cod getaway.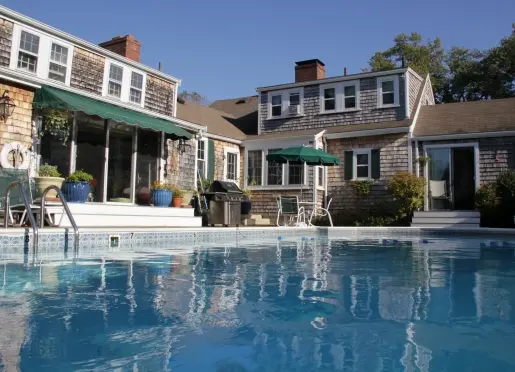 The Captain David Kelley House, Centerville
History comes alive at The Captain David Kelley House, an intimate B&B in Centerville village. This handsome Federal-style home dates to 1843 when it was built by Capt. David Kelley of packet ship fame. Today, the historic house functions as a gracious B&B where guests stay in antique-filled guest rooms or private cottages on the property.
Each individually decorated room bears a distinct ambiance, from the whimsical Mermaid Room to the nautically inspired Ship Captain's Quarters. Modern amenities like central air conditioning and free WiFi blend seamlessly with the old-world charm. Rates include a full breakfast concentrating on regional flavors, including wild Cape Cod blueberry pancakes and quiche with local asparagus. Complimentary afternoon tea allows guests to enjoy coffee, teas and freshly baked treats in an inviting setting.
Just a mile from Craigville Beach, the inn delivers tranquility along with easy access to seaside recreation. Guests praise the exceptional hospitality and memorable Cape Cod ambiance found at this special historic retreat.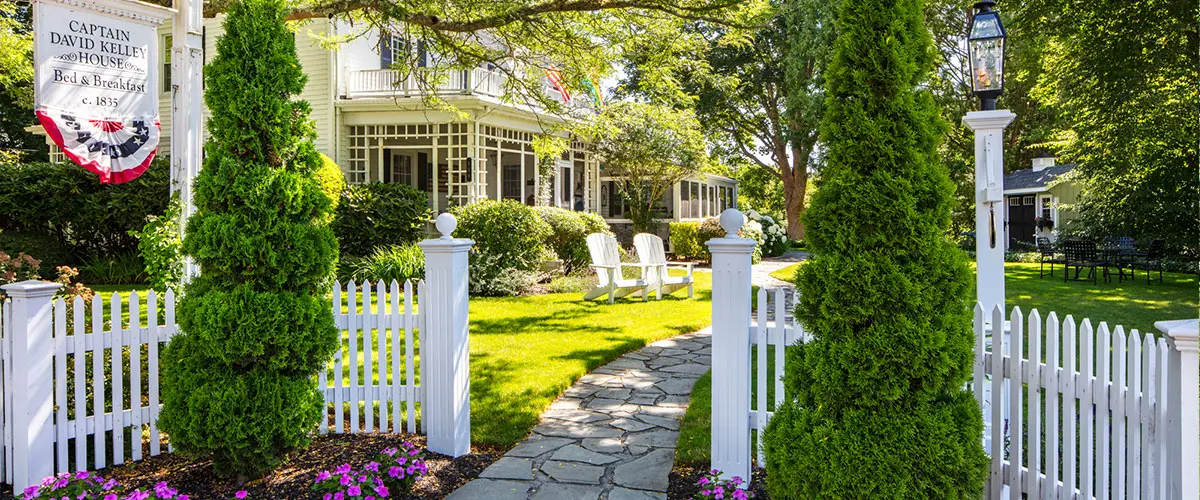 Snow Goose Inn, Chatham
Charm exudes from every corner of the Snow Goose Inn, a lovingly restored early 1800s sea captain's home in downtown Chatham. Today, this historic inn continues the seafaring tradition by welcoming guests into uniquely decorated rooms outfitted with maritime maps, model ships and other nautical accents. Quilts on canopy beds and antique wingback chairs maintain the historic ambiance. Spacious bathrooms with glass vessel sinks and tiled walk-in showers add modern indulgence.
Made-to-order breakfasts emphasize fresh local ingredients, with highlights like lobster omelets and French toast topped with Chatham-grown berries. In the afternoon, guests enjoy tea time featuring housemade scones and cookies. The inn's amiable hosts ensure first-rate hospitality. Located just steps from Chatham's charming Main Street, the Snow Goose Inn positions travelers in the heart of this captivating seaside town.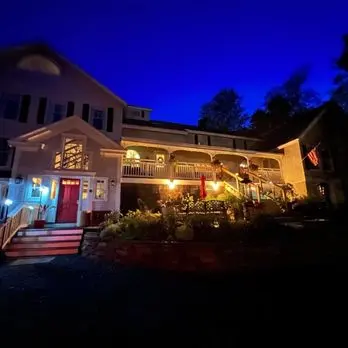 Conclusion
With its iconic beaches, charming villages, and abundance of natural beauty, Cape Cod promises a serene and rejuvenating getaway even in winter. By staying in one of the peninsula's unique towns, you're steps away from stunning seascapes, historic sites, cozy cafes, and acclaimed restaurants. Indulge in fresh seafood, relax at a luxurious inn, or cozy up by the fire at a heritage B&B. Whether you crave seclusion or excitement, the Cape offers something for every interest and budget. As the cold blankets New England, escape to the warmth, charm and hospitality waiting on these sandy shores. Let the magic of Cape Cod restore and replenish you this winter.