14 Things To Do in Chappell Hill, Texas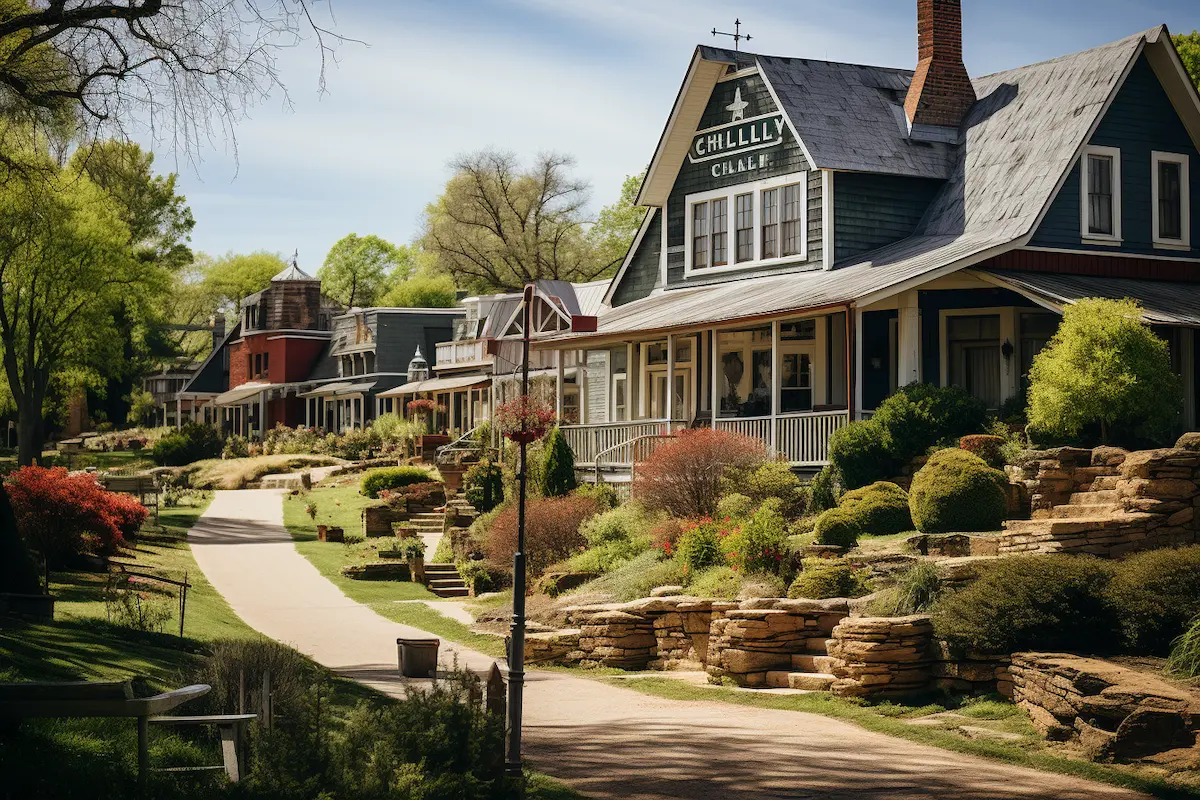 Best Things To Do in Chappell Hill
Tucked away in the heart of Washington County, Texas, Chappell Hill is a delightful blend of history, nature, and Southern charm. The small town, established in the 1840s, has preserved its rich heritage and historical allure, making it a perfect getaway for those seeking an escape from the hustle and bustle of city life. Its cobblestone streets are lined with historical homes, quaint shops, and local eateries, each narrating its own unique tale of the town's past.
With its warm hospitality, serene environment, and a plethora of attractions, Chappell Hill promises a unique and memorable journey through the heart of Texas. Let us see some of the places that make the city worth visiting.
Chappell Hill Historical Society Museum
As a treasure trove of the town's history, the Chappell Hill Historical Society Museum offers tourists an enlightening journey into the past. Housed in an 1853 schoolhouse, the museum overflows with fascinating artifacts, photographs, and documents that tell the story of Chappell Hill's colorful history. Permanent exhibits include displays on agriculture, local business, and education, illustrating the richness of the town's cultural heritage. The museum's quaint charm comes alive with local volunteer guides who delight visitors with anecdotal stories that bring the past to life.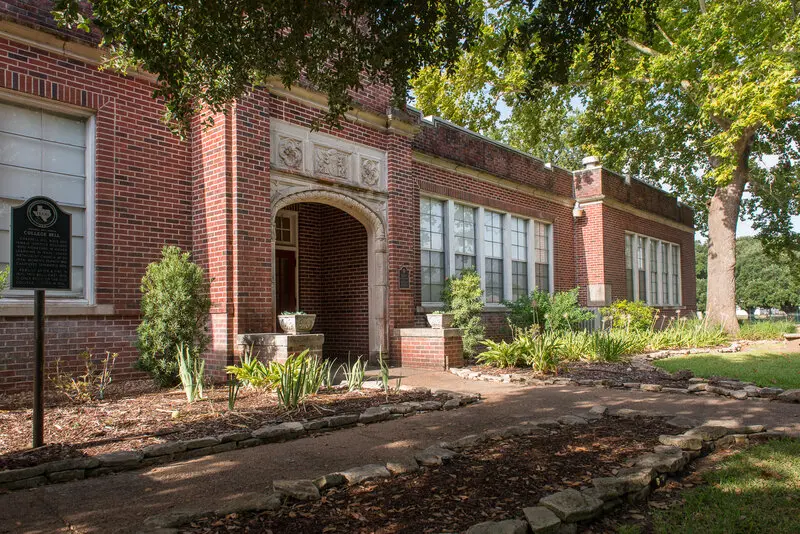 Texas Star Winery
Nestled in the rolling hills of Washington County, Texas Star Winery is an enchanting getaway for wine lovers. It's a place where you can indulge in a variety of native Texas fruit wines, from blueberry and peach to unique wines like hibiscus and prickly pear. You're encouraged to partake in a wine-tasting tour where you can sample their award-winning wines while the friendly staff impart their knowledge about the intricate wine-making process.
Scarecrow Festival
The annual Scarecrow Festival is undoubtedly one of the highlights of Chappell Hill. Held in October, this vibrant event transforms the town into a lively showcase of arts, crafts, and music. Hundreds of handmade and creative scarecrows line the streets, competing for the title of "Best Scarecrow." The festival also hosts over 250 artisan vendors who offer unique and locally-crafted goods, making it a paradise for shoppers. Children's activities, live entertainment, and mouth-watering local foods create a festive atmosphere that resonates with both adults and kids.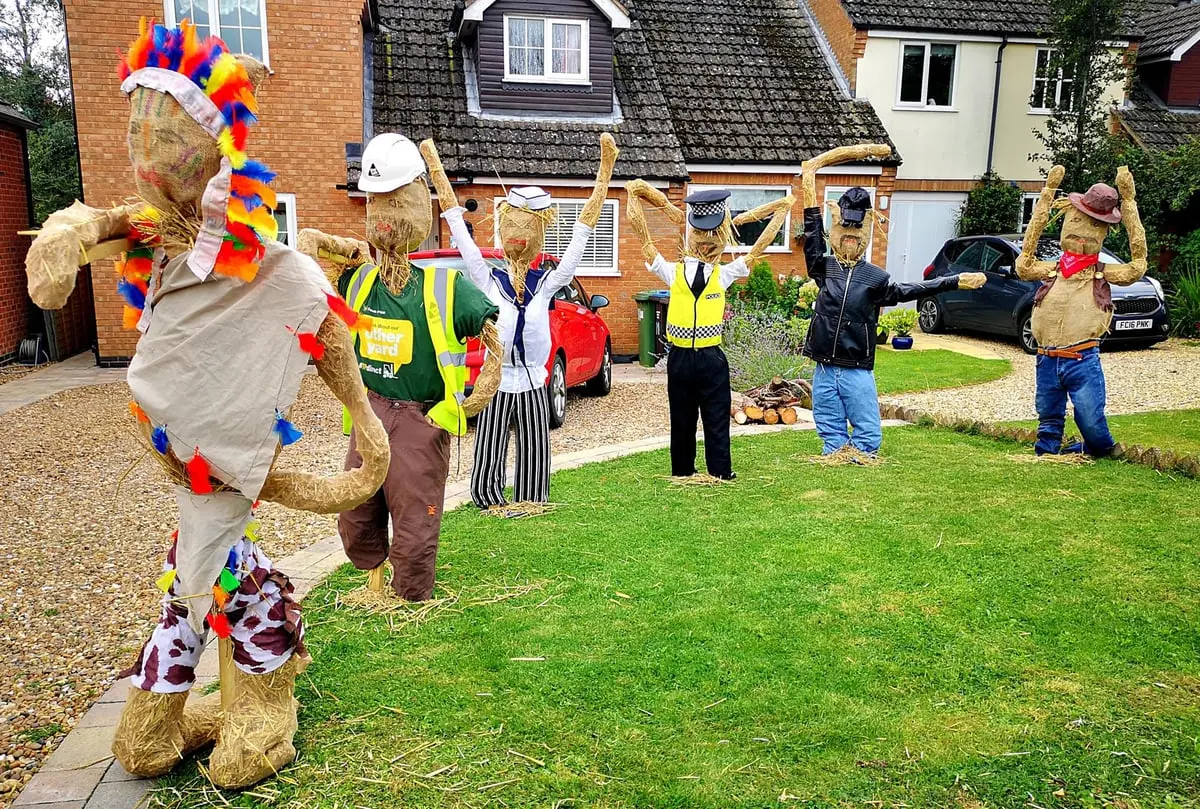 The Cottage at Chappell Hill
Nestled in the heart of the town, The Cottage at Chappell Hill offers an idyllic retreat for tourists seeking tranquility. This boutique inn blends history and charm with modern comfort. The rooms, each distinctively decorated, exhibit a cozy, homey feel. Outside, the cottage offers sweeping views of the surrounding countryside. The Cottage at Chappell Hill goes beyond just providing lodging - it offers an experience, a chance to immerse oneself in the town's tranquil pace of life.
Barrington Plantation
Take a step back in time at the Barrington Plantation. This historic site offers a vivid reenactment of 19th-century plantation life. The plantation's centerpiece, the Barrington Home, has been meticulously restored to its original splendor. Visitors can explore the house, the surrounding fields, and the farm, each narrating a different aspect of plantation life. Engaging demonstrations by costumed interpreters, like cotton ginning, spinning, and weaving, provide a firsthand glimpse into the past. The Barrington Plantation is a fascinating window into history, making it an unmissable attraction in Chappell Hill.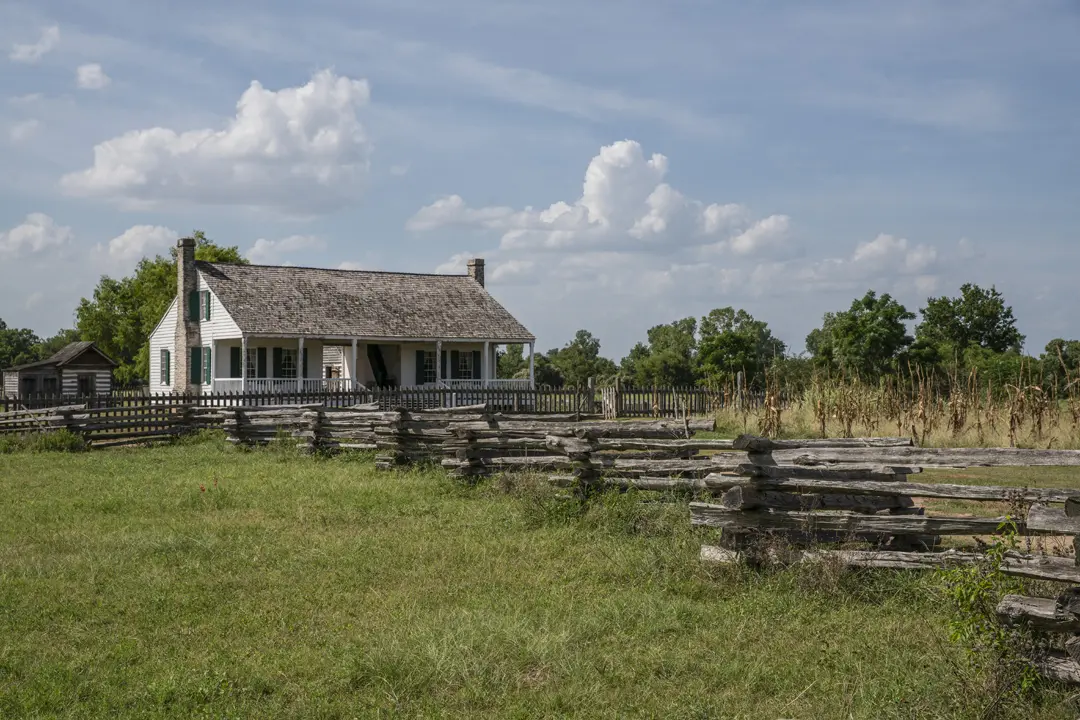 Chappell Hill Lavender Farm
The Chappell Hill Lavender Farm paints a vibrant picture of purple blooms set against the backdrop of the beautiful Texan countryside. It's an experience that engages all your senses, from the stunning visuals to the aromatic scent of lavender wafting in the breeze. The farm's on-site shop offers a delightful range of lavender-infused products, from essential oils to body lotions, which make perfect souvenirs.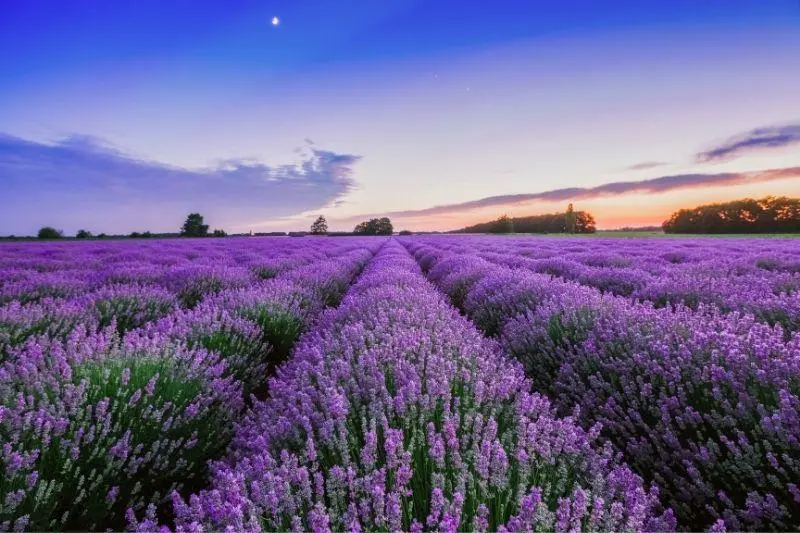 George H.W. Bush Presidential Library and Museum
The George H.W. Bush Presidential Library and Museum provides an in-depth look into the life and career of the 41st President of the United States. Artifacts, photographs, and documents weave an intricate narrative of his presidency and his impact on global politics. Notable exhibits include a replica of the White House's Oval Office and a piece of the Berlin Wall. With its educational and interactive displays, the museum offers a fascinating peek into a critical chapter of American history.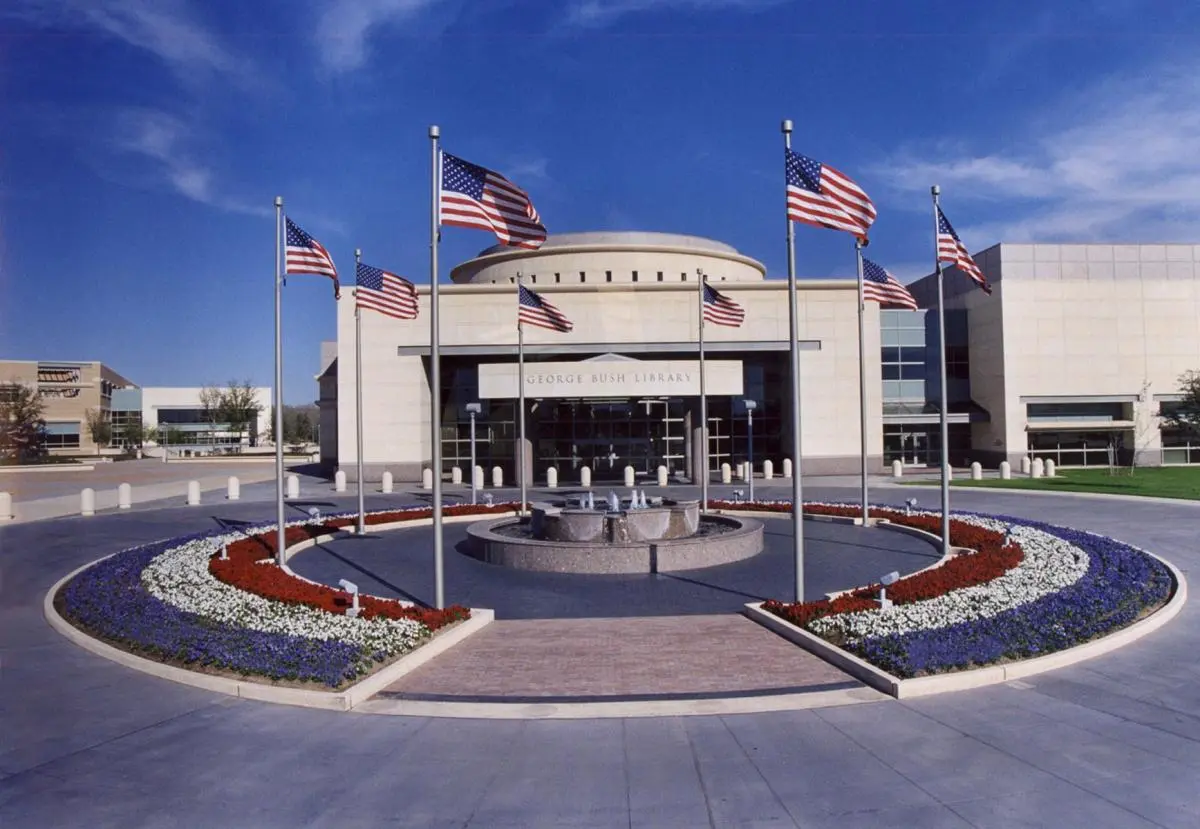 North Carolina Botanical Garden
The North Carolina Botanical Garden in Chapel Hill is a haven for nature lovers. Spanning 1,000 acres, the garden showcases an array of native plants and natural habitats. Wander through the picturesque display gardens, explore the tranquil woodland trails, or take a peaceful stroll along the streamside. The garden is dedicated to research, conservation, and public education, offering various programs and exhibits for visitors of all ages.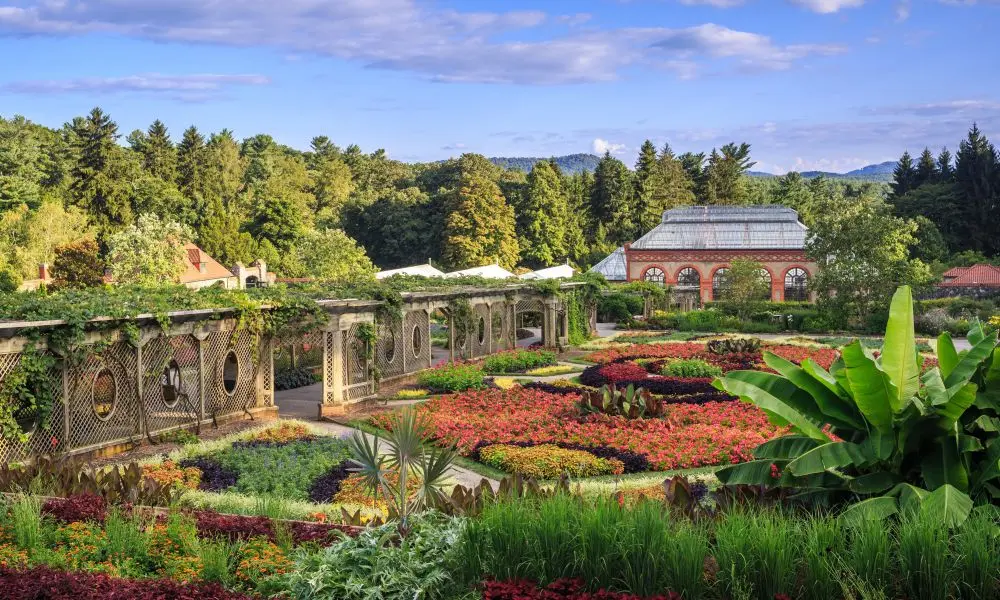 Coker Arboretum
Coker Arboretum, part of the North Carolina Botanical Garden, is a five-acre oasis located on the University of North Carolina campus. It boasts a diverse collection of plants, including a vast assortment of tree species, flowering plants, and shrubs. The arboretum's serene environment invites visitors for a leisurely stroll, a picnic, or simply a quiet moment of reflection. The arboretum is a testament to the beauty of nature, making it a must-visit for nature enthusiasts and those seeking a tranquil retreat.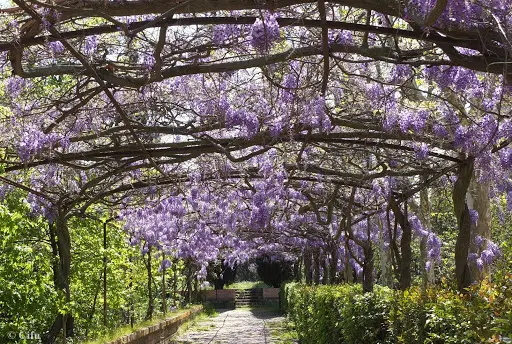 The Forest Theatre
The Forest Theatre, a historic outdoor amphitheater in Chapel Hill, is a unique cultural hub. Carved into the hillside, this open-air venue provides a magical setting for performances under the stars. Over the years, it has played host to various plays, concerts, and cultural events. Whether you're there to see a performance or just to marvel at the theater's unique architecture and setting, the Forest Theatre is sure to leave an indelible impression.
Kidzu Children's Museum
The Kidzu Children's Museum in Chapel Hill is a vibrant and interactive space designed to inspire children's creativity and imagination. Exhibits are hands-on and encourage learning through play. From the "Farm to Fork" exhibit that teaches kids about sustainable farming and cooking to the "Makery," where they can engage in arts and crafts, the museum promises fun and learning in equal measures.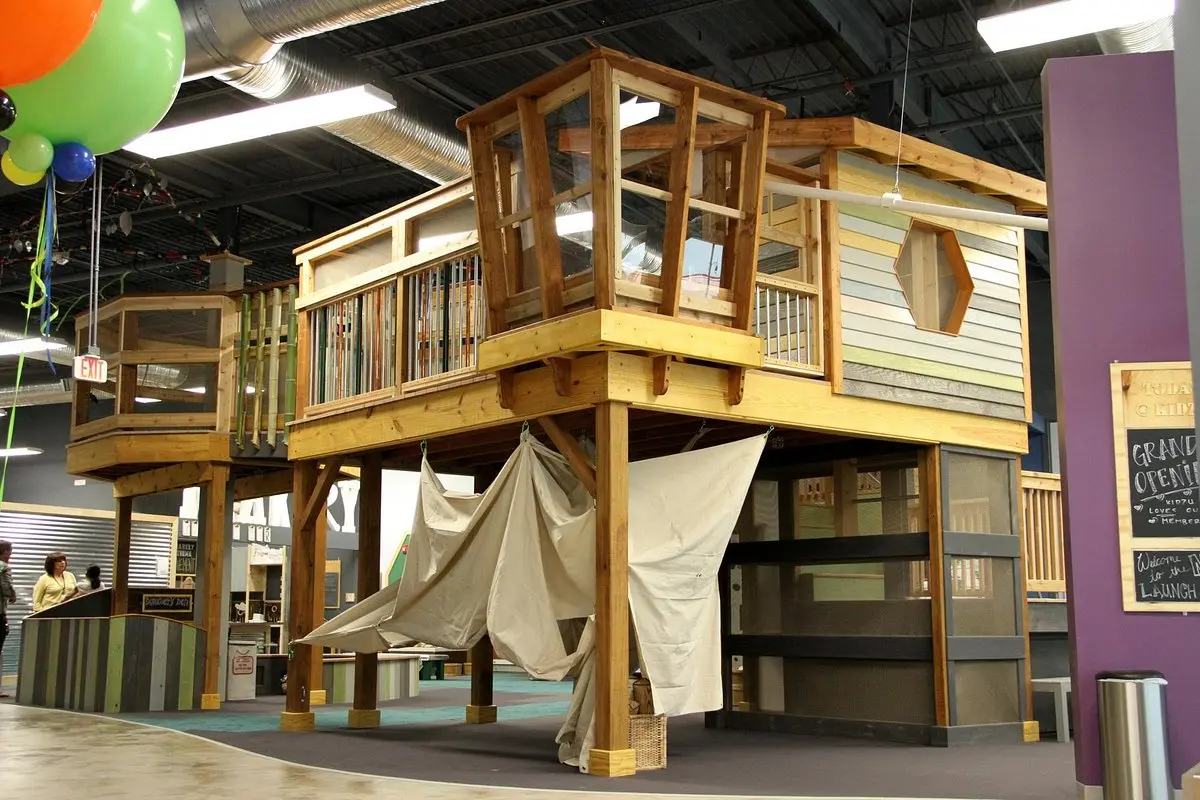 Explore The University Of North Carolina
A trip to Chapel Hill wouldn't be complete without visiting the University of North Carolina. Founded in 1789, it's one of the oldest public universities in the U.S. From its historic buildings like the Old Well, said to bring good luck to those who drink from it to its picturesque campus brimming with green spaces, the university is a hub of academic life and history. A self-guided walking tour is a great way to soak up the campus's vibrant atmosphere.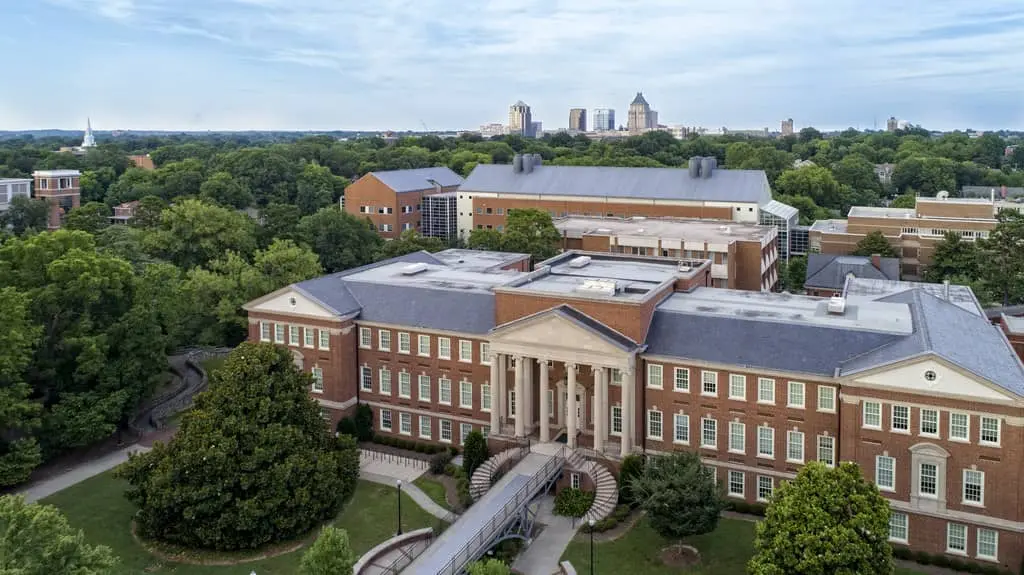 Morehead Planetarium
The Morehead Planetarium, located on the University of North Carolina's campus, is one of the oldest and largest planetariums in the U.S. It offers a fantastic selection of sky shows and interactive exhibits that take visitors on a cosmic journey, exploring everything from black holes to distant galaxies. The planetarium has served as a training center for NASA astronauts, adding to its rich history and allure.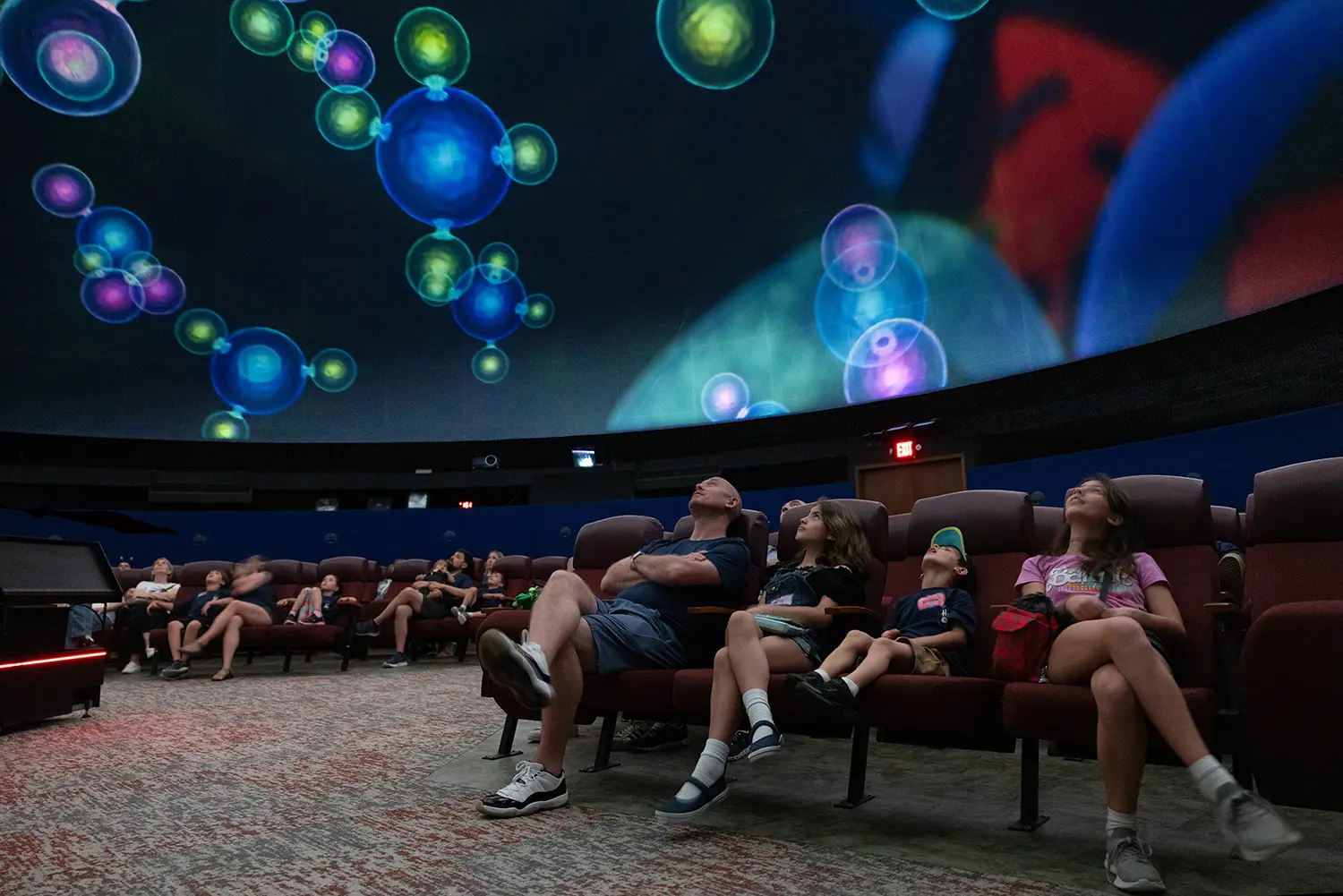 Carolina North Forest
Covering more than 750 acres, Carolina North Forest offers a sanctuary for outdoor enthusiasts. The forest is crisscrossed by miles of multi-use trails suitable for hiking, biking, and bird-watching. Its diverse ecosystem, consisting of mixed hardwoods, pine stands, and wetlands, hosts a rich variety of wildlife. Whether you're an avid hiker or just someone seeking a peaceful retreat, Carolina North Forest provides a serene natural getaway amidst the urban landscape.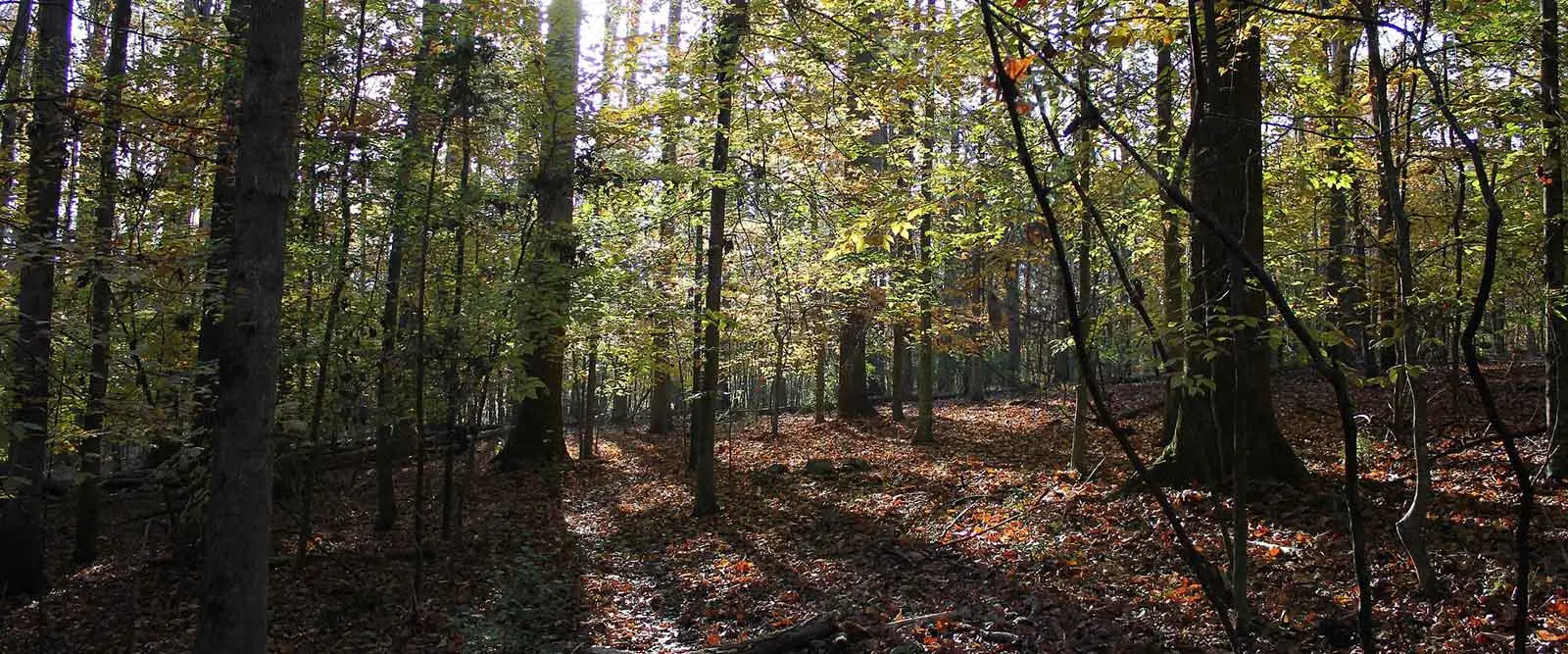 Conclusion
Chappell Hill, with its distinct blend of history, culture, and natural beauty, offers a uniquely Texan experience that leaves a lasting impression. It's not just the attractions that make Chappell Hill special, but the warm and inviting atmosphere. The town embodies the quintessential Texan hospitality that makes every visitor feel welcomed and at home. The friendly locals, ready to share a story or recommend a hidden gem, contribute to the town's welcoming persona.

As your journey through Chappell Hill comes to a close, you leave with more than just photographs. You take with you a part of the town's history, the taste of its local flavors, and memories of the scenic beauty. More than anything, you carry with you the experience of a small town that is, in many ways, the heart and soul of Texas. Chappell Hill isn't just a destination; it's an experience.
Frequently Asked Questions about Chappell Hill
What is the best time to visit Chappell Hill?
While Chappell Hill offers unique experiences year-round, the months from April to June and September to November are especially beautiful, with pleasant weather and multiple local events, including the famous Scarecrow Festival in October.
What are the main attractions in Chappell Hill?
Chappell Hill boasts several attractions, including the Chappell Hill Historical Society Museum, Texas Star Winery, Barrington Plantation, and Chappell Hill Lavender Farm. The annual Scarecrow Festival is also a must-visit event.
Is Chappell Hill a good place for family vacations?
Absolutely! Chappell Hill offers activities and attractions that are suitable for all ages. From historical sites to outdoor adventures and family-friendly festivals, there's something for everyone.
What are some local delicacies to try in Chappell Hill?
Chappell Hill is renowned for its Texas-style barbecue and a variety of local wines. The Texas Star Winery offers tastings of their locally produced wines, which is a treat for any foodie.
Is there any accommodation available in Chappell Hill?
Yes, Karta.com has a few charming bed and breakfasts and inns in and around Chappell Hill, including The Cottage at Chappell Hill, which offers a comfortable and homely stay.
How far is Chappell Hill from Houston?
Chappell Hill is approximately 65 miles northwest of Houston, making it a perfect destination for a day trip or a weekend getaway.
Are there any outdoor activities in Chappell Hill?
Yes, besides exploring the town and its historical sites, visitors can enjoy the natural beauty of the surrounding countryside, go for walks in the lavender farm, or participate in outdoor festivals.
What unique experiences does Chappell Hill offer?
Visitors can enjoy a unique mix of history, culture, and nature in Chappell Hill. From exploring historical museums, savoring local wines, and walking amidst aromatic lavender fields to participating in vibrant local festivals, there's plenty to experience in this charming town.