What Makes Crete the Most Famous Place in Greece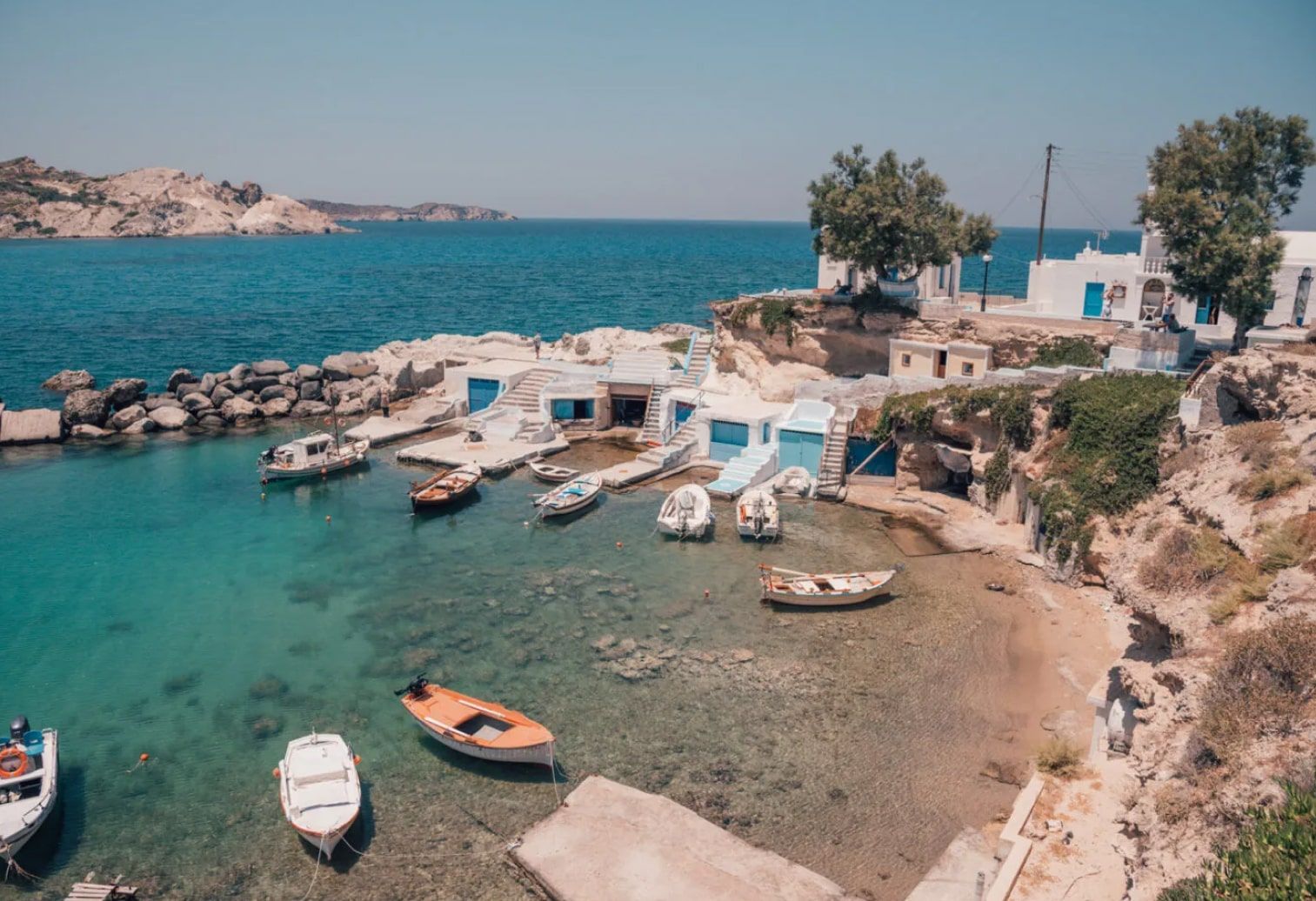 Crete is one of Greece's oldest and most popular tourist destinations. It is the largest Greek island and the fifth-largest in the Mediterranean. Cretans have a culture preserved for many years and visiting this historical island guarantees a lot of fun. Tourists flock to Crete for its stunning beaches, laid-back lifestyle, and delicious food. But there's more to this Greek island than meets the eye.
From the lively city of Heraklion to the beautiful beaches of Chania, there's something to suit every taste. And with plenty of new hotels, restaurants, and bars to choose from, you'll never be stuck for things to do. Let's find out what makes this island so famous and compile the list of the best things to do in Crete, Greece.
What Makes Crete a Famous Tourist Destination?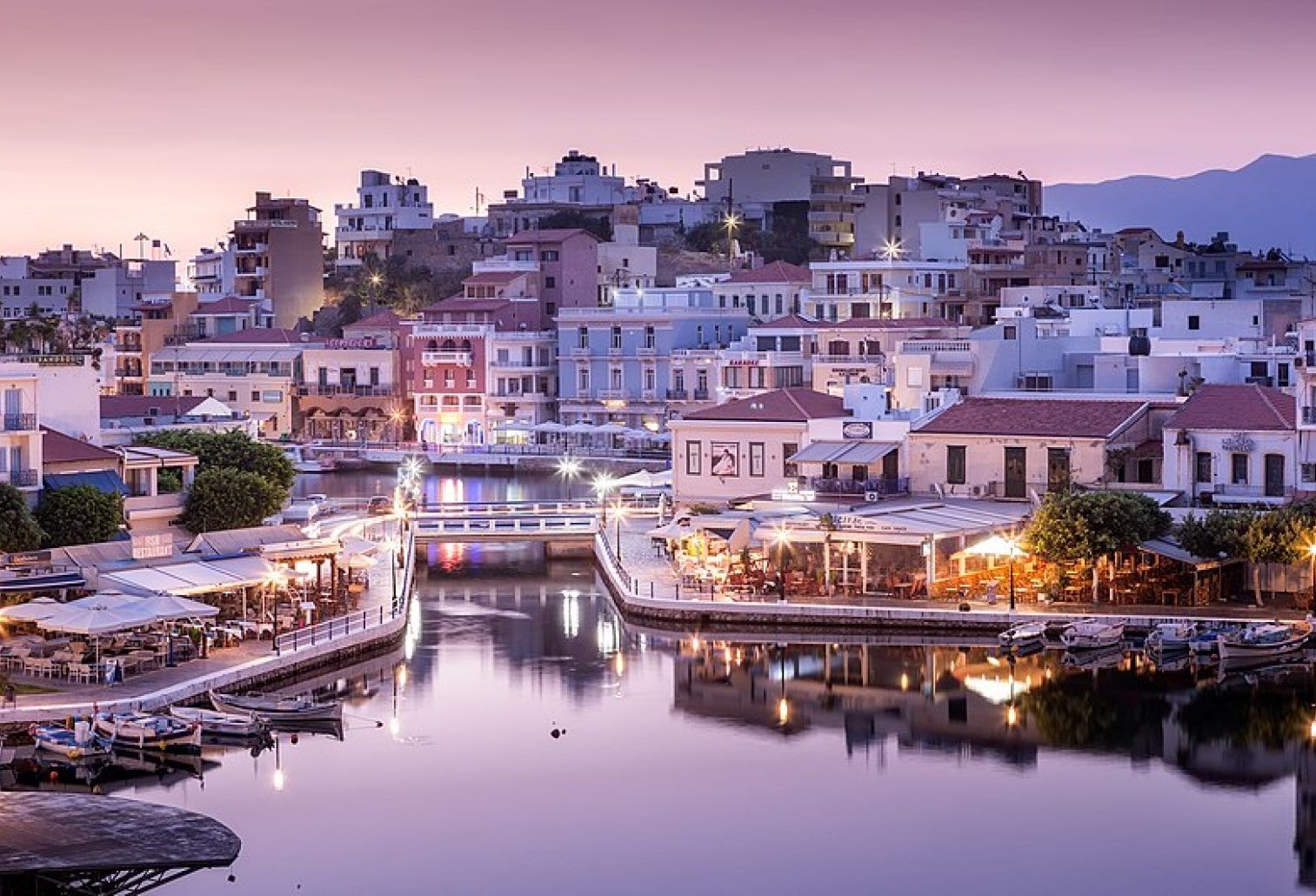 The famous Greece island, Crete, is a lovely tourist destination for people from all over the world. Crete is a peculiar island with stunning landscapes. It is well-known for its rich historical and cultural heritage, many beautiful beaches, several rocky mountains, and welcoming people.
Crete is one of the most mountainous islands in Europe. Most of the mountains of Crete are high with the mountains divided into three groups: the Ida range, the Dikti range in Lasithi, and the White mountains. The White Mountains are the most suitable mountains for hiking and are mostly found in Chania.
Animals you can come across in these mountains include the Greek goat, a Vlahiki breed, also called Kri-Kri. However, these goats are harmless, and you need not to worry about encountering a dangerous animal while hiking on a Crete vacation.
Crete's Rich Historical Heritage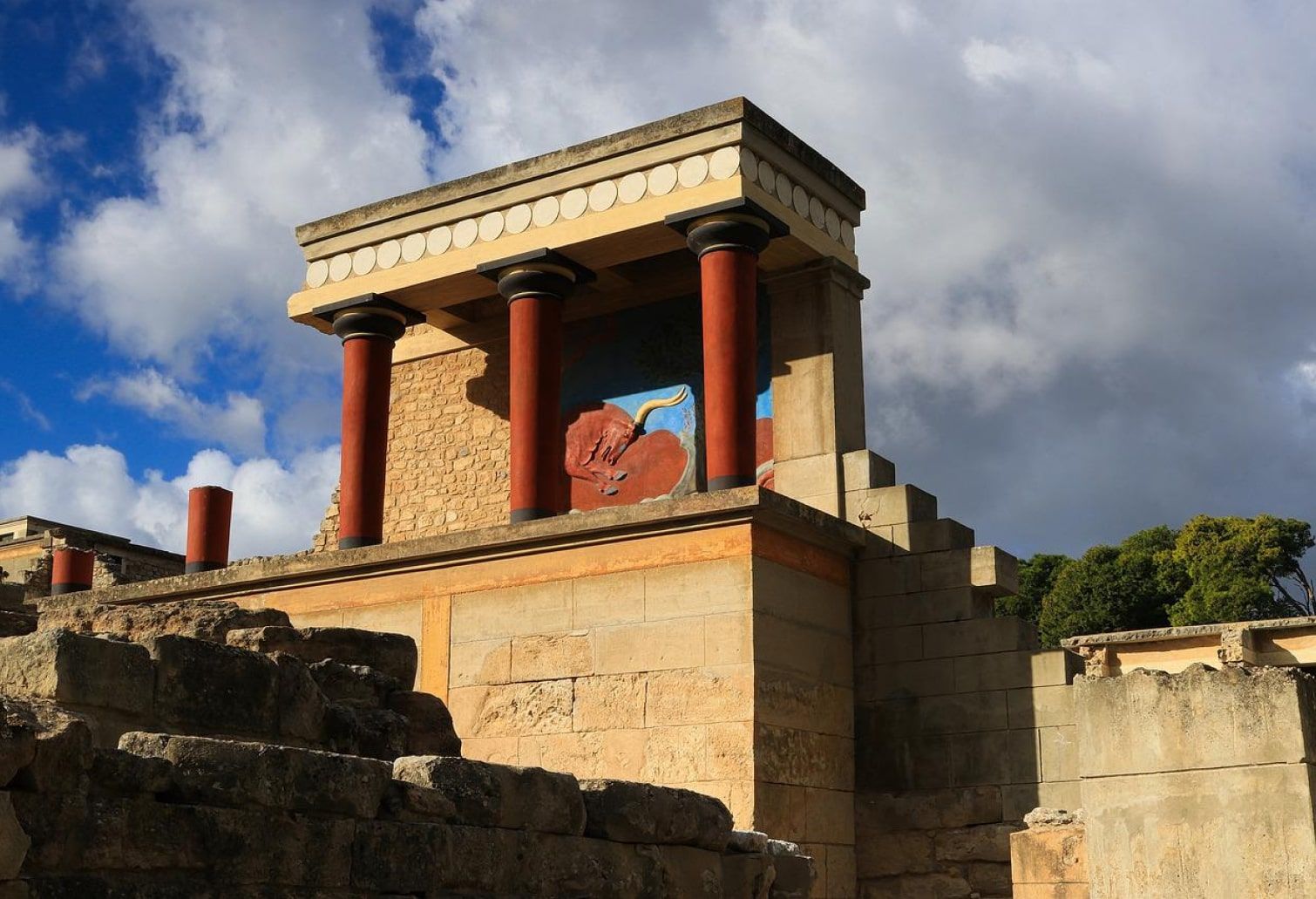 Many people are familiar with Greek mythologies and stories. Crete's history goes back to the era of Minoan civilization. Their civilization existed for many years until its decline around the 11th century BCE.
Crete is also supposedly the birthplace of Zeus, the famous Greek god. According to history, he was born in a Cretan cave. Further, mythology says that Apollo and Artemis, among many other Greek gods, were born in Crete. Therefore, it's clear that this amazing island cannot be sidelined whenever the mythology of Greece is mentioned.
Crete still has some of its surviving art in museums. The Herakleion archeological museum is one of the most famous places in Greece because of its wide collection of Minoan arts, including vessels, jewelry, and sculptures. This museum attracts tourists worldwide thanks to its diverse ancient arts.
Another famous historical site in Crete, Greece, is the Palace of Knossos. Near the north coast of Crete, this Palace is believed to have been the political and economic center of the Minoans before its destruction by an earthquake several years later. It again came into the limelight when a team led by a British archaeologist excavated and restored it.
A visit to this historical Palace gives tourists an insight into the Minoan way of life. Carved structures and murals depicting their daily activities, the type of tools they used, their religious activities, the throne room of the Knossos, and several other artworks showing the life of these people, are found in this magnificent palace.
Crete's historical and archeological sites are not limited to Heraklion and the Palace of Knossos alone. On the coasts of Chania, tourists can explore places such as the vaulted tomb of Stilos, the ancient city of Polyrinia, the Ottoman fortress, and several others.
It is exciting to watch ancient scenes in movies, but touching a piece of history in real life is certainly much more thrilling.
Famous Beaches in Crete, Greece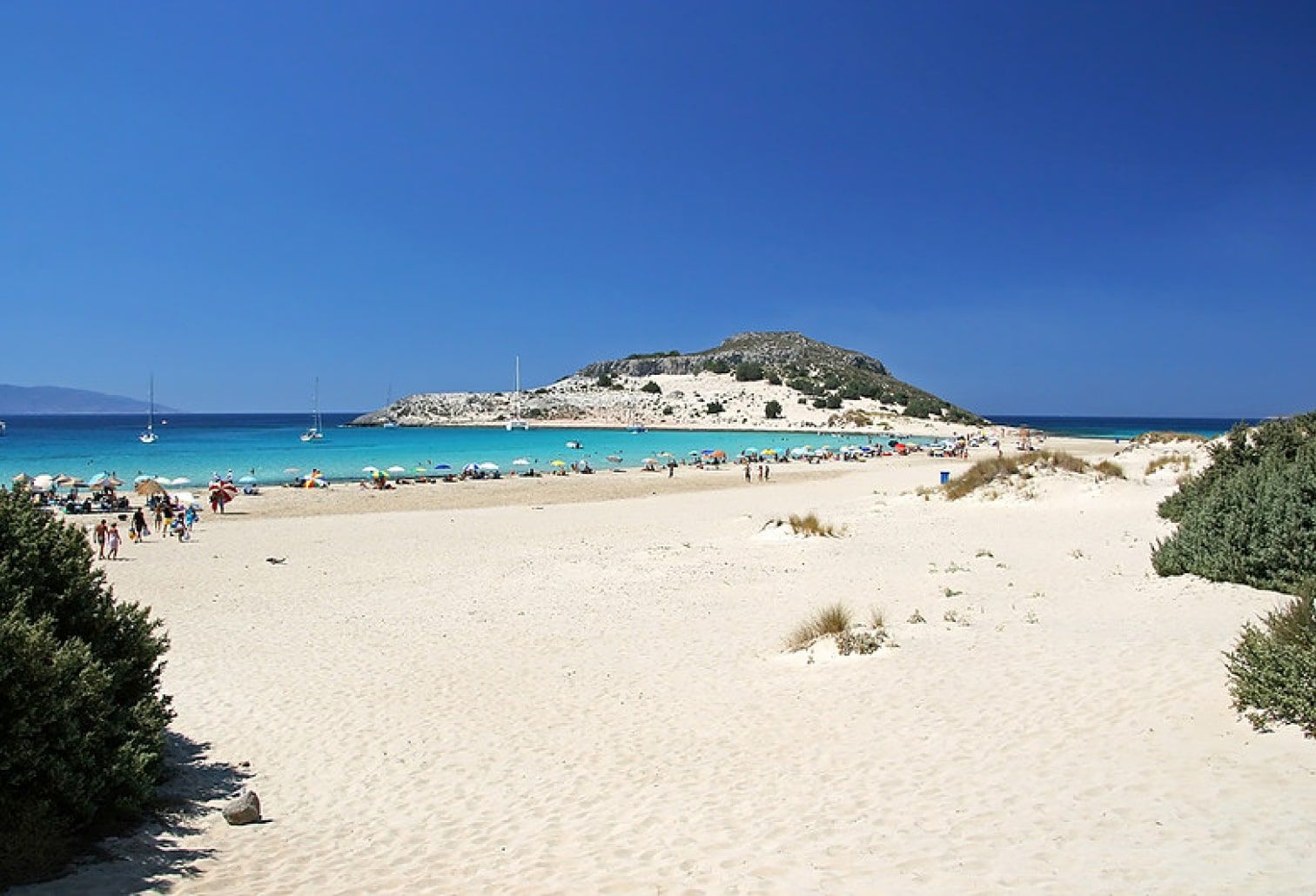 Apart from archaeological sites, there are many other famous places in Greece, including its exotic beaches. Crete attracts tourists all over the year by its stunning beaches. While some of them have soft golden sands, others have smooth pebbles. Due to that, Chania is famous for some the best beaches in Crete.
Chania is located in northwest Crete. It has several highly rated beaches with translucent waters. These beaches include Balos, Falassarna, and Elafonissi, among others. Two of these beaches, Balos and Elafonissi, are unique for their pink sands, even though Elafonissi has more of this exceptional sand than Balos. These beaches are so clear that one sees a 40-meter-deep view of the waters from above!
Exotic beaches on the Greece island, Crete, are not limited to Chania alone. The northern coast of Crete also has famous beaches such as the Stalis beach, the star beach, and Alonissos.
When visiting Crete to have fun on these beautiful beaches, it is essential to note the best time of the year to visit. Because of the windy nature of the Greece island, Crete, tourists might be restricted from carrying out some activities. Although these winds can occur haphazardly at any period of the year and in any region, it tends to be strongest on the North coast of Crete, between July and August.
However, finding the right exotic beach in Crete is not challenging because Crete has hundreds of them.
Local Food in Crete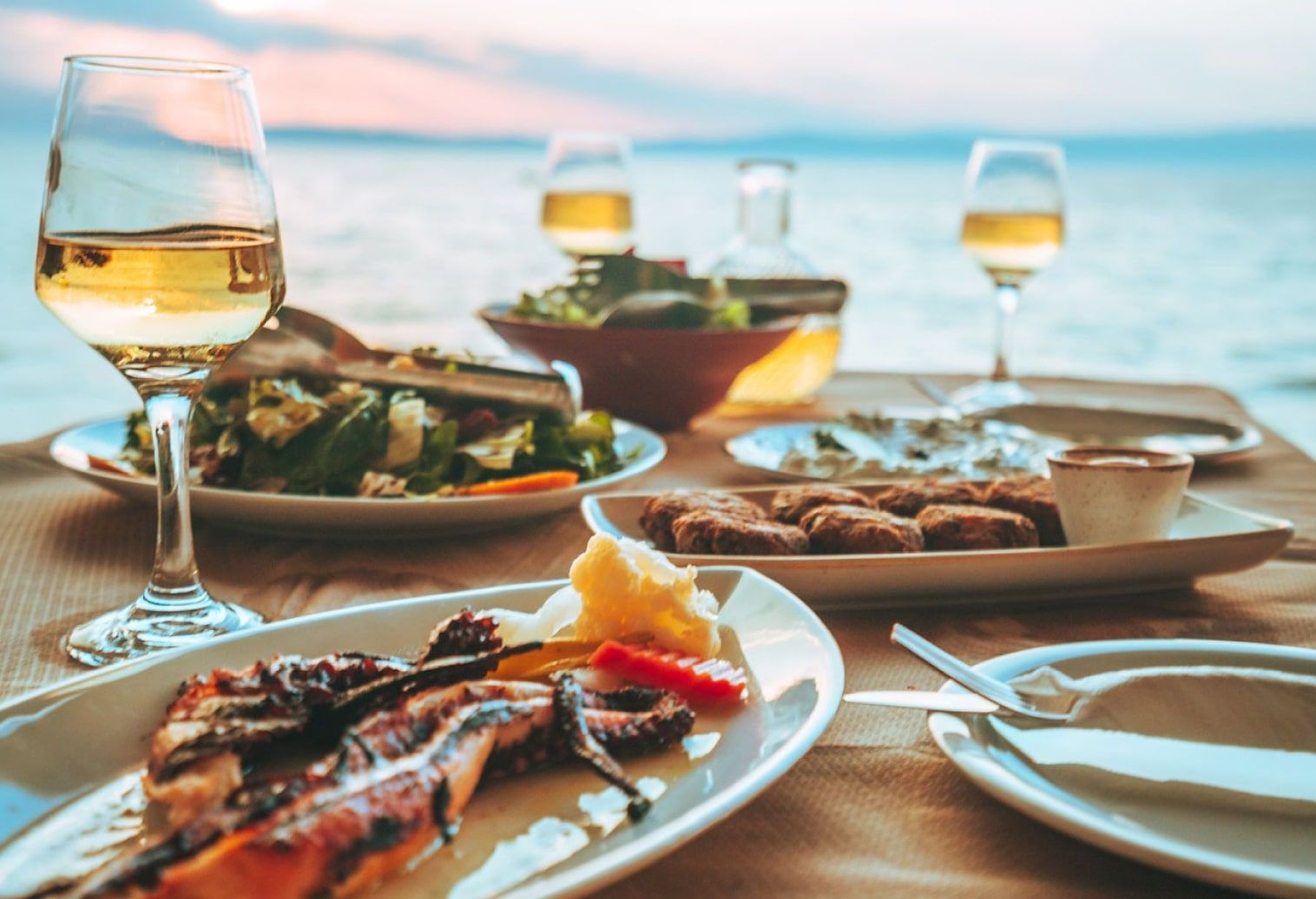 Another thing you must never miss out on while on a Crete vacation is the sumptuous traditional delicacies.
Cretans have a lot of local delicacies whose names vary in different localities of the island. They make most of these famous delicacies from locally sourced ingredients such as vegetables, meat, seafood, and local spices. Crete foods may be eaten raw, cooked, or roasted. Some of the most common local delicacies eaten by the Cretans include:
1. The Cretan cheese: this well-known Cretan dish is mostly made from animal milk, especially from goats, sheep, and cows. The most famous Cretan cheese is Feta.
2. Chochiloi Boumpourtistoi, equivalent to fried snails, is another delicacy commonly eaten by the people in Crete. Cretans prepare this dish in countless ways and with several spices. This dish is a must-try while on Cretan travel.
3. Dakos is another traditional Crete food made from barley rusks, fresh tomatoes, olive oil, and cheese. This meal is light and perfect for dinner.
Cretans hardly eat breakfast. Instead, they eat appetizers which they also call Mezedes. The most famous appetizer is tzatziki, a blend of yoghurt, garlic, mint, and cucumber. Others include Avgolemono, Gigantes, and Keftedákia.
Cretans love their alcohol. The most commonly consumed alcoholic drink in Crete is the Cretan raki. This differs from the Turkish raki. The Cretan raki is a homemade drink. This drink is clear, has a good fragrance, and is strongly alcoholic. It can be taken at any time of the day, before, during, or after meals.
Another typical Cretan drink is Ouzo. This drink is also alcoholic, similar to the Cretan raki, but is never taken before meals.
Where to Stay in Crete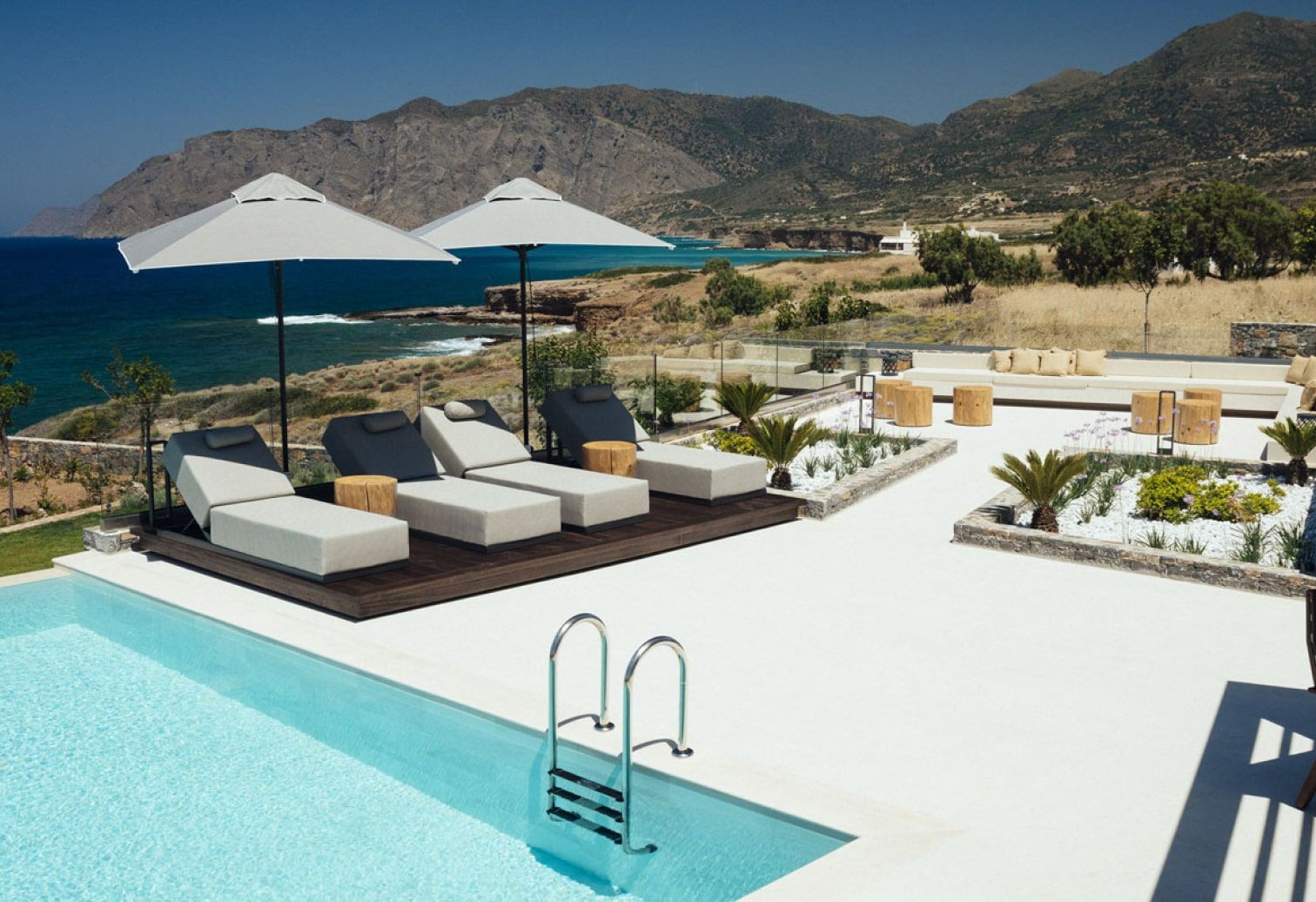 There will be no problem finding where to stay in Crete, Greece, while on vacation. The island has beautiful apartments, from convenient family rooms to exclusive hotels close to several famous places in Greece, depending on your budget.
Different regions where tourists stay while on a Crete travel include Chania, Rethymno, and Heraklion. Staying in these different regions gives access to varying places on the island.
Chania is a renowned city in Crete and one of the island's most developed cities. A stay here offers tourists access to beautiful beaches in the Northwest and white mountains that are ideal for hiking. Chania has some of the most beautiful modern architectural designs, great picturesque views, a bubbly nightlife with great clubs and restaurants. However, tourists need a transport system to visit popular archeological sites such as the Palace of Knossos.
Heraklion houses some of the best historical sites in Crete. It is Crete's largest city and has a moderate population of people. Rentals here are cheaper than those in Chania; however, to reach some of Crete's beautiful beaches in Chania, tourists might need a rented vehicle. Staying in Heraklion gives tourists access to famous historical attractions such as the Palace of Knossos and the Heraklion archaeological museum.
The town of Rethymno is less hectic and less crowded than Chania. This little old town also gives tourists access to Chania and Heraklion. A drive to Chania from Rethymno takes just about an hour, while a drive to Heraklion is less than an hour. Rethymno also has some of the most famous places in Greece that tourists can visit, such as the George of Kroutaliotis. Overall, Crete is one of the cheap vacation spots in Greece.
Conclusion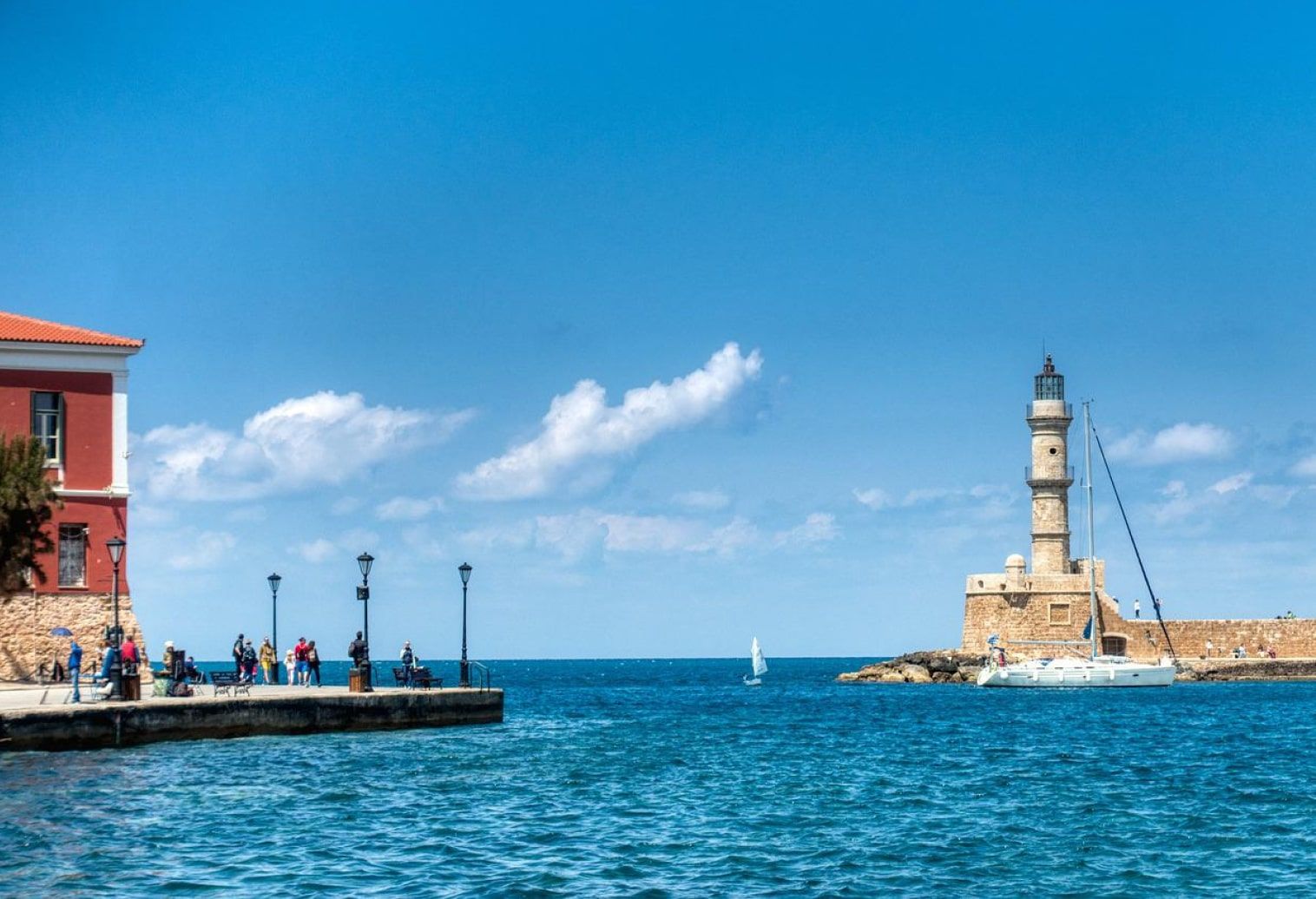 Tourists never run out of things to do in Crete, Greece. Fun-filled activities such as hiking on the high mountains, swimming on the island's beaches, taking a walk, admiring ancient architectural designs, having a taste of different local delicacies, and a tour around many historical sites, are just a few of many highlights Crete has to offer.
This gets even merrier during the summer, between May and November. The cool afternoon sun makes the waters in Crete's endless beaches warm and perfect for swimming. The Greece Island, Crete, is not only famous but also breathtaking.