The Best Places to Visit in Mexico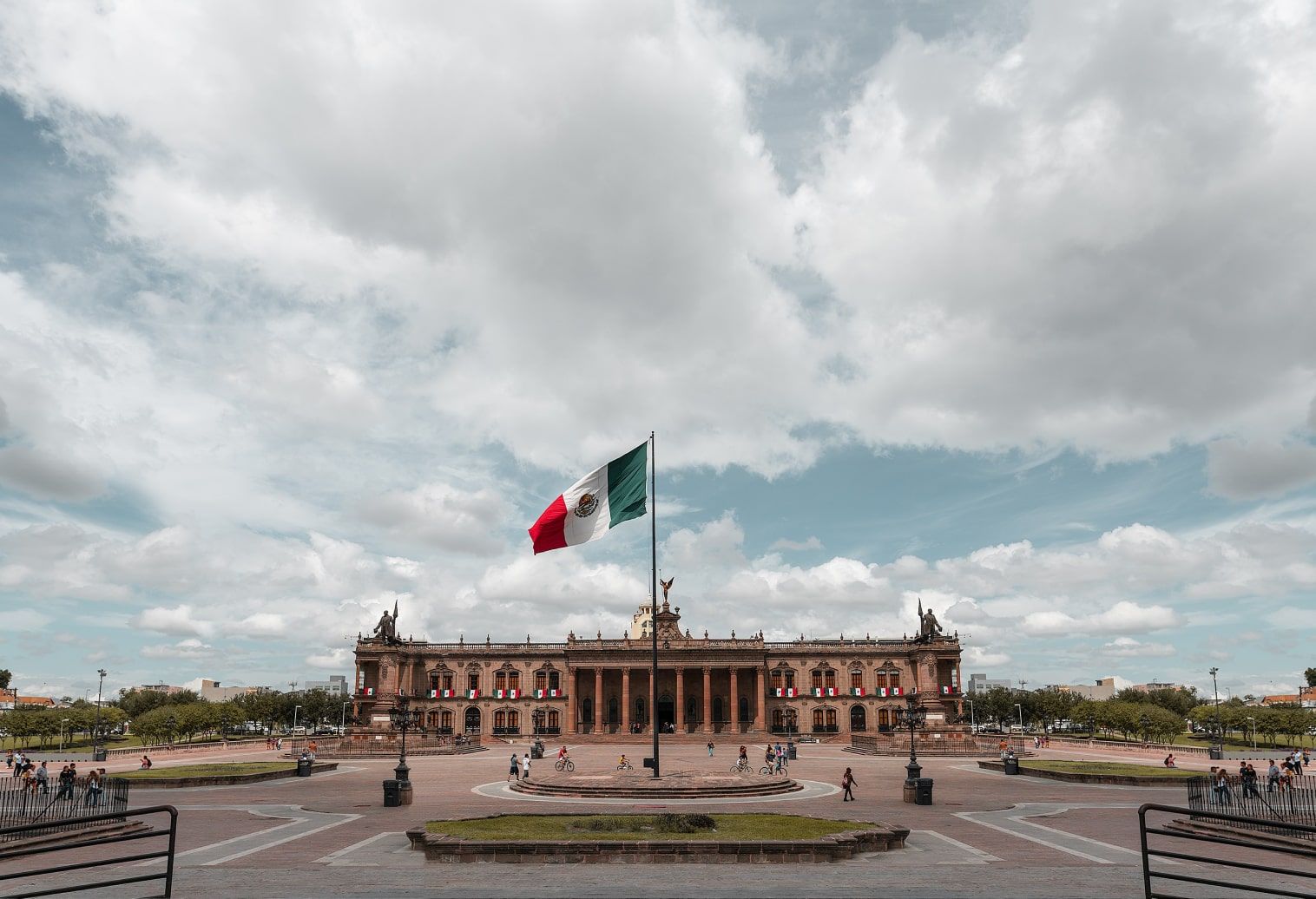 Did you know you could have a fantastic vacation experience in Mexico? Mexico is bordered by the Pacific ocean, which leaves it green and lush with several protected world heritage sites, making it a great tourist destination.
Find out the best places to visit in Mexico, and plan your trip to the land of tequila and tacos.
Mexico City
A visit to Mexico City, the capital city of Mexico, will leave you with a thirst to come again. This city is the largest and has some of the best vacation spots in Mexico with new hotels coming up this quarter. It is always bustling, no matter what time it is in the year.
Mexico is famous for its art. Mexico City has several museums, from ancient artifacts to modern arts, displaying different arts depicting the culture of its people. The most visited museum is the national museum of anthropology. This museum offers the world's most extensive collection of ancient Mexican arts and important anthropological objects dating back centuries.
This city also has several historical sites, such as Templo Mayor, a UNESCO World Heritage Site, and Teotihuacan, a Mexican historical town that once flourished.
Children are not left out in the art culture of Mexico. The Papalote Museo del Nino is a museum that brings together science, technology, and arts for children in an attractive and fun way.
Mexico City is not all about arts. Other places to visit in Mexico city include El Zocalo, a public square used for several Mexican ceremonies. Also, Torre Latino Americana, a skyscraper in the city's center, gives a 360° view of the city, among other places. A beautiful fact about Mexico city is that it is easy to have an inexpensive vacation, with hotel rooms costing about $50 per night. So enjoy the city of Mexico while saving some extra bucks.
Cabo Pulmo
One of the best places to go in Mexico is Cabo Pulmo, nicknamed the world's largest aquarium. Located in Baja California Sur, Mexico, this place is a protected National marine park and home to diverse species of marine life, including several endangered species of turtles and different species of rare sharks. Some of the most common activities in Cabo Pulmo are scuba diving and snorkeling.
These activities give tourists access to swim with several sea creatures. However, whether diving into the beautiful waters or going on a sailing tour, the mountains surrounding the ocean give it a beautiful view. While in Cabo Pulmo, tourists can also have a taste of some of Mexico's famous local foods, such as tacos.
Guadalajara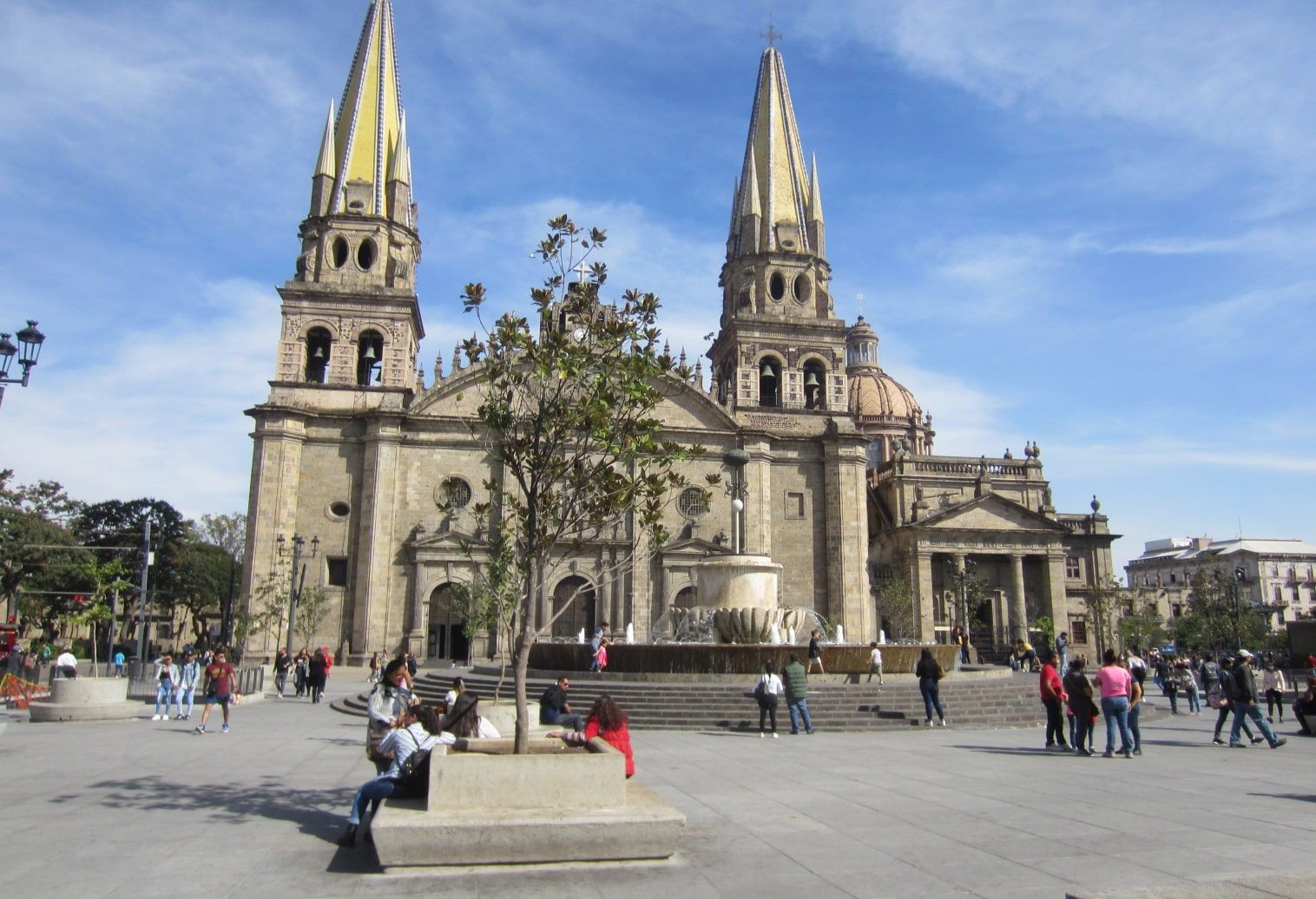 Guadalajara is the capital of Jalisco state and Mexico's second-largest city. This city blends old and modern life and has some of the most famous Mexico vacation spots. Several fun-filled activities await tourists at Guadalajara. Some of these include visiting Mexican theatres such as Teatro Degollado and the biggest water lake in Mexico, Lake Chapala.
Guadalajara is well-known as the place where tequila originated. Therefore, several tequila tours are organized for tourists; they learn about tequilas and how they are produced. They even get a taste of them.
Another famous Mexico destination is Calaverandia in Guadalajara. This theme park is the first theme park of its kind in the world, and it is all about the day of the dead. It features live music shows, decorated skulls, a neon light area, and several other fun themes.
Do not leave Guadalajara without visiting the fastest restaurant in the world, Karne Garibaldi. According to the Guinness books of records, orders are served in just 13.5seconds. Even though this restaurant produces its dishes quickly, it still offers one of Guadalajara's most sumptuous traditional dishes.
Espiritu Santo Island
One of the best places to visit in Mexico is this beautiful island in Baja, California. It has been a Mexican island park since 2007, attracting several people worldwide.
The island is one of the most famous places in Mexico that offers a wide variety of activities, including hiking, diving, snorkeling, kayaking, and several others. Since this island is preserved, it is home to several beautiful and wide varieties of sea creatures. However, something that stands out in its perfect blue waters is the sea lions.
Sea lions are very easy to come by on this island. Tourists often spot colonies of sea lions even without diving deep into the waters. However, engaging in water sports activities on this island allows tourists to see different species of crabs, turtles, coral formations, hammerhead sharks, and what a preserved body of water looks like.
The island also has several mountains with distinct shapes and structures. For example, one includes a rock shaped like a human head. Hiking in these mountains can be fun and gives a breathtaking scenery of the island.
Costa Maya
This cruise port is one of the tourist villages in Mexico. It was founded in 2001 with the aim of cruise tourism. The major attraction of this port is the Costa Maya reef. This reef houses varieties of coral, several species of fish, and marine animals. Snorkeling and diving are everyday activities on this reef. However, activities in Costa Maya are not just limited to these alone.
There are several other activities, such as dolphin encounters where cruise lovers experience swimming alongside dolphins and the dance of the flyers show. The dance of the flyers show is a traditional ceremonial dance that takes place on the island. Tourists can sit back and enjoy the exhilarating dance by locals adorned in colorful traditional dresses on a tall wooden pole.
This port also has a water park with several water slides, swimming pools, and a monkey island for kids.
Tourists also have the opportunity to take adventurous excursions not too far from the port. A commonly visited site is the Chacchoben, one of the country's several Mayan ruins. Other Mayan ruins in Mexico include the Chichen Itza ruins in Yucatan Peninsula, and the Ek Balam ruins located west of Cancun.
Reserva de la Biosfera Santuario
This reserve is also called the monarch butterfly biosphere reserve and is one of the best places to vacation in Mexico. This reserve attracts thousands of tourists yearly between November and March. It is beautified by many species of butterflies, both common and endangered ones, that swarm to the reserve at specific times of the year.
At the beginning of November, millions of butterflies migrate over a distance of about 4500km. These butterflies settle in this reserve, while they fly back towards the end of March. This makes January to February the peak time travel for viewing these butterflies.
The region where the butterflies arrive is a beautiful thick forest with trees such as oaks and pines.
This part is at a high altitude, which gives tourists the privilege of hiking all the way to see these beautiful creatures. However, horses are provided at a low cost for those who do not wish to hike.
Along the way to the reserve, there are several stalls where tourists can buy souvenirs and hand-crafted materials. Also, there are restaurants where locally made dishes are sold.
Tulum
Tulum is one of the cities in Mexico with vibrant street arts and some of the most visited and top-rated beaches in Mexico. The most visited beach in Tulum is the Playa Paraiso, which translates to paradise beach.
This beautiful beach is truly a slice of paradise. It has beautiful and crystal clear waters and white sands. It is also close to the Tulum Mayan ruins. Tourists can take a walk around these ruins that span over 30 square miles and climb to the highest Mayan pyramid in Yucatan Peninsula. In addition, so many beach clubs, bars, and restaurants make Tulum beaches the perfect place to visit for splendid nightlife.
Tulum also has many cenotes. Cenotes are bodies of water enclosed by limestones, which leave little holes where tourists can access them. The limestones surrounding these bodies of water gives them a peculiar blue or crystalline color. The most popular Cenotes in Tulum is the Gran Cenotes. Cenotes Dos Ojos, also called the bat cave, is another well-known Cenotes in Tulum. Scuba diving in Cenotes Dos Ojos gives access to several bats hanging in these caves.
Tulum has some of the best Mexico vacation destinations, such as the bent palm tree, the follow your dream sign, the Ven a la Luz sculpture, and several Cenotes' openings where tourists can take beautiful Instagramable pictures.
Copper Canyon Railway
Go on an exhilarating ride on this railway which links the Pacific ocean with the central desert territory in Mexico and Chihuahua. This ride features a path through 39 bridges, 86 tunnels, and cliffs up to 8000ft above sea level!
Going through different landscapes, tourists on this train get breathtaking scenery of the nature surrounding Mexico. This includes large bodies of water, mountains, and forests. Since the train passes over one route, what tourists see depends on the chosen route.
A journey on this train lasts several hours, so stopovers are included in different locations. The train also has everything needed for a long destination, including comfortable seats and a "dining car." To maximize the journey, tourists have the opportunity to stop over. Depending on your choice, this might be for a few minutes, and it can also be a sleepover. While stopping, you can check out different places and even participate in some sports such as hiking.
Oaxaca City
Oaxaca is one of the safest cities in Mexico and is also called the nation's food capital. Oaxaca is well-known for preserving its history and culture. On entering the city, you'll be welcomed with beautifully colored buildings lining the streets of Oaxaca with mountain scenery surrounding the city. Tourists can easily watch the sunset and the landscape of the city of Oaxaca from any of these surrounding mountains. Outdoor activities commonly done in Oaxaca city include hiking, sightseeing, attending lively festivals, and shopping.
One of the best places to go in Mexico is Zona Arqueologica de Monte Alban, found in Oaxaca city. This is a historic settlement located on a mountain top and is one of the most important archaeological zones in Mesoamerica. It was once Zapotec's capital and home to thousands of people. At this site, you can hike up the mountain and have a look at different terraces with inscriptions, pyramids, and underground plazas.
Restaurants and street food vendors abound in Oaxaca, selling delicious traditional dishes at affordable prices. One of the must-try dishes in Oaxaca is their recipe of Tlayuda, otherwise known as Mexican pizza.
Make sure you do not miss out on experiencing the delicacies, culture and vibrancy, festivals, and celebrations of the people of Oaxaca city on any of your trips to Mexico.
San Miguel de Allende
This City is one of the most popular Mexico tourist cities. Many refer to it as the most beautiful city in Mexico. Although this is based on personal judgment, San Miguel's city is beautiful and popularly called the heart of Mexico. Let's check out the attractive features of San Miguel de Allende.
Just like Oaxaca city, the streets in this city are lined with beautiful and colorful houses. Several years ago, this city almost became a ghost city because of an epidemic but was later revived, and in 2008, UNESCO made it a world heritage site. The streets of San Miguel reverberate with its lively and preserved cultures and festivals.
Art is one of the major attractions of San Miguel de Allende. It is full of vibrant art from galleries where they are displayed to street art and in different buildings.
In the center of this city lies its tallest building, the La Parroquia de San Miguel Arcangel, a church with beautiful arts ingrained inside it. San Miguel is a very peaceful city and one of the best places in Mexico.
Conclusion
The country of Mexico is magical, filled with colorful cities, some of the most preserved sites in the world, several archaeological structures, beautiful beaches, preserved historical heritage similar to the villages in Crete, and a people filled with love.
Contrary to people's opinion about violent and frequent crimes in Mexico, the country is peaceful and is a safe place to visit. Do not miss out on other places, such as Guanajuato, also called the city of mummies, and Cabo San Lucas, a resort city in Mexico. Mexico is so magical that you can never run out of places to visit on a single trip.