Islands Located Near Singapore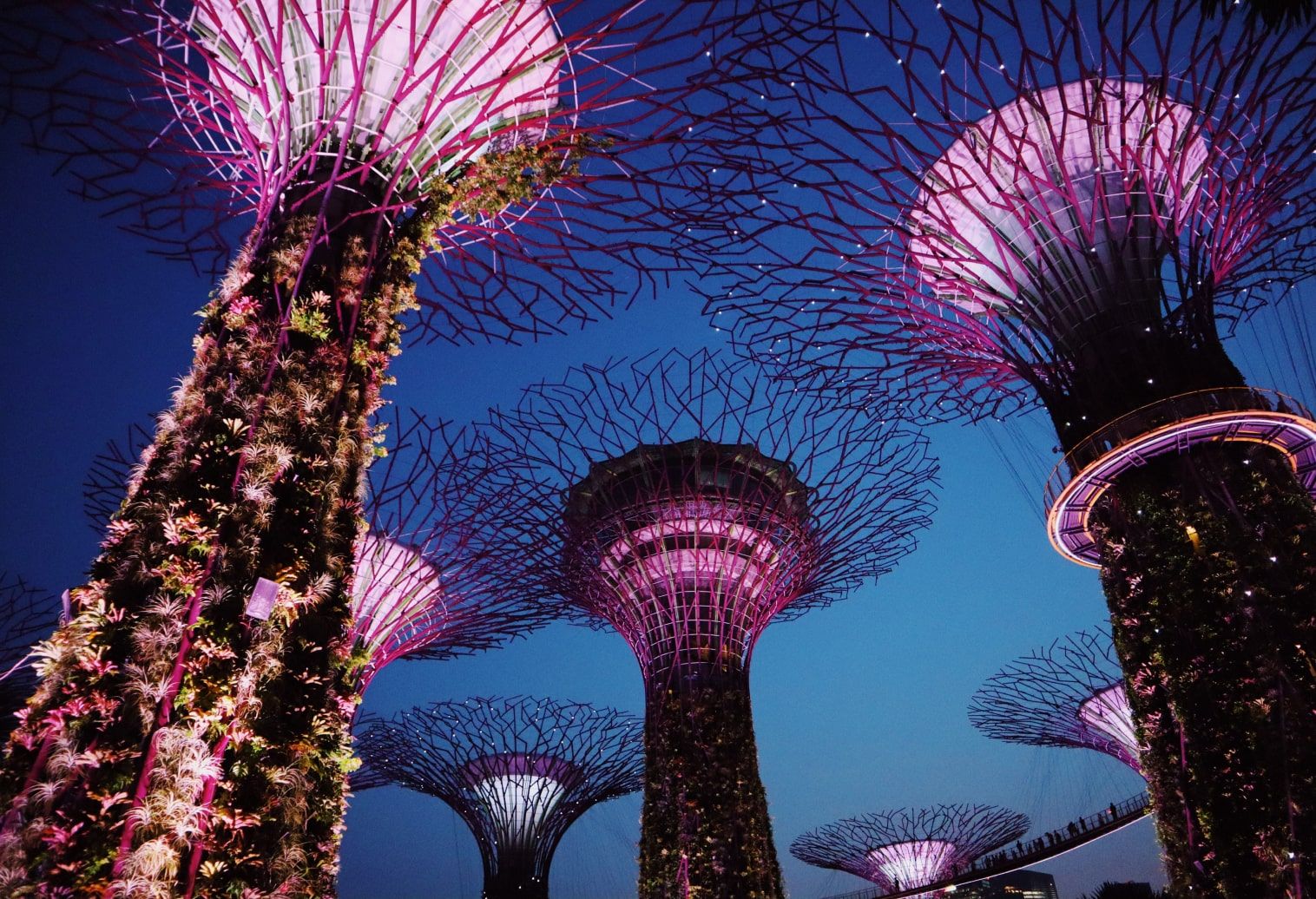 Singapore doubles as a financial hub and a great tourist destination. If you're looking for a break from the city, though, there are several beautiful island destinations located near Singapore that are worth exploring. With 63 islands in Singapore, tourists often love to explore the surrounding areas. Thankfully, some of these island are great options for budget travel.
Sentosa Island
Among all the islands near Singapore often visited for vacation, Sentosa stands out in every way. You will have unending fun in this adventure land. Apart from being well known for the best new hotels and high-end resorts near Singapore, it offers even more fun.
Santosa is home to some of the best beaches in the country. You can begin exploring by visiting the Siloso, Palawan, and Tanjong beaches. If, after enjoying the blue water and white sand, you still need more water fun, head over to Adventure Cove waterpark for the slide of your life. Need more water attractions? Head over to the S.E.A. aquarium and get immersed in the wonder of nature while viewing the aquatic wildlife.
Finally, your vacation to Singapore on Sentosa island is incomplete without visiting the Universal Studios amusement and theme park. Although the park is more suited for kids, there is something for everyone, regardless. So let your worries fly away as you ride on the rollercoaster and be fascinated as you explore and learn about the cinematic sets.
Before you leave, take in the island's beauty and, more importantly, treat yourself to the finest restaurants and cafes.
Bintan Island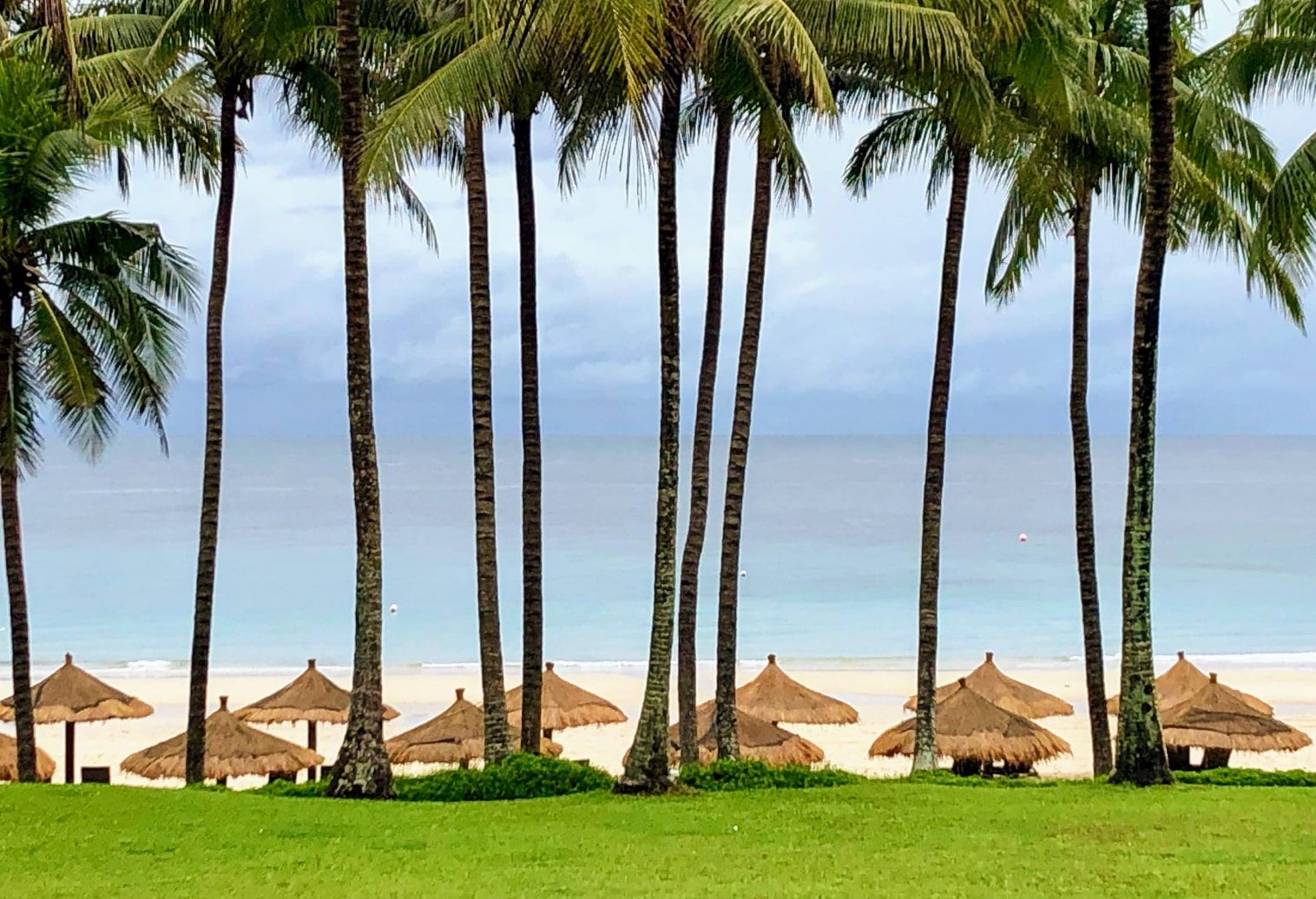 The island located in Bintan is the perfect location for a weekend getaway from Singapore. As a result, this famous island, often compared to Bali, has gained popularity. Although Bitan is in Indonesia, the journey does not take up to an hour by boat.
The island has everything you need, from beaches, seafood, sports, and luxury resorts. For your getaway, you can choose to enjoy the in-house luxury or go outdoors to explore surrounding areas.
Explore Tanjung Pinang, the town's capital, before stopping at the nearby 500 Lohan temple to learn about the people and their culture. Another spectacular sight to see is the Banyan tree temple. It is a Buddhist temple with a tree growing around it.

Nikoi Island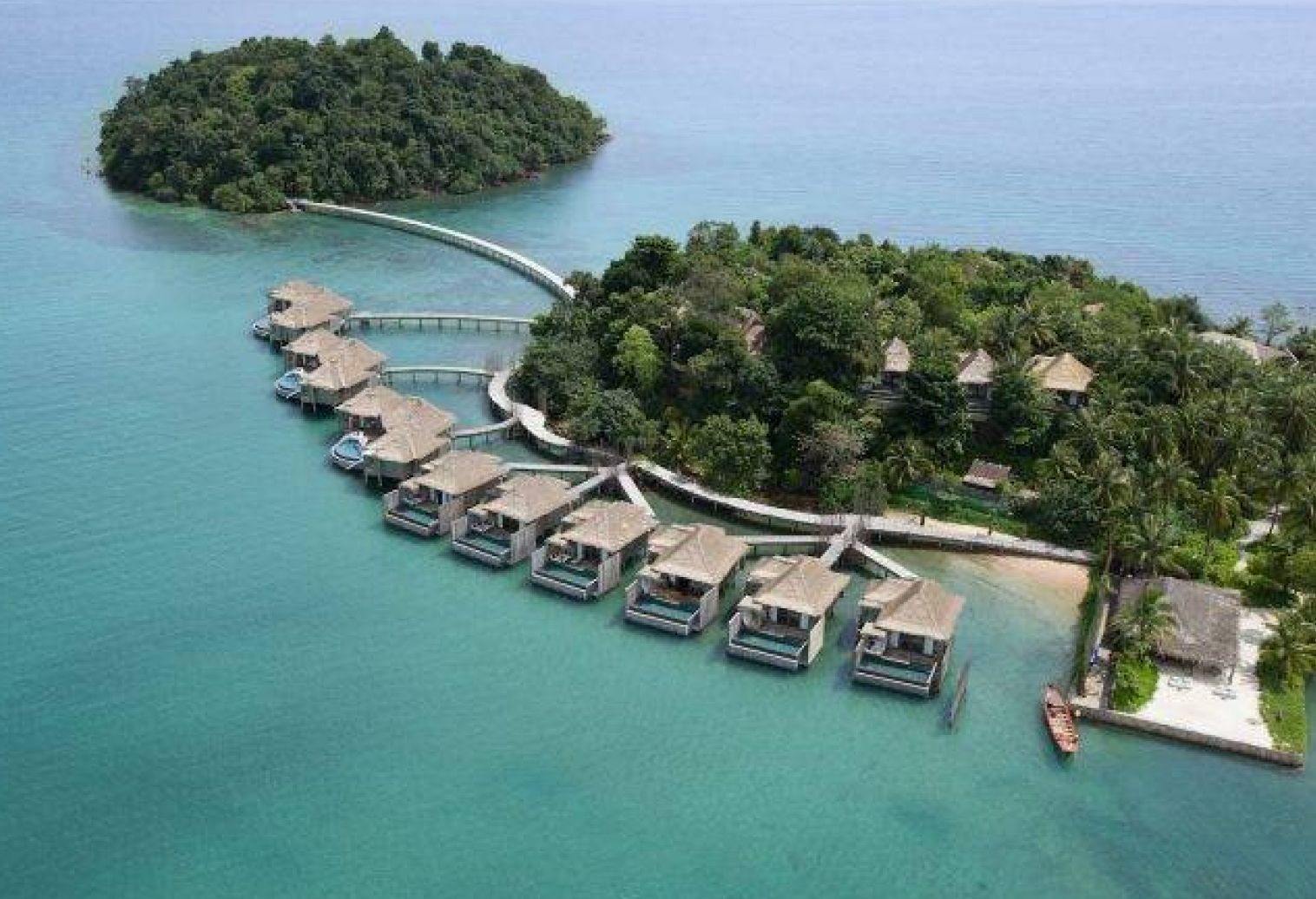 Nikoi Island, found on the east side of Bintan, is one of the many places to visit nearby Singapore. You get resorts with private beaches, diverse water species, underwater activities, and fun-filled adventures on the island. Nikoi island is more suited for honeymoons and intimate gatherings. Therefore, it is best enjoyed as a proper vacation rather than a day trip.
The journey to this paradise is not a straight one, as you have first to take a one-hour ferry to Bintan. Once in Bintan, all that is left is an hour's drive within the city and then a twenty minutes speed boat ride to arrive. Tourists visiting Bintan often plan Nikoi Island on their itinerary to save stress.
St. John's Island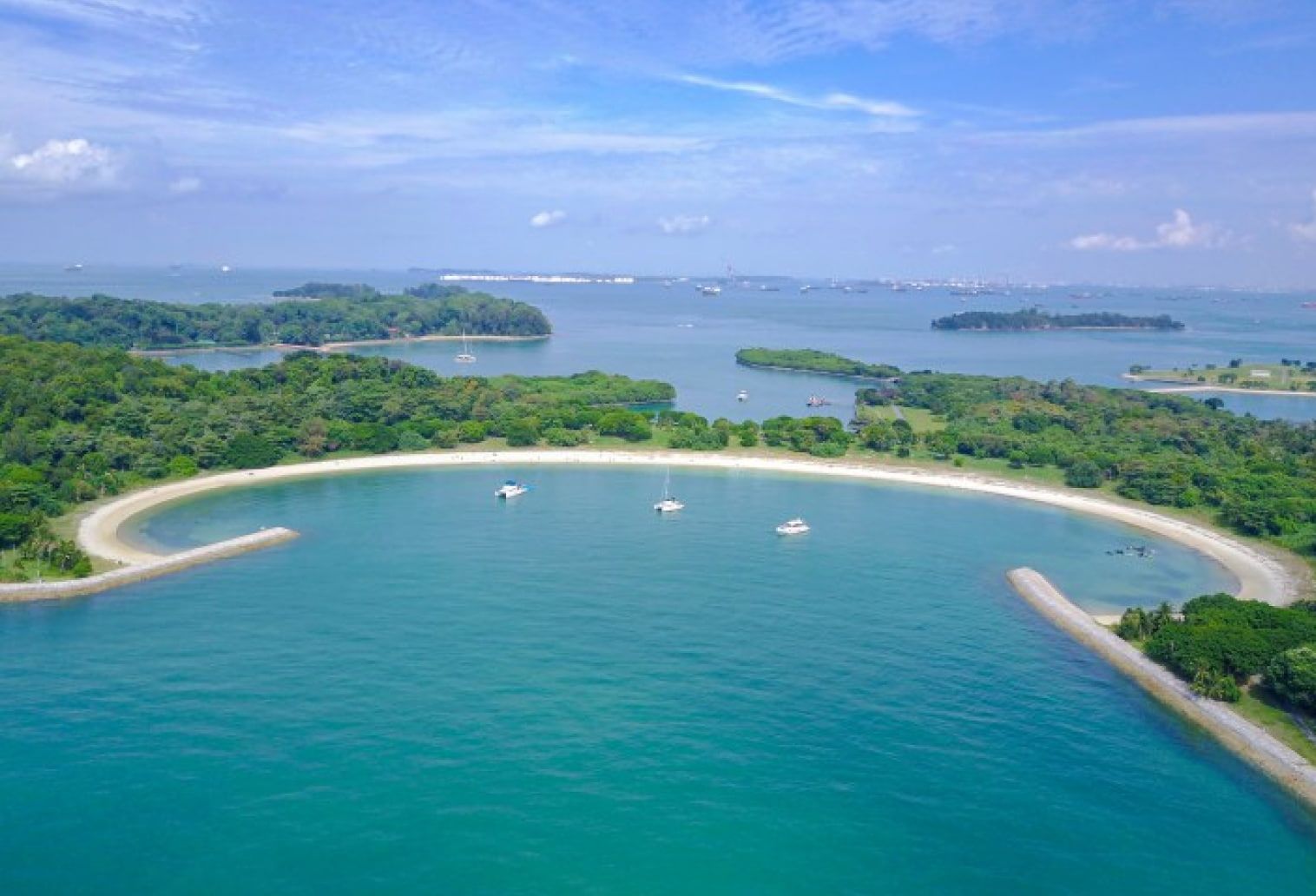 What once was known as an isolation ground for infectious diseases is now a tranquil spot where thousands troop in every year. St. John's island in Singapore is ideal for tourists looking for a laid-back site isolated from the city's busyness.
Compared to other islands near Singapore, St. John is simple, with fewer crowds and amenities. There are no restaurants, cafes or shops, with the single beach on the whole island. Tourists typically bring along everything they need, including drinking water.
The best way to enjoy the beach on this island is by swimming or planning a beachside picnic. You will typically find a lot of shaded spots where you can have an excellent time. Alternatively, if you fancy fishing, there is a part of the water designated for this purpose. Just bring your rod along.
Most tourists who come to St. John's island do so as part of a day-trip destination after exploring the surrounding ones—thinking of spending the night? Chalets are available for lease. Once upon a time in history, these chalets were home to isolated victims. One of the weird facts about the world.
Lazarus Island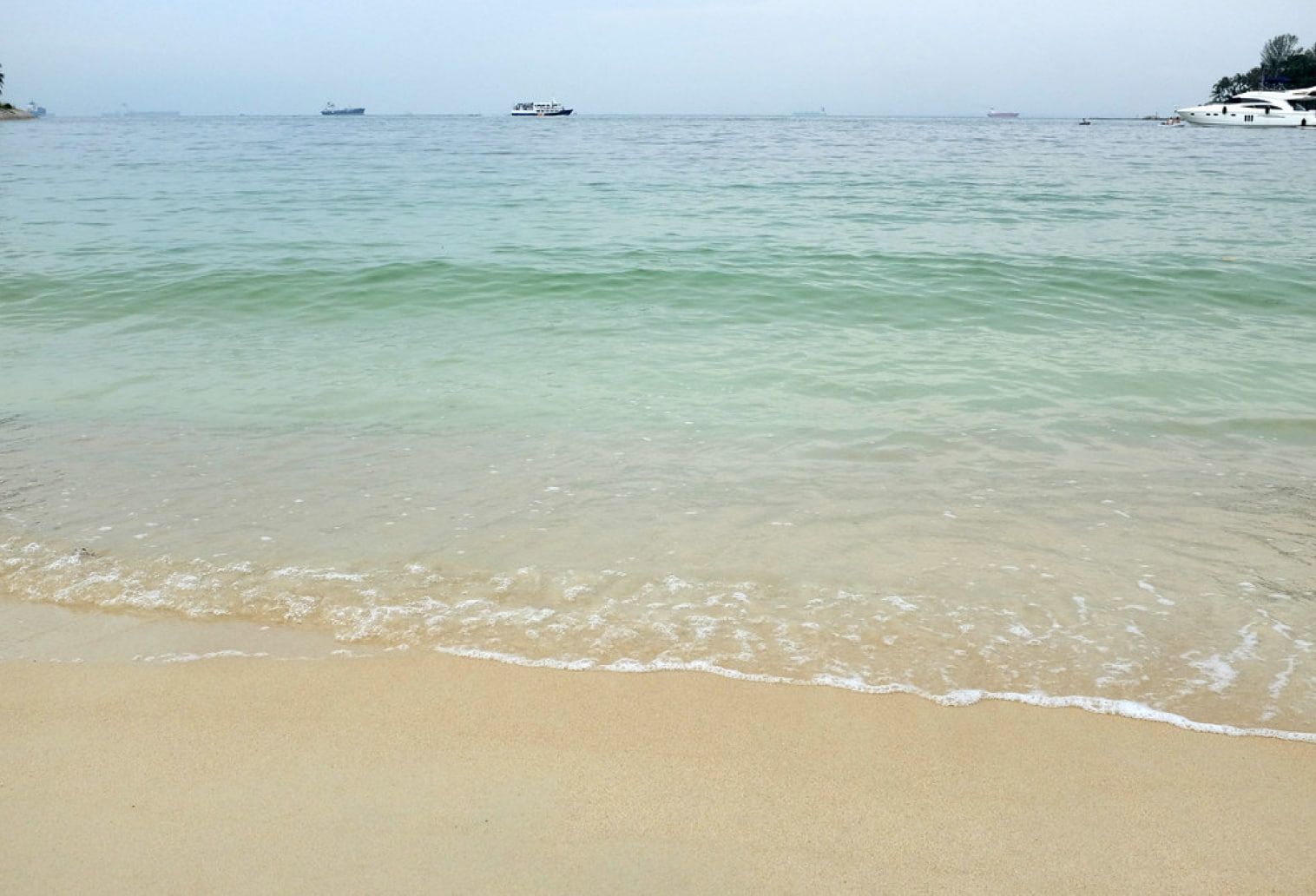 Virtually every tourist who has been here once would agree it ranks high among islands in Singapore. Unfortunately, you can only access the island from St. John's by foot. But, don't worry, the trek is worth it.
Apart from the pristine beach, Lazarus Island does not offer much to tourists. Most people walk along the beautiful shoreline or have a bath in the clean water. Like St. John's Island, it is a less visited location, making it ideal for a quiet and lazy day at the beach. If you feel extra, rent a yacht to explore the water and take in the surrounding landscape.
You should know that there is no accommodation, and camping is not permitted. Also, there are no trash bins and toilets around.
Pulau Pangkil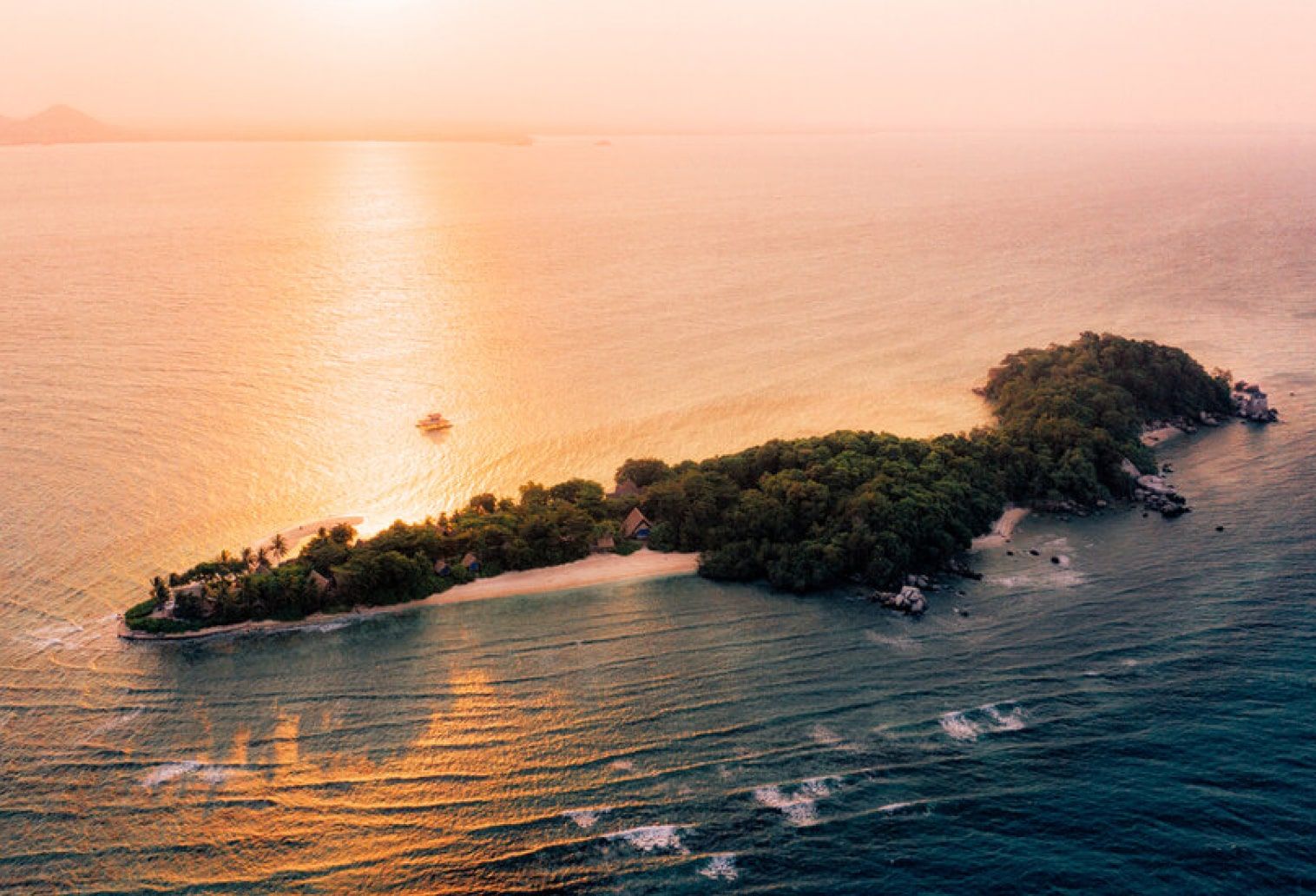 Pulau Pangkil is a private island in Indonesia located South of Bintan. The natural ambiance, white sand, and clear blue water make this island stand out from the surrounding ones. Also, the excellent service provided by the staff is world-class and will keep you coming back.
Pulau Pangkil island was designed to accommodate only a few people at a time. Therefore, it is the perfect destination for large family vacations, corporate retreats, and a secluded honeymoon. In addition, you will fall in love with the jungle vibes, the driftwood palaces made from Bamboo gives, and the tree houses.
Paddling, snorkeling, swimming, ping-pong, etc. While on this island, you can run out of fun activities indoors and outdoors. It takes roughly three hours from Singapore to get to the island.
Karimun Island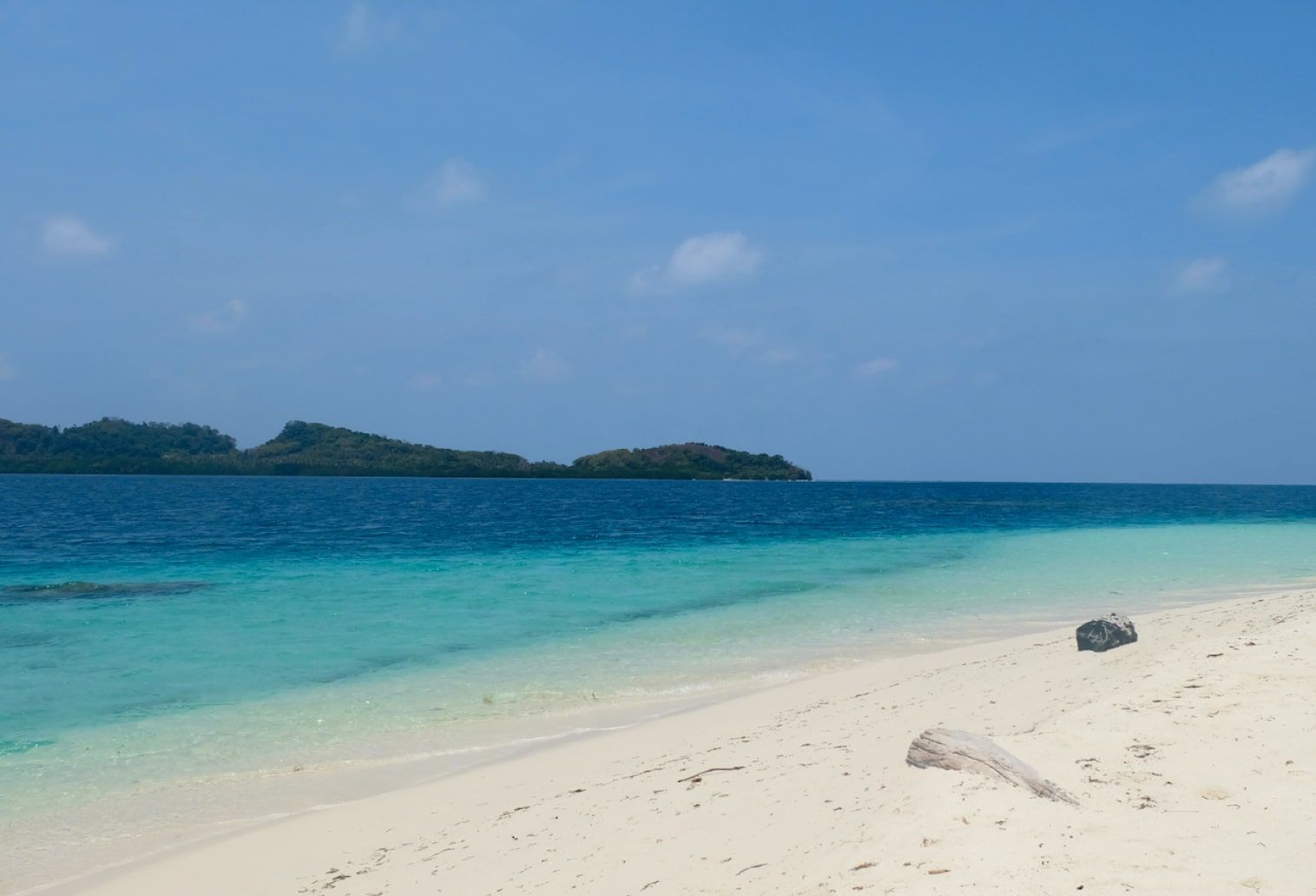 As a perfect vacation haven for nature lovers, there are countless ways to enjoy yourself on Karimun island. The journey to this place from Singapore takes a two-hour flight and a boat trip.
Begin by exploring the beaches. Then, if you prefer, you could go on a guided boat tour to explore the areas better. Still on-water fun, the water body is a suitable spot for diving, snorkeling, and swimming with the shark.
Before leaving, explore the capital town markets and have a taste of the local cuisine. You will find some of the best seafood dishes on the island.
Sugi Island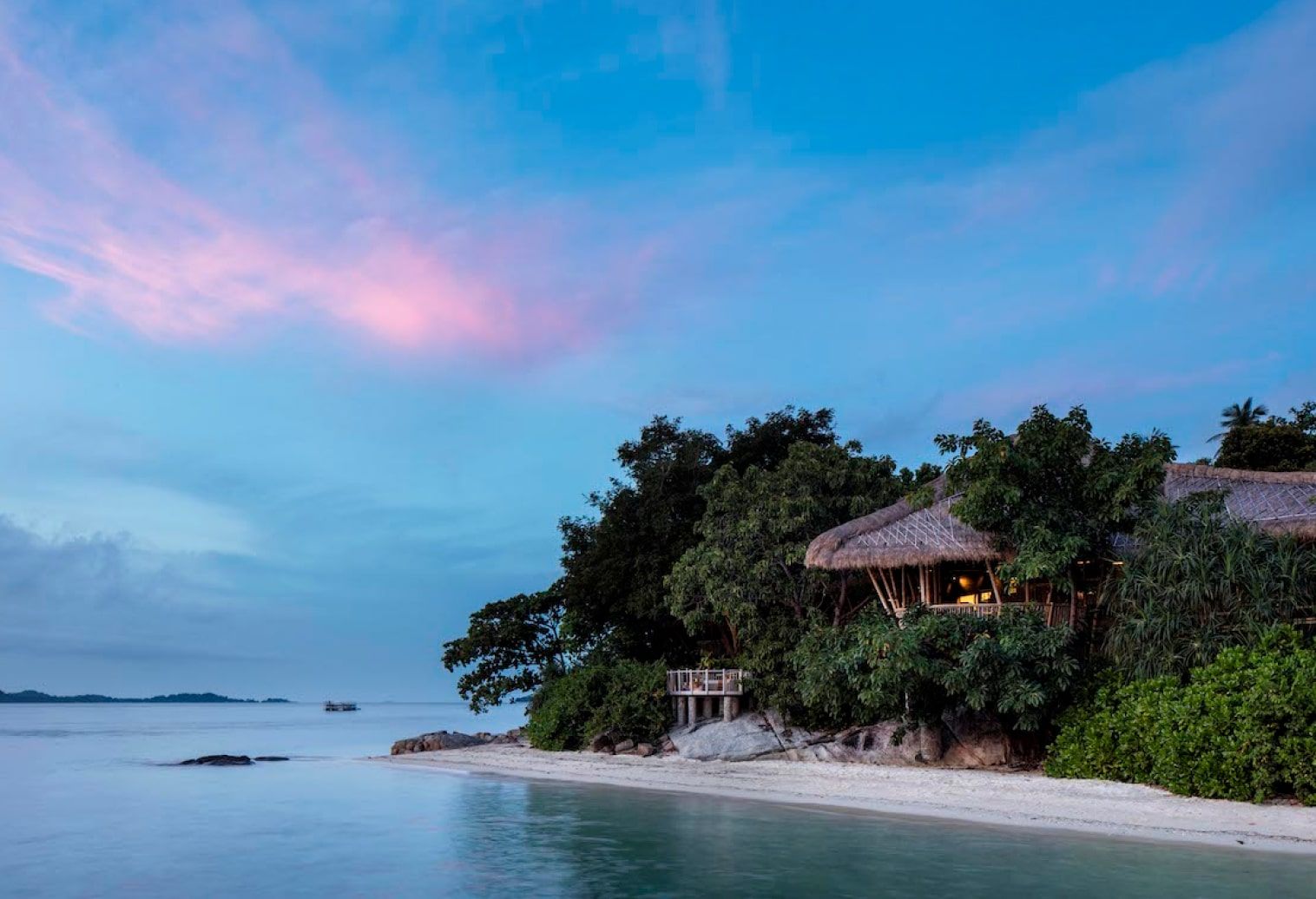 You will find Sugi island in Indonesia, southwest of Bitan. The quiet island is preferred by tourists seeking an escape from the crowded ones located in Bintan and Batam. Singapore is just a ferry ride away from this tranquil island.
If you are seeking a good place to live during the vacation, accommodation is mainly covered by Teluna beach resort. They have a variety of chalets and standalone rooms standing on top of water overlooking the green scenery. The beautiful scenery alone is enough to make you forget your problems.
The best way to enjoy your off-peak travel here is by doing nothing but relaxing. Spend your day taking in the beauty of nature or relax by the beach. If you feel adventurous, go on a trekking expedition or engage in water sports.